Shahnaz Bibi, a 38-year-old single parent, is dealing with overwhelming distress. Struggling against the weight of societal, economic, and cultural pressures, she faces each day with increasing difficulty. However, her sorrow deepened when she received the news that her 17-year-old son had become entangled in a child pornography racket.
Shehnaz resides in a small two-room rented home in the Jameelabad area of Taxila, just 30 kilometres (km) from Islamabad. She now faces the strain of social pressure, as even her relatives hesitate to visit due to concerns regarding her son's situation. On top of that, economic pressures loom large. She not only shoulders the financial burden of legal proceedings, court visits, and interactions with the police, but her son has also been denied employment as a helper at a motorcycle repair shop.
"I never thought of sending my daughter to work as a housemaid in the area due to the fear of facing societal threats from housemasters to rickshaw drivers. Little did I know that these threats are not limited by gender," she says, her voice breaking as tears well up and she holds her chest.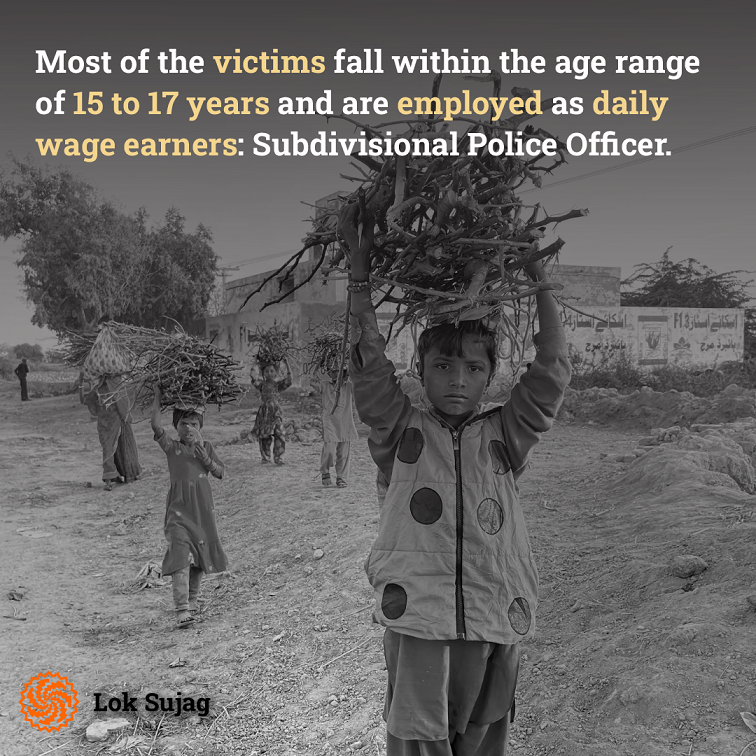 While sharing her heart-wrenching story, she reveals that after her husband's passing, unable to manage the children's expenses, she entrusted her son to Qammar, a motorcycle mechanic. She hoped her son would acquire skills for sustenance, unaware of the ordeal he would face. After a few weeks of work, her son started avoiding going to work, his health deteriorating visibly.
"At first, I thought his excuses were just a way to avoid work, so I pushed him and even scolded him to go. But my world shattered when my son opened up about what he was going through," she says. She goes on to share the distressing details, explaining how her son's master, Qammar and his two other friends sexually tormented his son.
"After work, Ustad Qammar would close the shop and subject him to abuse, often recording these horrific events," says Azan Ali, who was rescued by the police during an operation. He says that several other boys experienced similar ordeals.
He further states that one of the gang members is the brother of an assistant sub-inspector. Despite compelling evidence, like a video circulating on social media, where he is seen abusing a boy, the police are hesitant to take action against him.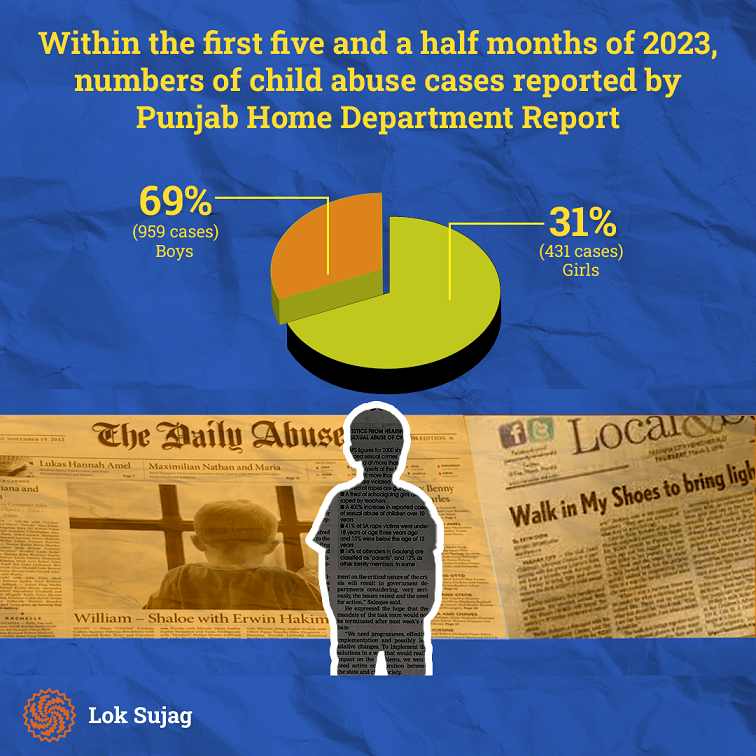 "Acting on a tip-off from the victim's family, the police raided the compound. Inside, they caught the perpetrators while also finding two boys locked in a room allegedly intended for potential customers," shares SHO Sarmad Ilyas. He says that the suspect confessed to luring numerous boys into such situations during preliminary interrogation. He says a case has been filed against the accused under sections 292A, 292-C, 293, 375-A, 377-B, 367-A, 342, and the Prevention of Trafficking in Persons Act 2018. Ilyas says that since the case came to light, more victims and their families have been reaching out to the police, with the number of victims increasing day by day.
Subdivisional Police Officer DSP Ghulam Asghar Chandia says that the majority of the victims fall within the age range of 15 to 17 years and are employed as daily wage earners, such as helpers at mechanic shops commonly referred to as "chottas," tea vendors, and cleaners.
"One of the arrested suspects is an active member of a political party who used to organise party meetings in his hometown and lured boys into this situation through social media platforms," he says.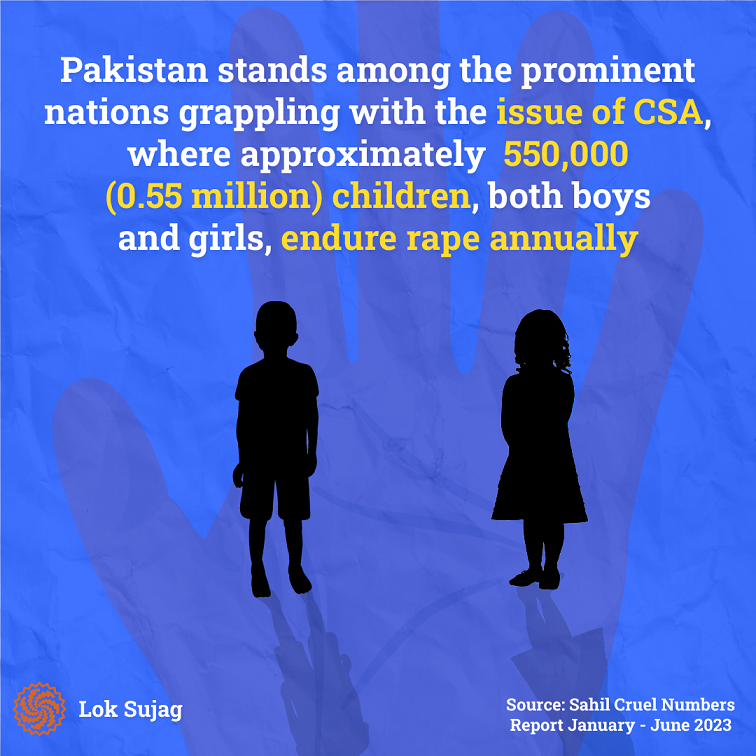 "We are investigating the gang's potential connection with the dark web, and their mobile phones have been sent for forensic analysis to retrieve data related to child pornography," says Muhammad Waqas Khan, Superintendent of Police (SP) of Potohar Circle. He also says that most of the victims who have come forward belong to marginalised segments of society.
Munazza Peerzada, the Chairperson of a local NGO dedicated to addressing human and social issues in the area, has expressed deep concern about such rackets in the town. She says that the NGO is actively engaged with the victims, providing psychological counselling to help them overcome the trauma they've experienced. Additionally, the NGO is extending its support to the affected families by offering legal and social assistance. Peerzada also says that the NGO is initiating a program to raise awareness among child labourers employed in workshops, hotels, and restaurants and those working as daily wage earners.
A review of child sexual abuse in Pakistan based on data from Sahil
The data for 2010 to 2016 gathered from a report issued by the NGO Sahil recently explores the increasing incidents of CSA in Pakistan since 2010. It reveals that in 2010, there were 2,252 reported cases of CSA involving 606 boys and 1,646 girls.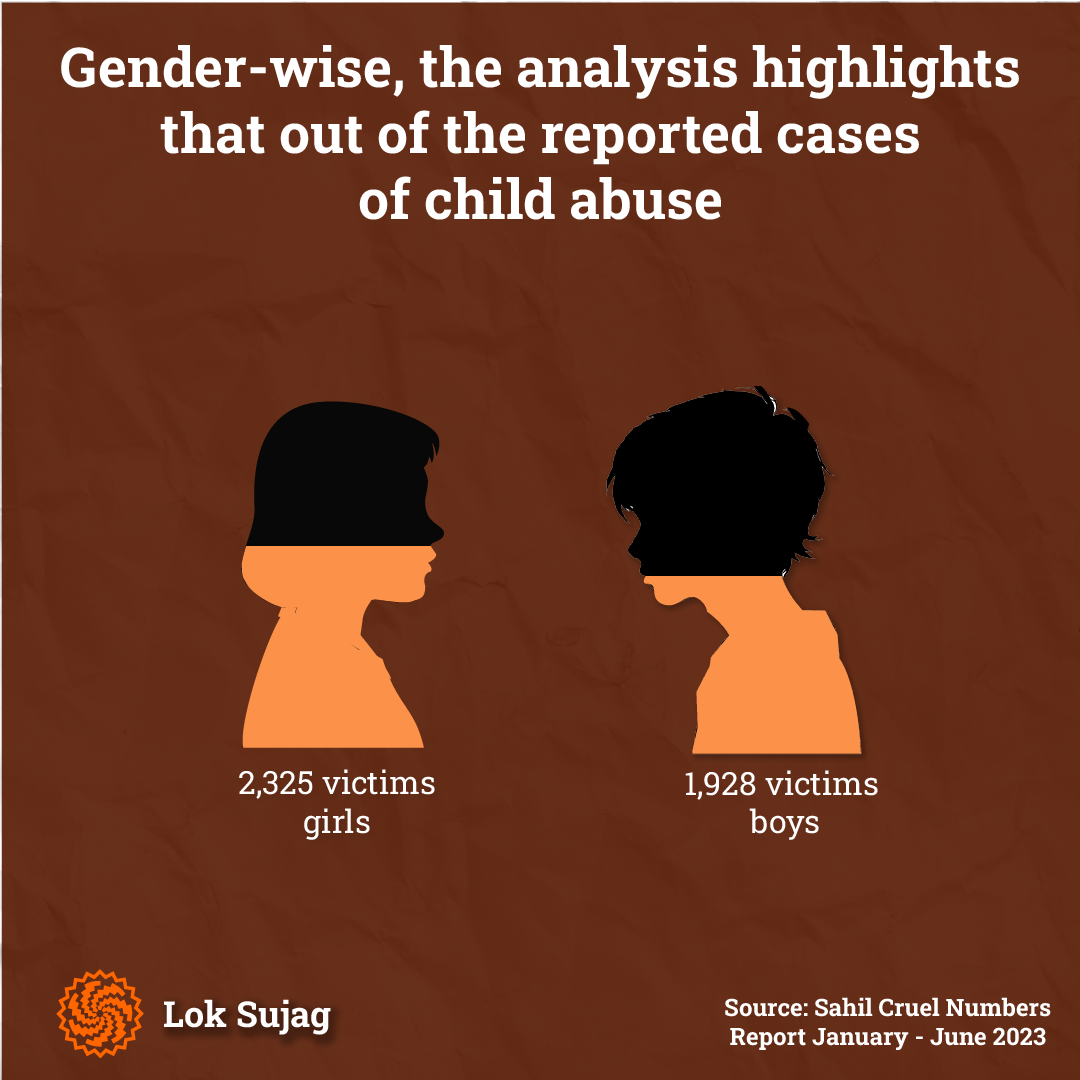 By 2016, these numbers had risen significantly to 4,139 cases, with 1,729 boys and 2,410 girls affected. Most survivors were from Punjab province, with 1,723 cases in 2010 and 2,676 cases in 2016.
Most often, the abusers were people known to the victims (3,964 in 2010 and 1,829 in 2016). Notably, there was a peak in incest cases in 2012, reaching 144 instances. The abuse frequently occurred within the victim's home (306 cases in 2010 and 594 cases in 2016).
Pakistan stands among the prominent nations grappling with the issue of CSA, where an alarming number of approximately 550,000 (0.55 million) children, both boys and girls, endure rape annually. Only a fraction of total sexual abuse cases are reported, highlighting a discrepancy between the actual extent of the problem and its visibility.
Likewise, a statistic reveals that approximately 4.6 children, primarily girls, are coerced into marriage in Pakistan before turning 15 years old. This distressing trend extends to a staggering 19 million children, both genders, who are married before the age of 18. Startlingly, child rights experts and paediatricians underline that 88 per cent of children in the country fall victim to violence and physical abuse, often at the hands of their parents, within the confines of their homes regularly.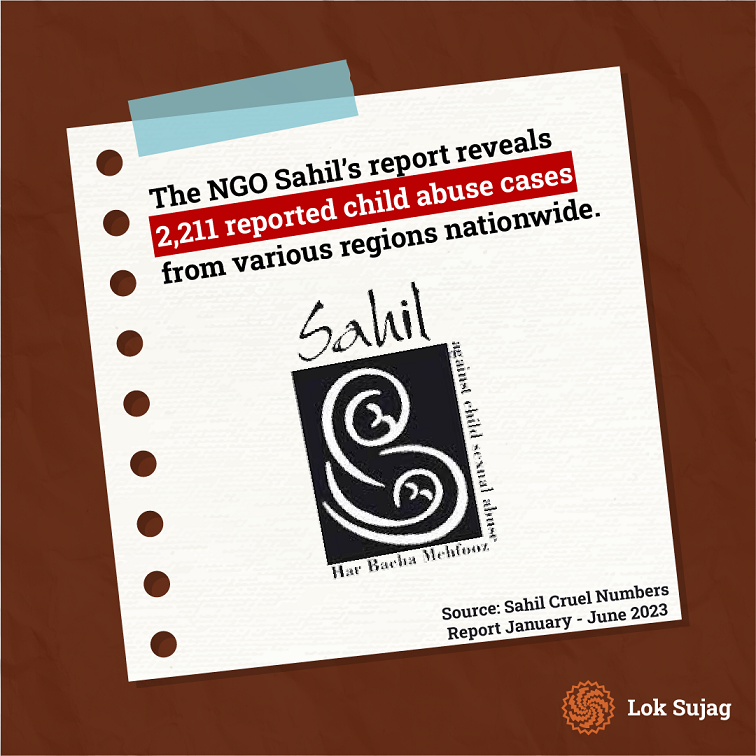 A 'confidential' report from the Punjab Home Department has raised concerns regarding the escalating rate of child abuse crimes within the province. The report reveals that more boys are being subjected to sexual abuse than girls.
The report indicates that the Rawalpindi region and Lahore city have exhibited relatively lower instances of crimes against children in comparison to other divisions within the province. The data pertaining to the first five and a half months of 2023 underscores the severity of the issue, with 1,390 reported incidents of child abuse in Punjab. Sixty-nine per cent of the victims were boys (959 cases), while 31 per cent were girls (431 cases).
The report unveils a distribution of incidents across various regions. Gujranwala region/division emerged with the highest number of reported child abuse cases (220), followed by DG Khan (199), Faisalabad (186), Multan (140), Bahawalpur (129), Sheikhupura (128), Sahiwal (127), and Sargodha (103), among others. The Rawalpindi region and Lahore city stand at the lower end of the spectrum, reporting 69 and 89 cases, respectively.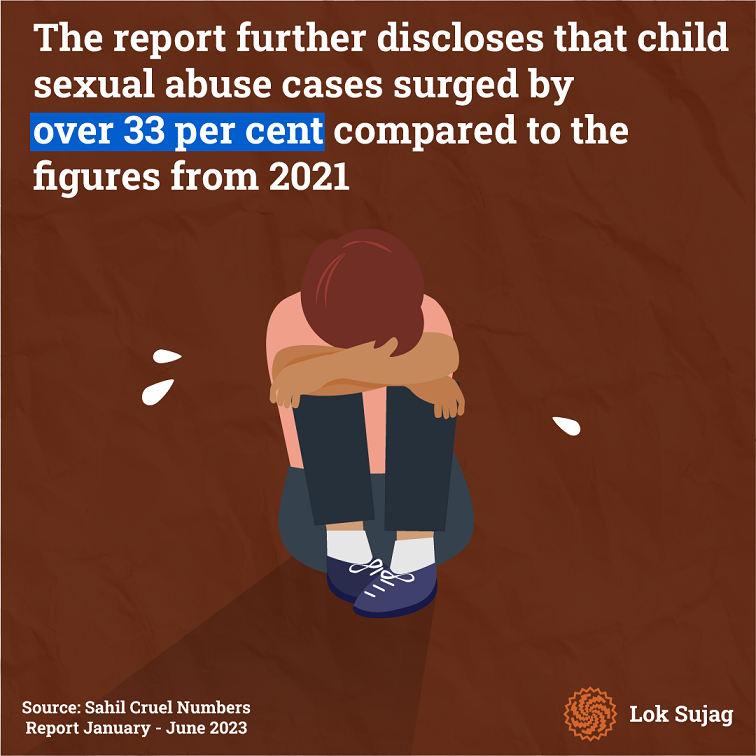 Sahil's "Six Months Cruel Numbers Report" reveals that there were 2,211 reported child abuse cases from various regions across the country. It states that during the first six months of 2022, a total of 2,211 cases of child abuse were documented. This number signifies an alarming situation where an average of 12 children go through sexual abuse daily. In contrast, the previous year's January-June 2021 report recorded ten children facing abuse daily.
Also Read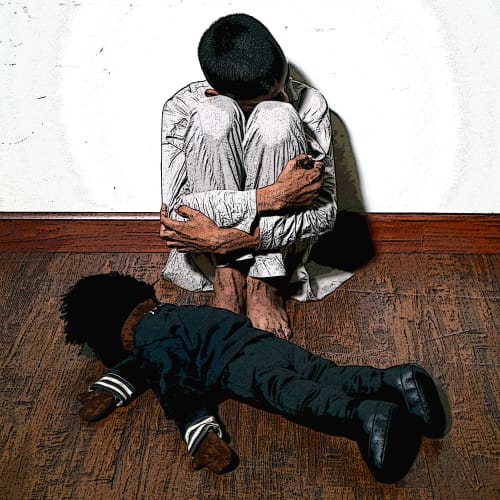 Rising incidents of children's sexual abuse: What makes the families of victims to pardon the perpetrators
According to the report, in 2022, 4,253 cases of child sexual abuse were reported. These distressing incidents spanned across all four provinces of Pakistan, encompassing Islamabad Capital Territory (ICT), Azad Jammu and Kashmir (AJK), and Gilgit-Baltistan (GB). The data encapsulates a range of concerning cases, including child sexual abuse, abductions, missing children, and child marriages.
The statistics indicate an unsettling estimation of over 12 abused children daily. Gender-wise, the analysis highlights that out of the reported cases of child abuse, 2,325 victims were girls (55 per cent), while 1,928 victims were boys (45 per cent).
The report further discloses that child sexual abuse cases surged by over 33 per cent compared to the figures from 2021. The breakdown of reported sexual abuse cases in 2022 reveals significant categories, including abduction (1,656 cases), rape (422 cases), sodomy (537 cases), gang rape (75 cases), and gang sodomy (156 cases).