In Abbottabad, Nowshirwan Iqbal's nine-month-old son suffers from liver disease. He brought the child to Lahore for treatment, where the doctor prescribed Bisofic tablets for the child's stomach. These tablets come from India and are not easily available. Nowshirwan resorted to purchasing them from the black market for Rs 10,000.
He explains that he cannot afford the costly medicine at a monthly salary of Rs 30,000. His child's illness is distressing, and he is determined to do everything possible for his recovery. However, he expresses frustration due to the unavailability of the medicine needed.
Forty-year-old Mohsin's mother is battling bladder cancer. Her treatment requires a weekly BCG injection as part of the chemotherapy regimen.
Mohsin Ali, who works in a private company, explains that this injection is not commonly available in the market and can only be found at a significantly expensive rate. The injection is originally manufactured in India, with an original price of around Rs 7,000. However, in the local market, it is being sold for an exorbitant price ranging from Rs 25,000 to Rs 30,000.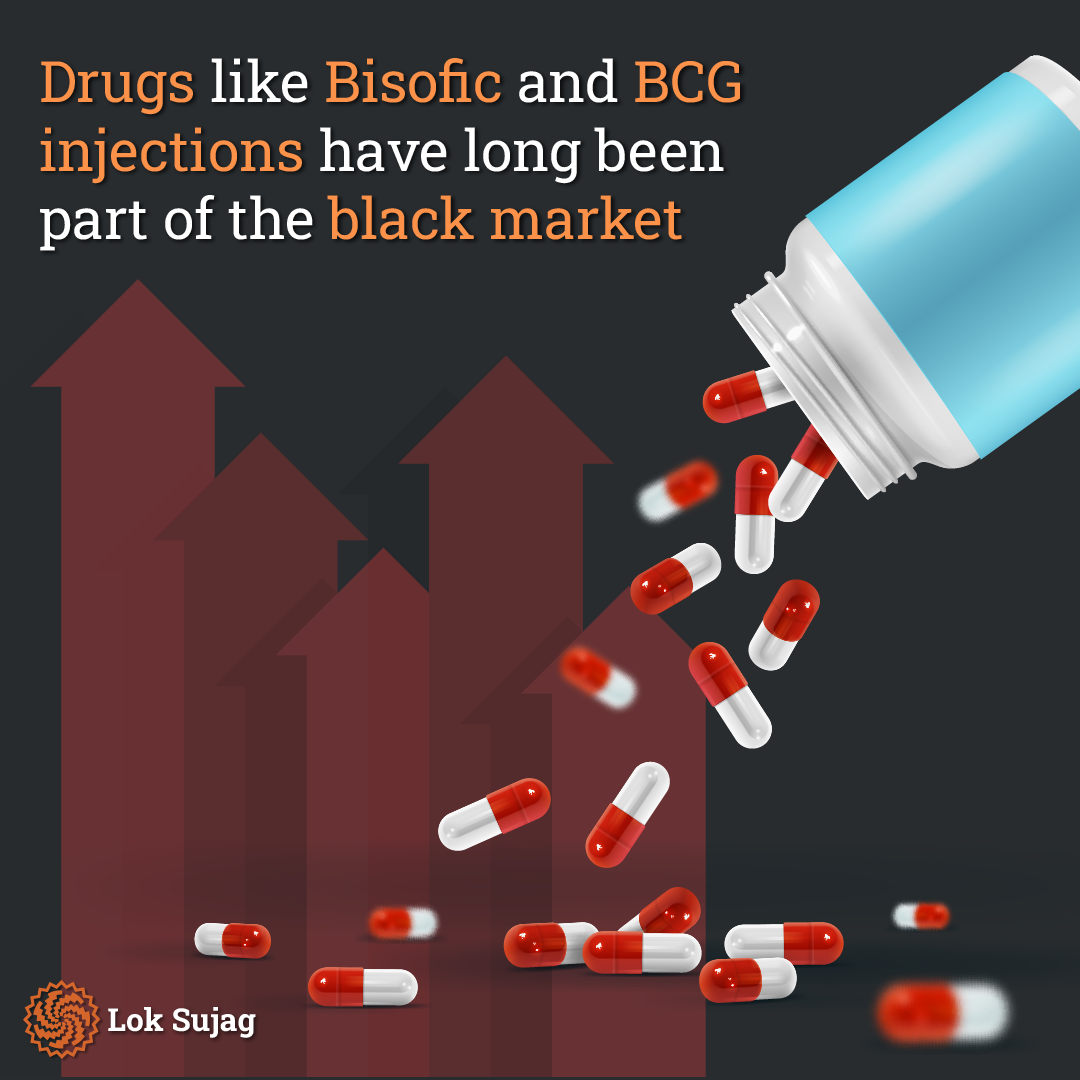 He says that just a few months ago, when his mother began receiving the BCG injection, its price was a mere Rs 2,500. However, he had to purchase the same injection for Rs 30,000 last week.
Mohsin recounts an incident when the injection was unavailable throughout the market. Someone mentioned that it could be found at a large hospital. He took his mother there, and the hospital staff administered the injection. However, the cost amounted to Rs 70,000, attributed to service charges.
"I have seen numerous individuals in distress due to the unavailability of BCG injections."
The issue of medicine scarcity and high costs extends beyond Bisofic pills and BCG injections. It extends to herbal remedies, including the medication used to treat the skin disease known as leishmaniasis.
These three drugs are also manufactured in certain European countries. However, their prices are considerably higher than the same drugs produced in India. But there are no restrictions on the import of these drugs from India, making them a cost-effective option.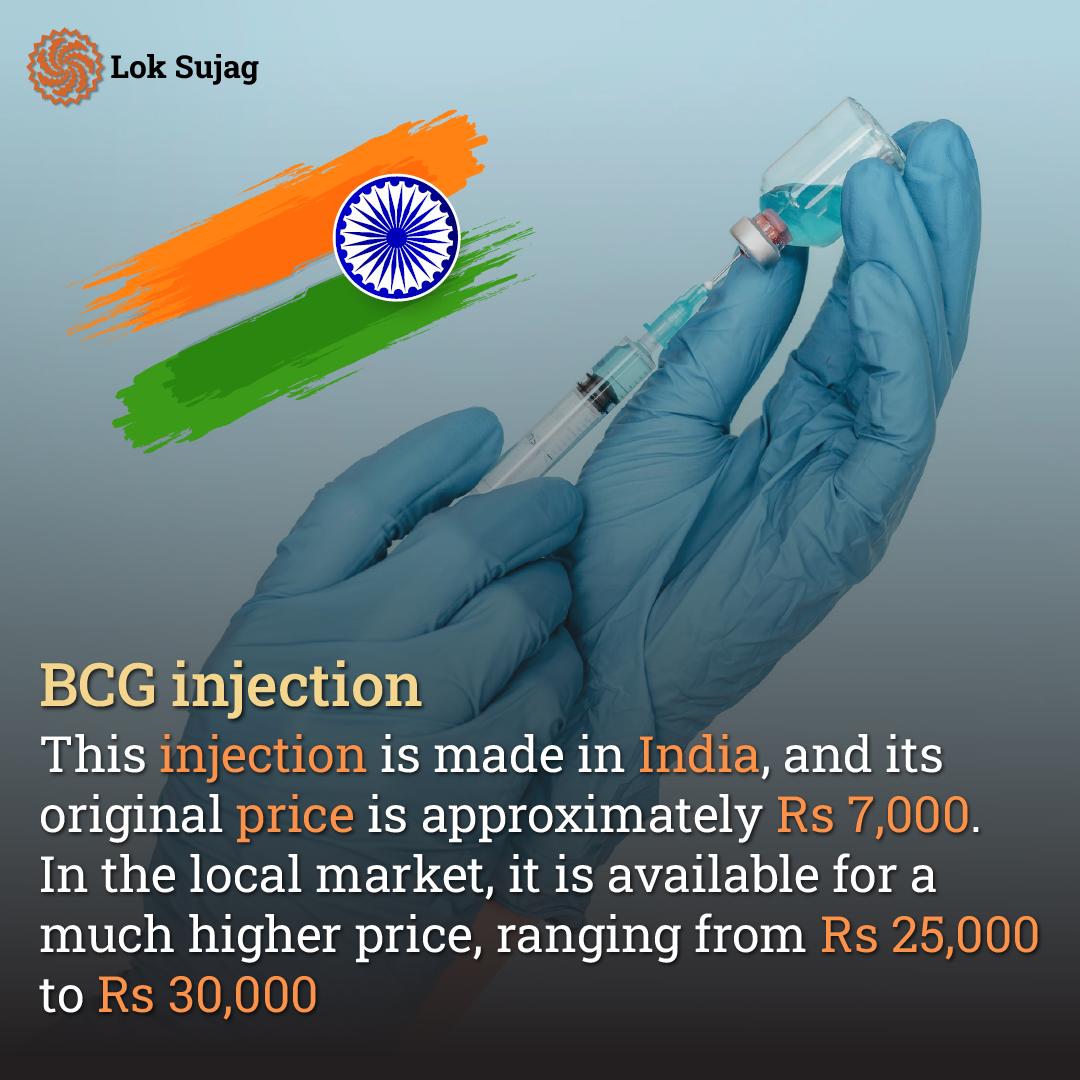 As per the World Health Organization (WHO) data from 2021, Pakistan imported drugs worth 194.22 million US dollars from India. Despite placing substantial pharmaceutical orders, the continued shortage of medicines to treat critical conditions like cancer and the prevalence of black market sales raise concerns.
Badshah Afridi resides in the Khyber district, just a few kilometres from Peshawar. He tells Lok Sujag about a period when he and his entire family suffered from leishmaniasis, and obtaining the necessary medicine, Glucantime, was almost impossible. He had to purchase another medication injection, which cost him Rs 15,000.
Last year, WHO issued an alert regarding Glucantime, warning of the presence of counterfeit injections with the same name circulating in the markets of Quetta. This resulted in the Pakistan Drug Regulatory Authority (DRAP) promptly taking action to address the situation.
A director of a pharmaceutical company has confirmed that drugs are being exported to Afghanistan from India and several other countries. These medications are illicitly smuggled back into Peshawar and Quetta. Sometimes, these medicines do not come with proper warranties, raising concerns about their authenticity and safety.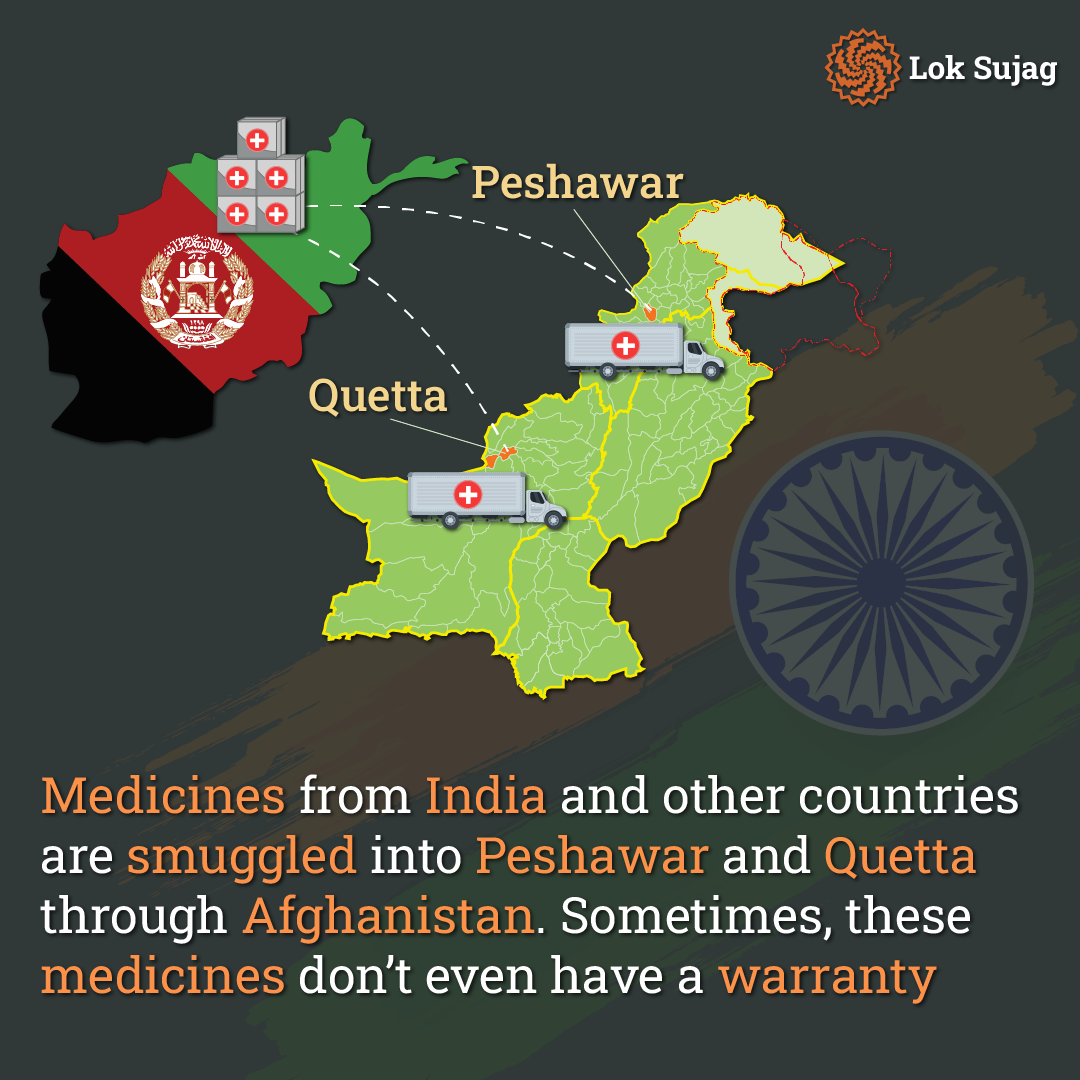 According to the Abottabad-based urologist, Dr Nasir Jameel, gall bladder cancer patients in Pakistan have increased significantly over the past few years. The prevalence of this disease is high among women. However, there is hope for those affected, as early diagnosis and timely treatment can lead to successful management and potential cure of bladder cancer.
He emphasises that the BCG injection is globally recognised as the most effective treatment for bladder cancer. Doctors in Pakistan also endorse it as an authentic medicine for this condition, as there is no other known cure for bladder cancer.
Dr Nasir points out that an increasing number of patients are expressing concerns about the unavailability of BCG in the market. But since there are no viable alternatives, doctors are left with no choice but to prescribe this injection.
Speaking anonymously, a director from a prominent pharmaceutical company in Karachi reveals that certain medicines for specific diseases are not locally manufactured in Pakistan but imported from India. Medications such as Glucantime, BCG, or other anti-cancer drugs are vital for patients and must be made available at all costs. However, this dependence on imports has led to shortages of these essential medicines – a fact that certain people exploit to reap unlawful profits.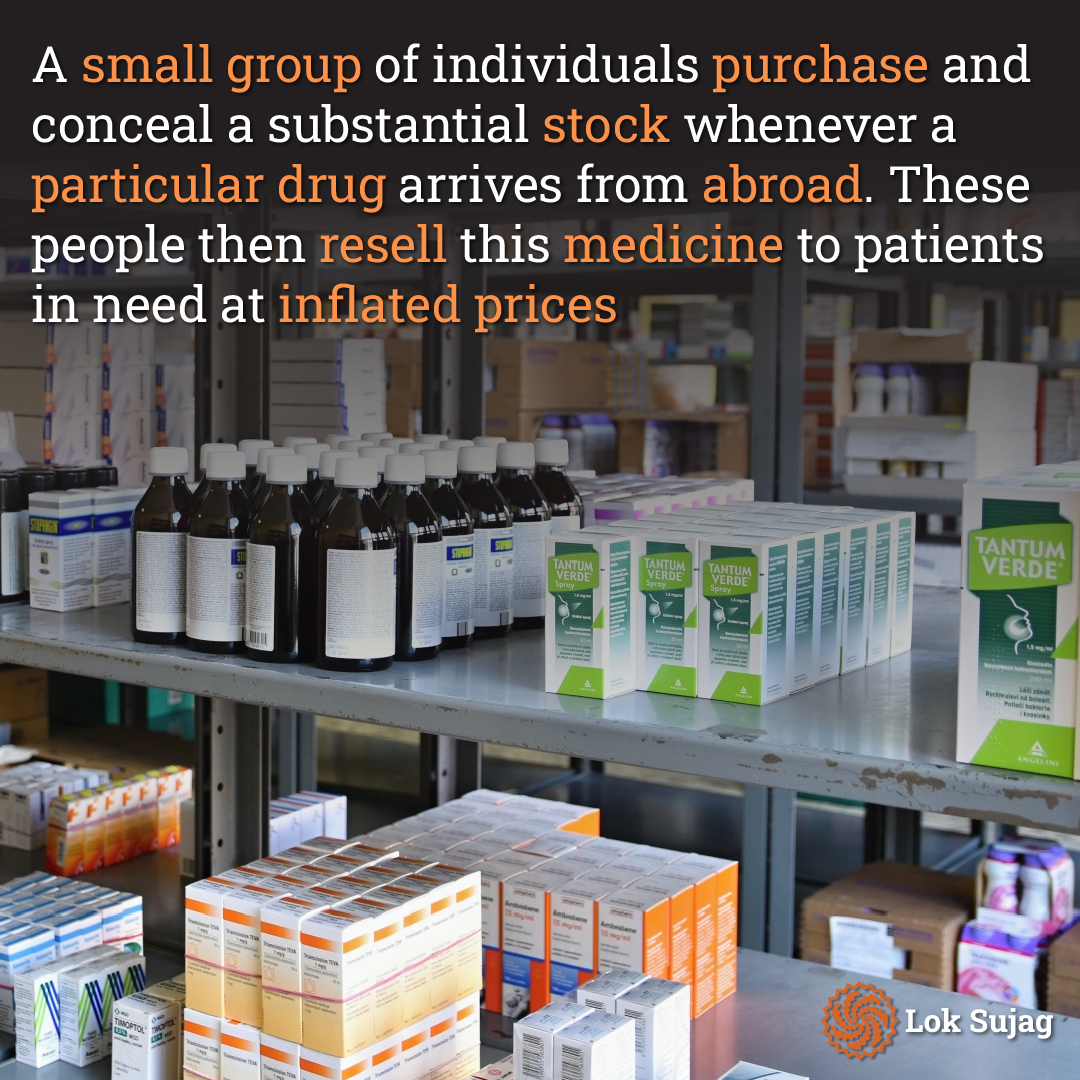 According to him, a small group of individuals purchase and conceal a substantial stock whenever a particular drug arrives from abroad. These people then resell this medicine to patients in need at inflated prices.
In his view, the sole solution lies in the government's intervention to implement measures that ensure these drugs remain available in the market.
Dr Abrar Ahmad, an oncologist based in Lahore, highlights that many patients suffering from Chronic Myelogenous Leukemia (a type of blood cancer) often face the issue of this drug's unavailability, which can be a severe threat to the lives of these patients.
Muhammad Irfan, the proprietor of Iqbal & Co, a wholesale drug dealership in Lahore, concurs that medications like Bisofic and BCG injections have long been involved in the black market trade. Black marketers adopt various tactics to stop these drugs from reaching the general market.
Mohammad Irfan suggests that the most practical solution is locally producing these drugs. In cases where local manufacturing is not possible, measures should be taken to ensure a consistent supply in the market; otherwise, the problem will continue to persist.
Also Read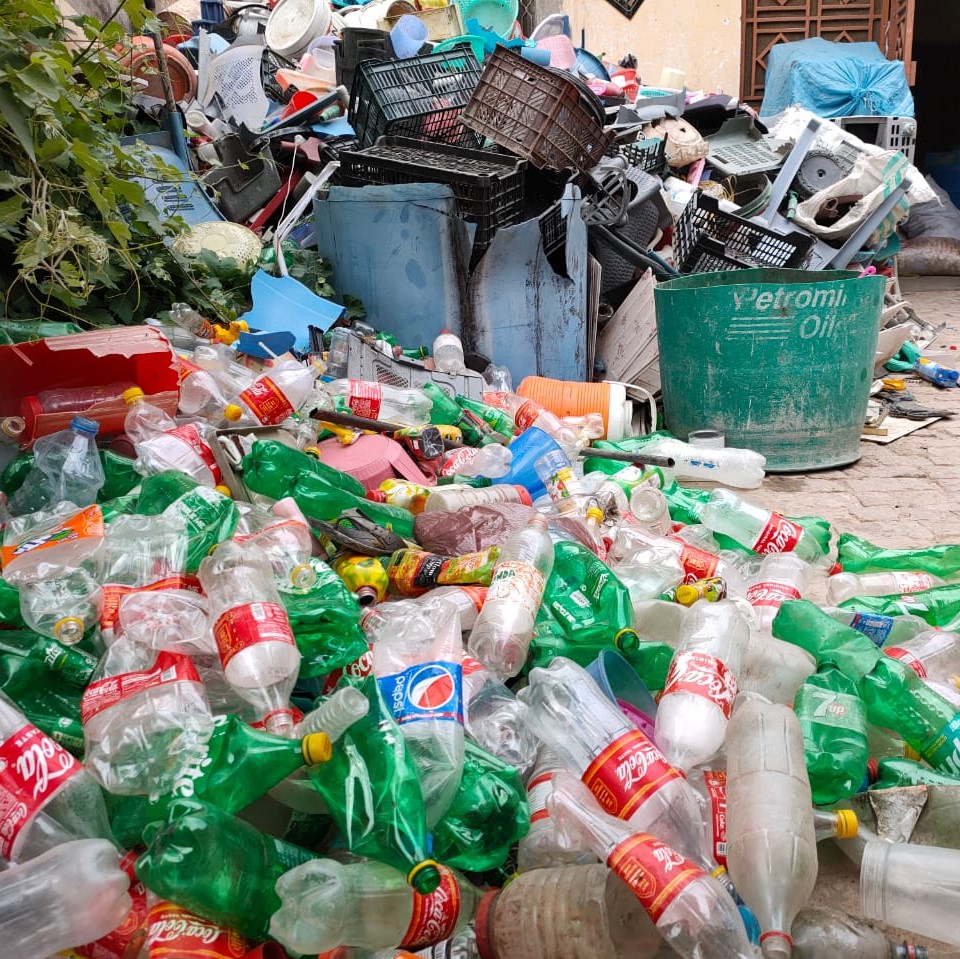 Unmasking the silent threat: Sale of medical waste in Narowal, spreading dangerous diseases to local communities
According to Akhtar Abbas, DRAP's spokesperson, DRAP has a track record of never refusing to register drugs that a pharmaceutical company seeks to produce locally. However, some drugs are not manufactured locally as their usage could be limited, resulting in import licenses being issued exclusively for these particular drugs.
Akhtar reveals that one company in Pakistan possesses a valid license to obtain BCG injections, and the cause behind the injection's scarcity in the market will be investigated. He says that the matter of other medicines' unavailability will also be examined.
He asserts that immediate orders are placed whenever a medicine is required to ensure its availability. All necessary facilities are provided to accommodate any non-governmental organisation (NGO) intending to import specific medications. An international NGO and several other organisations have been approved to import Glucantime injections.
According to Akhtar, even in cases where a particular medicine is unavailable, DRAP offers the option of importing it, even for a single patient. The ordering process is straightforward – through a doctor's prescription, the chemist places an order with DRAP, and the drug is efficiently managed and supplied quickly.