At a distance of 120 kilometres (km) from Zhob district, in Kali Dare Khan Zai, Bahram Khan's sister-in-law and his wife passed away during childbirth, one after the other.
Before her delivery, as Bahram was getting ready to take his wife to the primary health centre in Omzha, he discovered that essential medicines were not available there. He then proceeded to Zhob city but was delayed due to bad roads.
He says that he did not find a lady doctor when he reached the District Headquarters Hospital, and no medical facilities were available. The hospital management asked him to take his wife to CMH, but the delivery took place on the way there. During this time, his wife had lost a lot of blood, and by the time they reached CMH, she had passed away.
Bahram Khan says that his son, born at the time of the incident, is now 18 months old and being raised by his grandmother.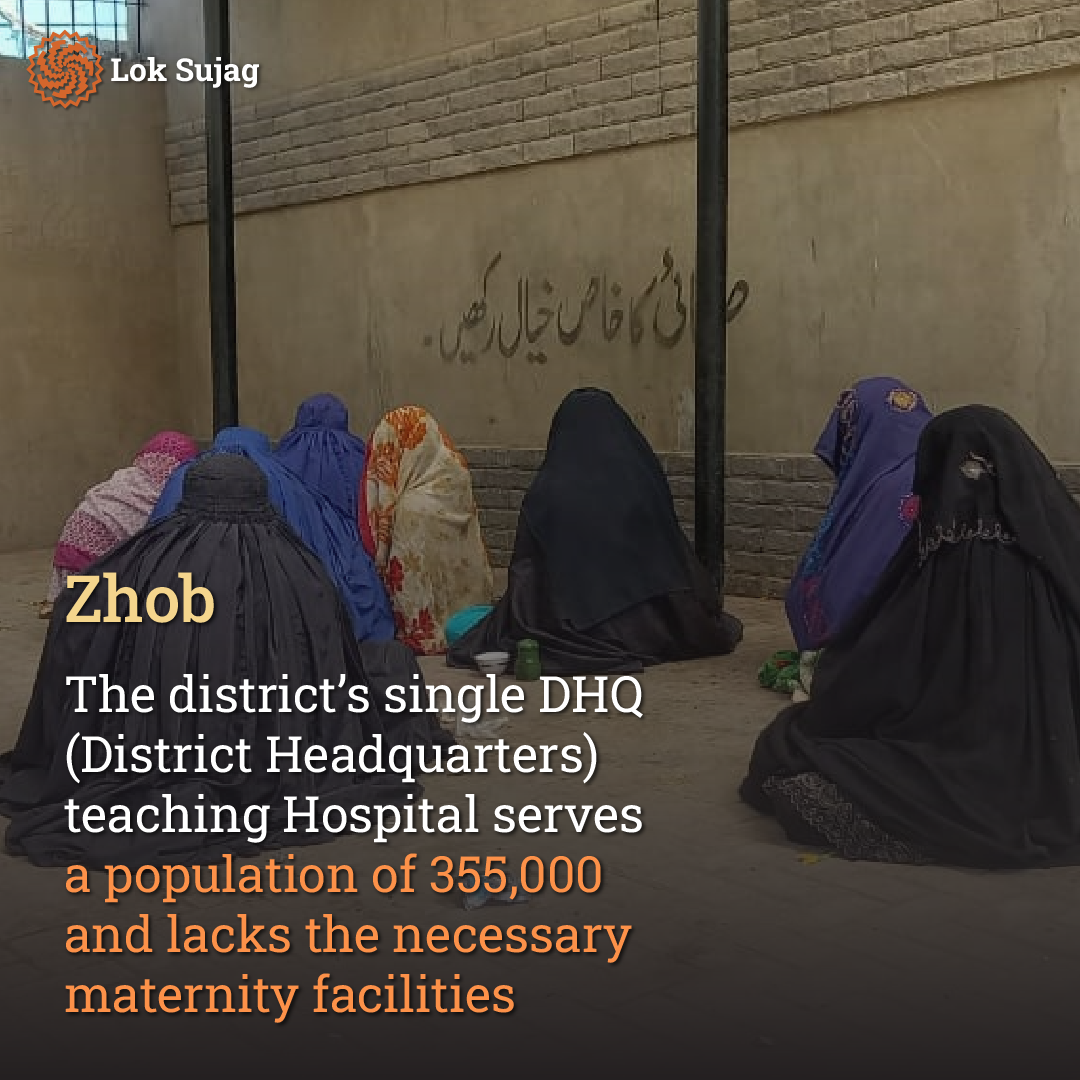 "My elder brother's wife also met a similar fate. Both children are deprived of their mother's love. This is not just a problem of my family but a prevalent issue in the region, where many women have lost their lives during childbirth," Bahram says.
Zhob district has a population of 355,000, with a growth rate of 2.30 per cent.
On the other hand, the district faces a severe shortage of maternity facilities in its sole DHQ (District Headquarters) Teaching Hospital for an approximate population of 350,000.
According to the Hospital's Medical Superintendent, Noor-ul-Haq Kakar, the hospital receives an average of around 50 pregnant women daily. Out of these, two to three cases are transferred to CMH in Zhob or Quetta. He mentions that the teaching hospital in Zhob has nine lady doctors appointed, and their duty shifts are rotated. However, the teaching hospital lacks essential facilities for childbirth, including a blood bank, nursery, and permanent pediatric specialists.
Due to the unavailability of basic medical facilities, approximately 15 women in the Zhob district lose their lives during childbirth each year.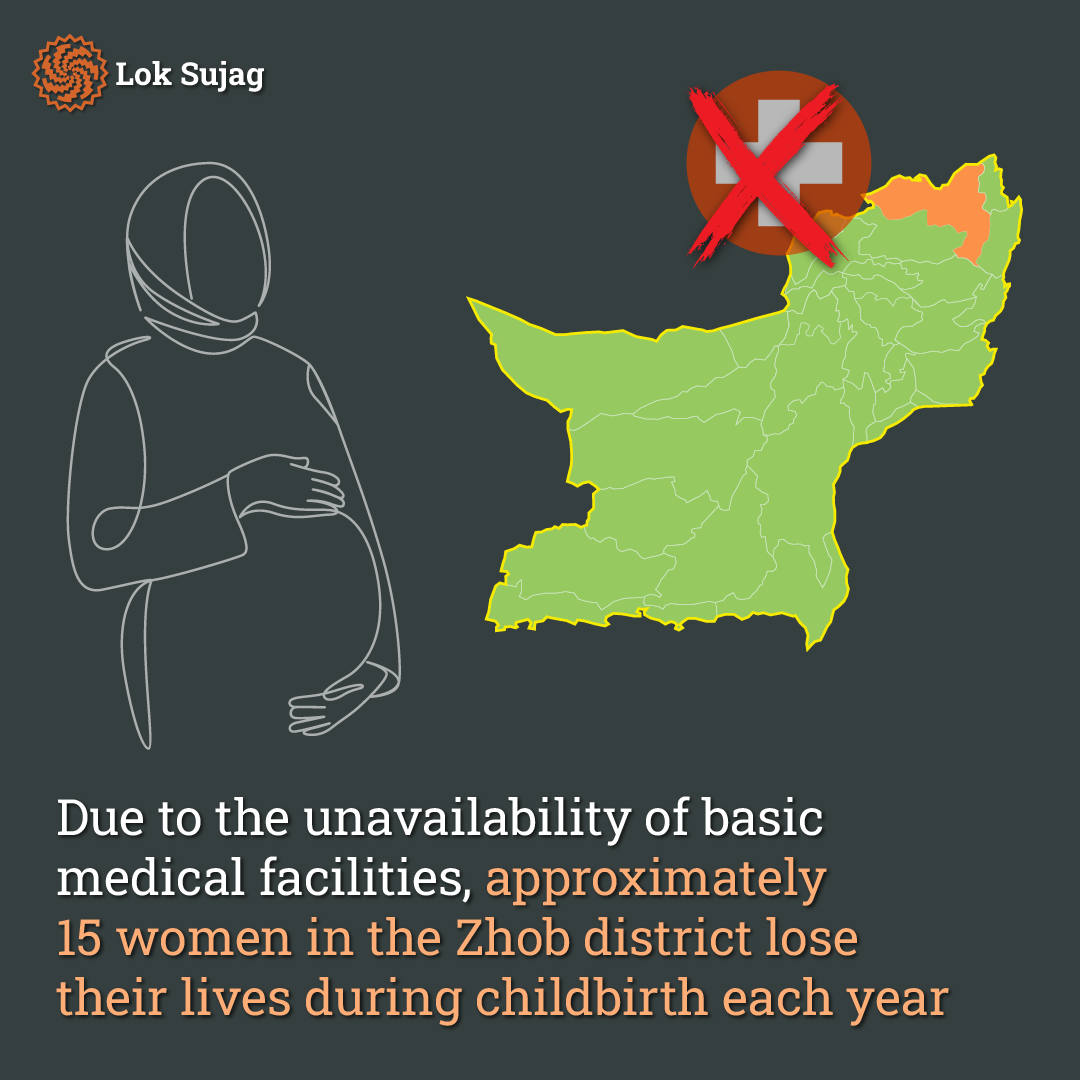 According to the office of the Directorate of Health in Balochistan, from January to September of the current year, 610 pregnant women were examined in the DHQ Teaching Hospital in Zhob, and 68 babies were delivered. During this period, no delivery took place by operation, and no maternal or neonatal deaths were reported.
As per the Maternal Mortality Survey of 2019, out of every 100,000 pregnant women in Pakistan, 186 lose their lives during childbirth. Balochistan has the highest ratio compared to other provinces, where 298 out of every 100,000 women do not survive childbirth.
On the condition of anonymity, an officer from the Health Department stated that all the reports he receives from Zhob district indicate normal deliveries.
Also Read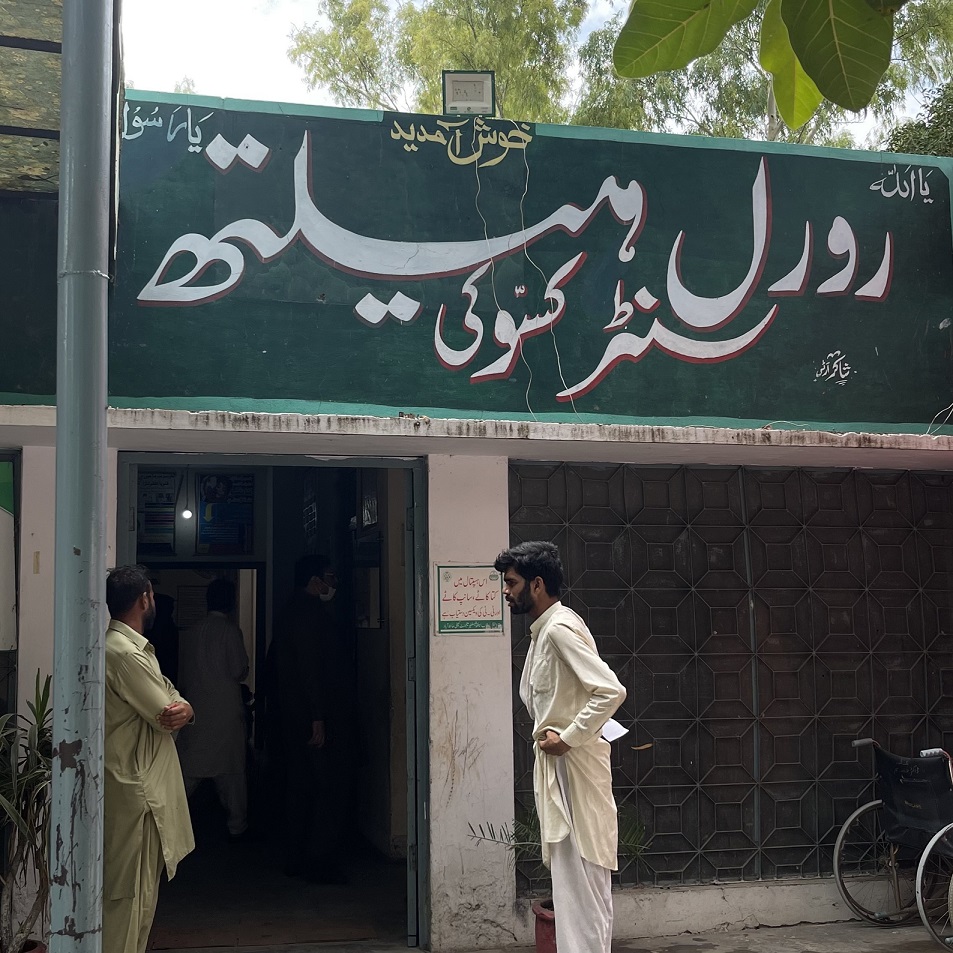 Inadequate healthcare facilities and shortages plague Hafizabad district: A grim reality unveiled
"The hospital administration in Zhob does not handle complicated cases of childbirth. Instead, they refer them elsewhere to get the case off their hands."
Noor-ul-Haq deems the lack of facilities the main reason for maternal deaths during childbirth. He says that individuals affiliated with the health sector privately admit that in Zhob district, multiple women lose their lives during childbirth each year. The primary reasons for this alarming trend are the unavailability of facilities at the district teaching hospitals, the inactivity of primary health centres in remote areas, or the lack of necessary facilities within those centres.
In most areas of Zhob, basic health centres are either inactive or partially operational. These centres receive medicines after months, which run out within a few days.
People in remote areas also confirm the occurrence of maternal deaths during childbirth. According to their accounts, in the past five years in Kali Khwaja Zai, 12 women have lost their lives during childbirth. Similarly, in Kali Danna Abdullah Zai, located 90 km from Zhob, ten women died during pregnancy over the last year.