Javed, 35, of Hyderabad's Latifabad area, comes to feed the dogs on Autobahn Road at night. He says that I feed 30 to 40 dogs daily with special feed and meat worth Rs 1500 to Rs 2000, which has been going on for ten years.
"People feed the pet dogs. I come from home to feed the hungry dogs roaming the streets. I started this work alone out of passion, but now people have started donating towards the cause," he says.
He says that dogs should not be killed; they can be good friends of humans.
Abdul Sattar, a civil servant living in Qasimabad, says that his 10-year-old daughter Najma was bitten on the leg by a stray and rabid dog in the neighbourhood.
"I went to Civil Hospital, Hyderabad, but no mad dog bite vaccine was available, so I bought it from a private medical store for 2500 rupees."
According to him, the normal dog bite vaccine was available in the hospital, but the RIG (Acorib Reg) vaccine, which is given to those who are victims of rabies or rabid dogs, was not available.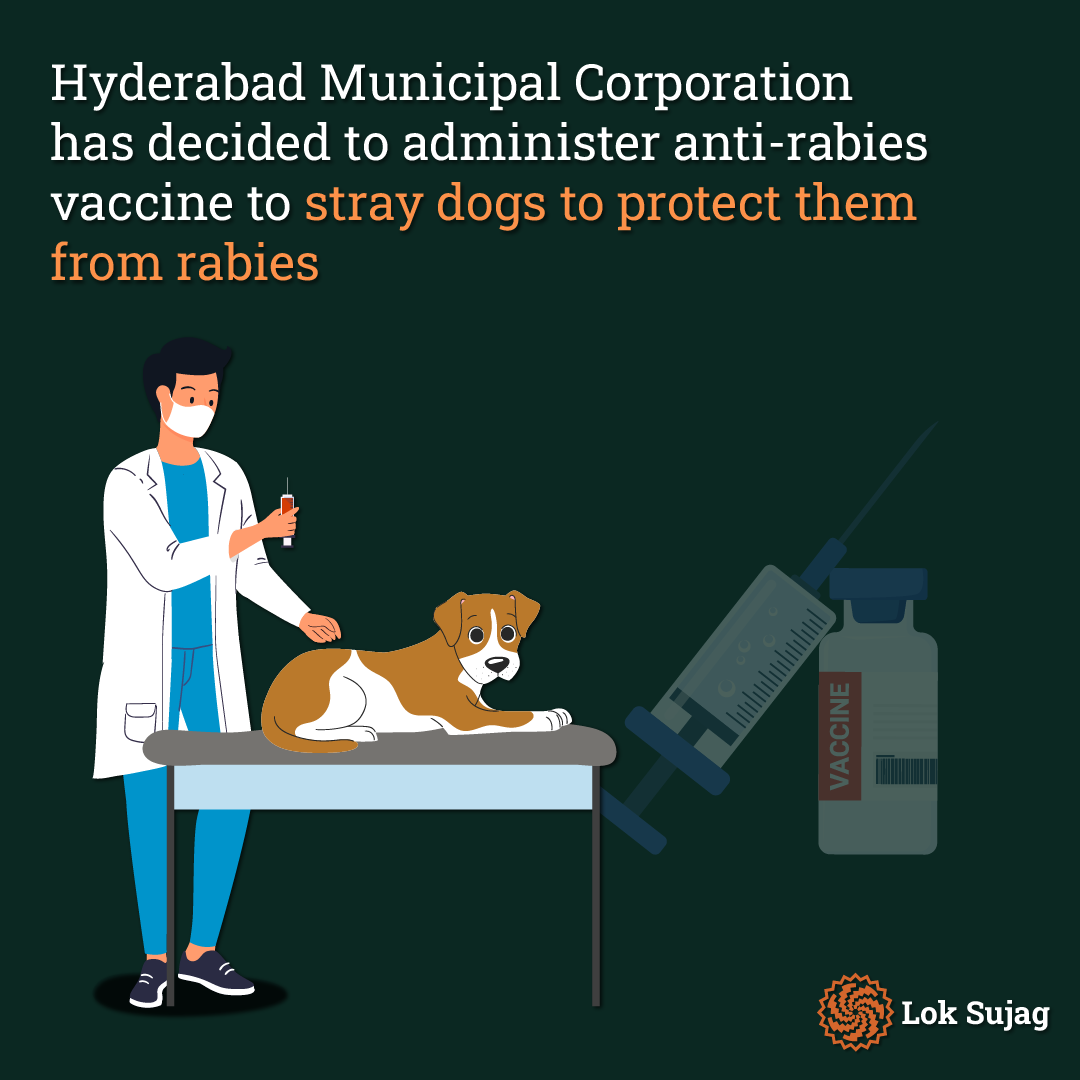 Yasir and Altaf, who work as in-charges at the dog bite vaccination centre at the Hyderabad Civil Hospital, said that we had run out of the RIG vaccine, so people bitten by rabid dogs were not getting it. But This vaccine is available now.
Abdul Sattar says that cases of dog bites or dog bites are increasing in Hyderabad city. According to Aslam, a 50-year-old school teacher resident of Hyderabad's Liaquat Colony, the number of stray dogs has increased since the campaign against stray dogs was stopped.
Four thousand five hundred seventy-three dog bite cases have been reported in Hyderabad Civil Hospital Emergency Center from January to September this year. Five hundred sixty-nine people were bitten by dogs in January 2023, 481 in February, 568 in March, 504 in April, 500 in May, 450 in June, 437 in July, 476 in August, and 588 in September 2023.
According to municipal officials, the total number of stray dogs spread in 160 union councils of Hyderabad district is around 70 thousand.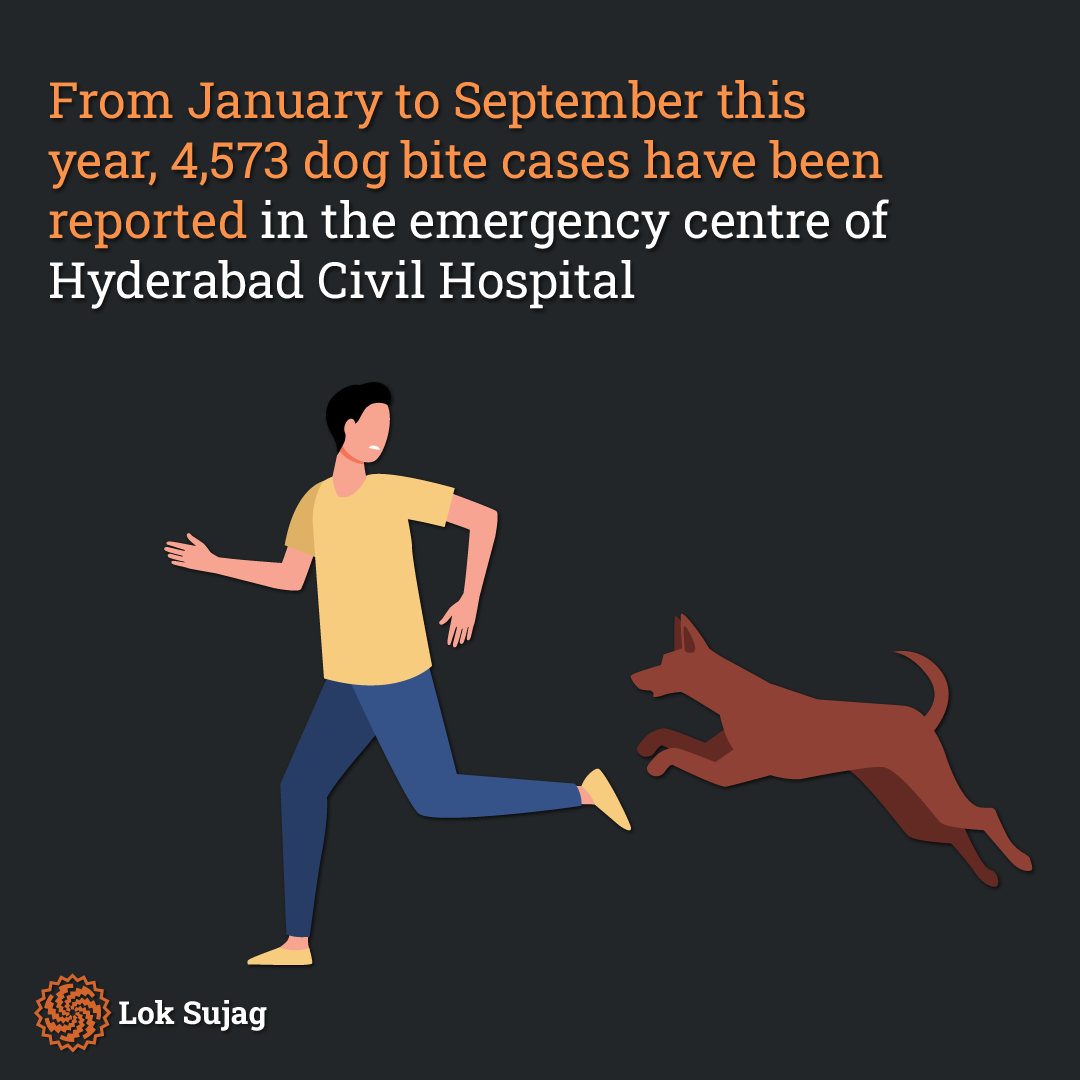 After more cases came to light, Hyderabad Municipal Corporation or Baldia Aala decided to administer an anti-rabies vaccine to stray dogs to protect them from rabies.
A meeting was held in October 2023 under the chairmanship of Mayor Hyderabad Kashif Shoro to vaccinate the stray dogs and shift them to a safe place. It was decided that the livestock department would vaccinate the dogs. In the first phase, 5,000 stray dogs will be vaccinated in Hyderabad city, the expenses of which will be borne by the Municipal Corporation. However, the budget for this has not been determined at present.
According to Municipal Veterinary Officer Dr. Ali Akhtar Shahani, the municipal corporation does not have the trained staff and necessary equipment to catch the dogs. The dog-killing campaign is staffed, but the campaign is not being launched.
During a briefing in a meeting regarding the vaccination of stray dogs, he said that the dog dog-killing campaign is banned all over the world, and killing them will not send a good message to the world.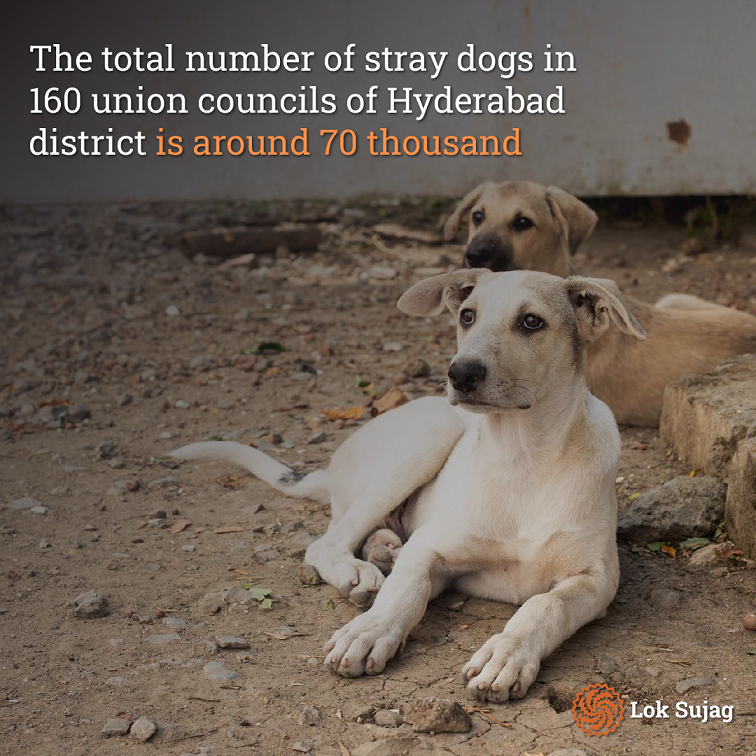 According to him, the vaccination campaign will also be supported by local NGOs and shelter houses, and dog vaccines will be available at animal hospitals and centres for around Rs 350.
Syed Sabir Ali Shah, Deputy Director of the Livestock Department, Hyderabad, told Lok Sajag that the practice of killing dogs was going on because they bite humans due to rabies.
He said that dogs are usually crazy on days when breeding starts in winter. So it is better that first we take them to veterinary hospitals and centres and take necessary action. He said that the dogs and cats who will be vaccinated will be given a billet for identification.
"A special vehicle will be arranged to transport the dogs to Tando Muhammad Khan Cattle Colony. Veterinarians will be officiating for this while municipal committee staff will be responsible for capturing the dogs."
Also Read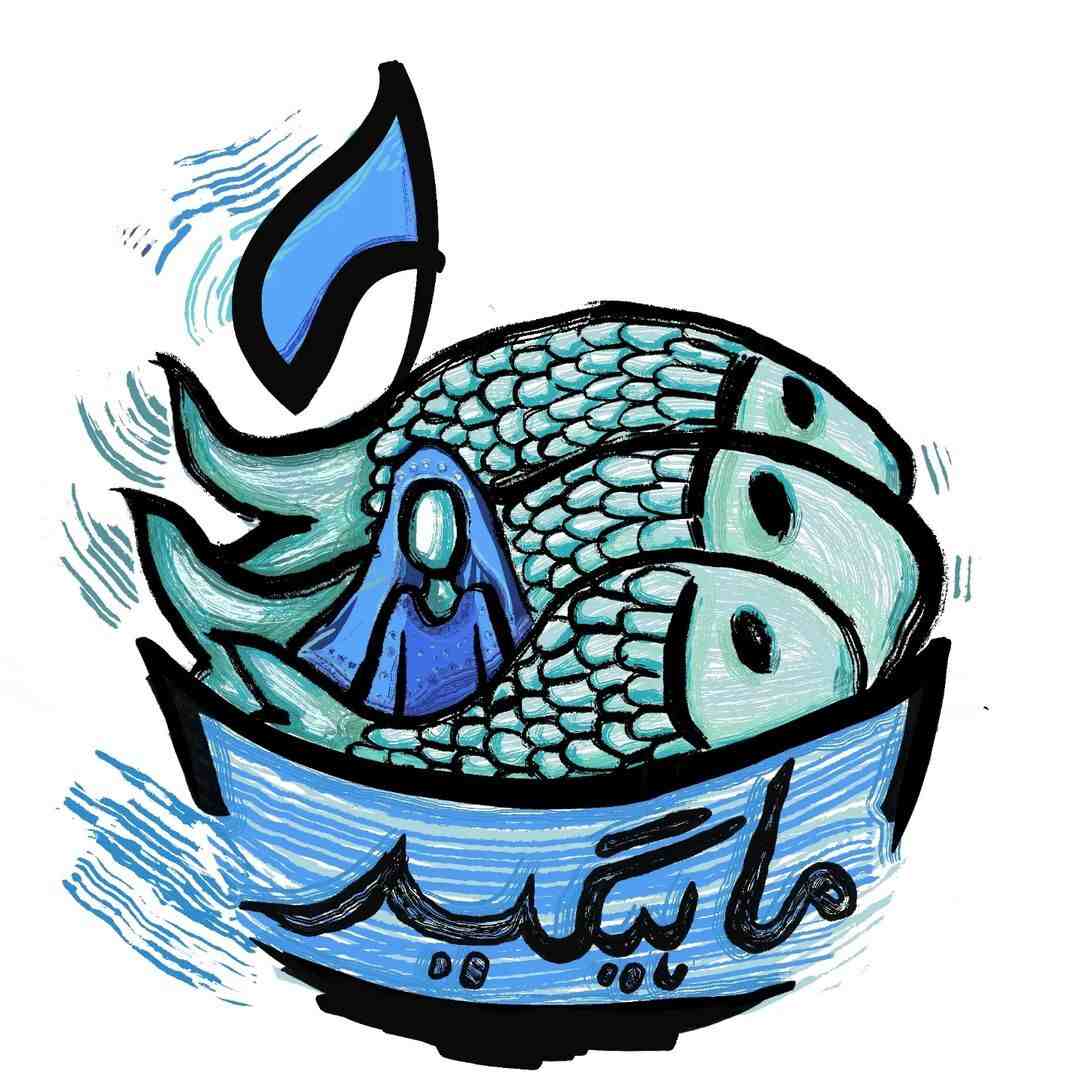 One recipe at a time – Karachi fisher-folks fight against complete erasure of their culture
Mayor Kashif Ali Shoro said that the municipality will order vaccines in Hyderabad. Its staff will be trained to catch dogs. Staff will be vaccinated to protect them against rabid dog bites. The campaign will be launched from Hussainabad.
40-year-old Hira Khan, the head of Animal Protection, is fond of animals. He told Lok Sujag that I had set up a small shelter house for animals in Latifabad with five donkeys and five dogs.
"We brought them sick and injured from different areas. Here, we treat such animals and take care of their food."
He says that the stray dogs should be vaccinated, after which vaccinated dogs can be given a billet for marking.
It should be noted that the decision to kill the dogs was taken before the decision to vaccinate the dogs by the Hyderabad Municipality. For this, six lakh rupees were given to send poison to a factory located in Haripur. So far, the factory has not supplied the dog poison. According to the municipal authorities, it will be taken care of so that it can be used for another purpose.