"When I left school, my father was still alive. We were five siblings. The household expenses were insufficient, so I took up a small job. In my free time, I played football. I never envisioned travelling to Qatar and Norway to play football someday and receiving such a warm welcome upon my return."
These are the sentiments expressed by Muhammad Ali, a Karachi native and a member of the Pakistan Child Street Football Team. The team's remarkable journey includes participation in the Street Football World Cup preceding Qatar's World Cup and a recent second-place finish in the World Street Football Tournament, which was held in Norway.
Muhammad Ali used to play football without proper footwear.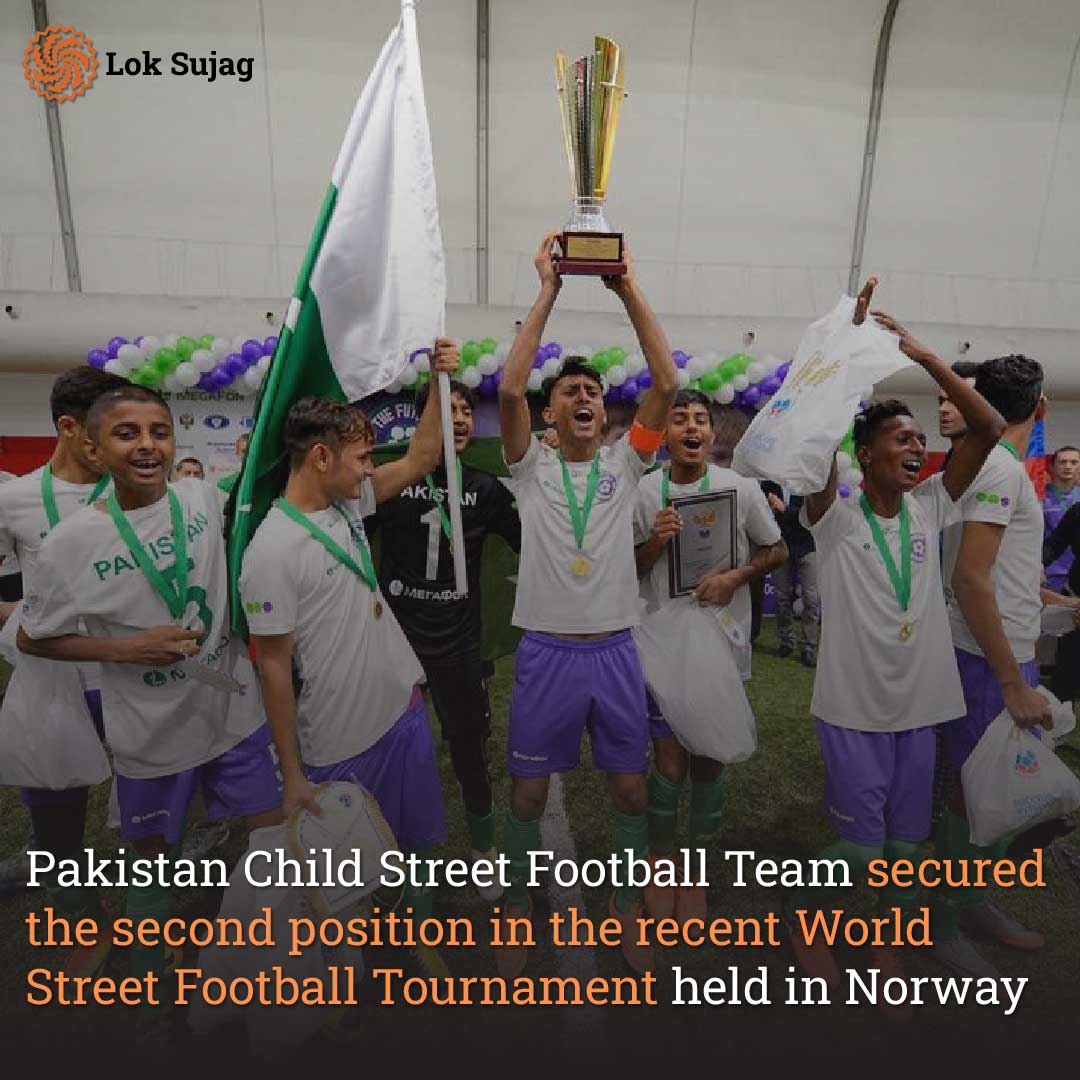 "I used to wear regular joggers to play football. My teammates advised me against using those shoes, stating they would only harm my feet. I dismissed their concerns and continued to play on the field."
Shameer Sharif, a native of Bhakkar district, represented the team as a fullback in international street football competitions in Qatar and Norway. Before joining the team, he worked as a tailor.
Shameer reveals that his father worked as a security guard. Financial constraints compelled him to drop out of school in ninth grade, leading him to learn tailoring.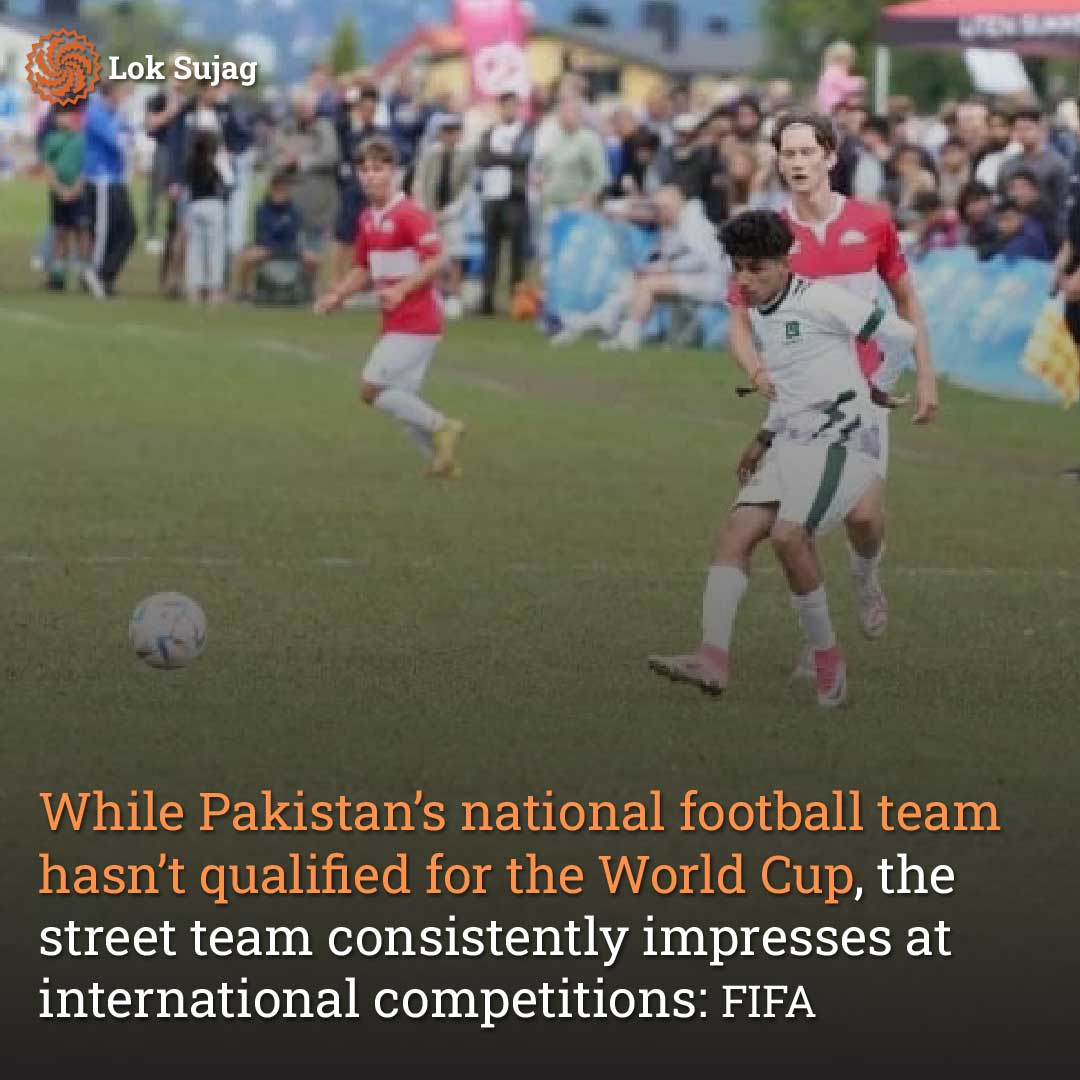 "I had an intense passion for playing football. I didn't even own proper joggers or football shoes. I couldn't afford to play in regular slippers, so I played barefoot. I even sustained injuries due to running. To make time for football, I would arrive at work early in the morning to play in the evenings."
Both these players have transitioned from working labouriously to earning through their sport, consequently enhancing their quality of life.
Abdullah, who captained the Pakistan team in the Street Football World Cup in Russia in 2018, is pursuing higher education in Turkey on a scholarship. Originally from Lahore, Abdullah was also bestowed the title of ambassador for the Child Street Ball World Cup held in Qatar in 2022.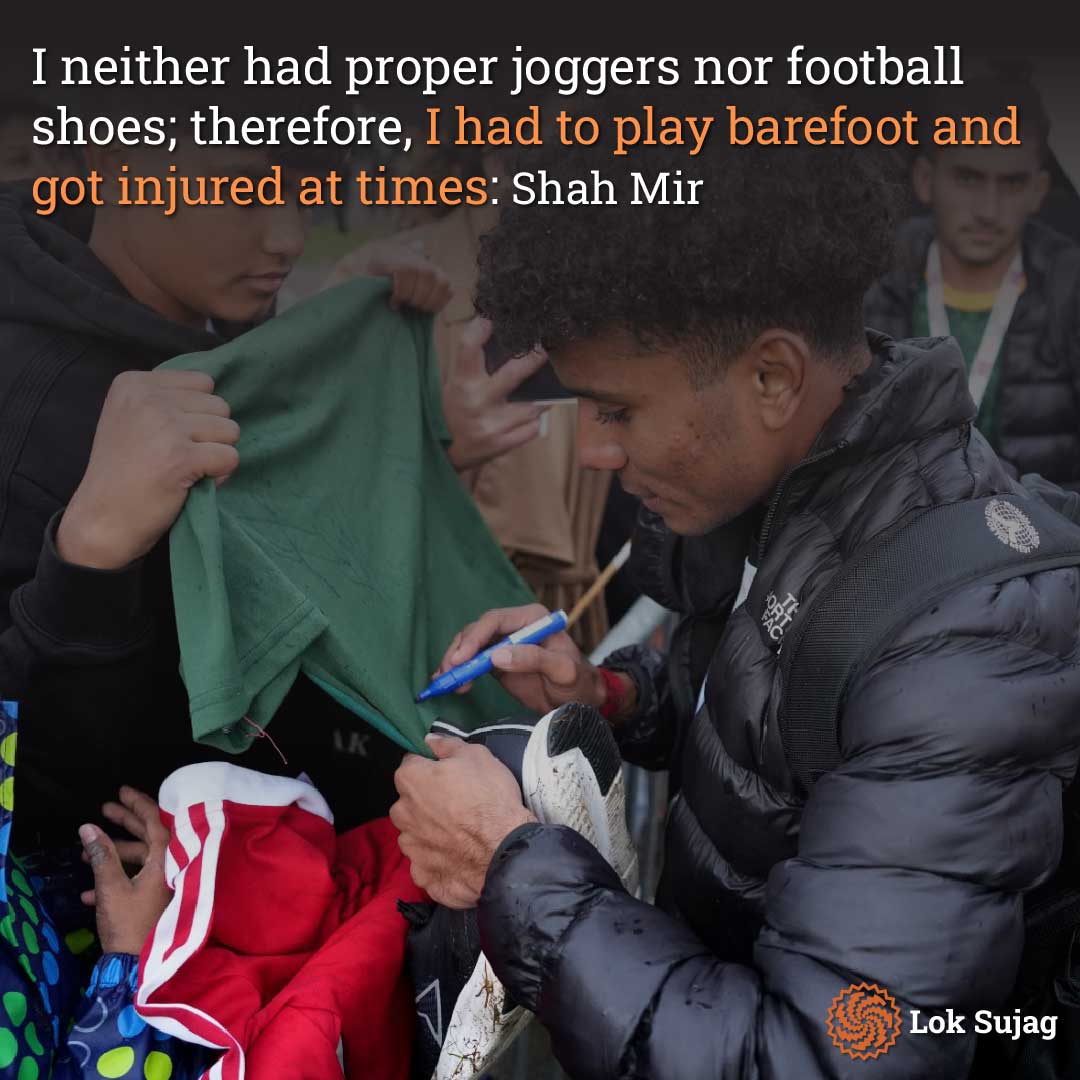 Like Muhammad Ali and Shameer, Abdullah's childhood was full of challenges. However, after achieving success in football, an organisation called Muslim Hand provided him with an educational scholarship in Turkey. This organisation prepares players for the Street Child Football World Cup in Pakistan. Abdullah not only studies in Turkey but also actively participates in football and is on the brink of joining a Turkish club.
Rehan Tahir, who trains players at Muslim Hand, shares that the initiative to form a street team was first proposed by Street Child United, a British NGO. The Street World Cup is organised before various sports' World Cups are held. In this event, teams from many countries around the world participate.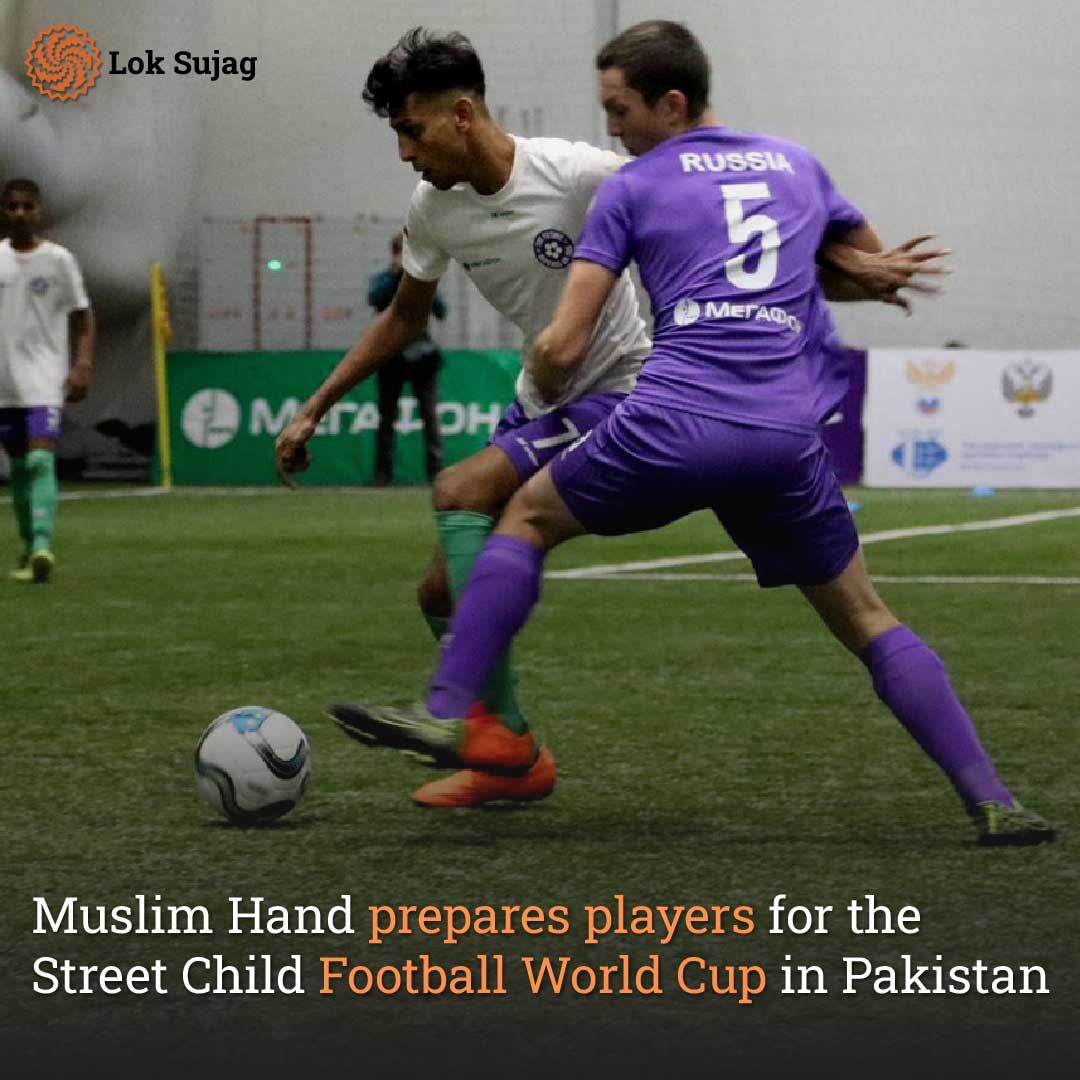 Tahir says the organisation has arranged for Pakistan's street football team to participate in the last three World Cup matches. Previously, they only used to sponsor the team. While cricket might seem immensely popular in Pakistan, the truth remains that despite being overshadowed, football is still played with great enthusiasm in distant and remote areas. This is because football is a game that can be played with just a ball, and it doesn't require excessive expenses for participation. However, street football players are often so marginalised that they lack even the basic equipment for the game.
He says that Muslim Hand searches for talent within the country and is committed to providing opportunities to those children who have been deprived of education for some reason or are compelled to work at a young age.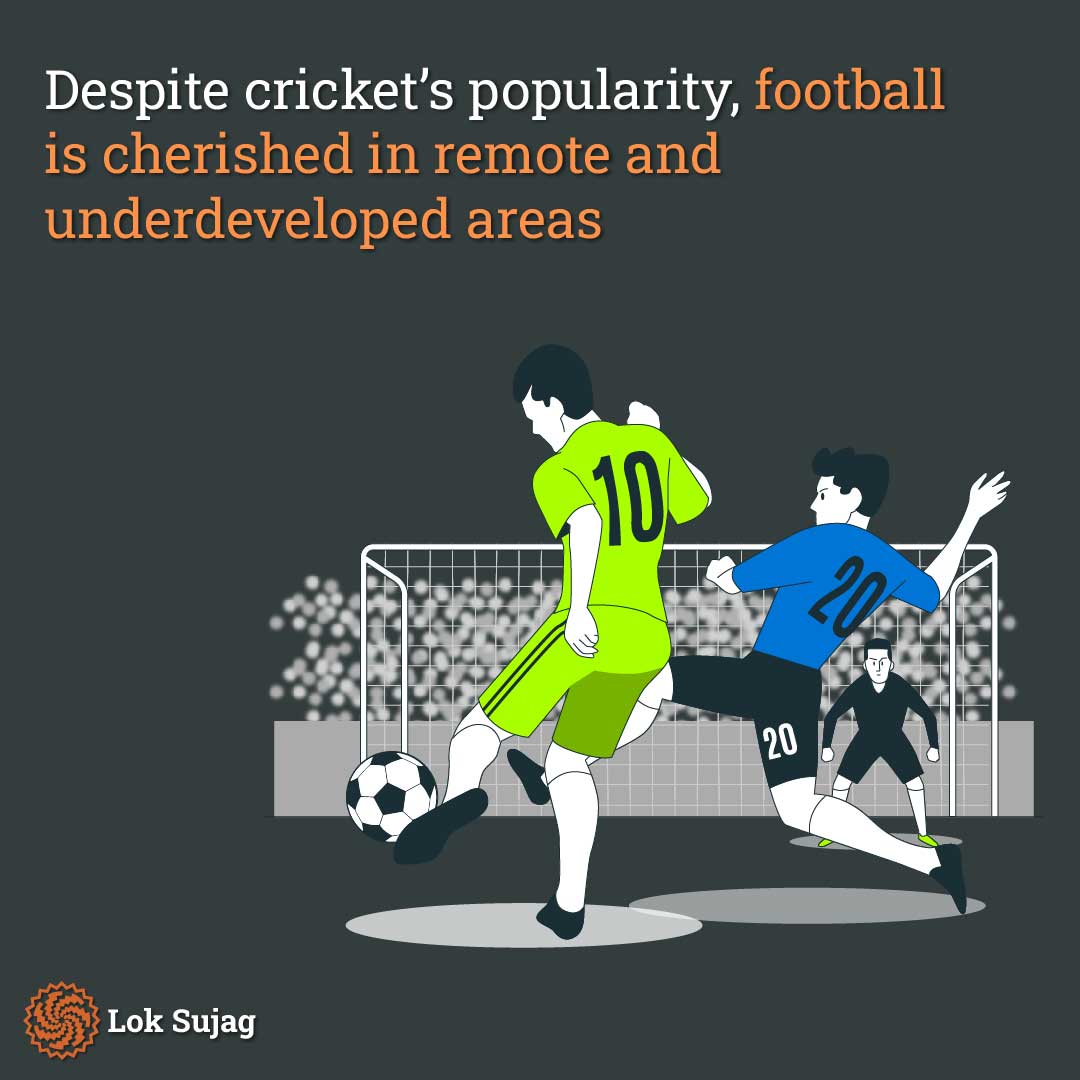 Tahir emphasises that being selected for the team transforms the lives of these children. A few, like Abdullah, have pursued higher education, showcasing the impact of this initiative.
Pakistan's street football team has stunned the world with their skills.
FIFA paid tribute to the team during the Football World Cup in Qatar, highlighting their remarkable performances despite their challenging circumstances. These athletes belong to a nation where poverty is pervasive, children's rights are often unmet, and many reside in impoverished housing conditions, vulnerable to physical and sexual exploitation.
Also Read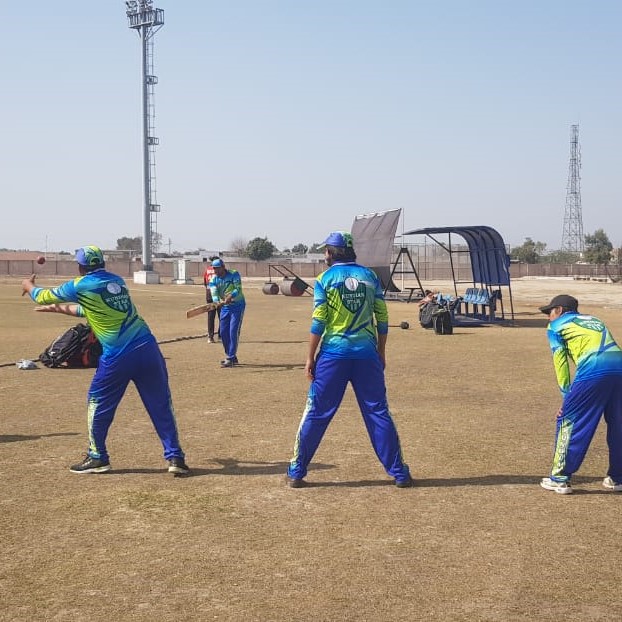 Transforming Kundian: Urgent need for a sports complex to empower youth and boost community well-being
According to FIFA, 3.3 million children in Pakistan are compelled to work at young ages, and 15 million children live on the streets. In this context, the Pakistani street football team represents hope for these children.
FIFA plans to appoint a supervisory committee in Pakistan. Muhammad Shahid Niaz, a committee member, believes that the street football team's performance bodes well for the future of football in Pakistan. Several players have even undergone trials for the national under-16 team, with a few securing selection.
Niaz anticipates that these players will contribute to enhancing Pakistani football in the coming years, potentially propelling the sport to new heights within the nation.