Malik Muhammad Sarwar, who had been working as a labourer in a private factory named Pro-Bike for ten years, passed away two years ago in Sialkot. His family has not received a death grant yet. According to Sarwar's widow, Sajida Parveen, her husband was severely injured in a traffic accident on August 10, 2021, and passed away four days later.
He left behind a widow, three daughters and two sons. At the time of his passing, their children had not reached the age of employment.
Sajida Parveen explains that their financial situation deteriorated after her husband's demise, and they had to borrow money from relatives to make ends meet. She kept borrowing with the hope of repaying the loans once they received the death grant. Now, as loan creditors demand the return of their money, she is puzzled about where to arrange the funds for repayment.
After her husband's passing, she made rounds of factories and various government offices. During this time, some asked for money in exchange for processing the grant, while others harassed her. Frustrated, she gave a consultant a bribe of Rs 30,000 to expedite her case.
Muhammad Bota, 55, who worked at a private factory, had arranged his daughter's wedding two years ago and applied for a grant.
Muhammad Bota says that his daughter has become a mother, but they still have an outstanding loan for her dowry. Neither has there been any positive response from the government, nor have the factory owners provided any information.
"We don't know when the officers who are supposed to help us will look towards us." Sialkot is an important industrial city in Pakistan where surgical instruments, sports equipment, leather goods, textiles, and other items are manufactured.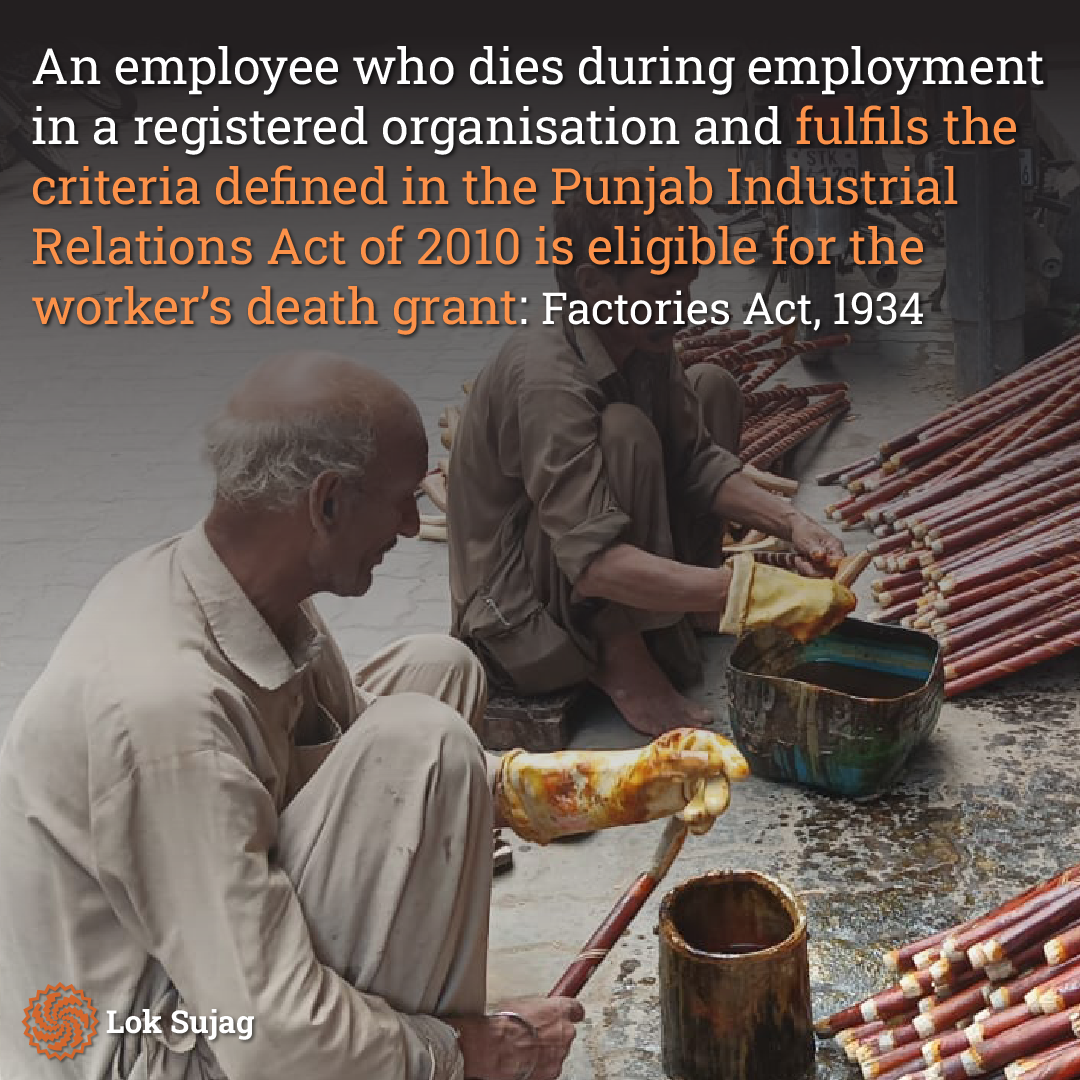 According to the Punjab Statistics Bureau, there are 3,314 large industrial units in Sialkot, while according to the Labour Force Survey 21-2020, the total number of labourers in this city is reported to be over 1,326,000. Among them, 34.2 per cent are associated with the industry and 35.8 per cent with the services sector.
Chaudhry Muhammad Ashraf, President of the Northern Punjab Region of the Pakistan Workers Federation, says that many applicants are waiting for death, marriage and educational grants in this city.
He explains that 248 applications have been submitted to the central office of the Punjab Workers Welfare Fund in Lahore by the families of industrial workers who passed away from Sialkot district, of which only 103 have received cheques.
Out of 1,470 applications for marriage grants, 1,075 are still pending, with only 395 having received the grant. Similarly, out of 287 applications for educational grants, only 45 lucky individuals have received cheques after several years.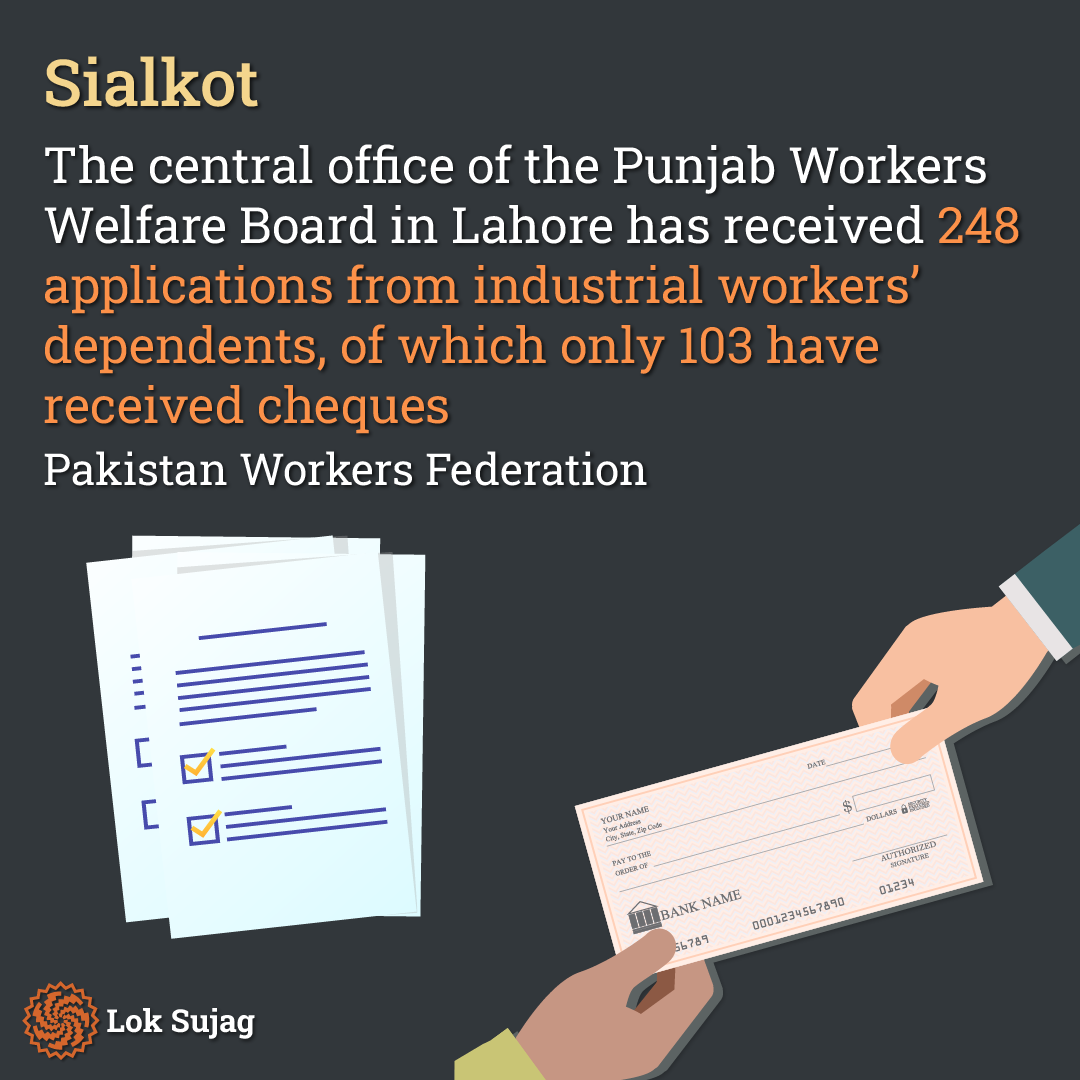 Chaudhry Ashraf says that many grants have been pending since 2018. On June 18, 2021, the Punjab Workers Welfare Board introduced a new checklist and sent all pending applications back to the Labor Department in the respective districts to complete them according to the new checklist. After that, the department occasionally sends out partial cheques.
Workers or their dependents are not receiving this assistance for free, nor is the government providing the funds from its own pocket. Instead, this money comes from the factory owners and is given to the Punjab Workers Welfare Fund (PWWF) from their profits. Factory owners (brick kiln owners) are bound to contribute two per cent of their profits to this organisation.
The PWWF is a corporate entity established under the Punjab Workers Welfare Fund Act of 2019. It is governed by a board that includes government representatives, workers, and brick kiln owners.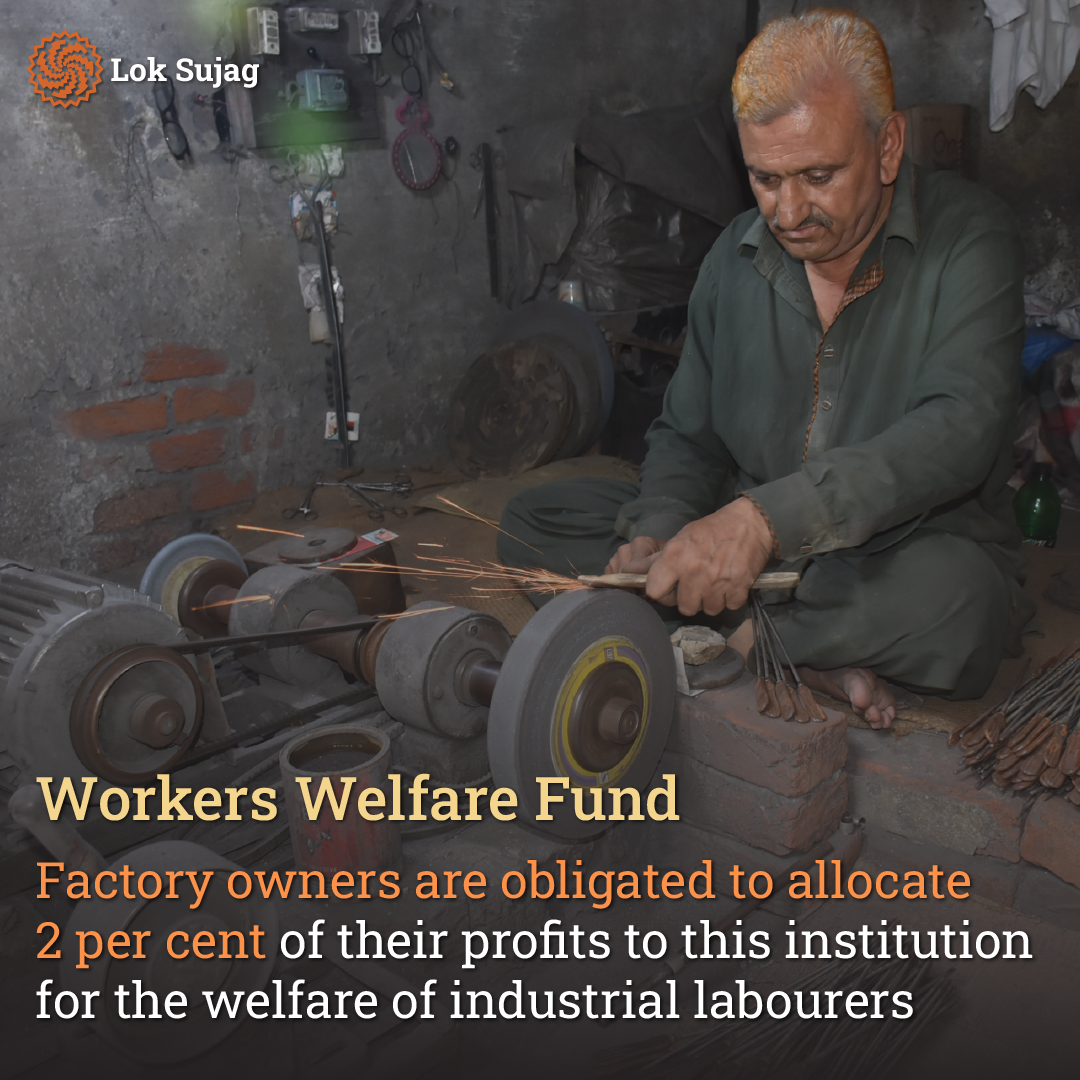 This organisation was created to provide allowances in exchange for workers' services, and its responsibilities include marriage grants, death grants, talent scholarships, the establishment of labour colonies, their welfare, and the establishment and management of workers' welfare schools in various districts of Punjab.
According to the organisation's website, a worker who dies during employment in a registered entity under the Factories Act of 1934 or the Mines Maternity Rules of 2002 and fully qualifies under the Punjab Industrial Relations Act of 2010 (Para) is eligible for a death grant. There is no specific limit on the duration of employment, but the deceased worker must be covered under Social Security or Old Age Employees' Benefits Institution.
The widow, parents, or children of the deceased worker are eligible for a death grant.
The government has been increasing the death grant over time. From 2012 to 2020, the dependents of a deceased worker were entitled to five lakh rupees. From August 17, 2020, to March 27, 2023, they are entitled to seven lakh rupees; after that, the rightful heirs of those who pass away will receive eight lakh rupees.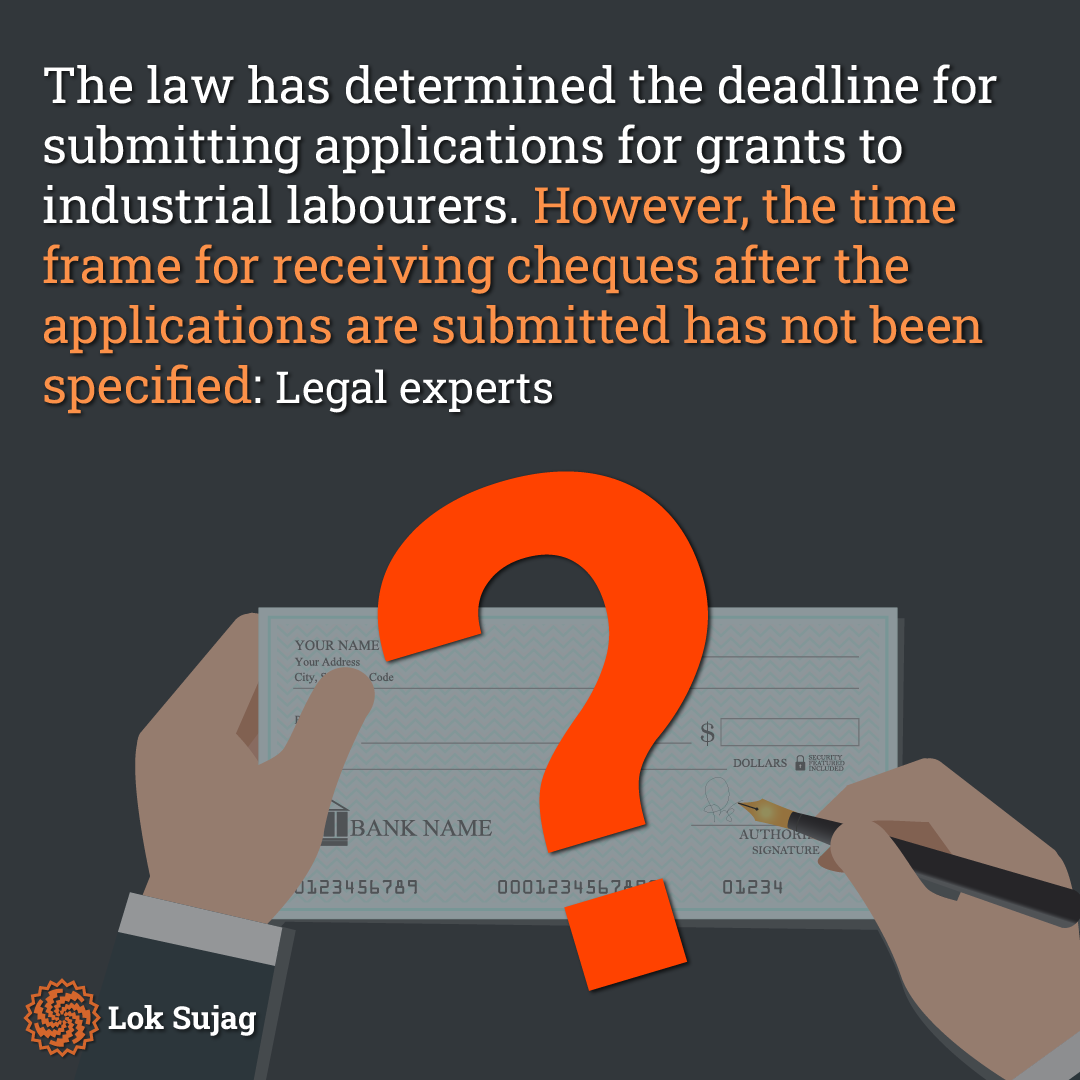 A worker whose duration of employment is at least three years at the time of marriage provided that they are registered with the Old Age Benefits Institution or Social Security, is eligible for a marriage grant. Daughters of workers who have passed away during employment or due to disability retirement are also eligible for the grant. After December 27, 2017, every retired worker can apply for a marriage grant for their daughters. Women workers, during their employment, can avail the grant once for their marriage.
The marriage grant has also been increased over time, starting at one lakh rupees and now increased to four lakh rupees after March 27, 2023.
Similarly, children of workers who fully qualify under the mentioned criteria are entitled to an educational grant. They will receive a specified allowance for entry fees, tuition fees, registration fees, examination fees, library/computer fees, and lab fees, along with transportation and hostel/mess charges, as applicable.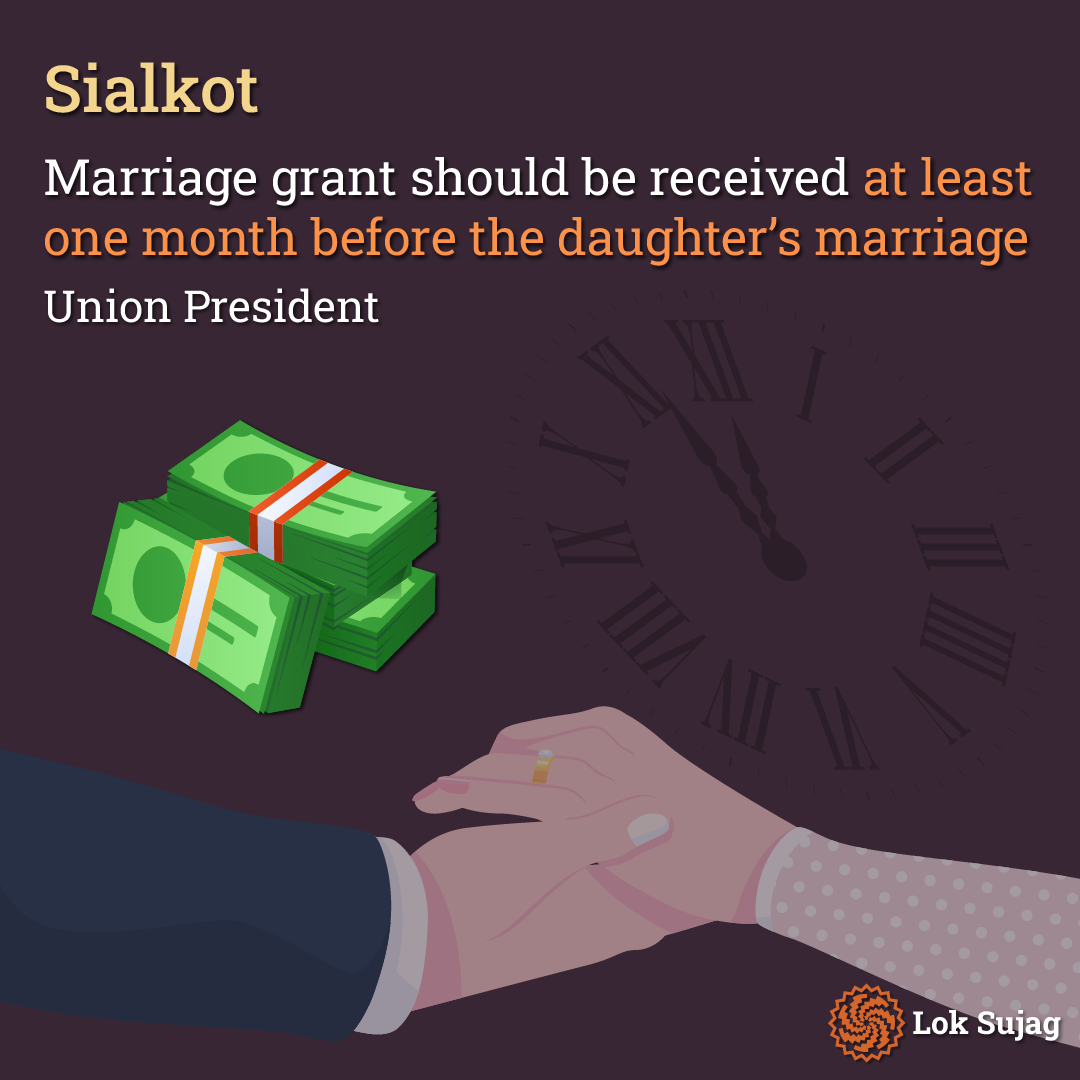 This organisation is also obligated to provide a monthly stipend of Rs 3,500 at the intermediate level, Rs 4,500 at the graduation level, and Rs 5,500 during post-graduation education, in addition to covering these expenses for the children of industrial workers.
According to labour laws, the determination of the application period for these grants has been specified, which is within one year or three years after special government approval, but the timeframe for receiving the cheque after the application is not specified.
According to labour law experts and local lawyer Chaudhry Muhammad Yousaf, a complete application must be submitted to the labour and human resources district office to obtain these grants. Afterwards, the Punjab Workers Welfare Board should review and approve these applications every three months.
It is believed that after applications are processed at the district offices, they are sent to the Punjab Workers Welfare Board. Factory owners are responsible for fulfilling all the requirements of workers' applications, and they should assign a specific staff member for this purpose.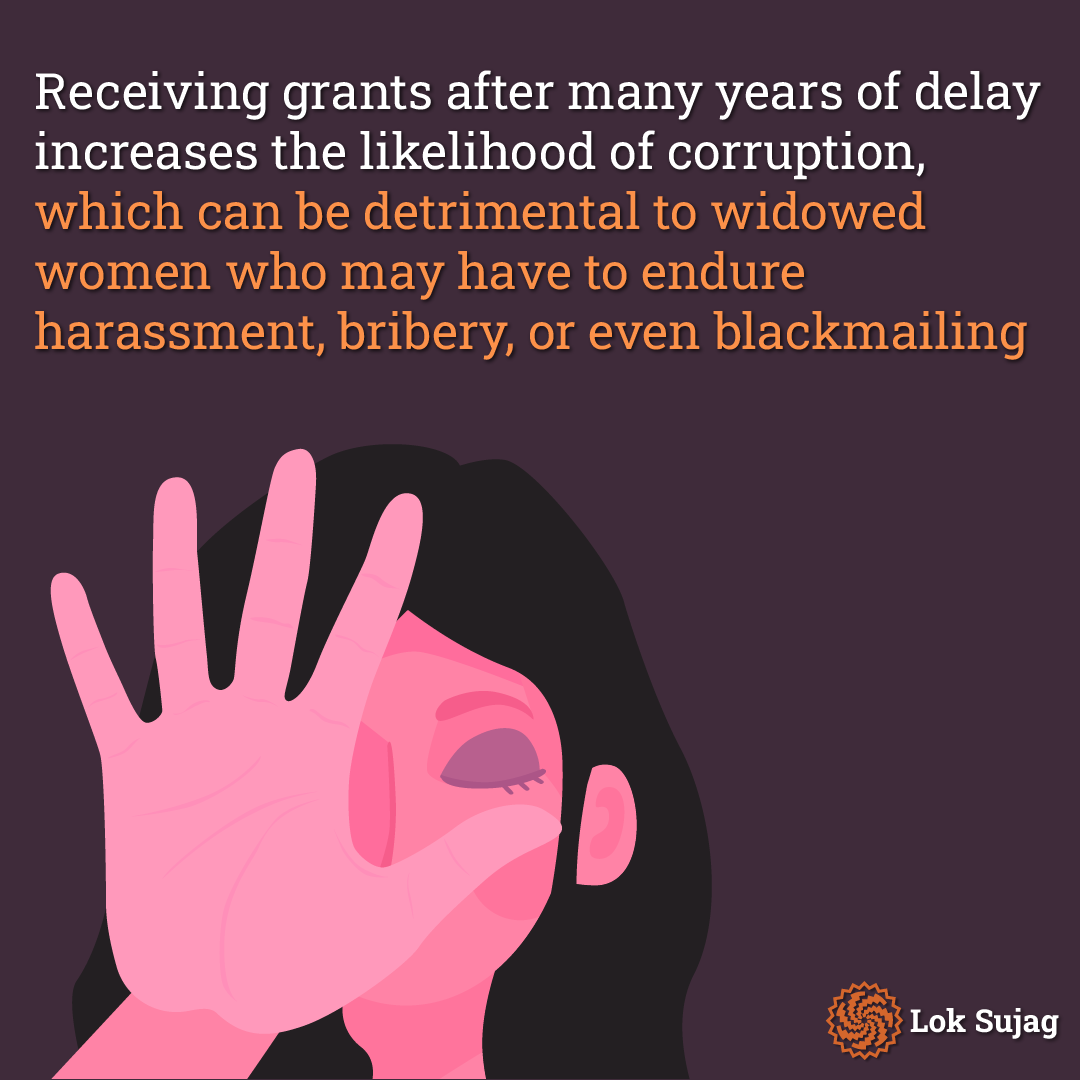 Azhar Iqbal, a labourer in a cap and touch factory for the past 17 years, passed away on January 14, 2023, after a stroke during duty on January 8, 2023. So, his wife, Nargis Bibi, spent eight months preparing and uploading the grants' file online, but she doesn't know when the cheque will arrive.
She says she has three sons and two daughters and suffers from various health conditions. It has been only a few months since her husband passed away, and his social security card was taken back, making it impossible for them to receive medical treatment. She fears that their youngest daughter, who is in the primary class at a school under the Labour Department, may be expelled someday due to the lack of a card.
Her elder daughter has also reached the age of marriage. She said, "We are waiting for this grant to arrive, and we hope to use it wisely."
Muhammad Ali Butt, a district member of the Punjab Workers Welfare Fund's scrutiny committee and president of the Forward Gear Factory Workers Union, says that despite the availability of funds, workers not receiving their entitlements is a significant injustice.
Also Read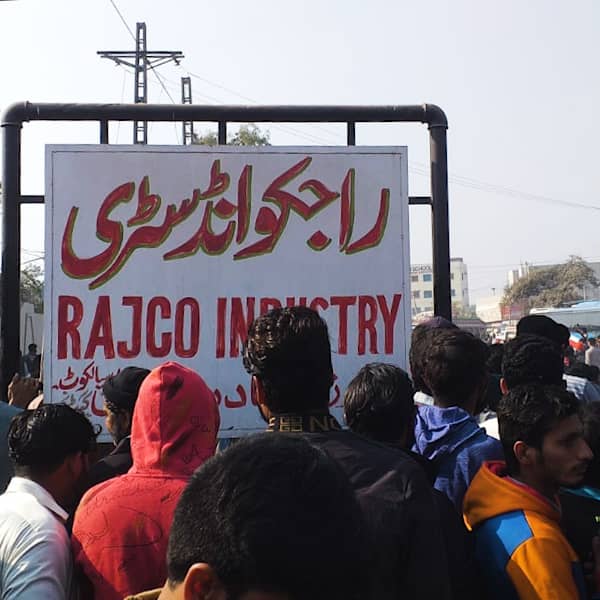 Rajco lynching: Factory labourers oppressed and deprived of fundamental rights
He says there should be a specified time for the disbursement of assistance after the application is submitted, and the marriage grant should be provided at least one month before the daughter's wedding.
"For this purpose, a condition can be set to marry and present the marriage certificate before the wedding event. Even if the Nikah is to occur during the wedding event, this grant should be received within one month. Similarly, for the death grant, after receiving the application, it should be approved within one month, and an online payment system should be established."
He said the delay in receiving the cheque for many years exacerbates dishonest practices, causing widowed women to endure harassment, bribery, or blackmailing.
According to Muhammad Ali Butt, the situation regarding the disbursement of these grants for workers in Lahore, Sialkot, and other Punjab cities is worse than other cities. Due to the proximity of Lahore's Factory Owners Workers Welfare Fund office, continuous contact can be maintained, and pressure can be exerted.
He said that, according to a rough estimate, there are approximately 11,500 pending applications for daughters' marriage grants throughout Punjab. Similarly, 900 widows await the grant received upon their husband's demise, and 6,500 male and female students are still awaiting education expenses and job payments.
Zohab Jhangir, the Senior Vice President of the Sialkot Chamber of Commerce and Industry, said that delays in these grants distress the workers and increase difficulties for employers. This is because when payments are not made year after year, the workers lose confidence in the factory owners.