Mohammad Fareed "Mirza Hyderabadi," a 50-year-old expert in making shoes and slippers, is a native of Hyderabad. He inherited this skill from his ancestors. He has set up a small shop for shoes near his home in the Sochi Para area of Hyderabad.
Fareed explains that until 25 years ago, Hyderabad used to be the hub for shoe and slipper making. In the narrow streets of the densely populated area near Shahi Bazar, Sochi Para (in Sindh, those who repair shoes are called "Mochi," and those who make new shoes are known as "Sochi"), people in their homes used to make sandals and shoes. These shoes were not only popular in Pakistan but were also avidly purchased in India.
He says shoes and slippers with the label "Mirza Hyderabadi" and others from Hyderabad are still highly favoured. However, the shoemaking industry and the market have now shifted to Lahore. In all the small factories in Hyderabad, work is done by hand, while machines are used to make shoes in Lahore.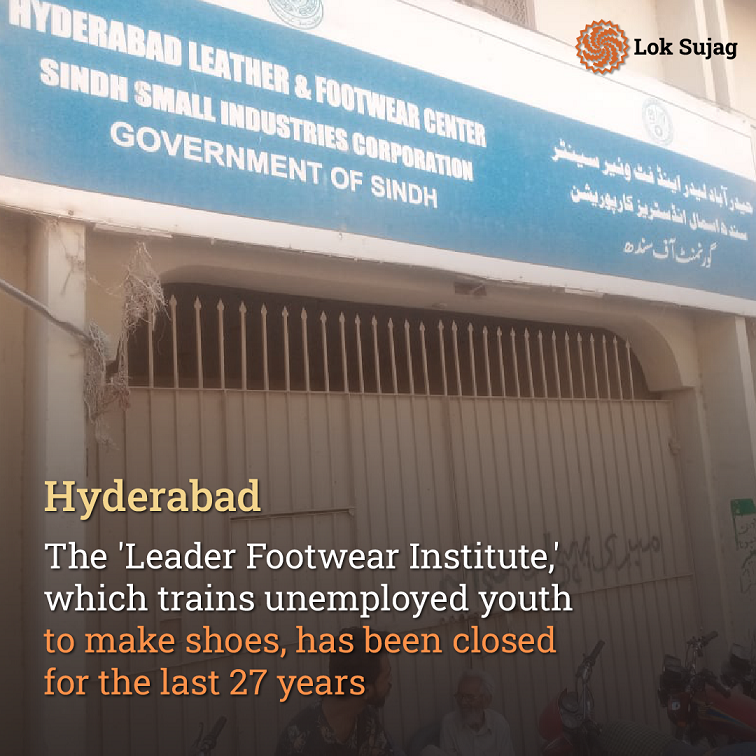 Fareed explained that shoemaking in Hyderabad is a cottage industry. Both men and women work together in shops, and on average, they produce around 200 pairs of shoes per day. However, in one factory in Lahore, they produce over 10,000 pairs of shoes every day, which are also affordable. That's why most shopkeepers in Hyderabad now get their shoes from Lahore to sell.
In Hyderabad, there are approximately two thousand small-scale shoemaking units currently operating. Handcrafted shoes produced there are known for their quality and durability, making them relatively expensive. On the other hand, machine-made sandals from Lahore cost around 150 to 200 rupees, while handcrafted sandals cannot be produced for less than 250 rupees.
In Hyderabad, women's fancy sandals are also produced but made on order. Besides Mochi Bazaar, women make shoes in Sarfaraz Colony, Latifabad, and Paka Qila.
There is an annual demand for four crore (40 million) pairs of shoes in Pakistan, which is met through domestic production and imports from China.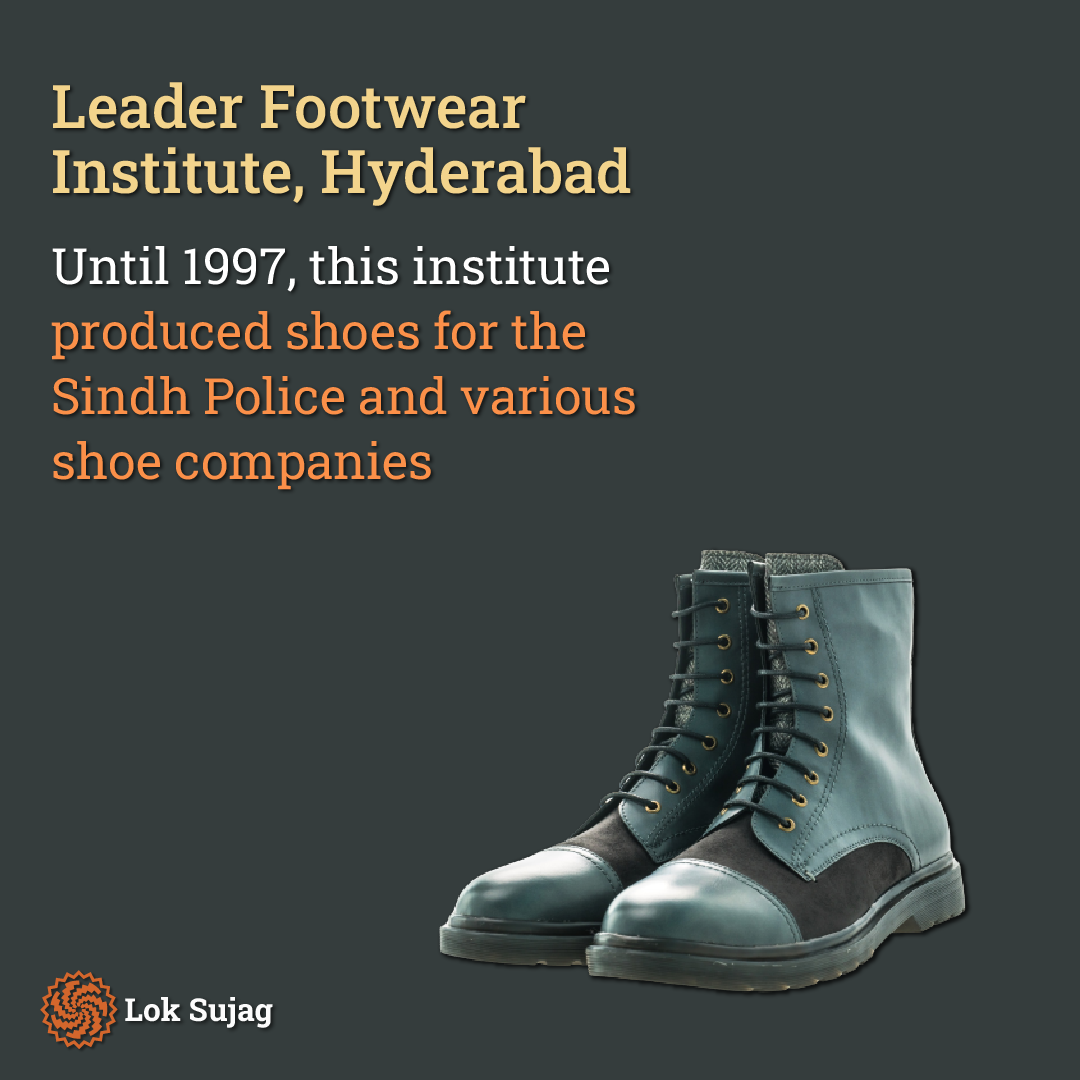 The Sindh government decided to establish the 'Leader Footwear Institute' in Hyderabad approximately 35 years ago. For this purpose, a three-story factory-like building was constructed in the Rashi Ghat area of Hyderabad under the supervision of the Sindh Small Industries Corporation.
The 'Leader Footwear Institute' received modern machinery as a grant from the United Nations International Children's Emergency Fund (UNICEF) for its establishment. The institute began operations in 1990, primarily training unemployed youth in making shoes. However, this institute has remained closed for the past 27 years.
Jaman Channa, employee union leader of the Small Industries Corporation, has retired after working for four decades. He shares that when the institute started its operations, it had over 20 employees in various positions, including a Grade-18 Project Director, Grade-17 Instructors, and a Storekeeper. After every six months, around 150 young individuals complete training courses at the institute and obtain a diploma certificate.
He mentions that this institute trained unemployed youth from Sindh for eight years. Skilled shoe-making workers were also hired from here, and the trained individuals would return to their respective cities to continue the same business.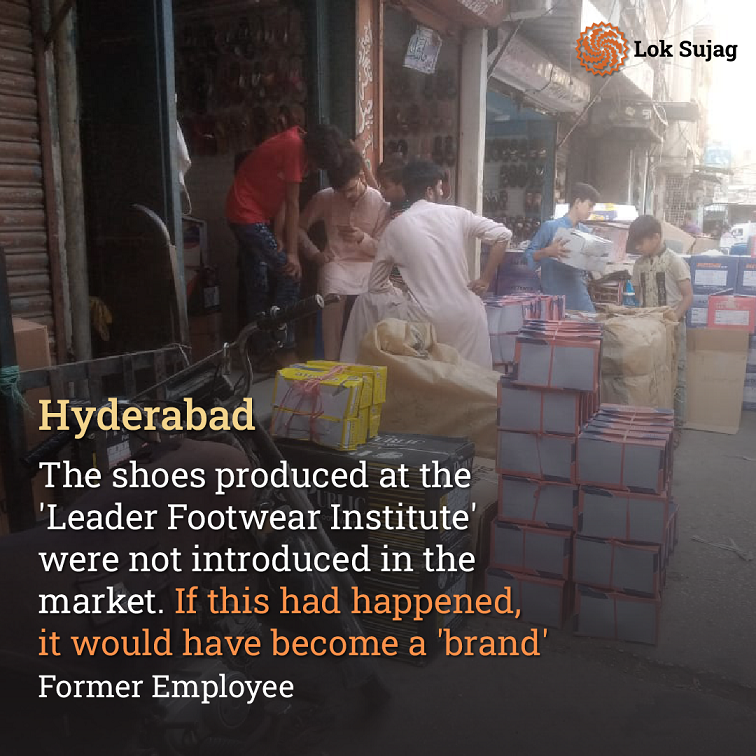 He mentioned that in 1996-1995, the institute had a budget of 900,000 rupees. Out of this budget, 600,000 rupees were allocated for employee salaries, and 300,000 rupees were used to purchase leather and thread. Until 1997, they also produced shoes for the Sindh police and various shoe companies.
According to Jaman Chana, the shoes produced at this institute were not introduced in the market. If they had been, it could have become a "brand." Additionally, making shoes for different shoe companies was gradually phased out due to evident commission and the lure of contracts. Afterwards, using the financial crisis as an excuse, the institute was closed down.
Also Read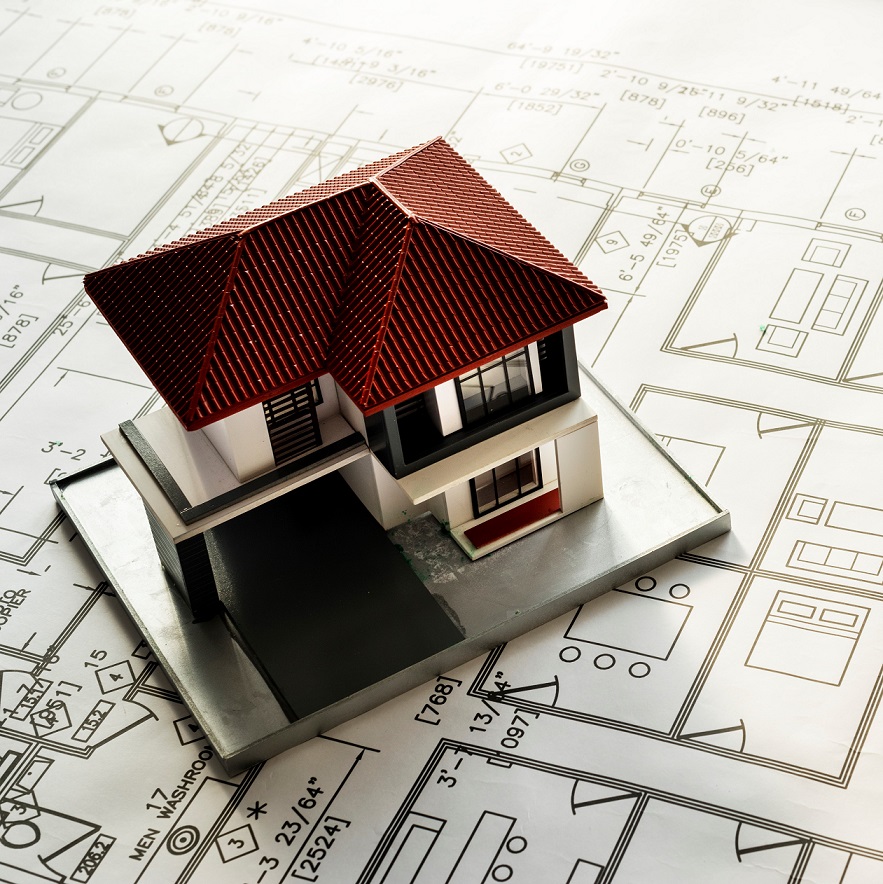 Rapid urbanisation in Hyderabad: Challenges and impact on farmers and villagers
An employee of the Sindh Small Industries Corporation, on the condition of not disclosing his name, revealed that the officers of the institute had written a letter to the government to revive the institute, but the budget was not allocated. In 2018, the government decided to rent the institute's building for two lakh rupees. For this, banners were put up outside the building, and advertisements were placed in newspapers, but so far, no one has rented it.
Sindh Small Industries Corporation's Joint Director, Engineer Alauddin Junijo, has denied commenting on this matter. His assistant, Kamran, mentioned he is not authorised to discuss the institute.
Former Provincial Minister for Small Industries Muhammad Ali Malkani states that he tried to revive this institution during his tenure, but the work remained incomplete. Now, he cannot comment further on this.
Jaman Channa believes that if Sindh Small Industries Corporation revives this institution, Hyderabad's footwear industry can thrive again, and it may provide employment opportunities to the youth.
Muhammad Fareed also agrees with Jaman Channa. He believes that synthetic leather is expensive at the moment, so women who make fancy shoes don't receive full wages. If the Footwear Institute is revived, the lives of labourers can be made easier.