Javed Ali, an Afghan migrant living in Peshawar, has been involved in garbage sorting for fifteen years. Two years ago, he contracted hepatitis C but recently recovered after a tough battle. He attributes his illness to the waste materials he handled.
Javed clarifies that the waste brought to his warehouse contains medical items like plastic bottles, drips, and syringes. He got injured from used syringes while sorting the waste. Doctors informed him that these contaminated syringes caused his hepatitis. After getting better, he now only sorts plastic and paper waste, avoiding medical waste.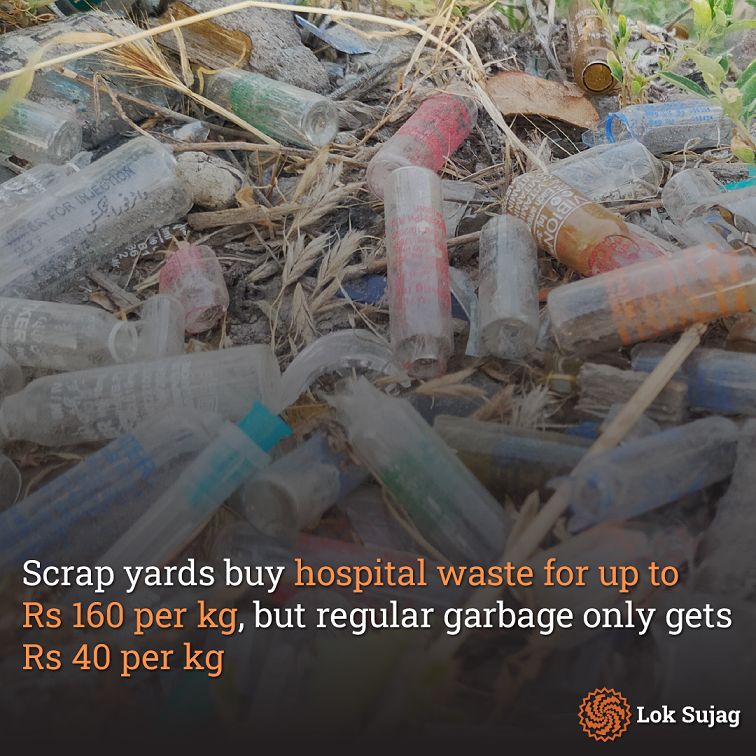 Sultan Mohammad, another Afghan migrant working nearby, finds hospital waste to be a relatively better income source. He and his colleagues sort through garbage discarded in the storm drain near Ring Road, Hayatabad. They often come across used syringes, drips, and surgical tools, which can be sold for up to Rs 160 per kilogramme (kg). In comparison, cardboard, paper, and general plastic waste only fetch Rs 40 to 60 per kg.
He recalls that a while back, some people secretly brought medical waste to their location at night. They would gather usable things from the waste to sell. This practice has decreased, although private clinics and medical labs still throw away used items.
Peshawar's Dabagri Garden area has a famous dome-shaped building from British times, the Missionary Hospital. But in recent decades, many small private hospitals, clinics, labs, and medical stores have appeared nearby, attracting patients from all over the province.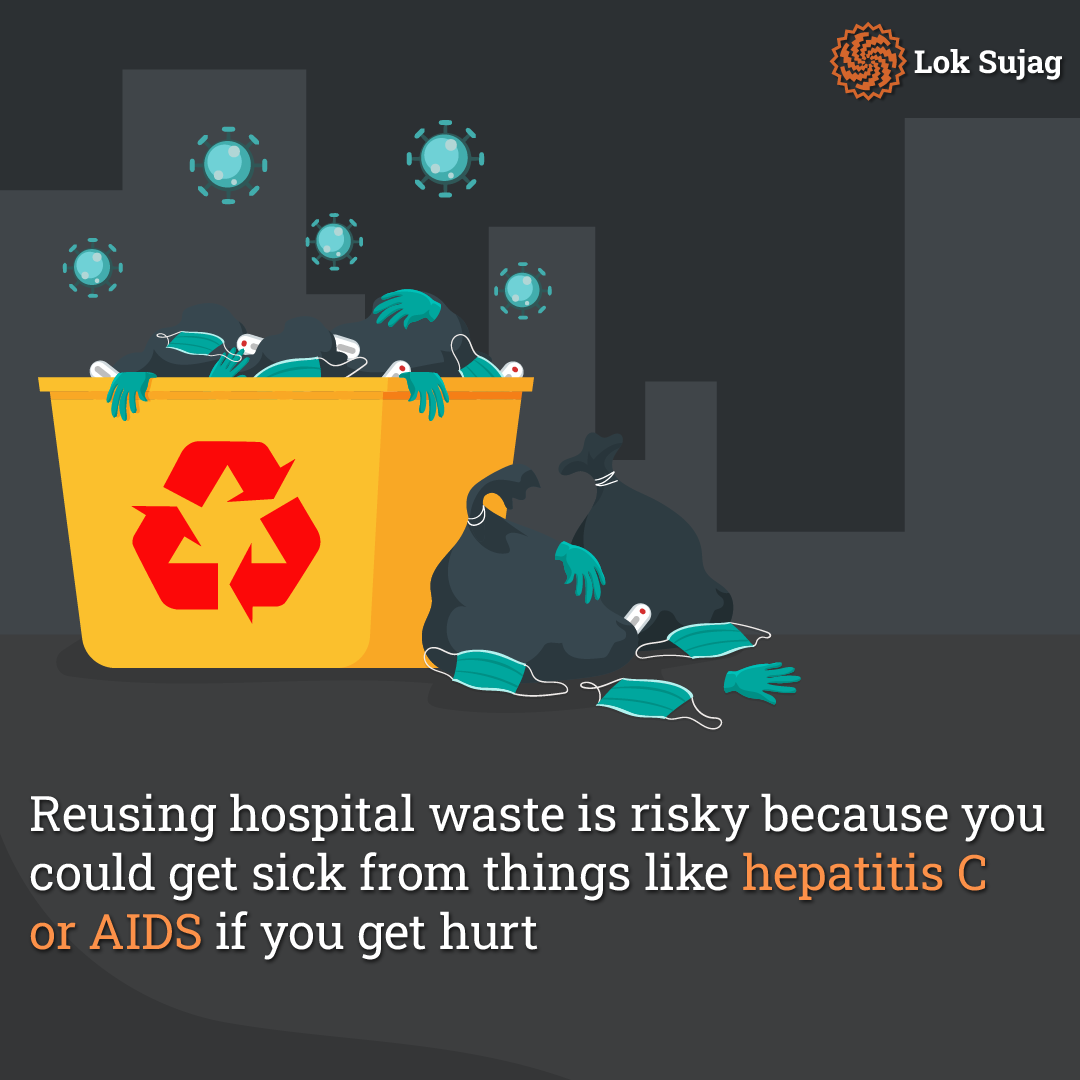 An employee from a private hospital, who wishes to remain anonymous, shares that staff from these places often gather and sell used medical equipment. Some of these discarded things end up in trash bins, only to be picked up by scavengers like Hazrat Gul. He has been working in the congested Shah Dhand area of inner-city Peshawar for 25 years. He says scavengers sometimes bring him used hospital equipment, averaging around five to six hundred kgs of trash each month. They buy it for Rs160 per kg and sell it for Rs 210 per kg.
According to the Environment Protection Act of 1997, there are specific rules for removing waste from medical places, including hospitals and clinics, whether public or private. The Environmental Protection Agency is in charge of checking this whole process.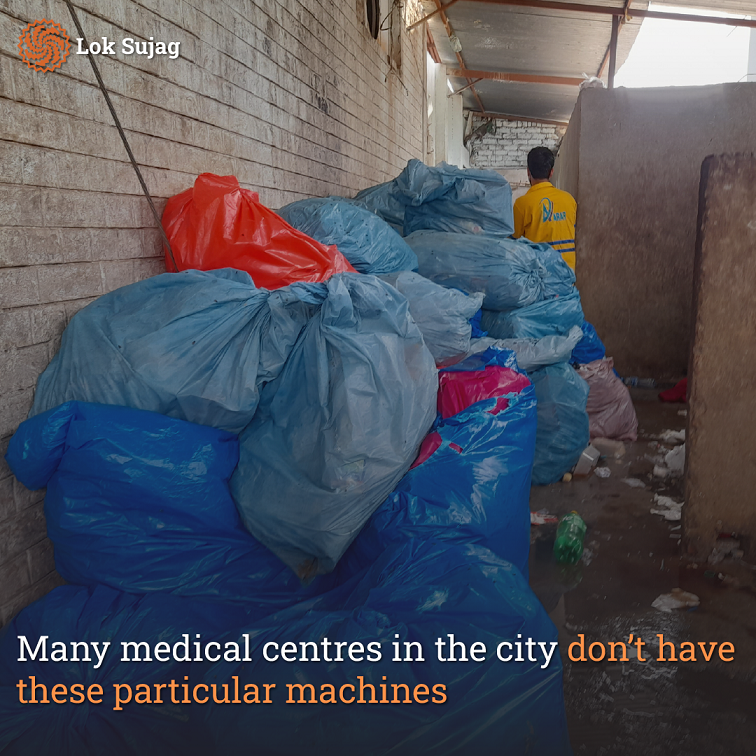 Ramzan Ali, who leads the research, development, and communication department in Khyber Pakhtunkhwa, says that not getting rid of medical waste correctly can be dangerous for people's lives. It also significantly impacts the environment, hurting plants, birds and making pollution worse.
Ramzan Ali points out that big public and private hospitals are very careful about sorting their waste before throwing it away to keep the environment safe. They have to use three different-coloured bins: blue for regular stuff like bottles, bags, envelopes, and papers; red for sharp things like syringes, broken glass, and test tubes; and yellow for clean things like blood bags, gloves, bandages, and things used for treating wounds.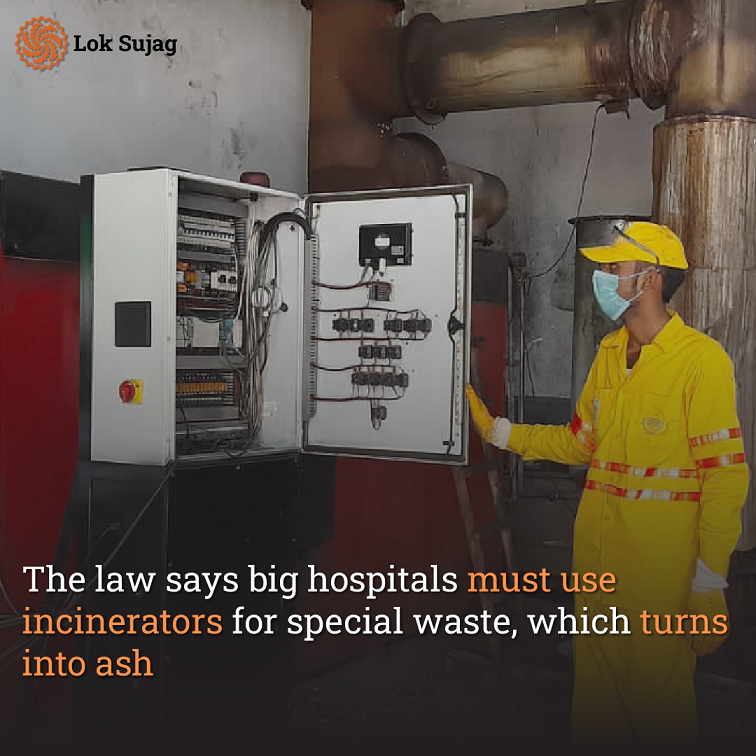 Ramzan Ali explains that the law says big hospitals have to set up machines called incinerators. These machines burn special waste until it becomes ash. If a hospital can't do this, they need to work with private companies. No matter how they do it, the agency asks for records to ensure they get rid of waste properly. Some hospitals, like Lady Reading Hospital and Hayatabad Medical Complex, have their own incinerators. Khyber Teaching Hospital has hired a company for this, paying Rs 15 lakh monthly. But many government and private hospitals don't follow the rules for throwing away medical waste.
Also Read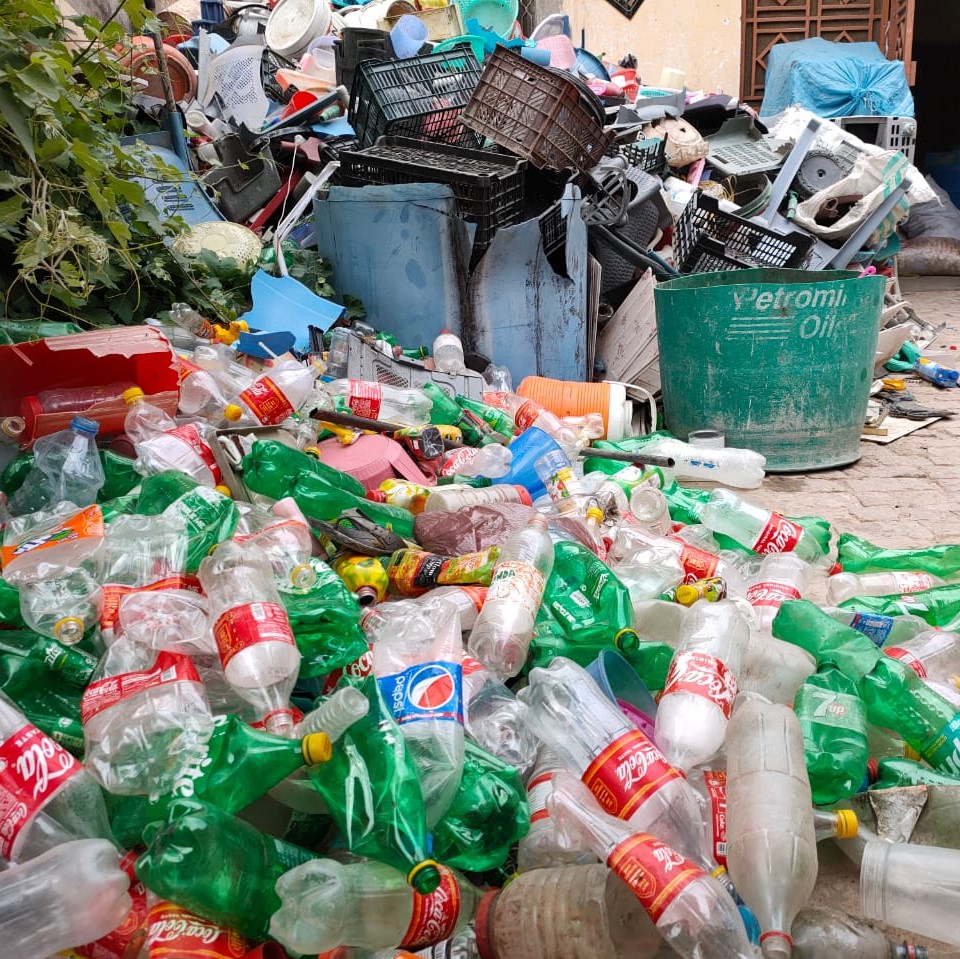 Unmasking the silent threat: Sale of medical waste in Narowal, spreading dangerous diseases to local communities
Dr Ayesha Maqbool, a medical expert, says they now teach doctors and nurses about waste management. It's essential. Instead of doing the right thing and throwing away waste safely, recycling it is risky. That's because you could get sick, like getting hepatitis C or AIDS, from getting hurt by needles with blood on them while collecting, moving, or sorting the waste.
Ramzan Ali's group watches over public and private hospitals across Khyber Pakhtunkhwa, especially in Peshawar. They also take action when people complain about problems. If a hospital breaks the rules, they might have to pay a fine of Rs 50,000 to 70 million. They could even be told to close down if they do terrible things.