Ghulam Rasool Bhutto and Zareena Bakhsh Bhutto, born in the same village, were raised in the Goth Lakpur area of Obarro. Their families and lineage are interconnected, coming from the Bhutto clan.
At 28, Ghulam Rasool and 22-year-old Zareena tied the knot in 2016. However, within forty days of their marriage, a case of Zareena's abduction was filed against Ghulam Rasool, leading to the couple's arrest by the police.
When they appeared in court, Zareena stated that she had willingly married Ghulam Rasool. The honourable judge issued orders for release, and subsequently, the police set them free. However, on February 15, 2017, relatives of the girl who had filed the case and local landlords (vaderas) called a Jirga.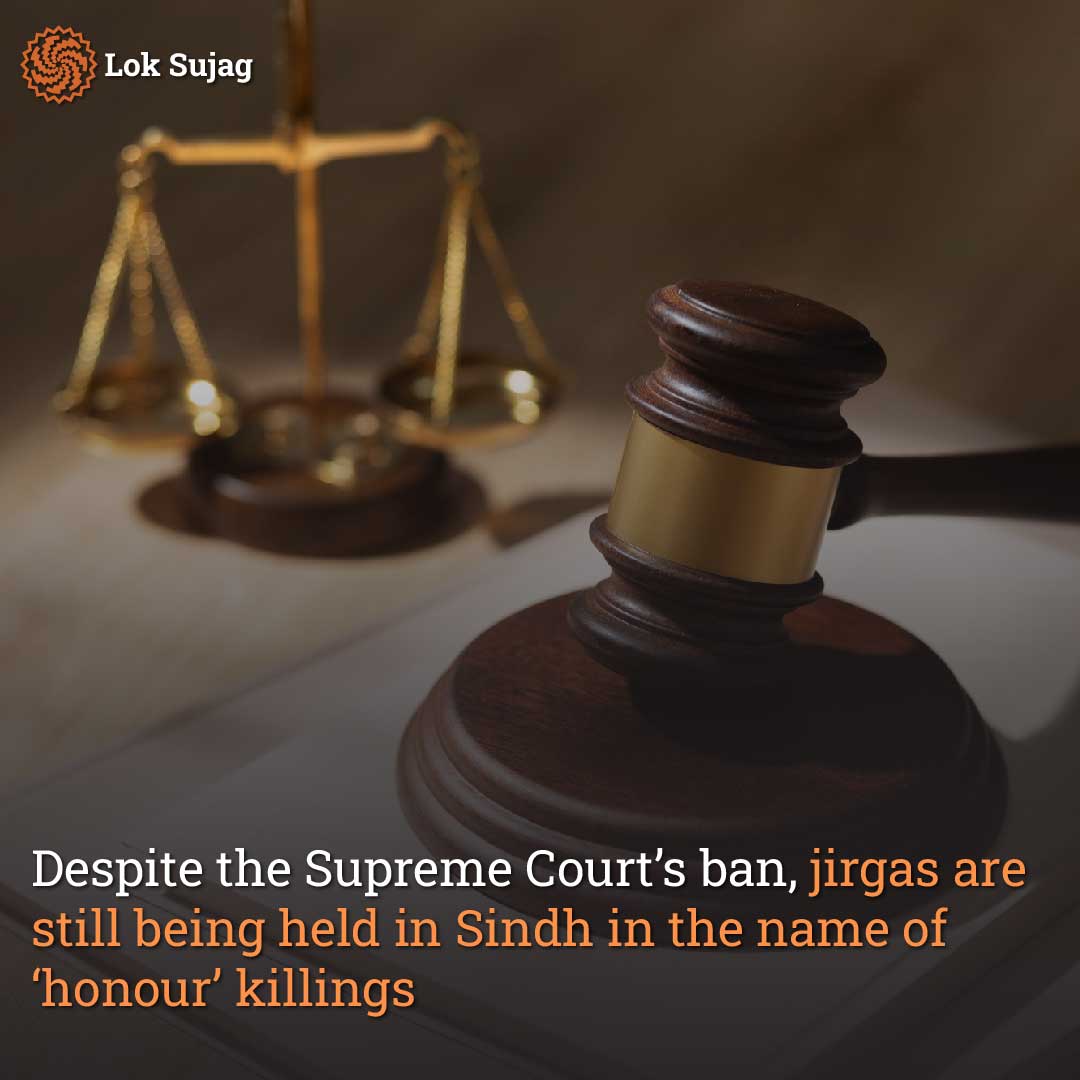 The jirga accused Ghulam Rasool and his wife of wrongdoing (Siyah Kari), imposing a penalty of five lakh rupees on him and pronounced the verdict of Vani for his orphaned niece, Fatima.
As Ghulam Rasool refused to accept the verdict, the landlords raided his house. His father, Bahawal Bhutto, and his mother were subjected to violence, and their house, shop, and land were confiscated.
Ghulam Rasool explains that when injustices were inflicted upon his family due to their love marriage, he decided to protest and set up a camp in front of the Press Club in Islamabad on March 18, 2018. Just one month ago, his elderly father went to the landlords to negotiate the return of their house, land, and shops. In response, the landlords pronounced the verdict of Vani for his 13-year-old niece, Asia.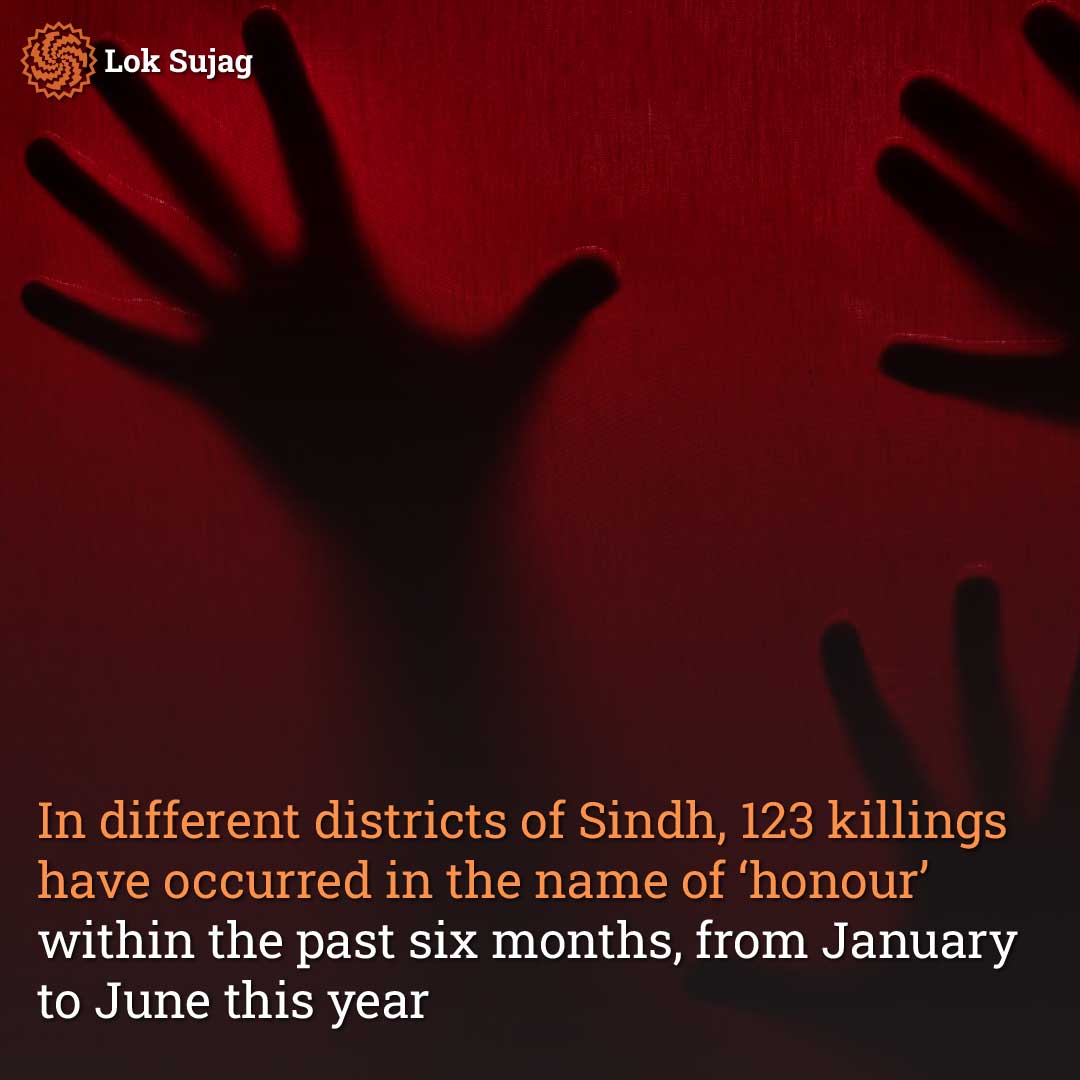 He mentions that he returned from Islamabad ten days ago and resides in the Kot Sabzal village of Rahim Yar Khan district. From there, he raised awareness about these injustices through a video message on social media.
When Ghulam Rasool's video went viral, Sindh's Caretaker Home Minister Haris Nawaz took notice of the jirga. He ordered immediate action by the police and directed them to submit a detailed report on the incident.
The Obarro police have registered a case and arrested the suspects, Nasir and Madad Ali Bhutto. According to the police statement, Ghulam Rasool and Zareena had a love marriage. After seven years, on August 8, 2023, Zareena Bhutto's father, Ilahi Bakhsh, joined forces with 14 of his relatives and four unknown individuals to hold a jirga.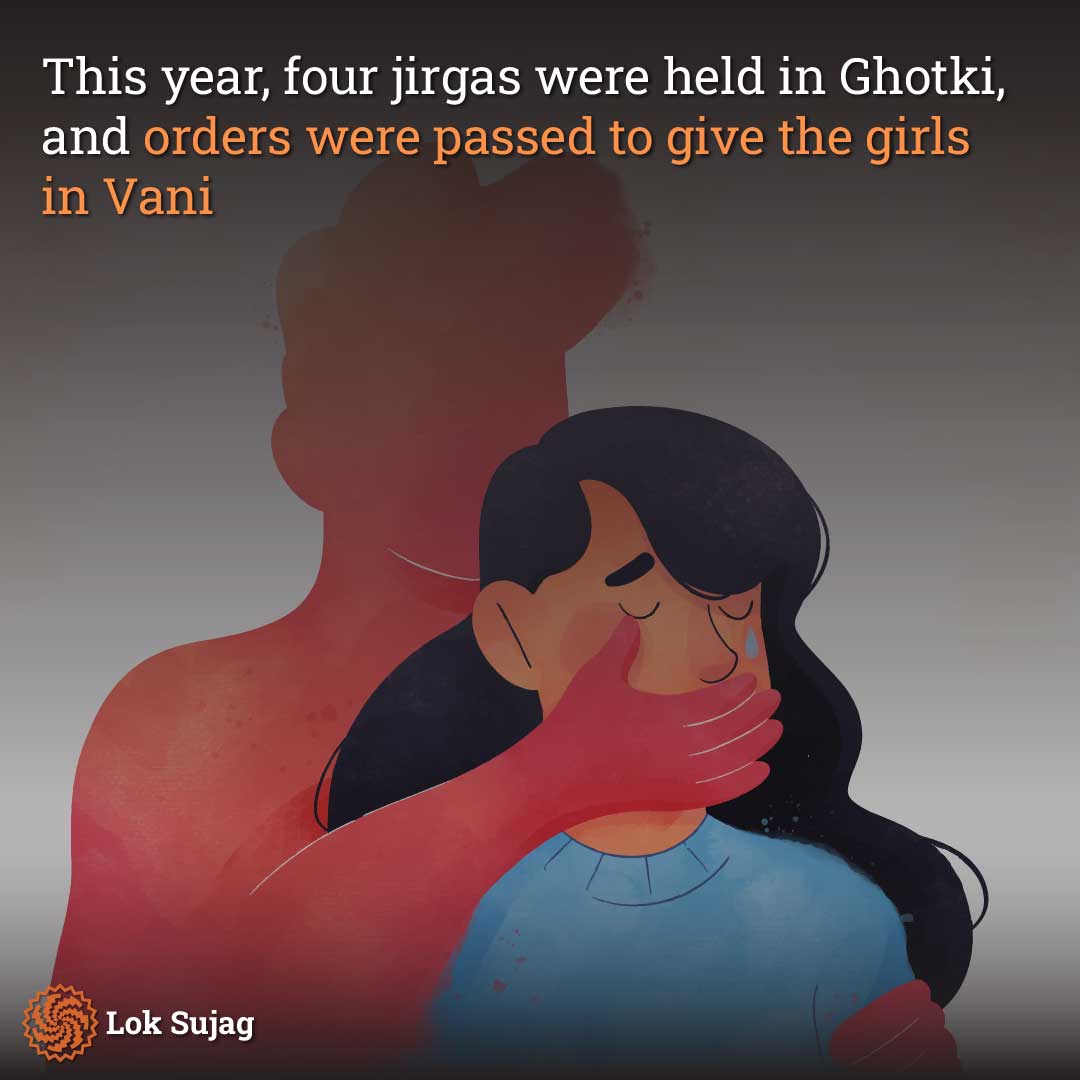 According to the police, the Jirga had imposed a fine of 1 million rupees on Ghulam Rasool Bhutto and had decided to give his 12-year-old niece Asia in Vani, leading to the arrest of two suspects in the government's complaint. The police say that the remaining absconding suspects will also be arrested soon.
Despite the Supreme Court's ban, self-styled Jirgas in Sindh continue to operate under the pretext of 'Siyah Kari' (Vani or Swara). Last year, in Ghotki, four Jirgas were held, and orders were issued to give away girls in Vani.
On June 13, 2023, a Jirga was convened within the jurisdiction of Daad Laghari Police Station. In this Jirga, the 'accused' was fined seven lakh rupees, and a 13-year-old girl, Fatima, was given in Vani. A case was registered against this in the government's complaint, and three accused are currently on bail.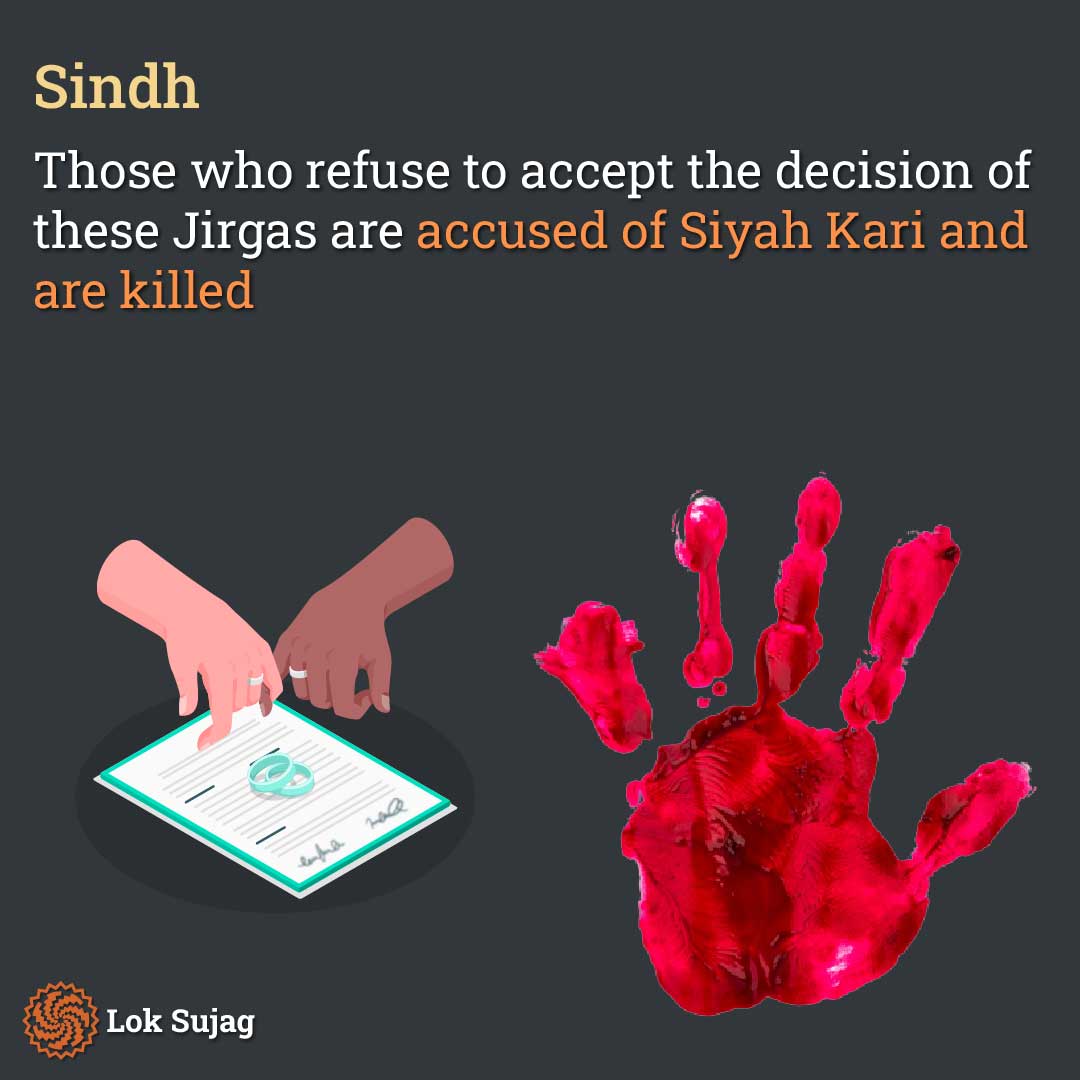 Similarly, on July 6, a Jirga was convened in Rawanti. In this Jirga, a girl named Dawooda Khush was given in Vani with a fine of 22 lakh rupees. On August 7, another Jirga was held in Obarro, where the decision to give 13-year-old Asia Bhutto in Vani was made.
On August 15, a Jirga was convened in Daad Laghari, and the decision to give Aruj Patafi in Vani was made. These four are among those in which cases were registered against the accused, while Jirgas were also taking place for which no reports could be obtained.
Those who refuse to accept the decision of these Jirgas are accused of Siyah Kari and are killed. In various districts of Sindh, from January to June of the current year, 123 murders were committed in the name of 'honour.'
Also Read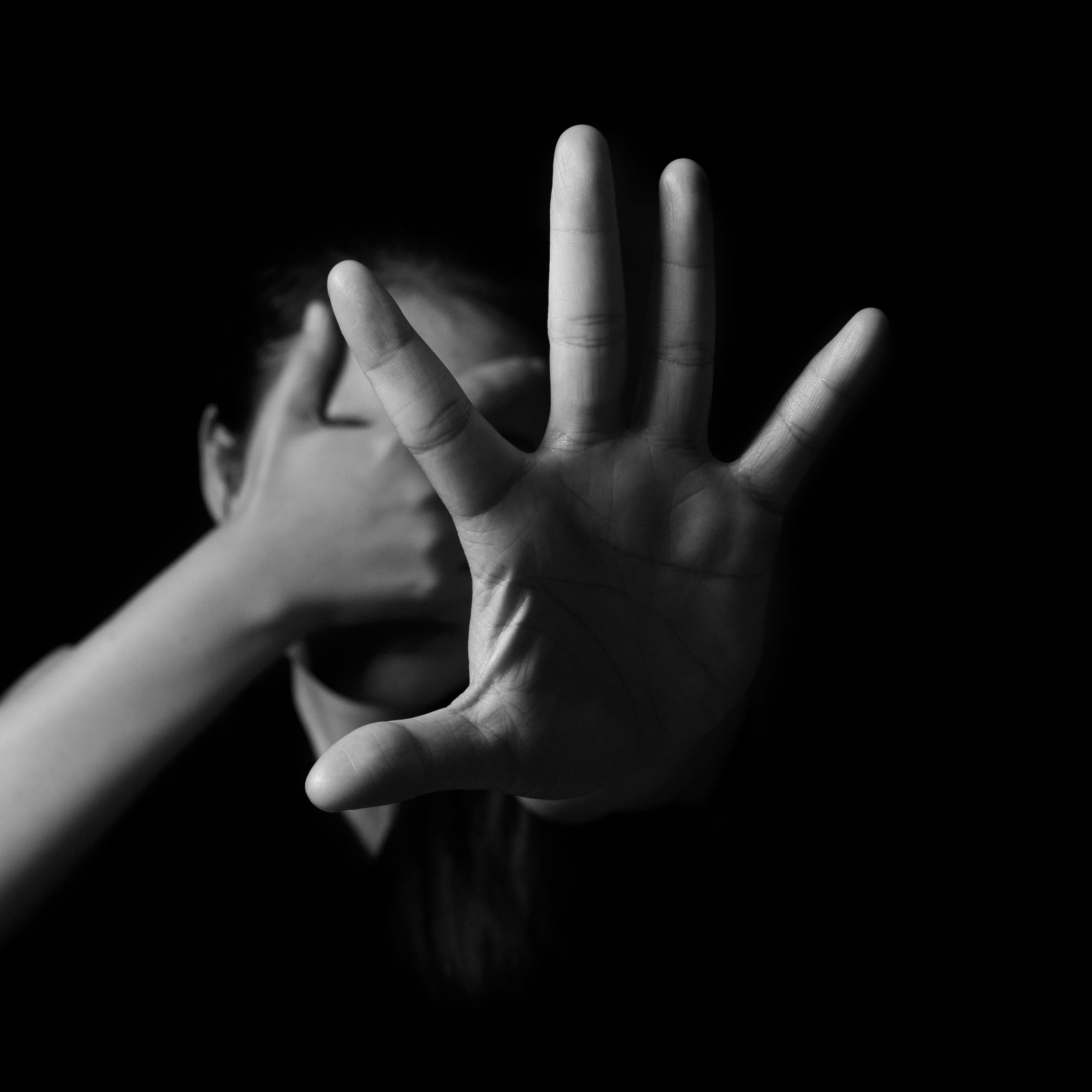 Cycle of silence: Increasing 'honour' killings in Pakistan despite legal reforms
Dr Ayesha Hasan Dharijo, the Chairperson of the Suhaii Organisation in Sindh, which works for women's rights, explains that women here are being slaughtered like livestock. She says 91 women and 32 men have been killed in the past six months.
She tells Lok Sujag that Jacobabad leads in these killings, where 12 women and seven men lost their lives due to allegations of 'Siyah Kari'. In Kashmore, 11 women and five men were killed, while in Shikarpur, ten women and two men were murdered.
Dr Ayesha says that in Ghotki, six women and one man lost their lives. In Sukkur, nine women and one man were brutally killed in the name of 'honour'. In Khairpur, four women and one man were killed, while in Larkana, four women and one man lost their lives. In other districts, 35 women and 14 men were victims of 'honour' killings.