Mehek Kumari is an Intermediate (pre-medical) student at Girls Degree College. She comes from Kasbo village in Nangarparkar Tehsil, Tharparkar and wants to become a doctor. She enrolled in this college to pursue this dream. The college, located approximately 130 kilometres (km) away from her village, is the only degree college for girls in the entire district.
She has recently completed her 11th standard exams.
Mehek encountered numerous challenges while preparing for her exams due to the absence of teachers for Biology and English in the college. As a result, she either struggles to comprehend certain topics on her own or doesn't understand them at all.
According to her, around 80 per cent of the female students in the college are pursuing pre-medical education. She says that the college appointed a Botany professor a few months ago, but there is still no dedicated teacher for Zoology. The Botany teacher takes time to teach them Zoology and assists the students in the computer lab.
"A strong grasp of English is crucial for studying at this level, but without English teachers, we struggle to understand many technical terms in our science subjects. The college lacks teachers for several other subjects. There is no other college for girls in the district, and our parents cannot afford to send us to colleges in Hyderabad or Karachi."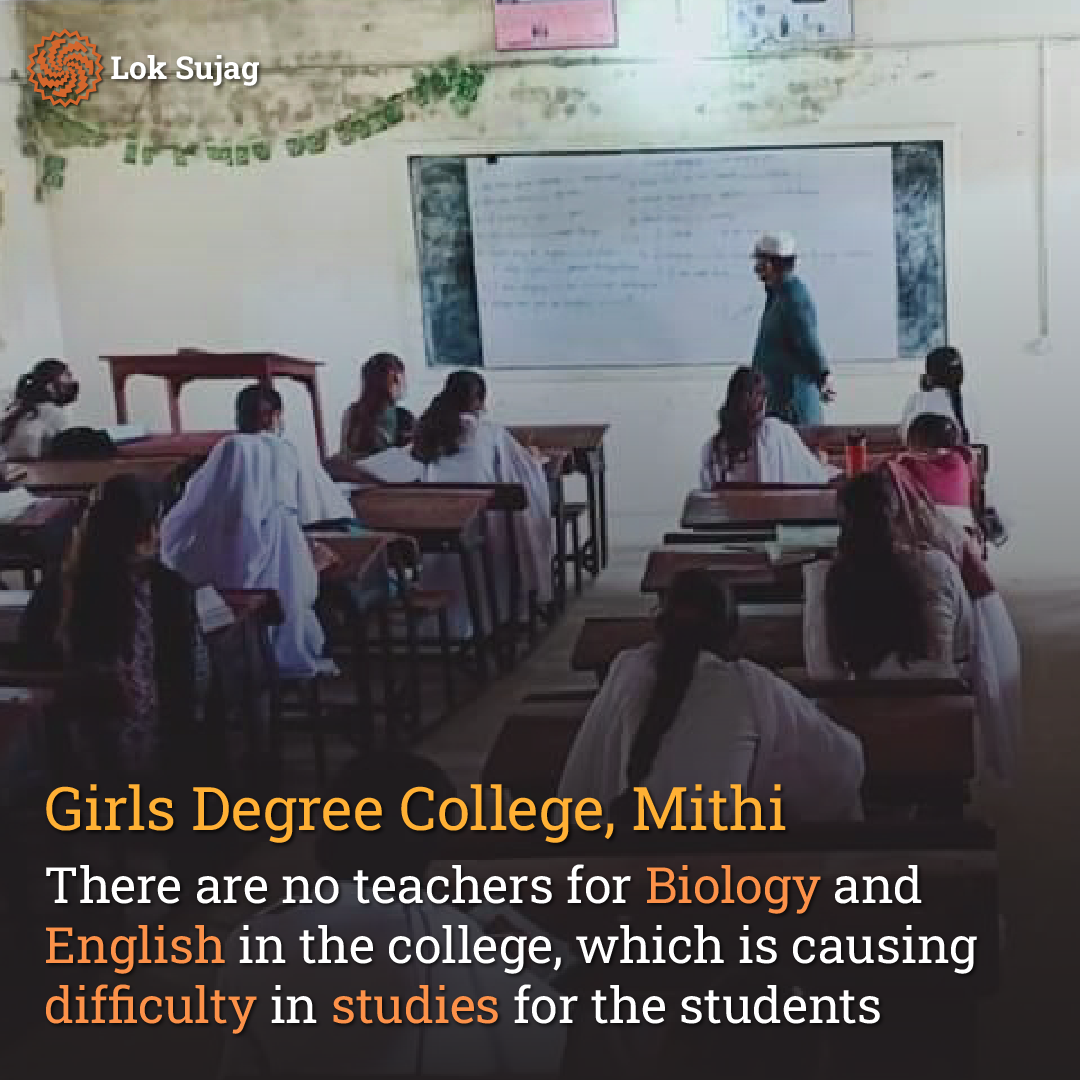 Seventeen-year-old Sahrish from Mithi is a graduate student at this college. Supporting Mehek's statement, she expresses that the absence of specialised teachers in the college has made it challenging for female students to study.
Particularly for medical students, it is not feasible to learn and comprehend everything on their own. Thus, the college must address the shortage of teaching staff.
Tharparkar district is comprised of seven tehsils: Mithi, Kaloi, Diplo, Islamkot, Nangarparkar, Chhachru, and Dahli. Mithi is the district headquarters, located approximately 150 km from Nangarparkar, 100 km from Chhachro, 170 km from Dahli, 45 km from Islamkot, 55 km from Kaloi, and 40 km from Diplo.
Students from all these areas who come to study at the girls' college in Mithi also encounter the issue of finding suitable accommodation.
Due to the closure of the college hostel, most girls have to stay with their family members. There are also no private girls' hostels in Mithi; therefore, those who do not have relatives have to live in rented houses, which incur heavy expenses.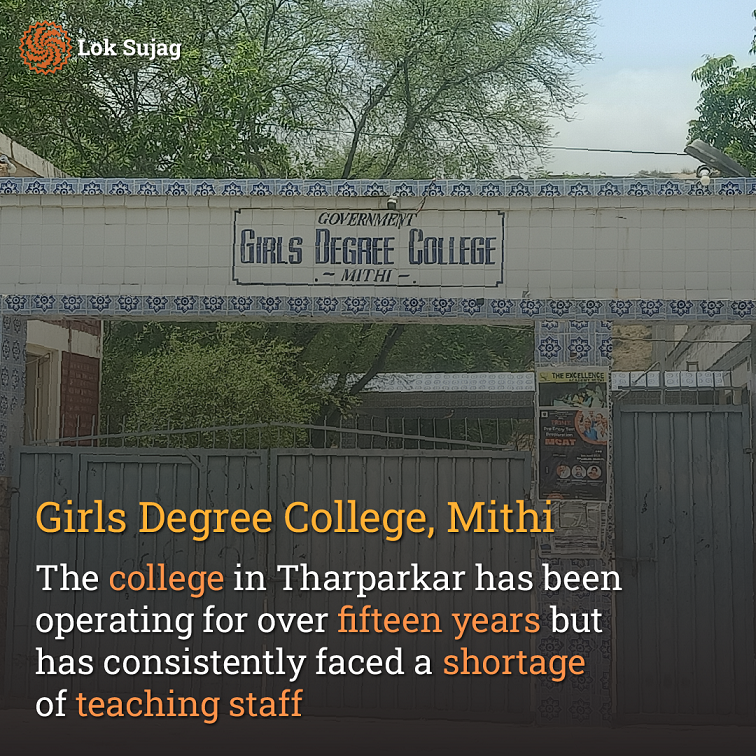 It has been over a decade and a half since the college was established in Tharparkar, but there has always been a shortage of teaching staff. There was a problem starting degree classes due to a lack of teachers in many subjects in this degree-level college.
The college Principal, Professor Radhumal Dhirani, acknowledges that there are 21 vacant teaching staff positions in various departments, including Physics, Zoology, English, Mathematics, Urdu, Islamiat, Sindhi, and Pakistan Studies.
He explains that as per the regulations, the college should have at least one teacher for each subject. However, in this college, the posts are not assigned based on subjects in the catalogue. Instead, the posts are allocated according to grades. Among the vacancies, there is one position for Grade 20.
Prof Radhumal mentions that over 300 girls in the college have successfully cleared their 11th grade and are now progressing to the Inter level. New admissions for the 11th standard have commenced, and approximately 350 to 400 new students are expected to enrol in the college. In total, the college accommodates around 700 female students.
He says that admissions are offered in the college for associate degrees in science and arts. However, due to the shortage of teachers, classes for these programs are not being held and only exams are being conducted. Currently, there are approximately 200 girls enrolled in these degree programs, and they study independently.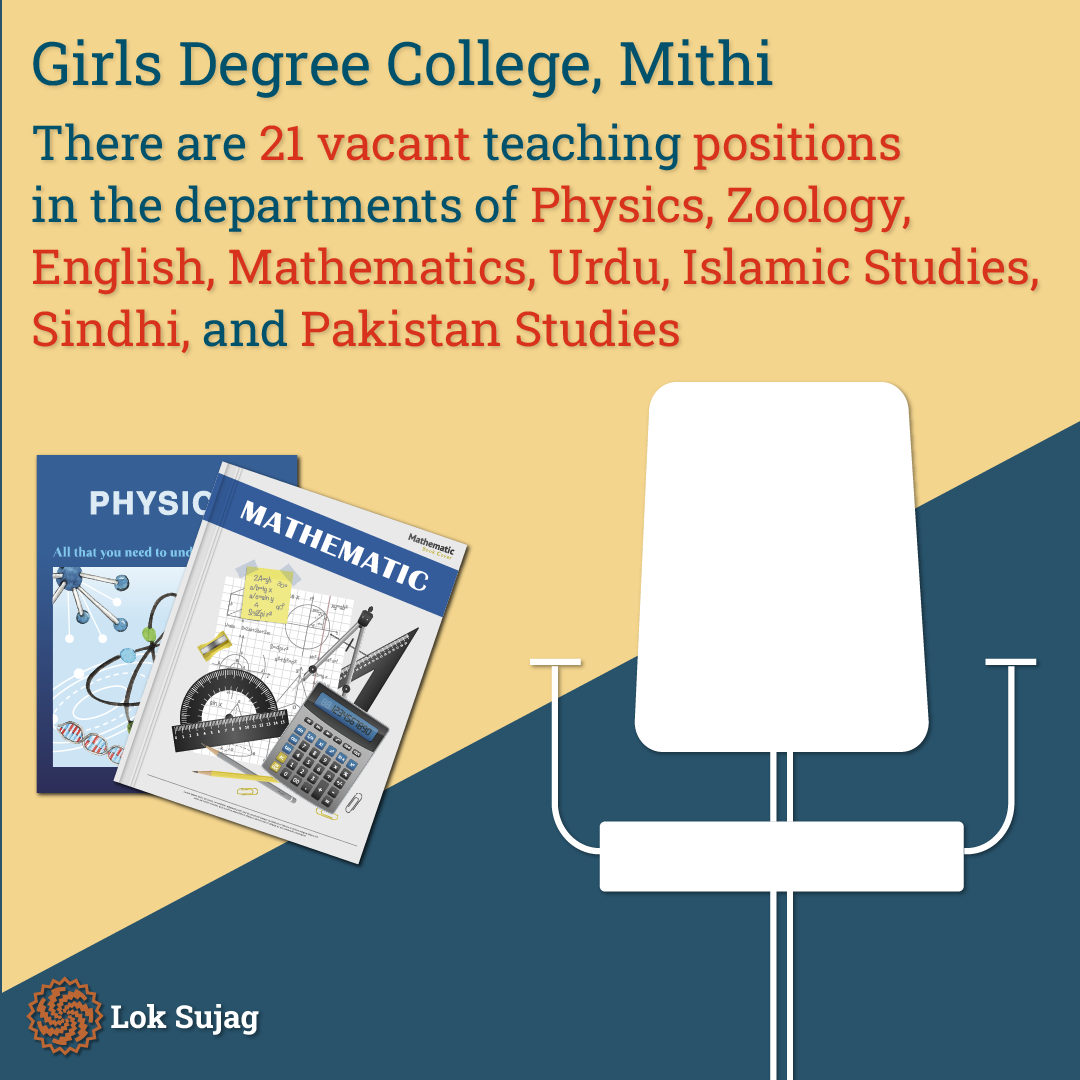 Prof Radhumal states that since there is only one college in Tharparkar, female students from the entire district typically choose to study here. The Education Department has received multiple written requests to address the shortage of teaching staff, but unfortunately, no progress has been made in this matter thus far.
Last year, the District Education Officer assigned four girls from his department to teach Physics, English, Zoology, and Urdu at the college. With their assistance, the students were able to complete their courses.
Similarly, a temporary lecturer was hired from the Boys' College.
"In Tharparkar – including at the five boys' colleges – there is a general lack of English teachers. However, there is hope as two girls from the district have passed the Public Service Commission examination for English lectureship. It is anticipated that one of them will be appointed as a principal of the girls' college."
He says that one cataloger manages the college library. Although there are twelve computers, there is no IT specialist available. As a result, students seek assistance from teachers in other departments to access and understand their subjects on computers.
Also Read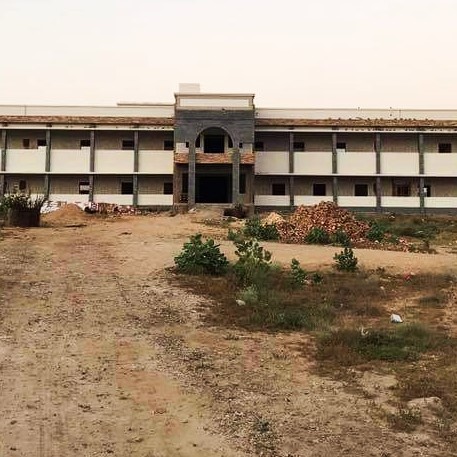 Tharparkar's children's dream: the journey and challenges of cadet college construction
Tharparkar social activist Mukesh Raja highlights the issue of girls' education in Tharparkar, emphasising the need for girls' colleges in every tehsil. He believes having girls' colleges in each tehsil will ensure female students can access quality education facilities near their homes.
"The current degree college, due to its shortage of teachers, has not been very beneficial for female students."
Professor Mir Chand Aude, the director of colleges in the special division, including Tharparkar Mirpur, acknowledges that students at Mithi Girls College are experiencing academic difficulties due to a shortage of new teachers. He explains that one of the reasons for this is that many young individuals from Tharparkar have successfully passed the Public Service Commission exam. Still, they are reluctant to work in Tharparkar.
Mir Chand Od has reached out to higher authorities to address the shortage of teachers. He believes the issue can be permanently resolved if educated individuals from the local area choose to work there.