Muhammad Khalas Khan has planted cotton on a four-acre plot, on which he has already spent over 450,000 rupees. Since the cotton-picking stage has now arrived, he fears that he might incur losses instead of profiting from this crop, which is a reasonable concern.
Khalas Khan, aged 35, resides in the village of Maslanwala, located ten kilometres east of Mianwali. He says the expenses incurred on his four-acre plot have amounted to 112,000 rupees. As the crop matures, these costs could increase to 140,000 rupees or even more.
A few days ago, he completed the first picking, which yielded only four maunds per acre, falling three maunds short of his expectations. In the next two pickings, he hopes to obtain at least 15 maunds of cotton per acre, bringing the total to 19 maunds. According to government data, the average per-acre yield in Mianwali over the past three years has also been 19 maunds.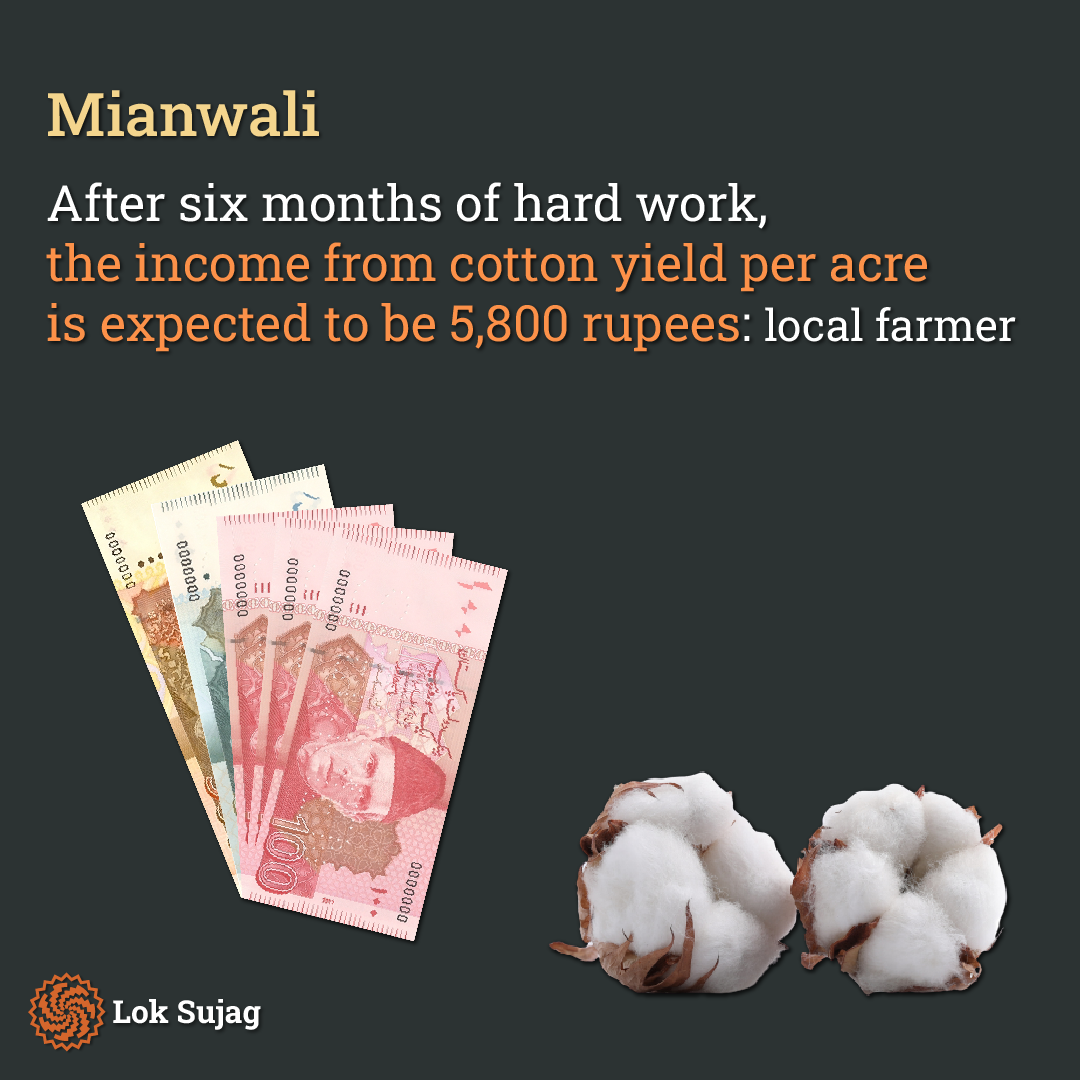 Khalas Khan argues that if the Government's fixed price of 8,500 rupees per maund is applied, the 19 maunds would amount to a request for 1,615,000 rupees. From this price, labour costs for picking the crop, calculated at 20 rupees per kilogram, would come to 152,000.
If weather conditions remain favourable and the crop remains disease-free, he will earn 5,800 rupees per acre, which he considers quite low for six months of hard work.
Khalas Khan mentions that he also cultivated cotton last year, which was sold for up to 8,000 rupees per maund. This time, the Government has fixed a minimum price of 8,500 rupees per maund, so he thought that farmers would benefit somewhat. That's why he decided to cultivate cotton again. Unfortunately, over the past five months, agricultural input prices have risen so significantly that even if the expenses get covered, it will be considered a fortunate outcome.
Khalas Khan is an area in Mianwali where farmers cannot access canal water but rely on tube wells powered by electricity or diesel to irrigate their crops.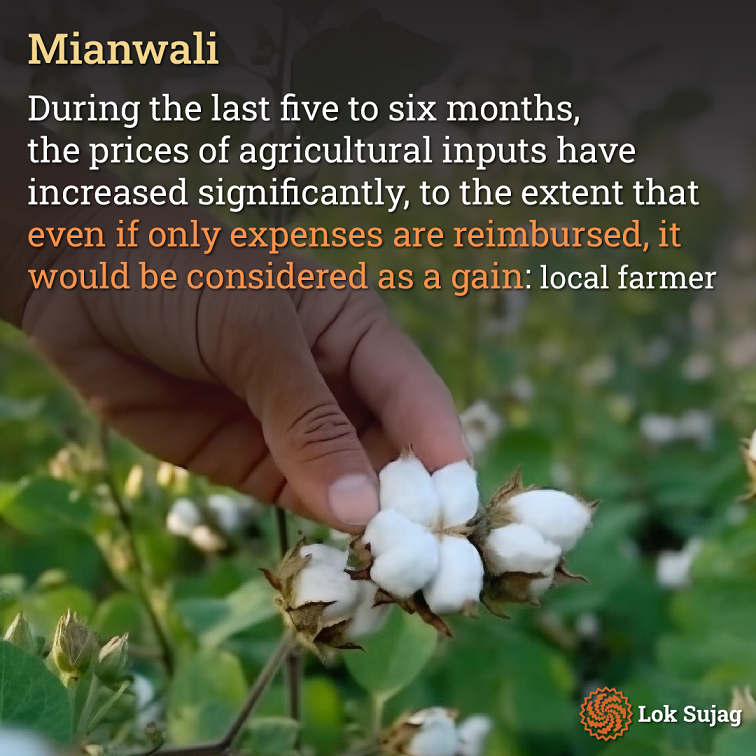 According to the provincial agriculture department, Mianwali district has a total cultivated area of 952,202 acres, but only 236,691 acres have access to canal water.
Khalas Khan explains that last year, the cost of one hour of tube well water was 2,200 rupees, which has now increased to 3,600 rupees, and in some areas, it's as high as 4,200 rupees.
According to the agriculture department, cotton crops in this area need water at least eight times for irrigation, but if there is continuous rainfall, this number decreases. Typically, this region requires water around six times for irrigation and cultivation of crops.
He explains that in their area and nearby villages, the groundwater has gone down to more than 500 feet, which requires the use of large electricity-consuming motors to extract water. This results in higher electricity bills.
Additionally, some agricultural tube wells are operated using tractors that run on diesel. Diesel prices have also doubled compared to last year.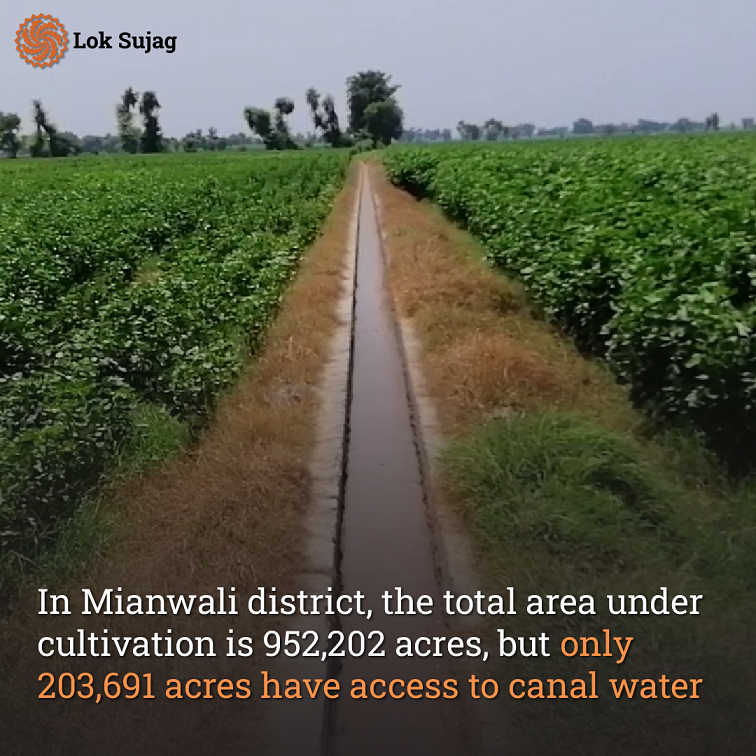 In this way, a farmer in this area is paying 3,600 rupees for one hour of tube well operation and only spends three hours to irrigate one acre once. This means the cost of one irrigation session is 10,800 rupees, and for eight sessions, it totals 64,800 rupees.
Similarly, DAP fertiliser has gone from 8,000 to 12,000 rupees, and urea fertiliser from 2,000 to 3,800 rupees per bag. The cost of tractor ploughing, which was 2,100 rupees, has now increased to 3,000 rupees due to the rise in diesel prices. Agricultural pesticides have also doubled in price.
Khalas Khan now regrets listening to government agencies and cultivating cotton. The Punjab government, to increase the area under cultivation, launched the "Cotton Growing, Economy Saving Campaign" this time, which promised minimum support prices of 8,500 rupees per maund for the crops, assured canal water supply, controlled fertiliser rates, and the provision of quality agricultural medicines to boost cotton cultivation. However, inspired by the promises, farmers like Khalas Khan in Mianwali and many other areas in Punjab have increased their cotton cultivation acreage compared to last year.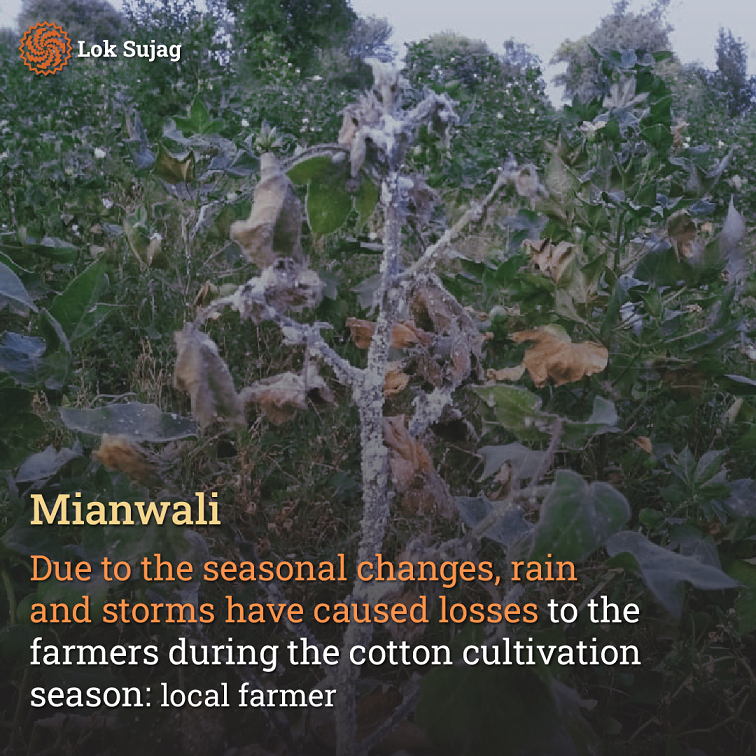 When we talk about cotton cultivation acreage in Mianwali, it was 143,000 acres in the previous year, 2022, while in the current year, it has increased to 154,490 acres.
This increase in cotton cultivation acreage has been observed in Punjab and throughout Pakistan.
According to a report released by the US Department of Agriculture's Foreign Agricultural Service on August 28, 2023, regarding the cotton situation in Pakistan, the estimated cotton cultivation acreage in the country is approximately 2.5 million hectares (6.175 million acres). This represents a 28 per cent increase compared to the previous year and the highest since 2017-18. The estimated production is 6.5 million bales, 67 per cent higher than the last year. The increase in cultivation acreage and production indicates the potential for higher cotton prices in Pakistan.
The report also warns that September is a critical month for cotton crops. In recent years, this month has seen below-average temperatures and increased humidity, favourable conditions for pests that are harmful to crops. Therefore, farmers need to remain vigilant during this month.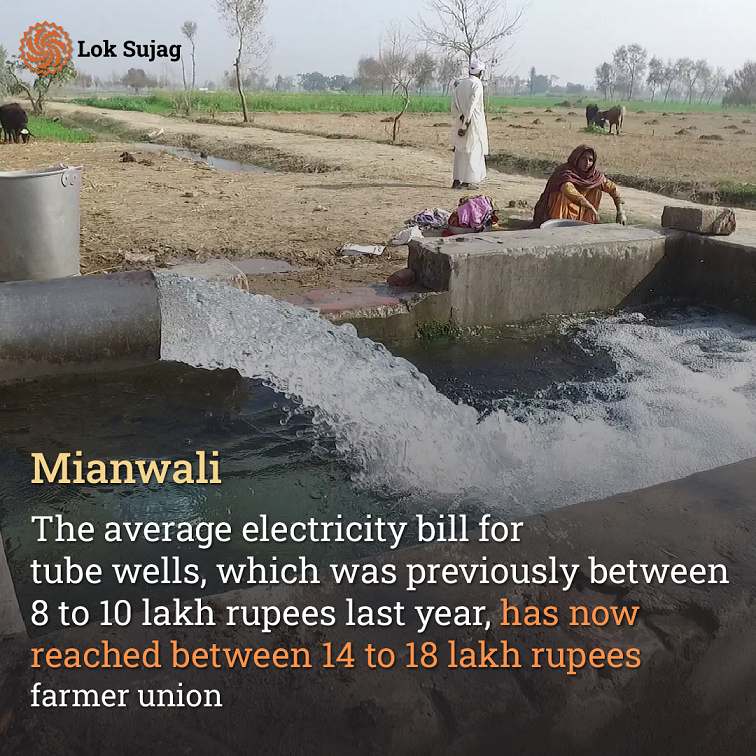 Mohammad Ayub Khan, another farmer from Khalas Khan's village, owns three acres of land and has cultivated cotton. He mentioned that rainfall and storms had affected farmers during cotton cultivation due to seasonal changes. Now that the crop is ready, attacks from mealybugs and thrips have caused damage, likely affecting the overall yield.
According to him, apart from increasing support prices, the Government's "Cotton Growing, Economy Saving Campaign'' did not fulfil all its promises to the farmers.
The increase in support prices is believed to be due to rising cotton prices in the international market and the strengthening of the US dollar. This has benefited Pakistani farmers because, this time, cotton is being sold for between 8,800 and 9,000 rupees per maund.
In the international market, as of September 21, 2022, the per maund price of cotton is around 22,000 rupees.
Also Read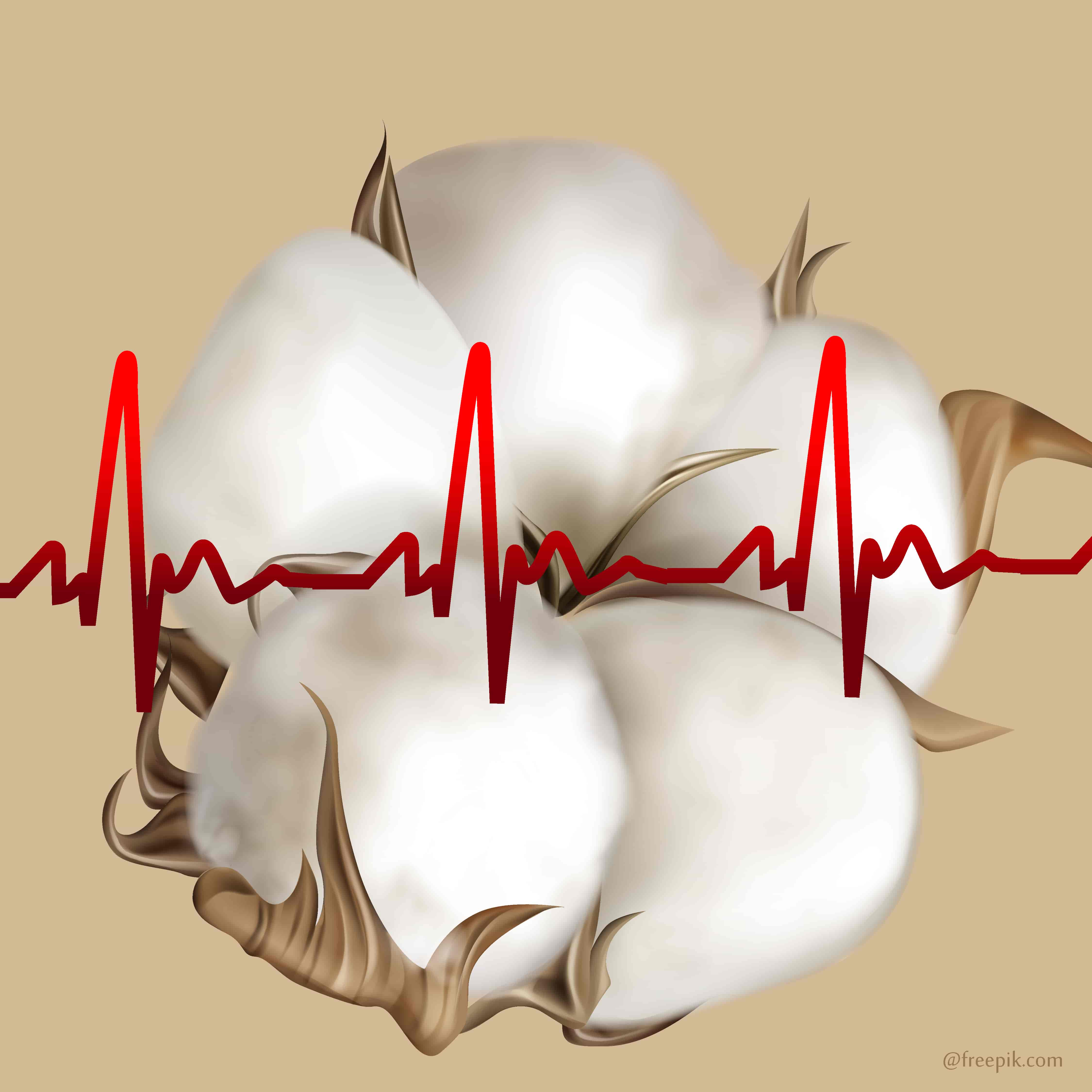 Pakistan's white gold: How the lack of government interest has led to a decline in cotton production
Abdul Qadir Khan, the district president of a non-governmental organisation called Kisan Ittehad (Farmers' Union) in Mianwali, states that the average electricity bill for tube wells in the area, including Mahaar Iriya (where Khalas Khan and Ayub reside), which was previously between 800,000 and 1,000,000 rupees last year, has now risen to between 1,400,000 and 1,800,000 rupees. In protest, their organisation staged a demonstration outside the DCO office in Mianwali on September 13.
He mentions that farmers are forced to sell their livestock to pay their electricity bills. He urges the Punjab government to reconsider the fixed rate for cotton and set a minimum rate of 13,000 to 14,000 rupees per maund so that farmers can also benefit.
When asked about the farmers' complaints, the Deputy Director of Agriculture (Extension) of Mianwali, Malik Muhammad Nawaz, responded that apart from the government-set prices, the Punjab government has also introduced cash incentives to boost the morale of cotton growers. At the provincial level, the farmer with the highest production will receive an award of 150,000 rupees. Similarly, the second prize is 120,000 rupees, and the third prize is 100,000 rupees. At the district level, similar incentives have been introduced, with the first prize being 80,000 rupees, the second being 60,000 rupees, and the third being 50,000 rupees.