Haq Nawaz is one of the farmers from the Hajipur area of Rajanpur. In early June, he had cultivated cotton on his 10-acre land, and the progress was promising. He diligently provided water and fertilizers to the cotton plants and continued to spray pesticides for up to 10 days after the appearance of pests. By August, his crop was lush and healthy. However, as September began and the weather changed, like many other farmers, his cotton field also fell victim to the onslaught of whiteflies, which started sucking the sap from the cotton leaves, intensifying the severity of the attack.
Within two weeks, he had consecutively sprayed four expensive pesticides to combat the whitefly infestation, but to no avail. The whitefly population in his fields was reduced temporarily, only to return in full force the next day from the surrounding fields.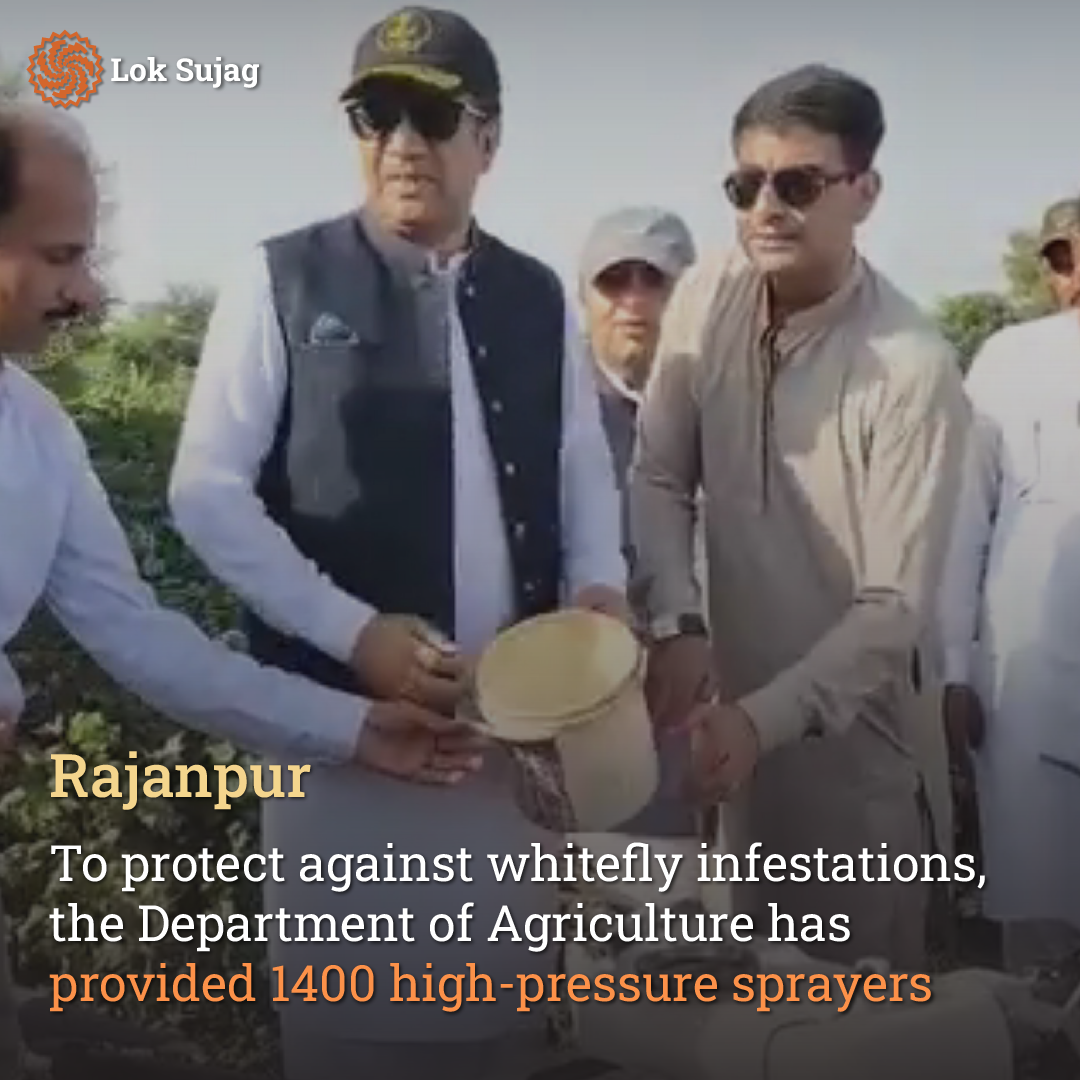 He mentions that the cost of spraying for whiteflies is approximately two thousand rupees per acre. While the accumulated expenses were disheartening, he remains hopeful.
On the morning of September 14, Haq Nawaz heard the loud noise of a helicopter approaching from his fields. Upon investigating, he found a helicopter spraying his fields as well as the agricultural fields in the vicinity. This action brought both surprise and joy to him. He met with some government officials who informed him that the Punjab government was conducting free spray operations to save the cotton crop from whitefly infestation.
The Information Department of Rajanpur has reported that, under the directive of the Punjab government, aerial spraying to control whitefly infestation is underway on cotton crops in the three tehsils of the district: Jampur, Rajanpur, and Rojhan. Commissioner Dera Ghazi Khan Naseer Mahmood Bashir stated, "In areas where whitefly infestation is severe, chemical sprays are being carried out using drones and helicopters."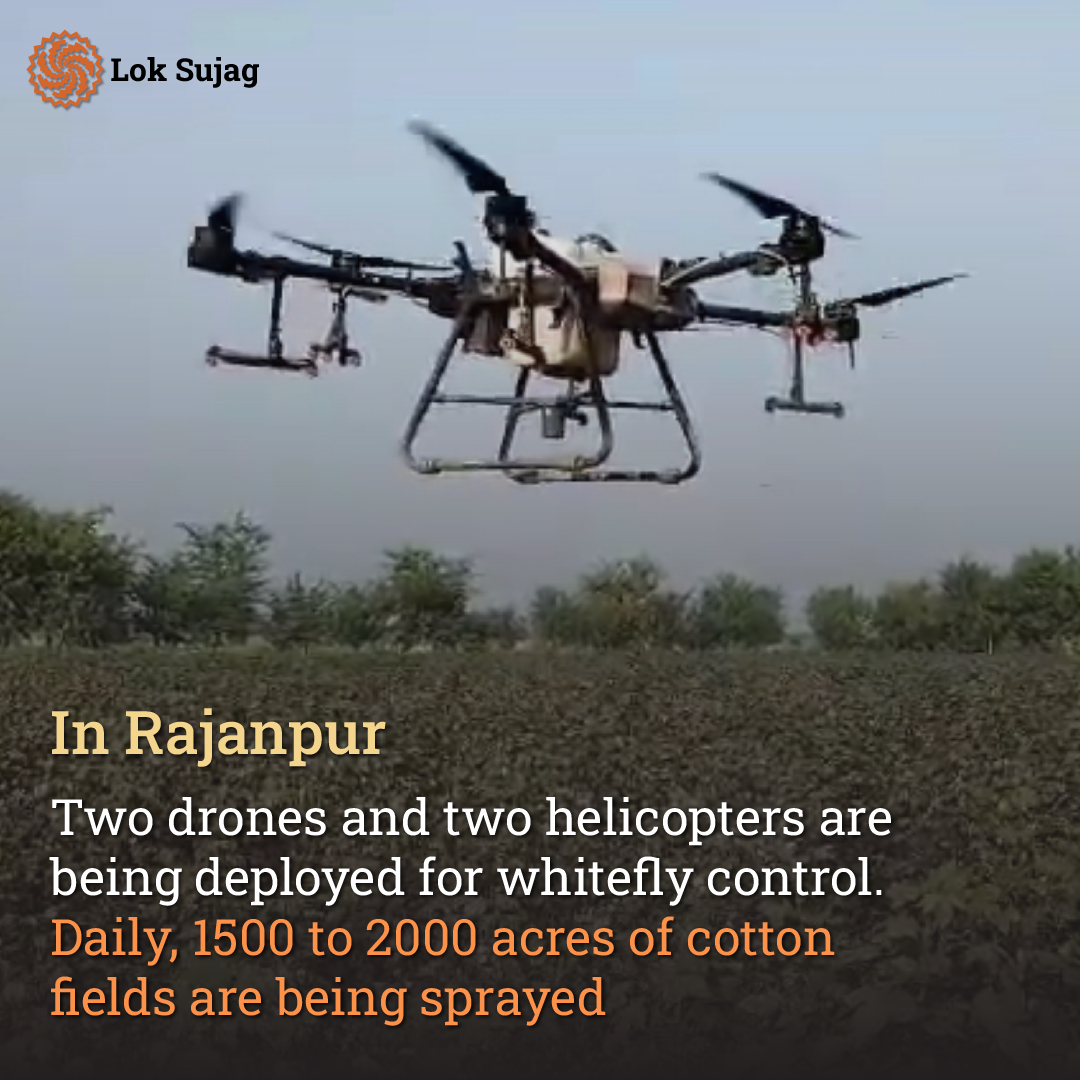 Deputy Director of Agriculture Information Punjab Naveed Asmat Kahlon explained that cotton cultivation in the Punjab province is currently at a critical stage. Proper care and attention at this stage will be instrumental in achieving the desired crop yield. Effective control measures against whitefly infestations and nutritional management of the crop are crucial. The Agriculture Department has provided 1400 high-pressure spray machines to achieve this goal.
Senior Agriculture Officer Zafrullah has disclosed that in Rajanpur, two drones and two helicopters are spraying to combat whitefly infestations. In this process, approximately 1500 to 2000 acres of cotton fields are treated daily with insecticides and pyriproxyfen. He stated that 369,864 acres of cotton had been cultivated throughout the district this year, with nearly 100,000 acres being early-sown cotton. The per-acre yield of early-sown cotton has been affected, with a decrease of 30% to 35% due to the whitefly attack.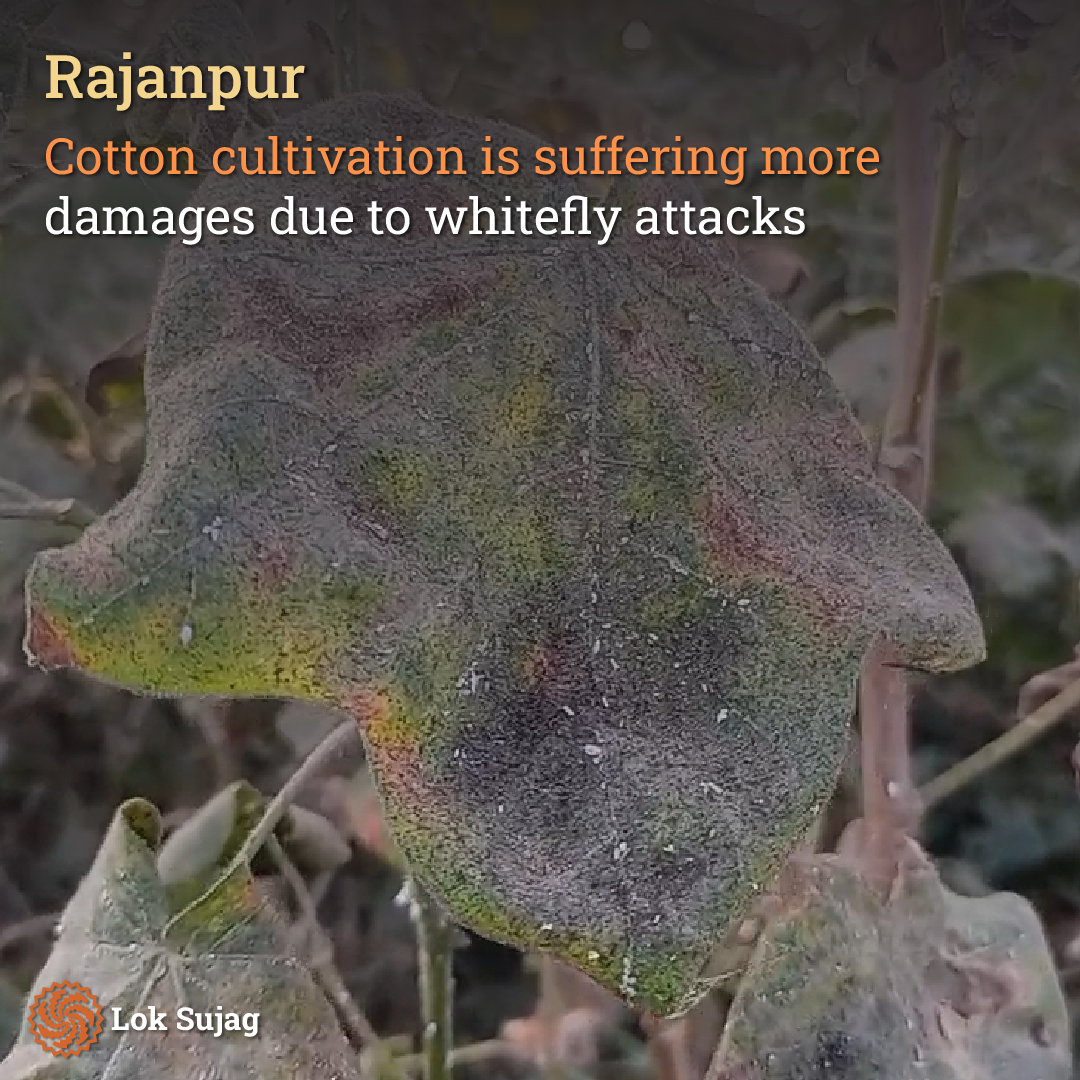 He further elaborated that so far, spraying for whitefly control has been carried out in more than 50 areas, including Haji Pur, Muhammad Pur, Dajal, Miran Pur, Kotla Deewan, Alia Abad, Rakh Fazil Pur, Mahre Wala, Sukhani Wala, Hazrat Wala, Gajr Wali, Syed Pur, Raqba Dad Kotla, Noor Muhammad, Asni Bet, and Mughal Umar Kot.
The Punjab government is taking a commendable step towards increasing cotton production by spraying against whiteflies using helicopters and drones.
Also Read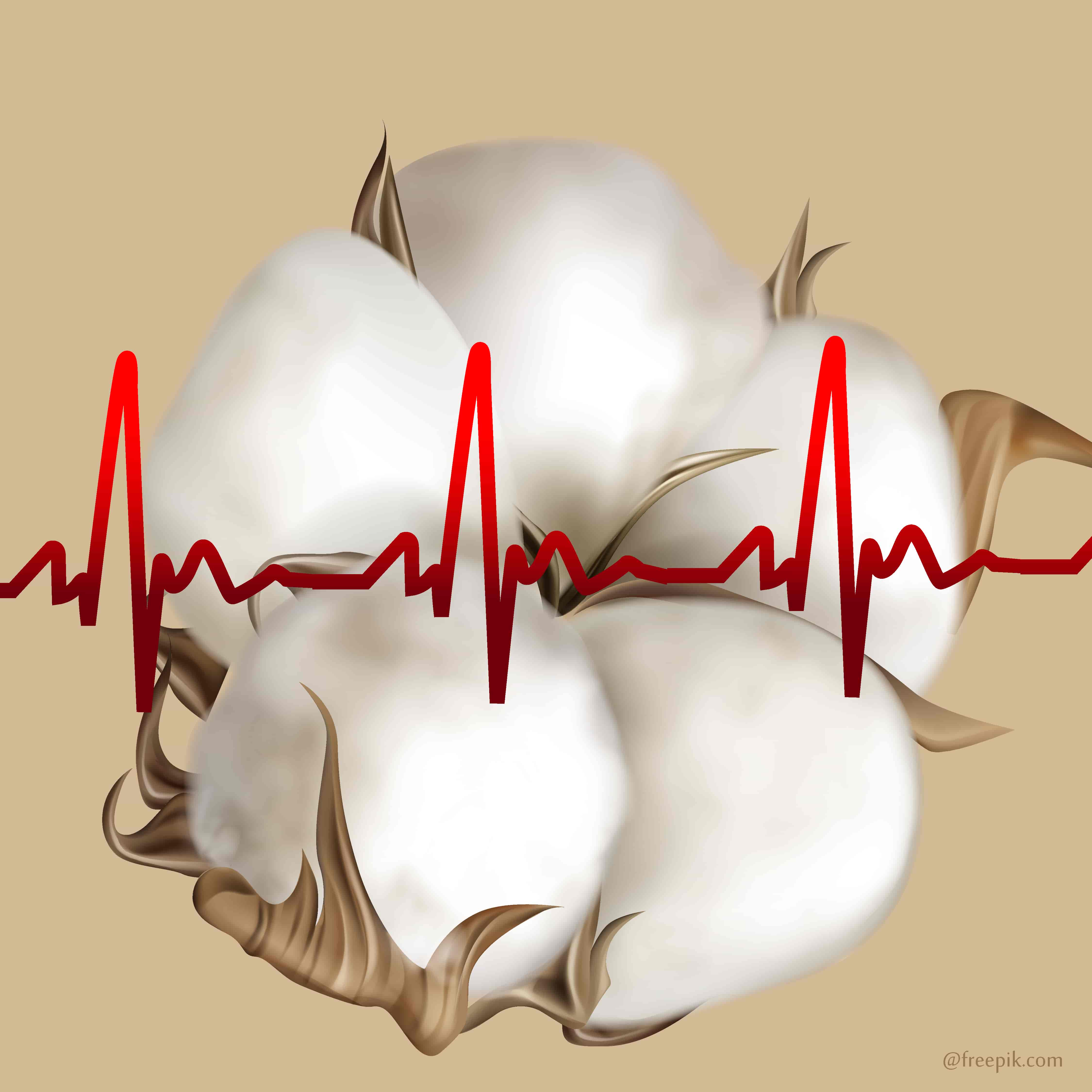 Pakistan's white gold: How the lack of government interest has led to a decline in cotton production
On the other hand, those whose crops have been devastated by whitefly attacks are resorting to extreme measures, such as setting their fields on fire as if digging a grave.
One such affected farmer is Nasrullah Gobol from the Nasrullah Gobol area, whose ten-acre cotton crop has been completely ruined by the whitefly infestation.
He says that due to the floods, their cotton crop was destroyed by floodwater last year. Afterwards, they invested the proceeds into cotton when the wheat crop did well. However, after August 20, whiteflies attacked their crop, and they used various sprays to combat them, incurring expenses of up to 100,000 rupees. Unfortunately, the cotton could not be saved. If the Punjab government had sprayed against whiteflies using drones and helicopters at the beginning of the whitefly attack, many farmers, including them, could have been saved from this loss.