In the Sindh province, the last town of Badin district, Gulab Laghari, was once famous for its agricultural produce, where lush green fields stretched for four hundred acres, used for cultivating various crops. However, now those lands lie barren because the rivers of this region have dried up.
Mola Bakhsh Laghari, a resident of Gulab Laghari and a farmer by profession, is facing water scarcity. Due to the water shortage, his 40-acre land, irrigated by the Miran Khori canal, has been unable to support successful cultivation for the past decade. Last year, he tried planting tomatoes and mustard with floodwater, but the income generated from these crops barely covered the debt.
He says that two weeks ago, in protest of the unavailability of water, he and his companions staged a demonstration in front of the Hyderabad office of the Rohri Canal. As a result, they were held in Cantt police station for five hours, only to be released after the protests of their fellow demonstrators. He states that whenever they protest this situation, the police threaten to file false charges.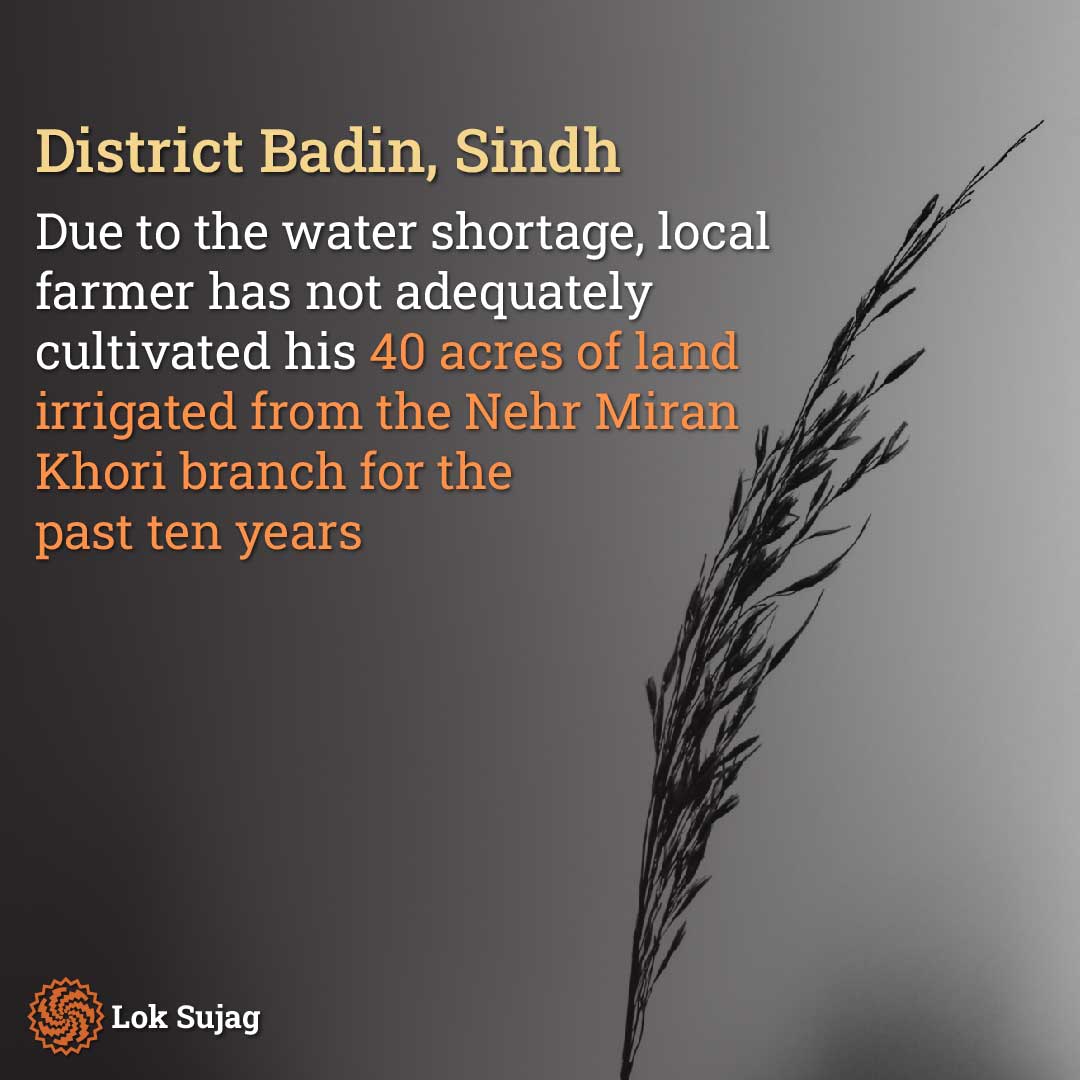 Abdul Ghaffar Laghari from Gulab Laghari is a reporter for the newspaper Ibrat. In his 25-year career, he has consistently reported on water-related issues. He says that the population of Mank Laghari, Gulam Shah, and Haji Allah Dino Sarival exceeds 50,000, where farmers are victims of a shortage of canal water.
Kashtkaar (farmer) Maqbool Ahmed from Gulab Laghari has been consistently protesting for a year now regarding the water issue. He tells Lok Sujag that he used to receive water from the Nasir Wah and Sarfaraz Canals of the Rohri Canal, and he is a cultivator at the tail ends of these canals.
He alleges that powerful landowners from Tando Allahyar and other cities have taken control of water from his share and have left the lands at the tail end barren.
"We have stopped cultivating wheat, cotton, rice, and sugarcane. Previously, water used to come mostly through natural flow. Sometimes, it was even stopped, but it was enough for our needs," says Maqbool.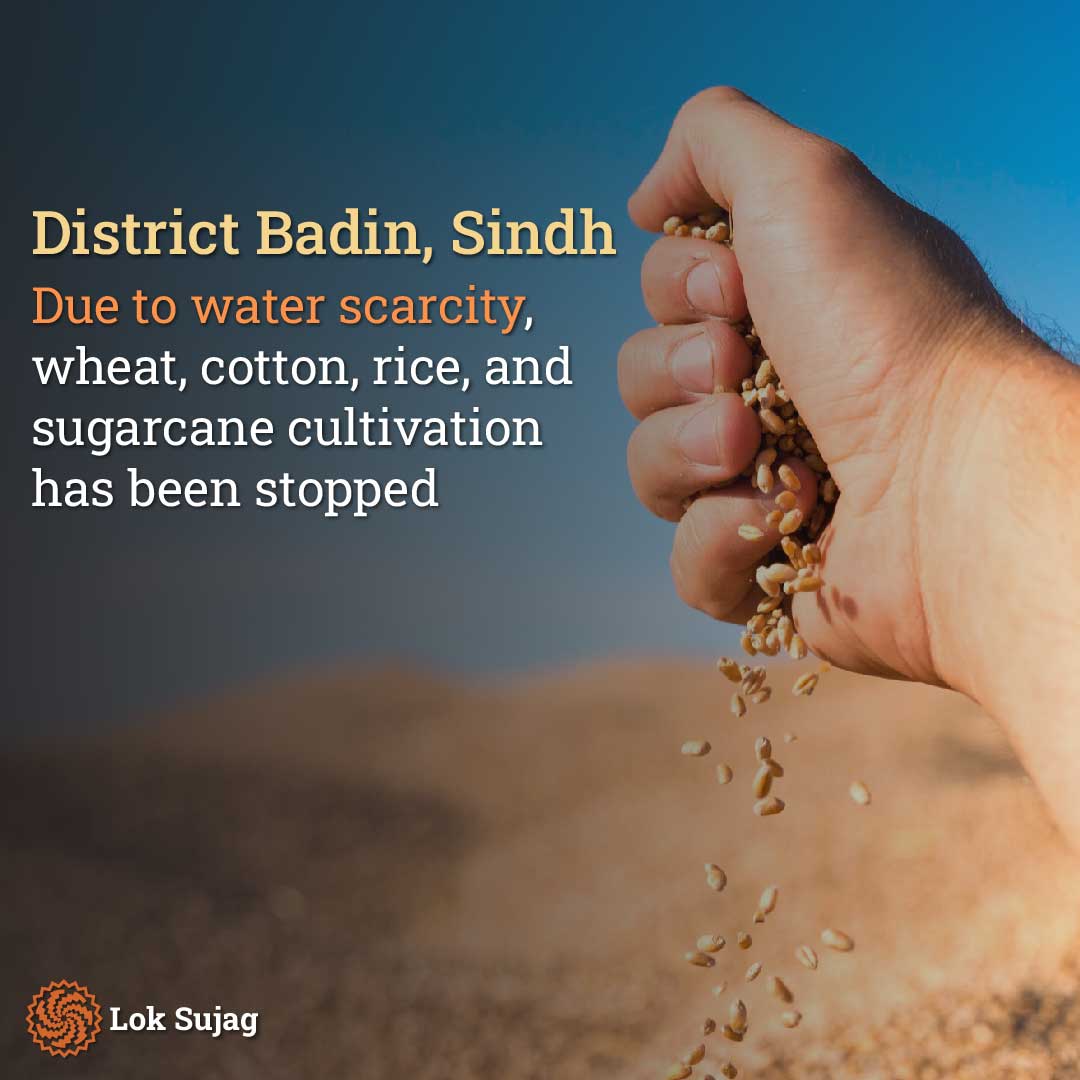 He also says that near Gulab Laghari, there are more than 100 small and large villages where agriculture and even drinking water are scarce. The underground water has turned brackish, and people must transport it over several kilometres.
There is no water in the Murad Wah canal, which has rendered approximately 40 thousand acres of land at the tail end barren.
"The water from the Zainur branch of the Rohri Canal is being stolen and used for banana cultivation, resulting in the neglect of five thousand acres of agricultural land in five villages. Banana cultivation is also taking place with water from the Sarfaraz Canal. From the Nehr Miran Khori, water has been diverted from 11 thousand acres to irrigate the banana crop on four thousand acres. The water from the Chakar branch of the Nasir Wah canal has also been cut off."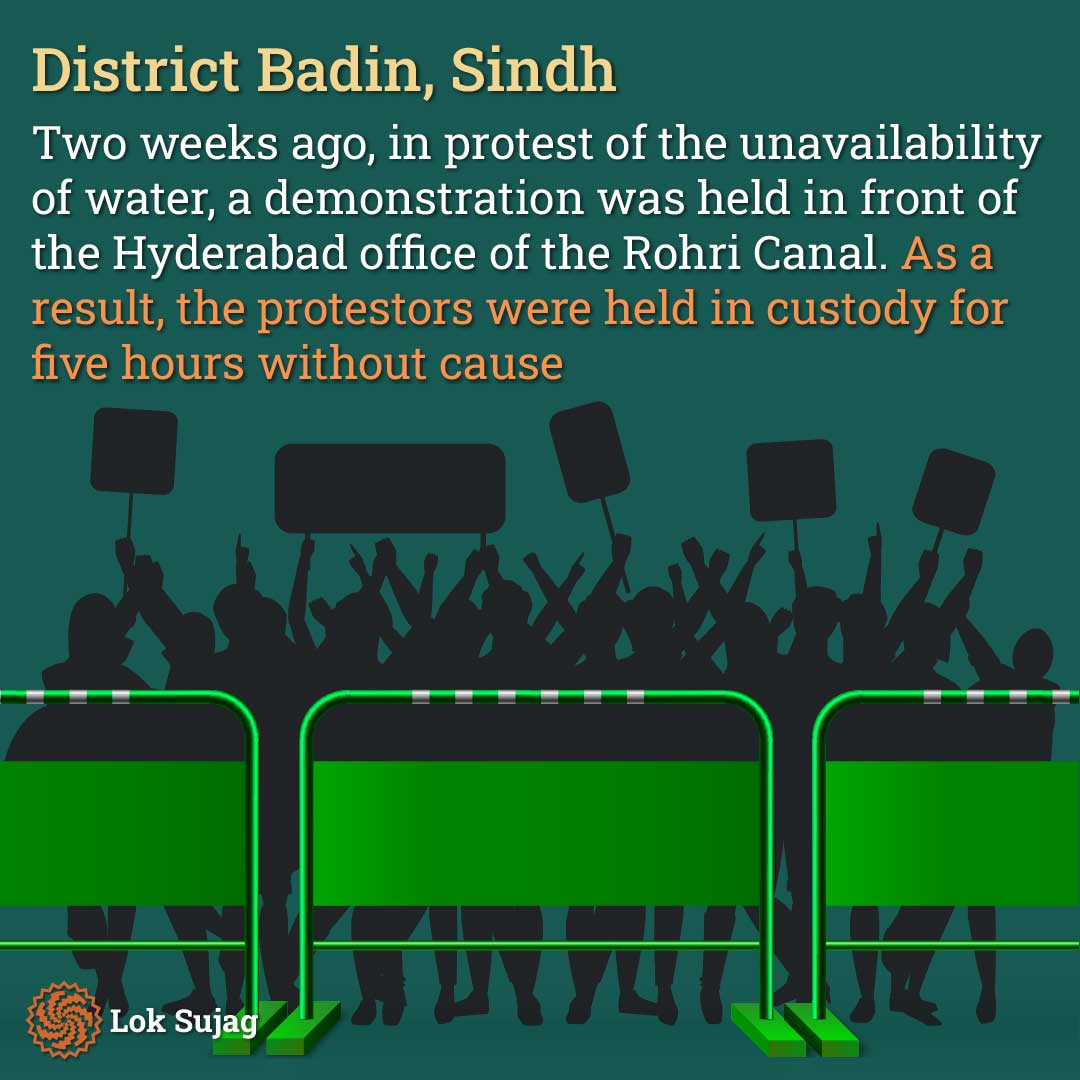 Maqbool says that the main reason for water not reaching the tail ends is banana cultivation, which requires a significant amount of water. Therefore, influential farmers whose lands are located at the canals' beginning steal water from their allocated shares. He says he cannot cultivate wheat due to the need to fulfil the dietary requirements.
He says that due to excessive water usage, restrictions were imposed on rice cultivation, but banana cultivation continues. It requires more water than rice. People can survive without bananas, but they cannot survive without wheat.
"In district Badin, wheat used to be cultivated on 80 per cent of the land but has now decreased to 20 per cent. This has forced people to buy expensive flour."
Also Read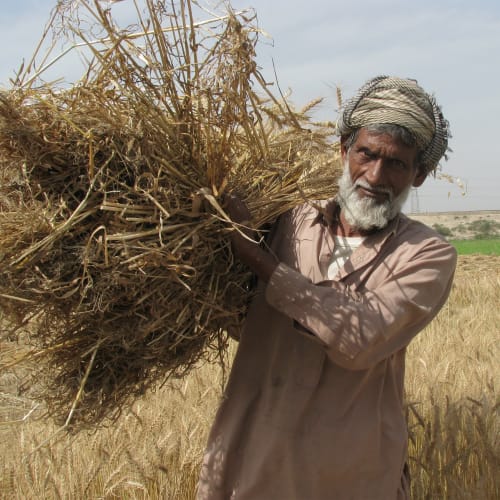 Manipulating the wheat market: 'Private traders are buying the crop for holding and smuggling'.
According to the provincial agriculture department, from 2021 to 2022, banana was cultivated on 31,963 hectares of land in Sindh. The district Thatta has the highest number of banana orchards on 8,271 hectares. In Khairpur, it's cultivated on 5,550 hectares, in Noshero Feroze on 4,375 hectares, and in Tando Allahyar district on 1,106 hectares.
According to Maqbool, in Tando Allahyar, banana cultivation occurs in an area larger than the hectares the Sindh Agriculture Department reported.
In Badin, there has been a prolonged water shortage at the tail end of the Rohri Canal, including in Malkani Sharif. Local farmer Tariq Mahmood mentioned that influential landowners divert water for their own use, causing a complete lack of water in the neighbouring areas of Jarksan and Sangi Farho for the past ten years. Despite continuous protests by the farmers, the issue remains unresolved.