Muhammad Shafiq, a 35-year-old resident of Mohalla Farooq Ganj in Narowal, earns his livelihood as a barber. Due to financial constraints, he missed out on educational opportunities. Sent to relatives in Karachi at 17, he learned the barber trade and returned to Narowal after eleven years to open his own shop. Meanwhile, he also got married. However, his financial situation worsened as inflation storms hit in recent years.
During this period, he learned about the possibility of obtaining a job in South Korea through the Korean visa lottery. Eager to change his circumstances, he completed the necessary forms and paid the processing fee for the Korean Visa Lottery, obtaining a passport in the process. He also enrolled in a language academy to learn Korean. Unfortunately, he failed the language test, resulting in the waste of his hard-earned money and efforts.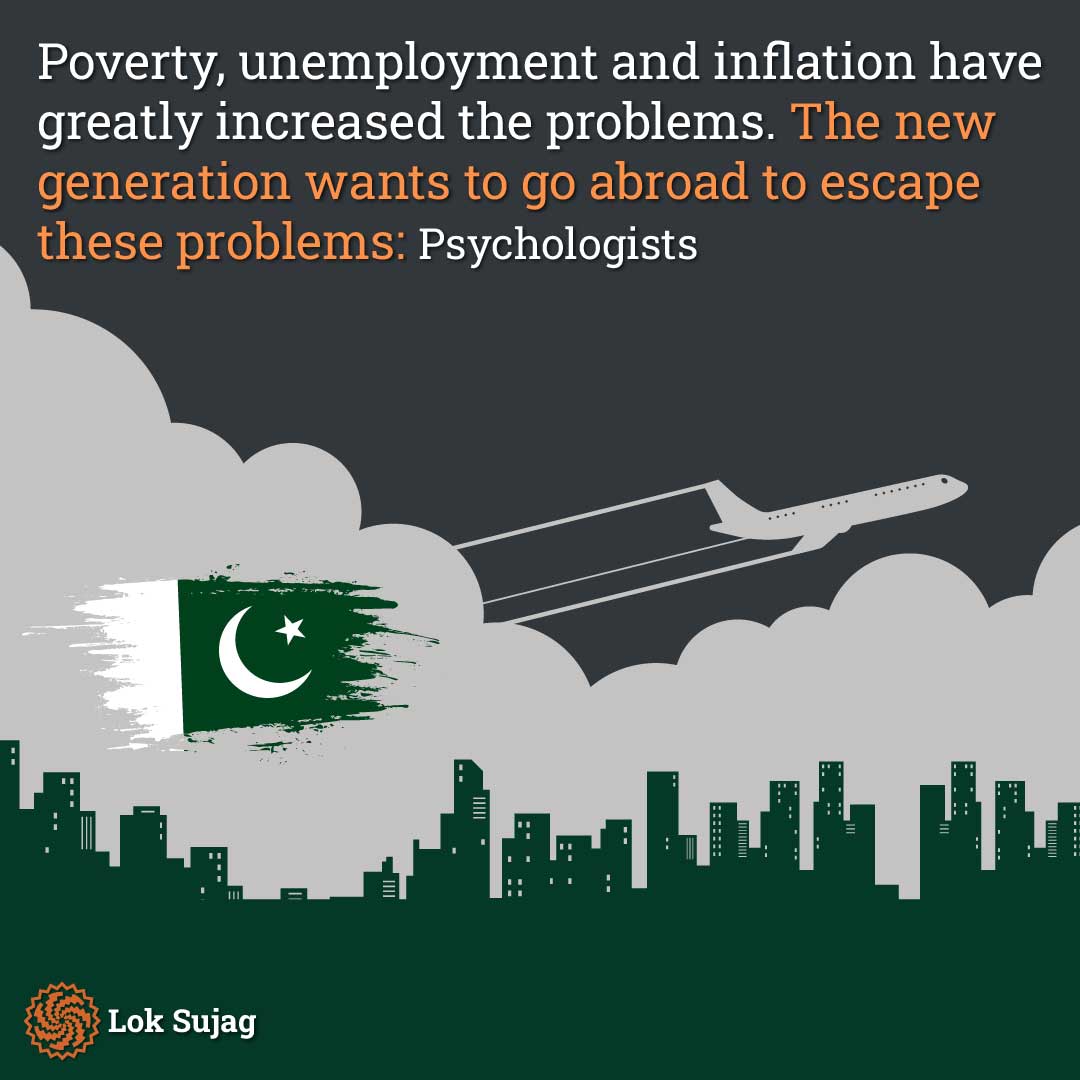 Muhammad Shafiq says that his wife was about to give birth a few days ago. Unfortunately, due to the lack of funds for maternity expenses, they delayed seeking medical attention, resulting in the tragic loss of the unborn child.
Ibrahim, a 27-year-old resident of Badumalhi on the outskirts of Narowal, holds a degree in civil engineering. He shares that he spent one million rupees participating in the American and Korean visa lotteries.
Despite enrolling in language academies and attending training workshops twice, he faced repeated failures. Presently, he has applied for the Canadian lottery.
Ibrahim shares that while his family is growing frustrated with his endeavours, he remains committed to securing a better future. Lacking the funds for the Canadian lottery, he was compelled to sell a buffalo for 310,000 rupees to cover the costs.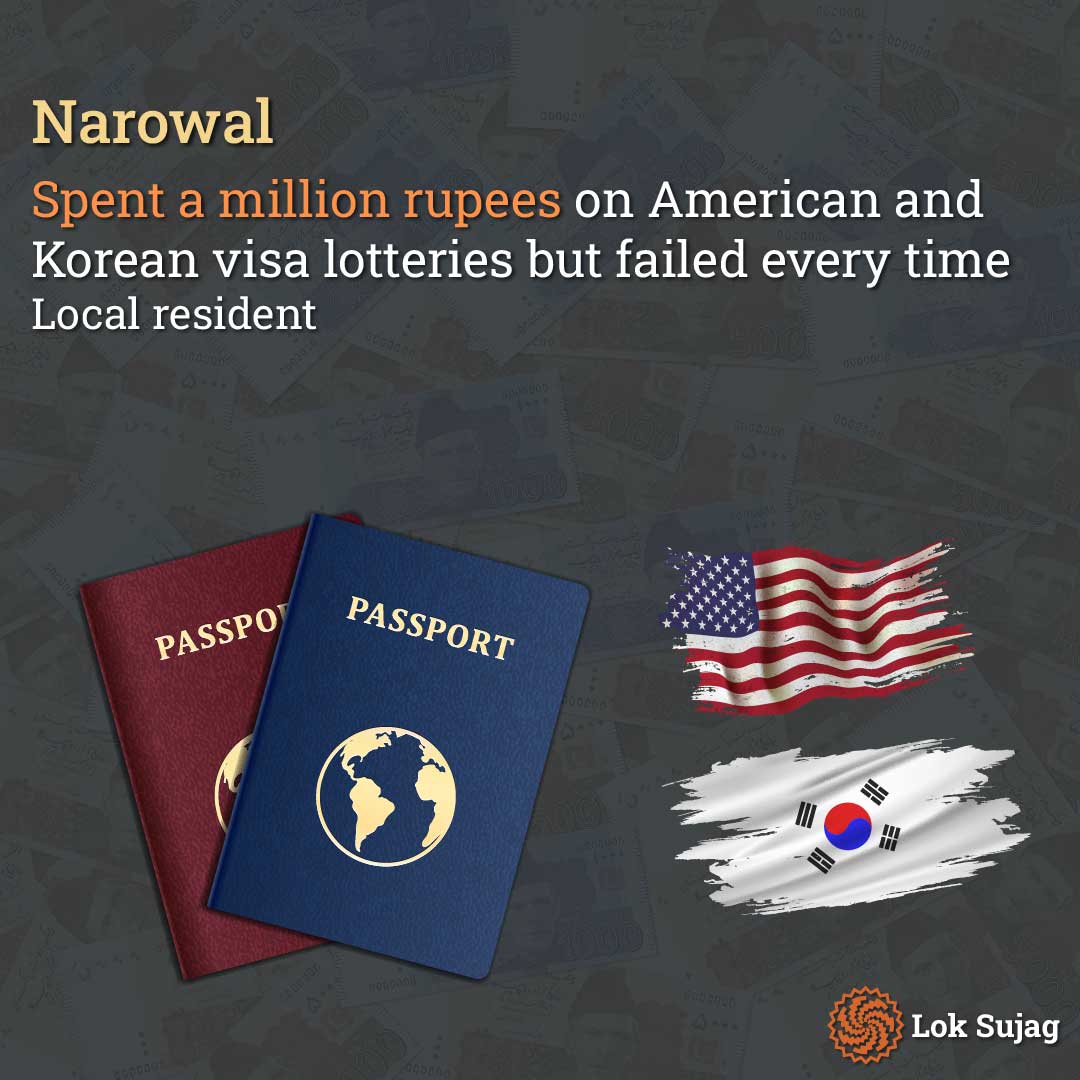 Mohammad Waris, aged 31 and a resident of Kanjur, a suburb of Narowal, also aimed to study Korean through a language course but did not pass the language test.
He reveals that numerous language academies, often operating in small rooms or shops, offer Korean and other language courses in the city. Many of these establishments are exploiting unemployed youth without proper regulation or government oversight.
According to Mohammad Aslam Gujjar, owner of Bright Language Academy in Narowal, the district houses over 400 language academies. However, only about 25 of them are sizable and reputable institutions where hundreds of students are learning various languages.
He clarifies that these academies do not facilitate foreign travel but rather provide language courses for a separate fee. Course fees range from 50,000 to 300,000 rupees.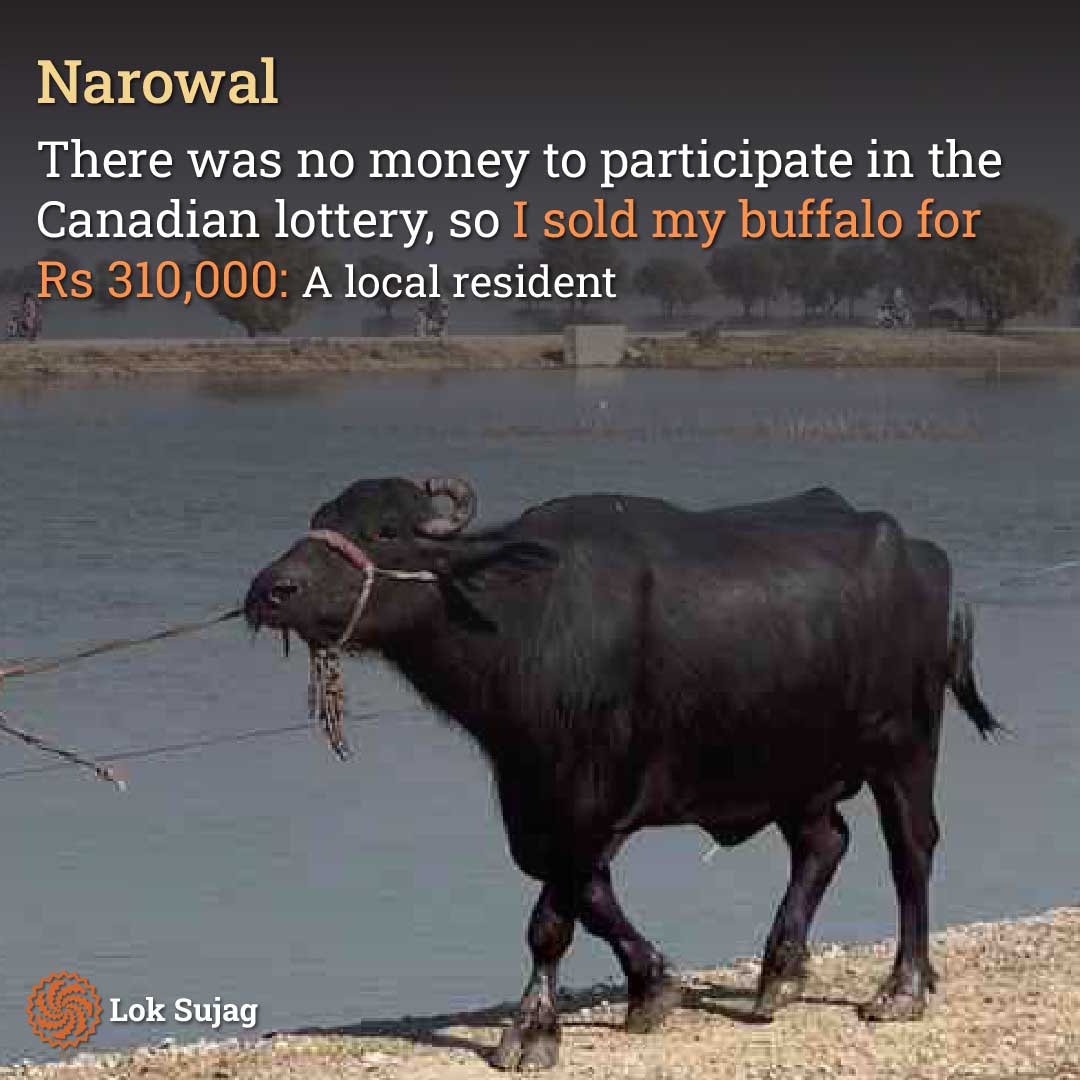 Mohammad Nasir Azim, an instructor at King Korean Language Academy, reports that the Korean Visa Lottery Scheme received over 50,000 applications from across the country. Remarkably, 70 per cent of these applicants hailed from Narowal.
He asserts that out of the total candidates, 1,445 have successfully passed the Korean language test, with 739 originating from the Narowal district.
Professor Asim Riaz has been involved in the education sector for several years. He asserts that it is unrealistic to expect mastery of a foreign language within a month and a half. He believes that profit motives primarily drive language academies.
He says that Toyota provides vocational training to young people in government institutions. There, they should also be offered language courses. This way, those going abroad for employment won't face difficulties.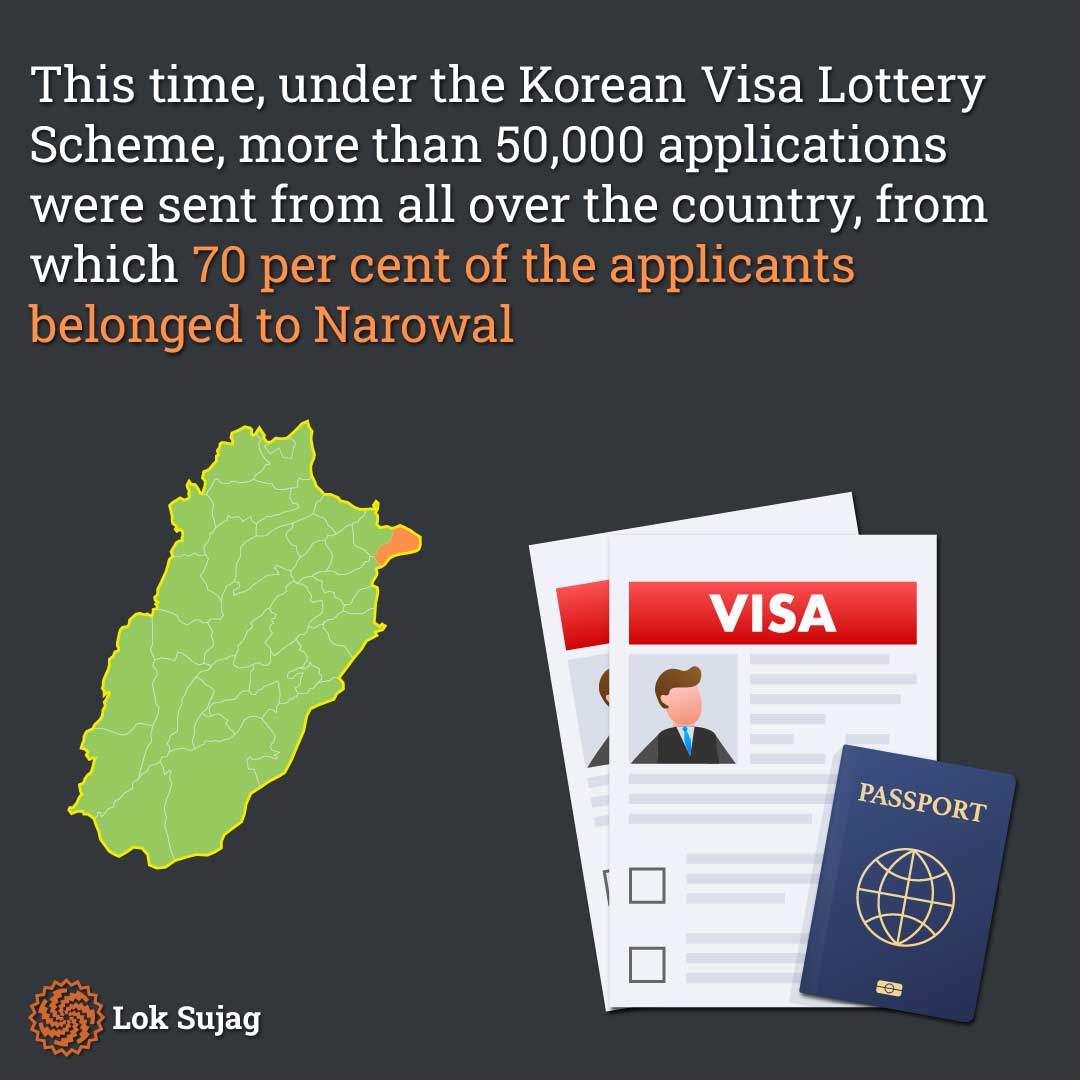 Lok Sujag also issued a report on February 14 concerning these academies, shedding light on their exorbitant fees and asserting that many of these institutions lack quality and proper registration. However, no concrete actions have been taken by the authorities as yet.
When asked about this matter, Deputy Commissioner Narowal, Muhammad Ashraf, stated that assistant commissioners had been directed to oversee language academies. Following the report's findings, these academies will be mandated to adhere to regulations.
Muhammad Saleh, a businessman residing in Narowal's Mohalla Islampura, transitioned his shoe business from the railway road to Lahore 15 years ago due to limited industrial and business opportunities in Narowal.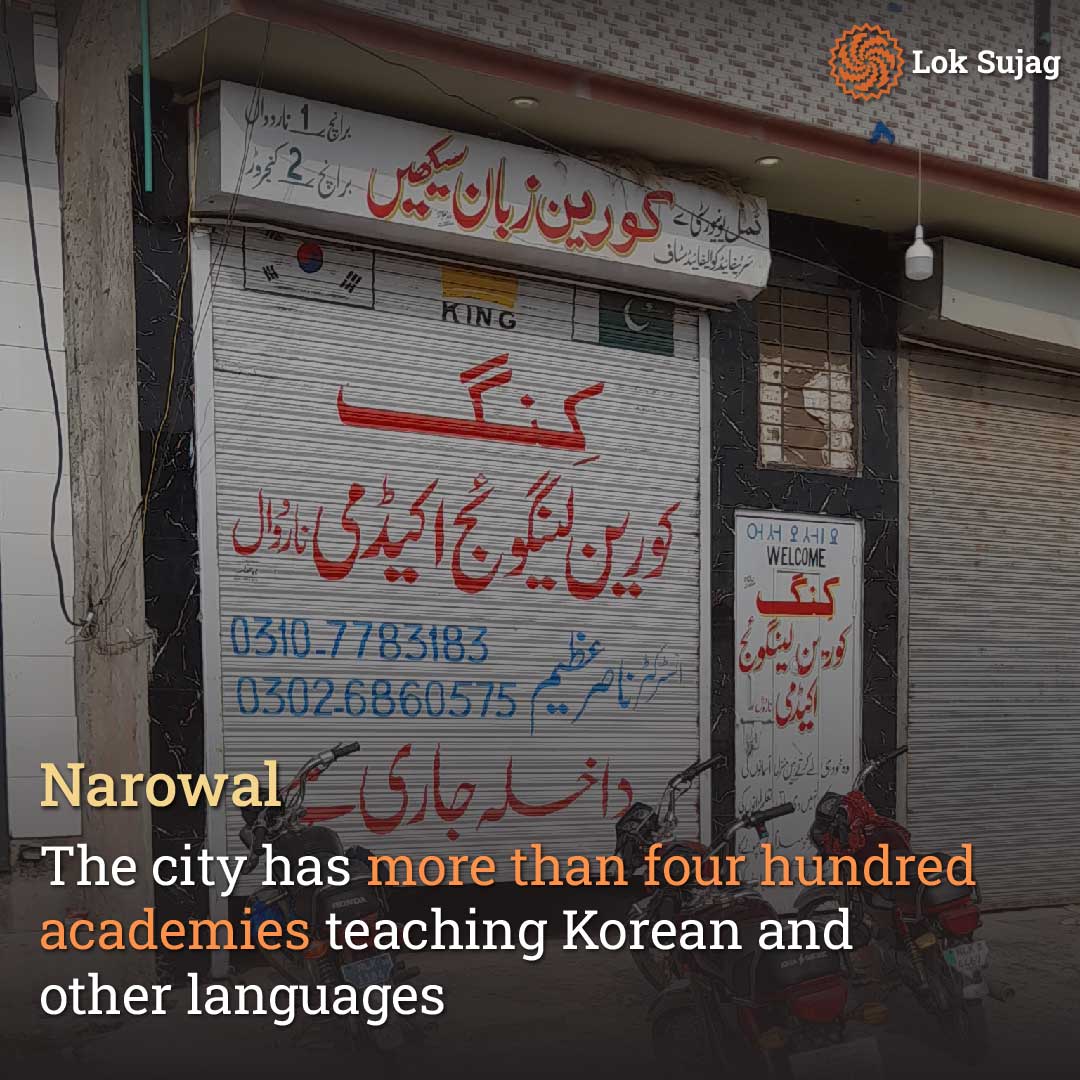 He highlights the need for residents to seek employment in larger cities or abroad due to the lack of economic prospects. The proximity to the Indian border deters industrial growth and investment, causing many young individuals to consider seeking opportunities abroad for a better future.
Deputy Commissioner Muhammad Ashraf suggests that industrial facilities are not established on agricultural grounds despite the fertile land. Proposals to establish an industrial zone along the Zafarwal Sialkot road and the road from Dhamthal town to Sialkot are being explored. The final stages of the master plan's preparation are underway. Once industries are established, employment prospects in the city are expected to improve.
Also Read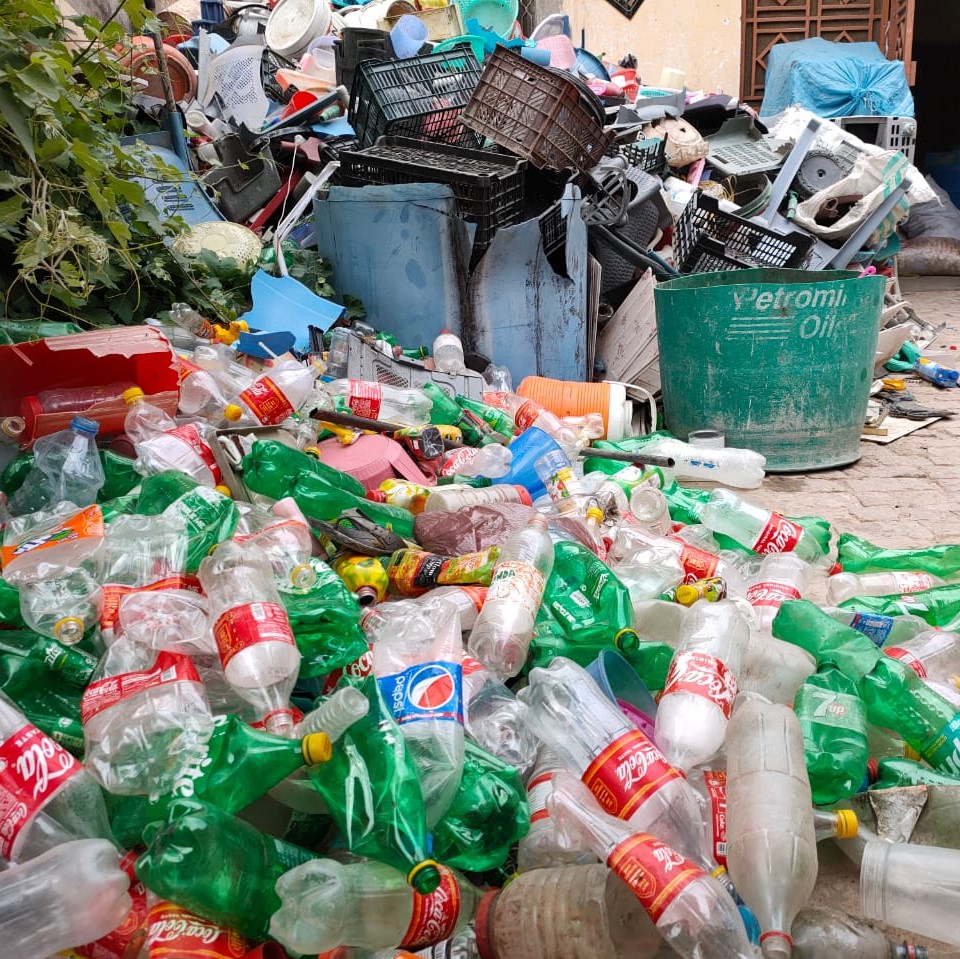 Unmasking the silent threat: Sale of medical waste in Narowal, spreading dangerous diseases to local communities
Engineer Farid Iqbal, a social activist, proposes focusing on opening more IT centres instead of establishing an industrial zone in Narowal. This approach would provide educated youth with enhanced employment opportunities within the city, attracting foreign investment and contributing to economic development.
According to a United Nations assessment, poverty in Narowal district exceeds nearby districts such as Sialkot, Gujarat, Sheikhupura, and Lahore. Despite comparatively better conditions than several other districts, including Sahiwal and South Punjab, there remains a trend among the youth to seek opportunities abroad.
Psychologist Dr Mumtaz Ahmad Butt suggests that due to the scarcity of employment prospects within the city, youth contemplate pursuing jobs abroad if they must leave their homes for work. The challenges posed by poverty, unemployment, and inflation have exacerbated these considerations. The younger generation may view going abroad as a means of escaping these hardships.