Abdul Rahman Nadia, 18, resides in the Badin district and is a student of Intermediate Pre-Medical at Golarchi Government Boys' Higher Secondary School. Every day, he boards a horse-drawn cart from his village at seven in the morning, covering approximately eight kilometres (km) to reach Khori Wah Chowk, where, after a short wait, he continues his journey in a local van, eventually reaching school at around nine in the morning. This means that Abdul Rahman has to travel about 50 km daily, enduring a challenging journey in pursuit of his education.
Abdul Rahman's parents are farmers, and living in the city and bearing their son's expenses for private education are beyond their means. Abdul Rahman aspires to become a doctor through education, but considering the condition of the school, it seems unlikely that his wish will be fulfilled.
In the same school, Atif Ali, an FSc student, hails from the coastal area of Chak 14. He, too, travels daily on local transport for about 20 km to reach school. However, due to the school's lack of teaching facilities and amenities, he usually returns home promptly after attending classes.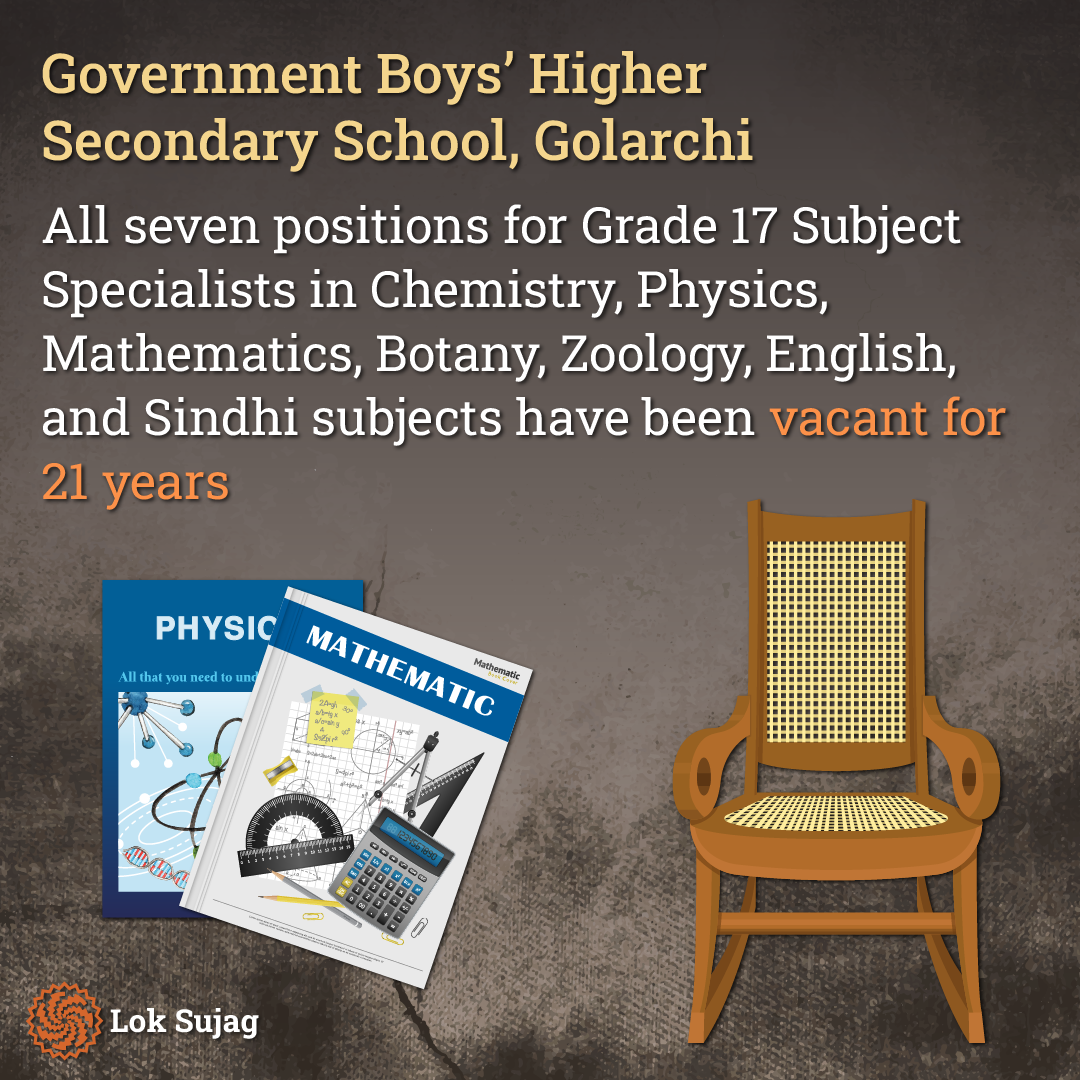 Atif's father is also a small-scale farmer. He desired to have him study at a reputable private educational institution in the city, but his financial circumstances did not permit it. He mentions that some teachers from other classes occasionally come to teach him during their free periods, but most of the time, classes do not take place. Therefore, many students either do not attend school or simply mark their attendance and leave. Most students here only enrol to qualify for exams.
According to information obtained from the Education Department and School Administration, the approval for this institution was granted in 1997. Members of the Sindh Assembly and Provincial Minister Ismail Rahu's efforts led to the construction of this educational institution in 1998 in Golarchi. It comprises two large halls, two classrooms, and three office rooms. In January 2002, this building was handed over to the Education Department, and in August of the same year, it started admitting students to the Higher Secondary section.
From 2002 to 2023, this educational institution has not been provided with the required subject specialists and other staff members. Consequently, the teaching activity here is almost negligible.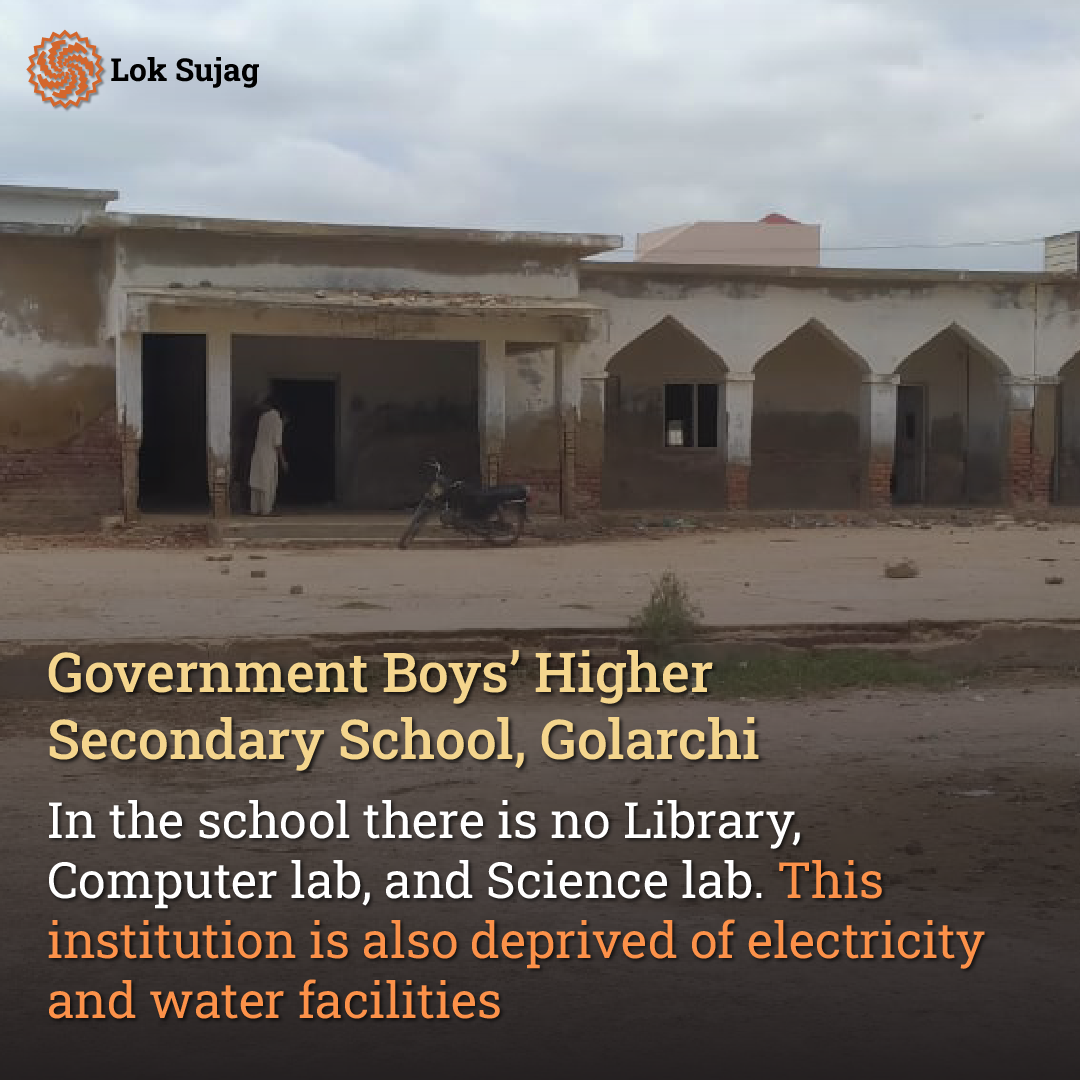 Most parts of the school building have deteriorated rapidly. The Education Works Department declared it unusable and hazardous in 2010. Now, the school's courtyard is occupied by stray dogs and donkeys instead of students, and dirty water accumulates in the playground from various parts of the city.
The school's principal, Maqbool Ahmed Gandro, reveals that the building is in a deplorable state. Incoming students are accommodated in two rooms in the High School section. He states that in 2006, maintenance work was carried out on the building, but within two years, due to the use of substandard materials, the condition of the building deteriorated again.
According to the principal, the school currently has vacancies for grade 17 subject specialists in Chemistry, Physics, Mathematics, Botany, Zoology, English, and Sindhi subjects. All seven of these positions have been vacant for 21 years.
He says three posts of Associate Professor of grade 19 are vacant in this institution. Three posts of Director of Physical Education, one Librarian, two Assistants and three Watchmen are also vacant. There are four positions of grade 18 Assistant Professors, out of which only one is filled.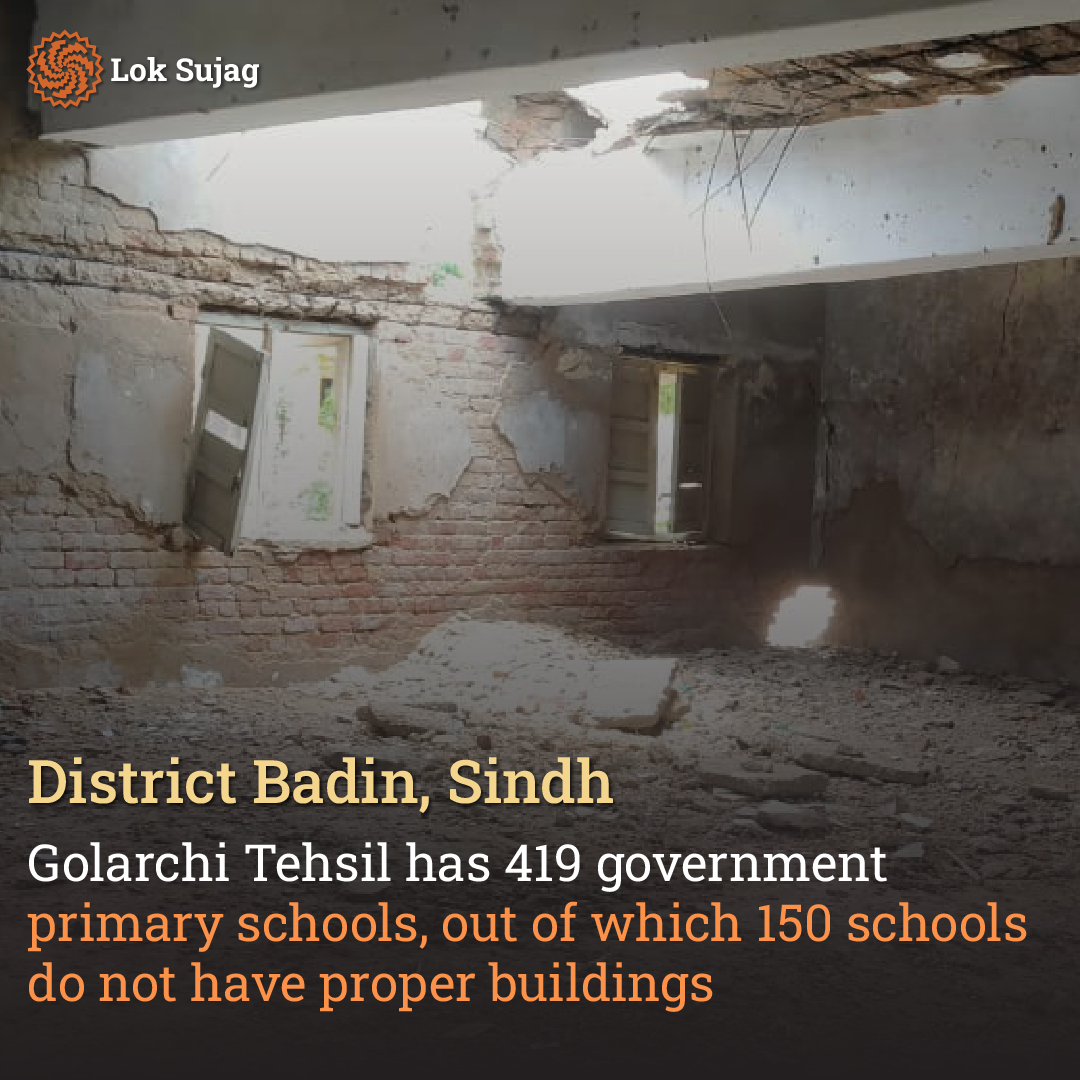 He further states that they have new admissions for FSc classes in 2023. There are 567 students enrolled in Intermediate Pre-Medical and Pre-Engineering, but the regular attendees are much fewer due to the lack of facilities, staff, and teachers.
Education Officer (TAC Secondary) Yunus Rahmoon, while speaking to Lok Sujag, says, "I have inspected the building several times and sent reports to the higher authorities."
He mentions that the school lacks a library, computer, and science lab. This educational institution is also deprived of electricity and water facilities.
It's worth noting that there is no government college in Golarchi Tehsil. The city has separate Higher Secondary Schools for girls and boys.
Also Read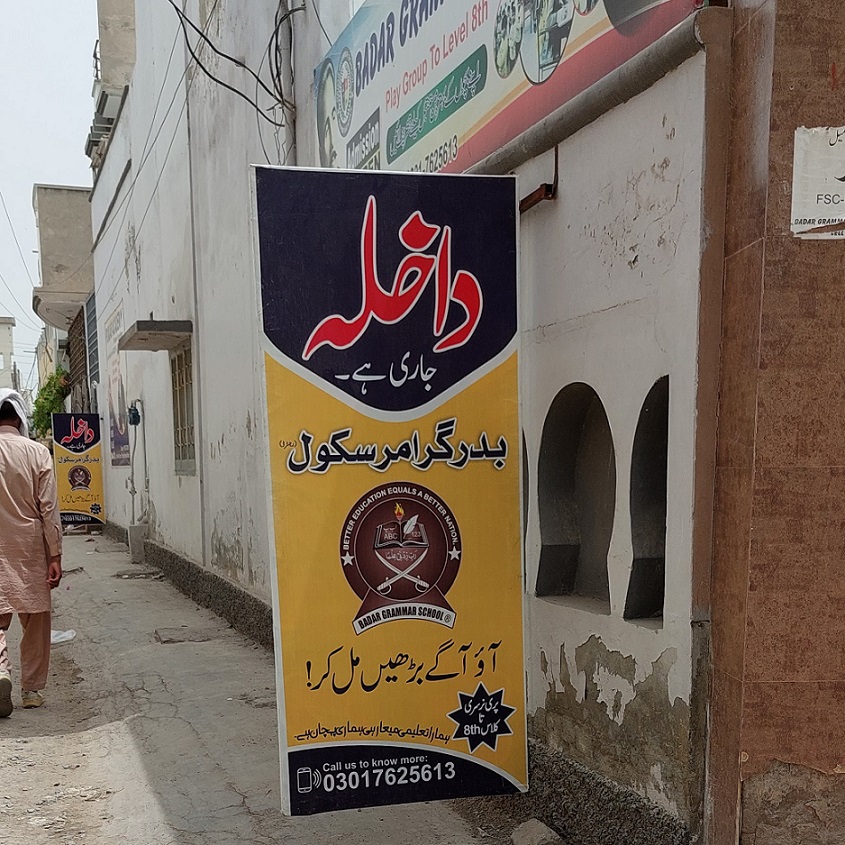 Unregistered schools pose academic risks for students in Rahim Yar Khan
Due to the lack of facilities, most students travel approximately 30 kilometres to Badin's district headquarters, where there are government and private institutions, including a government college and several private colleges. There is also a higher number of Higher Secondary Schools.
Former member of Sindh Assembly and former provincial minister Ismail Raho from Golarchi says that he approved Boys Higher Secondary School in Golarchi city in the name of his father and Hari leader, Shaheed Fazil Rahu, but after 15 years in power. Due to non-existence, he could not do anything for this institution.
He states that, through the Sindh Public Service Commission, young subject specialists and lecturers are being recruited, and they will try to ensure postings here. He says that if their government comes to power in the future, they will renovate the school building and address other issues on a priority basis.
Social worker and lawyer Javaid Iqbal Bhatti mentions that the condition of educational institutions in Golarchi and throughout the district is pitiful. There are 419 government primary schools in Golarchi Tehsil, of which 150 schools do not have proper buildings. Innocent children are receiving education in the open air.