Hamza Mughal of Rajanpur does farming, where he has agricultural land in Fazilpur. His father also helps him in farming. One day, his father was on his way to his land early in the morning when he lost his balance due to a pothole on the road and fell. In this accident, he suffered severe injuries from which he could not recover.
Hamza explains that such incidents are frequent on the road his father was travelling on. Many precious lives have been lost on this road, leaving several people severely wounded and disabled for life.
This road, spanning 53 kilometres from Fazilpur in Rajanpur, connects Tubi Lundan and passes through 37 villages, including Fazilpur, Hajipur, Miranpur, and Lal Garh. It is the sole route for the people of these areas to commute.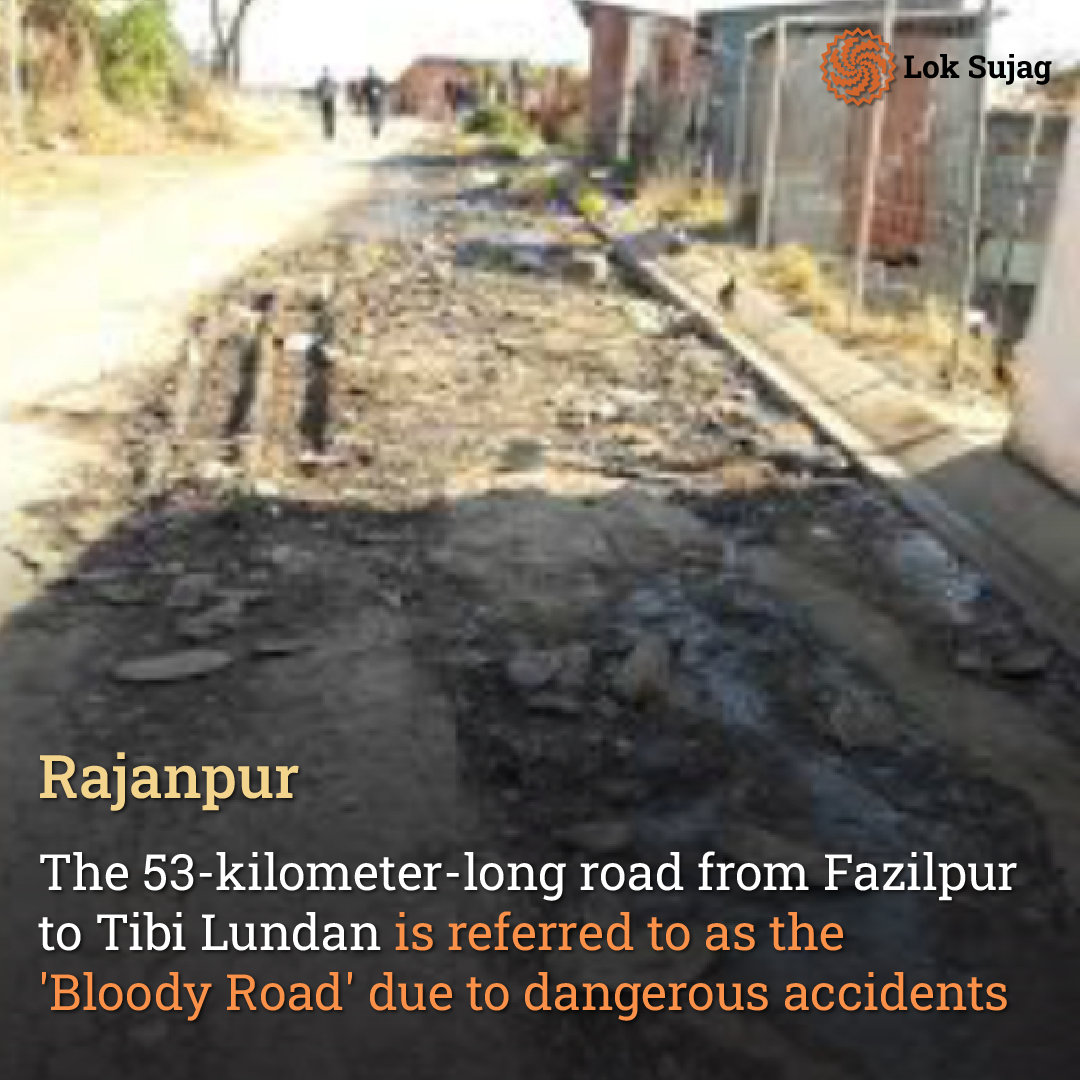 This road was constructed in 2004 at a cost of 370 million rupees. However, its condition deteriorated significantly, and in 2017, the government initiated a development program to reconstruct it at a cost of 250 million rupees. Unfortunately, this effort did not yield long-lasting results. The road's upper surface began to break down shortly after reconstruction, and stones emerged from beneath.
Last year's floods further worsened the road's condition, causing many deep potholes, and most of the bridges became dilapidated. Due to its dangerous accidents, this road is now called the "Bloody Road."
According to Rescue 1122, during the last three years, 58 cars, 99 rickshaws, three buses, seven tractors and 219 motorcycles have been victims of accidents on this road. Three hundred eighty-six accidents resulted in 319 fatalities and 862 people suffered severe injuries.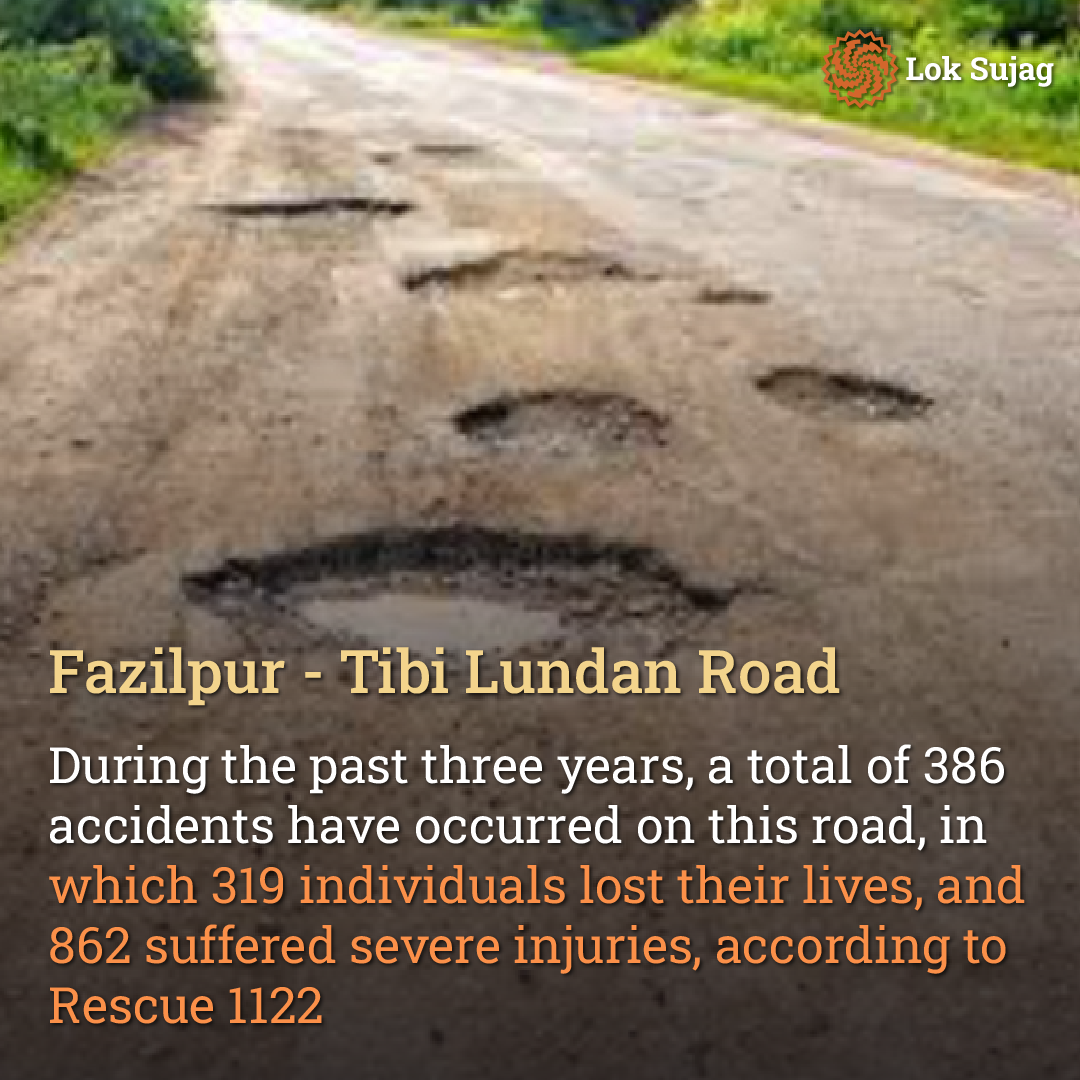 In this regard, a resident of Landi Syedan, Najam, who is also known as Najoo, shared that he travels on this road daily for business purposes. The road has deteriorated to the point where travelling on it has become extremely difficult. During nighttime, he travels on this road while seeking blessings and reciting prayers.
"When it rains, water accumulates in various places. In some places, there is water several feet deep, in some places mud; in some places, broken bridges; and in some places, flowing water like canals. Therefore, we remain confined to our homes whenever it rains for three to four days. This disrupts our daily work and other aspects of life."
Mohammad Tariq, a resident of Lal Garh, shares that due to the dilapidated condition of the road, it has become extremely difficult to travel from one city to another. In case of an emergency at night, it's nearly impossible to transport a patient to the city's hospital. Public transport is also unavailable on the road during the nighttime. While business can potentially recover, there is no alternative for human lives.
Also Read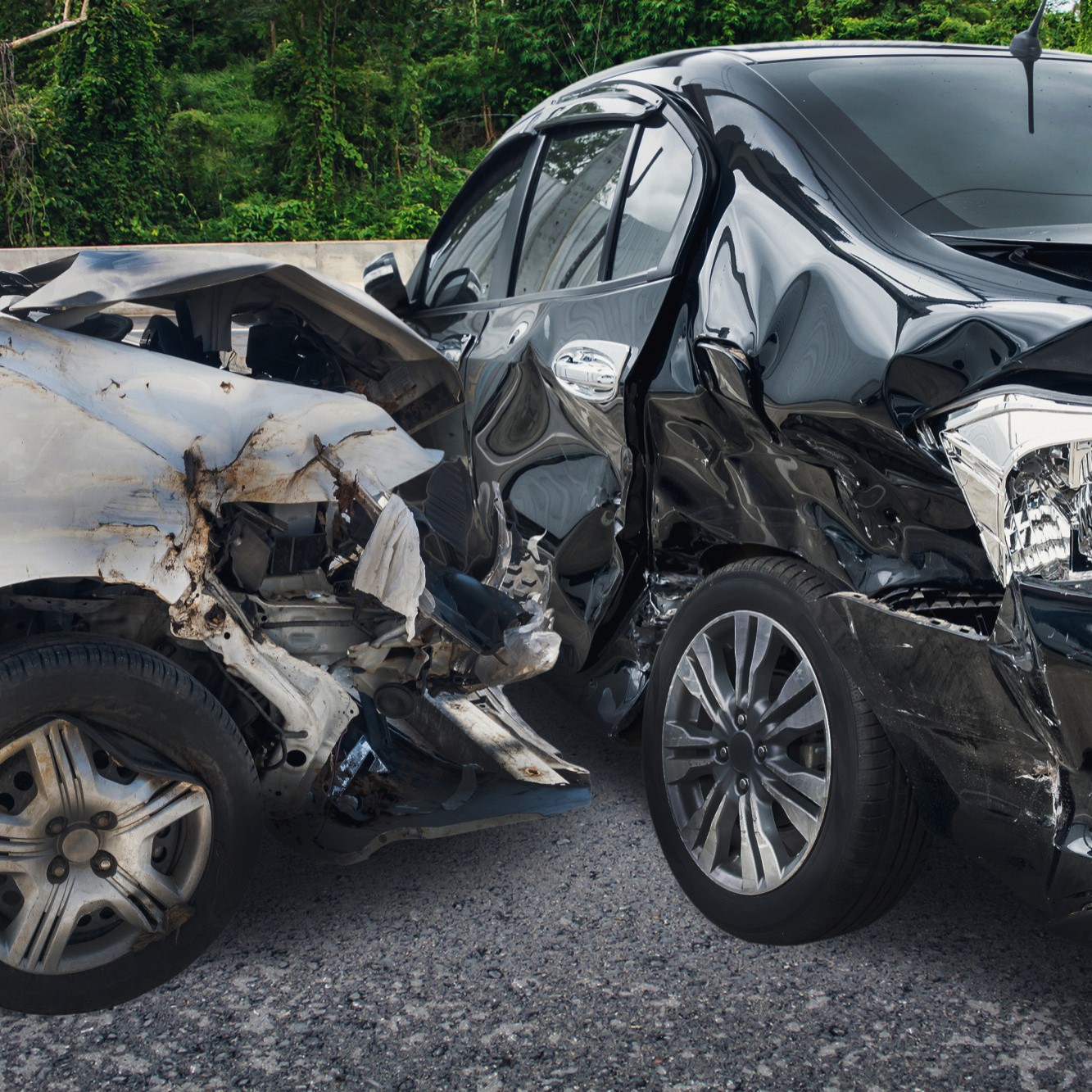 Sialkot's road safety crisis: Rising accidents and the urgent need for reform
According to local resident Akram Hajana, the two bridges on this road, the Miranpur Bridge and the Qutb Canal Bridge, are highly hazardous. Passing through them poses significant risks. Requests for their repair have been submitted, but no action has been taken.
Safdar Mughal, another area resident, mentioned that multiple requests have been made to the Anti-Corruption Department and the Deputy Commissioner's office regarding this matter, but no response has been received.
When the Deputy Commissioner's office was contacted, where a government officer named Fayyaz explained that the road construction had started last year but was halted due to flood damage. The funds allocated for this project were then redirected towards helping the flood-affected individuals.
He mentioned that currently, there are no funds available for the road's reconstruction. Requests have been made to the higher authorities for the release of funds, and as soon as the financial resources become available, the work on its repair and maintenance will commence.