"A single mother can care for even ten children alone," says 70-year-old Nida Bibi. "But when these children have to take care of their ageing parents, it suddenly becomes a huge challenge for them."
Nida Bibi is a resident of a nursing home in Multan. She has been living in this facility for the past five years.
She says that children often send their parents to nursing homes to preserve their own comfort. "They don't realise that these parents once sacrificed their nights to raise their children and worked all their lives to secure their future." Despite various amenities available in the facility, Nida Bibi finds no substitute for the companionship of her children.
While lack of resources is commonly cited as the primary reason for abandoning parents in such institutions, Baba Farid's story offers a different perspective. A former affluent landlord from the suburbs of Melsi, Baba Farid was embroiled in property disputes among his three grown sons, who had grown up in luxury. Tired of the ceaseless conflicts, Baba Farid divided the land among his sons.
"Six months later, they began viewing me as a burden. They had resources, but none of them were willing to support me. They admitted me to a nursing home, and now just send Rs 2000 for me every month."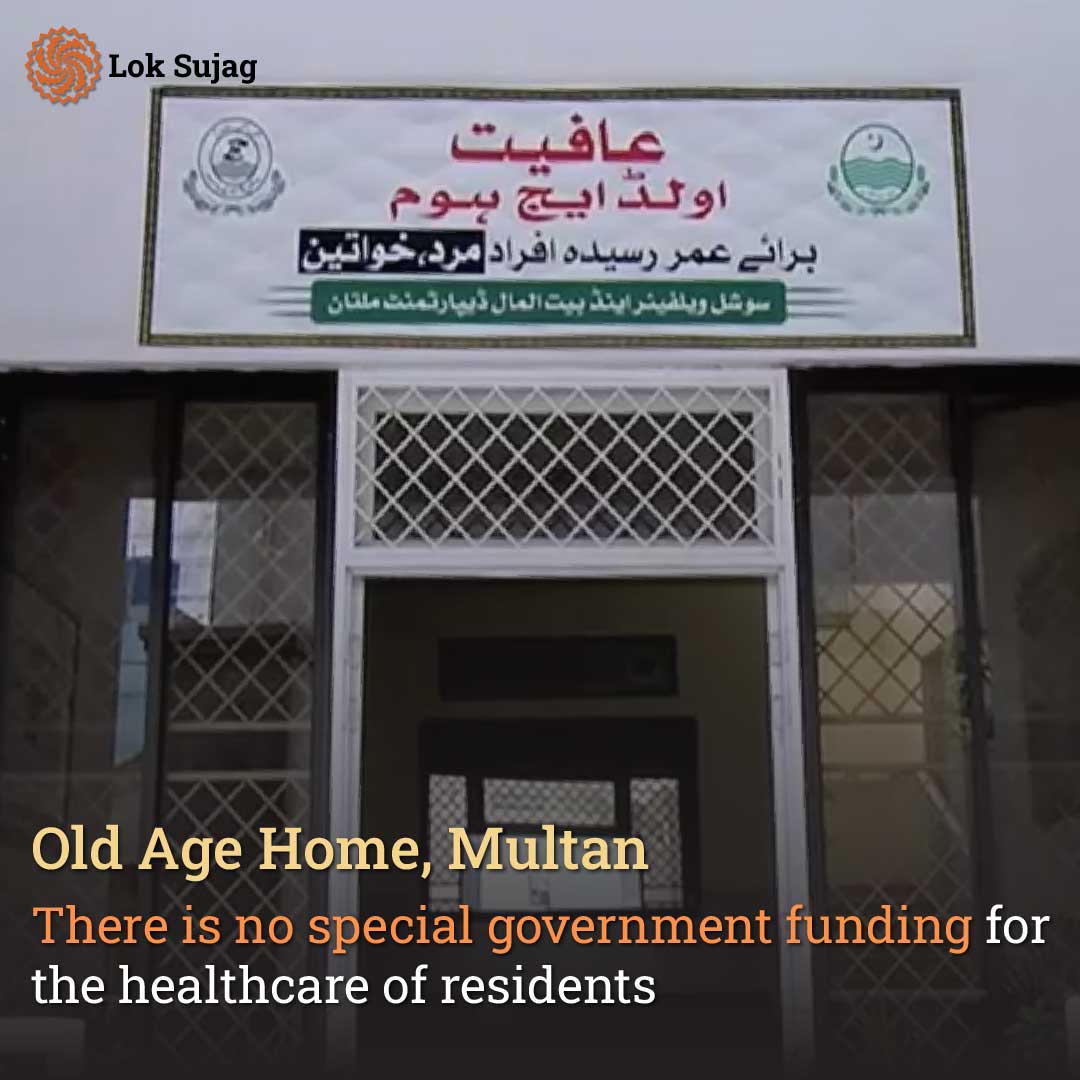 Established in 1995 under the Department of Social Welfare in Multan, The Afiat Center is located in the Shamsabad area near Eid Gah. This home caters to older adults and women, offering them accommodation, electricity, food, and medicine free of charge. Those above 60, homeless or worn down by familial hardships, can find solace here. More than 50 elderly residents reside in this nursing home.
However, the number of residents has recently begun to rise. With an original capacity for 30 seniors, pending applications for admission were common. To address this, a new building was constructed adjacent to the institution in May 2022, expanding the capacity to accommodate more than 70 seniors at the same time.
The nursing home management indicates that the government budget is divided into salary and non-salary categories, released in four instalments. The non-salary budget covers organisational expenses, electricity and gas bills, food and beverage supplies, building maintenance, and staff salaries. According to the institution's in-charge, the non-salary budget is estimated at Rs 10 lacs.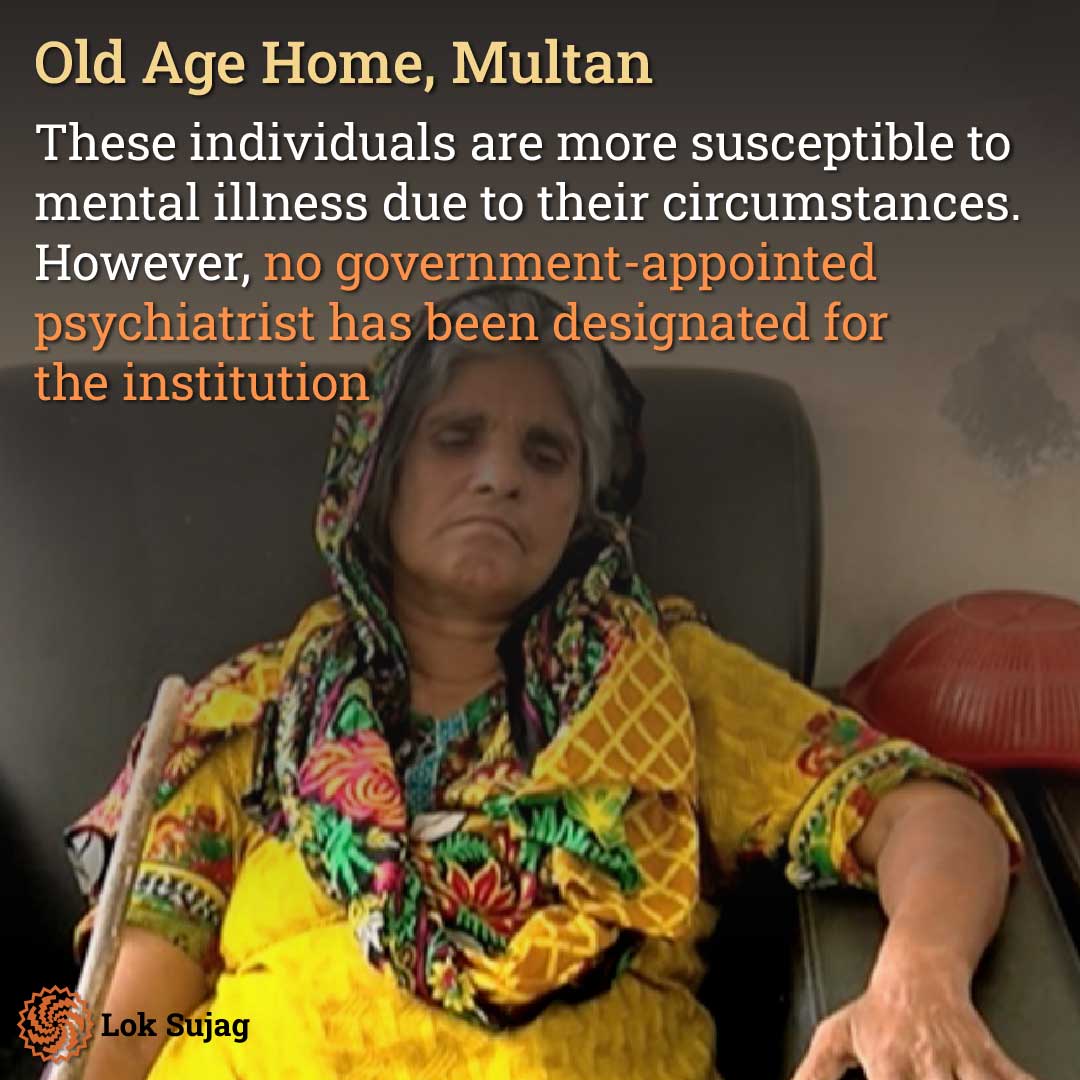 However, there needs to be more timely fund disbursement to ensure quality food, medicine, furniture, and amenities. As a result, the institution has enlisted the support of various donors to employ cooks and attendants on a contract basis. Their salaries are financed by donors rather than the government.
Healthcare for residents does not receive specialised government funding. Doctors visit the institution monthly for check-ups, and residents can be transferred to a hospital in emergencies.
Those present here are saying that due to the deteriorating health of most elderly individuals at this stage of life, one medical examination in a month is insufficient.
Also Read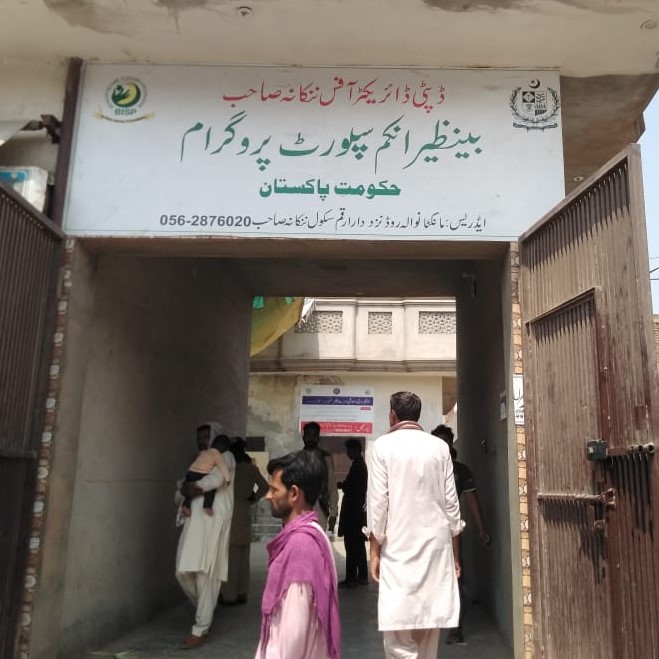 Benazir Income Support Program in Nankana Sahib: Women speak out on bribery and hardships
A positive change occurred when the Chief Minister of Punjab, Mohsin Naqvi, paid a surprise visit to the Old Age Home in April 2023. Witnessing the health problems faced by elderly residents, the Chief Minister directed a team of doctors from Nishtar Hospital to provide health facilities to the elderly every week.
Dr Mubasher Ahmad, in charge of the Department of Psychiatry at the Institute of Cardiology in Multan, found that many elderly residents suffer from depression and other mental health issues.
"These individuals are more susceptible to mental illness due to their circumstances. However, no government-appointed psychiatrist has been designated for the institution."
Dr Ahmad points out that loneliness significantly affects their mental well-being. Many elderly individuals feel isolated from their families, which can lead to negative thoughts, including thoughts of suicide. Social support plays a crucial role in mitigating their emotional struggles, and visits from relatives can alleviate their loneliness.