Recently, a student named Aimen Masih, who passed the intermediate examination from the district of Bajaur, has expressed her desire to choose a different field of work rather than going for specialized jobs considered for her religious community. Aimen has received full support from her parents in pursuing education, and she wishes to work in a respectable profession as an educated person. However, due to the discriminatory practices involved in obtaining government employment for the Christian community, she faces various concerns.
She says that her own community members advise her to find employment as soon as possible, or else time will pass by, and she will miss opportunities.
"Their statement is not entirely wrong because despite having the ability to study and write, most girls from the community are still employed in jobs such as sanitation workers, and even in these jobs, the reserved quota for them remains largely vacant."
Aimen's father, Jamil Masih, has been a resident of Bajaur since 1990. He is a retired army officer who was initially selected as a football player in the Pakistan Army and later became the captain of the Army's football team.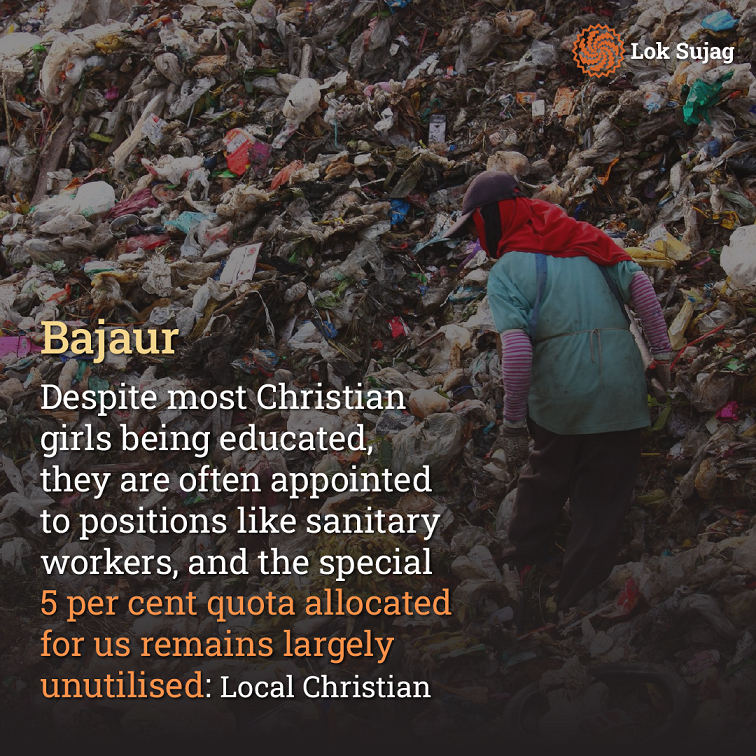 Jamil Masih serves as the General Secretary of the Christian community's organization in Bajaur District. According to him, there are a total of 37 Christian families residing in Bajaur, with a population of 327 individuals. Among them, 41 individuals are providing their services at the General Headquarters Hospital in Tehsil Khaar. This group consists of 12 women and 29 men, while one woman and five men are employed in the Civil Colony, Khaar.
Jamil says that whenever there is a job opening, there is no mention of minorities. Even the recent advertisements for job openings in the education department did not include any mention of minorities. By the time his community became aware of these opportunities, the application deadline had already passed.
The advertisement for Class IV jobs was published in a newspaper that is not widely read. If the department wants to hire people from our community, they should place these advertisements in places where we can see them. For example, they should put up notices in churches or other community spaces so that our people know about the job openings and can submit their applications.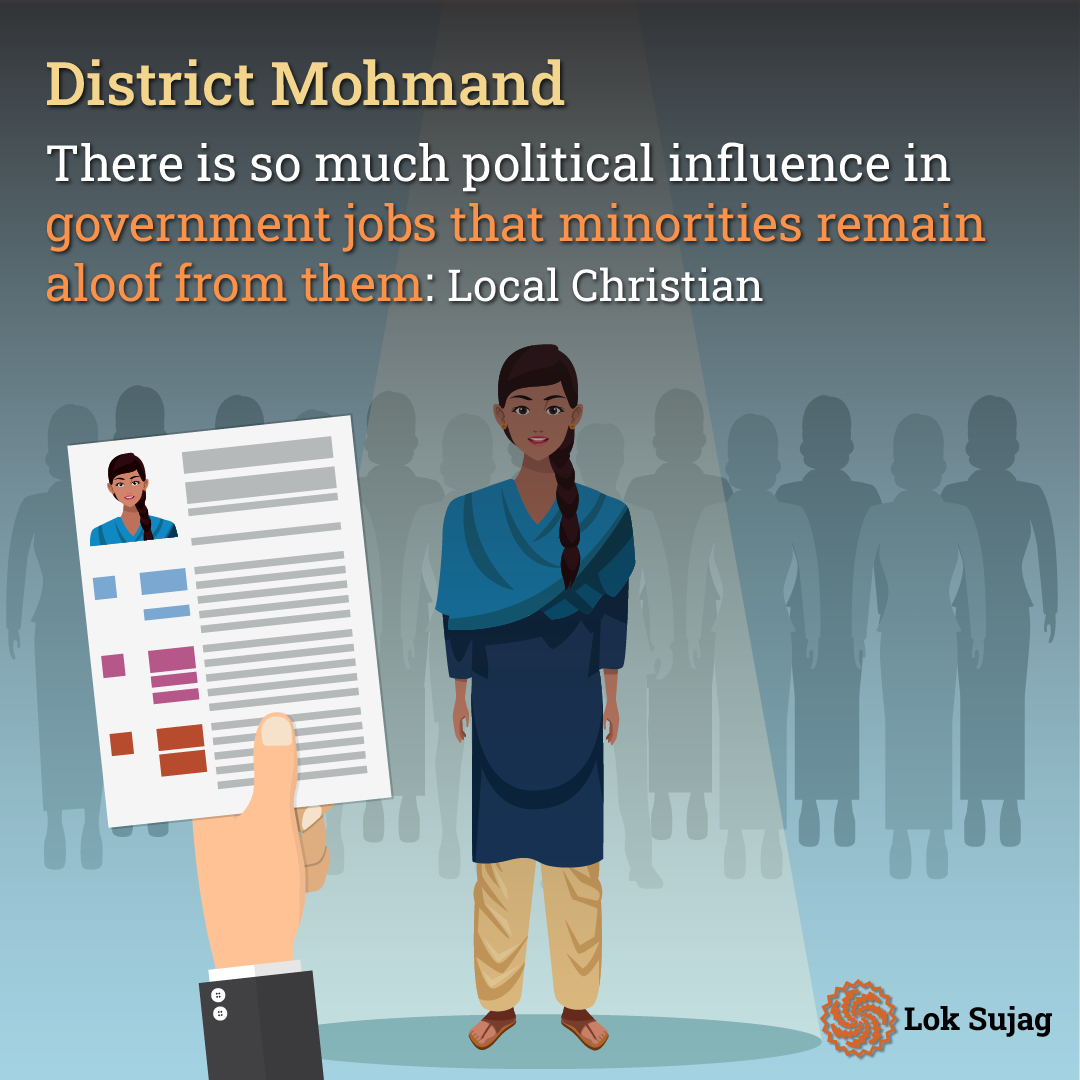 Many families of the minority community have lived in the neighbouring tribal district of Mohmand, adjacent to the Bajaur district, for decades. Twenty-four-year-old Neelam Massih (fictitious name) is looking for a government job. He says that for minorities, jobs are mostly concentrated in departments such as education, health, police, and municipal administration.
Government jobs are deeply entwined with politics in our society. When it comes to these positions, recruitment are not conducted diligently. If someone doesn't have representation somewhere, even leaving aside quotas and favouritism, securing employment based on merit is still challenging. That's why the minority community often remains deprived of good job opportunities.
Neelam mentions that the minority population is afflicted by poverty and economic difficulties, which make even the dream of higher education unattainable. Even in the smaller job opportunities available, politics plays a significant role that minorities are often deprived of.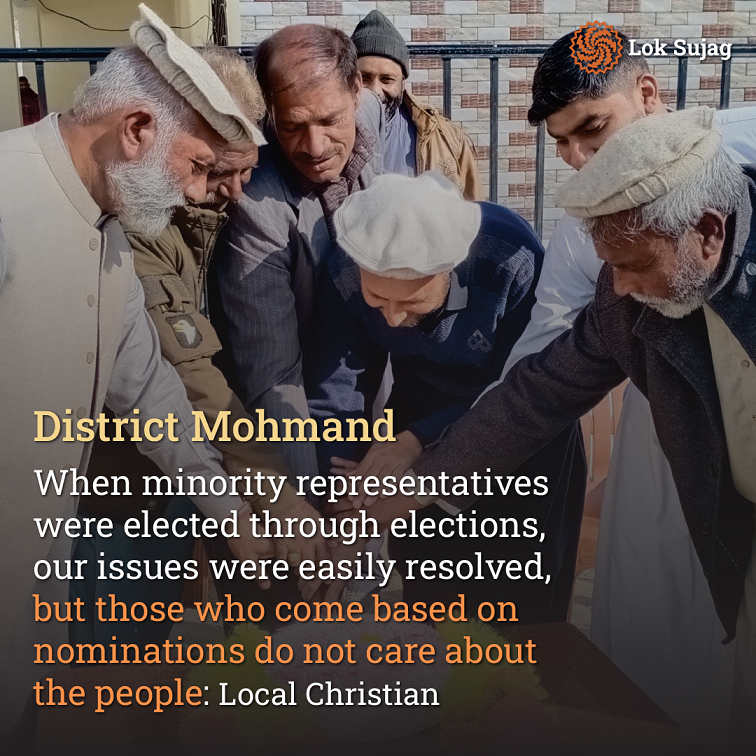 "We've knocked on every door and met with members of the provincial assembly, including PTI's former government under Anwar Zaib Khan, but practically nothing has happened. Even the former provincial minister of minorities, Wilson Wazir, appeared helpless and couldn't do anything for our people."
In Neelum's opinion, the fundamental reason for this situation is the selection of minority representatives through nominations rather than elections. She says that until 1997, when minority representatives were elected through elections, the issues of these people were easily resolved. Now, because they come through nominations, they are limited to their salaries, alleged commissions, and photography.
Aabid Raza is the Christian community president in the Mehmand district. According to him, in the Ghalnai area of the Mehmand district, 39 families of the minority community have been living there since 1975. To some extent, they do benefit from minority quotas here, but they are still not getting their full rights.
Also Read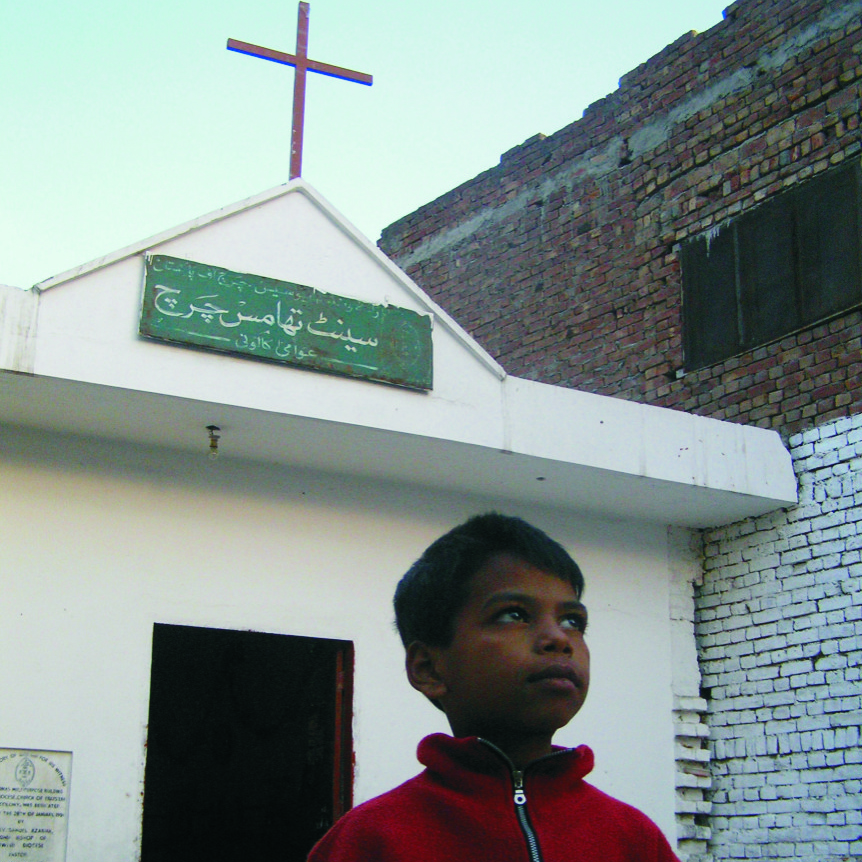 One in every five Christians missing in census
"I work for the National Database and Registration Authority (NADRA) on a contract basis, but many educated young people like me strive for their rights, yet they remain deprived. We always try to secure jobs under specific quotas, but often, we only find out about job openings after others have already started their duties."
In the merged tribal districts of Khyber Pakhtunkhwa, several notifications have been issued to ensure the strict implementation of a five per cent quota for job appointments in all departments for minority communities.
A former political agent of Bajaur, Amir Khattak, sent a letter to all departments of the Bajaur district on December 27, 2017, urging them to ensure the mandatory implementation of a five per cent quota in light of federal government directives.
However, most departments have yet to take any action. In recent appointments, the Elementary and Secondary Education Department has completely overlooked all these directives, depriving minorities of their rightful share.
The minority community says that no matter how much successive governments claim to have provided jobs to thousands of citizens, their grievance is that they have not been given their full rights.