In the past, Nakhuda Mayar would embark on his small boats before sunrise, hoping to catch fish to bring back for his midday meals. He would catch different types of fish, such as Paplet, Surmai, Guranz, and more. But these days, the sea appears to have fewer fish than before.
Mayar explains that even though he spends many days at sea, he can only catch a few fish and earn just enough money to cover the ration holder's loan.
Mayar comes from Balochistan's coastal area, Pasni. He started fishing with his father when he was just ten years old. He has been in this profession for about 45 years and has witnessed the sea's changes.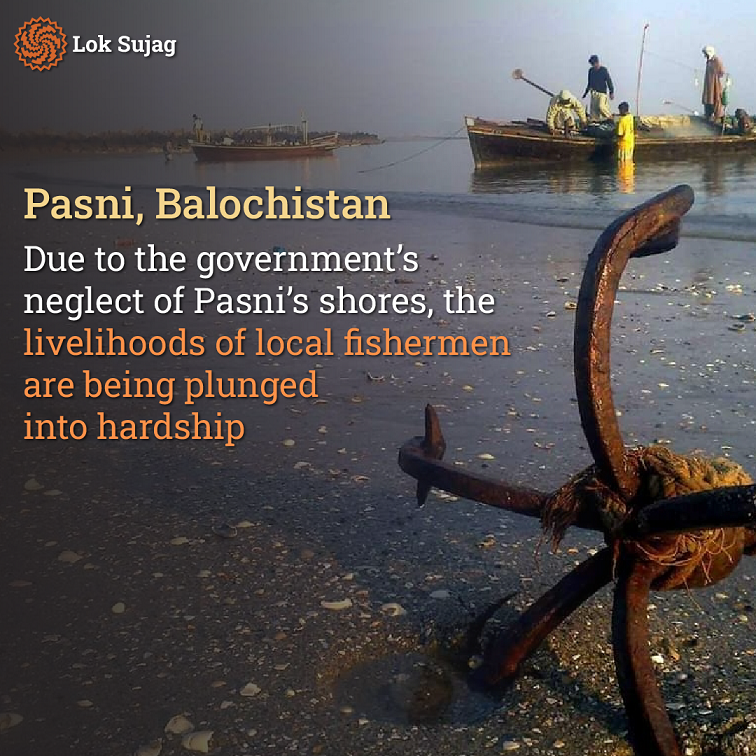 "Our fellow fishermen have faced the sea's unpredictable waves. Many friends have been lost to us. Our lives and survival are now tied to the sea. If we skip a day of fishing, hunger becomes a pressing issue."
Pasni used to be a small fishing village. After the passing of Khan of Kalat Mir Mahmood Khan II in 1931, his successor Mir Ahmad Yar Khan, initiated foreign trade relations. This led to the Pasni port gaining importance over other regional ports.
As a result, merchants from Sindh and Balochistan, mostly Hindus, began trading goods. Soon, the once-hidden village of Pasni gained recognition across Asia. Imports of silk, cotton, wool from Japan, and sugar from Cuba became significant. Moreover, there was an increase in dried fish and betel nut exports to India and Colombo. Despite this, the primary livelihood of the local people remained fishing, which is now under threat.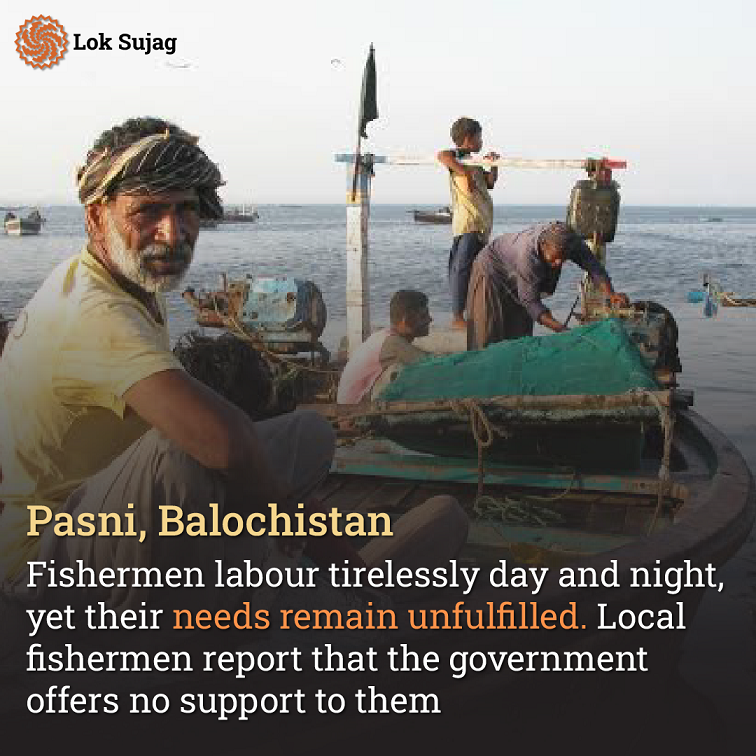 Based on recent census data, Pasni has a population of around a hundred thousand people, and about 80 per cent of families depend on fishing. Pasni comprises the Gwadar district and the ancient settlement of the local fishing community, boasting a long coastline.
Nakhuda Pashu of Pasni is 60 years old. Despite unfavourable conditions, he has not severed his connection with the sea. He recalls that fishing used to provide a good income in the past, but unfortunately, the prosperous days of fishing have ended.
"In the past, we could send our children to cities like Karachi for education, thanks to the earnings from fishing. Nowadays, the children of fishermen call us, saying they're out of money, requesting help. It's heartbreaking," he says.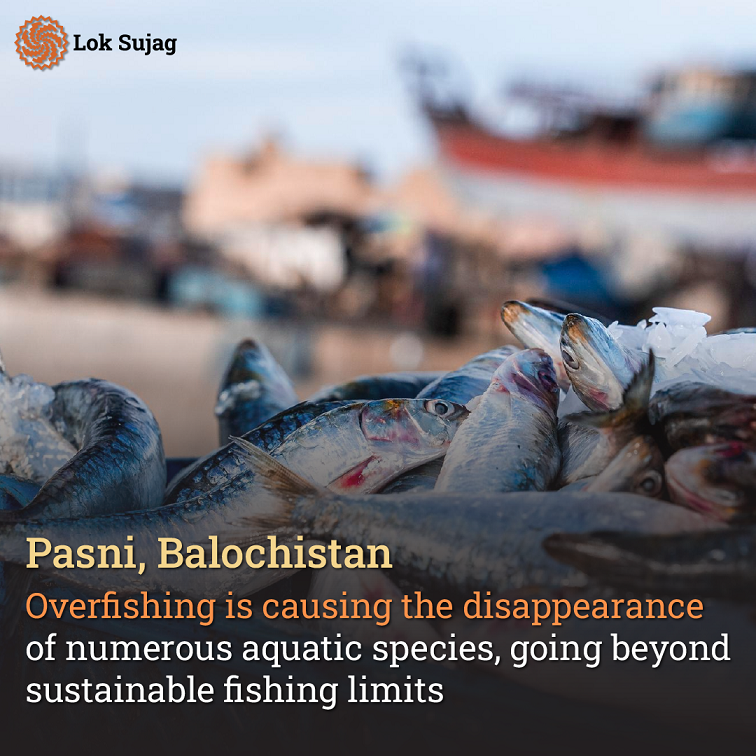 He explains that he used to have two boats and things were better back then. However, now the income from fishing isn't as good. If his fishing net gets damaged, a new one costs over two lakhs. "How can people with low incomes afford such expensive nets?" He says that a net doesn't last longer than six months, and changing it that frequently is beyond his means. This is why he had to sell one of his boats to buy new nets for the other boat and to cover his child's university fees.
"We fishermen work tirelessly day and night, yet our needs are not being met. The government hasn't provided any relief for us fishermen. We're doing our best to support ourselves without much help. Unfortunately, due to the government's neglect of our precious beach, the livelihoods of the residents here are declining day by day."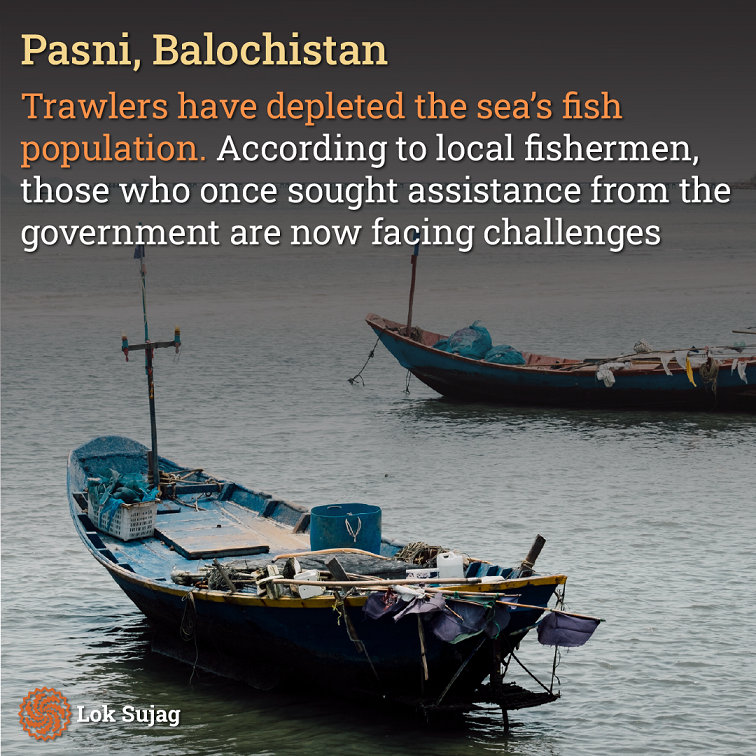 Not everyone is Mayar or Pashu. Nowadays, even those fishermen who come from a long line of fishermen are abandoning their traditional family profession and are being compelled to find work in other cities. Nakhda Umar, the local representative leader of the fishermen, explains that political figures are hindering their way of making a living.
He shares that a fish harbour jetty was constructed for the fishermen, but now it's filled with mud and animals are being tied there instead of boats. Even a large building meant for buying and selling fish stands deserted.
Also Read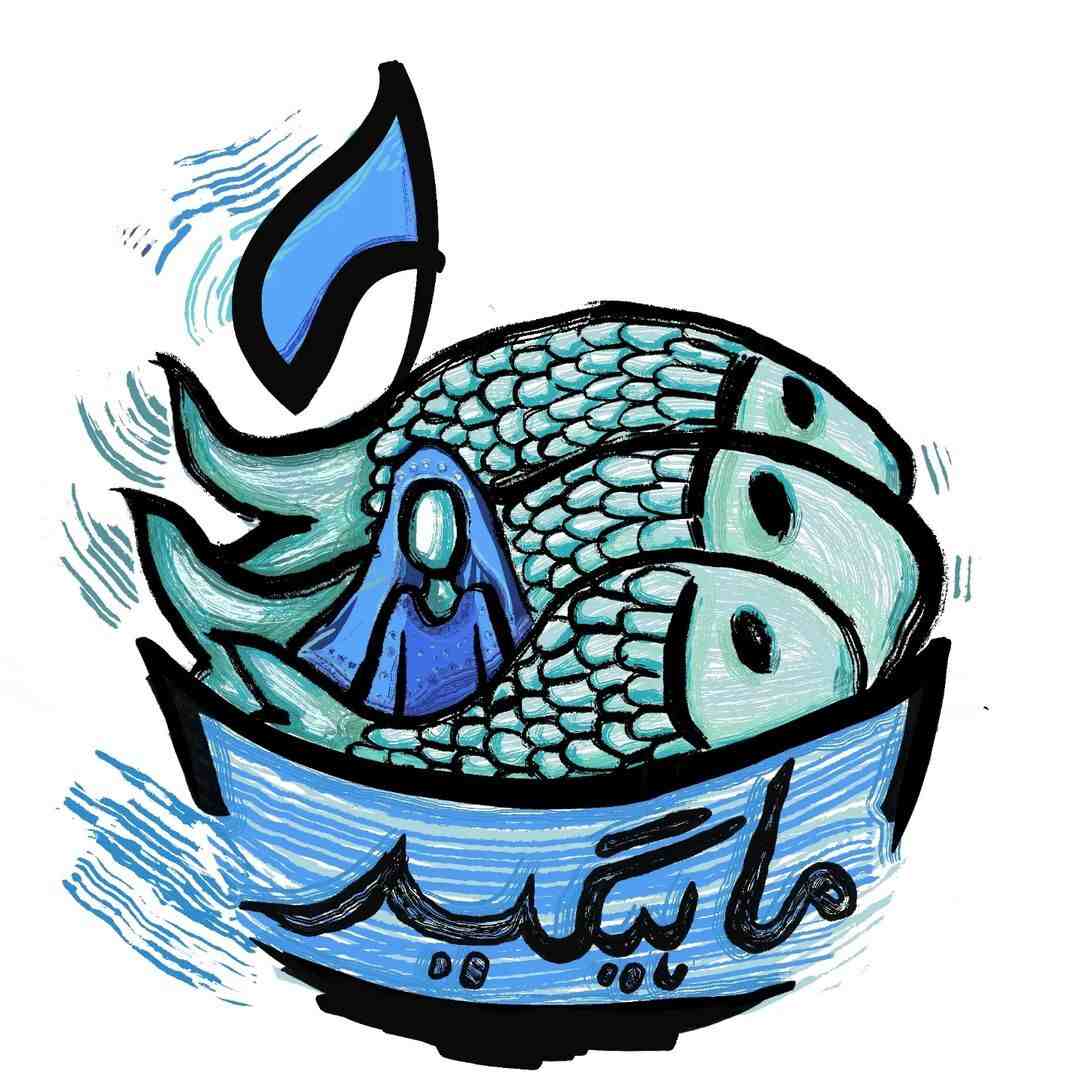 One recipe at a time – Karachi fisher-folks fight against complete erasure of their culture
"We load our boats with fuel and ice before setting out to fish, but sometimes the money for fuel and ice falls short. Trawlers have depleted the sea's fish population. The government is backing these trawlers."
Marine biologist Zarif Noshirwani reveals that many species of aquatic life are disappearing due to excessive fishing. Hunting during breeding seasons is also decreasing the number of fish. Water pollution is threatening the existence of numerous marine species. Additionally, the use of banned plastic nets is a significant factor. These plastic nets take around four to four and a half centuries to break down naturally, causing ongoing pollution in the sea.