Recently, an image on social media went viral showing the dead body of a woman lying on the street, with her young son weeping nearby. In the incident that took place in the urban area of Mingora in the Swat district, a man named Akhtar Ali allegedly murdered his wife due to a domestic dispute in front of their son.
The deceased, Naila and Akhtar Ali, got married in 2014. They have two children: a seven-year-old daughter named Spo Gumai and a five-year-old son named Wasal. Due to domestic disputes, Naila left her husband in 2019 and went back to her parents' house. Ever since she had been living on her own by working in nearby homes.
While going to work, she used to leave the two children in her parents' care. On September 5, her son insisted on accompanying her to work. As she was getting ready to leave for work with her son, her husband ambushed her and allegedly shot her dead. The police arrested the suspect on the spot, seizing the murder weapon.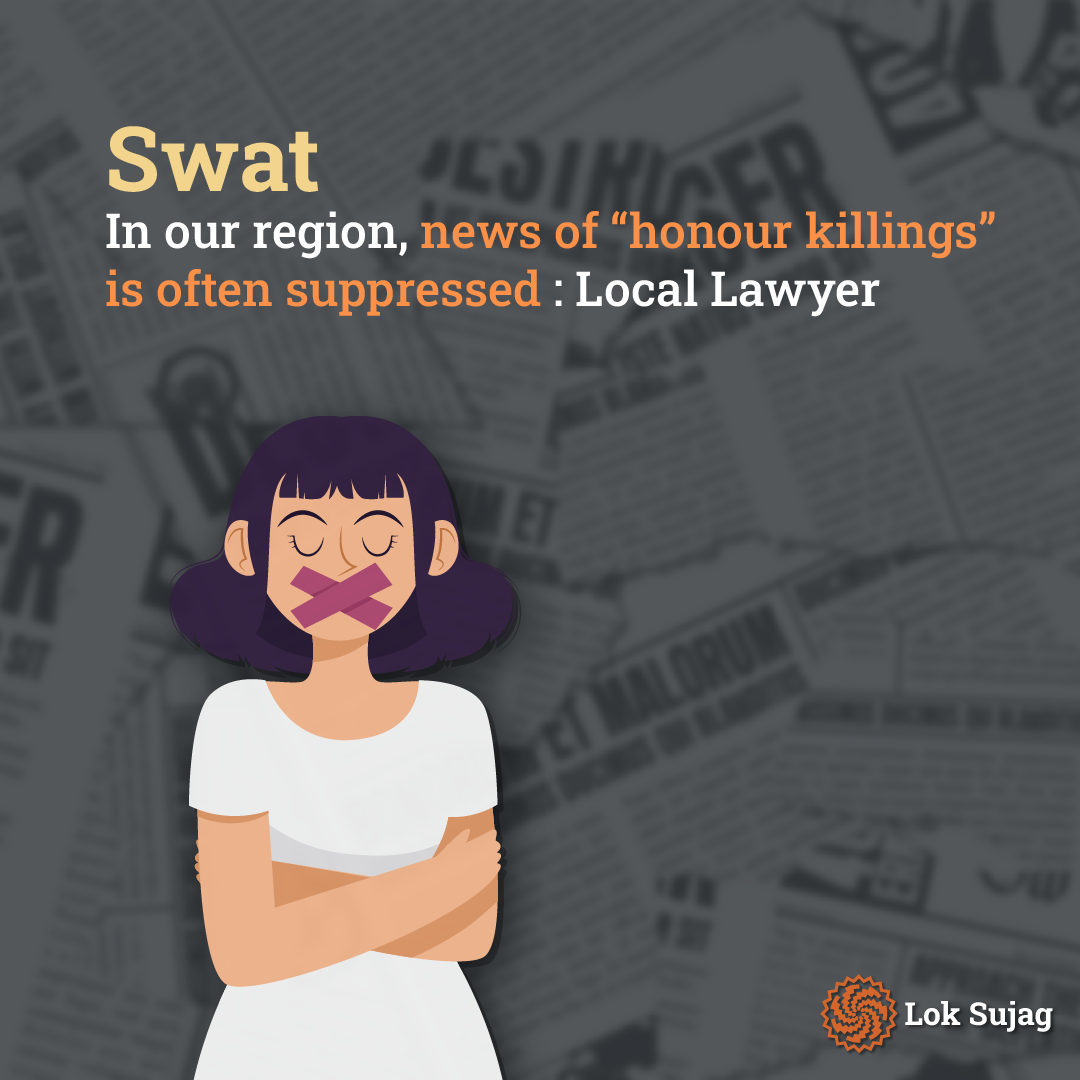 This incident garnered attention on both social and mainstream media. However, in Swat, crimes of this nature against women are often underreported in the media.
According to information obtained under the Right to Information law from Swat police, in 2020, one man and three women were murdered in the "name of honour", resulting in the arrest of three suspects.
In 2021, six men and five women were murdered in the name of honour, leading to the arrest of 13 suspects.
In 2022, nine men and seven women were killed in the "name of honour", with 25 suspects being arrested.
As of June this year, three women have been murdered in the "name of honour", and five suspects have been apprehended.
According to data collected from various sources by The Awakening, a non-governmental organisation active for women's rights, 29 people were killed in the name of honour in Swat district in 2020, 18 in 2021, 15 in 2022 and 26 in 2023 till June.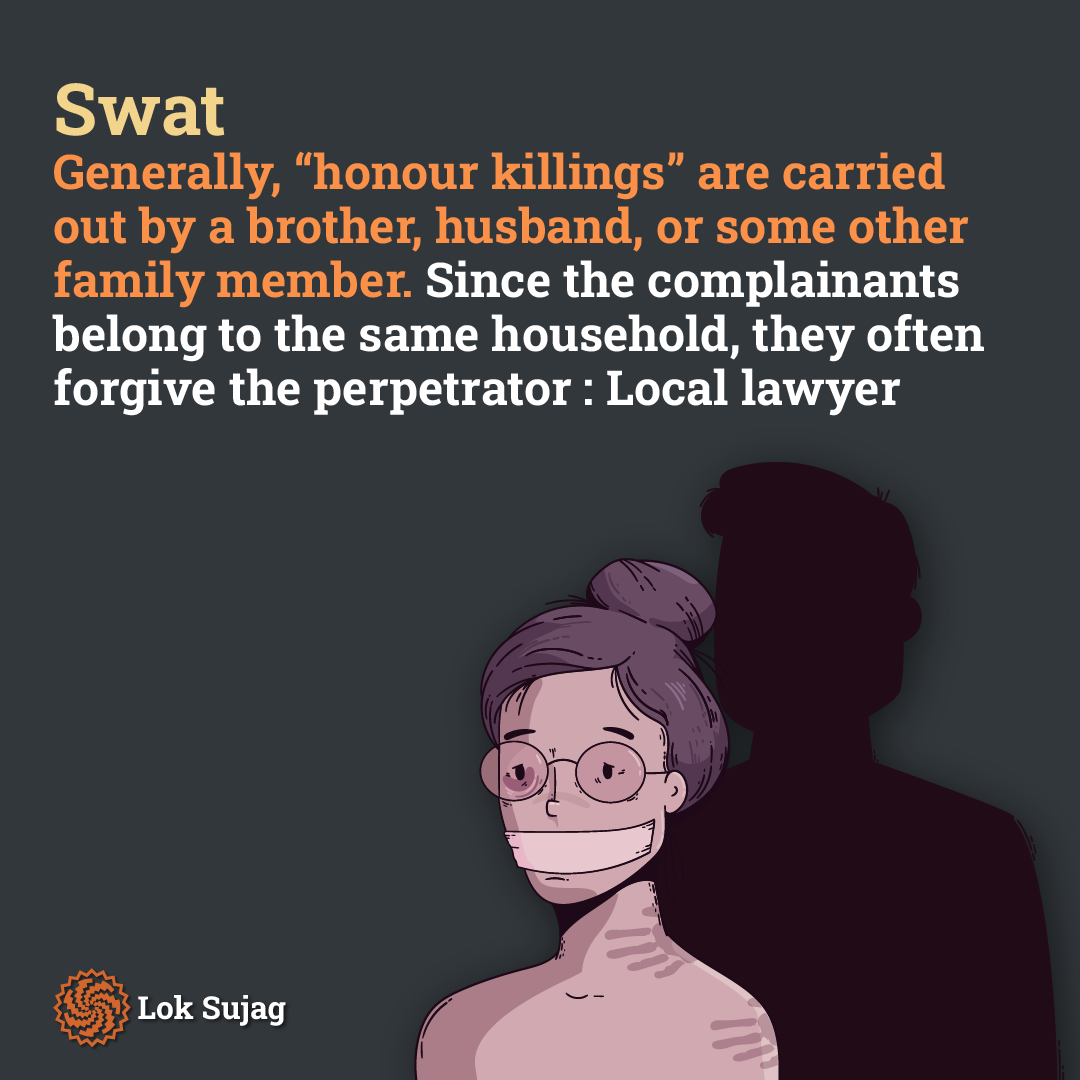 According to the organisation's director, Irfan Hussain Babak, most perpetrators escape severe punishment in many such cases. He shares an example of an incident in a Swat district where a husband killed his young wife just three or four days after their wedding. Babak and his lawyer began pursuing this case. However, after some time, the victim's family reached a settlement and, allegedly, in exchange for a significant amount of money, forgave the murderer.
Shaukat Saleem Khan, an advocate, has been a member of the Human Rights Commission's Core Committee since 1998. He cites the slow pace of Pakistan's judicial system, poor quality of investigations, under-resourced investigative staff and discrimination against women as obstacles to justice.
"The general public hesitates to engage in the judicial process, hiring lawyers, attending court sessions, and becoming witnesses. The police also do not get support in compiling the crime scene map or collecting evidence. On the other hand, the inappropriate attitude of the police and lack of sympathy towards the victim's family causes them to be disinterested in the case."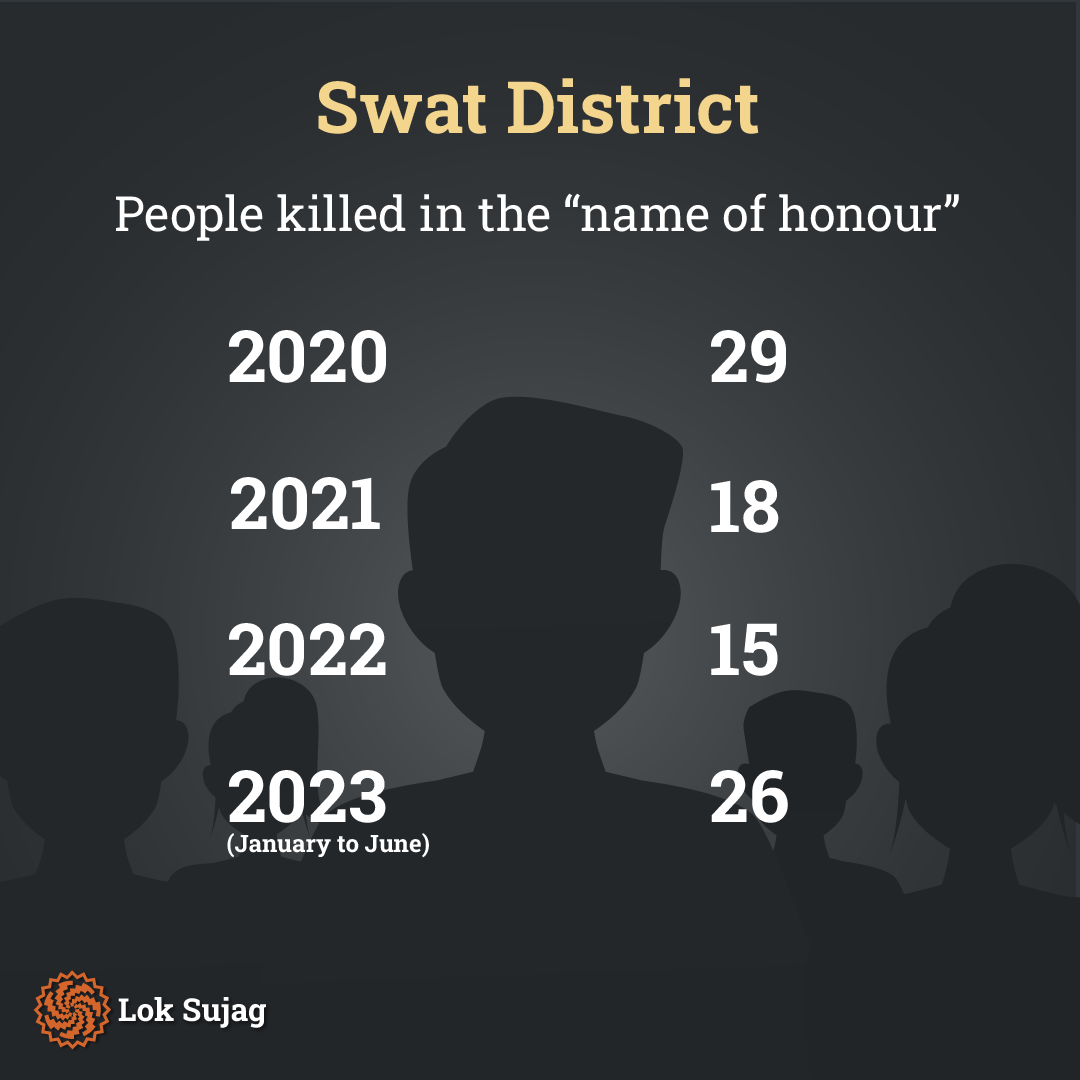 He says that separate legislation has been passed to address "honour killings", but unfortunately, in our society, men are dominant, and women are considered inferior. This social issue poses a significant barrier to the implementation of the law.
Naila Rahim is an advocate who works for women's rights. She says that news about "honour killings" is sometimes suppressed.
"In several incidents, 'honour killings' were dubbed as suicides. When we reached the scene, the family members said it was a question of their honour."
Neelam Raheem says that due to criminals not getting punished, such incidents have started happening in larger numbers because the murderers know they will get away with it.
"'Honour killings' are usually committed by a brother, husband, or another family member. Since the complainants belong to the same household, they often forgive the culprit."
Also Read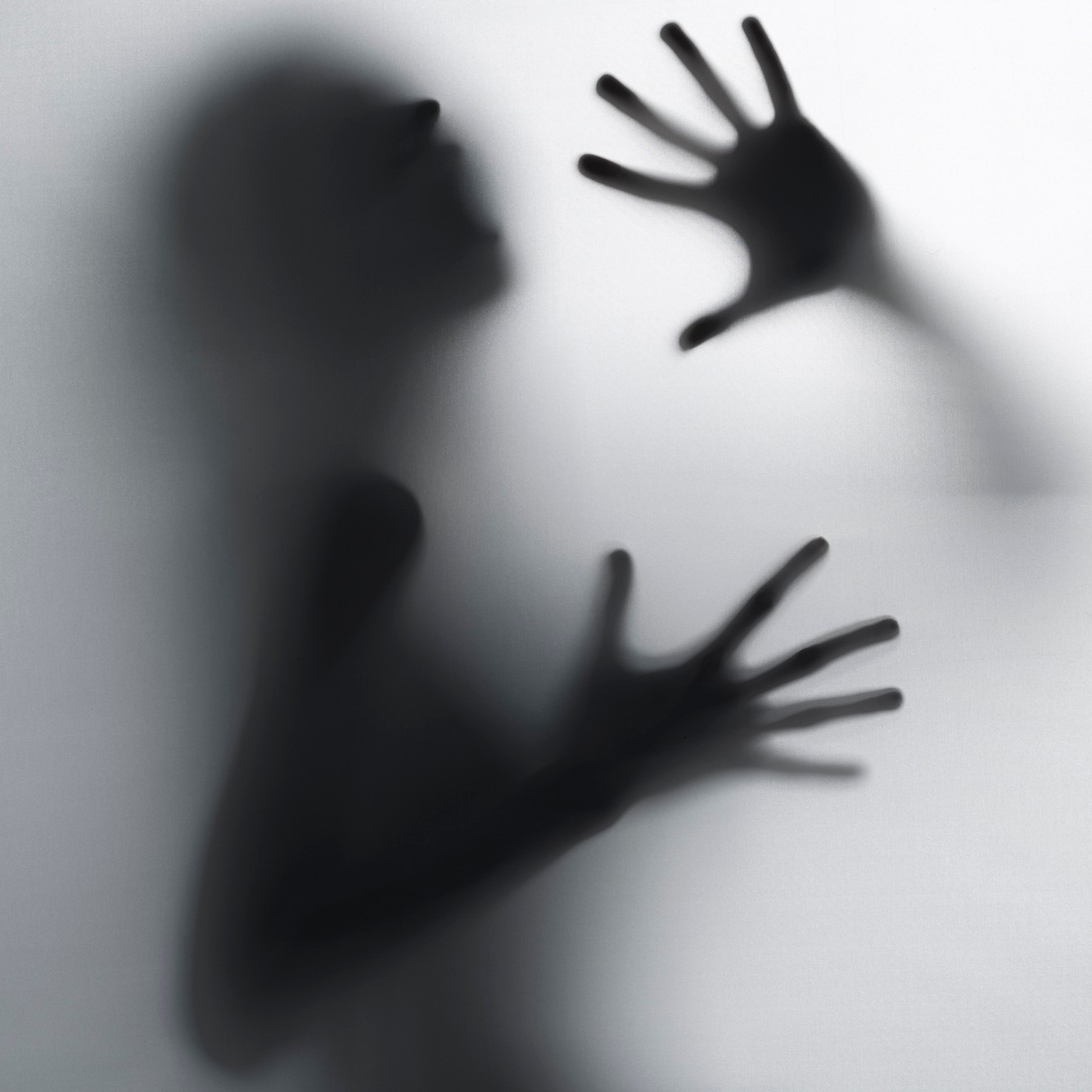 Rising incidents of 'honour killings' in tribal districts: Grim reality of gender-based violence
She mentions that due to traditional practices, most of the time, the girl's opinion is not considered when forming the relationship. When someone objects, they are told that asking the woman is not their culture. Such marriages can lead to domestic disputes later on.
According to legal experts, among the various charges related to murder, Section 302 (murder) is eligible for reconciliation (forgiveness). In the case of Section 311, the police register a case in their complaint. However, Section 311 is often not applied in "honour killings".
According to Irfan Hussain, in cases of "honour killings" where Section 311 is applied, a severe punishment is imposed if the crime is proven.
District Police Officer (DPO) Shafiqullah Khan Gandapur says that it is essential to promote education to prevent crimes like "honour killings". Parents should not marry off their children without their consent and opinions.
He says that if a forced marriage of an adult is taking place, they should contact the nearby police station so that possible complications can be addressed in a timely manner.