Sixty-year-old Musa lives in the village of Zahrain Kahoor in Pasni Tehsil of Gwadar and is a woodcutter by profession, the only source of livelihood for his family of five.
Musa was infected with malaria a few days ago and is currently undergoing treatment. He says he has to go 45 kilometres (km) away to Pasni city to get the injection daily, costing him a thousand rupees for travel and vaccination.
"It is difficult for me to take care of two meals for my family. How do I feed the children if I spend a thousand rupees on a vaccine daily? If a doctor or a single dispenser were present in the village hospital, I would not have to go through this."
Masi Mahkan is in the fifth decade of her life. A few years ago, she went through some complications during her last delivery. As the local hospital was closed, she had to go to Pasni City for treatment.
She says if she didn't get a car on time or didn't have Rs 15,000 on her, she would have lost her baby or, worse, would have died.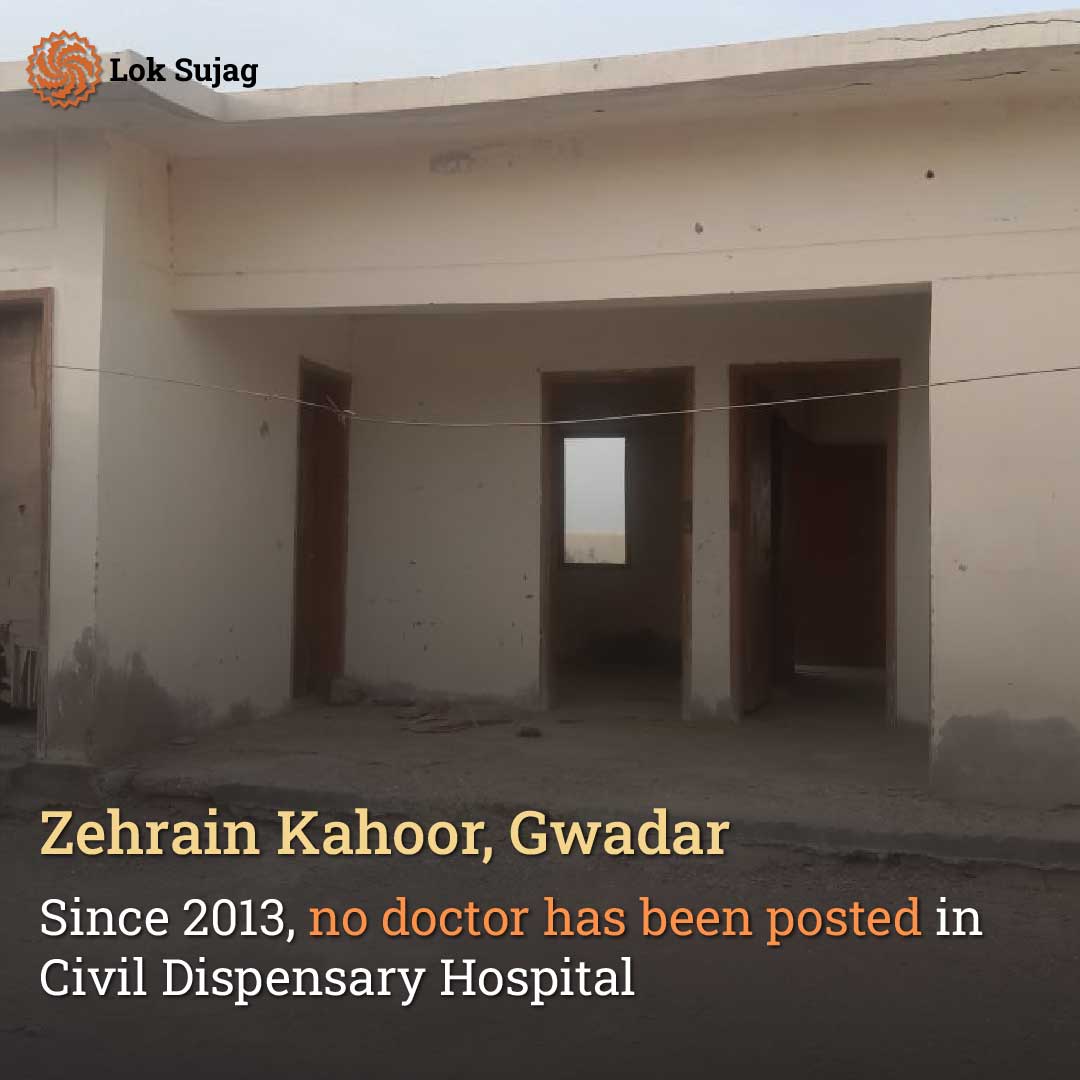 She says that the hospital in the village has not had a doctor for many years. Even for a regular fever, one has to leave one's livelihood to go to Pasni City.
She says that the elected representatives of the government from the area never thought of the people in its true sense. They just visit us to ask for the votes.
This area of Gwadar district is called Shadi Kaur. It is an agricultural area consisting of many small villages. Tehsil Pasni is 45 Km away from here, while the second nearest city of Turbat is about 130 km away.
Zahrain Kaur is the largest village in terms of population in Shadi Kaur. The foundation stone of the only hospital was laid down in 2007 in this village with a population of around 2,000. After the building was constructed in 2009, it was handed over to the Health Department. It is called Civil Dispensary (CD) Hospital.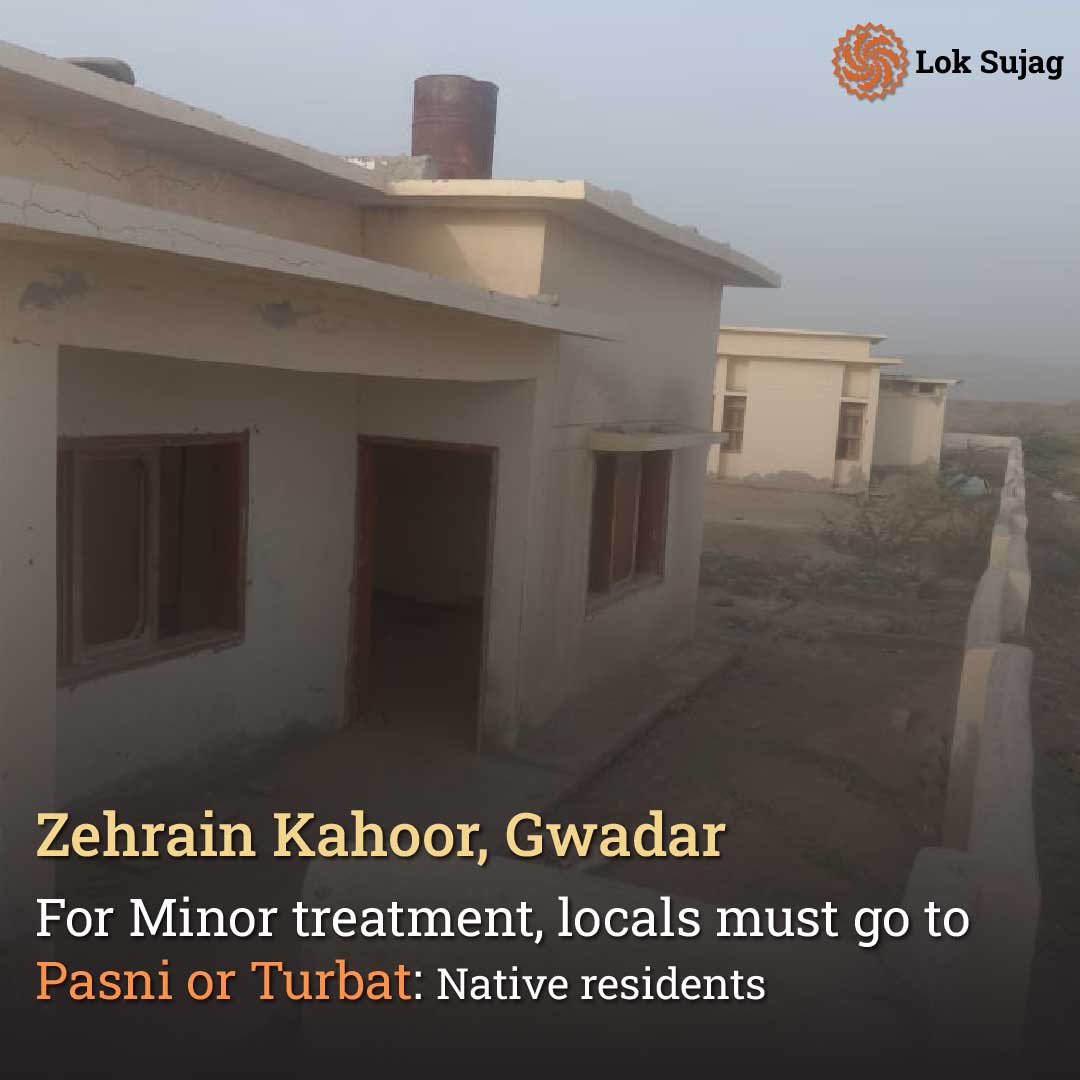 Thirty-nine-year-old Dil Murad from Shadi Kaur says there was a feeling of happiness among the area's residents on the completion of this hospital. Everyone was talking about how there would be no need to go to the hospital for routine treatment, but people's hopes had not been fully met.
"Despite having a hospital, we are deprived of basic treatment facilities and are compelled to go to Pasni City on pick-up trucks loaded with wood and hay. Elderly patients cannot even ride on these vehicles."
Fazal Ali of Zahrain Kahoor says that Dr Phalan Baloch was appointed here after the hospital's infrastructure was built. The hospital was functional, but he was transferred to Kalmaat after four years. Since then, no doctor has been posted in the hospital.
"In the wake of the doctor's absence, even the staff has disappeared from the hospital. Eventually, this beautiful building turned into ruins, with rusty padlocks on the doors and cracks in the walls of the rooms. Now, it presents the picture of a haunted mansion where no one enters."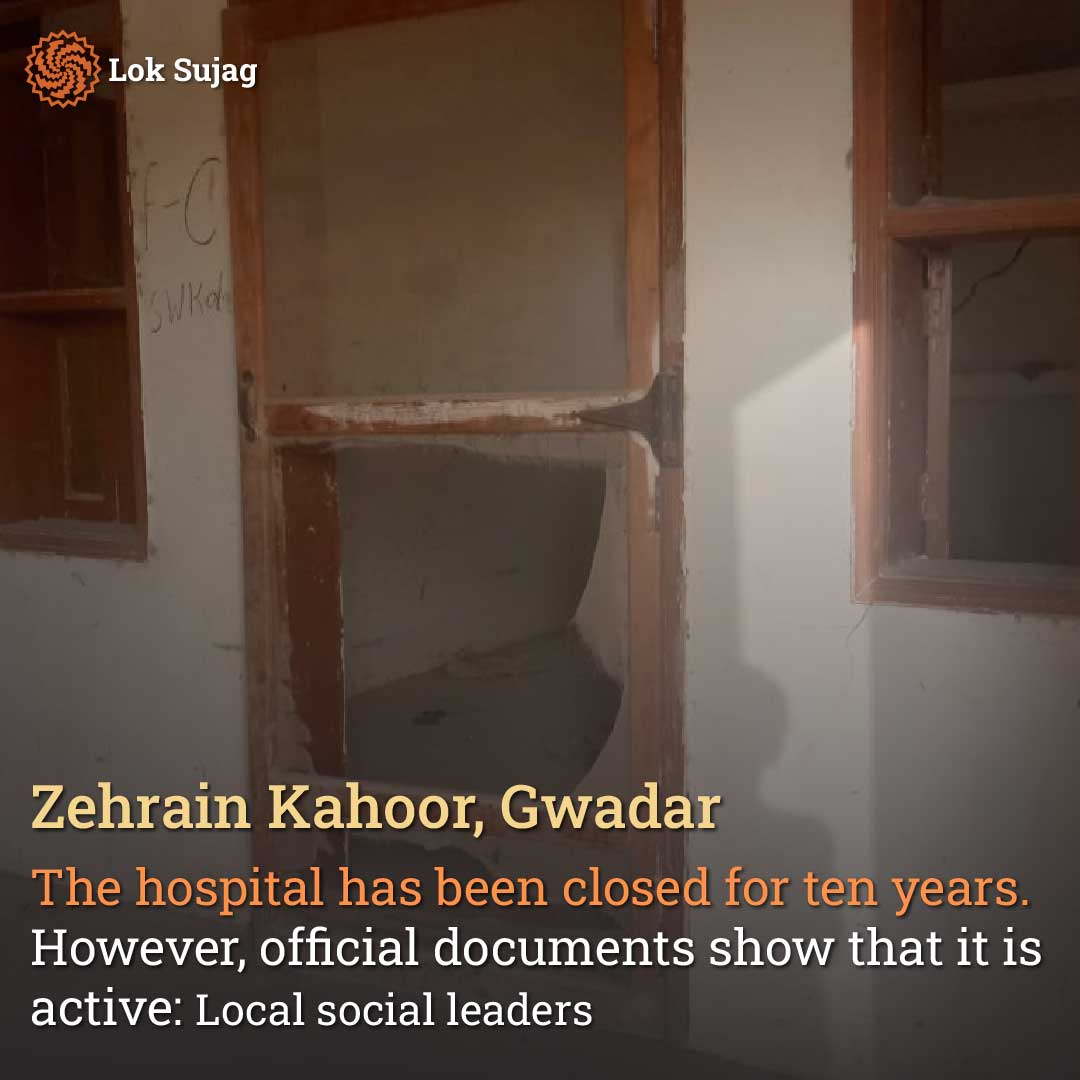 An official of the health department said on condition of anonymity that six employees were posted in the Zahrain Kahoor hospital until a few months ago. "Among them were two male nurses, two female staff members, and two fourth-grade employees. One of the fourth-grade employees has passed away."
He says that now only the doctor and clerk posts are vacant as the other local hospital employees are present in the village but don't go on duty.
"Meanwhile, a government institution started using the hospital building. The building remained with them for a few years, and then a contractor took possession of it. In this situation, the officials did not consider it appropriate to enter the building. Now the building is in a dilapidated condition."
Also Read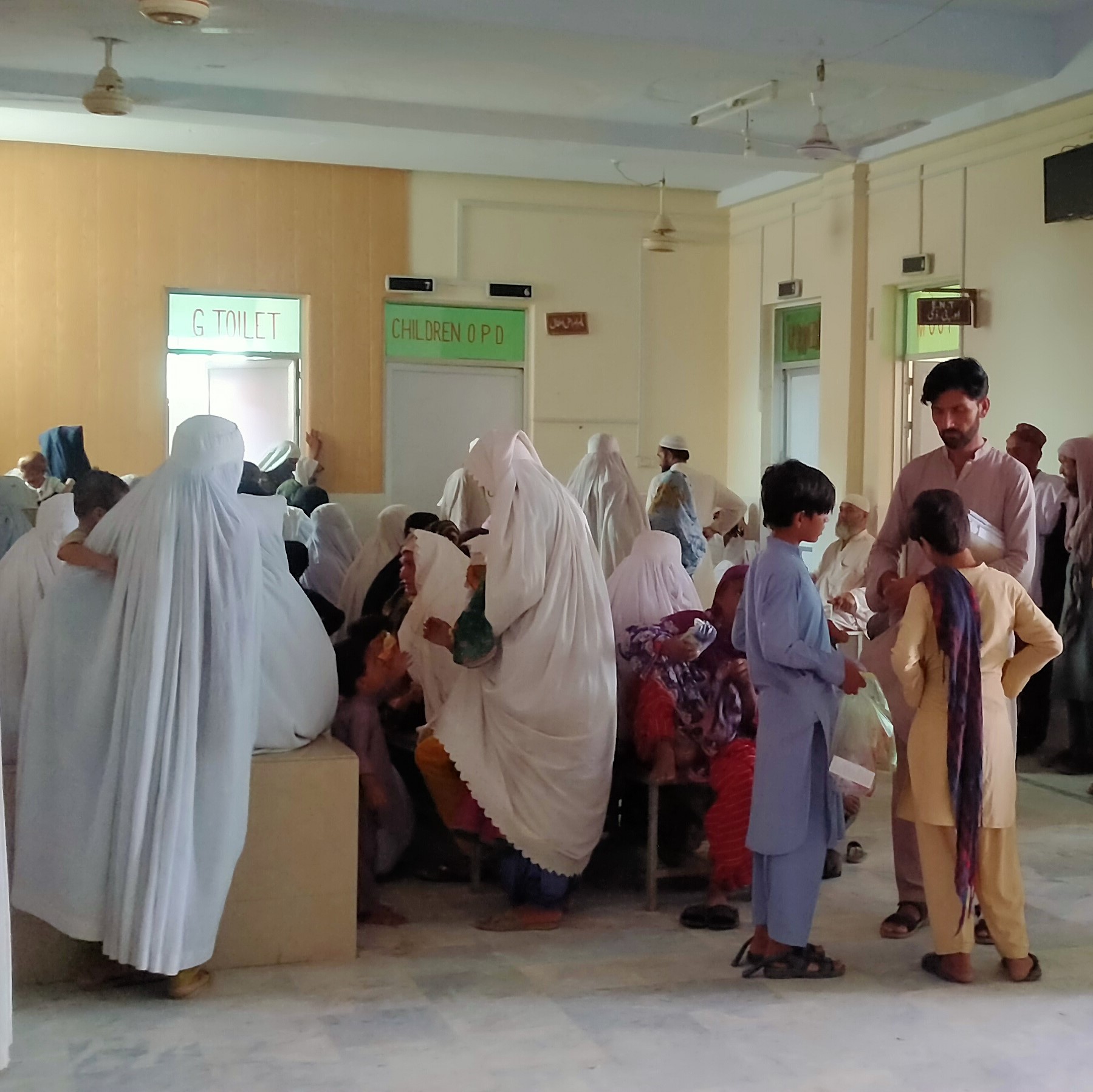 Decades of neglect: Tank district struggles with inadequate healthcare
A local social activist, Lal Bakhsh, says the hospital has been closed for ten years. He says no government representative or health department official has ever visited this hospital. All the hospital staff are locals, but they are not coming on duty. However, this hospital is operational in the records of official documents.
Gwadar District Health Officer (DHO) Latif Dashti says that Shadi Kaur is far from Ketch, and the roads are rough. He says that it is difficult for doctors to go there, and the hospital building has become uninhabitable, too. However, despite this, he is trying his best to appoint any diploma-holder dispenser who is a resident of Shadi Korh. "For this, the names of two persons have also been suggested. I hope that the hospital will be made functional soon."
Latif Dashti further says that about two hundred patients came monthly when the hospital was operational. Most of them were children.
He adds that a livestock hospital building near CD Hospital was completed in 2011 but has not yet been inaugurated. "This building is also starting to deteriorate. Now we are trying to reactivate the CD Hospital in the livestock hospital building."