During the summer vacations, educational institutions in Punjab usually mark the peak tourism season in Gilgit-Baltistan. However, this year has seen a significant decline in the number of tourists compared to previous years.
Inam Karim Noomi, the proprietor of a hotel in Gilgit's Hunza Valley, points out that the tourism industry in the region has been adversely affected by untimely rains, landslides, flash floods, and glacier lake bursts.
July and early August witnessed two major landslides resulting in two fatalities in the area, with an additional four casualties in Skardu. These landslides led to the closure of 10 different roads for extended periods, causing disruptions.
Towards the end of July, the road connecting Chilas and Gilgit was shut down for two days at Tatta Pani and 24 hours in Kohistan. According to the National Disaster Management Authority (NDMA), a stretch of road spanning one and a half kilometres (km) remained damaged from June to the first week of August this year.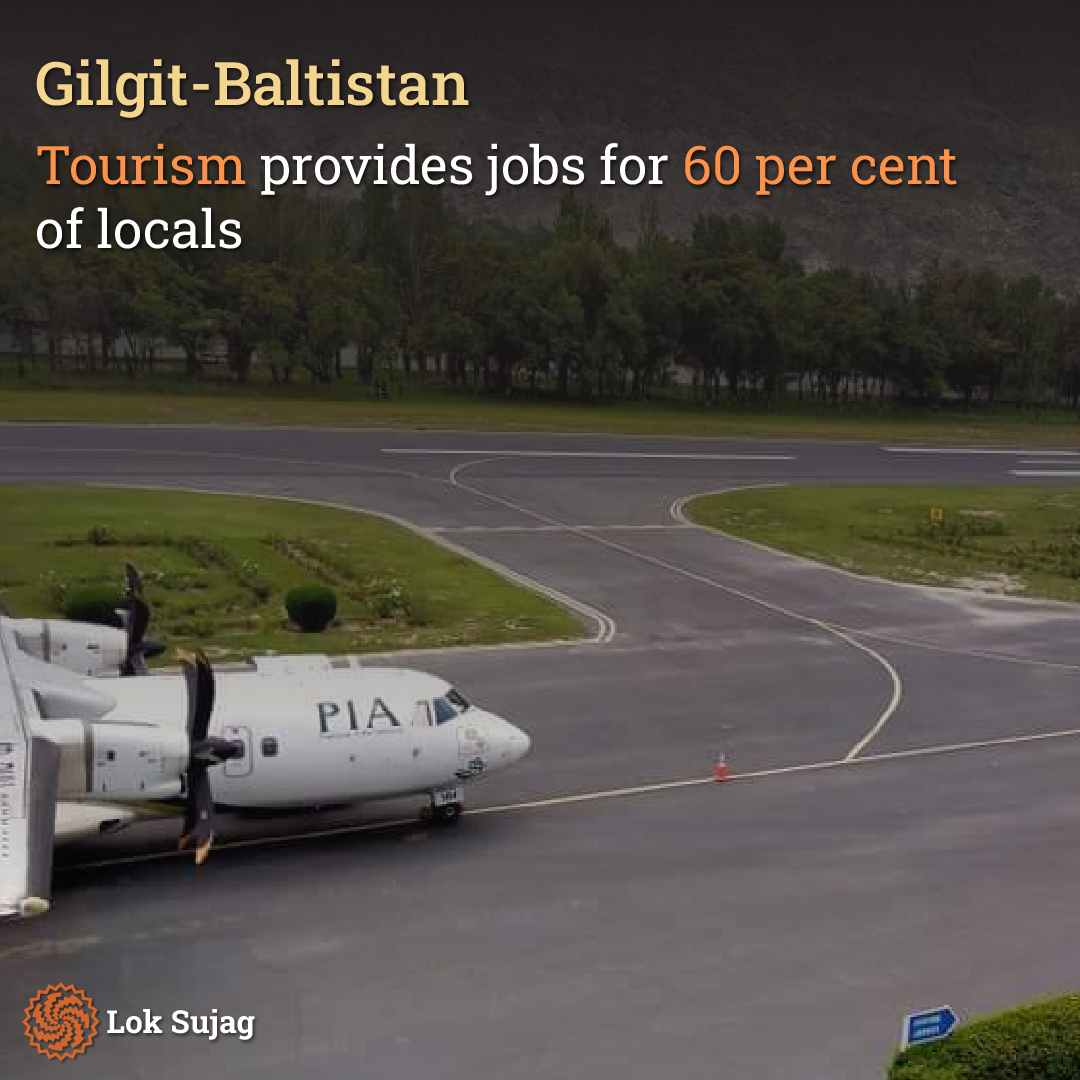 Kausar Hussain, General Secretary of the Gilgit-Baltistan Hotel Association, highlights that the routes to Ferry Meadows have been inaccessible for the past ten days, resulting in an estimated daily loss of Rs 50 lakh for the already suffering tourism industry.
Zahoor Elahi, Senior Vice President of the Hunza Hotel Association, reveals that just two years ago, July and August witnessed a bustling influx of tourists in Hunza, filling up hotels. However, the scenario has drastically changed. The roads have become an obstacle for many tourists, causing them to turn back due to roadblocks.
"Hunza boasts 80 registered hotels and a handful of unregistered guesthouses. None have experienced good business this season," says Zahoor.
Kausar further elaborates that the total count of registered hotels across the ten districts of Gilgit-Baltistan amounts to 2,000. Alongside these, unregistered hotels also operate. Sixty per cent of local employment hinges on the tourism sector.
"When tourists arrive, a chain of economic activity is set in motion. Taxis are in demand, driving sales for carriage goods and items like fruits and flowers. This dynamic sustains the hotel business. While people are eager to visit Gilgit-Baltistan, the obstacles posed by floods from landslides and rains challenge their journey. While we can't control the weather, there's potential to reduce the impact of landslides."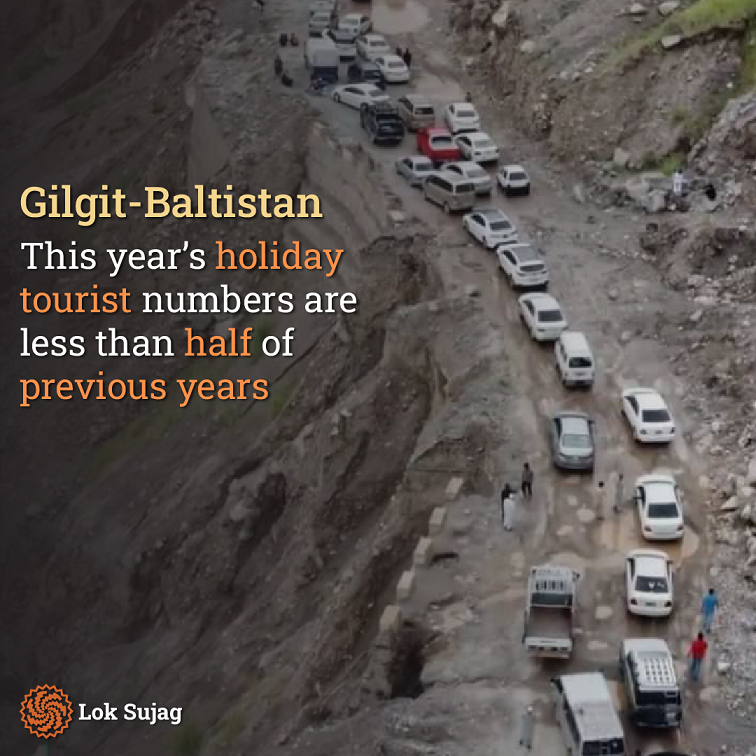 Discussing the traffic issues, Kausar describes the recurrent challenges. The road at Tatta Pani is usually blocked due to floods and landslides. During the summer, tourists and locals alike use this road for about three to four months, after which it's closed due to snowfall. The traditional Karakoram Highway also frequently faces closures at Kohistan due to landslides.
"This situation is wrecking the tourism industry. One practical solution is to make the Gilgit airport more functional and open it up for international flights, connecting to major cities across Pakistan," Kausar concludes.
A dedicated local environmental activist, Amir Hussain, points out a major trend over the past few years: an increase in domestic tourists visiting the region. This influx has been followed by substantial investments in construction, which, he says, clash with the environment. Traditionally, the area's architecture involves utilising locally-sourced stone, mortar, and wood. The wood is derived from self-cultivated trees rather than harvested from forests.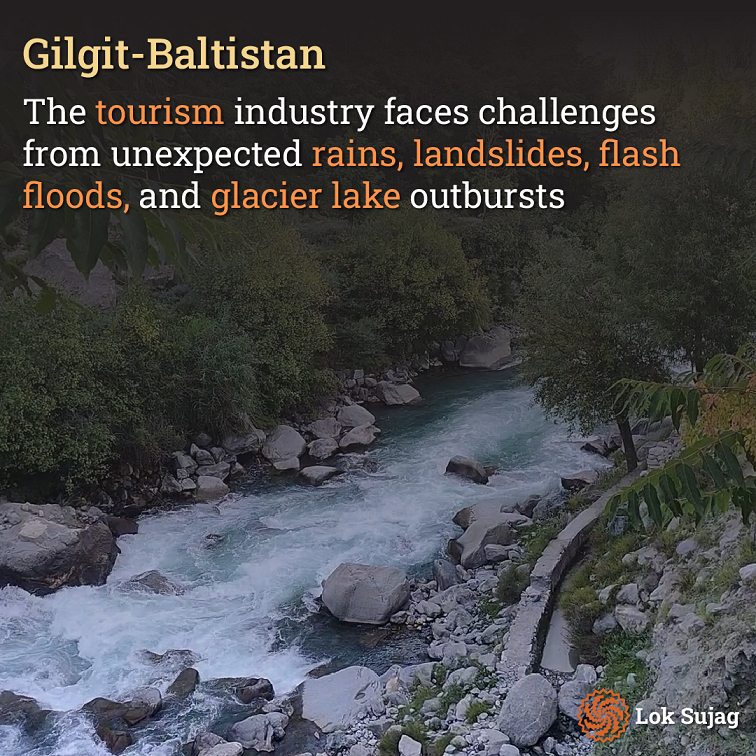 Amir emphasises that constructions following eco-friendly principles tend to be more long-lasting. However, he says that the current shift towards using cement and iron for construction undermines ecological balance.
He says that the area is witnessing the expansion of a "concrete forest" at the expense of the natural woodland. He asserts that one of the primary drivers of climate change is the combination of deforestation and excessive livestock grazing across extensive pastures.
He notes that not a lot of thought was given to the broader implications when the road network was established, involving blasting that weakened the mountains and rock structures. This has led to an increase in landslides during periods of rainfall.
He notices that structures have been built over water paths and drainage systems. Despite usually receiving little monsoon rain, the changing climate has upset this balance. Constructing buildings in unsuitable areas hampers the natural flow of water channels, leading to disorderly outcomes.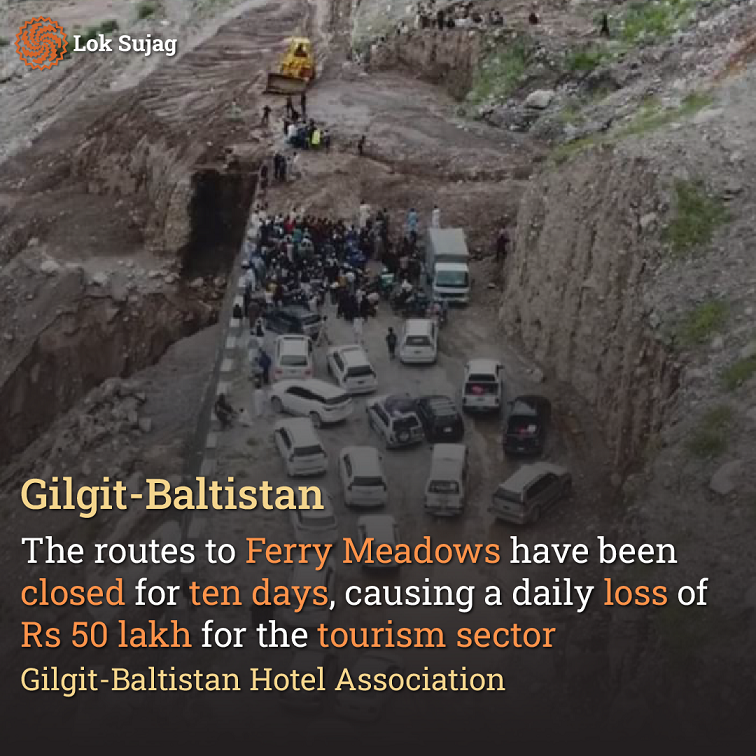 Yasir Hussain, the Director of the Tourism Department in Gilgit-Baltistan, emphasises the presence of strong environmental laws in the area, which are followed carefully during construction. He says the government's dedication to this issue is shown by designating a protected zone where construction is forbidden.
He talks about the delicate balance between promoting construction for tourism growth while upholding environmental values. The government carefully assesses projects, prioritising ecological considerations. The Pakistan-China agreement includes enhancements to road infrastructure and the creation of tunnels at Tattapani Road and Kohistan, which should minimise ongoing challenges.
Also read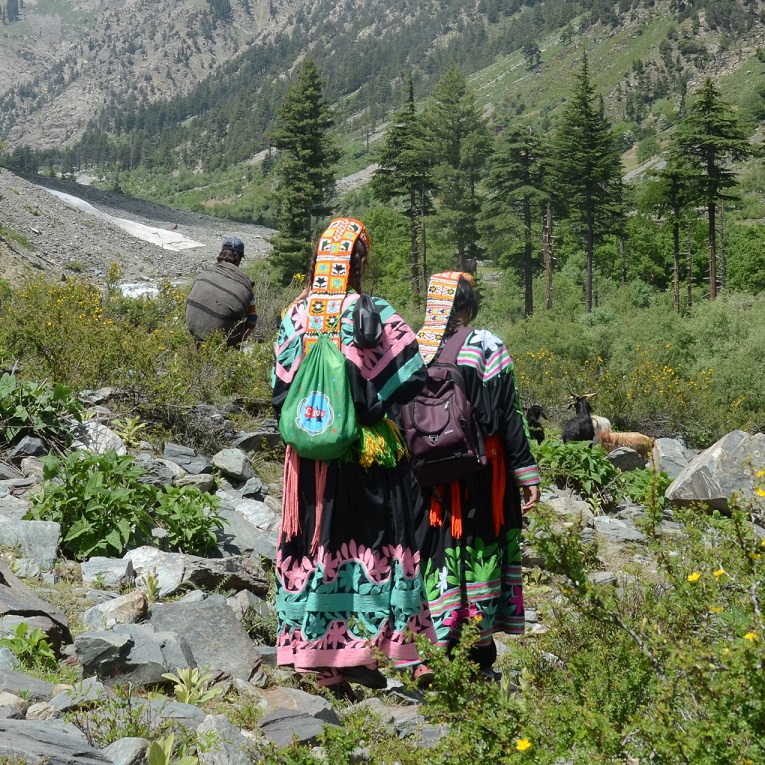 Love, loss and faith in the Kalash valleys
Yasir acknowledges that road construction's blasting has contributed to the destabilisation of mountains and rocks, causing landslides. However, he expects this issue to improve over time. Additionally, he notes a shift in tourism dynamics – a rise in domestic tourists visiting Gilgit-Baltistan alongside the earlier influx of foreign tourists. He contrasts the behaviours of these two groups: foreign tourists are more conscientious, avoiding littering in open areas, roads, and parks. Conversely, domestic tourists tend to neglect these precautions.
This discrepancy is evident in the spread of plastic waste and trash, including water bodies. The persistence of non-degradable plastics poses a significant threat to the environment.
Amir Hussain highlights a new trend where tourists visit Gilgit-Baltistan for peace, better weather, and natural beauty. However, a shift is emerging, resembling the bustling streets of Murree's Mall Road and Abbottabad's Mansehra Road – lacking the peaceful atmosphere and pristine surroundings once synonymous with Gilgit-Baltistan.
This raises the question: Why choose Gilgit-Baltistan under these conditions?