Following the new constituency delimitation for the upcoming general elections, Rajanpur, along with other districts in the country, has witnessed a reconfiguration in its constituencies. While the count of National Assembly constituencies remains the same, an additional seat has been granted to the Provincial Assembly, bringing the total Punjab Assembly seats in the region from five to six.
After the incorporation of the Federally Administered Tribal Areas (FATA) into Khyber Pakhtunkhwa due to the 25th constitutional amendment, the region has undergone a significant shift in its National Assembly representation, which has resulted in a reduction of six National Assembly seats, causing changes in the numerical arrangement of constituencies nationwide. For instance, the National Assembly Constituency 193, previously from Rajanpur in 2018, has become Constituency 187.
As per the 2023 digital population census, Rajanpur now has a total population of 2.381 million, marking a notable increase from the approximately 2 million residents recorded in the 2017 population census. This population surge is attributed to the recent addition of a provincial assembly seat within the district.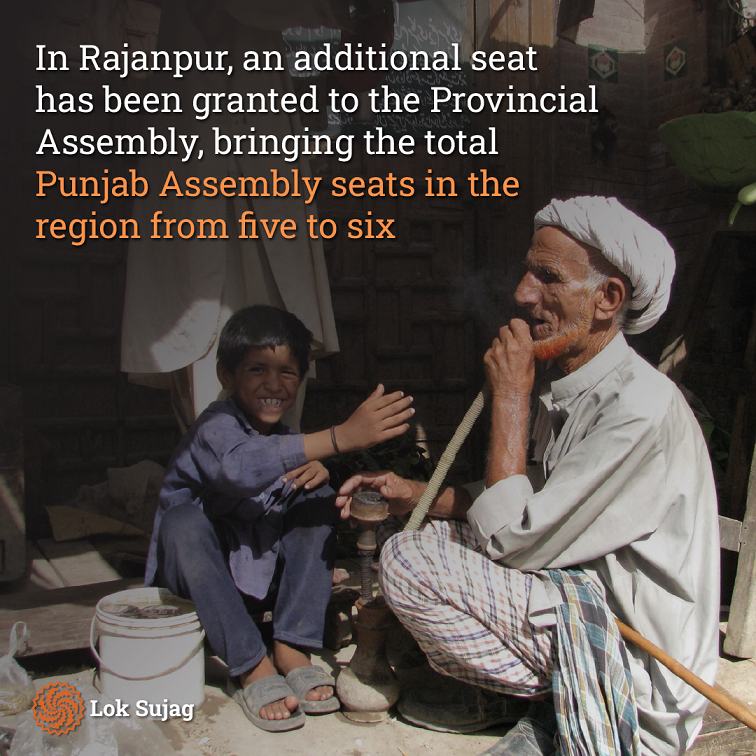 As of the 2018 constituency delimitation, Rajanpur had a recorded voter count of 887,990. However, with the recent 2023 constituency delimitation, the number of registered voters has risen to 1,123,286, marking an increase of 235,296 voters in the district.
As of the 2018 constituency delimitation, the provincial constituencies in Rajanpur were designated from PP-293 Rajanpur 1 to PP-297 Rajanpur 5. Due to the addition of an extra-provincial constituency, these designations have been modified, expanding the range from PP-292 Rajanpur 1 to PP-297 Rajanpur 6.
During the 2018 general elections in Rajanpur, voting occurred for three national and five provincial seats. The candidates from the Pakistan Muslim League-Nawaz (PML-N) — except for two individuals from NA-195 and PP-297, part of the National Assembly Constituency encompassing the Rojhan Mazari area — had withdrawn their candidacies. These candidates then contested the elections as independent candidates.
In the same elections, Sardar Jafar Khan Leghari from the Pakistan Tehreek-e-Insaf (PTI) won against independent candidate Sardar Sher Ali Khan Gorchani in the National Assembly constituency NA-193 Rajanpur 1.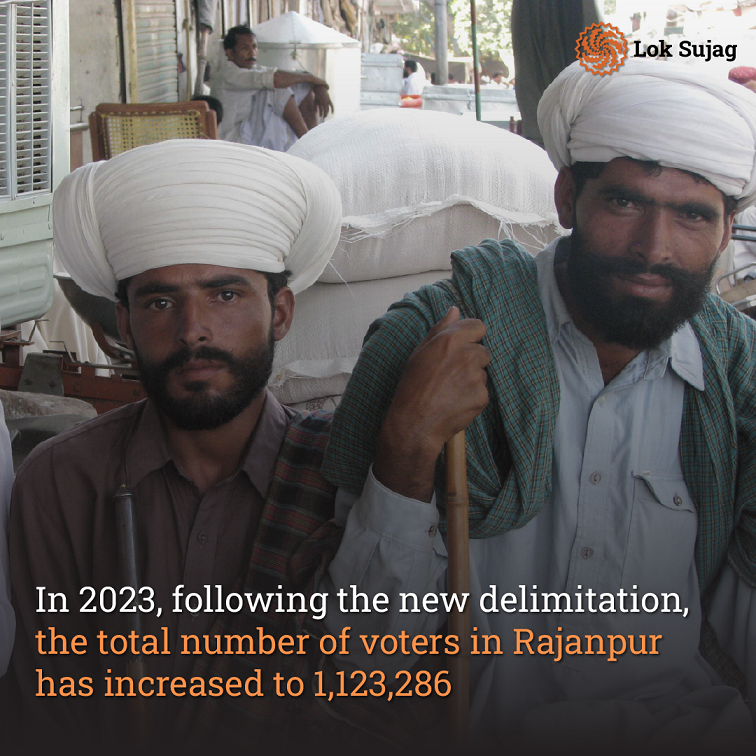 In the National Assembly constituency NA-194 Rajanpur 2, Sardar Nasrullah Khan Dreshak of PTI won against independent candidate Hafeez ur Rehman Khan Dreshak. In NA-195 Rajanpur 3, PTI candidate Sardar Riaz Mahmood Khan Mazari secured a win against Khizar Hussain Mazari from the PML-N.
In the Provincial Assembly constituency PP-293 Rajanpur 1, PTI's Muhammad Mohsin Laghari secured a win by defeating independent candidate Sardar Sher Ali Gorchani.
In PP-294 Rajanpur 2, PTI's candidate, Sardar Hasnain Bahadur Dreshak, defeated independent candidate Athar Hussain Khan Gorchani.
In PP-295 Rajanpur 3, PTI's candidate, Sardar Farooq Amanullah Dreshak, emerged victorious by defeating independent candidate Sardar Parvez Iqbal Gorchani.
In PP-296 Rajanpur 4, the candidate from PTI, Muhammad Tariq Dreshak, emerged victorious by defeating independent candidate Sardar Muhammad Yusuf Dreshak. In PP-297 Rajanpur 5, the candidate from PTI, Sardar Dost Muhammad Mazari, defeated PML-N candidate Sardar Atif Khan Mazari.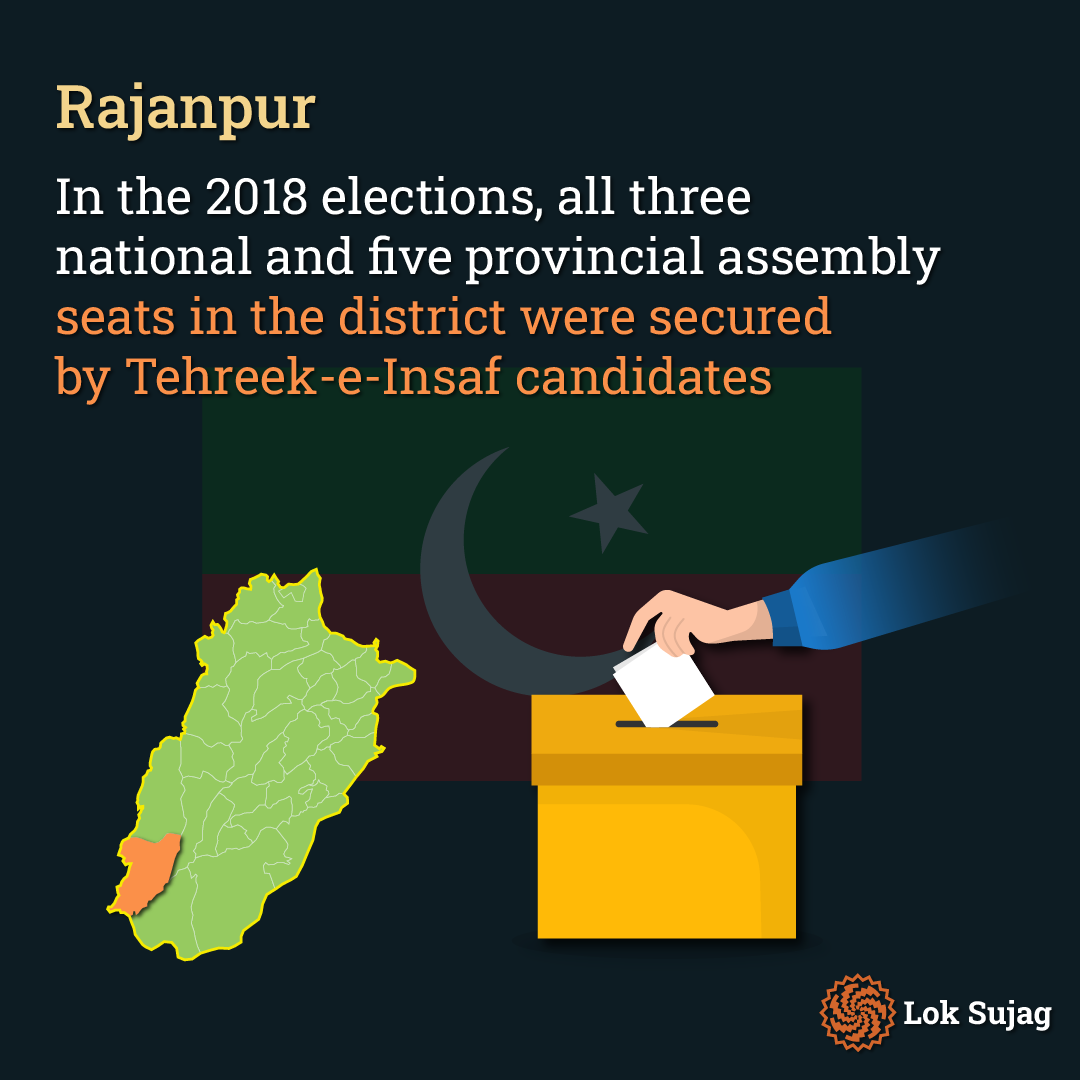 In this manner, all the candidates from PTI secured seats across 3 National Assembly and 5 Provincial Assembly constituencies in the district.
The provincial assembly constituency that has been added in Rajanpur is PP-292. It includes areas like Kot Jano Malla Wala, Thal Shahin Wala, Jhok Mahar, Qambar Shah, Rustam Laghari, Qasim Wala Kotla Maghlan, Muhammadpur Hanbhi, Town Committee Dajal, Qanungo Halqa Dajal, Chak Koray wala, Boliwala, Dhora Randan, and the tribal area of Chacha Qanoongo.
The population of these areas amounts to 44,281 and was formerly a part of the PP-193 Rajanpur 1 constituency.
The redistricting of constituencies has generated complaints from various political leaders, although some perceive it as an advancement favouring their own interests.
Former Vice Chairman of the District Council, Mirza Shahzad Khan Hamayun, says that the constituency redistricting is acceptable overall. However, he highlights that some regions, previously adjacent to one constituency, have now been encompassed within more remote constituencies.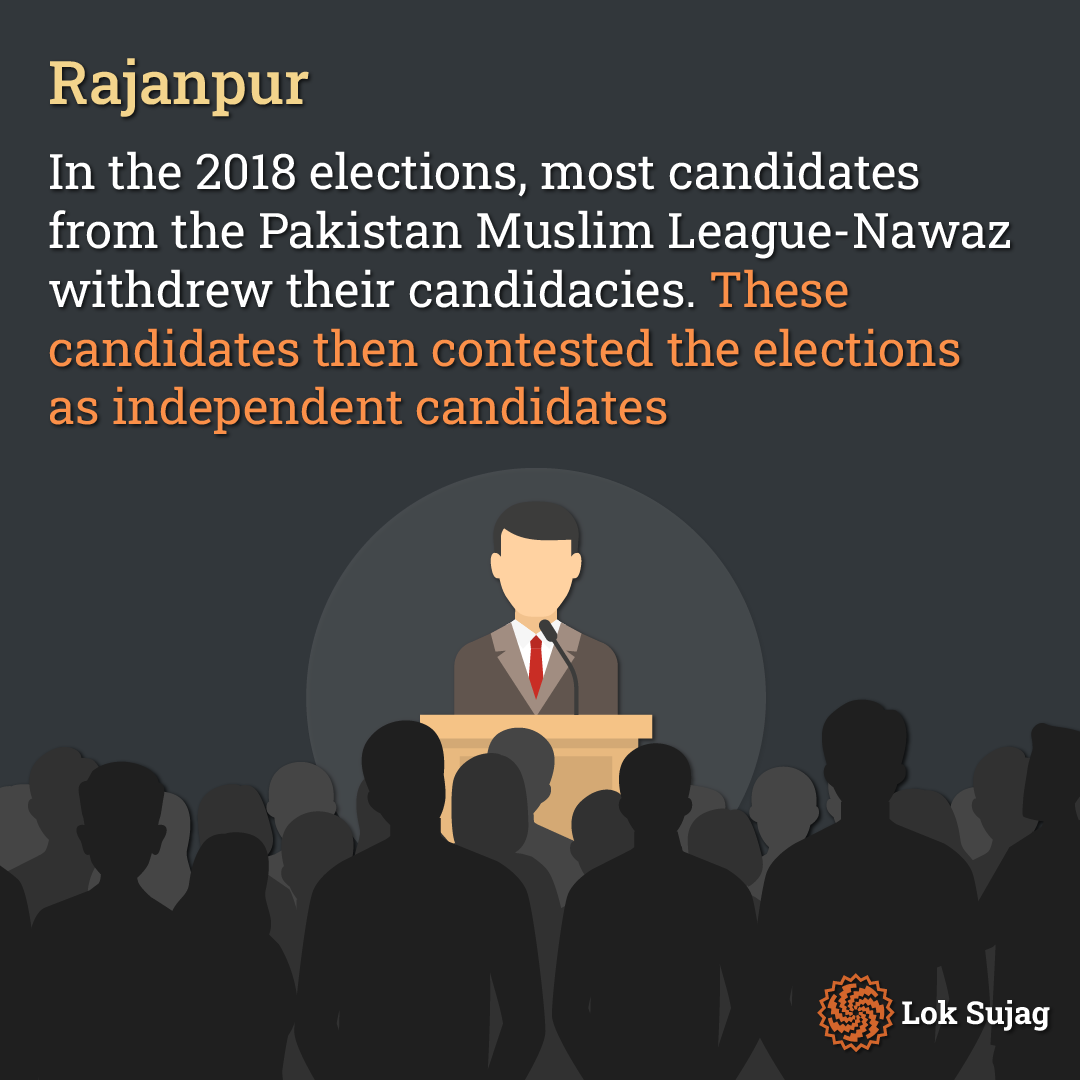 Ghulam Ali, a voter from the Gudanwala area, voiced his concern that his locality, previously linked with Jam Pur in constituency PP-293, has now been included in PP-294. He says that such alterations should not have taken place.
Furthermore, areas such as Ala Abad Sharqi and Kotla Maghlan, formerly part of Jam Pur, have been shifted to constituency PP-294, Mohammadpur.
Similarly, Sadiq Khan Dreshak, brother of former MPA Farooq Amanullah Khan, highlights that during the 2018 elections, Haji Pur and Fazil Pur were constituents of PP-295, having a significant vote bank in their favour. However, the recent delimitation has transferred these areas from PP-295 to PP-94.
Consequently, their rival candidates stand to gain an advantage from this change.
Also Read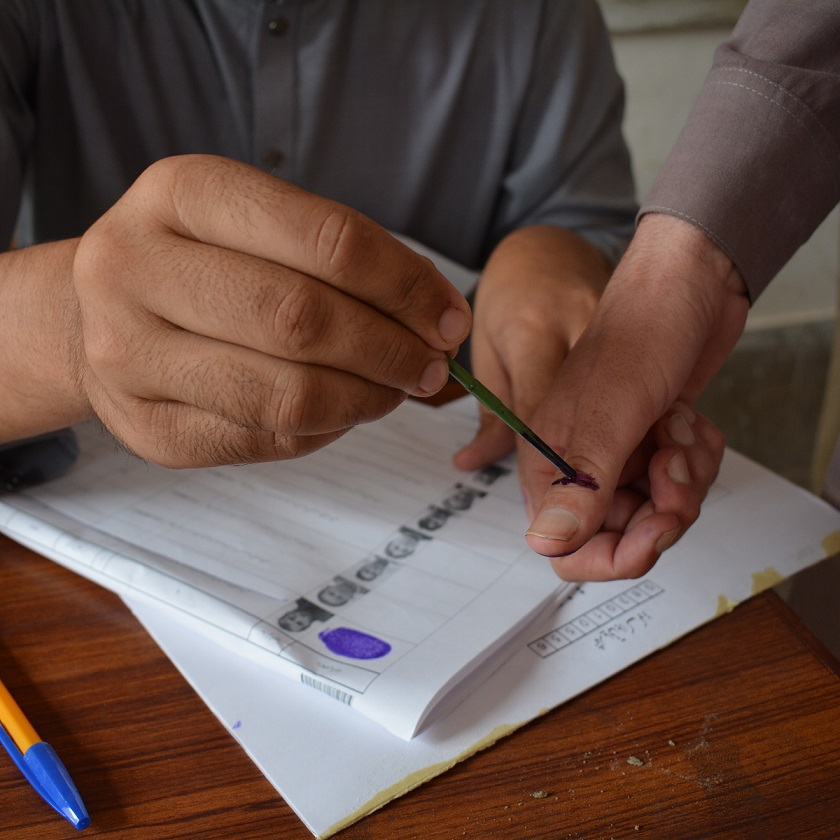 Balochistan's long-awaited Quetta municipal elections: A ray of hope amidst urban challenges
He further says that the appeal process within the Election Commission against the delimitation is complex. Incorporating a few Patwar circles into one constituency demands altering six district boundaries. Failing to execute this could lead to a considerable increase in votes in one constituency and a drastic reduction in another. Whether they agree or not, this scenario forces them to accept these changes.
PML-N leader Sher Ali Khan Gorchani expresses his satisfaction with the current delimitation changes. However, he plans to appeal to the Election Commission to include specific areas from one constituency into another.
The former provincial minister, PTI leader, and electoral candidate Sardar Hasnain Bahadur Dreshak's campaign manager, Syed Shafique Bukhari, expressed concerns regarding the delimitation. According to him, the placement of Jampur City in PP-293 Rajanpur 2, rather than PP-292 Rajanpur 1, might affect their vote bank.
Additionally, he aims to have Rukh Peer Bahksh Sharki, Bagwala, and Reekh Rakh Patwar Circle included in PP-293 rather than PP-294 due to their previously garnered votes, which may be lost under the new arrangement.