Mohammad Irfan of Multan works to make number plates for motorcycles and cars. His ten-year-old son Abdul Mateen started having breathing difficulty a few years ago. He continued to take medicine from different doctors and sages, but it did not work. After that, his son also started having a fever; when it got worse, the child would get sick, and his condition would get better after a few days.
Irfan said that an acquaintance advised him to get the child treated at Multan Children's Complex. After doing an examination and having medical tests there, the doctors asked for a check-up with a pediatric oncologist at the Children's Hospital.
The oncologist told him that the child had clear signs of blood cancer and immediate treatment was required. Abdul Mateen was admitted to the hospital in September 2019, where treatment for his T-cell acute lymphoblastic leukaemia called 'T All' started.
The doctor hoped that the child would recover after the treatment. Abdul Mateen's treatment continued for more than a year. In July 2020, the child fully recovered and is now leading a healthy life. Mohammad Naseer, a farmer of Mian Channu, says that his thirteen-year-old son Rehan Ali was often sick. His spleen was enlarged and infected. On the advice of a local doctor, he was brought to the Children's Complex, Multan, where he was diagnosed with blood cancer.
There was no such patient in his family before.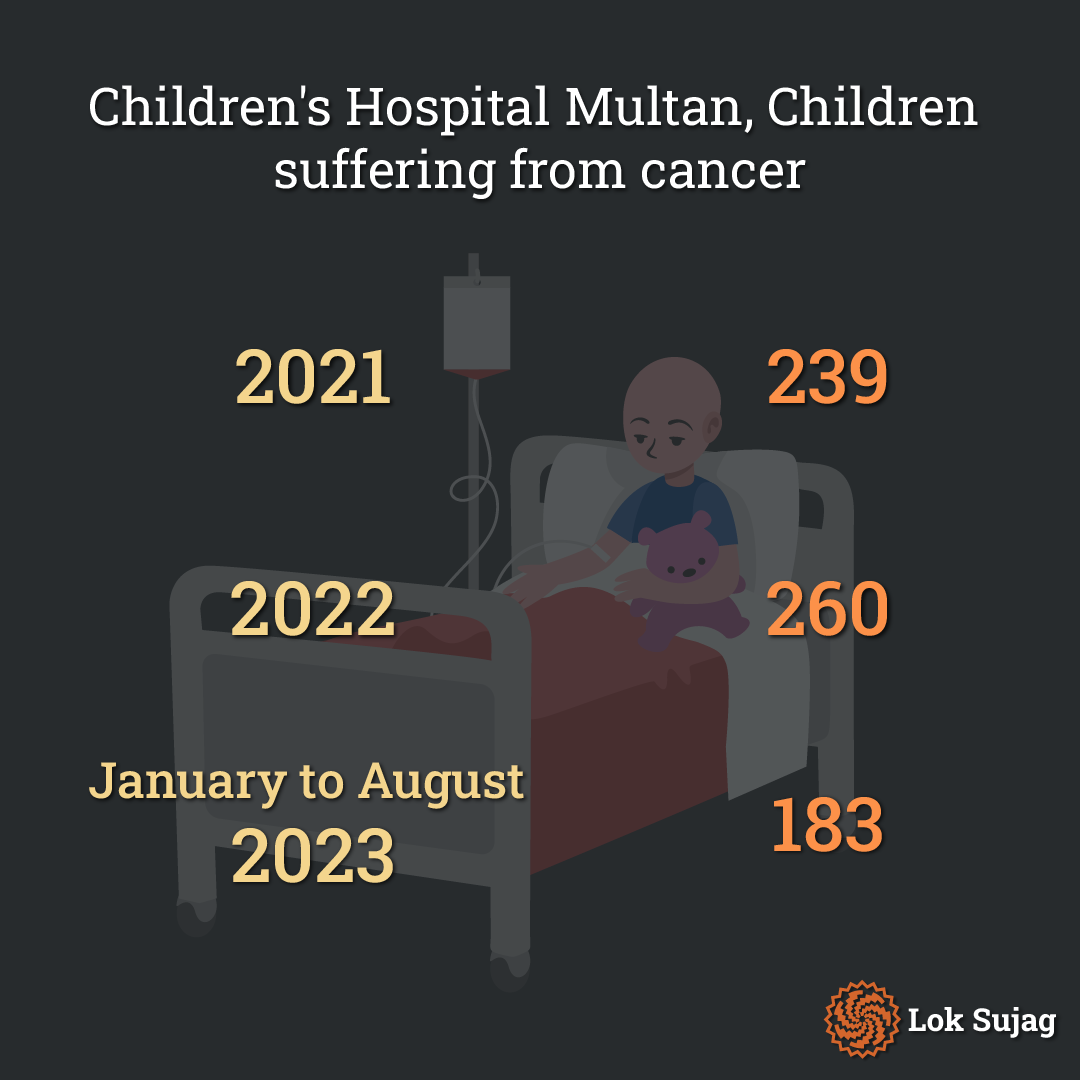 The child's treatment began in January 2020. After a year and a half of treatment, his son remarkably recovered. The head of the Children's Complex Cancer ward declared Rehan healthy, and he returned home full of joy.
However, after some time, Rehan's health deteriorated once more. A medical test revealed that the cancer had returned. The doctors explained that his treatment now required a bone marrow transplant, a procedure unavailable at the Children's Hospital in Multan.
They took the child to Children's Hospital Lahore, where they struggled to secure admission. He mentions that the hospital was so crowded that two children shared a single bed. While undergoing treatment, Rehan also developed a high fever.
Naseer states that the attitude of the doctors and staff at Lahore's Children's Hospital lacked compassion. They often approached him and told him he was wasting their time and his own, as there was little hope for the child's survival.
Naseer mentions that Rehan's condition continued to deteriorate in the hospital, and tragically, he passed away, leaving them in tears.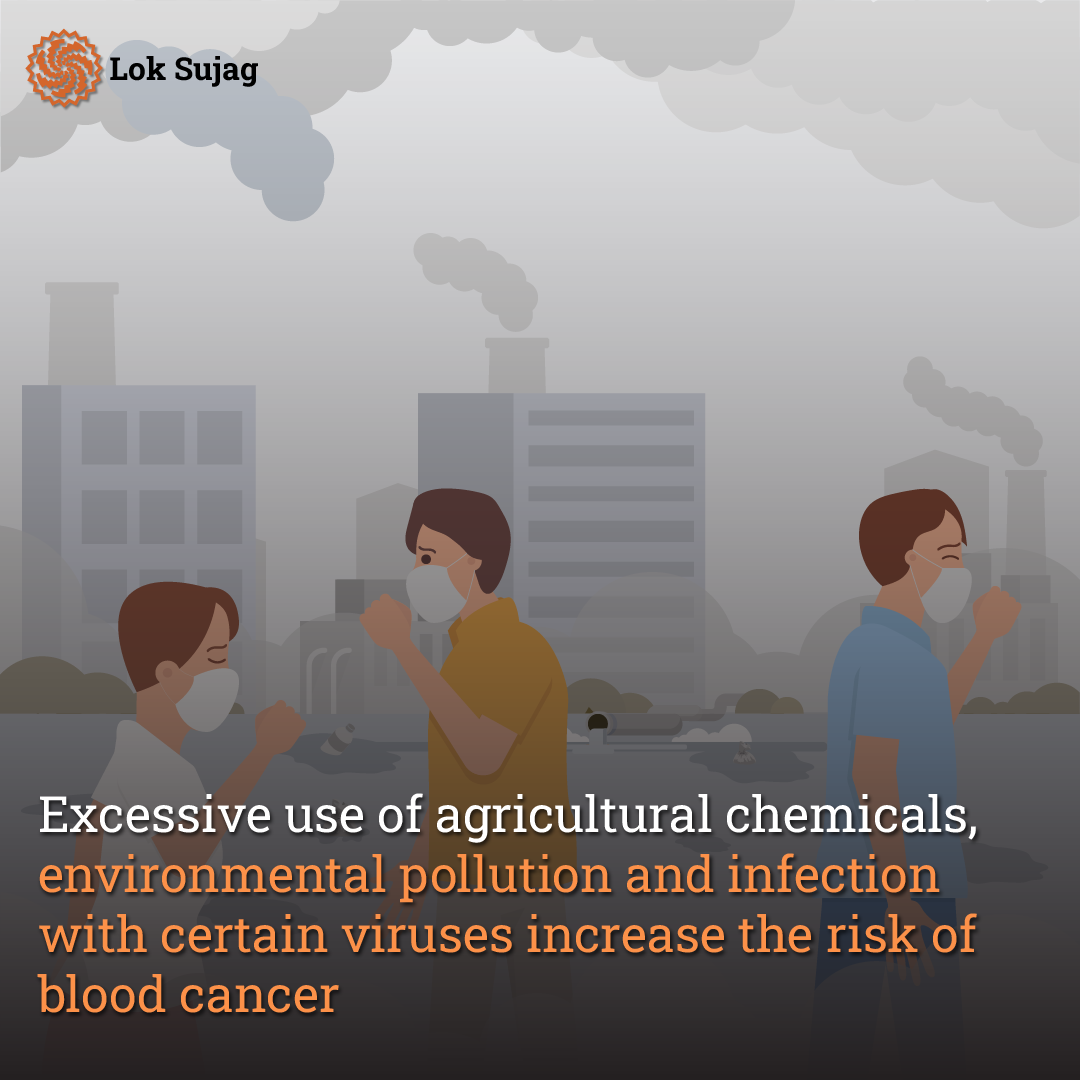 The Children's Hospital in Multan is the sole treatment centre in South Punjab where children with cancer receive medical care. In 2021, the oncology department admitted 239 child patients with cancer. In 2022, this figure rose to 260; by August of this year, 183 children had already been admitted to the Children's Hospital. Consequently, the number of patients seeking treatment here has steadily increased yearly.
Dr Zulfiqar Ali Rana is the head of this hospital's oncology department. Based on his extensive experience, he has observed a rising trend in childhood cancer cases in South Punjab.
These statistics pertain to children who manage to reach the hospital. Unfortunately, many individuals residing in rural areas do not seek medical treatment, potentially resulting in more undiagnosed cases.
He explains that this disease is often linked to chromosomal changes. Factors such as excessive use of agricultural chemicals, environmental pollution, and infection with specific viruses can increase the risk of blood cancer. This disease can afflict children ranging from two to thirteen years old.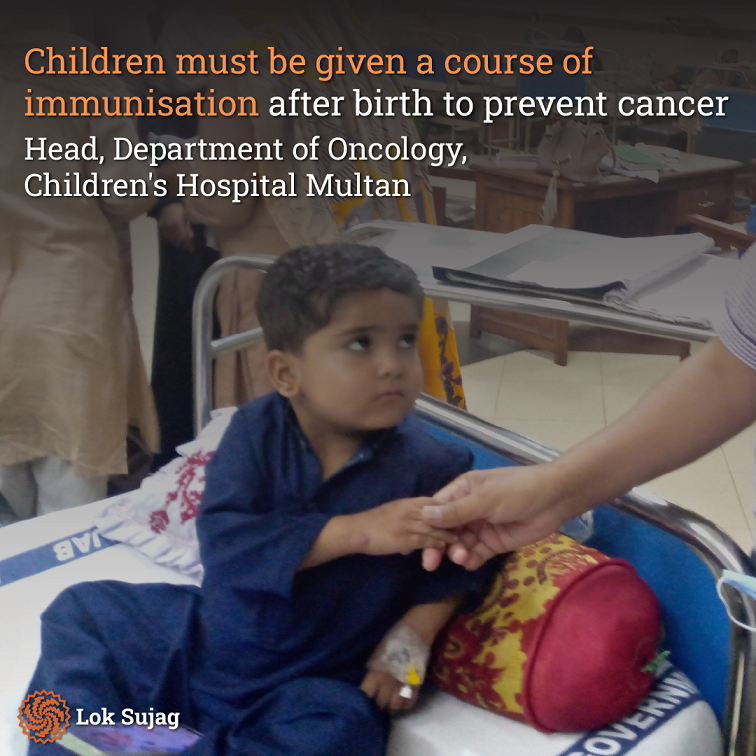 He emphasises that if one child in the family develops this disease, it is crucial to have the other family members examined promptly to ensure their well-being. Additionally, he stressed the importance of receiving post-birth immunisation as it can help prevent cancer.
Dr Syed Shazaf Ali Baqeri, a consultant haematologist-oncologist specialising in pediatric cancer treatment at a private hospital in Multan, highlights the global increase in blood cancer cases. Pakistan has no comprehensive record to assess the situation accurately, but the number of patients seeking care at private hospitals is notably high. These patients typically can afford the elevated costs, while most individuals do not seek treatment in such facilities.
Also Read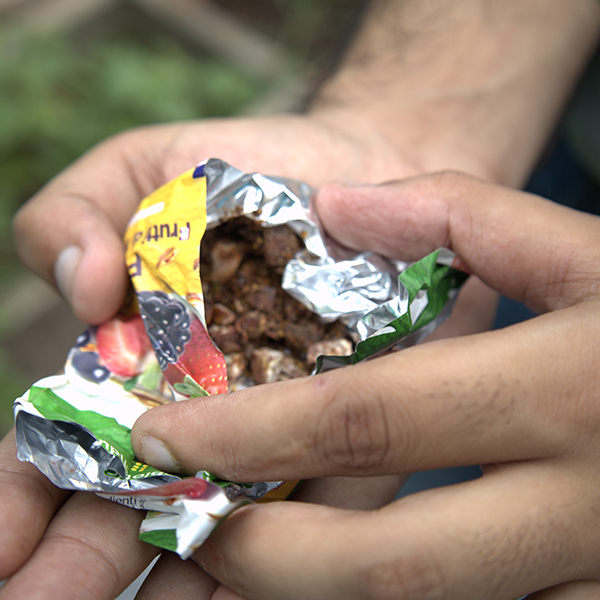 Bad habits die hard: Incidence of cancer among gutka addicts in Thatta is increasing rapidly
He mentions that a shortage of cancer drugs poses a significant hurdle in its treatment. Treating this disease is already very expensive. Chemotherapy injections that used to cost between 40,000 and 50,000 rupees in the market have now surged to over 100,000. Additionally, private treatments can incur expenses exceeding 10 lakh rupees. It's worth noting that it's not only blood cancer but other types of cancer on the rise in children, including kidney, bone, and tumour cancers.
Since all cancer drugs are imported, their prices have surged significantly due to the dollar's appreciation.
Oncologist Dr Qarat-ul-Ain Hashmi says that cancer has affected South Punjab and the entire country. Poor dietary habits and unhealthy lifestyles also play a crucial role in spreading this disease, emphasising the importance of public awareness to control it.
Frequently, the disease is not detected in its initial stage and patients are typically brought to the hospital when their condition has already deteriorated, which is a cause for concern. Timely hospitalisation is crucial, as it not only simplifies the treatment process but also has the potential to curb the rising mortality rate associated with this disease.