Chacha Khanzada, hailing from Attock, Pakistan, arrived in Karachi at eight and started working as a porter during his teenage years. For his commendable service, he was honoured with a medal and certificate by the Railways in 2015.
Over nearly six decades, Mr. Khanzada dutifully carried passengers' luggage on his shoulders. However, due to advancing age and a leg injury, walking has become challenging. Khanzada expresses dissatisfaction, citing that despite dedicating his entire life to the railways, the department did not provide him with support or assistance.
He asserts, "I never received aid or financial support from any contractor. On a few occasions, the station master of Karachi Cantt offered some assistance, providing a few thousand rupees for my treatment."
Presently, there are 460 registered porters at Karachi Cantt Railway Station. These porters continue to be appointed under a contractual system reminiscent of the British era, where they allocate 30 per cent of their earnings to the contractors.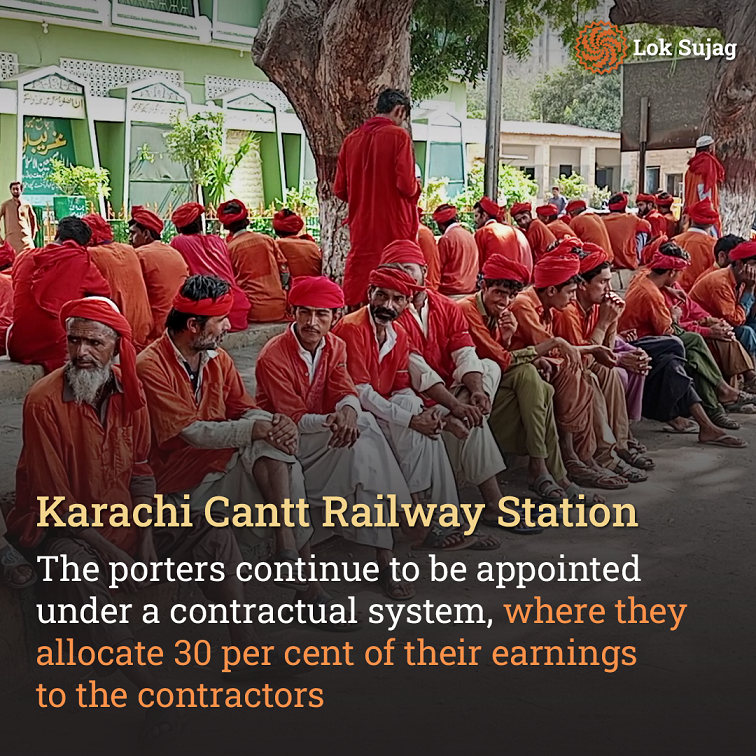 As per the rules and regulations, the contractor is required to provide ten days' leave and compensate a porter with seven hundred rupees per day in case of work-related injury or illness. The contractor is prohibited from dismissing a porter without evidence for six months. Additionally, the contractor is responsible for supplying the porter with a uniform and turban. The porters are not permitted to lift more than 40 kg and are authorised to charge 70 rupees for lifting 40 kg.
Khanzada says that the railways never provided financial assistance. He says that having social security, insurance, or a retirement fund at this stage of life would significantly improve living conditions.
There are seven railway divisions in Pakistan, all of which, except Peshawar, employ porters.
Gul Muhammad Kashmiri, a porter for the last 12 years, hails from Azad Kashmir. He says that people with low incomes are assigned the work of a porter. "One does not know when the wages will be received. Sometimes, the porters struggle to afford meals due to insufficient funds."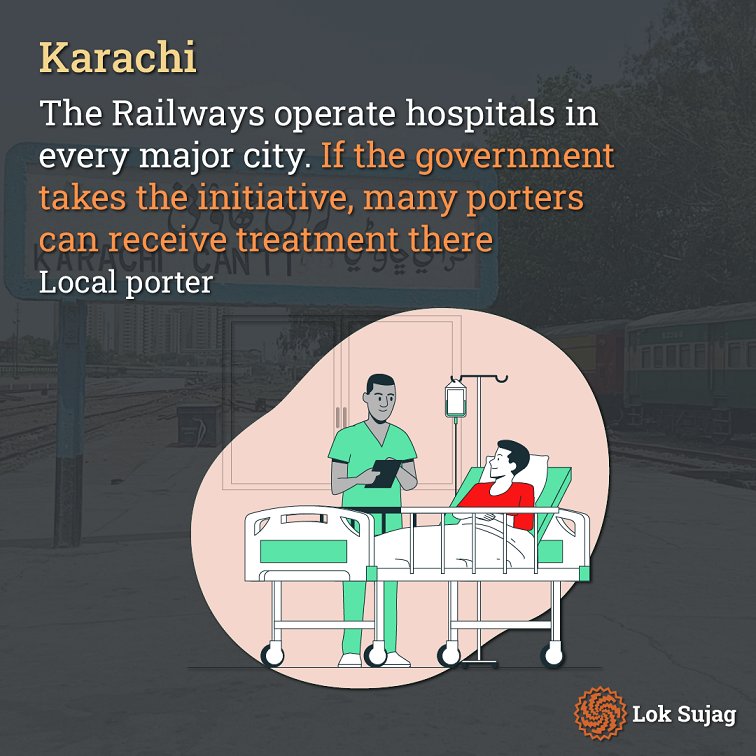 He says, "I am 65 years old and currently battling tuberculosis (TB). I lack the finances needed for treatment, and the contractor does not offer any medical assistance."
"The Railways operate hospitals in every major city. In Karachi alone, there are three railway clinics and one hospital. If the government takes the initiative, many porters, including myself, can receive treatment there, significantly improving our lives."
Gul Muhammad also highlights that government employees of railways, other departments, journalists, students, and senior citizens receive discounted travel tickets. "Shouldn't porters have this same entitlement? The government to provide us with travel facilities, ration, and health cards."
Also Read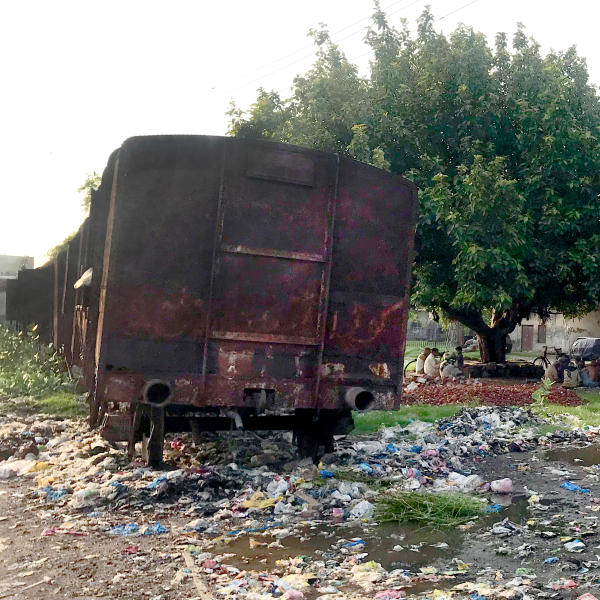 Pakistan Railways: Going off track
He mentions that in India, porters don't operate under a contractual system; instead, their appointments and other affairs are managed by the station master. Porters only contribute a small amount from their earnings to the station master. Additionally, they receive social security and life insurance benefits.
According to the Railway Workers Union Chairman, Manzoor Razi, various unions have been established at different times to advocate for the rights of porters in Pakistan. The first union, the All Pakistan Qulli Association, was founded in 1972. During the same year, it protested against contractor Muhammad Amin at Karachi City Station. In response, Federal Minister for Labour Rana Muhammad Hanif removed the contractor. However, the union couldn't sustain its presence after that.
"In 2015, during the Muslim League-Nawaz regime, the railways allocated two quarters to 460 porters at Karachi Cantt Railway Station, intended for their accommodation at night. However, with only two small quarters available for so many individuals, several end up sleeping on the sidewalk due to insufficient space."
He says that inflation in Pakistan is touching the sky, highlighting the soaring prices of railway tickets, canteen items, parking, and shop concessions on the railways. "Although salaries for railway employees have been increased, there hasn't been any consideration given to enhancing the condition of the porters."