Muhammad Asghar is a resident of Kundian, Mianwali. He owns five acres of agricultural land and mostly cultivates vegetables. This year, he had grown onions on one acre.
He says he did the work of planting paneri and weeding in the field on labour and kept spraying himself. Both husband and wife worked together to collect the harvest. Two lakh rupees were spent on fertiliser, spray, diesel, and soil preparation.
He says that typically, good fertile land yields 500 maunds of onion per acre, but the hailstorm in August severely affected his crop. Therefore, the production did not turn out to be more than three hundred manna.
Muhammad Asghar says that the onion price in the market did not go above three hundred rupees this time. He could not even get the profit from an acre, let alone the cost of diesel and fertiliser.
"Inflation has forced small farmers to quit farming."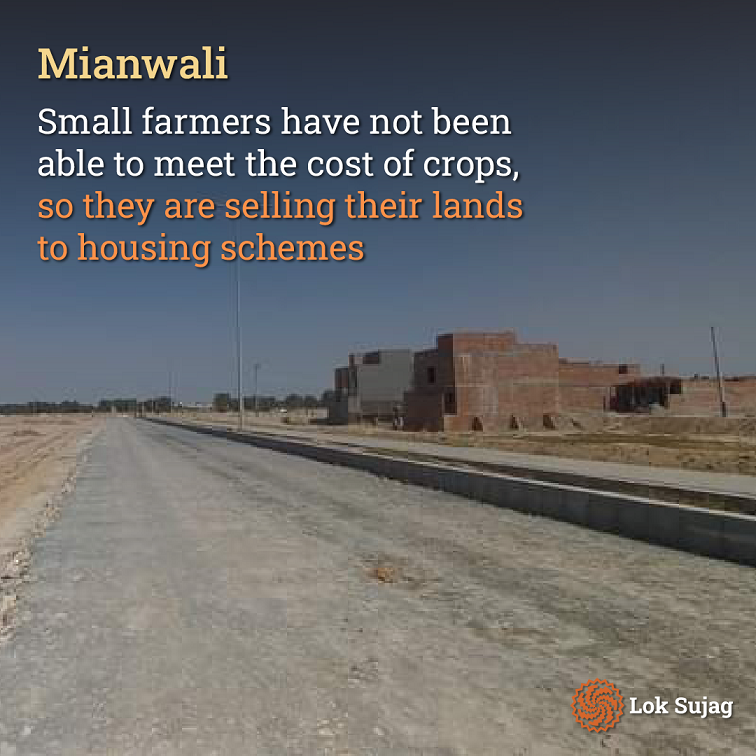 The World Food Organization and FAO (World Food and Agriculture Organization) recommend 400 grams of vegetables and fruits per person per day. According to research, this consumption in Pakistan has remained only 100 grams per person.
More than 35 types of vegetables are grown in Pakistan. Cabbage, carrot, spinach, potato, radish, turnip, okra, chilli, peas and onion are cultivated in Mianwali.
Mianwali district has an area of 5,840 square kilometres. There are five zones in terms of ecological diversity. Millions of acres of deserts, canals, Indus delta, hill slopes, and mountains are also cultivated.
According to the official profile of the Mianwali district, 3,16,815 acres of land are under cultivation in the district. Out of which 33,832 acres are irrigated by canal. While about 2,83,000 acres are rainfed.
About 160,000 acres of this district are cultivated more than once a year. Some of it is canalised, and the rest is rainfed land where farmers have made tube wells or alternative arrangements for irrigation.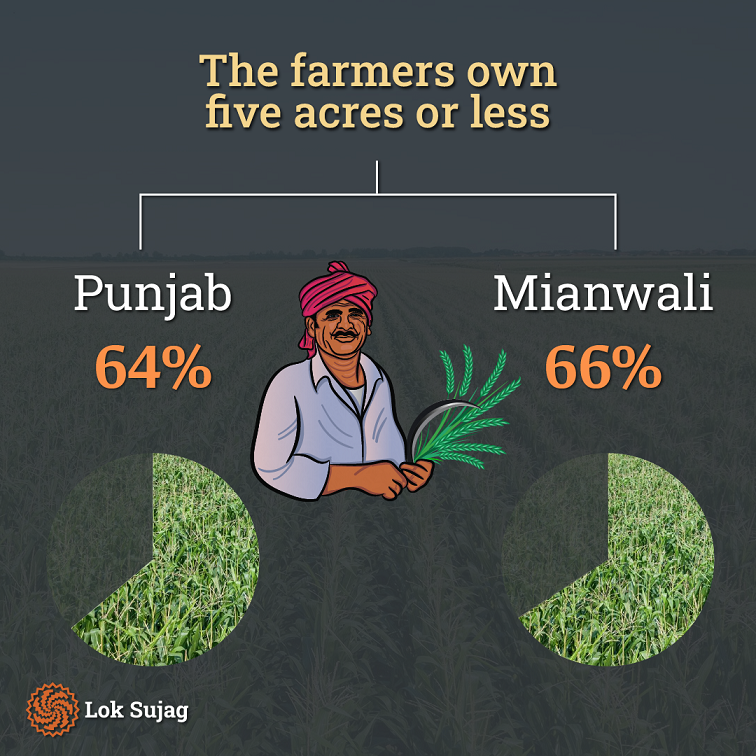 According to Agriculture Census 2010, 64 per cent of the land owners in Punjab own five acres or less. While in Mianwali, 66 per cent of farmers have five acres or less.
Most of the traditional crops being cultivated here are sugarcane, cotton, and tobacco. While small farmers cannot meet the expenses of these crops, they are selling their land to housing schemes.
Umar Hayat is a resident of Kundian City. He used to grow spinach, onion, and carrot on his five acres of land, and from this income, he met the expenses of his family of six.
He explains that as inflation increased, it became impossible to cover land preparation costs, seeds, sprays, fertilisers, and water.
He gave his land four years ago on an annual lease of 40,000 rupees per acre. He says that the contract money did not cover the expenses of the house. Therefore, in frustration, he recently sold his land at rupees two and a half lakh per canal. He wants to do some business with this money.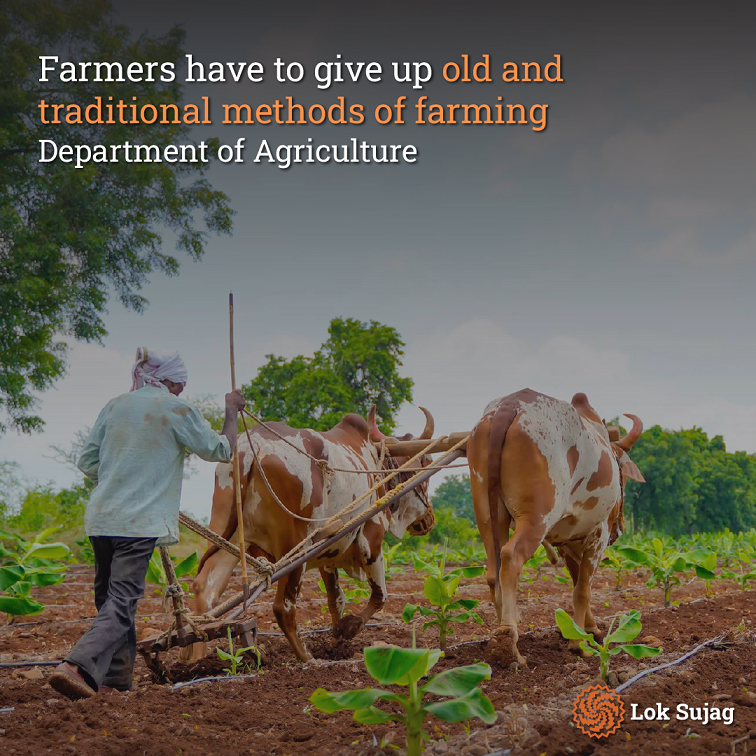 The condition of the farmers cultivating vegetables in Mianwali is not very good. Nasir Khan is a resident of Kacha, four kilometres away from Mianwali city. He owns 15 acres of land. This time, he has grown carrots on 10 acres and spinach on three acres.
He explains that he has to bring the vegetables to the river bank through a launch. He runs the launch on diesel, which costs Rs 900 per day, then arranges a loader to transport the vegetable to the Mianwali market.
He says that raw vegetables cannot be stored. Therefore, only fresh vegetables must be brought to the market and sold for two and a half to three thousand per day.
"After deducting the cost of diesel and commuting, not even two thousand will be saved. This deal is very expensive".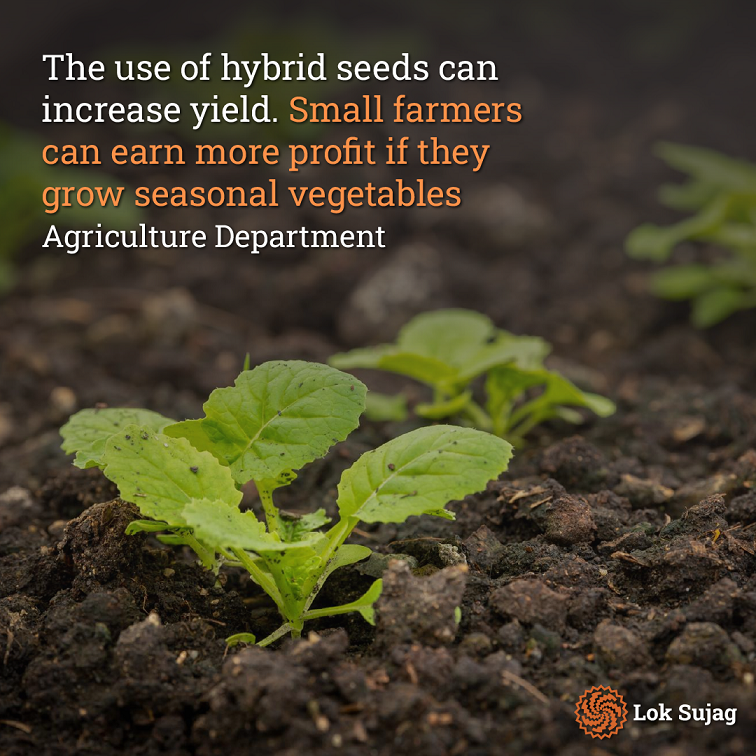 However, Muhammad Amanullah, the owner of 20 acres in Kundian, is satisfied with his situation. He had cultivated five acres of okra last season and earned a substantial profit. Now, he has cultivated spinach on ten acres. However, he seemed worried about the shortage of fertilisers in the market.
He says that small farmers have become frustrated with crop costs (inputs).
Assistant Director of Agriculture Tariq Khan Niazi told Lok Sajag that farmers must abandon old and traditional farming methods.
He says that about thirty-six lakh acres of the cultivable area in Punjab is lying barren. However, 30,000 acres of land is being cultivated annually.
Also Read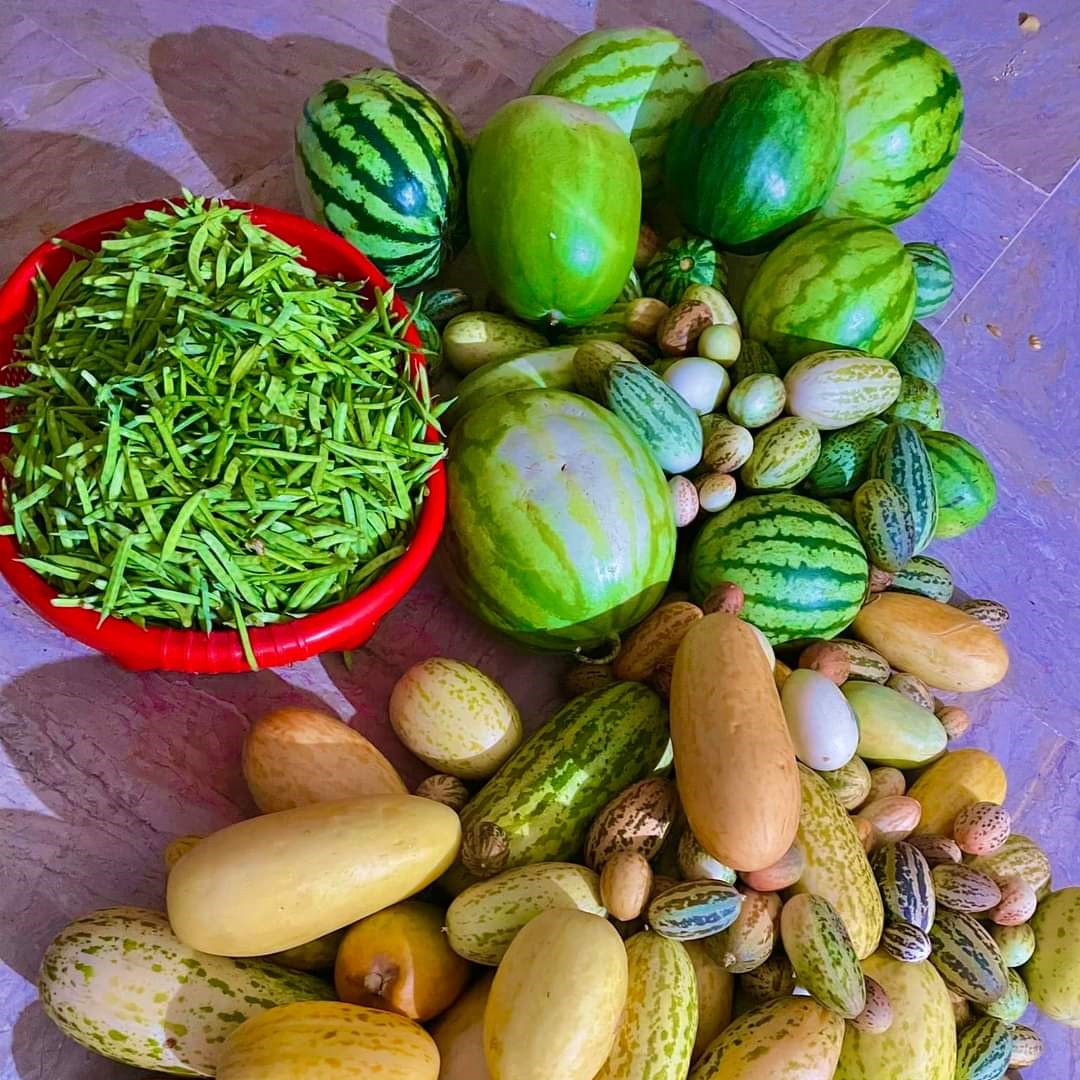 Challenges persist in marketing organic Thar vegetables despite high nutrition value
Farmers should take advantage of agricultural loans. Help should be taken from experts and can also be discussed on the toll-free helpline number of the Department of Agriculture.
He says that production can be increased by using hybrid seeds. Small farmers can earn more profit if they grow seasonal vegetables.
"Farmers should focus on modern farming instead of inflation".
Agronomist Nazar Awan agrees with Agriculture Officer Tariq Niazi to the extent that farmers must adopt a digital and smart farming culture but says that farmers are also facing climate change and inflation.
"Smart methods and automatic irrigation systems can lead to increased production, but unfortunately, due to inflation and poverty, not only are small farmers leaving agriculture, but the per capita daily demand for vegetables in the country is also decreasing".