On the morning of August 28, 2023, there is a gathering of people outside a renowned school in the district of Gujrat, where the majority are women and children. These people are attempting to enter the school premises, but the administration is not permitting them, even though these children are enrolled in the same school, and their parents are also with them.
After some time, the administration granted permission for some children and their parents to enter, but they took many parents' phone numbers and promised they could come when the school called.
This scene unfolds at the branch of the well-known, prestigious "Lahore Grammar School" school system in Gujrat.
Parents here claim that they have gathered here because the administration has suddenly introduced two systems in the school for students.
Previously, all students in this school had the same fees and access to the same facilities. But, now under the name of "Inquiry Program (IB), they have created sections that charge significantly higher fees, offering additional facilities such as multimedia, air-conditioned smart classrooms, a library, a science lab, online competitions, and other amenities, while reducing the available facilities for other students.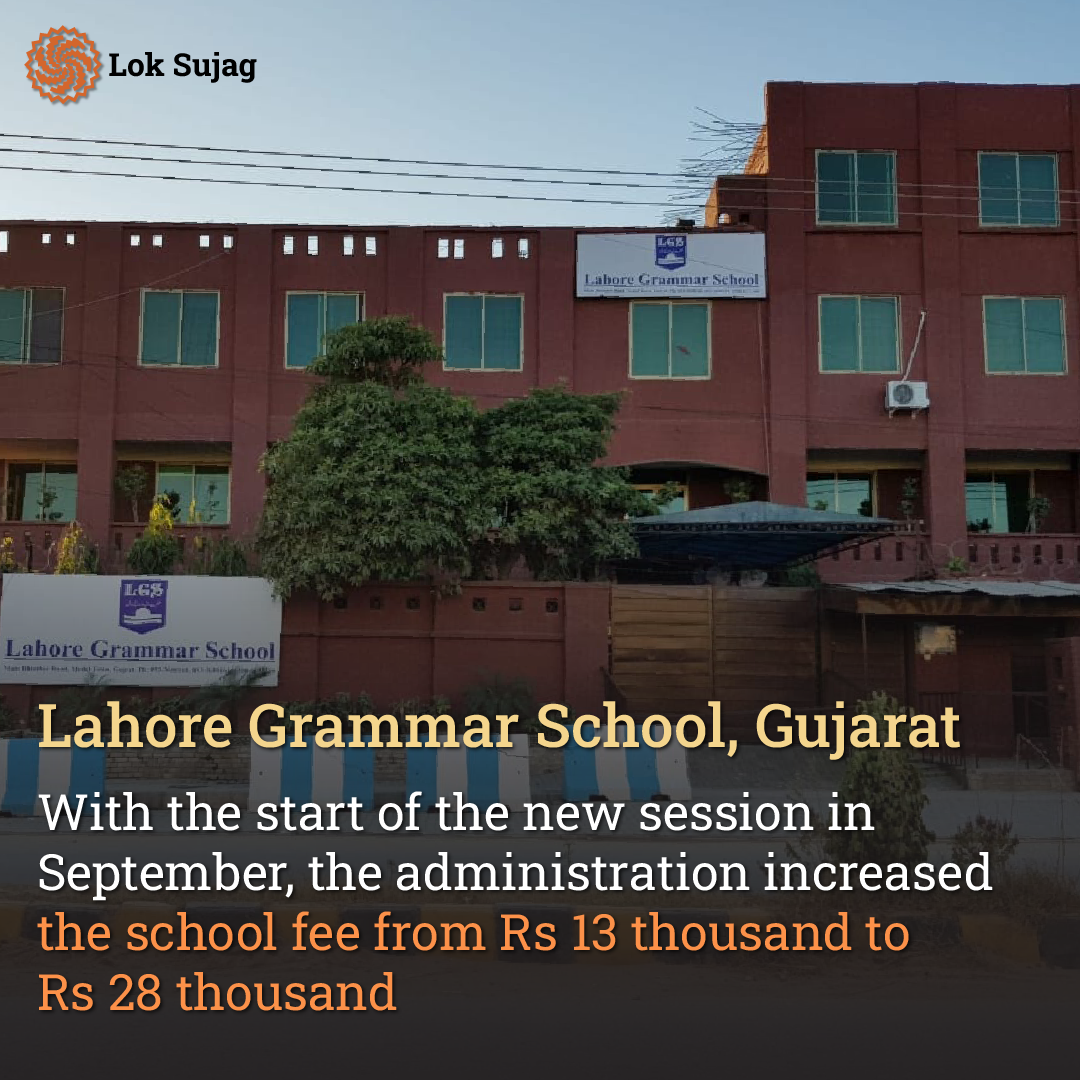 Parents argue that when they enrolled their children in the school, they were promised all these facilities at the same fee, which are now being taken away. They fear that this system of creating class divisions in the school will negatively affect their children's minds.
Lahore Grammar School was established in 1979 and is considered a standard institution for educating children from well-off sections of society.
Lahore Grammar School Private Limited is a subsidiary of Enterprises School System company. According to the company's website, there are over 60 branches of this school system across the country, including the Lahore Grammar School branch in Gujrat.
This school has two campuses in Gujrat, one for Matric and the other for A-Level or higher-level classes.
A retired government school teacher, Atiya Kokab, also has a son studying in Class 1 at this school. She says that last year when she enrolled her son in this school for 12,000 rupees, they had access to all facilities, and a promise was made to them for additional facilities. However, in the current session, when her son entered Class 1, the fees increased to 13,400 rupees.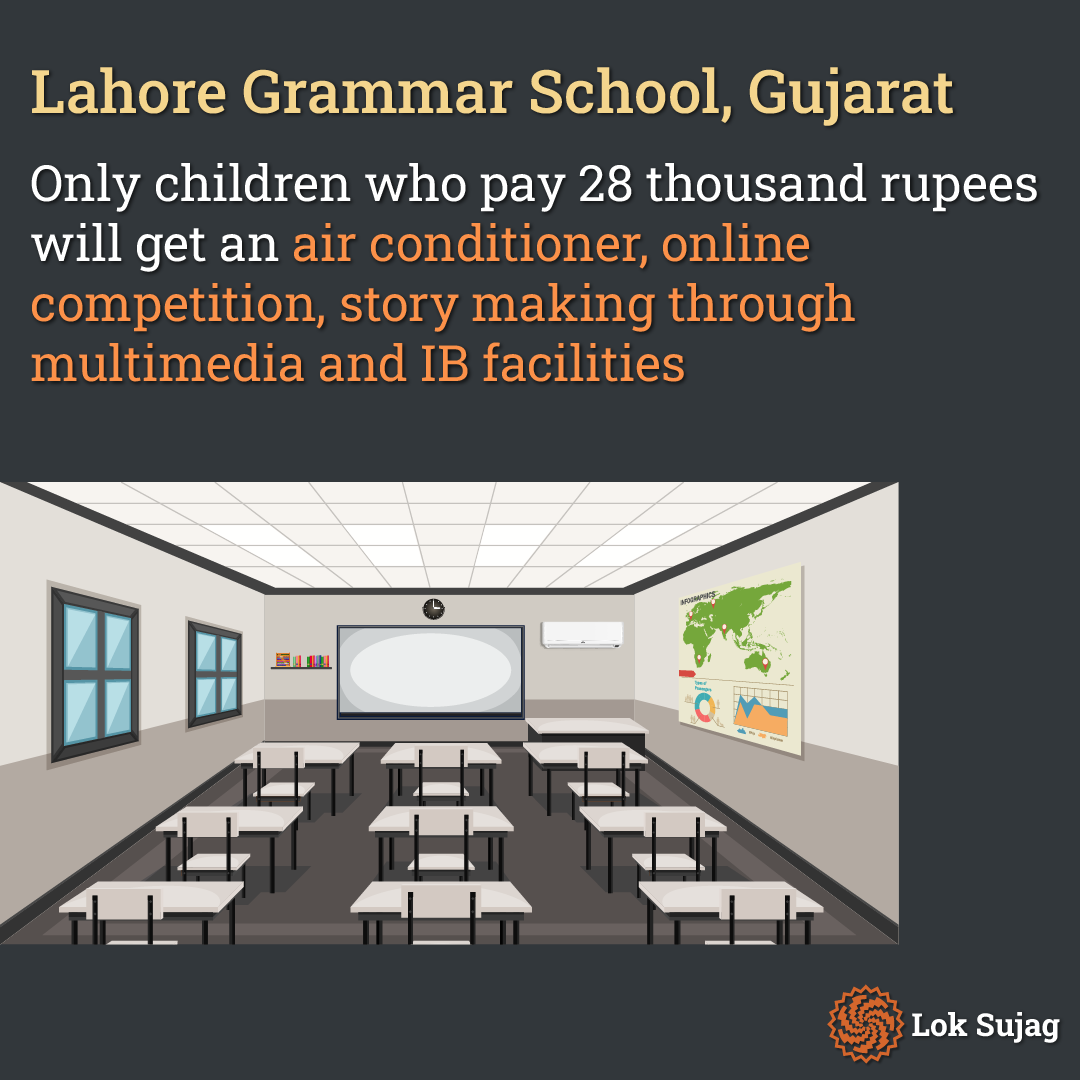 She explains that as soon as the September session started, the school administration informed parents, including her, that there would now be two sections in the school. One section would have the same old fee, and the other would charge fees ranging from 28,000 to 30,000 rupees.
According to Atiya, the school administration says the students paying 28,000 rupees will receive additional facilities such as air conditioning, online competitions, multimedia, story-making through multimedia, and access to the IB program.
Regarding the system name, IB, Atiya Kokb says that the IB program is an educational method in which children are given exercises related to social work and it increases their self-confidence.
Parents who cannot afford such high fees are worried that the facilities that were previously available to their children are being taken away. They have been allocated rooms on the upper floor of the building, which are worse than the facilities of even private or government schools that charge significantly lower fees.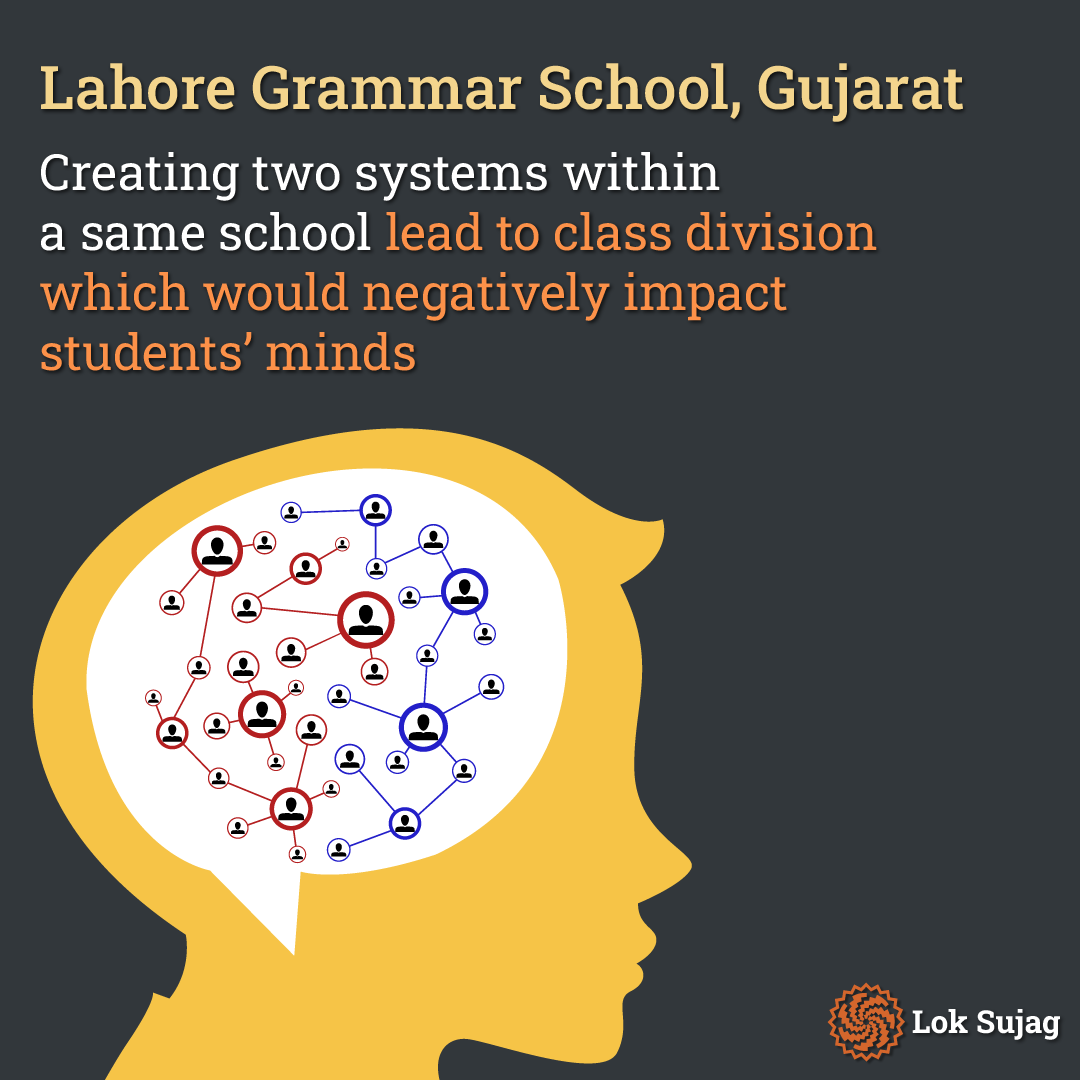 Atiya Kokab mentions that her son-in-law is a civil engineer in the Middle East, and they used to live there with her daughter and grandson.
However, two years ago, the family decided that her daughter and grandson should come to Pakistan because they believed they could receive a quality education in Gujrat.
In Gujarat, they had chosen Lahore Grammar School because it provided students with self-confidence, social skills, and online competition facilities in addition to education.
At this school, Pre-KG student Saarim Warraich's mother, Ayesha Ahmed, continued by saying that better facilities and extracurricular activities for children's involvement led them to enrol their child at this school. However, now all these facilities have been taken away.
Local government's Chief Officer, Muhammad Munir Malik's three children also study in this school. Besides discussing the new system, he also talks about the school administration's decision to eliminate the fee concession for more than one child.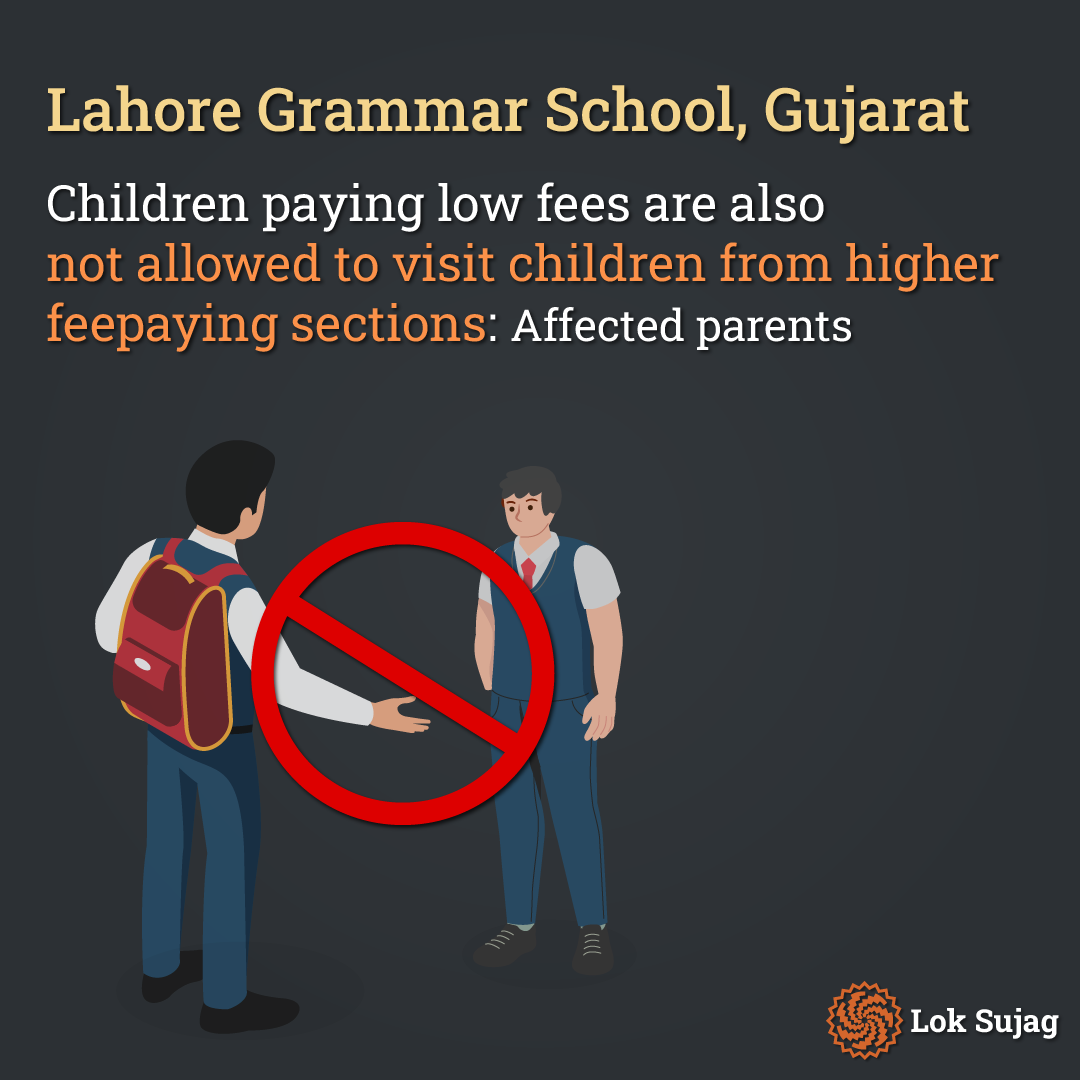 Muhammad Munir states that when he was informed about this two months ago, he tried to visit the school to discuss it, but the administration insisted that this decision had come from the head office and would be strictly implemented.
He says they reluctantly accepted this decision for their children's better future but they still cannot accept the imposition of a dual education system in one school.
He also mentions that due to the administration's insistence, he bought expensive tablets for their children, spending lakhs of rupees, but now the computers have been removed from the curriculum of the low-fee section. Not only that, they are prevented if a low-fee student(s) tries to access the library and computer lab.
"My children complain that they are not even allowed to meet their old friends studying in the IB section,"
Atiya reveals that apart from air conditioning, the low-fee students have also lost access to UPS (Uninterruptible Power Supply) facilities. When the power goes out, the teachers simply tell them that the fans have stopped working.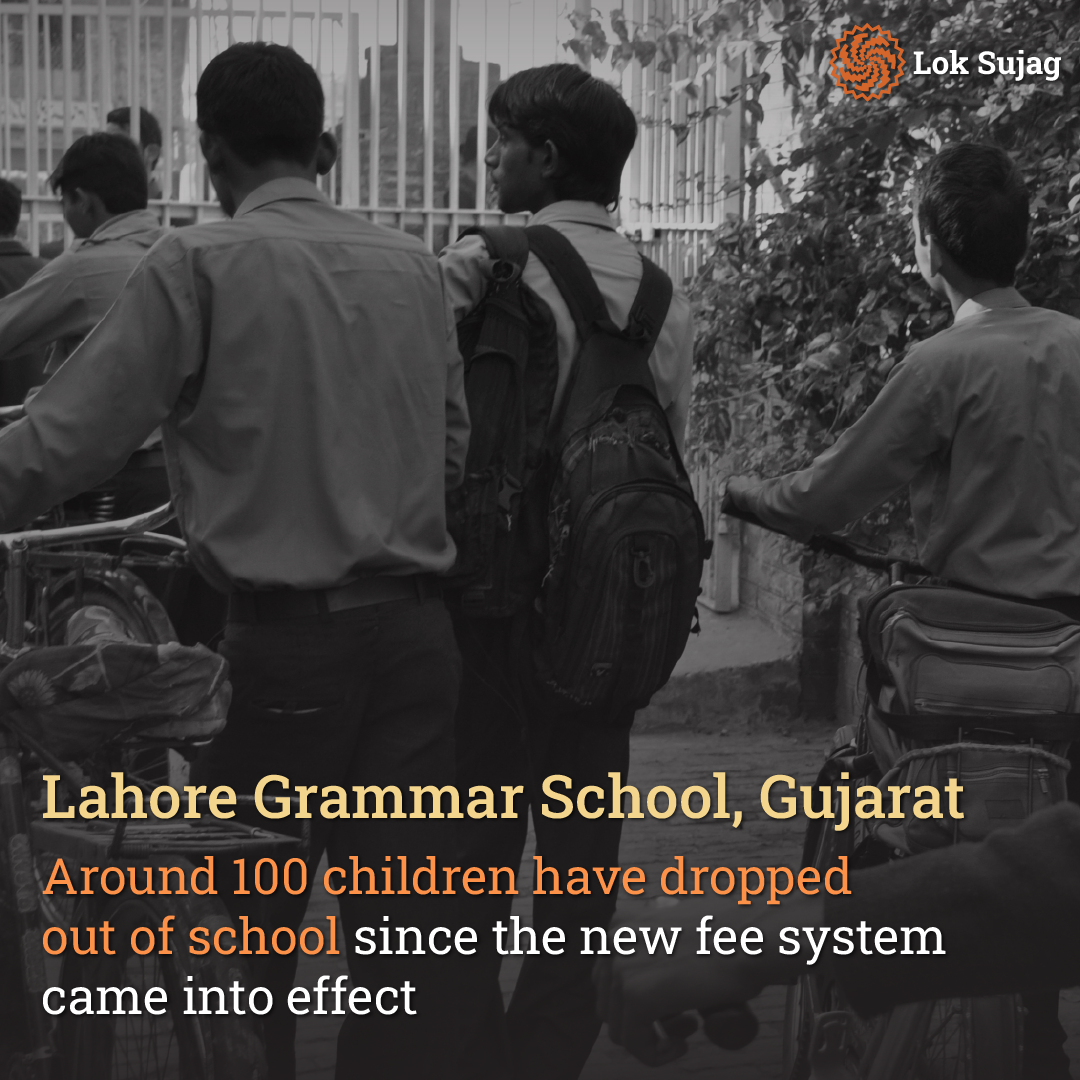 "The class in which my grandson is studying consists of 46 students; however, even in the government schools, no class is allowed to constitute so many students. Can the air conditioners bill not be paid by the 13400 rupees fee of 46 students?"
Two children of Mandi Bahauddin District Finance Officer Mian Aftab Ahmed are also studying in this school. He says that a few days ago, one of his children was standing in the middle window of the two sections to talk to an old classmate, and the security staff forcefully chased him away. This behaviour so disheartened the child that he is now shying away from school.
Mian Aftab Ahmed also raises the question: how any parent can allow their child to become a victim of mental torture? And how is it possible in a democratic state to implement two class systems in the same school?
He says that many parents have appealed against this school in the complaint cell of Chief Minister Punjab and have also requested the administration to reconsider, but so far, no response has been received from either side.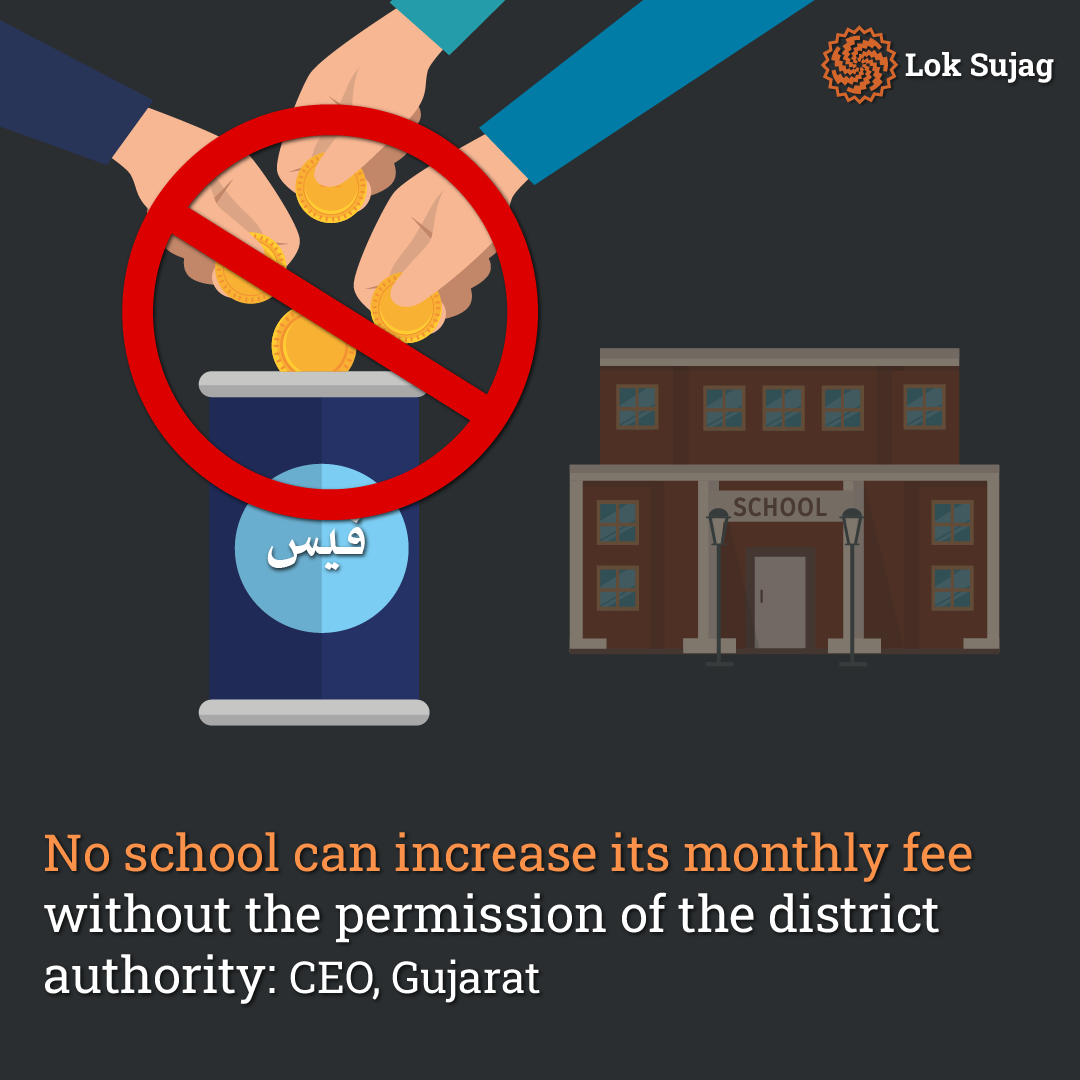 Local resident Hafiz Suleman Ahmed's son was studying in Grade 3 at this school, but after the new system was implemented, he withdrew him from the school and enrolled him in another private school.
He explains that when he tried to meet the school administration about this issue, the principal, administrative staff, and coordinator, among others, refused to meet with him. On the same day, parents who willingly agreed to transfer their children to the IB section were briefed respectfully.
In Hafiz Suleman's opinion, the school administration is not interested in children's education but rather wants to use it to advance their business.
According to Atiyya Kokab, the number of children in the school's branch in Gujarat is more than a thousand.
However, until a few months ago, nearly a hundred students left the school after the new system was introduced, and now around 900 students are studying there.
Atiyya Kokab says that the school administration is dividing classes on a fee basis, telling children that certain parents can afford to pay 30,000 rupees per month, while your parents do not have that much money.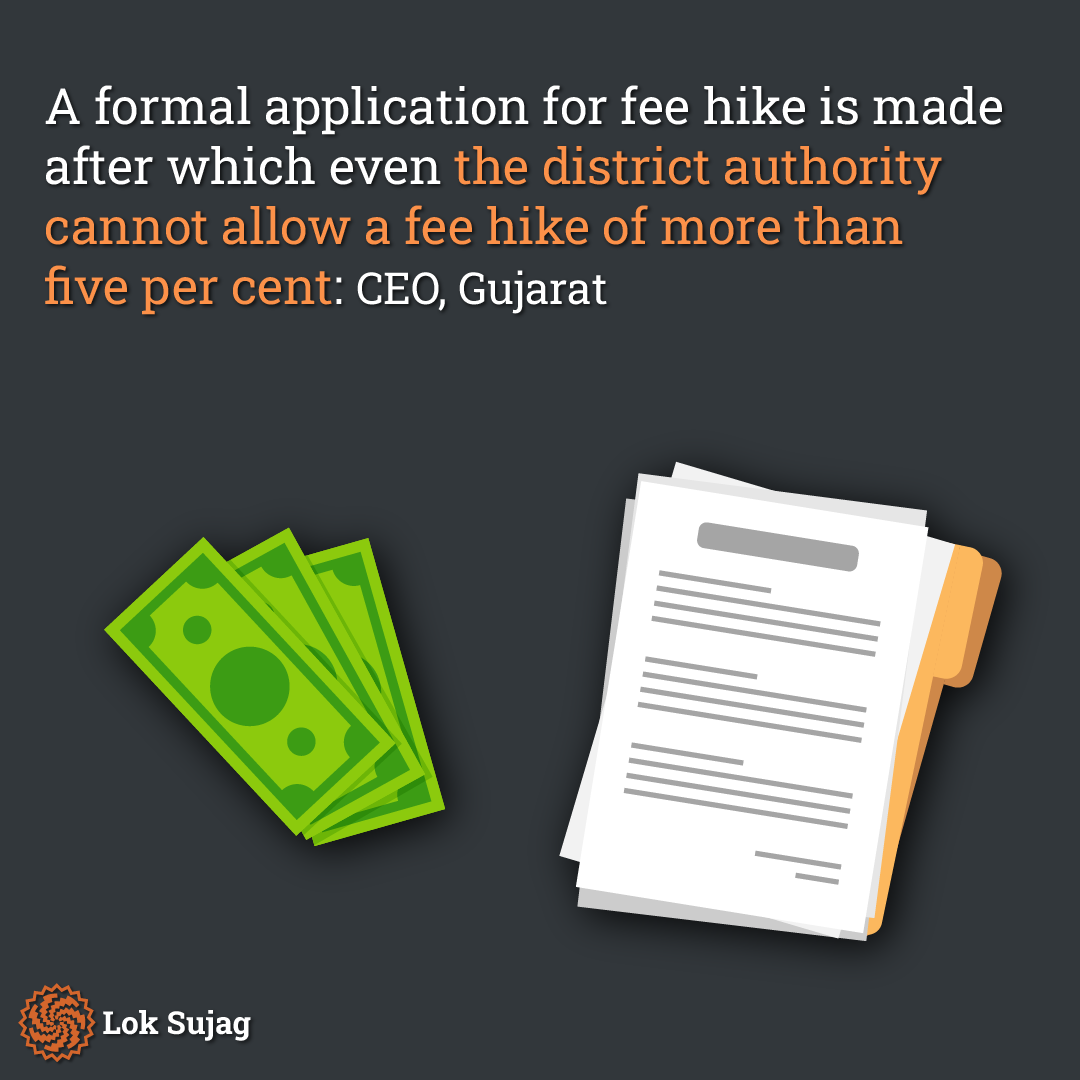 When an attempt was made to contact the school administration to discuss this matter, Abdullah, the Administrative Officer at the gate, made it clear that media was not allowed inside the school.
After that, an attempt was made to contact Dr Neelam Hussain, the Working Director of Lahore Grammar School. Someone responded that she was speaking from the front desk of the LGS School System, and she was not Neelam Hussain.
When asked why two systems were being run in the same building in the Gujarat branch, she said there are two school buildings in Gujarat, each running three systems.
When asked why two systems couldn't be run in two separate buildings, she said that those who spent millions of rupees on building these structures have the right to use them as they wish. She also argued that in addition to the IB system, more programs are being introduced in the school. The school's owners can run their institution on their own terms.
She said that both buildings of the school have three gates each, and students from different systems enter the school through separate gates.
However, according to local residents, there are indeed gates for up to the metric level in both parts of the school, but the entry of children is through a single main gate, and parents pick them up from there after school. The IB system classes in the school are held on the ground floor, while the standard English system classes are arranged on the upper floor.
According to Atiya Kokab, Hafiz Sulaiman and some other parents, the dual school system can be acceptable only if the buildings of the two parts are separated, and new admissions are given under the IB system. It is not at all acceptable to divide the children already studying in the school into two sections based on fees.
Also Read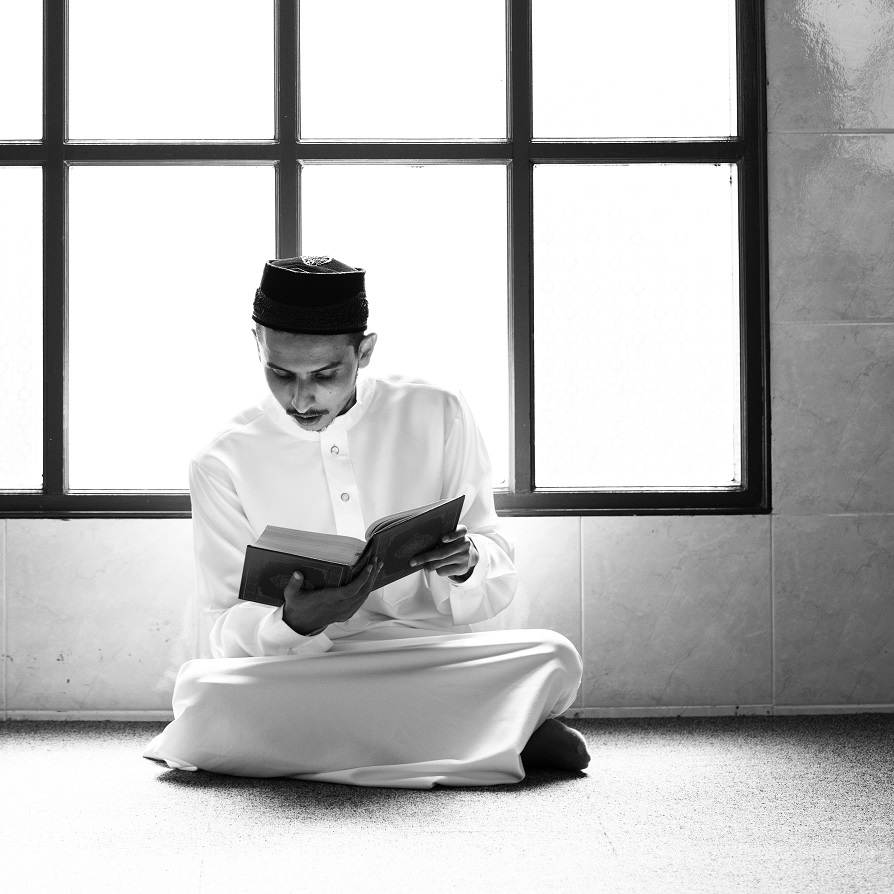 Abandoned model school in Multan: A haunting tale of neglect and potential
The Chief Executive Officer (CEO) of the Department of Education in Gujarat, Dr. Saifullah Dhillon, also condemns the establishment of two education systems in one building as wrong. His department has not yet received any complaint in this regard on the basis of which he can take departmental action. He says that the number of private schools in the district is around 1400.
For private schools, there is a District Registration Authority in each district whose only function is to register the institution. No school can increase its monthly fee without the permission of the district authority. A formal application is made for fee increase, after which even the district authority cannot allow more than five per cent fee increase.
He said that at the beginning of any school system, its fee is not determined by the district authority. Other private institutions, including Lahore Grammar School, fix their fees based on the facilities provided to parents and children, and parents who send their children to such schools can afford a much lower fee as well as other expenses.
Asif Riaz from Lahore also assisted in the preparation of this story.