Muhammad Asim belongs to Madina Syedan, a town near Gujrat city. He has been working as a motorcycle mechanic at his uncle Muhammad Faisal's shop in the city for the past few years. One morning in the middle of September this year, he was fixing the puncture of the motorcycle when two officials of the Punjab Labour Department came and took some information from him. The next day, Faisal was arrested by the police.
According to Muhammad Asim, he did not understand why the uncle was being arrested. But then, a policeman told him he was arrested for getting a minor to work in a shop.
Social activist Asif Hussain Saleemi says shop owners are being arrested in Gujrat for employing children for the past few months.
He also says that it has become difficult for poor families in Pakistan to get two meals a day. Therefore, many families unwillingly prefer to make their children do odd jobs or teach skills early on, even though the law does not allow it.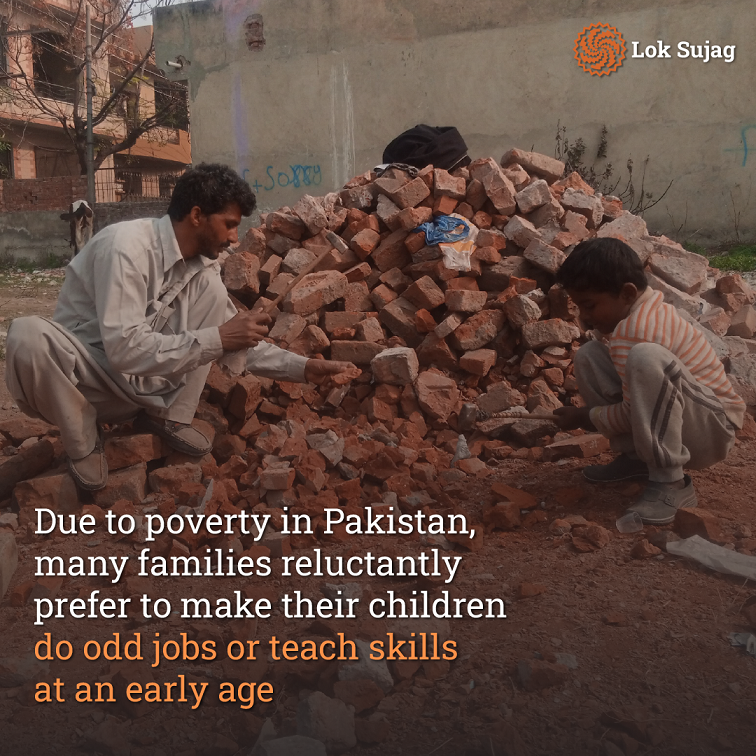 Muhammad Asim's father, Muhammad Qasim, says he tried his best to get his son educated, but he was not inclined towards studies. After leaving school, it was feared that he might start hanging out in bad company. That is why he sent him to his younger brother (Faisal) to learn the skill.
A chicken shop owner who employed a young boy named Adnan was also arrested. The father of this child, Khadim Hussain, is a daily wage labourer who also says that his son had no inclination towards studies. He says that he sent him to a seminary, but he did not pay attention to his studies there. So, he sent him to the shop to save him from bad company. "He began earning a daily income of two to three hundred rupees at the shop, which significantly contributed to covering their household expenses."
Asim and Adnan want the government to set scholarships for such children and teach them skills to be helpful to their families and society in the future.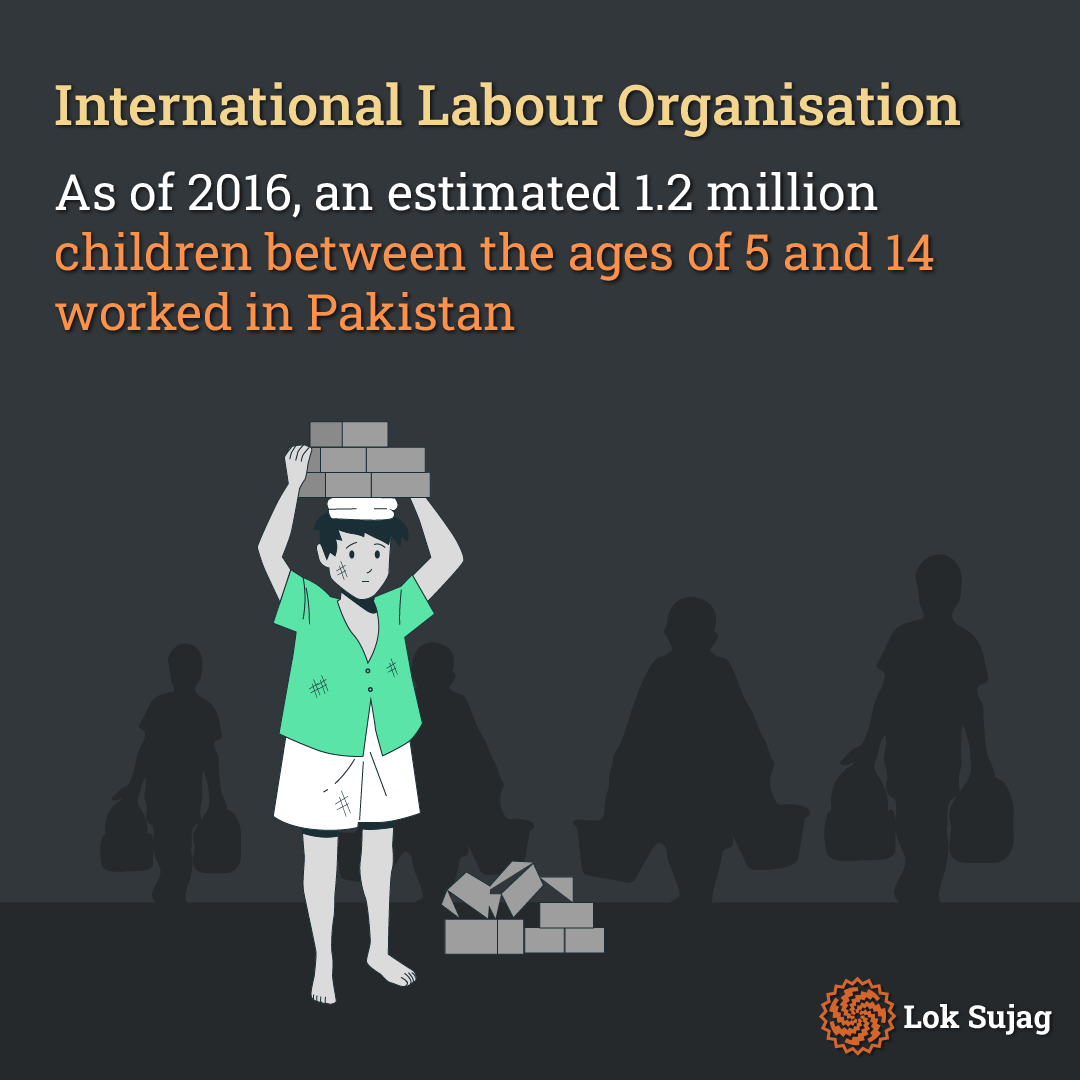 Article 11 (3) of the constitution of 1973 prohibits the service of children below the age of 14 years in hazardous employment.
According to law expert Khawar Shahzad, the laws regarding child labour in Pakistan have defined five to 14-year-olds as children and 14 to 17-year-olds as teenagers.
"It is a crime to take any kind of work from children, but adolescents are allowed to do some simple work for the family's livelihood, such as in the cottage industry, where they can help their families and work with a relative without fear of harming their health and life."
Asim's father, Muhammad Qasim, claims his child is 14 and a half years old. He says that his son was not engaged in forced labour; instead, he assisted his uncle with his work, and no strenuous tasks were assigned.
According to the Child Employment Act 1991, in case of any dispute regarding the age of such children, the certificate issued by the proposed medical authority shall be the final proof.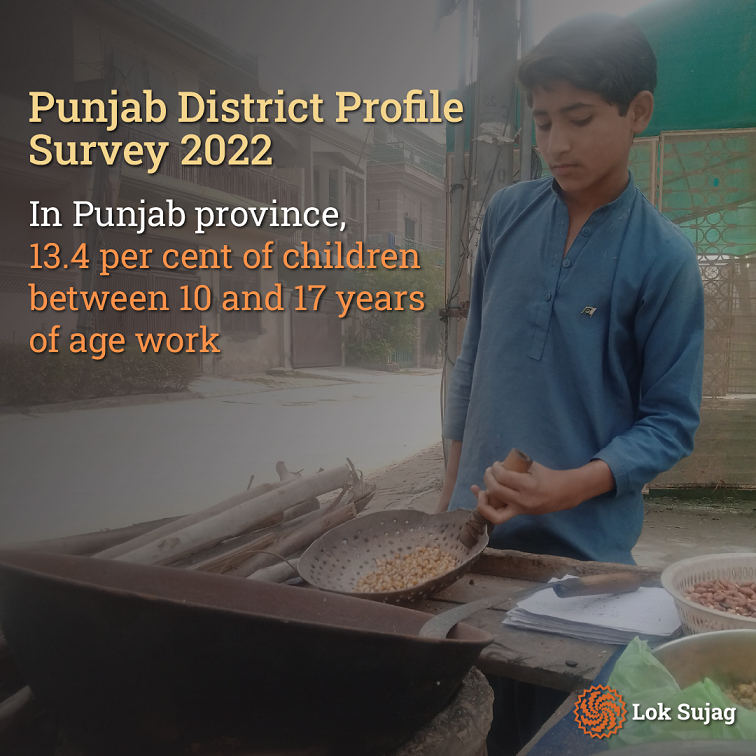 Azhar Mahmood, Assistant Director of the Labour Welfare Department, Gujrat, says that if a labourer is above 14, he can get his case dismissed by showing the birth certificate in court.
"Our officials go wherever they suspect children are being exploited for labour. After investigating, they give the information obtained to the police department, which takes action and arrests those involved."
Muhammad Hussain Wattoo is a dynamic leader of the Bhatta (kiln) labour union. According to him, forced and child labour laws mainly apply to brick kiln labour or workplaces where forced labour and child abuse are widely practised. But the labour department raids less on kilns and more on city shops and institutions.
Imran Ali alias Bhola is a puncture repairman at a petrol pump on Jalalpur Road in Gujrat. He says that he does not employ children as labourers, nor has he ever done so in the past, but one day, when his shop was closed, the labour department officials came and asked an eight-year-old child, "Do you work here?" I don't know why he said yes, but the next day, the police arrested me and took me away.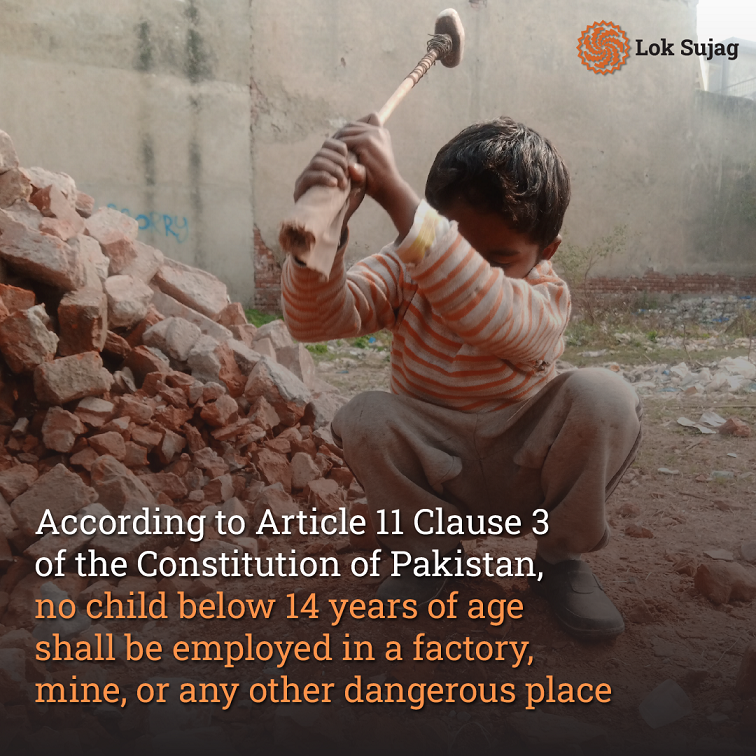 "After spending four days in jail, I was released on bail. I don't know how long I will have to go through the courts."
After 1996, a national child labour survey was not conducted in Pakistan, but according to the International Labor Organization (ILO), the rate of child labour in Pakistan has increased since then.
As of 2016, an estimated 1.2 million children between the ages of five and 14 work as labourers in Pakistan.
Another ILO report states that 13.7 per cent of children and adolescents between the ages of 10 and 17 in Pakistan are engaged in some form of labour, And 5.4 per cent of them are forced to do hazardous work. Usually, these children are paid very little.
Also Read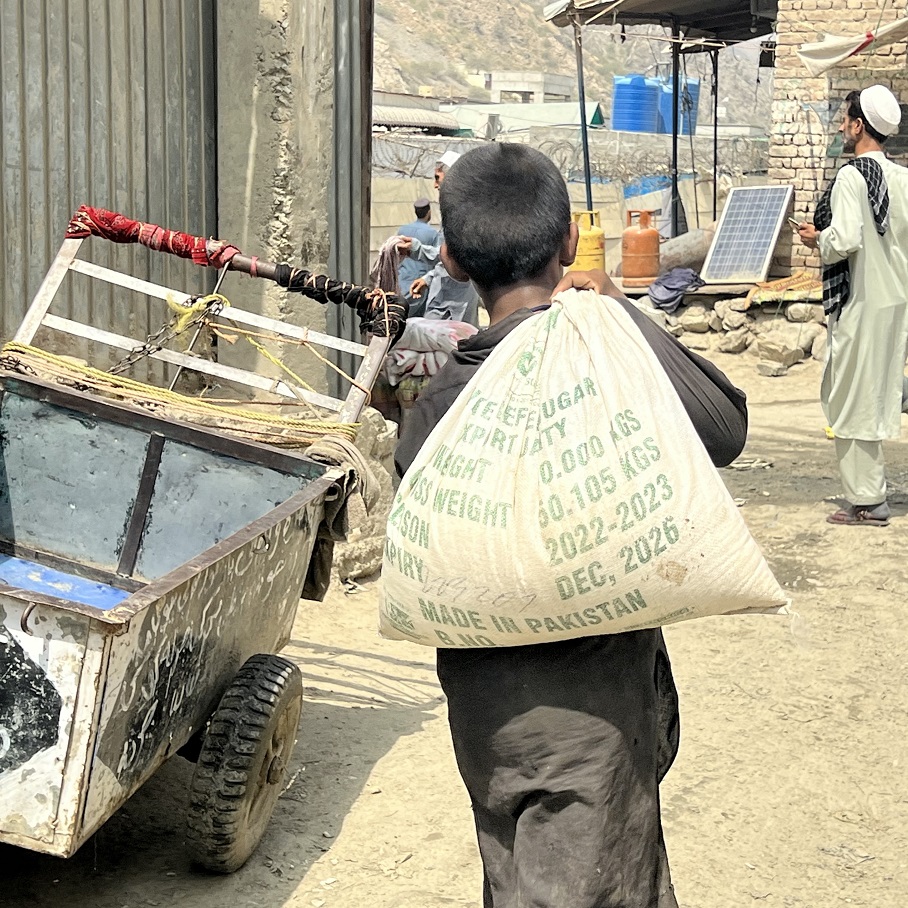 Invisible lives: child labourers on the Pakistan-Afghanistan border struggle for survival amid smuggling and abuse
Awaz Do, a non-governmental organisation working on social issues in Pakistan, released a report some time ago in collaboration with the British Council, in which it is said that labour affects children's physical health and mental development and has devastating effects on their future. Working children are often exposed to perilous conditions and have adverse health effects. They miss out on fun. They are physically weak and are at serious risk of sexual abuse.
Dr Fatima Tahir, a psychologist in Gujrat, says that child labour is a great cruelty that robs a child of his childhood and affects his entire life. According to her, most children who work in shops, bases, and factories are more likely to be attracted to drugs and crime when they grow up.
According to the Punjab District Profile Survey Report 2022, 13.4 per cent of children between the ages of 10 and 17 are employed in the province of Punjab, while this rate is 16.6 per cent for boys and 10.1 per cent for girls. According to this report, the rate of child labour in Gujrat district is 12 per cent.