Muhammad Asghar died in the first half of March 2022 after the private hospital he turned to refused to treat him under the government-run Sehat Sahulat Program. Even a public sector medical facility, Lahore's Shaikh Zayed Hospital, told his son, Muhammad Ehtesham, to "throw away" the card issued to his father under the program (which is aimed at providing free medical care to all those citizens of Punjab and Khyber Pakthunkhwa who are registered with the National Database and Registration Authority – or NADRA). This card is "valueless", he was told by the hospital.
Suffering from a brain hemorrhage, Asghar was initially admitted to Farooq Hospital, a private health center located in Lahore's Allama Iqbal Town area. His treatment there was made possible by the financial support of the company where he and Ehtesham worked as drivers. The cost of his treatment was so high that the company had to fork out 150,000 rupees or so in just two days. It, therefore, expressed its unwillingness to fund his treatment any further.
Consequently, Ehtesham asked Farooq Hospital to allow his father's treatment under the Sehat Sahulat Program but its administration refused. "Asghar was admitted as a private patient so we cannot change his status now," he was told by the hospital staff. Dr Rizwan Ahmed, working as medical superintendent at Farooq Hospital, says the change in a patient's status is not allowed because "it is difficult to manage".
The hospital administration also told Ehtesham that the Sehat Sahulat program did not cover treatment at the intensive care unit (ICU) that his father needed. It also did not provide for the medical tests he was required to undergo as well as the expenses on his post-hospitalization follow-ups.
Unable to arrange all this money on his own, Ehtesham took Asghar to the Mayo Hospital, Lahore's largest government sector healthcare facility. They spent the next six days there without receiving any serious treatment before Asghar breathed his last.
Rules versus exceptions
Farooq Hospital claims to have disbanded the Sehat Sahulat Program facility altogether at its Allama Iqbal Town branch. The program is now operative only at its Westwood Colony branch. Its management says the decision has been taken because the latter branch offers more treatment facilities than the former.
Consequently, every patient wishing to be treated under the Sehat Sahulat Program at its Allama Iqbal Town branch is being told to go to the Westwood Colony branch – about 11 kilometers away. Patients and their attendants allege that this is a back-handed way to discourage them from seeking treatment under the government healthcare program.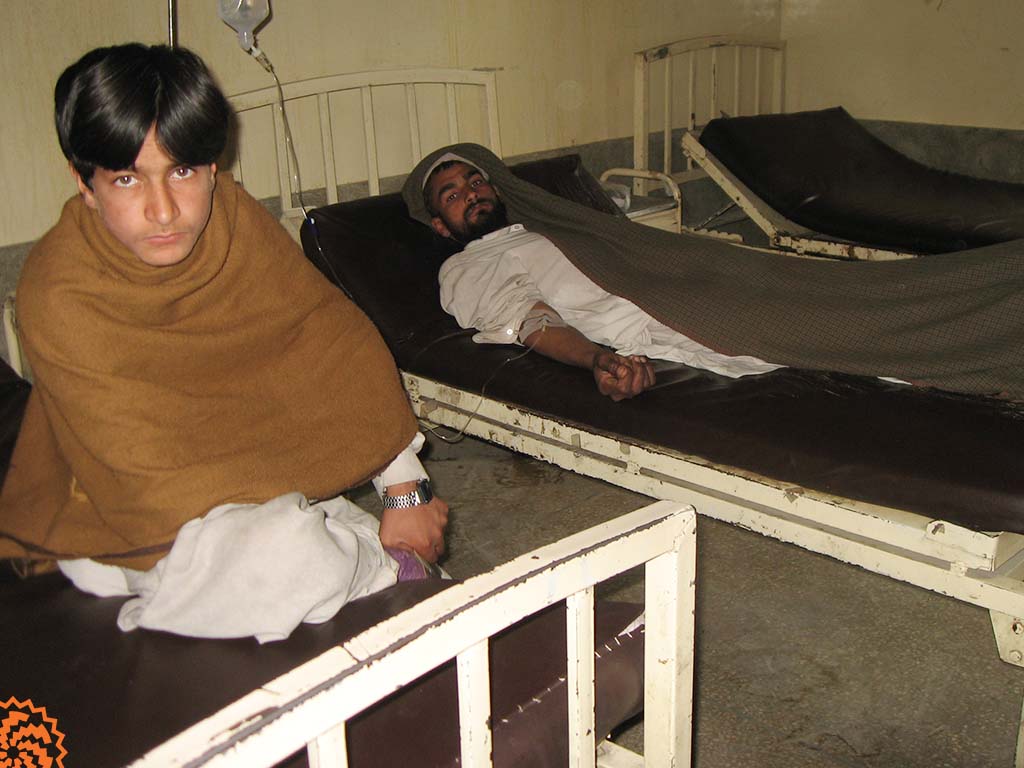 Sehat Sahulat Program does not cover expensive treatment in most hospitals
Their allegation is validated by the fact that both the branches are listed – or "empanelled" as per official parlance – separately on the official website of the Sehat Sahulat Program. The government rules make it clear that no "empanelled" hospital can deny any officially approved medical treatment under any excuse.
These rules, as well as the program's own website, have a major flaw though: They do not specify as to which of the 520 empanelled hospitals is offering what treatment options.
This confounds the patients and their attendants, making them run from one hospital to another to find the one that suits their needs the best. This is exactly what Laeequa Ahmed, a young digital industry worker in Lahore, had to go through.
She says she decided to go to National Hospital, a private healthcare institution in Lahore's Defence area, for treatment during her pregnancy because it has a well-equipped gynaecology department. Once there, she was told that the hospital does not offer any gynaecological services under the Sehat Sahulat Program. She, therefore, had to go to Mid City Hospital to get the treatment she needed.
Similarly, a Lahore-based journalist, Umaima Ahmed, took her mother to Hameed Latif Hospital, a leading private sector healthcare facility in Lahore, for a follow-up treatment of a head injury sustained in February this year. The hospital refused to treat her as a Sehat Sahulat Program patient and said it only offered cardiac treatment under it. Umaima then had no option but to have her mother treated there as a private patient.
Dr Noor ul Haq, Lahore region chief of the State Life Insurance Corporation, a government agency that provides insurance cover to the Sehat Sahulat Program, says those looking for the most suitable healthcare facilities should visit his corporation's website because it carries all the details of the services available at each empanelled hospital. There, however, is no way for the patients and their attendants to know that this is where they should search for such information. Neither the government advertisements nor the Sehat Sahulat Program's own website so much as mention that.
Matters of life and death
Haq also claims that the Sehat Sahulat Program is allowing people to get treatment at such expensive private hospitals that they could never have afforded otherwise. Some recent experiences by patients tell a different story.
In April this year, 49-year-old Sajida Mansoori was diagnosed with a tumor in her uterus. She required surgery though it was not urgent. Her husband, Ashiq Mansoori, a language instructor based in Multan, took her to Mukhtar A Sheikh Hospital, a known private healthcare facility in that city. But the hospital administration refused to treat her under the Sehat Sahulat Program. Her husband says he was told by the hospital staff that the program involved so much paperwork and administrative complexities that they were considering to opt out of it.
Sajida was then taken to Bakhtawar Ameen Hospital, another private medical center in the same city. The surgeon there backed out of the surgery at the last moment after he was informed that she was registered as a Sehat Sahulat Program patient, her husband says. The doctor, according to him, said he would operate on her only if she was readmitted to the hospital as a private patient.
In the end, he says, her surgery took place at a third hospital – but there too as a private patient.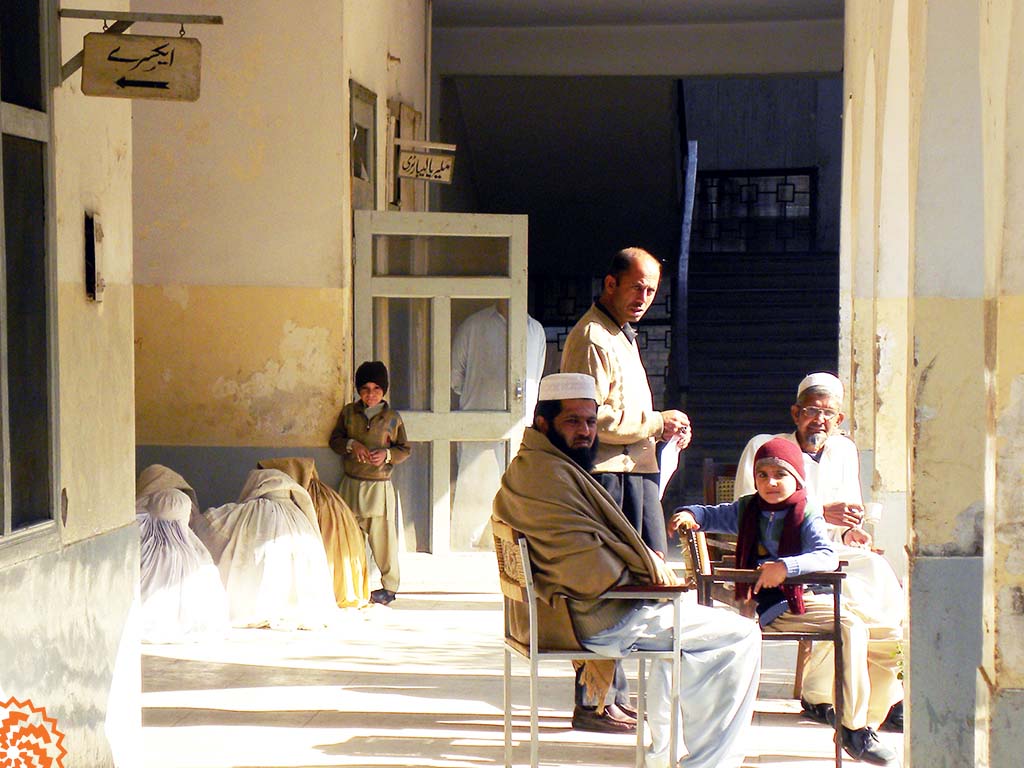 Private hospitals offer selective facilities to the beneficiaries of Sehat Sahulat Program
Talha Hassan, a 28-year-old engineer from Lahore, had a similar experience. In late February this year, he broke his ankle after falling off stairs. He immediately went to Shalamar Hospital, owned by a private trust, since the fracture required surgery to mend. He was told there that the hospital was doing only a limited number of daily surgeries under the Sehat Sahulat Program so the patients having life-threatening conditions were given priority in this regard. Since his life was not in danger, he says, he either needed to wait for eight days for his surgery or have himself admitted as a private patient to get the treatment immediately.
Ghurki Trust and Teaching Hospital, which specializes in the treatment of bones, has a similar policy, says Hassan. The hospital located on the eastern outskirts of Lahore, according to him, has reserved a limited number of beds for patients being admitted under the Sehat Sahulat Program and also does a limited number of surgeries on such patients.
At the end of the day, he says, he had to pay 50,000 rupees for his surgery as a private patient because the pain in his broken ankle was too severe for him to bear.
Also Read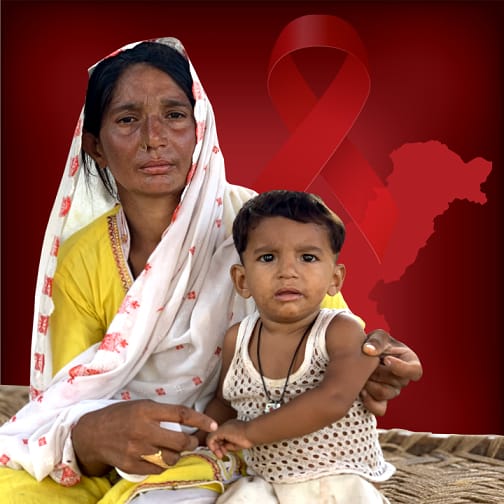 A fate worse than death: The tragic life and times of children born with HIV
Haq defends decisions made by the hospitals mentioned above. Surgeries that are not life threatening are dealt with in a similar manner across the world, he says. It is also fine, he argues, if private hospitals tell people to wait or change their status to private patients when all their facilities dedicated to the Sehat Sahulat Program are already occupied by patients facing life-threatening conditions. Private hospitals are not supposed, or required, to dedicate all their facilities for the Sehat Sahulat Program beneficiaries, he clarifies.
He, though, insists that no empanelled hospital can deny treatment to any patient if it has the capacity available for that. If it does so, he says, its services could be terminated. The State Life Insurance Corporation, he claims, has set clear rules in this regard.
Atif Majeed Chaudhary, patron-in-chief of the Young Doctors Association (YDA), an organization working to protect the rights of young doctors employed in the public sector, also agrees that "it is a question of capacity". He, however, blames the government for it. The government, he alleges, is bringing everyone under the Sehat Sahulat Program without realizing that Pakistan does not have enough healthcare facilities to cater to all of them. "Has anyone thought about building infrastructure that can cater to the inflow of all these patients," he asks.
He also believes this situation can soon lead to some disaster. "The [previous] government is taking the credit for launching this program so that it can win over voters but it did not realize that it has overburdened an already over-stretched healthcare system," he says. So, he apprehends, doctors will be blamed soon for the shortcomings of the Sehat Sahulat Program. "It will be the government's failure but the doctors will be grilled for it by the families and attendants of the patients whom the program will somehow not cater to."