A female student who accused a professor at Ghazi University of sexually assaulting her has come forward with more details about the incident during an interview with Lok Sujag. Her revelations reveal a troubling pattern where multiple female students at the university reportedly face sexual assault and harassment from their male teachers, often accompanied by blackmail.
In a recent video statement, Sana Irshad, a student pursuing a BS in physics at the University of Dera Ghazi Khan, shares her experience on social media. She says in the video that she was sexually assaulted by one professor and pressured by another for similar reasons.
After the video surfaced, both accused professors were suspended and arrested, and legal proceedings against them are underway.
To gain a deeper understanding of the incident, Lok Sujag reached out to Sana, who revealed that when she reported the incident to the university administration, two professors recorded her video statement with the assurance that it would remain confidential. However, these professors later made her video go viral, seemingly with motives against the Vice-Chancellor.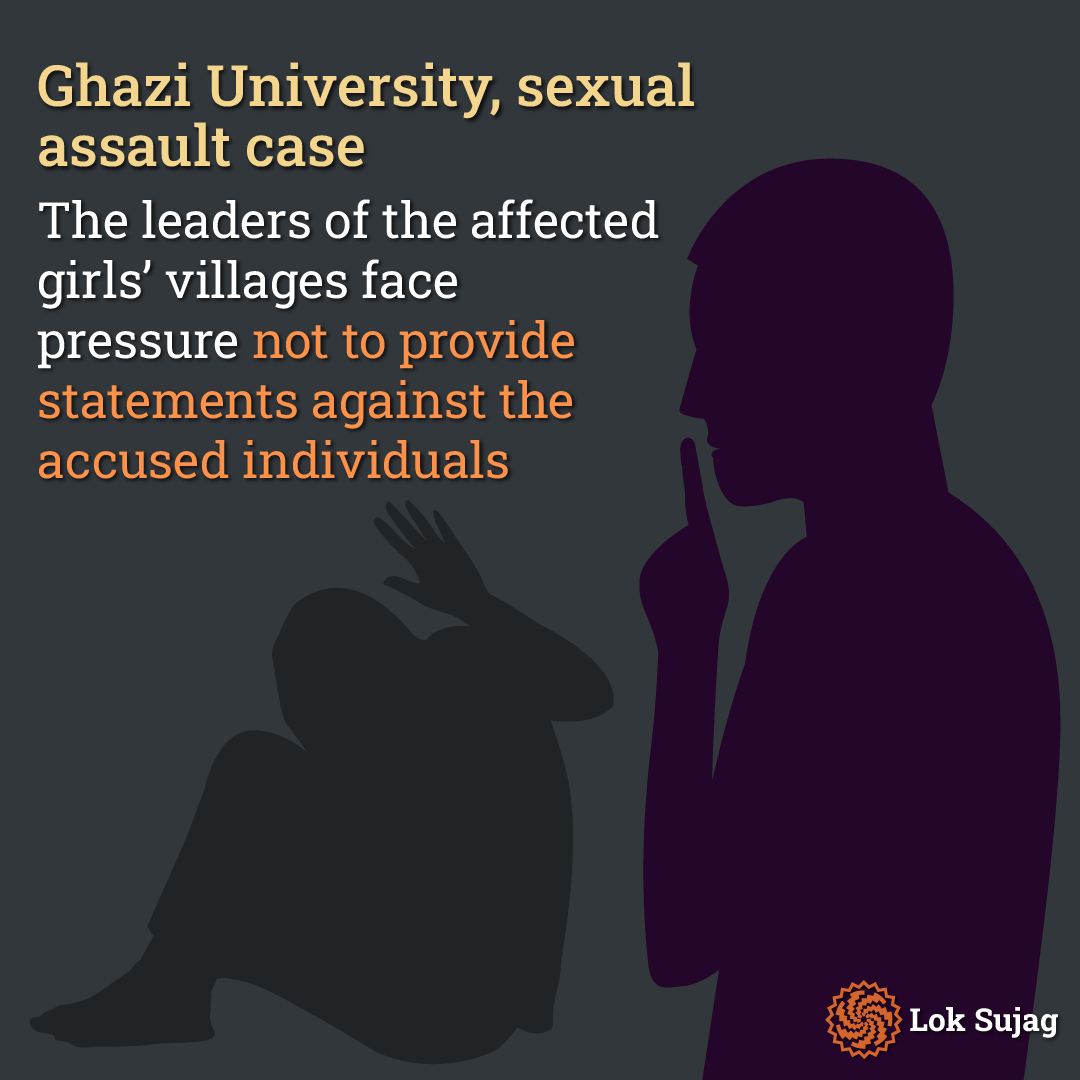 Sana, a resident of Basti Sokar in Tehsil Taunsa Sharif of Dera Ghazi Khan, shares that she faced considerable challenges in obtaining her family's consent to pursue higher education at the university.
In her pursuit of higher education, she willingly embraced a condition set by her family – that she needed to be married before continuing her studies. After her marriage, she found accommodation in a hostel in Dera Ghazi Khan. This arrangement facilitated her ability to attend university.
Regarding the case she has reported involving sexual assault, she shared with the police that one of her classmates invited her to the State Life Corporation building on Jampur Road, claiming there was an exam paper grading session and the promise of improved marks. Her physics professor, Dr Khalid Khattak, and the head of the department, Dr Zafar Wazir, were present on the occasion.
According to her account, someone gave her a drink during that time, after which she started feeling dizzy and became semi-conscious. During this vulnerable moment, Dr Zafar asked the others to leave the room and sexually assaulted her when she could not resist.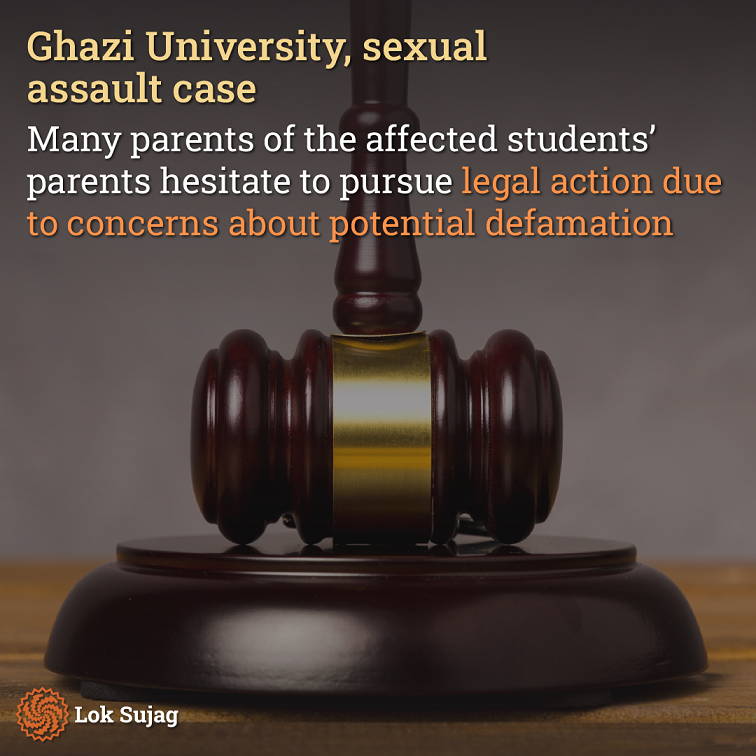 Sana further shares that after this distressing incident, Dr Khalid Khattak initiated a campaign of blackmail against her, pressuring her into a relationship. When she declined, he went so far as to threaten her younger sister, aiming to manipulate her into a compromising situation.
Growing weary of the situation, the two sisters voiced their concerns to the university administration, sparking an official inquiry. With this, Sana's video statement started to gain widespread attention, eventually leading to the police taking Dr Zafar Wazir and Dr Khalid Khattak into custody.
Sana shares that her widely circulated video statement was recorded by Dr Muhammad Rashid, who had assumed the role of the head of the physics department following Dr Zafar Wazir. Dr Rashid falsely assured her that her statement would be kept confidential, following the university's guidelines. However, after three months, Dr Rashid made the video public in collaboration with Arshad Munir Laghari, an Assistant Professor of Islamic Studies.
In response, Sana filed a written complaint against Dr Rashid with the Vice Chancellor, ultimately leading to Dr Rashid's arrest.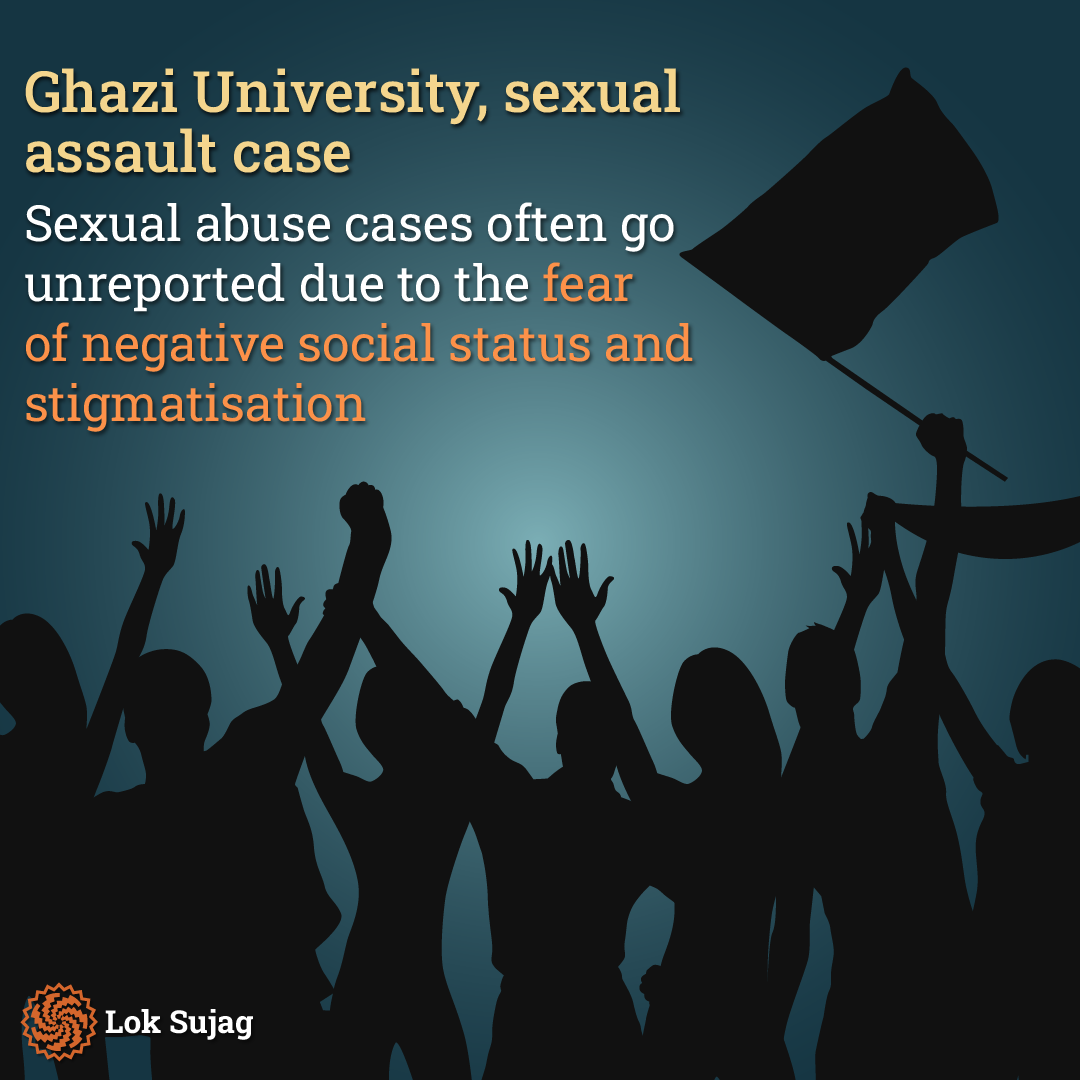 Sana shares that after experiencing the incident, she bravely reported it to the university administration, driven by her concern for her sister's safety. Unfortunately, this decision set off a series of events that have deeply affected her life.
When her video statement gained widespread attention, Sana faced the painful situation of her husband leaving her. In addition, she had to endure criticism from fellow students and teachers on social media, who labelled her a wrongdoer, leading her to disconnect her phone.
During these challenging moments, Sana emphasises the unwavering support of her father, who stood firmly beside her. With his encouragement, she is determined to pursue justice.
Sana's father, Irshad Ahmed, expresses his unwavering commitment to his daughter's education. He affirms that he will continue to empower her educational journey and, if necessary, assist in transferring her to a different university.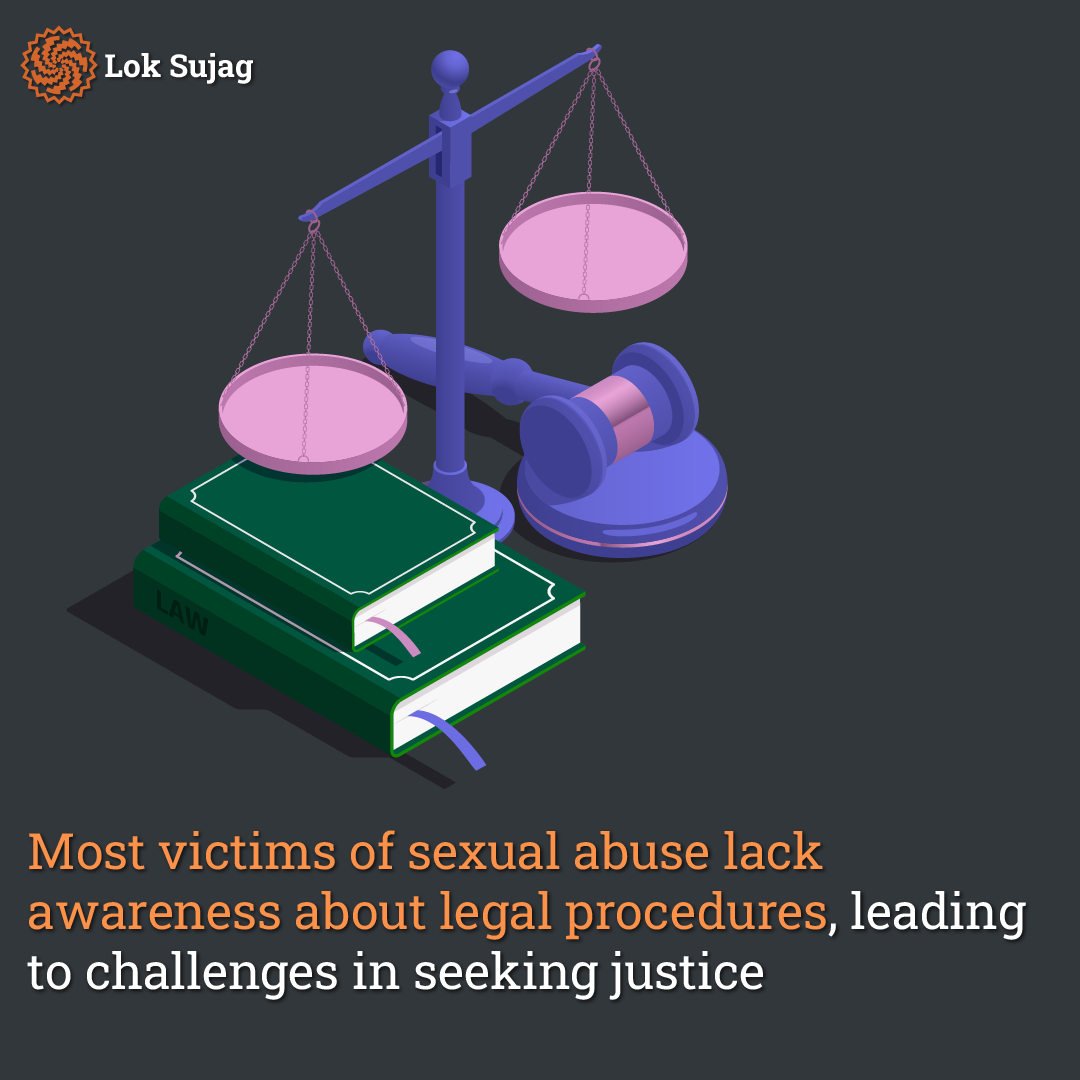 He shares that the accused individuals are pressuring him, using influential figures in his village to discourage him from providing a statement against them. They have also offered a significant amount of money in return for his silence, an offer he firmly rejected.
Sana adds that the incident she endured has also happened to several of her female classmates. However, due to concerns about their social standing and the fear of facing societal judgment, many opt not to voice their experiences against such incidents.
She also mentions that the police have confiscated videos, photos, and messages sent to them by Dr Rashid, who publicised her video statement. Nonetheless, when law enforcement personnel contacted the parents of these students, they were hesitant to pursue legal action, citing worries about upholding their dignity.
Sana Irshad says that her professor's motive behind recording the video statement wasn't to help her with her case. Instead, it was intended to be used to remove the vice-chancellor from his position. She explains that Dr Rashid and Prof Arshad Munir Laghari opposed seeing the acting Vice-Chancellor from Sargodha University in that role.
Also Read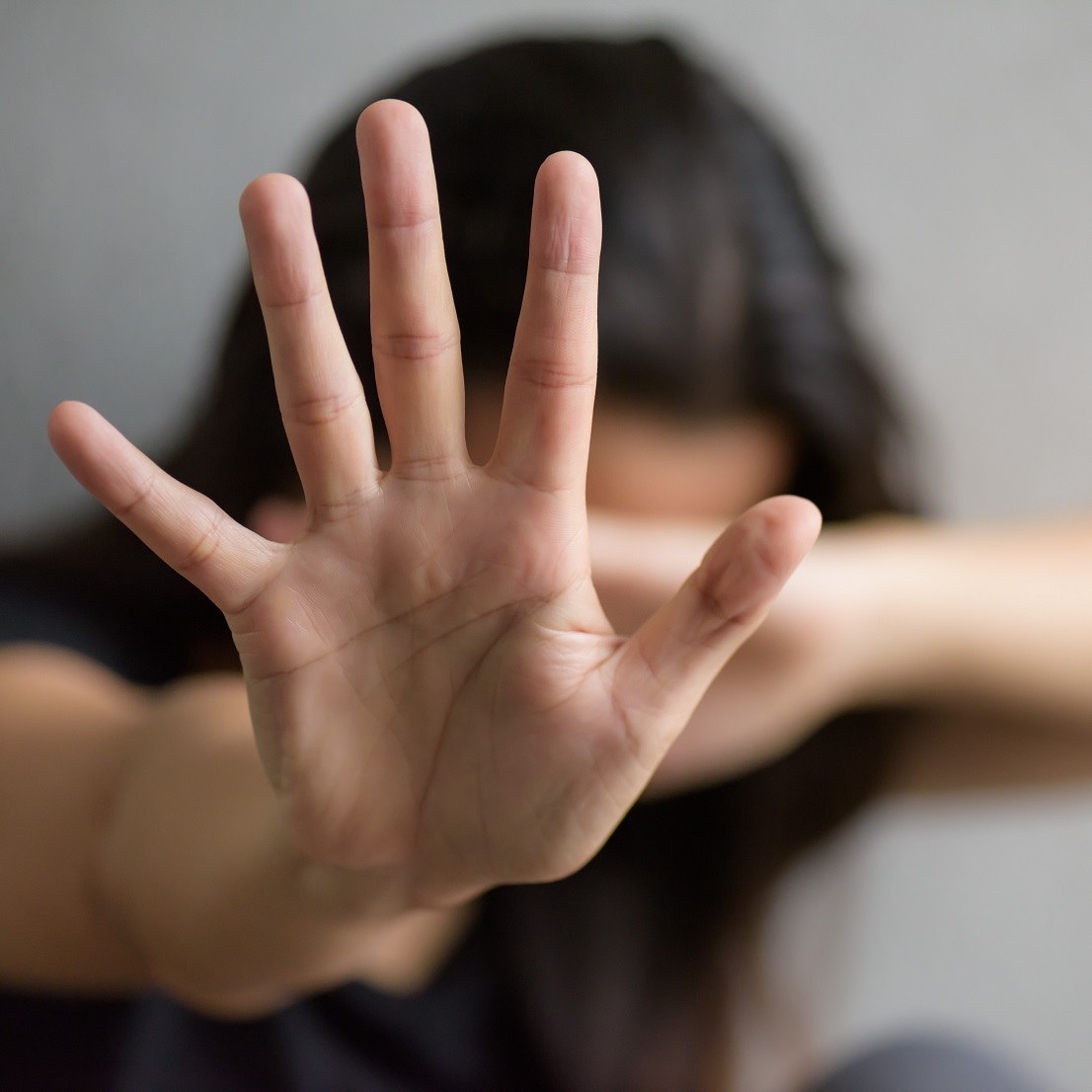 Silenced shadows: The disturbing tale of exploitation and scandal at Islamia University
Dr Muhammad Kamran, the university's Vice Chancellor, mentions that as soon as Sana Irshad contacted him about the incident she faced, immediate action was taken by referring the matter to the university's anti-harassment committee, established in 2021. This committee, consisting of Dr Saadullah Leghari and Dr Tahira Parveen, initiated a thorough inquiry and suggested the removal of Khalid Khattak and Zafar Wazir from their positions. They also recommended strong measures to be taken against them.
Faisal Mehmood Tangwani, the Regional Coordinator of the Human Rights Commission of Pakistan, says that many survivors of sexual abuse might not be well-informed about the legal procedures, leading to challenges in seeking justice. He stresses that any delays in conducting medical examinations could benefit the accused and potentially allow them to escape punishment based on technicalities.
Umm Hani Baloch, the spokesperson for the Baloch Women's Forum, highlights the unfortunate reality of female students facing harassment from their university teachers. She emphasises that meaningful change can only occur when the individuals responsible for such incidents are held accountable through proper legal channels. Without such accountability, these distressing incidents will likely persist.