After the monsoon rains, in the hilly regions of the Upper Dir district, there are jungles, thickets, and fields where wild mushrooms, locally known as "Goochi," grow.
These mushrooms are precious and are sold at good prices by local residents who gather them throughout the day.
Khayasta Rahman, who is associated with this business, says that at the end of winter and the start of the spring rains, many local people venture into the mountainous jungles to search for these mushrooms. These mushrooms are found in various areas, including Kohistan, Brawal, Dobando, Hatun Dara, Dog Dara, and other places, including the Malakand Division.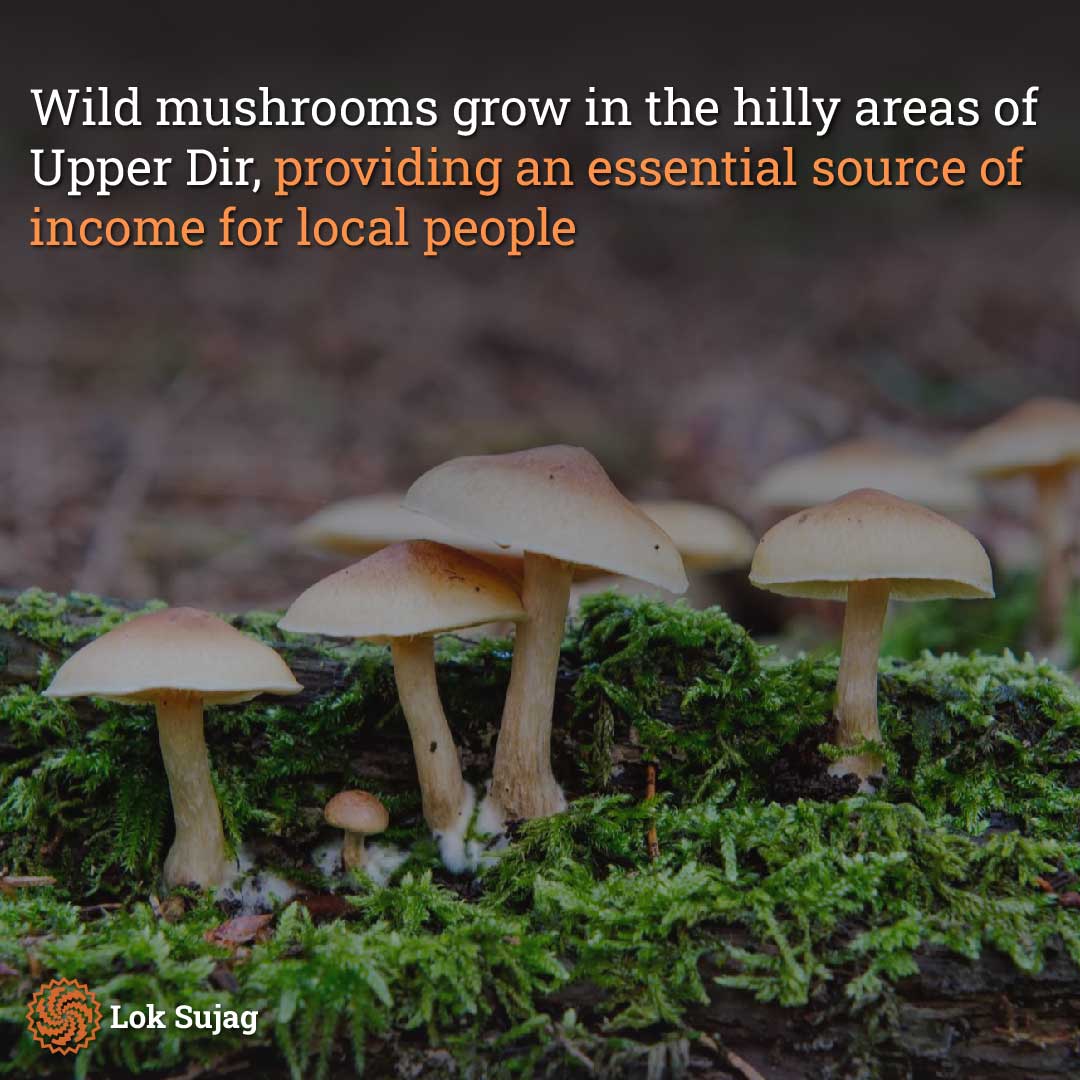 Khayasta Rahman explains that searching for these mushrooms in this area is a very old practice, but initially, there was no concept of selling them. People used to forage for them and consume them themselves.
However, they realised their importance over time when businessmen from big cities and foreign countries started buying them at good prices.
"Seeing a good profit, we also adopted it as a source of income, and now, every season, we start searching for mushrooms in the jungles, thickets, and fields because, during the favourable season, we can earn more from mushrooms than from a whole season's income, which covers our expenses for the whole year."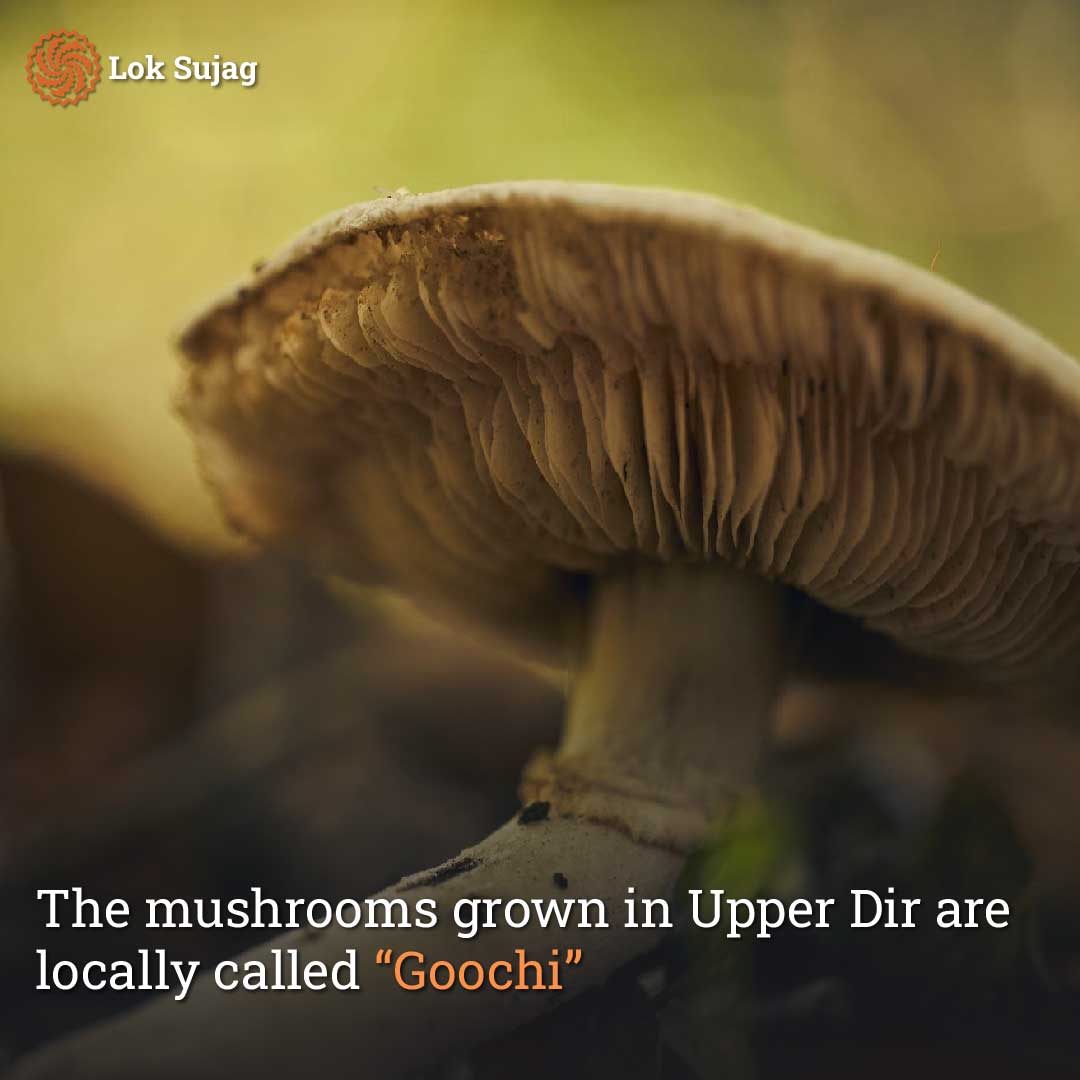 Searching for mushrooms on the challenging mountain roads is extremely difficult, and finding mushrooms largely depends on luck. That's why they are considered a symbol of good fortune.
Khayasta Rahman says that the saying of local elders, "The lucky ones see mushrooms," is largely true. Instead of the elders, children often spot the mushrooms quickly. That's why when people go mushroom hunting, they take their children.
According to Khayasta Rahman, the prices of dried mushrooms in the market are much higher than fresh and moist mushrooms.
Currently, the market rate for mushrooms ranges from 27,000 to 30,000 rupees per kg. However, they are unaware of the prices at which traders sell them.
The residents of Upper Dir, who have been associated with the mushroom business for the past thirty years, say that wild mushrooms are generally used for consumption.
He mentions that businesspeople buy around 800 to 1500 kilograms of mushrooms in one season. Afterwards, they sell them to traders in Peshawar and Punjab, who collect mushrooms in tons during the season and export them to Iran, Europe, and America.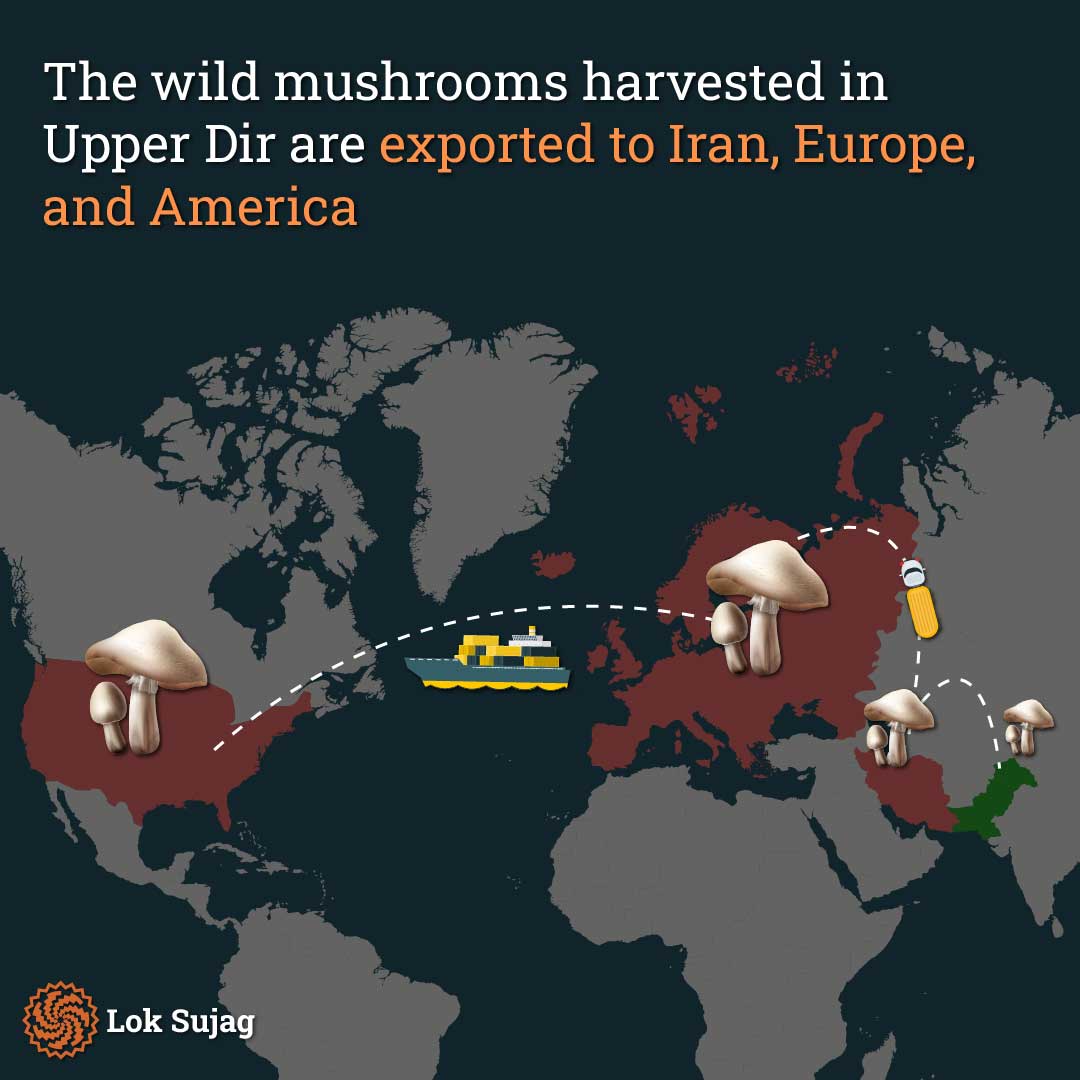 He also mentions that in European countries, mushrooms are used not only as food but also to prepare various medicines.
He further explains that this business has a good profit when the season is good and market prices stabilise.
"It is certainly a very profitable business, but fewer people know it also has the potential to lose lakhs and crores. If the prices fall in the market, there is a lot of loss."
Also Read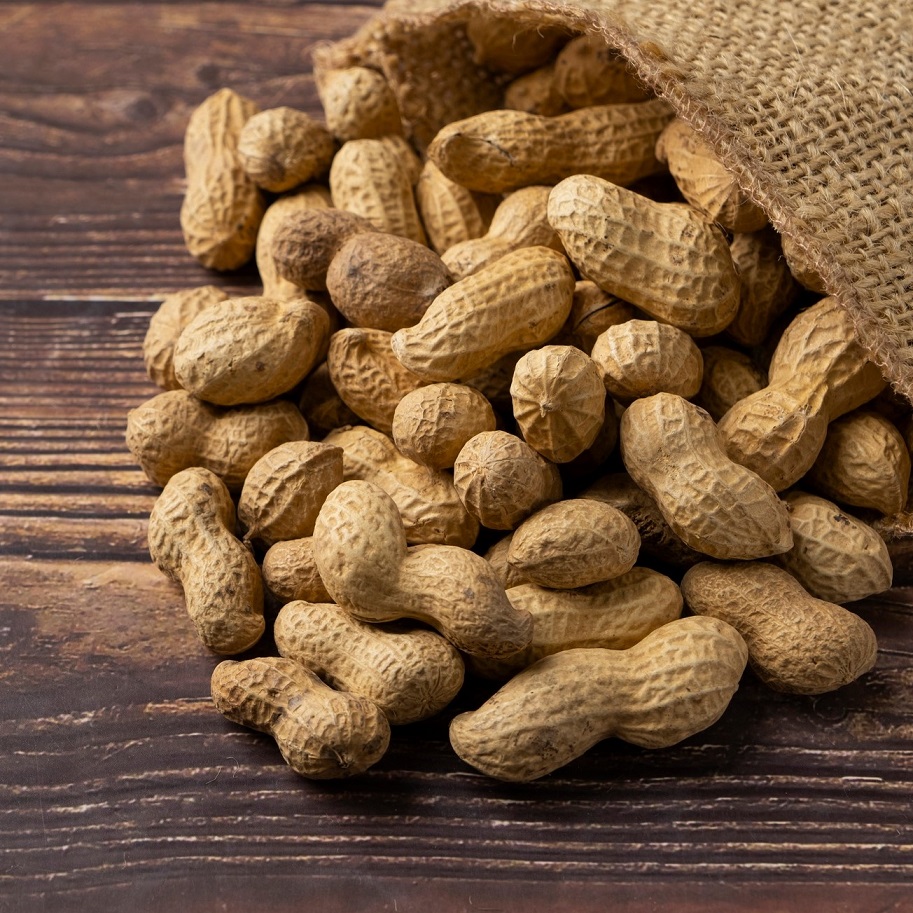 Golden pod no more: Why farmers are shifting away from peanut, Kharif's vital cash crop
Dil Aram Khan, another mushroom trader from Upper Dir, says that although he is involved in the business of apricots and honey when the mushroom season arrives, he buys mushrooms.
He says he operates a small business and works with two or three people in partnership. Most of the mushrooms he buys are exported to Iran. When the global market is stable, they receive good compensation for their hard work.
However, he emphasises that they always prepare themselves mentally for potential losses in the mushroom business.
According to Dil Aram Khan, in recent years, the collection and sale of mushrooms have provided employment opportunities to thousands of people, significantly improving the region's economic conditions.