Last year, due to a flood in the Rajanpur district, many cattle were washed away, and diseases surrounded the remaining. This caused massive economic loss to the local population.
Despite the large number of cattle and their importance in the local economy, the district has only three government veterinary hospitals. Those who bring cattle for treatment often face difficulties and frustration due to a shortage of medicines.
The number of staff is also limited in the district government veterinary hospitals established in Rajanpur, Fazilpur, and Jampur. One Veterinary Officer, four Veterinary Assistants, one Veterinary Technician, and one watchman are posted in the area. Civil Veterinary Hospital Jampur and Fazilpur each have a staff strength of six.
According to the Livestock Department, Rajanpur district has a little more than 66,000 cattle, including cows, buffaloes, sheep, and goats. Among them, Nakri goats in Rajanpur and Dera Ghazi Khan have their own distinct identities. These goats are white and have reddish eyes. The body is strong and the skin is shiny. Goats of this breed are worth lakhs of rupees.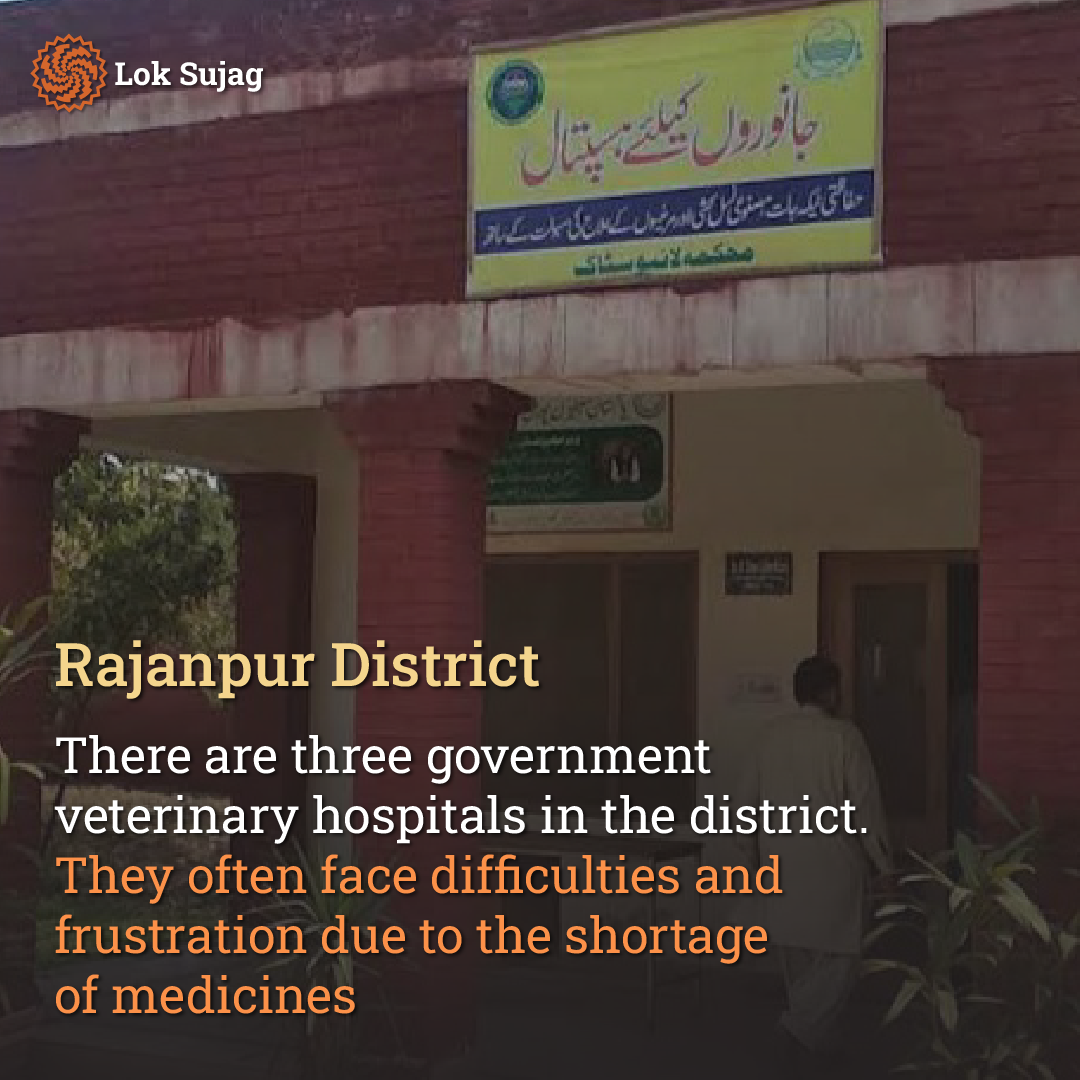 Muhammad Shahbaz of Sukhani Wala, a rural area of Fazilpur, keeps goats of different breeds and keeps going to different cities to buy and sell them. In November 2022, his most expensive goat fell ill and died.
He says that the goat got distemper and fever. He went to Fazilpur Hospital for treatment, but there was no medicine there. The medicines prescribed by the doctors were so expensive that he could not afford them, and his precious goat died due to lack of treatment.
Abdul Malik of Jampur had ten goats and four cows. Now, he is left with six goats and three cows as he could not treat their sick cattle. "Doctors at Jampur Hospital used to prescribe medicines for purchase from private medical stores, which were very expensive, and they couldn't buy these medicines," he says.
Dr Shafeeq, the veterinary officer posted in Jampur, said that 51,246 animals were brought to Civil Veterinary Hospital for treatment during the last three years, most of which recovered, but 11,546 could not be discharged.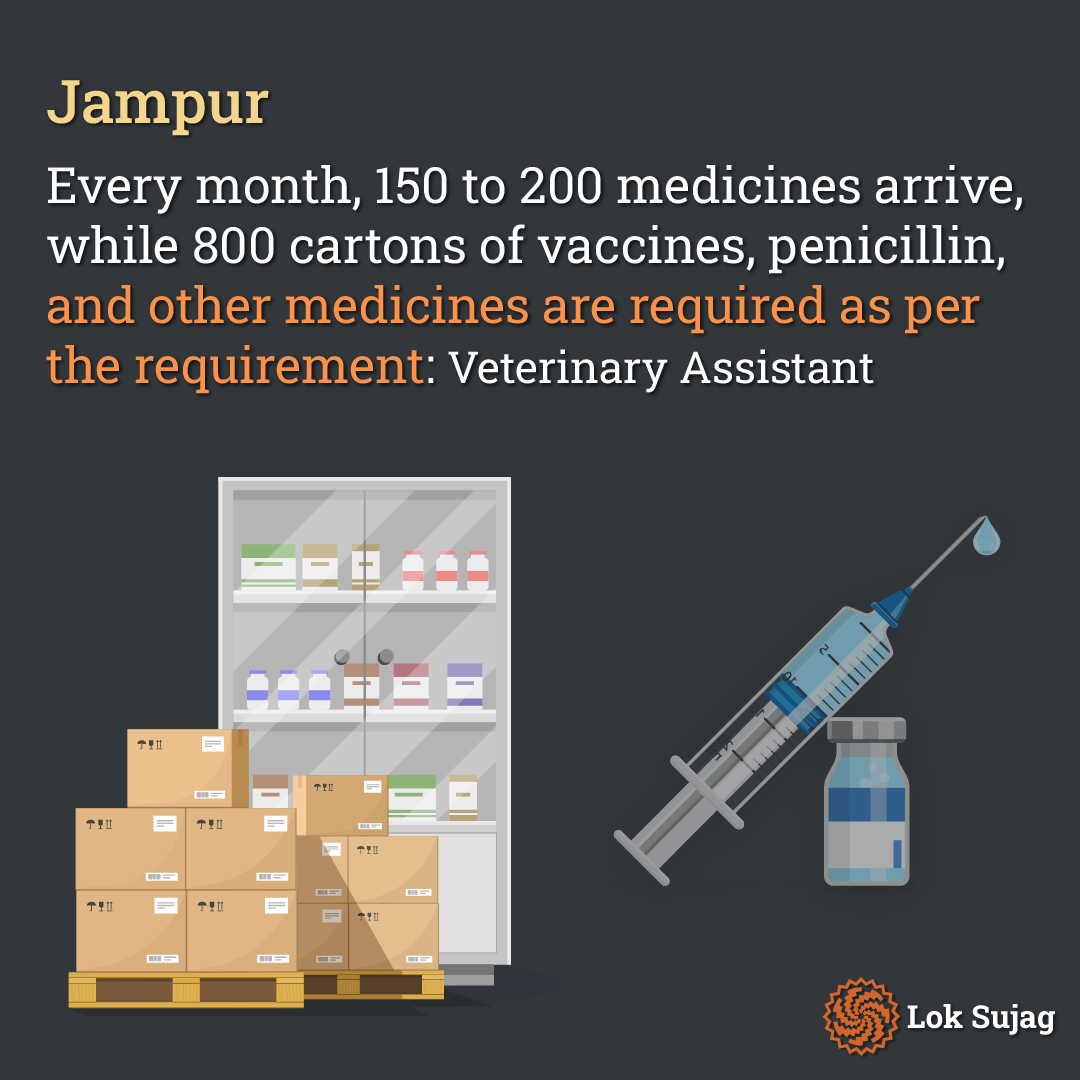 According to veterinary assistant Zaheer, the hospital lacks medicines, so people are asked to bring medicines from private medical stores. He said that earlier every month, 400 to 500 cartons of medicines came, but now their number has reduced to between 150 to 200 while 800 cartons of vaccines, penicillin, and other medicines are needed as per the requirement.
Dr Farhat of Rajanpur Veterinary Hospital says there is a shortage of vaccines and penicillin to treat Hemorrhagic septicemia (Gal-Ghotu) and other diseases.
Also Read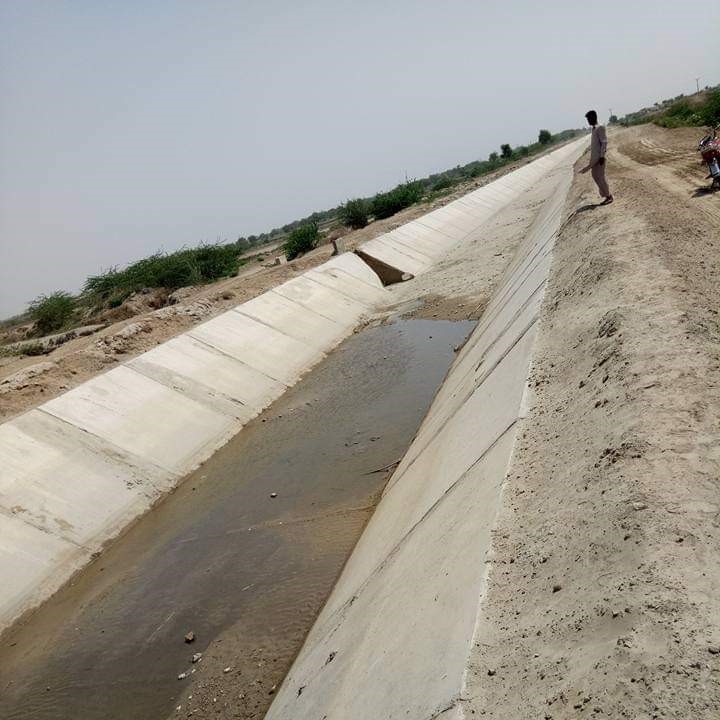 Rajanpur's thirsty fields: a tale of struggling farmers and diminishing canal waters
"Medicines are less frequent now. Instead of 400 medicines, only 150 cartons are coming here."
In response to a question, he said that they do not get budget funds, but 150 cartons of medicines and 300 litres of petrol are provided.
According to Zaheer, he has only one mobile vehicle through which treatment facilities are provided, even in remote areas.
Dr Hassan Mujtaba, additional director of the department, said that the medicines have been coming in very little for a year. A letter about this has been sent to the above officers, but the situation is still the same.
He said that he visits hospitals twice a week. He tries to ensure that the cattle breeders do not face any difficulties. Home service is also provided through mobile vehicles to treat animals, but due to limited resources, there are complaints from people, but they will be overcome soon.