Tahira Bibi from Rajanpur aspires to educate her five-year-old son, Shakeel. However, no school will admit him due to the lack of necessary documentation. Shakeel requires an identity birth form and his father's identity card to secure admission. Unfortunately, Tahira is unable to provide these documents.
She had requested the school's headmistress to either write her name or the child's grandfather's as the guardian to admit Shakeel. However, the headmistress refused.
Tahira belongs to the suburbs of Jampur Tehsil. According to her, in 2016, Aslam, the son of local landlord Abdullah, lured her into a love trap and subjected her to sexual abuse, resulting in her becoming pregnant.
She was already five months pregnant when she informed her family about the situation. The doctors said that the pregnancy could not be aborted at that stage.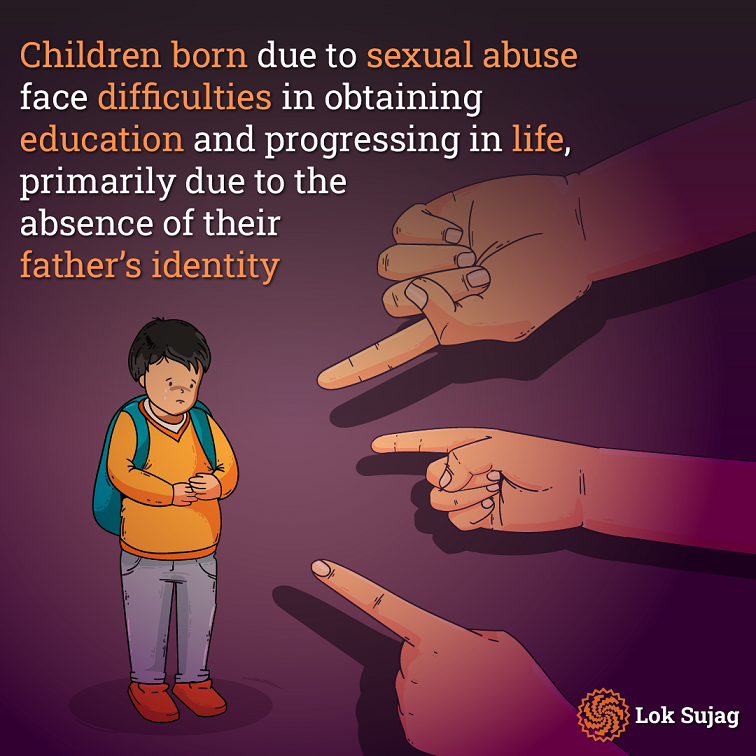 Tahira's father informed Aslam's father, Anwar, about the situation. On this occasion, the village elders suggested a marriage between the accused and Tahira. Initially, Aslam's father agreed but later refused.
Tahira's family filed a case against the accused, who had managed to obtain bail before arrest, but he was later arrested based on a court order.
A few months later, Tahira gave birth to a son at the district headquarters hospital in Rajanpur.
Before the child's birth, the police had sent the DNA samples of Tahira and the accused to the Punjab Forensic Science Agency on the instructions of Additional Sessions Judge Jampur. However, the victim's family has not received the DNA test results to date.
As a result, the accused was released on bail by the Multan High Court bench, and later in November 2018, the Additional Sessions Judge Jampur acquitted him due to a lack of evidence.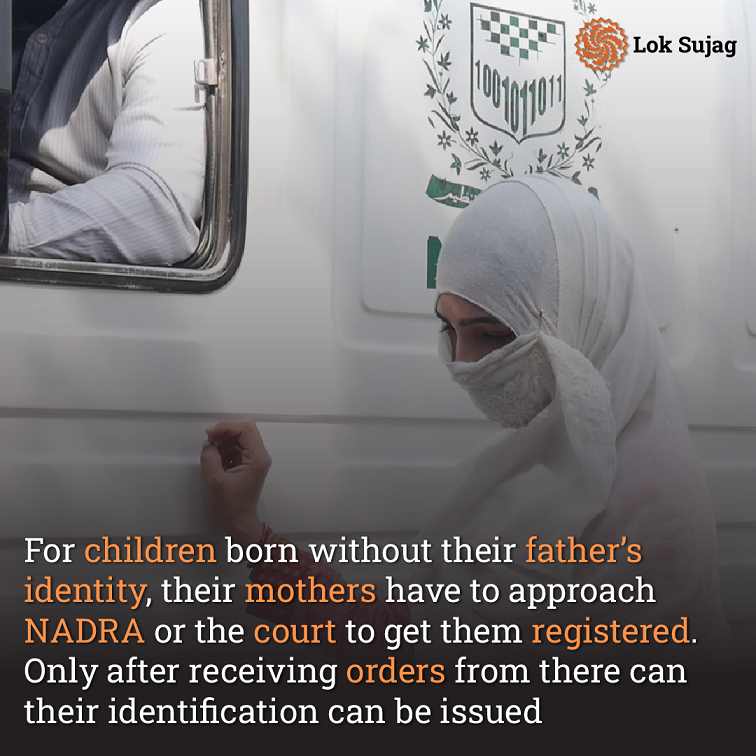 The newborn baby, Shakeel, turned two years old during this period. Tahira appealed against the acquittal of the accused in the Multan Bench of the Lahore High Court. The case was sent to the Sessions Court for re-hearing in June 2020, where it is still pending.
Tahira's lawyer, Irfan Arabi, said that in such cases, the accused's lawyers often employ delaying tactics, taking advantage of the complexities of the justice system and legal details.
Since most affected parties are uneducated and lack awareness of legal nuances, they often become weary and end up reconciling with the accused in many cases.
Tahira is struggling to enrol her child in school, but the issue of 'deprivation' of fatherhood remains a problem she cannot solve.
Apart from Tahira, many women are in a similar situation after becoming mothers due to sexual abuse.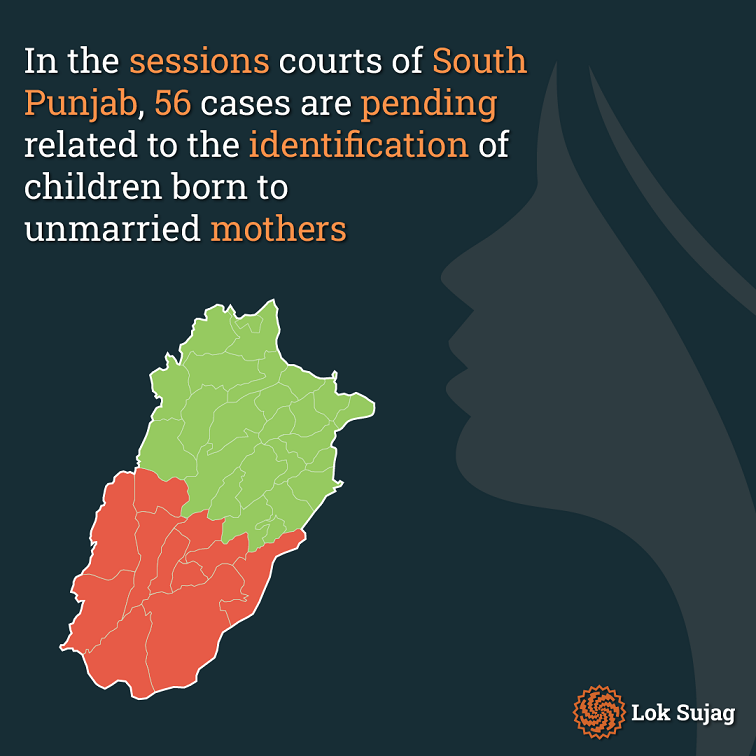 Among them are women who have been abused by their close relatives or abandoned by their husbands, leading to situations where the identity of their children's fathers cannot be ascertained.
Some time ago, the Sessions Court of Multan sentenced Bilal, accused of sexually assaulting Sonia, to life imprisonment and imposed a fine of Rs seven lakh.
Sonia became pregnant as a result of the sexual assault. The investigation and judgment of this case took three years. Sonia's child also could not find the father's identity. Farzana Bibi of Muzaffargarh has become a mother of a daughter as a result of her uncle's abuse.
Najma Bibi of the same city and Aram, a teenager of Chowk Azam area of Leh, were raped by their neighbors, as a result of which the children born are deprived of the identity of their father.
Similarly, 15-year-old Alishbah of Qadirpur Raan area of Multan was raped by the 55-year-old accused Qadir, as a result of which she became pregnant and gave birth to a daughter.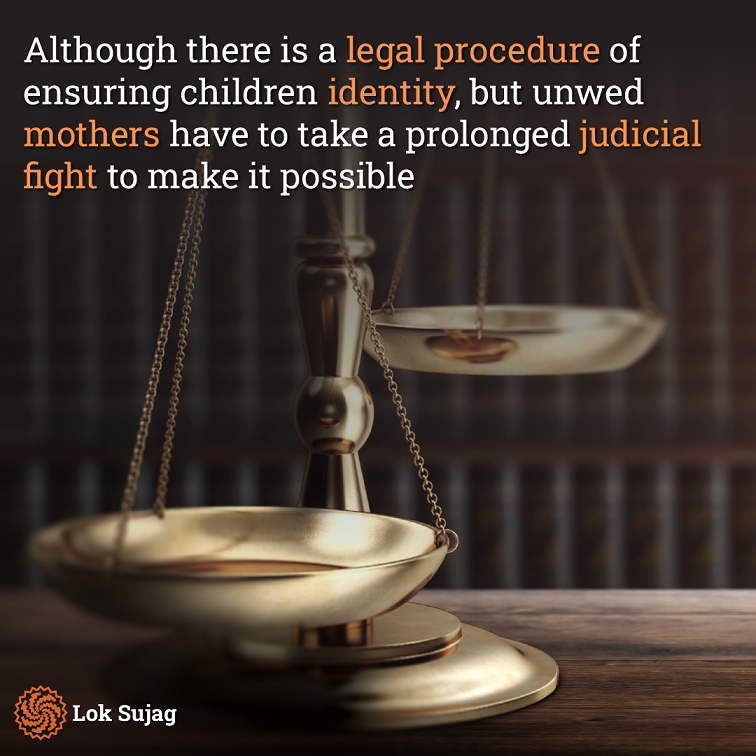 Children born in this and all similar cases are not accepted by anyone but their mothers, and in the absence of fatherhood, it becomes challenging for them to get an education and progress in life.
Speaking about the difficulties children of unmarried mothers face regarding school admissions, Saifur Rehman Khan, the Deputy Secretary of School Education in South Punjab, explains that the Punjab government established an online system for school admissions in 2016.
"Under this system, it is necessary to enter the details of the child seeking admission, including the child's father's name and identity card information. However, for a child without a father, the mother has to approach NADRA or the court to get the child admitted, and admission can only be granted after receiving orders from the respective authorities."
Also Read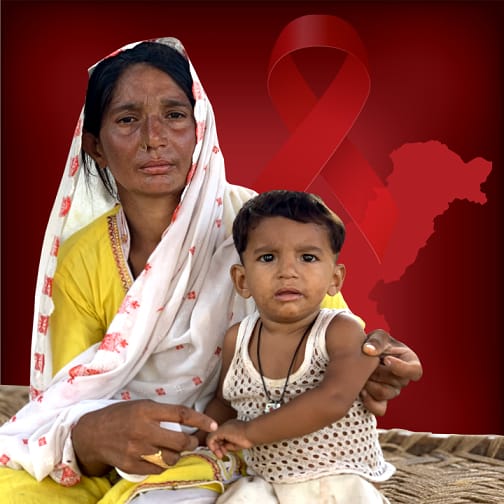 A fate worse than death: The tragic life and times of children born with HIV
Mukhtar Mai, the chairperson of Mukhtar Mai Welfare Organisation, says that the number of women becoming mothers and unidentified children due to sexual abuse is increasing in South Punjab, but there is no way of collecting data in this regard.
Although statistics on sexual assault cases are available, they do not differentiate between married and unmarried women.
Fifty-six cases related to the identity of children born to unmarried mothers are pending in the sessions courts of South Punjab.
Shaukat Hayat Haraj, the former deputy district public prosecutor of Multan, explains that there is now a legal procedure to provide identity to children born to unwed mothers after several court decisions. However, these mothers have to endure a lengthy court battle for this purpose, which becomes challenging, especially for low-income and illiterate women.
Nighat Dad, the CEO of the Digital Rights Foundation, explains that NADRA has initiated registering children born in orphanages and adopted children through guardianship certificates.
"However, this issue is still unresolved for unmarried mothers. Their children encounter problems at NADRA as they are not issued identification without court orders."