Last week, the Punjab government, including Multan, banned the current scripts of all theatre dramas across the province, deeming them obscene, and imposed restrictions on dancing.
Provincial Minister of Information and Culture Amir Mir attributed this decision to non-compliance with the Special Operating Procedures (SOPs) issued by the Home Department for stage productions. The caretaker provincial minister has instructed the Punjab Arts Council to approve scripts of the best and highest-quality dramas.
Punjab Government Imposes Restrictions on Artists and Performers for Violating Moral Standards.
The Punjab government has recently imposed sanctions on multiple actors and directors for prior violations of ethical standards. Amir Mir has clarified that dance has been banned from stage performances under the amended Drama Script Act. According to him, introducing new dramas will be contingent on compliance with the amended Drama Act.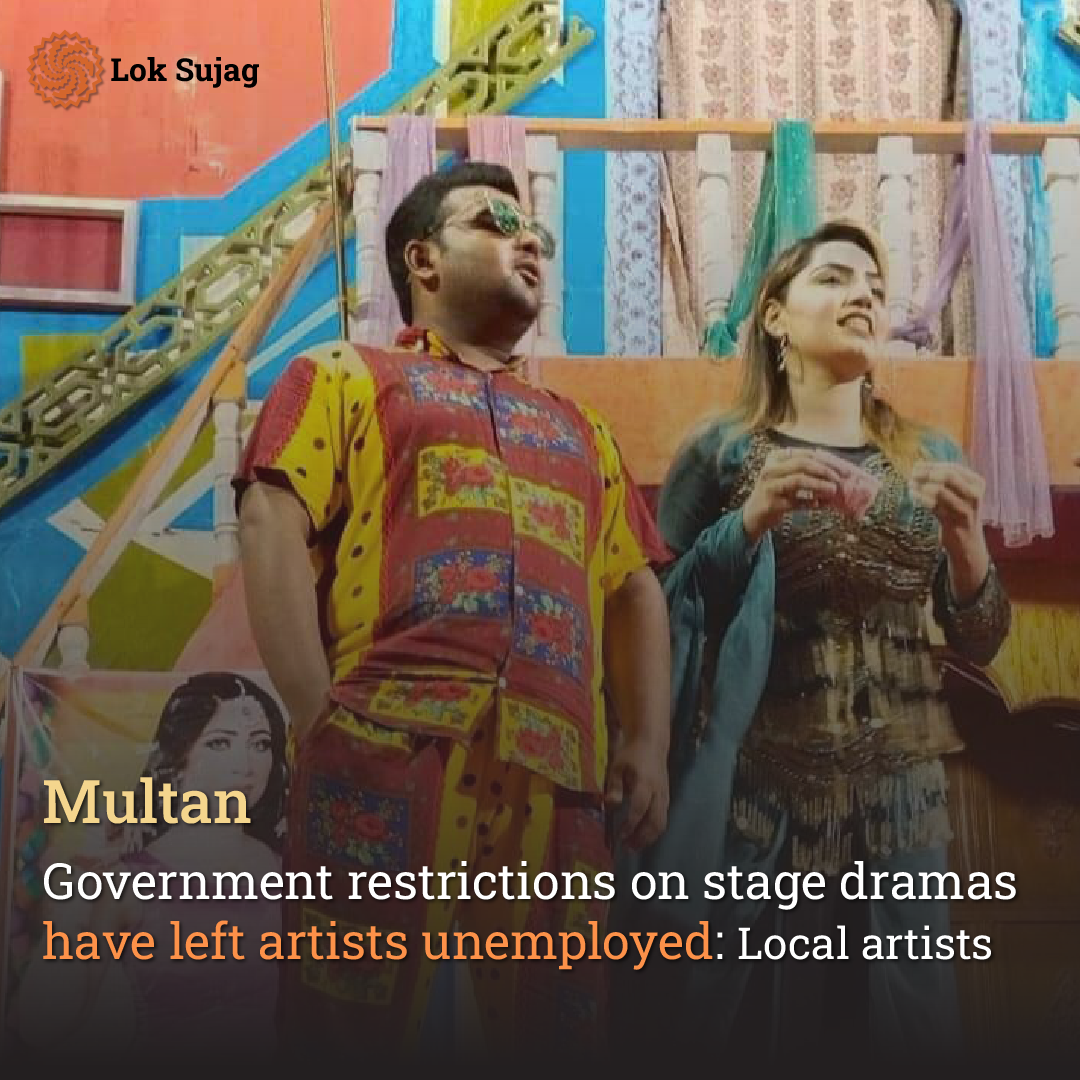 This restriction has adversely affected all artists, producers, directors, theatre owners, dancers, supporting staff, and employed personnel in Multan, the largest city in Southern Punjab.
Norah Ali, a well-known artist, producer and dancer from the district of Vehari, renowned in the theatre industry under the pseudonym Kashish Khan, has expressed concerns about the ban on dance in theatres, stating that it will adversely affect artists and those associated with the industry. She claims that in her 15-year artistic career, there has never been a complaint about obscenity in her performances.
Norah Ali argues that imposing a complete ban on dance everywhere after the circulation of any inappropriate videos related to theatres in Gujranwala, Faisalabad, or Lahore is unjustifiable. She explained that she and other artists like her make a living through their art and support a family of ten members.
The rising cost of living and high electricity prices have already burdened people, and this restriction will only add to the challenges faced by artists like her.
Najma Chand, known by her stage name Naz Bhatti, has also worked as a theatre dancer for several years. She expressed her concerns that government restrictions are causing artists to become unemployed.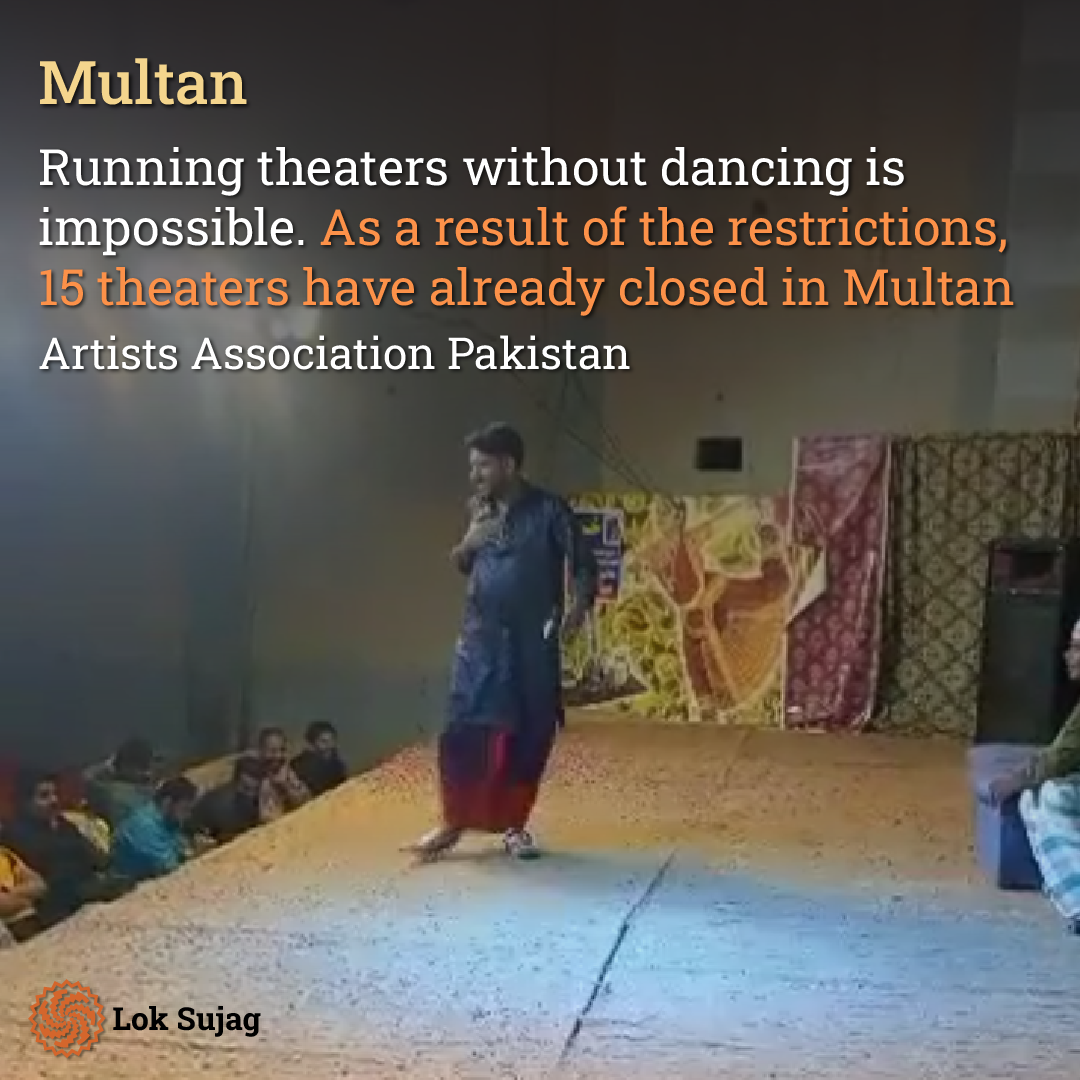 "I perform on stages, and I adhere to the regulations of the Rehearsal Censor Board, which include prohibitions against indecent movements or wearing inappropriate attire. I don't understand why these restrictions have been imposed despite our compliance. I earn a livelihood through one performance, receiving compensation ranging from fifteen hundred to two thousand rupees, which I use to support my orphaned children. This ban will rob me of my livelihood," she said.
Ramzan Shahzad, the President of the Artist Association Pakistan, revealed that more than 14 artists are registered with the association.
He believes that running theatres without dance is impossible. As a result of the restrictions, 15 theatres in Multan have already shut down. Multan, which used to have 18 theatres, including Noshab, Maraj, Sangam, Jehanzeb, Gulistan, Maqbool, Khayyam, Taj Mahal, and Rex, has now only three.
He says that the presence of government officials does not deter dance gatherings in private homes. The burden falls entirely on the street performers.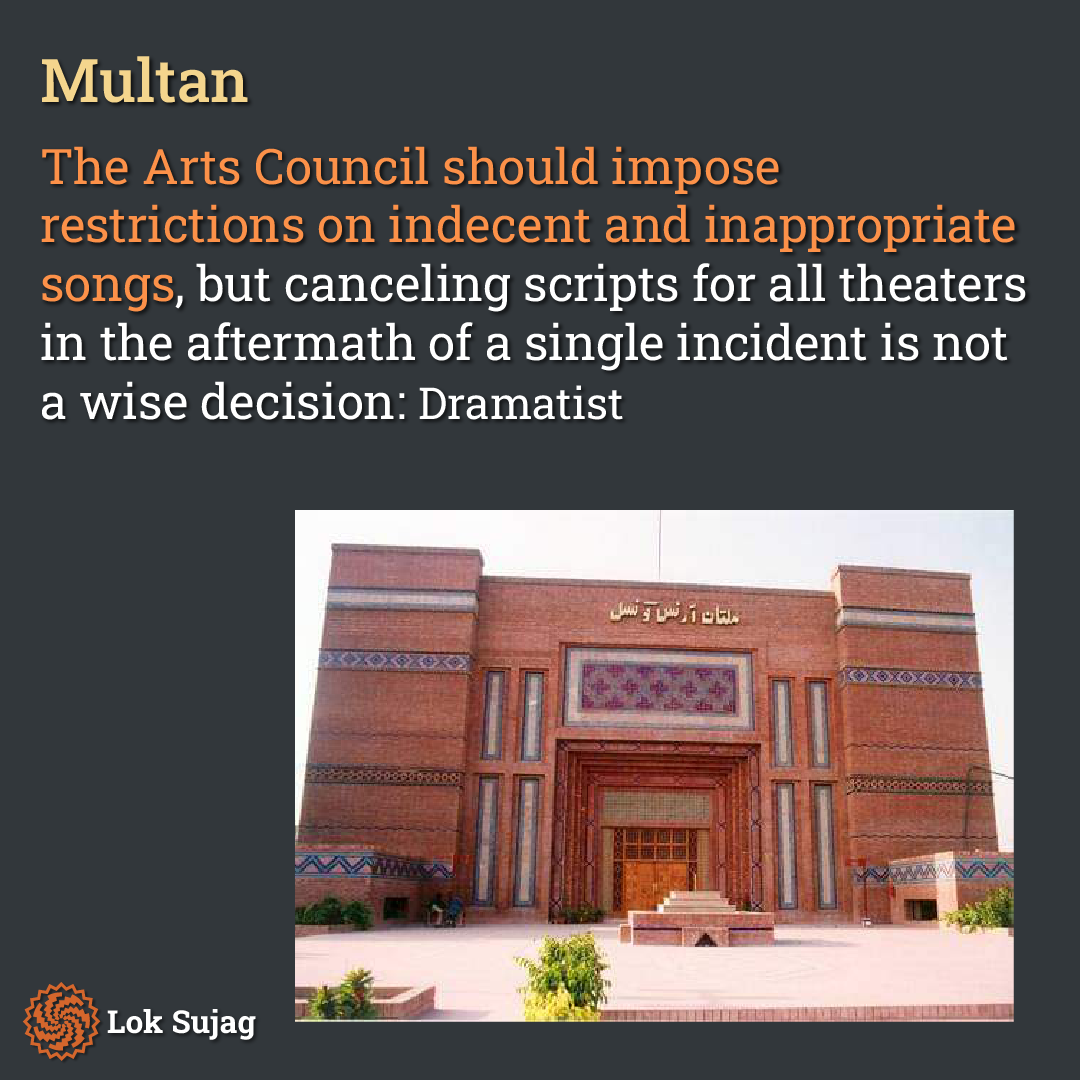 He mentions that the government had established the Artists Welfare Support Fund, through which artists receive an annual stipend of only seven thousand rupees, and even obtaining it is challenging.
According to actress Sumbul Khan, it would be better to enforce rules and regulations on artists rather than imposing a complete ban on theatres, as otherwise, the theatre industry will be completely eradicated.
Theater Producer and Director Zawar Baloch, who has been associated with the theatre industry for the past few decades, shared his recent experience. He explained that they were presenting a drama at the Rax Theater in Multan, for which artists from out of town had also come.
After scrutiny, the Arts Council had granted formal approval, and an authorisation letter was also issued. However, in the middle of the night, all permissions were revoked based on the instructions of the caretaker provincial Minister of Information.
In a sudden raid at three in the morning, they sealed the Rax Theater in Dera Adda. He mentioned that he would take legal action against this move.
Also Read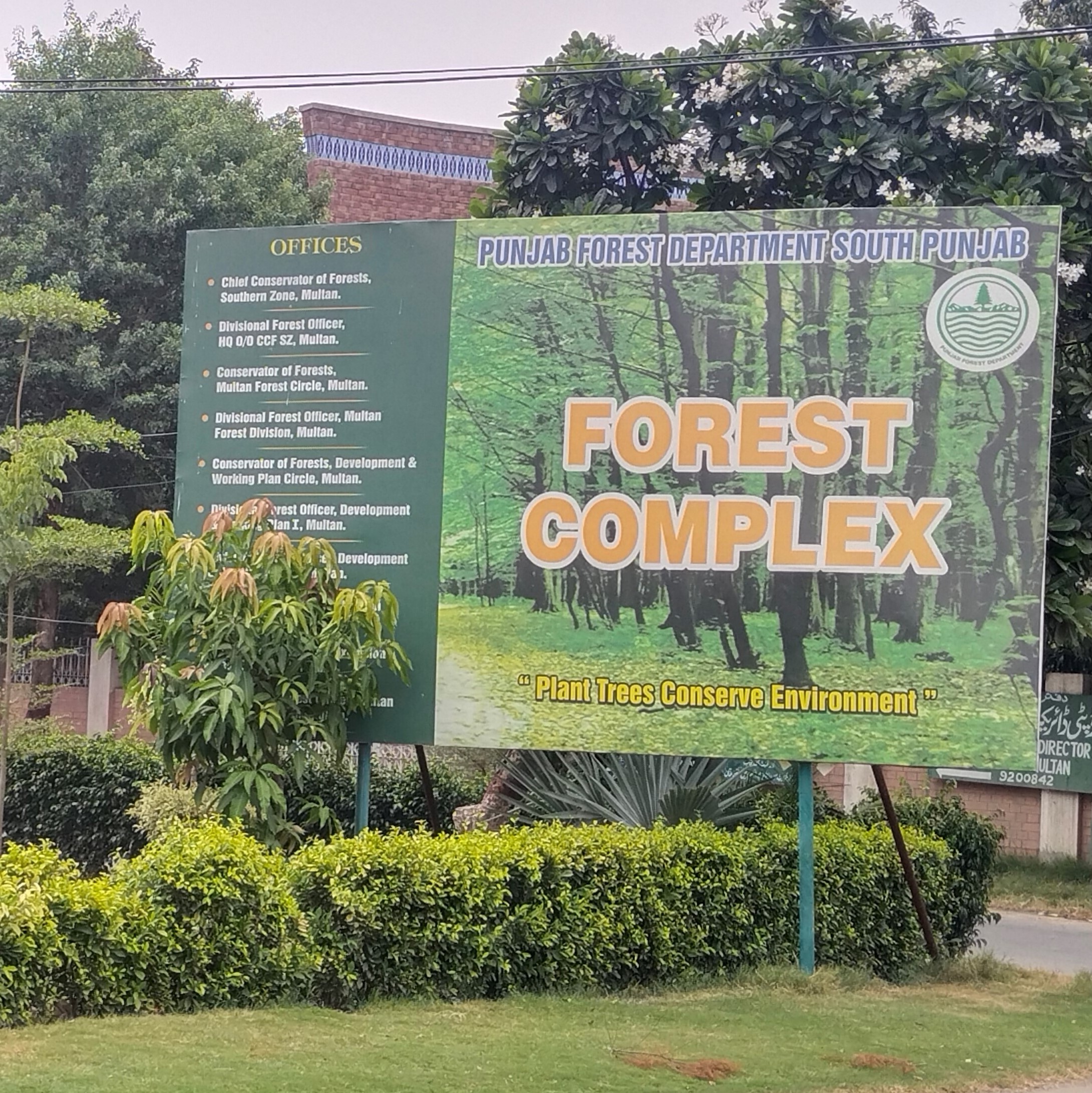 Environmental crisis in Multan: Deforestation, wood theft, and rising temperatures threaten ecosystem
"This action has resulted in a loss of 2 million rupees for me in just one week, while 700 to 800 individuals associated with the theatre have become unemployed."
"Yaqoob Syed is associated with the theatre as a playwright. He believes that theatre has played a positive role in society. For example, theatres have presented dramas that raised awareness against terrorism, aiming to mobilise the public against it. Unfortunately, a few substandard dramas have tarnished the theatre industry.
He believes that this sector thrived as long as Karachi was the film and theatre industry hub. However, after the shift to Lahore, it became tainted with vulgarity.
He suggests that the Arts Council should impose restrictions on obscene and inappropriate songs, but revoking the scripts of all theatres due to one incident is not a wise decision.
The Resident Director of the Multan Arts Council, Salim Qaiser, states that amendments have been made to the Drama Script Act of 1876, and these changes need to be implemented. Therefore, all theatre scripts have currently been revoked. The district administration has sealed the theatres and will now need to gather their script artists for approval. After approval, a full sensor rehearsal will be conducted.
Bilal Bappy, an artist associated with the theatre industry, mentioned that there are no moral regulations regarding dance in private gatherings held in the country. In some private events and wedding ceremonies, semi-nude dancing is also arranged, which is certainly not in line with Punjab's culture and theatre tradition. Now, people are demanding similar dances in theatres. We hope that this restriction will lead to improvements in theatre dramas in the coming days.