Saraj Samejo, serving as a Data Processing Officer at the Tharparkar District Education Office in Mithi. He hails from Sajakari village and for employment he has to travel 85 kilometers to Umerkot during the first week of each month. His 14-year-old son, Azam Samejo, suffers from hearing and speech impairments and is enrolled in a special school for children with disabilities (Government Special Education and Rehabilitation Center) in Umerkot. Since this school does not have a hostel, the entire family has been residing in Umerkot for the past six years. He says that if there was a hostel facility available, his family members would have stayed in Sajakari.
However, now he is worried about the continuation of his son's education after the eighth grade. This institution for special children in Umerkot only provides education up to the eighth grade. To complete the matriculation, he must send his son 162 kilometres from his village to Mirpurkhas.
Saraj Samijo explains that his child is brilliant. Due to keeping the family in Umerkot, he has to incur an additional expense of fifty thousand rupees every month. Continuing the child's education in Mirpurkhas will not be easy for him.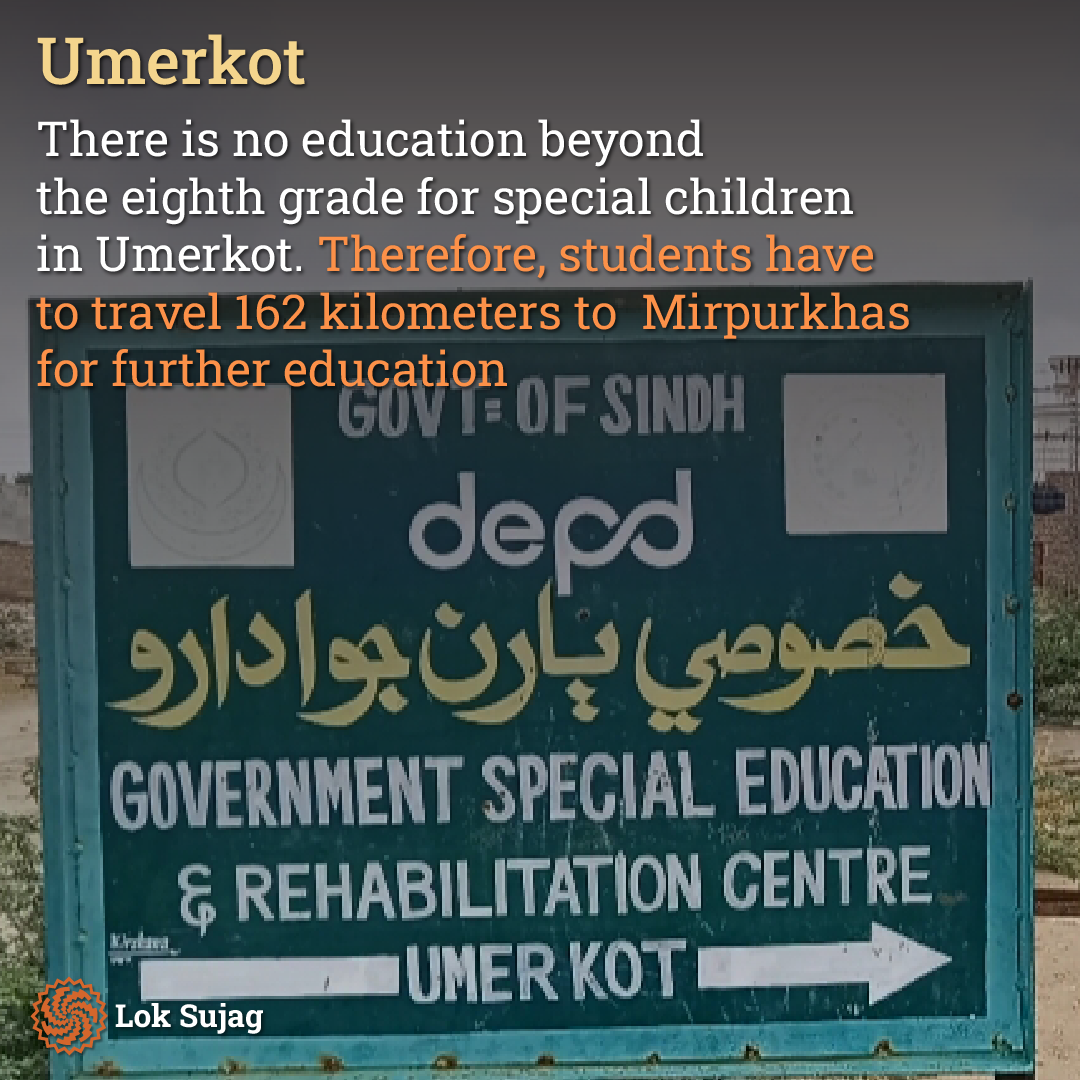 According to the World Health Organization (WHO), one billion and 30 crore people, 16 per cent of the world's population, are disabled. According to the Social and Living Standards (PSLM) survey of Pakistan's Bureau of Statistics for 2019-20, the rate of disabled individuals in the national population is 6.2 per cent. However, the same report states that this rate could be higher.
In Sindh, special education institutions were previously operated under the Department of Social Welfare. After the 18th constitutional amendment in 2010, the federal government handed over 12 special institutions to the province. However, in 2011, the Department of Special Education was established here as well.
In Sindh, there are currently 54 institutions working to educate special children. The special school in Umerkot was established in 2012. Bharat Kumar, who teaches in this school, mentions that initially, this institution started near the Police Lines in a room of a government school building. Later, it was shifted to two rooms in the Boys' High School Wadhro Sharif, which is located 5 kilometres away from the city.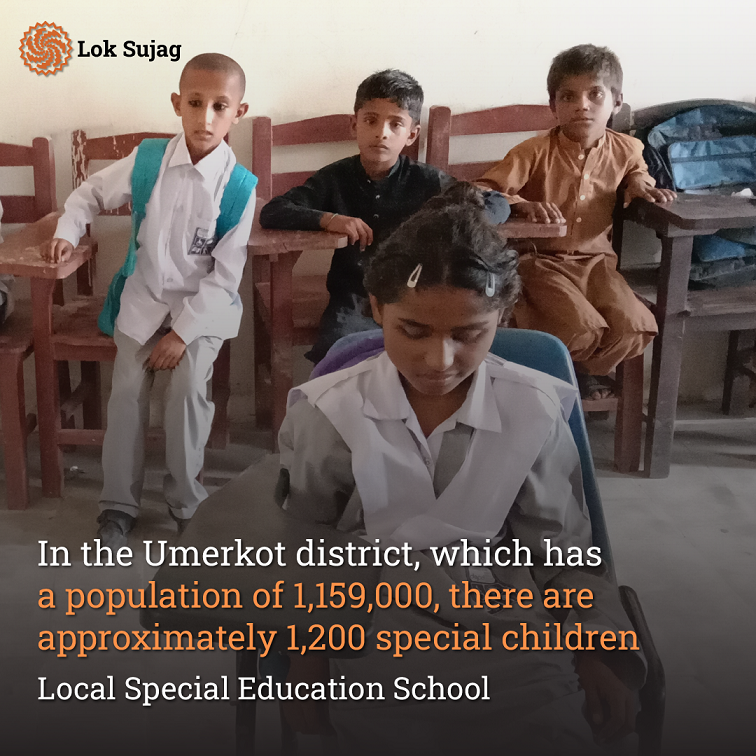 He explains that this institution has been shifted to the vacant Girls' Primary School building in the Shwani locality for the past few years. In the current building, five rooms are being utilised, four serving as classrooms and one as an office. Here, drinking water, electricity, and washroom facilities are also available.
In the Mirpurkhas Division, there are a total of six institutions for special children. Among them, three are located within Mirpurkhas, where education is provided up to the eighth grade in two institutions, and one offers education up to the metric level. The remaining three institutions are situated in different areas: one in the city, one in Mithi, and one in Umerkot. All three of these provide education up to the eighth grade.
According to the administration of special institutions (schools), in the district of Umerkot, which has a population of 1,159,000, there are approximately 1,200 special children.
However, due to a lack of facilities and interest from parents, many of these children are deprived of education.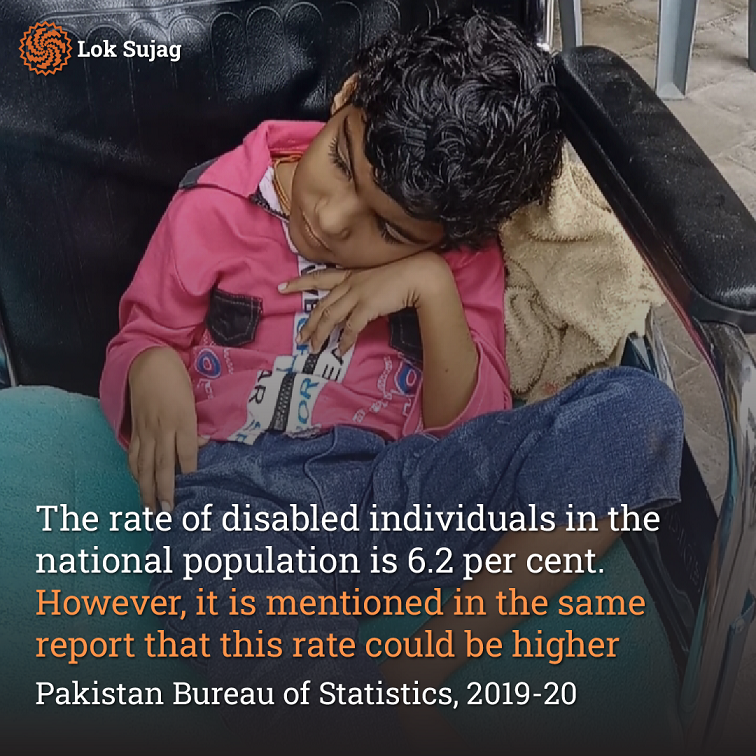 The school's office assistant, Abdul Razzaq Khaskheli, explains that in 2020, the school's teachers conducted a survey in Umerkot, and it was found that approximately 200 children in the city fall under the special (disabled) category. However, despite their best efforts, only 55 children have been able to enrol in the school so far.
He says that children deprived of hearing and speech are provided education under Pakistan Sign Language (PSL) and are taught vocational training, such as tailoring and other skills.
Meanwhile, children deprived of sight are trained in Braille language.
KhasKhaili mentions that in the school, there are 15 physically disabled, five visually impaired, 21 hearing and speech impaired, and 14 children with intellectual disabilities and multiple issues who are out of education.
The total number of girls is only nine, while some educated children also work in the city.
Abdullah Khoso works in Umerkot with the Sindh Human Rights Defender Forum. He says that one major reason for the low number of children in the school is a lack of awareness and negative social attitudes.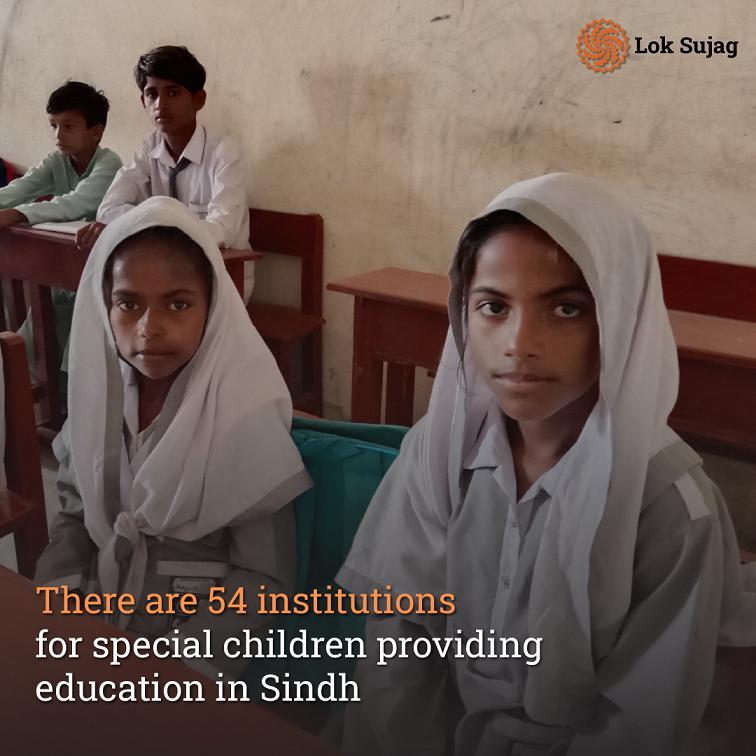 Many people do not prioritise disabled children and avoid sending girls to school under the pretext of 'lack of security.'
In Umerkot, the annual budget for this institution is 20.3 million rupees. Out of this, 20.1 million rupees are allocated for staff salaries. The remaining funds are used to provide the children with stationery, shoes, school uniforms, and daily meals.
Additionally, each child receives a monthly stipend of two thousand rupees.
The institution's records indicate that positions for speech therapists, physiotherapists, and psychologists have been vacant since 2012. Similarly, there are two vacant positions for Senior Special Education Teachers in grade 17 and one vacant position for a Junior Special Education Teacher in grade 16.
Also Read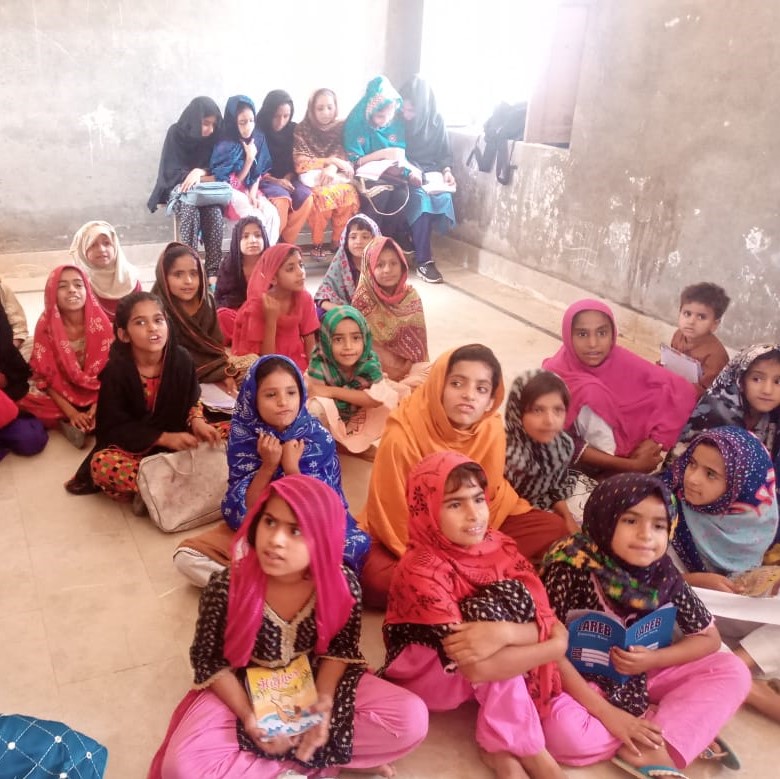 Sindh's education system in disarray: Millions of schoolchildren left without textbooks due to irregular printing
Forty-one-year-old van driver Shaukat Rajar explains that he picks up and drops off 55 children from their homes for school. He has to make four daily trips, picking them up in the morning and returning them in the afternoon. This is because the school van has only 38 seats and can accommodate a maximum of 15 children at a time.
The Sindh Department of Special Education has finally approved Rs. 11 crores for the new building of the school for special children in Umerkot after eleven years. The project has also been tendered, but work has not yet started. However, education remains a challenging issue for the parents of these children after the eighth grade.
The Regional Director of Special Children's Institutions, Munir Ahmad Bhatti, explains that the institution's new building in Umerkot will be completed in one year. Matriculation classes will be started as soon as the building is handed over to the department.
He is confident that the Umerkot Special School will also receive new vans in the coming month. After that, children from rural areas will also come to school, and a hostel will be established for their accommodation.