Muhammad Zafrullah Khan, residing in the Chakdala area of Mianwali, cultivates his three acres of farmland. His land is located in the village of Dhok Peera, where he also resides. This land is his sole source of income, which barely covers his household expenses, but he aspires to educate his daughters.
Dhok Peera is about 55 kilometres northeast of Mianwali city, nestled at the foothills of a mountain with an approximate population of two and a half thousand. Zafrullah Khan's son is still young, but his two daughters, Aisha and Maryam, attend the nearby Government Girls Primary School, studying in the first and third grades.
Zafrullah Khan's concern lies in the lack of permanent teachers in this school. He explains that when children start to learn something from one teacher, she is immediately transferred, and a new teacher takes her place. The constant rotation of teachers adversely affects the quality of education for the children.
He says their daughters are too young to be sent to schools in other areas, and the nearest girls' school is at least four kilometres away.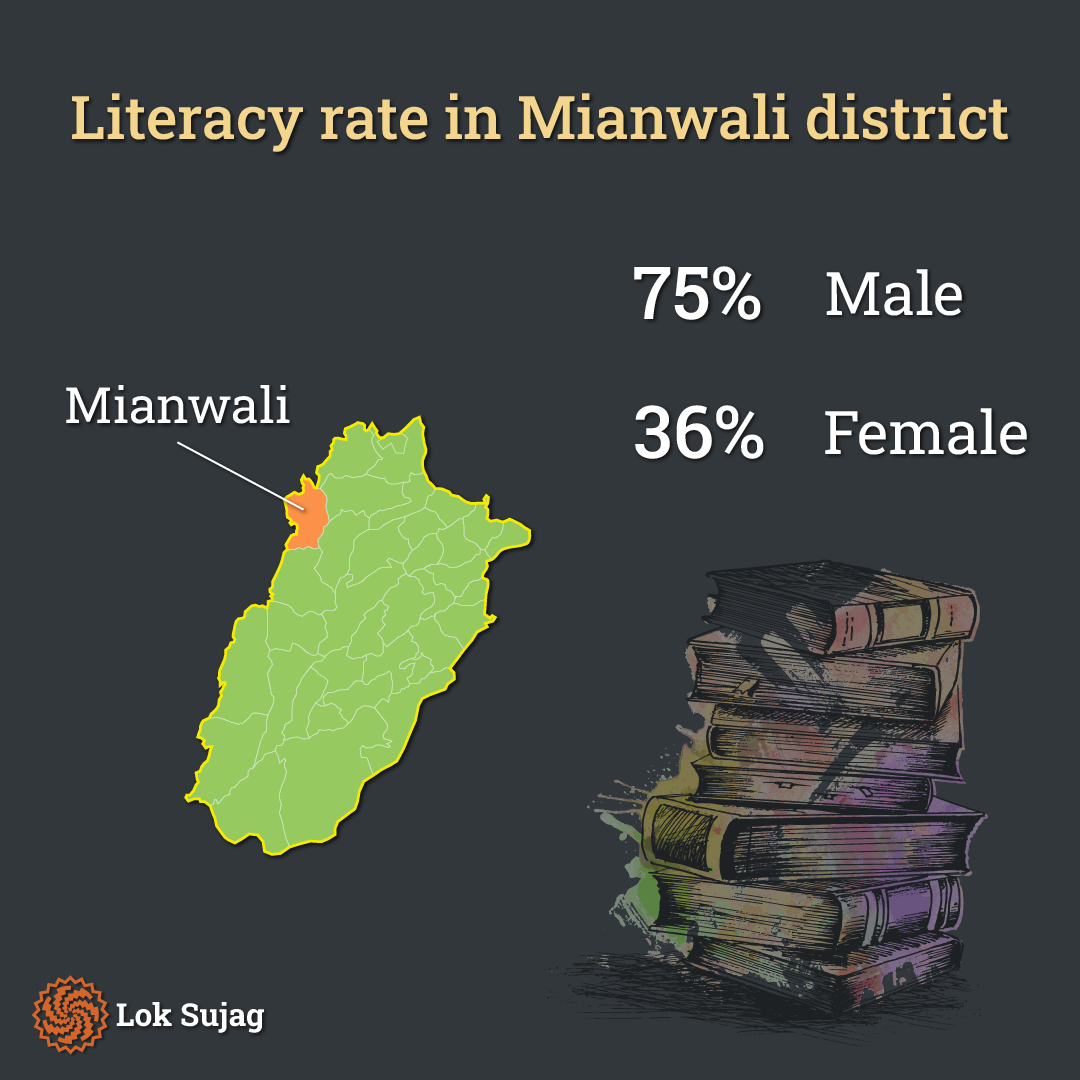 Abdul Wali Khan, a resident of the village of Wanjari in the Esa Khel Tehsil of Mianwali, works as a labourer. However, like Zafrullah Khan, he also aspires to educate his daughter. His daughter, Sakina Bibi, is a student in the lower class at the Girls' Elementary School in the same area.
He explains that an elementary school was established in 2017 in this village with a population of four thousand. Currently, there are 298 girls enrolled up to the eighth grade. However, since 2018, no permanent teachers have been appointed here. Instead, seven temporary teachers are still teaching, and every month, the teachers for the children are changed.
Mianwali District ranks first in the province regarding gender disparity in education. In this district, the literacy rate among men is 75 per cent, while among women, it's only 36 per cent, resulting in a significant 39 per cent gender gap. Unfortunately, this disparity extends to the girls' government schools in the area where no permanent teachers have been appointed.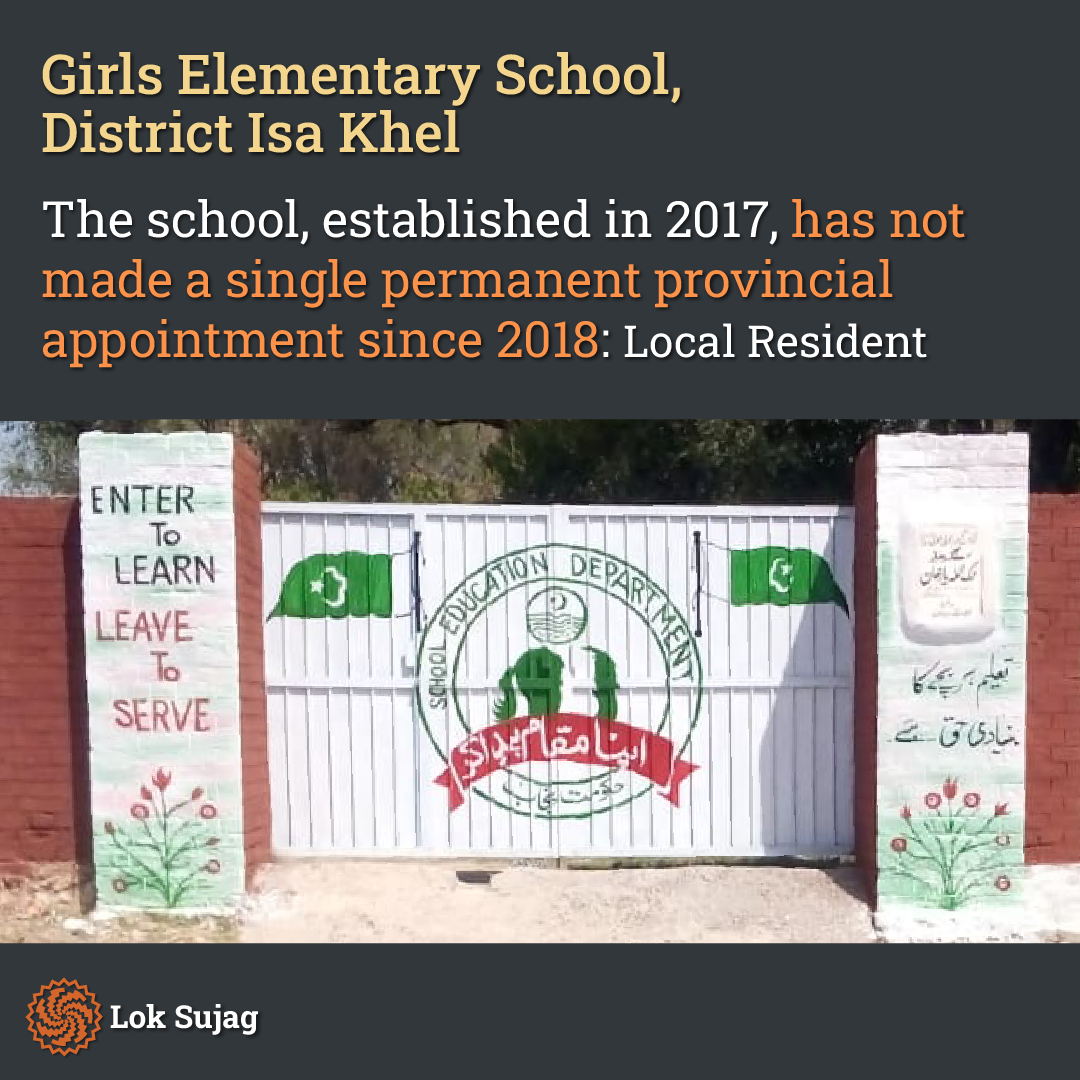 Many of these schools are in the 'Khatak Belt' of Esa Khel Tehsil. According to the documents of the education department, primary schools in Mianwali, Dera Ismail Wala, Dhok Peera, Chakdala, Amdad Khel, and Zeeldar Colony have no permanent teachers. In these schools, the numbers of female students are as follows: 68, 40, 20, 14, and 12, respectively.
The situation is no different at the Government Girls Elementary School in Wanjari, where 298 girls are currently receiving education. Similarly, there are neither teachers nor students in the primary schools of Dhok Achrd, Shere Khel, and Dhok Gurori. The education department authorities also confirm these facts.
Hamira Yasmeen is the District Education Officer (Elementary) female wing in Mianwali. She has discovered that the mentioned schools are in "hard areas," meaning they are located in remote and hilly regions. In such areas, teachers are often transferred shortly after their appointment, leading to vacancies.
In such circumstances, she says our only option is to temporarily assign a teacher from a nearby school for a few months to keep the school running.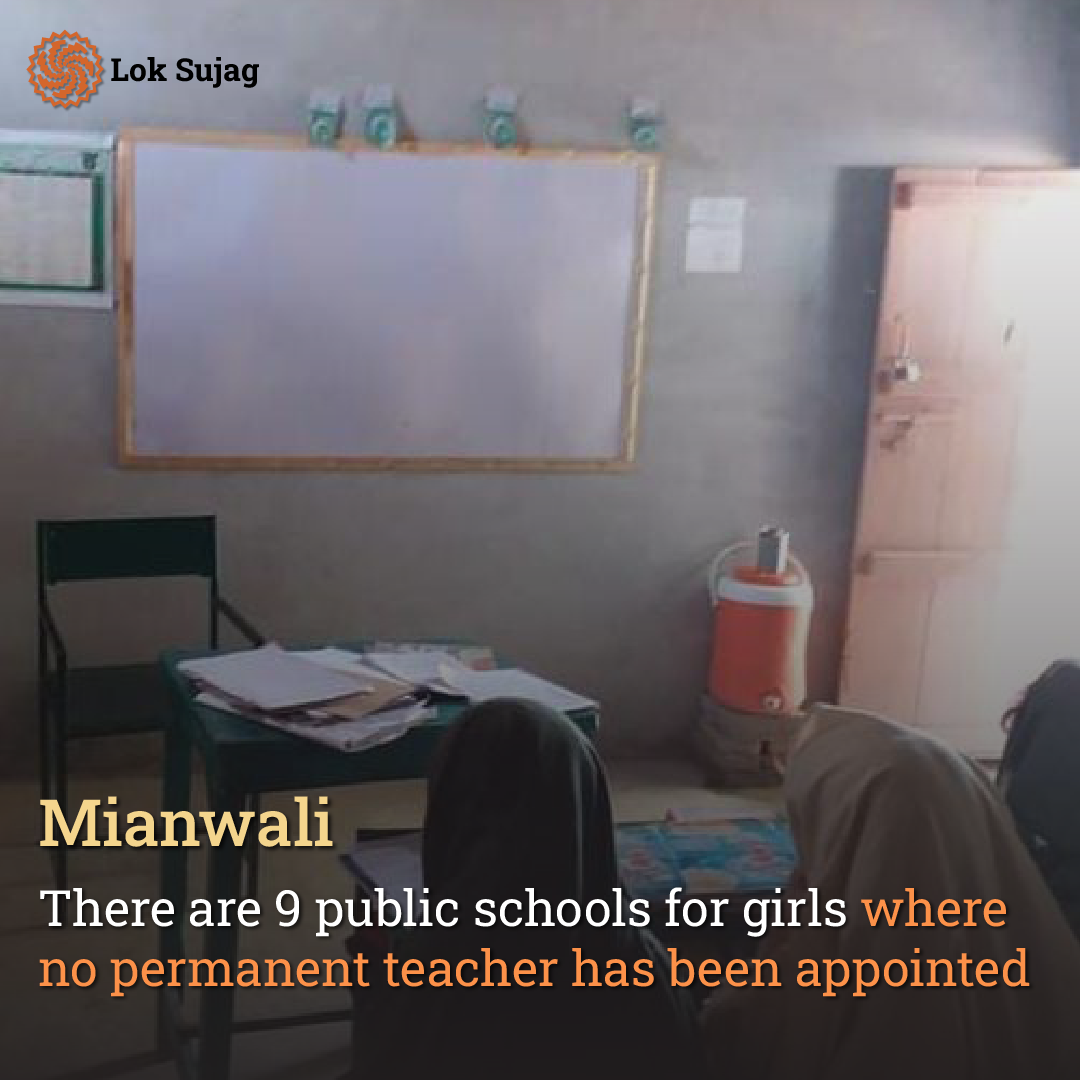 District Education Officer Malik Tariq Abbas also acknowledges the challenges of the transfer system. He explains that education officers do not participate in the transfers under the online transfer system.
Our only option is to send teachers from other schools temporarily; we are using this option, he says.
Sher Ali Samore, the Chief Executive Officer of the Mianwali Education Authority, explains that two girls' primary schools in Dhok Achra and Dera Ismail Wala were handed over to the Punjab Education Foundation (PEF) due to low enrollment. As a result, the teaching staff at these schools were transferred to other schools. However, the local community challenged this decision in court.
He mentioned that nearly a year later, both schools were returned to the education department based on a court order. A letter has been written to the Secretary of School Education to reinstate the positions of the teachers in these schools. Teachers will soon return to these schools either through new hires or transfers.
Also Read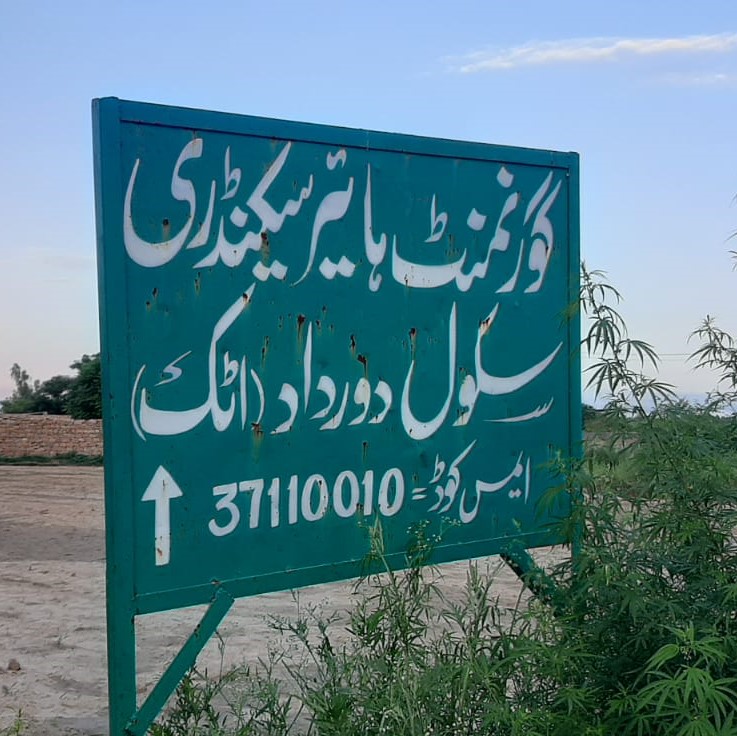 Education crisis in Attock: Lack of intermediate teachers leads to dropouts and challenges for students
Kaleemullah Khan, a 38-year-old resident of Dera Ismail Wala, explains that during the legal proceedings, their village school was neither under the jurisdiction of the education department nor the Punjab Education Foundation. For the past seven years, there has been no permanent teacher in their village school, and the community members have been running the school themselves under the "Apni Madad Aap" (Self-Help) program.
Abdul Hafeez Khan, a social worker from Wanjari, mentions that the "Khatak Belt" is a remote mountainous area far from the city, and clean drinking water is not readily available here. Consequently, whether male or female, teachers from outside the area do not stay here for an extended period.
He says that there are not many educated women in this area. If the education department eases these regions' recruitment conditions, local girls could be appointed as teachers in these schools. Alternatively, if outside teachers are appointed, the schools may remain vacant when transfers occur.