One day, Ayesha Jameel, a second-grade student at Wilson School in Gurgri village of Kark district, felt pain on her face. The following day, an abscess appeared on her cheek. Her mother overlooked it and sent her to school. While at school, she observed similar spots on the faces and hands of a few other girls from her neighbourhood.
Upon returning home, Ayesha's father, Jameel-ur-Rehman, noticed his daughter's pain and immediately took her to a local hospital. Many children, accompanied by their parents and bearing similar marks on their faces, were already present at the hospital. Ayesha received an injection to treat Leishmania, a disease transmitted through the bite of a sandfly. She was instructed to return after three days for another dose.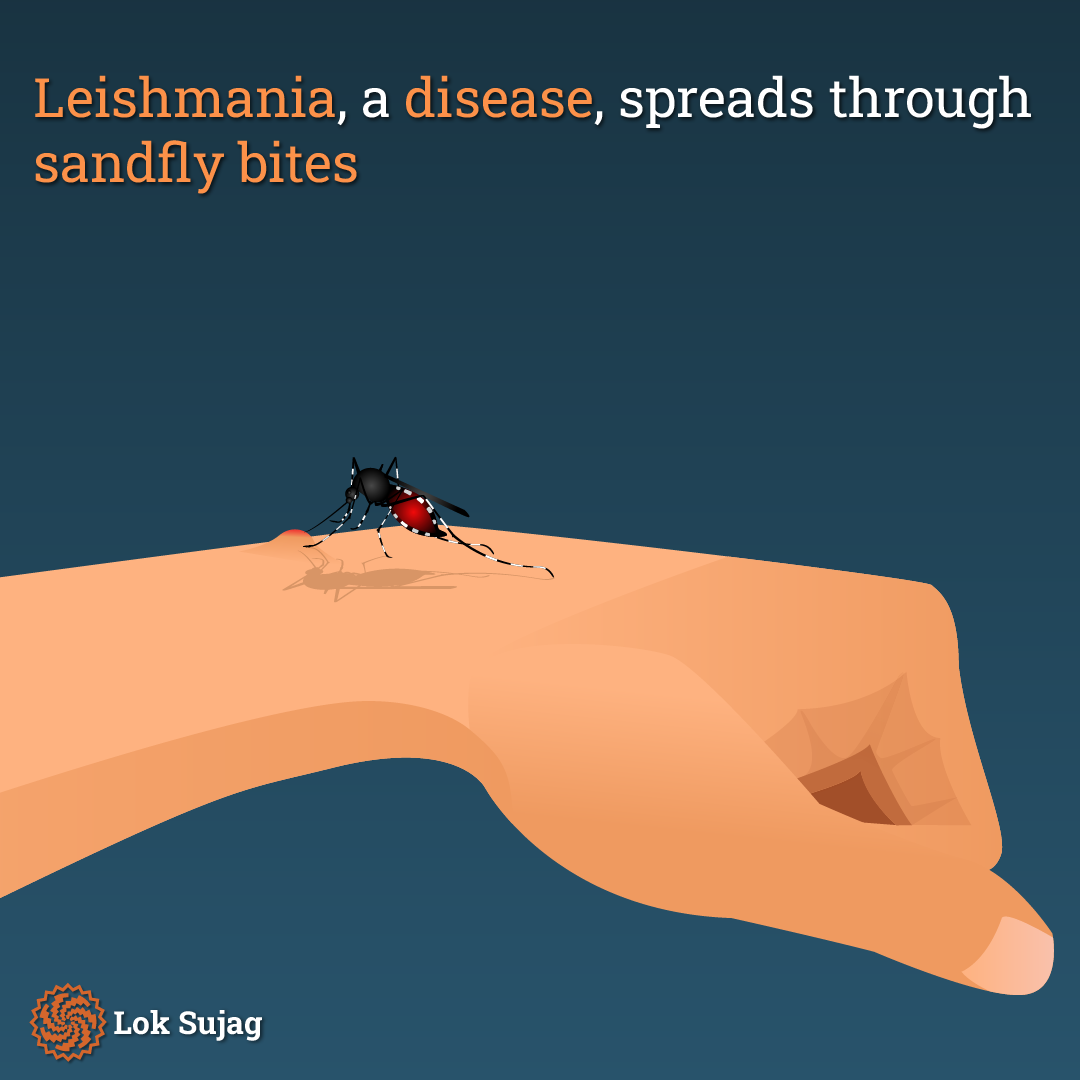 Leishmania is typically transmitted by sand flies, active from May to August. Over the past few years, many cases of this disease have been reported in the Kark district, especially during these months.
Although a few cases of this disease emerge yearly, they often escalate into an epidemic. This time, the outbreak of Leishmania originated in Orbashi village and Gurgri village of Banda Dawood Shah tehsil. These areas have witnessed numerous children and women being affected by the disease.
A sandfly is a small fly that only flies up to three or four feet. It's believed that these flies arrive at the border areas of Pakistan alongside nomadic tribes' livestock from Afghanistan. Leishmania has been a persistent issue in the southern districts of KP and Balochistan, bordering Afghanistan.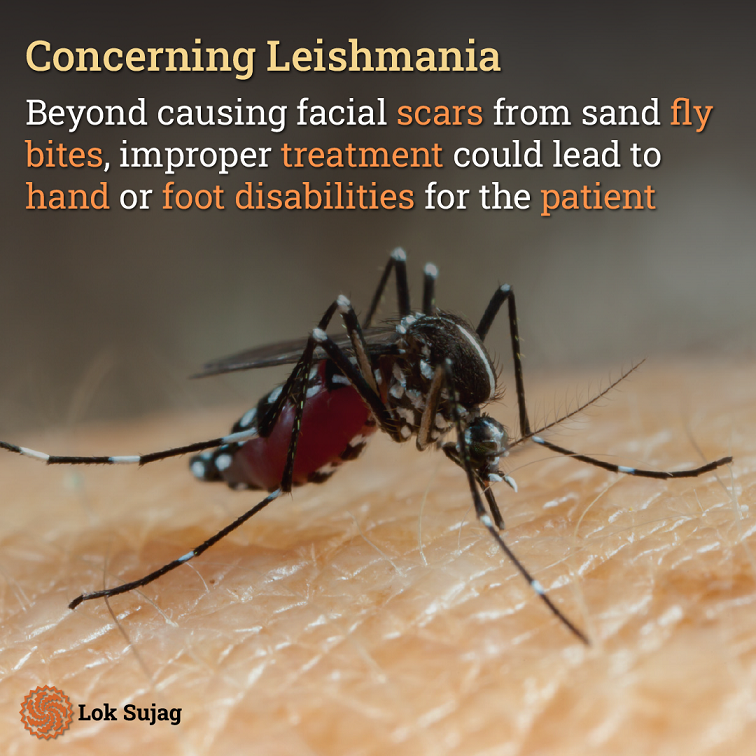 Doctors Without Borders (DWB), an international organisation of physicians, reported that in 2022, they provided treatment to 5,974 patients in the affected districts of Khyber Pakhtunkhwa (KP) and Balochistan.
The World Health Organization (WHO) and DWB are collaborating to distribute Glucantime injections used to treat Leishmania in the country.
Both institutions point out that houses made of raw or un-plastered bricks where cattle are kept or their waste is left can become breeding grounds for sandflies. In remote villages like Orbashi and Gargri in Karak district, most people reside in mud houses without proper sanitation. These conditions contribute to the proliferation of these flies.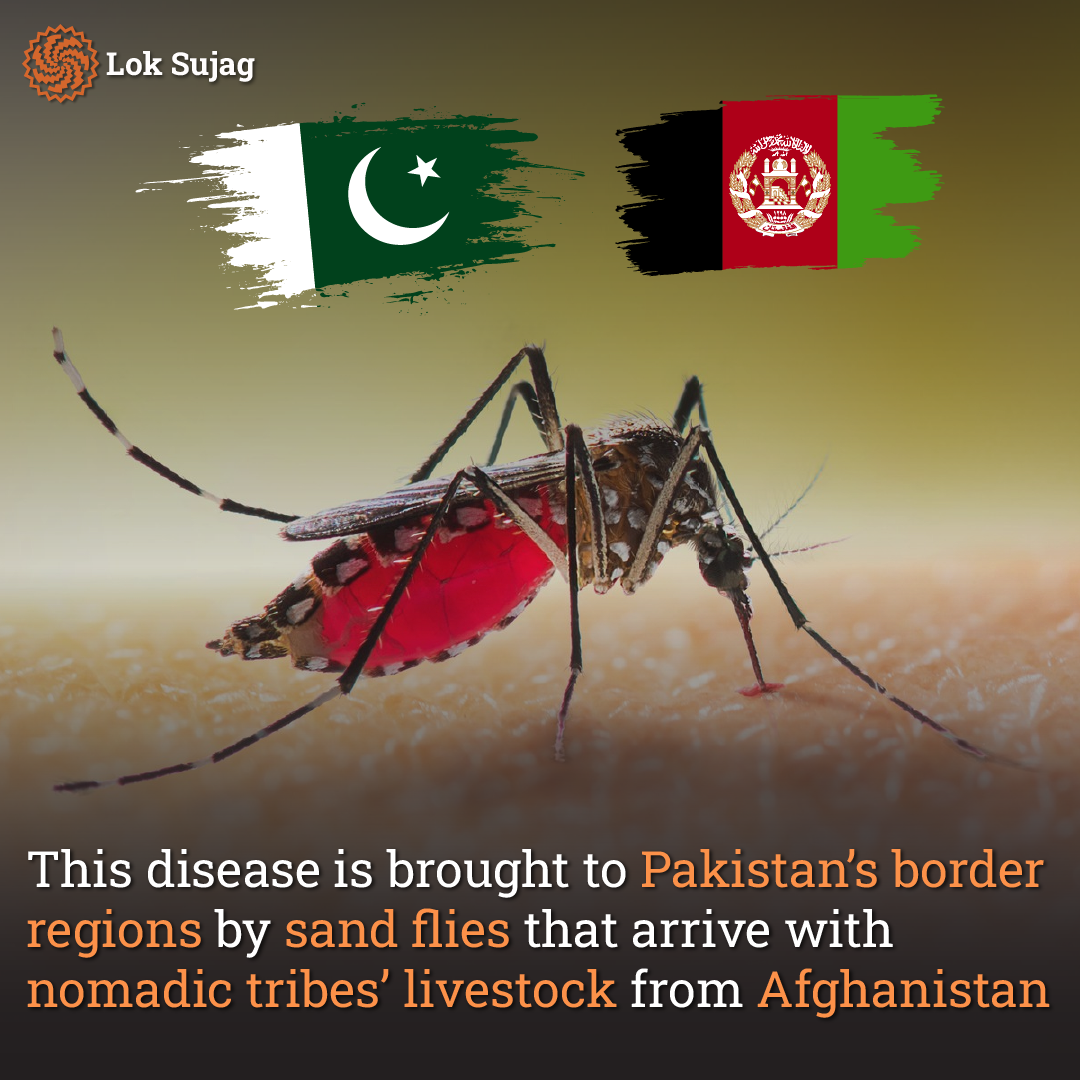 Medical experts warn that patients can be left with scars from the fly's bites without timely treatment. Furthermore, without proper treatment, patients might face disability in their hands or feet and, in severe cases, even death. Symptoms of the disease typically appear between three weeks and three months after being bitten by these flies.
In KP, treating this disease involves injections at specific intervals. However, due to the lack of available medicine at local levels, patients often have to undertake long and challenging journeys. As a result, some patients are unable to complete their treatment.
According to Dr Zulqarnain from Tehsil Hospital Banda Daud Shah, while some patients are cured with two doses of the injection, others require three.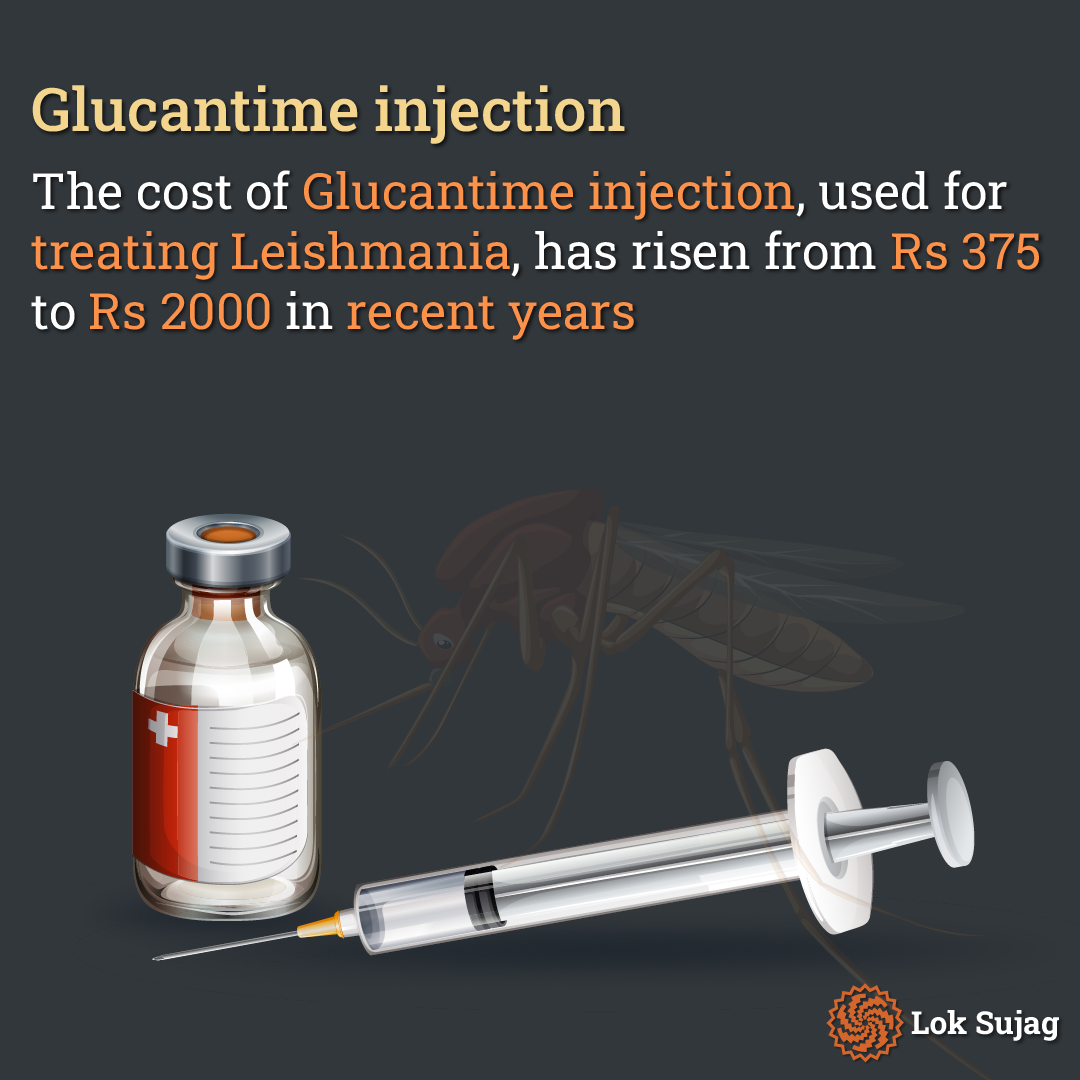 Mohammad Asrar, the laboratory in charge of Civil Hospital Gurgri, highlights that this disease has been spreading during the same time each year for several years. It mainly affects children and women. The sandfly bites them on exposed body parts like the face, arms, and legs. He also mentions a shortage of injections due to the high number of patients.
He further reveals that the hospital receives around twenty patients with this disease daily, primarily women and children.
Dr Asad Zahoor, the official focal person for Leishmania in Kark district, shares that the administration receives daily updates and sends injections from Gurgri Hospital. Assistant Commissioner Banda Dawood Shah was also contacted, and he assured the implementation of ARS spray in areas where more cases are reported. He expressed hope that this spray would help reduce the number of patients.
Also Read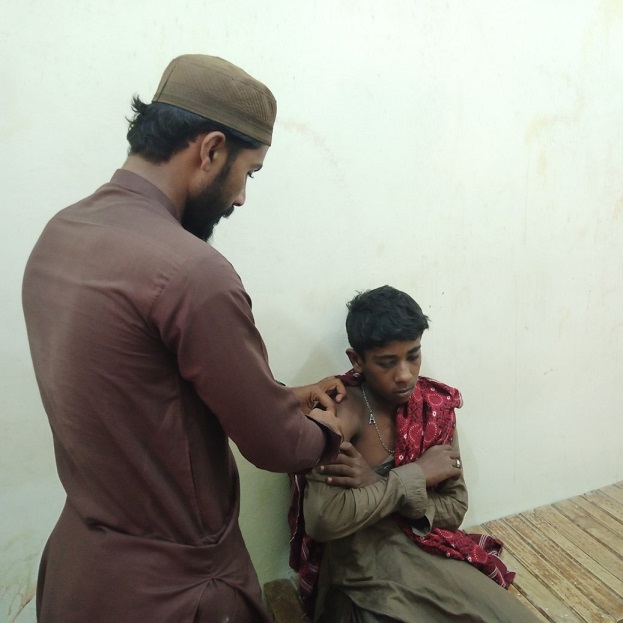 Cholera outbreak in Khuzdar leaves bedridden patients clinging to traditional remedies
Muhammad Sajjad, the Chairman of the Union Council of Terri, mentions that the disease has also affected Terri village following the outbreak in Gargri village of Tehsil Banda Daud Shah. Civil Hospital Teri is registering dozens of patients daily. There's an urgent requirement for spraying to prevent the disease. Although discussions have been held with the TMO and Assistant Commissioner, no progress has been achieved yet.
This spraying process effectively eliminates various harmful insects, including mosquitoes and sandflies.
Asad Zahoor explains that they receive injections from the provincial level, with each district receiving supplies based on its allocation. He adds that considering the current situation, they have requested the provincial health department to send extra injections to the Kark district. This additional supply should help resolve the shortage issue.
Mir Khan, the head of Gurgri's 'Reform Organisation', appreciates the cooperation from the hospital administration. However, due to the increasing number of patients and the limited availability of injections in the general market, controlling the disease has become challenging. He points out that the injection price has risen from Rs 375 to Rs 2000 over the past few years, making it unaffordable for low-income people.