Muhammad Zakir, a journalist in Gilgit-Baltistan, has been practising journalism for eleven years. Uncovering the facts behind news stories has never been easy for him during this period. The reason is that he is referred to government offices for many news stories related to public issues, which are generally reluctant to provide information. In other parts of the country, this challenge for journalists has become relatively easier with the enactment of Right to Information law and the establishment of information commissions. However, there is no such law in place in Gilgit-Baltistan.
Zakir explains that in his region, journalists often have to rely on personal connections to obtain information from government offices. Sometimes, it also happens that the person providing the information denies it, which creates problems for journalists.
Gilgit-Baltistan is Pakistan's only region with no Right to Information law.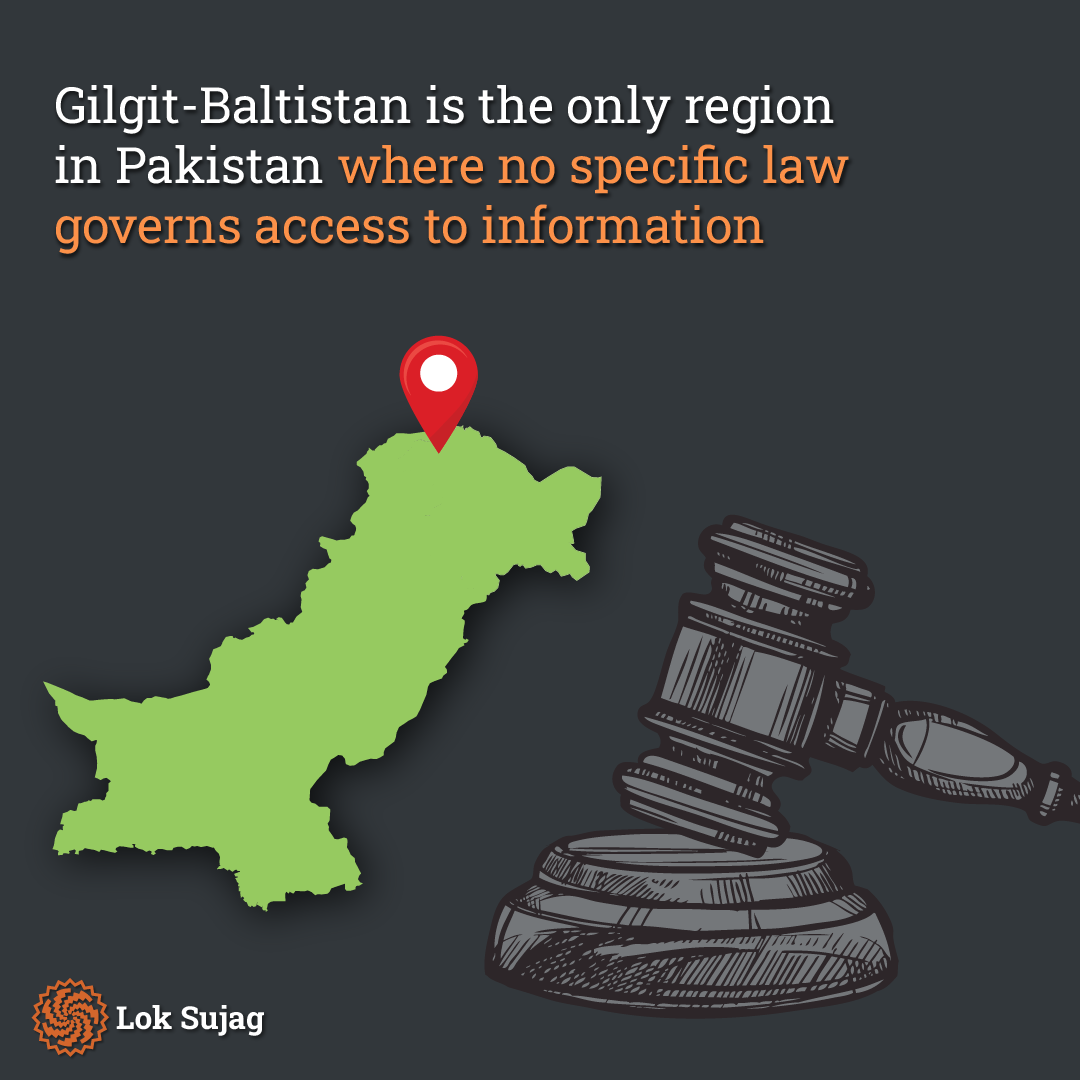 The assembly established under the Presidential Order, 2009, known as the "Gilgit-Baltistan Empowerment and Self-Governance Order," has existed for approximately 14 years. Under this law, the initial authority to legislate on 63 subjects was granted to the Gilgit-Baltistan Legislative Assembly.
Subsequently, in 2018, through a newly issued Presidential Order, the assembly's powers were further expanded, including its authority in legislation. Currently, the assembly has passed 79 laws, but none of them grants the right to easy access to information through any specific law.
Legislation regarding the right to access information has been enacted in the assemblies of all four provinces in Pakistan, including the National Assembly of Pakistan. Under this law, citizens can submit requests to government offices to obtain the information they require. In cases where officials fail to provide the requested information, complaints can be filed with a designated commission for appropriate action.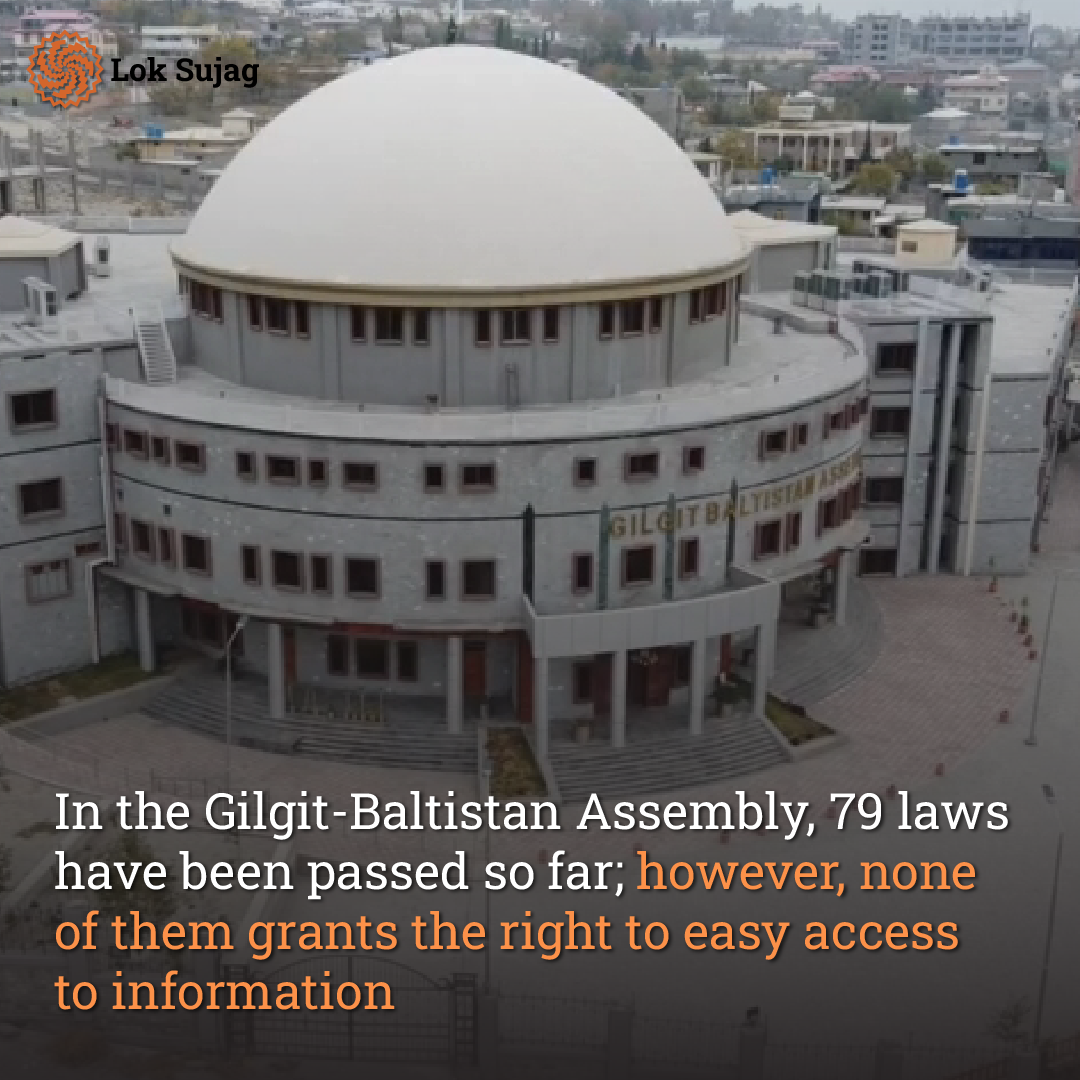 The President of the Gilgit Union of Journalists, Khalid Hussain, states that efforts to legislate on various issues related to journalists' affairs were initiated by their union, but due to political interference in this matter, the legislation could not be completed. He says that during the last session of the previous government, the Speaker allegedly obstructed the approval of this law.
When this allegation was discussed with former Chief Minister Khalid Khurshid, he, while expressing his ignorance, stated that this domain probably falls under the Federal Legislative List. Speaker of the Gilgit-Baltistan Assembly, Nazir Ahmed Advocate, mentioned that the assembly has complete autonomy in this regard and, like other provinces, legislation can also be carried out here.
When former Information Minister Fatahullah Khan was contacted for comment, he stated that several laws had been entrusted to selected committees during the previous government, which would be approved there and presented again in the assembly.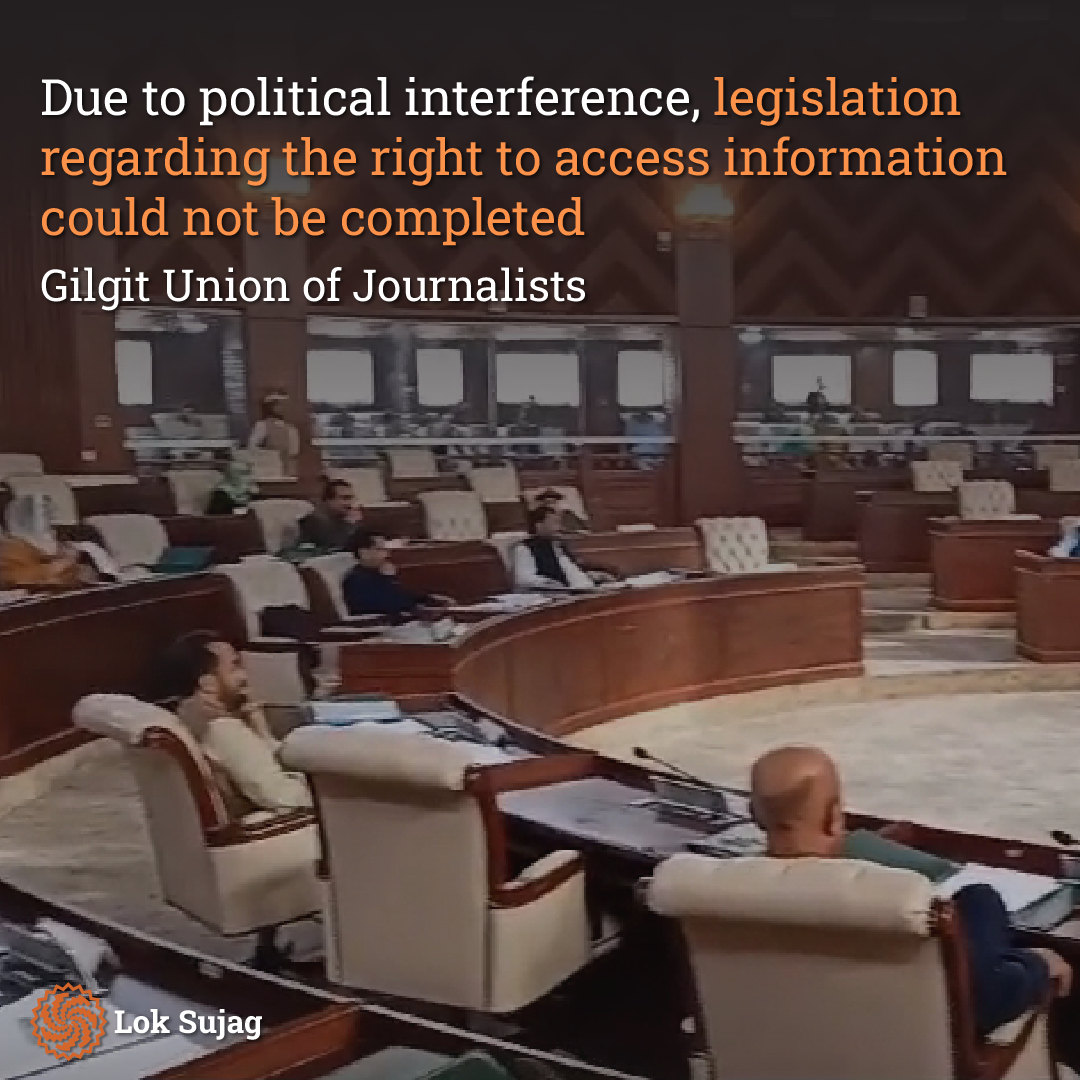 Altaf Hussain, the Coordinator of the Gilgit-Baltistan Policy Institute, who assists in drafting municipal laws, says that apart from Article 19 of the Constitution, Article 20 of the Gilgit-Baltistan Government Order also grants the public the right to access information from the government. Unfortunately, a separate law on this matter does not exist, so people cannot benefit from this right under Article 19 of the Pakistan Constitution and GB Government Order 2018.
"When we go to government offices and request access to information, we are often told that the law does not permit it. I have raised the question several times whether there is a law that compels the provision of not sharing information. There is no weight in the argument of the absence of law. People do not even know what the law is. Law is a complicated subject, and not every citizen is aware of it."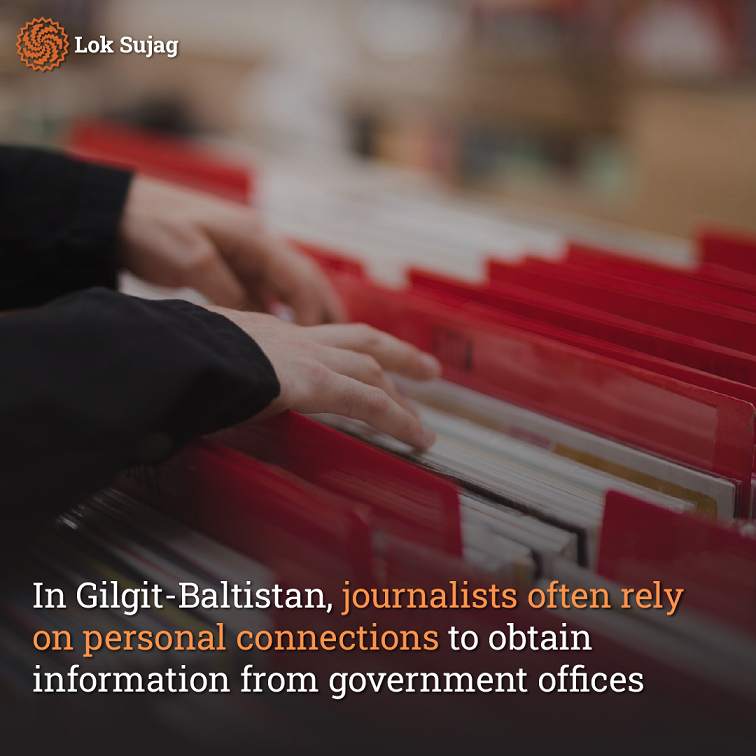 He says he has asked officials several times which law explicitly states that an officer will not provide information to the public. Even government officials are unaware of the basis on which they deny access to information.
Altaf Hussain believes that the absence of law opens the door to corruption and arbitrary behaviour, and the proper course of action in this matter is to establish comprehensive legislation regarding the right to access information in Gilgit-Baltistan and raise awareness among the people about this issue.
Also Read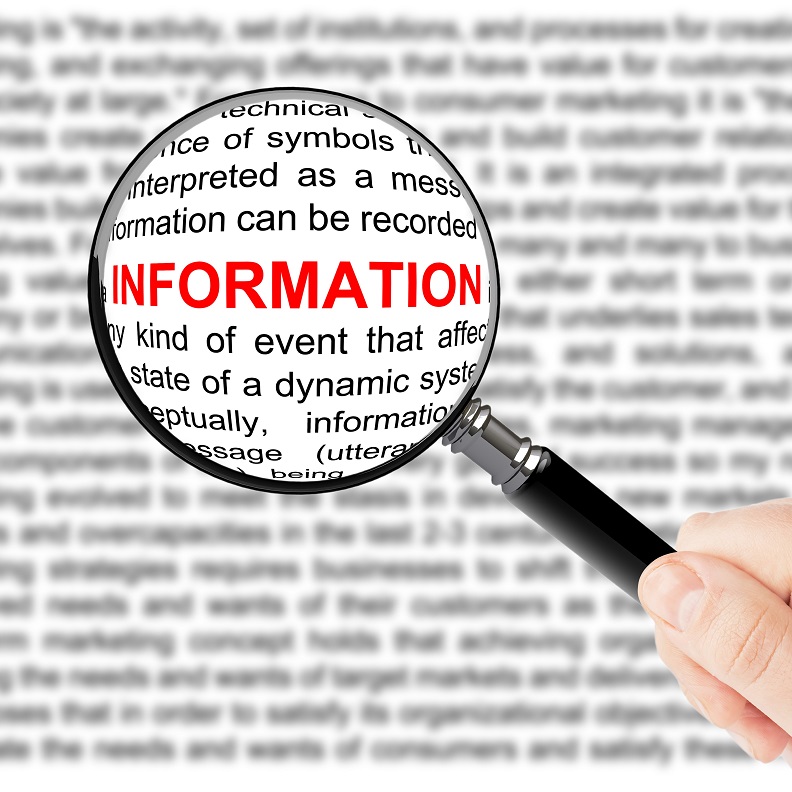 Khyber Pakhtunkhwa's Right to Information Act faces decline in effectiveness, raising concerns over government accountability
Female journalist Shireen Kareem says that due to the absence of the Right to Information law in Gilgit-Baltistan, journalists do not receive responses from government offices. It is essential either to extend the federal Right to Information law to Gilgit-Baltistan or for the Gilgit-Baltistan Assembly to enact its own law and ensure its implementation in Gilgit-Baltistan.
According to a report by the Pakistan Press Foundation, the Gilgit-Baltistan government had requested cooperation from the Punjab government for legislation. In 2021, Punjab's Chief Information Commissioner, Maqbool Qadir Shah, visited Gilgit-Baltistan and briefed relevant authorities. However, significant progress could not be made on this issue despite more than two years passing.
Deputy Director of the Information Department, Shamsur Rahman, stated that at the government level in Gilgit-Baltistan, efforts are being made for the welfare and well-being of journalists and addressing their legal issues. Legislation in this regard is expected to be approved in the assembly soon, after which it is hoped that the concerns of journalists will be resolved.