Established in 1987, the Regional Agricultural Cultural Research Institute in Bahawalpur researches crops. The institute is allocated a total area of 178 acres, with 123 acres designated for agricultural and research purposes. For the past three months, this institution has faced a deficit of 1.9 million rupees in its electricity bills, and WAPDA has threatened to disconnect its electricity supply. Without electricity, there will be disruptions in its work, affecting the cultivation of cotton, wheat, barley, mung beans, and rice under its supervision.
The provincial government allocates the institute's budget, and it receives an annual grant of 12.5 million rupees for research, disbursed in three-month instalments. The annual budget for scientists and other staff salaries and office expenses is around 80 million rupees. Approximately 1.7 million rupees are spent on the cultivation of crops, electricity, diesel, and agricultural medicines.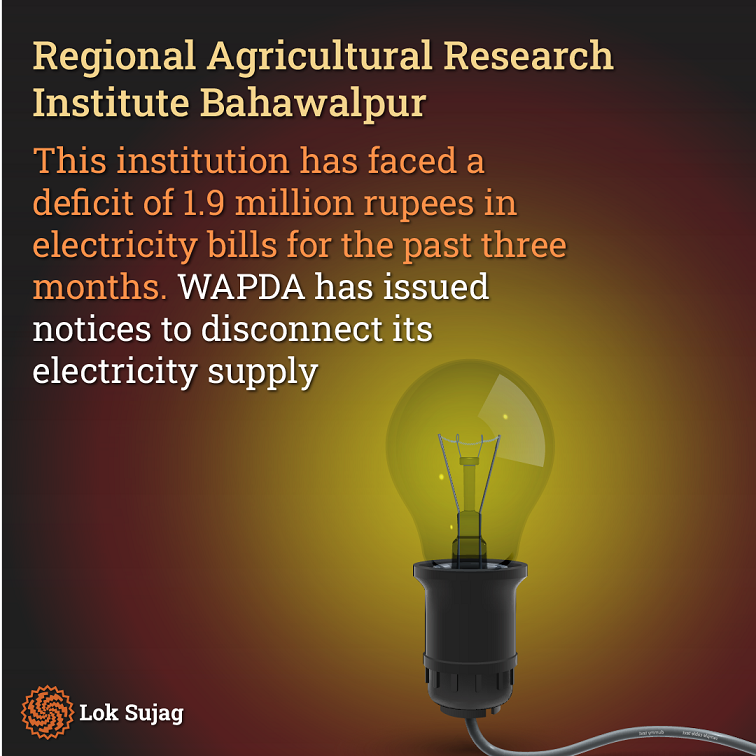 The cultivation of crops under the institute's supervision generated an income of approximately 14.4 million rupees in 2022 and 2023, which was obtained through auctions per the regulations.
The institute's director, Dr. Muhammad Khalid, has mentioned that this year, their institution also participated in the "More Cotton Cultivation" campaign of the Punjab government in light of its directives and cultivated crops on 30 acres of its land. However, the institution did not have a budget for using agricultural chemicals on the cotton crop, so they had to manage this aspect independently.
He mentioned that this institution is primarily focused on producing wheat seeds. The institution has produced wheat varieties like "Nawab 21," which typically do not require additional zinc when their flour is used. Last year, Nawab 21 was planted on 20 per cent of Punjab's total wheat cultivation area.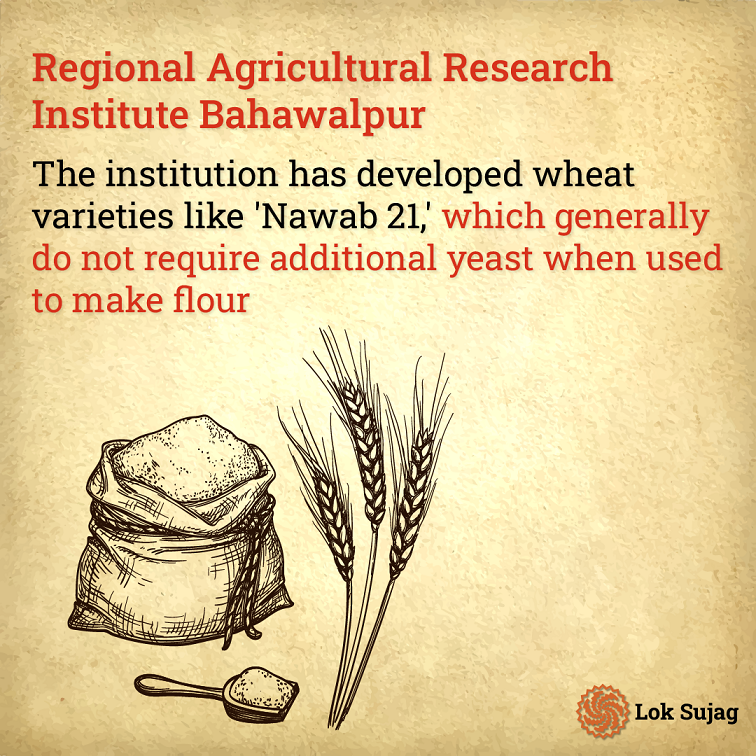 "This wheat variety has a higher tolerance for water scarcity and heat, and its production reached up to 70 maunds per acre last year."
He mentioned that among the varieties of rice prepared by the institute, 'Cholistani' rice has proven to be the best. Its yield can range from 30 to 35 maunds per acre, and it also contains an oil content of 35 to 40 per cent, while in common rice, the oil content is usually around 30 to 35 per cent.
"We are facing a severe shortage of staff to work in the fields. There are only three field assistants in the research institute, and 16 seats are vacant. There is one watchman, while eight seats are vacant. Six positions for senior scientists are also vacant. The basic reason behind this is that no new recruitments have been made for seven to eight years, and the office promotion process has stopped."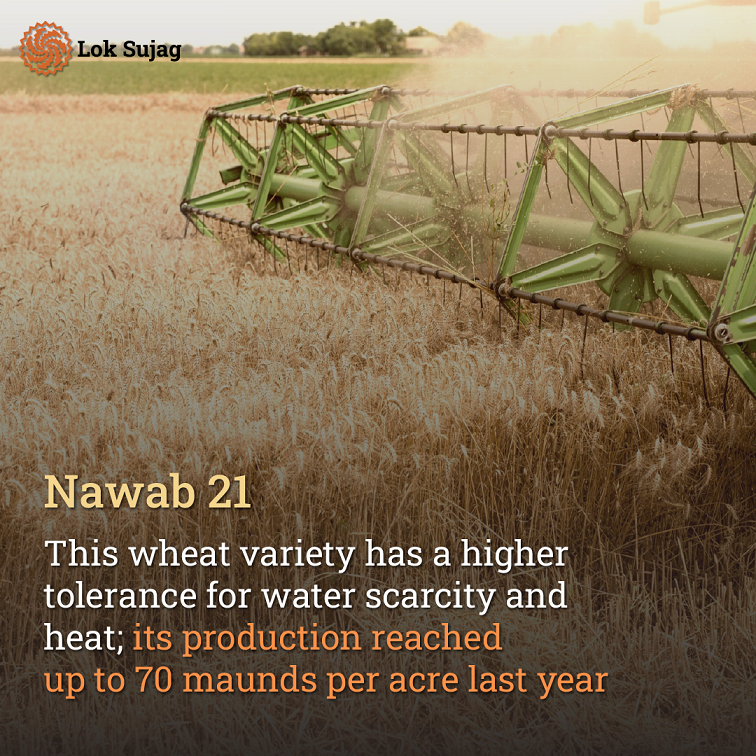 He mentioned that in the Research Institute, appointments to all positions, from grade four to scientists, are under the authority of the Secretary of Agriculture Punjab, who is responsible for issuing orders to recruit employees for vacant seats.
Currently, 24 scientists work in the Regional Agricultural Research Institute and their salaries amount to approximately four crore 20 lakh rupees in expenditures. The research budget is approximately 1.5 crore rupees annually.
Dr Lal Hussain Akhtar, the institute's former director, mentioned that research is ongoing on various crops, including wheat, gram, mung beans, barley, pearl millet, and raya. So far, 16 varieties of wheat have been developed, including six varieties in the Aas-11, 16 in the Gold-16, 16 in the Jawahar-16, 19 in the Ghazi-19, 21 in the Nawab-21, and 21 in the Sadiq-21 categories, and BF 1807 and BF 20105 are in the approval stages.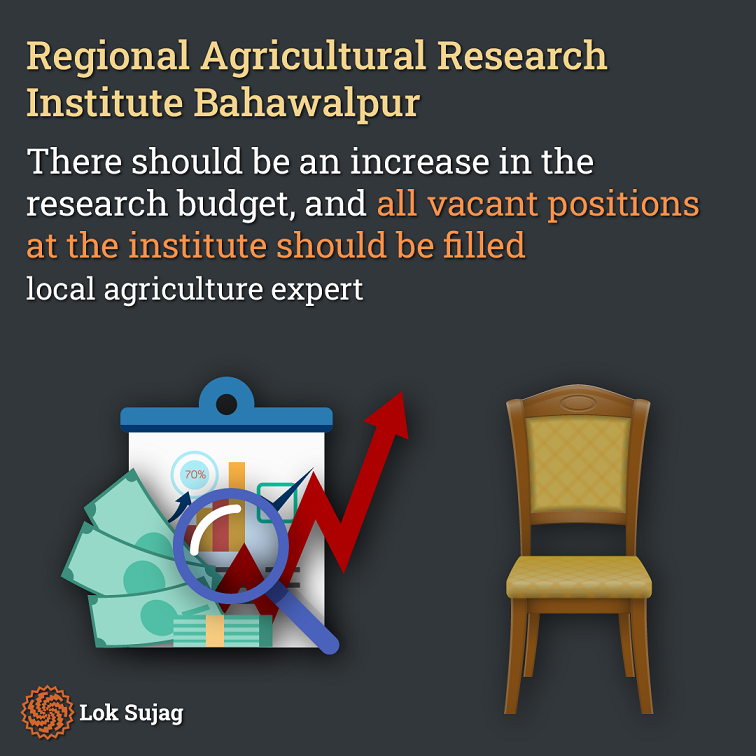 He mentioned that in Punjab, the cultivation of any crop variety or type for approval is based on experimental grounds, which includes seeds from relevant institutions submitted to the Seed Certification Department for approval. Afterwards, a report is issued detailing the production of the variety and other factors like resistance against weather conditions are assessed.
He says that a variety of chickpeas known as 'Kabuli chana' has also been introduced here. Similarly, the institution has also introduced Bahawalpur chana 21, desi chana, mung 88, and Bahawalpur mung 2017. In addition to Bahawalpur raya, Cholistan raya is also in the approval stages with higher yields and oil content. Similarly, successful varieties of joar and bajra have also been introduced.
Also Read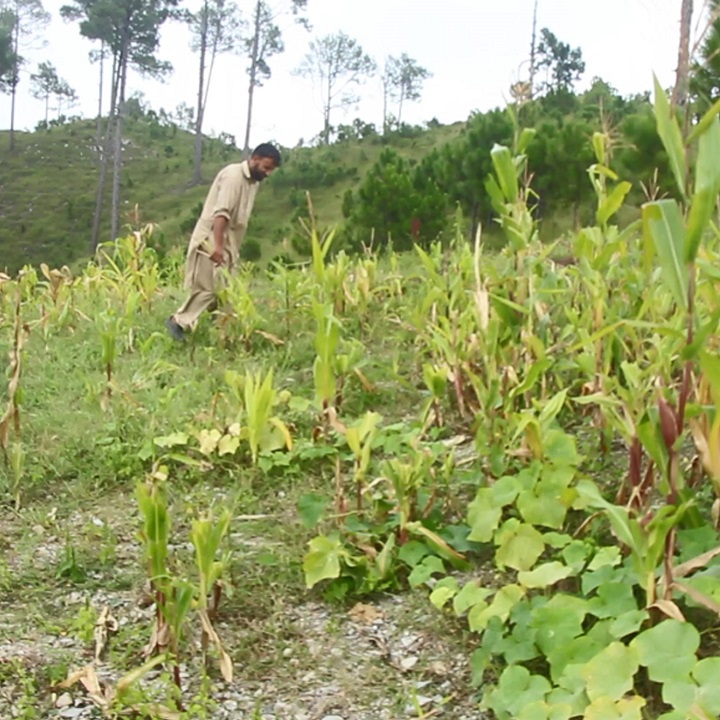 Climate change threatens agriculture in Azad Kashmir: Farmers struggle amidst changing weather patterns
Bahawalpur farmer Muhammad Arif Nawaz Baloch says he has cultivated the Bahawalpur chana 21 variety for the past two years. Under normal conditions, his yield reaches up to 60 maunds per acre. When cultivating other varieties of wheat, his yield could not exceed 40 to 45 maunds per acre. This wheat variety is an important achievement of Bahawalpur's agricultural research centre, and the government should promote such institutions and their work so that higher crop yields can be achieved and attention can be given to disease resistance among crops.
Local agriculture expert Chaudhry Muhammad Zahid Javaid is furthering these sentiments and making a demand to the government. He is urging an increase in the research budget and filling all vacant positions at the institute. This would improve wheat and other crop production and quality in the region.