"Are tribal girls solely meant to be pledged at a tender age and compelled into marriages with the same individuals, even if they later engage in criminal activities? Is it justifiable for a local council to determine the course of these girls' lives?"
These are some of the concerns of a group of veiled women from the tribal area of Fazila Kachh in Dera Ghazi Khan District, including Rukhsana Naz.
Rukhsana comes from the Junglani branch of the Buzdar tribe in Fazila Kachh. This area is also part of the electoral constituency of the former chief minister of Punjab, Sardar Usman Ahmad Khan Buzdar.
At the age of seven months, Rakhsana's engagement was arranged with a boy named Zubair Siddique from her own tribe. As Zubair grew older, Rakhsana observed his behaviour and began to object to the arrangement that had been decided during her childhood. The matter reached the tribal council, which ordered Rukhsana to marry Zubair regardless. Rukhsana sought refuge in a Dar-ul-Aman in Dera Ghazi Khan as a final resort.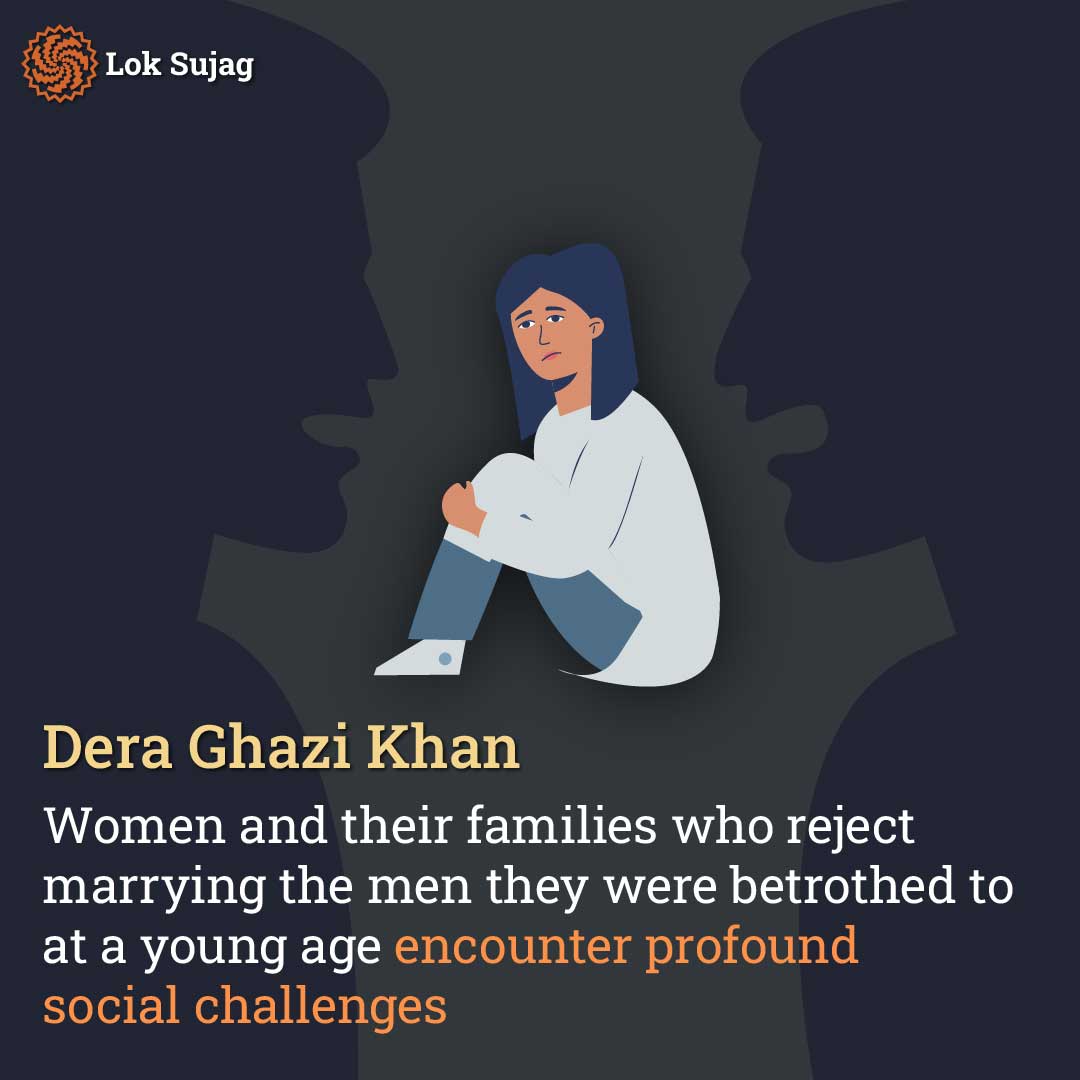 According to police records, Rukhsana Naz had filed an FIR at the Border Military Police (BMP) station, Fazila Kachh, on July 14, 2022. In the report, she requested protection from her father, Aamir Hassan, and Zubair Siddique, stating that both threatened her life. She claimed they were pressuring her, warning her that she would be killed if she married elsewhere. Rukhsana states that she was severely distressed by the mental anguish caused by these circumstances.
The council that issued the order for marriage with Zubair without her consent included former nazim Wadera Muhammad Ramadan, Janwansaal Junglani, and Sardar Rashid Khan Mithwani. The petition demands immediate and effective legal action against those making decisions under the pretext of old-fashioned tribal customs and practices.
According to Zulfiqar Baloch, a Human Rights Commission (HRC) member in Dera Ghazi Khan, Rukhsana Naz had sent a request to the South HRC Coordinator Faisal Tangwani via WhatsApp. In the message, she stated that she did not wish to marry Zubair 'because he has a criminal background, but my parents want to 'sell' me to him'.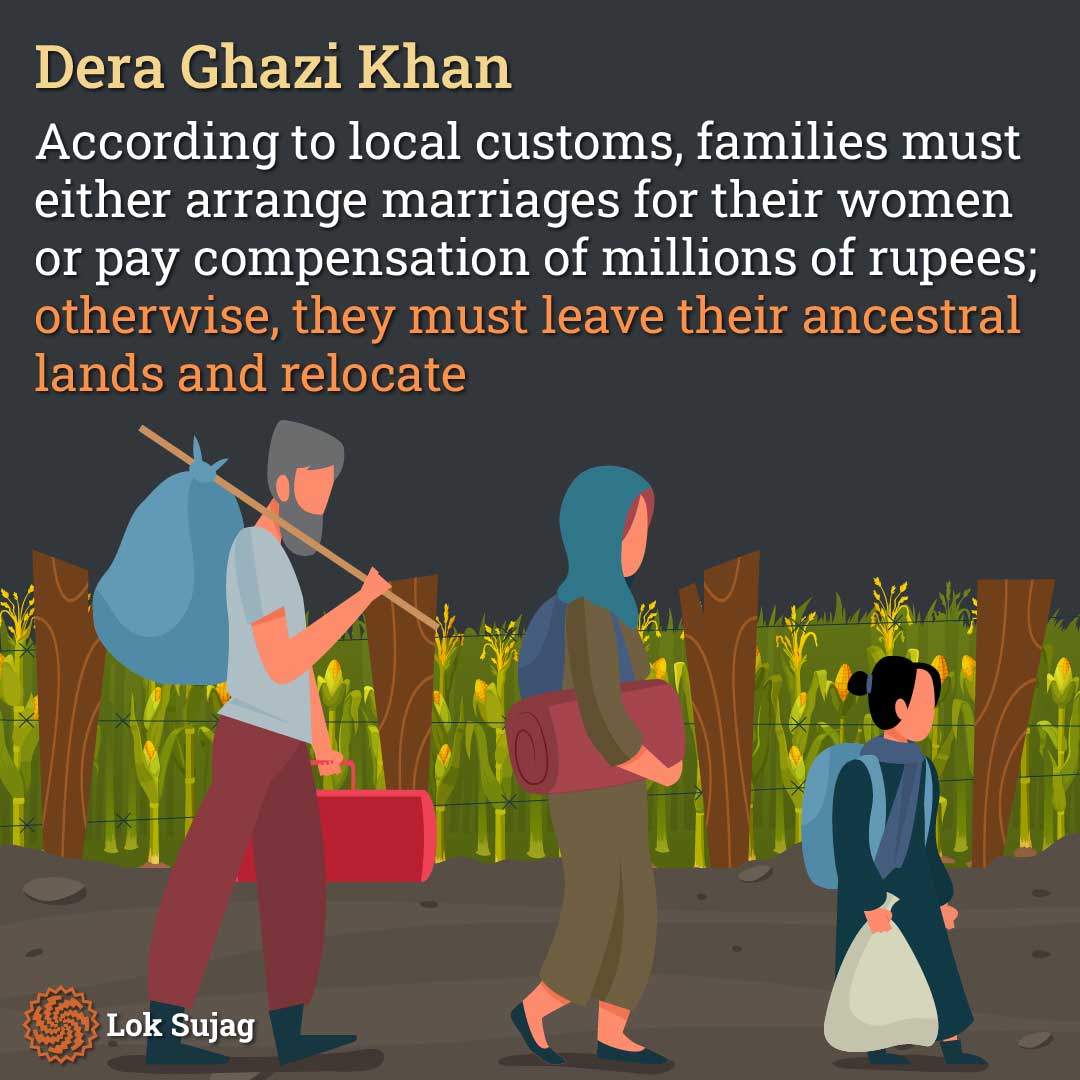 The commission, with the help of Zulfiqar Baloch and assistance from the Tunsa Police, safely retrieved Rakhsana from her home. She was then admitted to the Dera Ghazi Khan Dar-ul-Aman according to her wishes.
Rukhsana asserts that if assurance of not marrying Zubair is provided, she can return to her parents' home. However, numerous obstacles have arisen in accepting this demand within her family. According to tribal women, there is immense pressure on the family for marriage.
Human rights activist Amina Zahra states that Rakhsana's family lives in fear and intimidation, and the families and tribal branches associated with Zubair threaten severe consequences if marriage is refused. They have been told they might even be deprived of their ancestral land. According to information, Rukhsana's father also has a debt to pay to Zubair.
According to the police officers of the BMP, Fazila Kachh, Zubair Baloch is wanted by many police stations across Balochistan.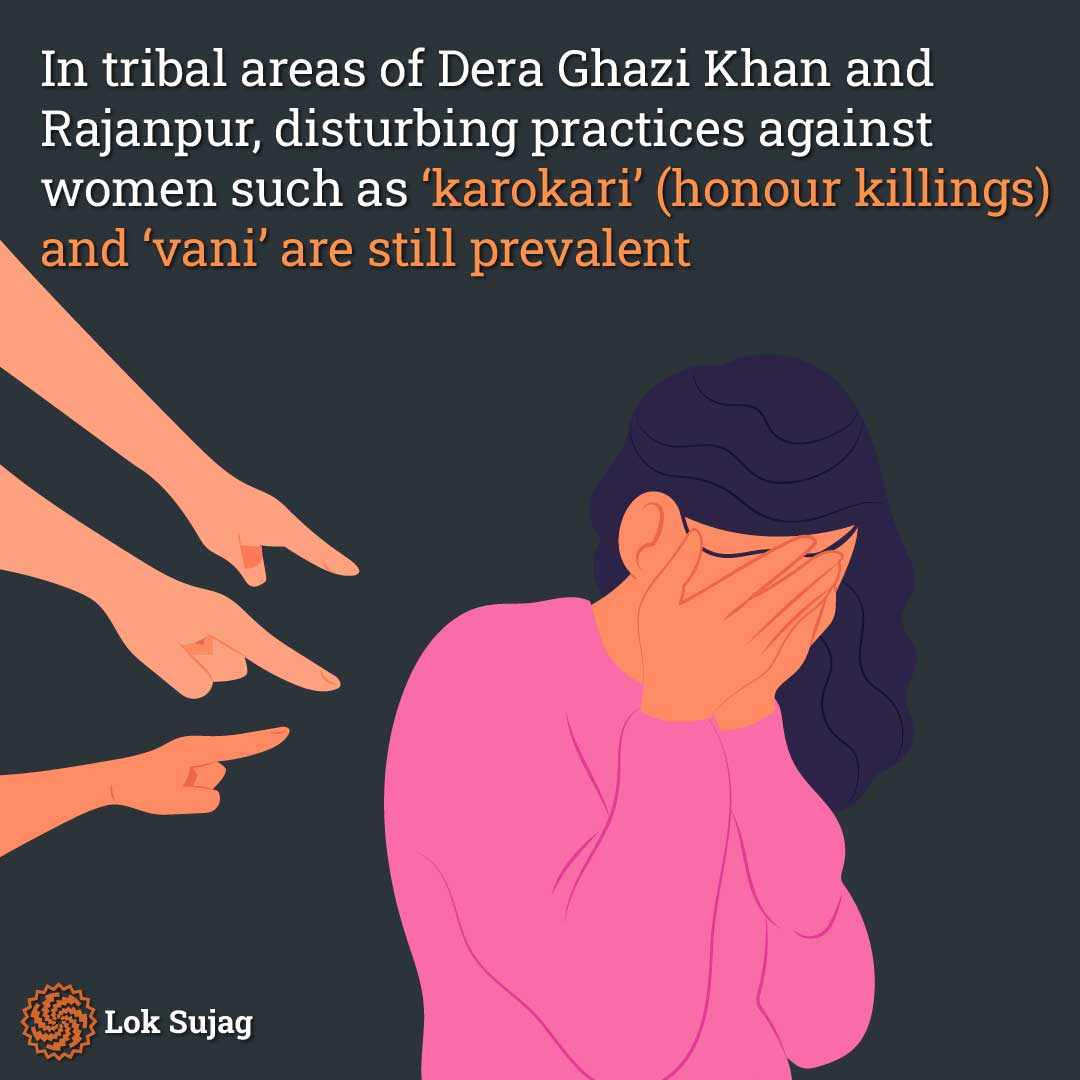 Haji Maqbool, the Jamadar of the BMP, Fazila Kachh, states that BMP attempted to arrest the suspect Zubair Siddique, but he managed to secure pre-arrest bail from the court. According to him, they are currently trying to cancel the suspect's transit bail, and there is a possibility of some progress in this matter soon.
Zubair Siddique and the supporting tribal members demand that, per regional traditions, either the family goes ahead with the marriage or pays a sum of Rs 1.5 million as compensation. Furthermore, if the marriage does not take place, the family will have to leave their ancestral lands and relocate elsewhere in the region.
Several tribal women from Fazila Kachh are not confident in the role of the BMP. They state that the authorities should ensure that the BMP personnel are well-versed in legislation about violence against women. They should also appoint officers who are sensitive to human rights awareness in tribal areas and are willing to take action against violations.
Also Read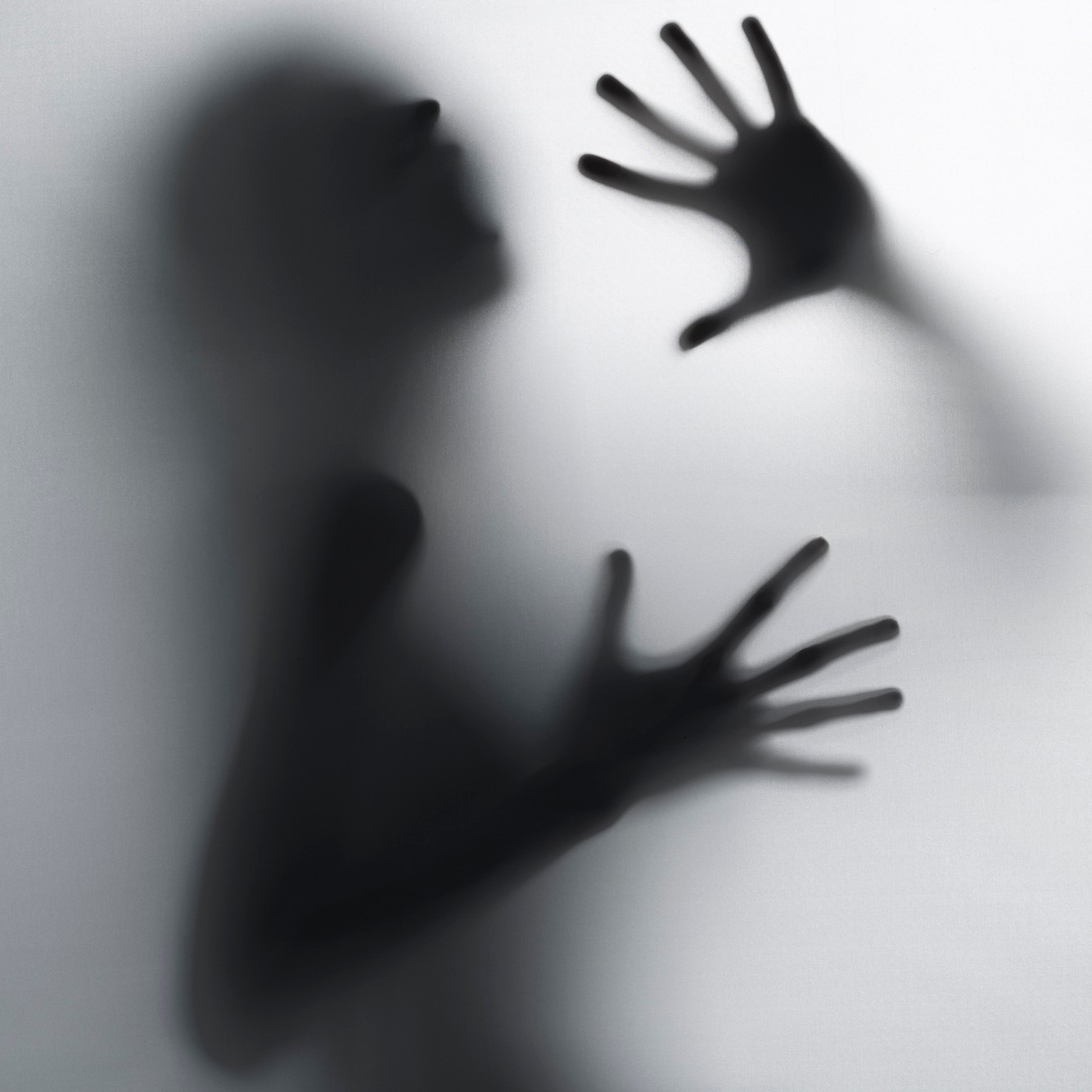 Rising incidents of 'honour killings' in tribal districts: Grim reality of gender-based violence
According to a report by the HRC, severe human rights violations have been observed in Southern Punjab. Particularly in tribal areas of Dera Ghazi Khan and Rajanpur, disturbing practices against women, such as 'karo kari' or 'kala kali' and 'vani' are still prevalent. The BMP is lacking in assisting women in such incidents. In these tribal regions, women's legitimate documentation is insufficient, preventing them from having a political voice.
According to Zulfiqar Baloch and Amina Zahra, numerous crimes against women often go unreported. However, from individuals who manage to convey information to them, it becomes evident that incidents of 'karokari', 'kala kali', 'vani', trafficking of girls, and deprivation from inheritance are recurring. They revealed that documentation of three or four such incidents has been compiled in the past few weeks.
Despite multiple efforts, a statement could not be obtained from Zubair Siddique and his family regarding this matter.