Sawai Mal in Tharparkar sells vegetables grown in the desert by the handful after the rains. He has been doing this for years but always complains that the shopkeepers charge low prices for his vegetables.
He says that vegetable vendors buy mushrooms from him for Rs 150 per kilogramme (kg) and sell them at Rs 400 per kg. Similarly, they rarely buy mariro and lular (local vegetables) from him for more than Rs 70 per kg but then sell them to customers for Rs 150 per kg.
"My wife and children spend half a day picking these vegetables from the desert. If I stand in the market and sell, it gets very late until everything is sold. Therefore, I sell at whatever rate I get. If there were a vegetable market in the city, I could fetch better prices."
Large quantities of organic vegetables are produced in Thar following the rainy season. These crops encompass a variety of produce such as khunbhi (mushrooms), mariro, chibhar, wild turai, bagro, tinde, and lular. Among them, 'Sangri' stands out as the most widely produced vegetable in the region.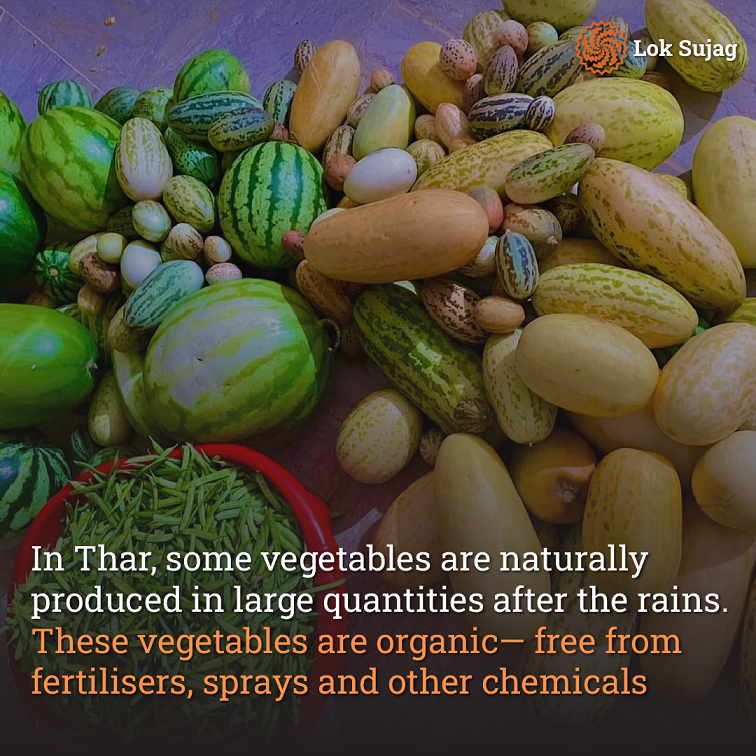 Much like Sawai Mal, numerous rural residents collect these vegetables, transporting them to the city. However, they often struggle to secure fair compensation for their hard work.
These vegetables are organic (free from fertilisers, sprays, and other chemicals), delicious, and full of nutrients. The people of Thar not only eat these vegetables with great enthusiasm but also send them as gifts to their friends and relatives in different parts of the country.
Organic vegetables and fruits fetch significantly higher prices in international markets. However, Mithi lacks a dedicated vegetable market and a price control committee.
Consequently, the produce here is sold at meagre prices or goes to waste.
After the rains in the Thar desert, the splendour of life returns. Not only natural vegetables grow here but also cultivated. They include guar, bitter gourd (Thari melon), and cantaloupes (Thari watermelon). These melons and watermelons are artificially fertilised, spray-free, and unsurpassed in sweetness and flavour.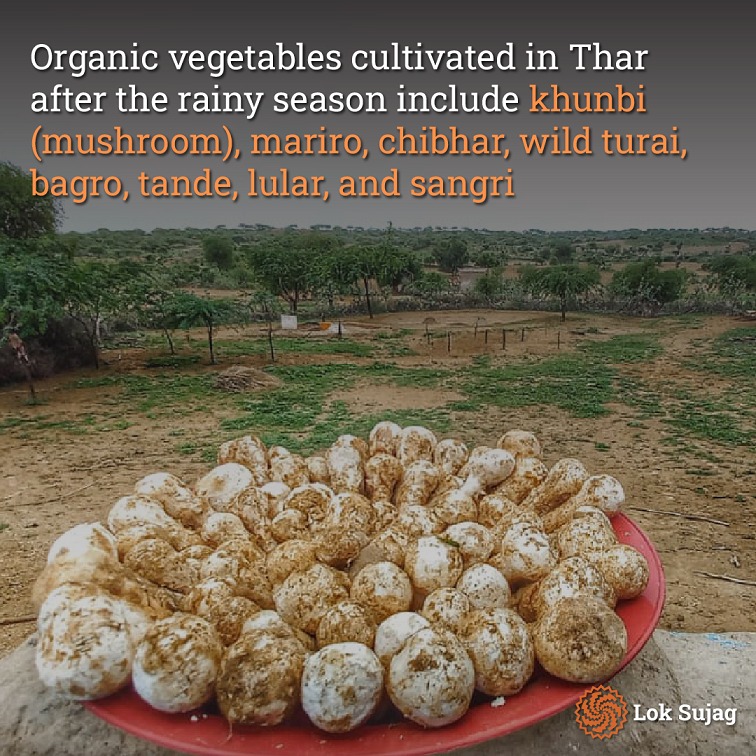 Two types of guar are cultivated here. Antio guar beans are known for their softness and higher cost. In Thar, these vegetables are retailed for around Rs 500 to Rs 700 per kilo in shops, but local farmers typically sell them for no more than Rs 200. The pricing for sweet guar is approximately half of that. A similar situation applies to the pricing of Thari melons and watermelons.
Prakash Kumar, a resident and food technology expert in Diplo, asserts that all vegetables and fruits in Thar are organic in terms of nutrition. Globally, mushrooms are regarded as a 'superfood.'
He says that, besides guar pods, its leaves are also highly nutritious, containing crude protein, nitrogen-free extracts, calcium, and phosphorus. Similarly, Thar's 'Sangri' boasts an impressive nutritional profile, including 18 per cent protein, 56 per cent carbohydrates, 26 per cent fibre, calcium, iron, and phosphorus.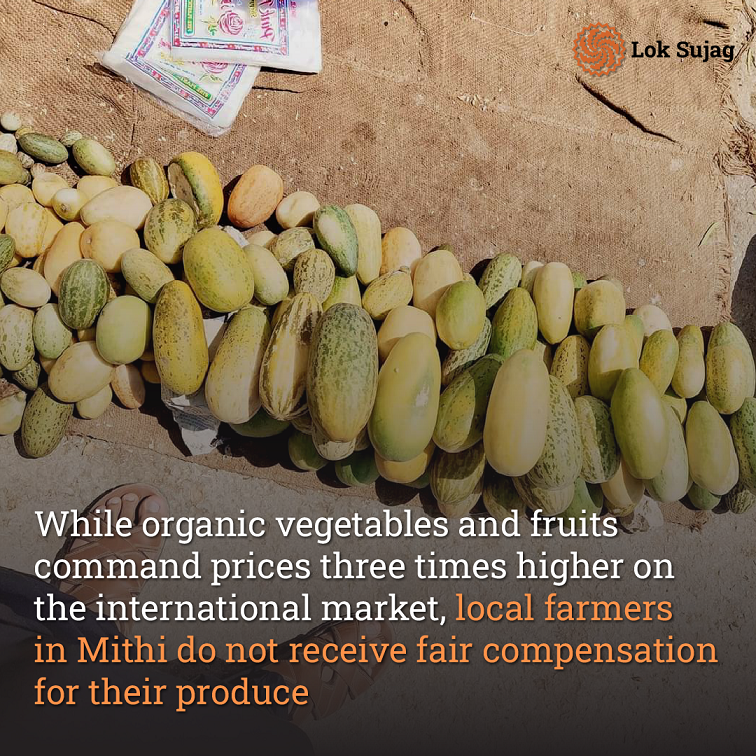 Prakash says that these vegetables are among the best in terms of nutrition. However, there has been no effort to develop plans for processing and preserving them in Thar. He emphasises that authorities must consider this, as it could create job opportunities for the local population and prevent the wastage of these valuable fruits and vegetables.
Rajesh Soni, an expert in Thar's vegetables and food traditions, notes that the highest concentration of mushrooms in Thar is in Mithi tehsil. Two main varieties are found here: a thin and delicious one and a thicker type locally known as 'khamba.'
He says that when heavy rains occur at intervals of four to five days, mushrooms grow continuously and are readily available in the market. Lular and Mariro typically become available about 15 days after the onset of the rainy season. In contrast, guar becomes accessible in the market roughly one and a half months after the rains begin.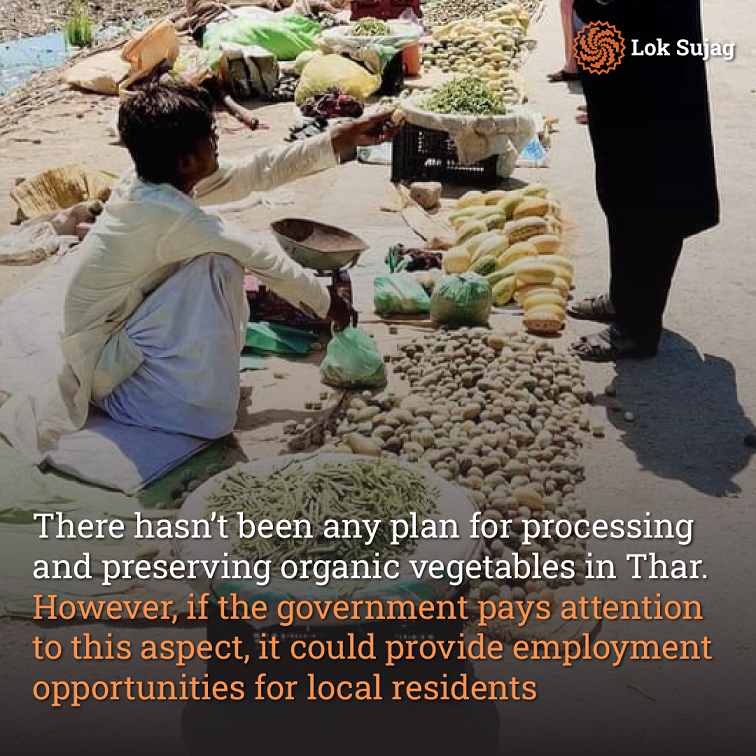 Rajesh Soni explains that the shelf life of these Thar vegetables is relatively short. Fresh mushrooms, for instance, last for about three days, while guar, mariro, and lular are usable for just two to three days. Only 'khamba' mushrooms can be preserved for up to 20 days. However, people in Thar dry and store chibhar and guar (in small quantities) to use them for several months.
He said that there was no attempt to preserve mushrooms anywhere in Thar. There is no vegetable market or arrangement to provide reasonable remuneration to those who gather these vegetables.
Thirty-five-year-old Ramesh Kumar operates a vegetable business in Mithi. He says that he sells nearly all the Tharparkar vegetables during this season. "It's the season for mushrooms, lular, and mariro. While those who bring these vegetables from the villages receive a lower rate, the shopkeepers also need to maintain their profit margin.
Also Read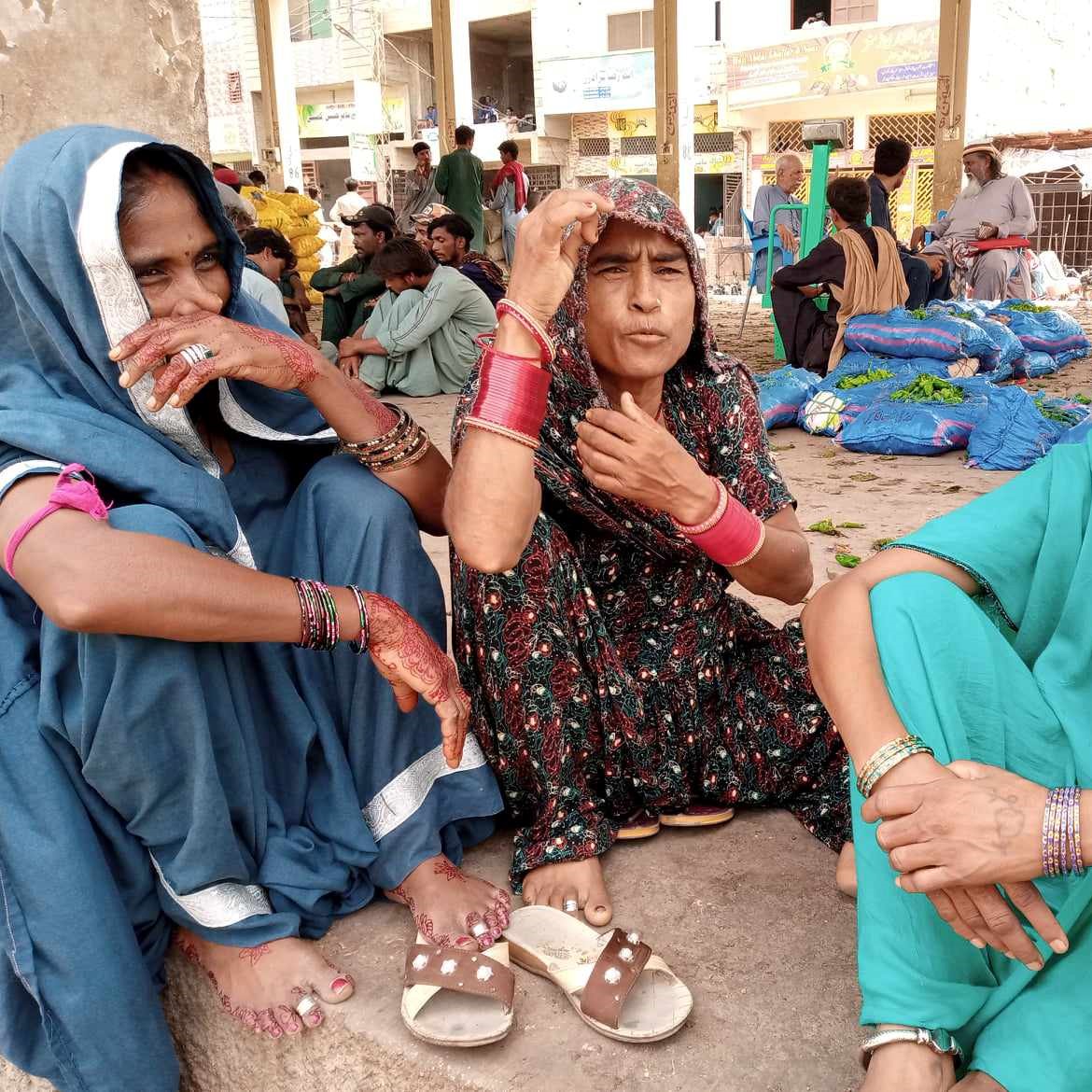 Struggles of women labourers in Hyderabad's vegetable market: Seeking recognition and fair wages
"We don't have any cold storage facilities here. We operate our business at risk. Surplus vegetables, including mushrooms, spoil within two or three days. Having an active vegetable market in Mithi would make a significant difference. Foreign buyers could place orders for vegetables from this region, leading to increased consumption of produce locally. This would be mutually beneficial for both the traders and the villagers," he suggests.
Tharparkar was designated as a district in 1992, but it wasn't until 2009 that a vegetable market was established in Mithi, the district's headquarters. The construction of this project, comprising 20 shops, was finalised at Rs 6 million and subsequently handed over to the district administration.
Nevertheless, this vegetable market remains non-operational even today. It is approximately one kilometre from the main market, near the Deputy Commissioner's Office. The vegetable and fruit vendors have not relocated to this market either. The absence of a market committee is cited as the primary reason for the market's inactivity.
Additional Deputy Commissioner Abdul Hameed attributes the non-operation of the 'market committee' and the 'vegetable market' in Tharparkar to the limited vegetable production in the region. He explains that such markets typically thrive in areas with higher agricultural production. In Tharparkar, vegetables are primarily cultivated during the rainy season, resulting in the absence of a market committee.
Nevertheless, he expresses his intention to address this issue.