Nineteen-year-old Zarina Bibi studies at the Nursing College of Civil Hospital Quetta. Her father works in a date garden in Tehsil Parom, earning Rs20,000 per month.
Zarina says that her village is located 95 kilometres away from Panjgur City. According to her, two years ago, her cousin experienced a bout of diarrhoea. Zarina took her to the nearby government hospital. "My cousin was dealing with severe abdominal pain, but the hospital had no dispenser to administer the necessary injection."
"Eventually, we took her to a homoeopathic doctor. Initially, my uncle and brother were hesitant about allowing injections or drips from a male practitioner. However, they eventually agreed to save their daughter's life. During this critical moment, I decided to pursue a career in nursing."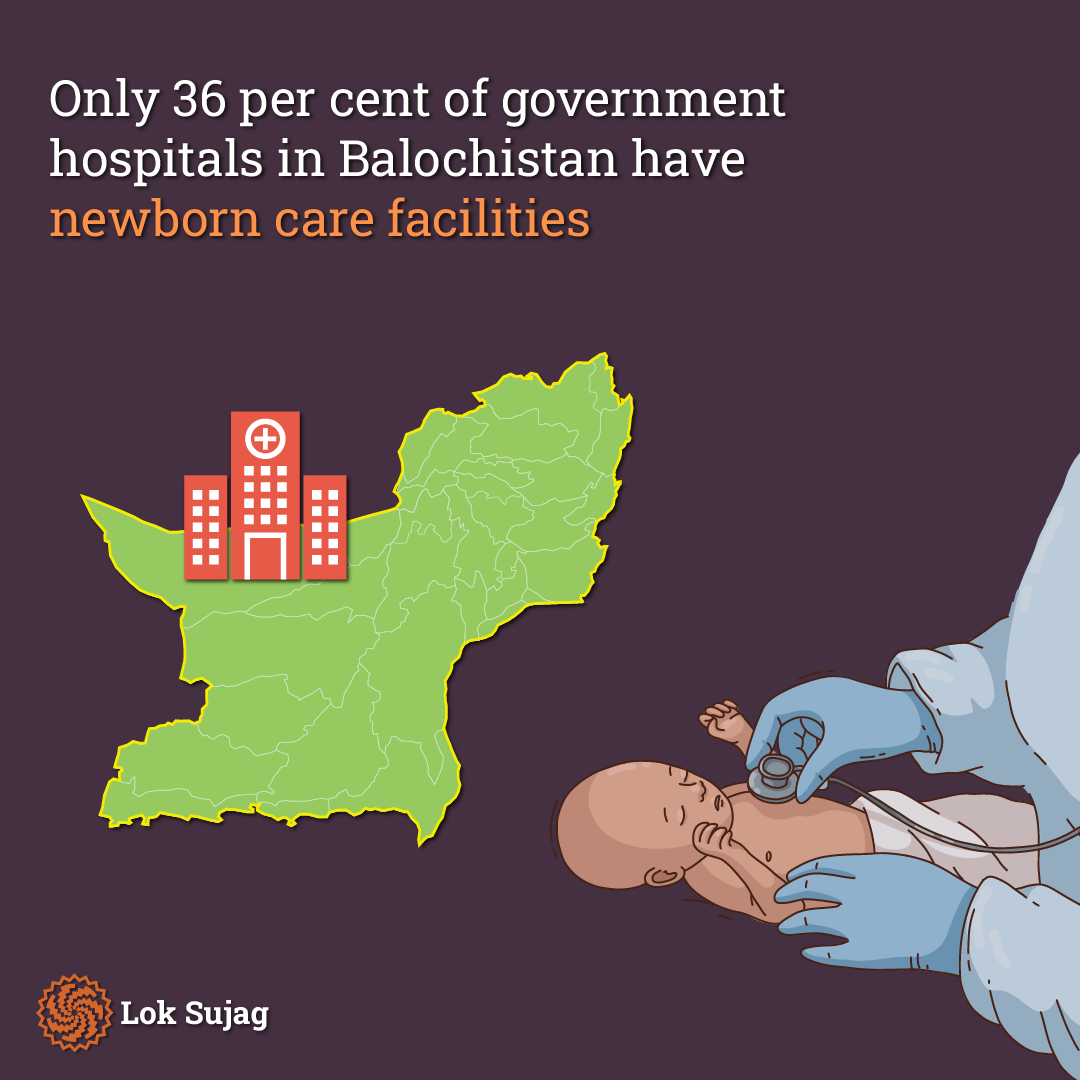 Kulsoom Iqbal has been appointed Director of Nursing in Quetta, with the additional responsibility of Acting Director General (DG) of Nursing for Balochistan. According to her, approximately 14,500 nurses are presently serving in the province. Of this workforce, 315 are stationed in the three major government hospitals in the provincial capital.
DG Health Services Balochistan, Noor Qazi, confirms these figures and says most belong to Punjab. "The province needs seven thousand nurses."
Why is the number of nurses low?
Nursing officially began in Europe in the sixth decade of the nineteenth century. However, the history of nursing in the subcontinent is 'strange'. The European Church began sending 'Sisters' with missionaries to promote Christianity. So, all nursing training institutions here were affiliated with the church.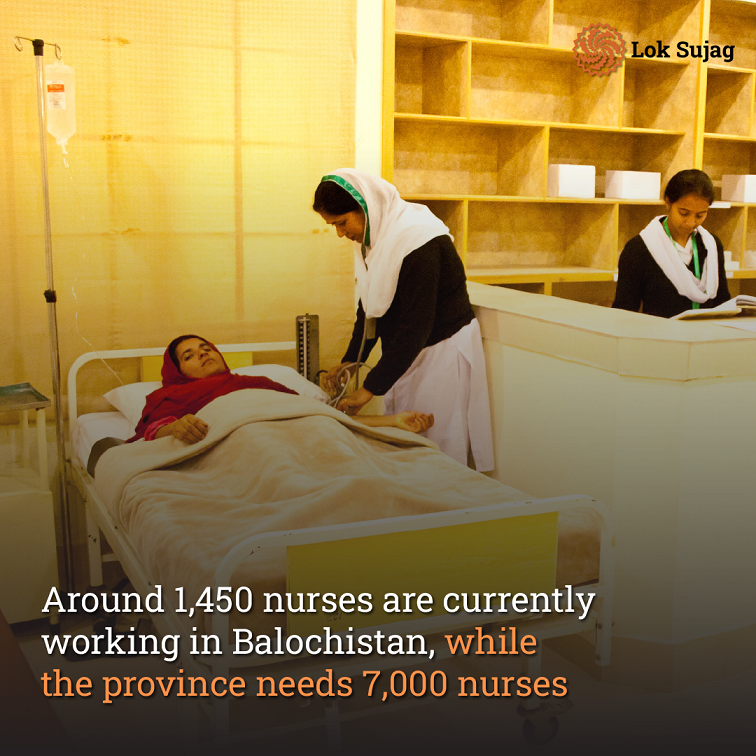 Although the first nursing school in Lahore was established at Mayo Hospital in 1884, its curriculum was approved in 1907. By then, some Hindu and Muslim girls were also enrolled in nursing training, along with local Christian women.
According to "Nursing History of Indo-Pak", where Hindu and Muslim women had reservations about taking up the nursing profession, the European attitude was also not encouraging. The situation was that until 1934, no local girl was formally appointed 'as a nurse' at the Mayo Hospital. 'Matrons' and 'nursing superintendents' used to arrive from Europe.
Pakistan's first formal nursing school was established at Sir Ganga Ram Private Hospital Lahore in 1948. From here, the first batch of seven girls completed the course in 1952. The first batch at Karachi Nursing School, Jinnah Postgraduate Medical Centre, completed the course in 1957.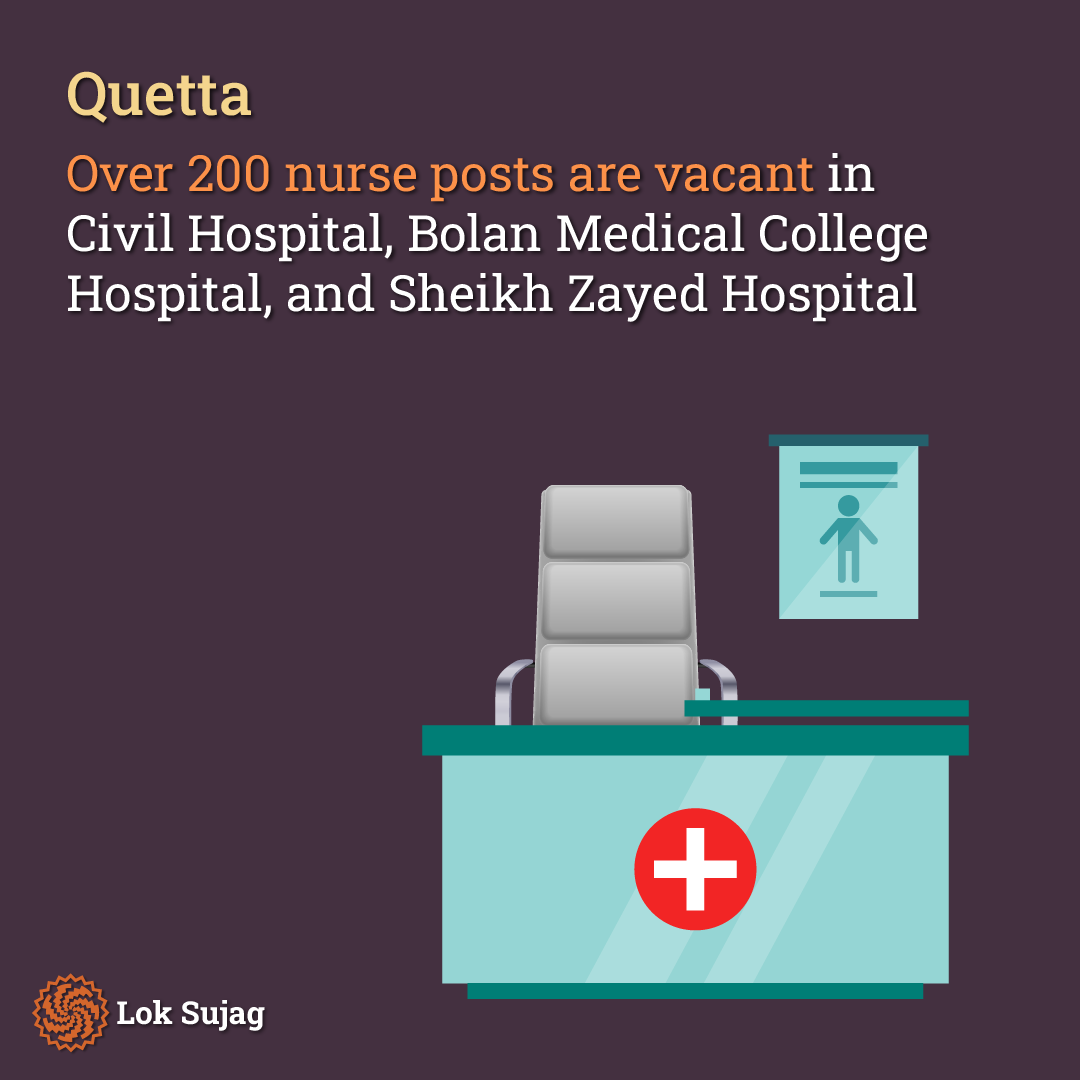 The first nursing school in Quetta was established at Sandeman Hospital (Civil Hospital) in 1961. However, tribal customs in this province prevented Baloch and Pashtun women from entering this sector for a long time.
Not only Zarina, but there is a growing trend of girls pursuing nursing careers across Balochistan.
Hope for better days
The director of nursing says that 186 nurses are working in the Civil Hospital of Quetta, 112 in Bolan Medical College Hospital, and 17 in Sheikh Zayed Hospital. However, more than 200 nursing posts remain vacant in the three hospitals.
According to a survey conducted with the support of the National Institute of Health, only 36 per cent of Balochistan's government hospitals have facilities for newborn care. District hospitals and health centres are facing a shortage of trained staff.
According to District Health Officer (DHO) Hub, Dr Abdul Ghani, only 26 nurses work in all of Hub's government hospitals.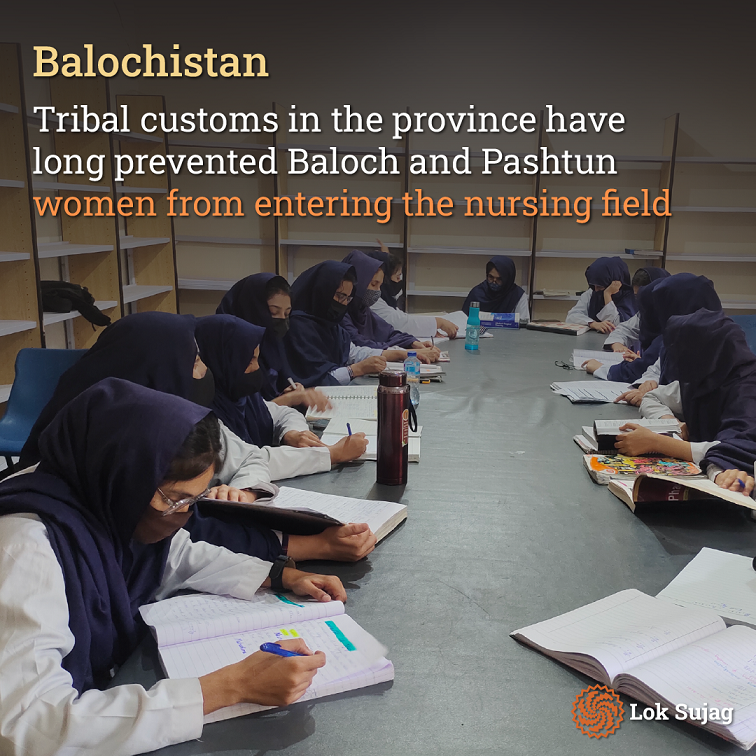 Kulsoom Iqbal says that 13 nursing colleges have been established in the province; three are in Quetta. Female students are also completing nursing education in Pishin, Loralai, Sibi, Khuzdar, Hub, Zhob, Kharan, and Panjgur. Classes will commence soon in other cities.
She says that a four-year diploma in nursing was conducted after matriculation till 2018. However, the BS degree programme has now started.
Also Read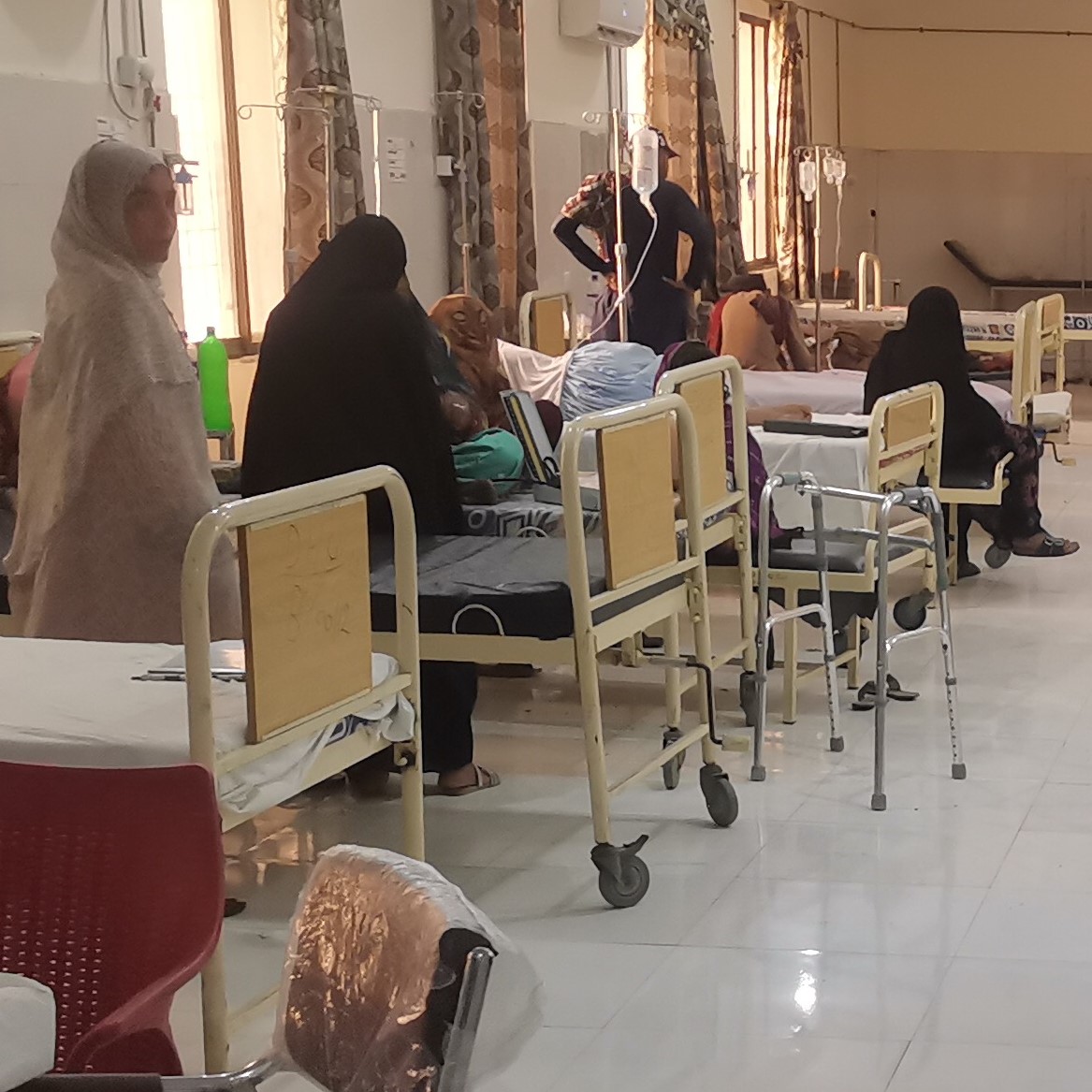 Critical healthcare crisis in Tando Mohammad Khan District Hospital reveals severe shortcomings and depleted facilities
"Fifty per cent marks in FSC-Medical have been made mandatory for admission to a nursing degree".
Kulsoom says that the students of the first batch of BS have reached the fourth year.
DG Health Services Noor Qazi is hopeful for improvement in the nursing sector in Balochistan. He states that 300 nurses from 13 nursing colleges in the province will complete their training annually. "When they enter the field to meet their professional responsibilities, the shortage in this sector will be filled."
Male Nurse Babar Ansari is the Nursing Superintendent of Civil Hospital Quetta. He says a postgraduate diploma is also being conducted at Sandeman College of Nursing, where 25 seats have been allocated for post-cardiac, basic medical, and surgical faculty. While there are 20 seats available for anaesthesia and psychiatry each.
The nurse's pledge
"I pledge before God and people that I will lead a clean life and use my profession with integrity. I will avoid anything harmful to health………."
Unlike many professions, where no pledge is required before starting, nursing is an exception. Constitutional officials and leaders are obligated to take an oath, but it is one of loyalty to the Constitution and the nation rather than their profession.