On July 20, a joyful celebration took place at Sita Road Railway Station in Dadu district. The atmosphere was alive with the beat of drums and the sweet melodies of the shehnai. Instead of a procession or an esteemed guest, people had gathered at the station to welcome the Mohan Jo Daro Express. As the train arrived at the station, a cascade of flowers rained down, and the train driver and the guard were adorned with garlands. The arrival of this train marked the end of a year-long wait and the determined efforts of the local community.
The Mohan Jo Daro Express, which consists of eight carriages, operates between Kotri and Rohri, passing through destinations such as Jamshoro, Seohan, Dadu, and Larkana. Covering a distance of 315 kilometres (km) from Kotri to Rohri, each carriage can accommodate 88 passengers. Last year, unfavourable weather conditions, including heavy rains and floods, led to the suspension of this train service. However, those who benefited from this service advocated for its revival along the Kotri-Rohri route.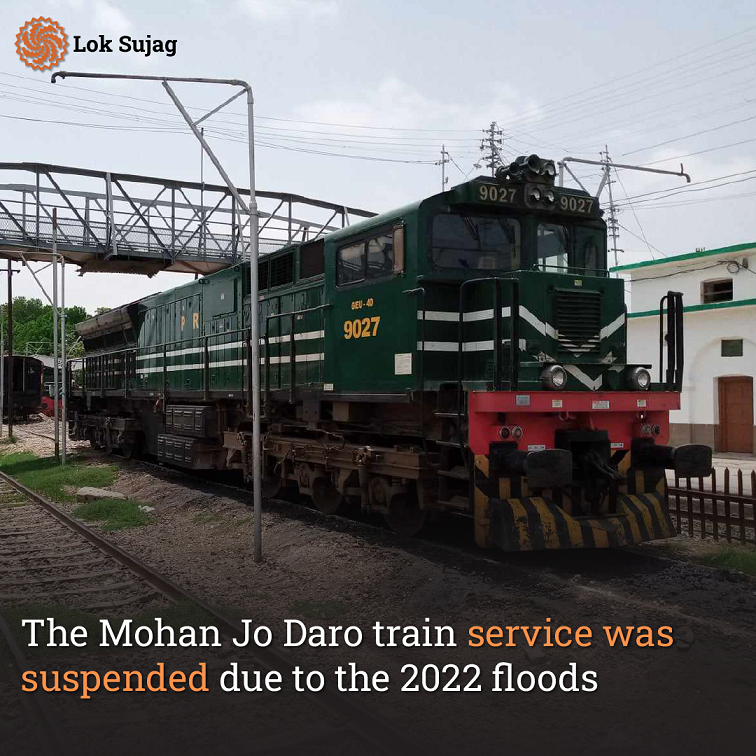 To reinstate the train service, citizens engaged in multiple protests and launched campaigns on social media, producing positive results.
Ayaz Jamal Chandio, a prominent political and social figure from Qamber Ali Khan City, played a crucial role in this struggle.
According to Chandio, the floods of 2022 caused unwarranted changes in the drainage systems of Dadu and Seohan, orchestrated by certain influential people. This flooded Khairpur Nathan and disrupted the operations of the Mohan Jo Daro train. In response, citizens along the railway line initiated a movement advocating for the train's restoration.
Sita Road Memon, a leading activist in the movement, says he and his fellow campaigners organised protests in various towns, including Qamber, Larkana, Sita Road, and Dadu. This persistent effort continued for six consecutive months.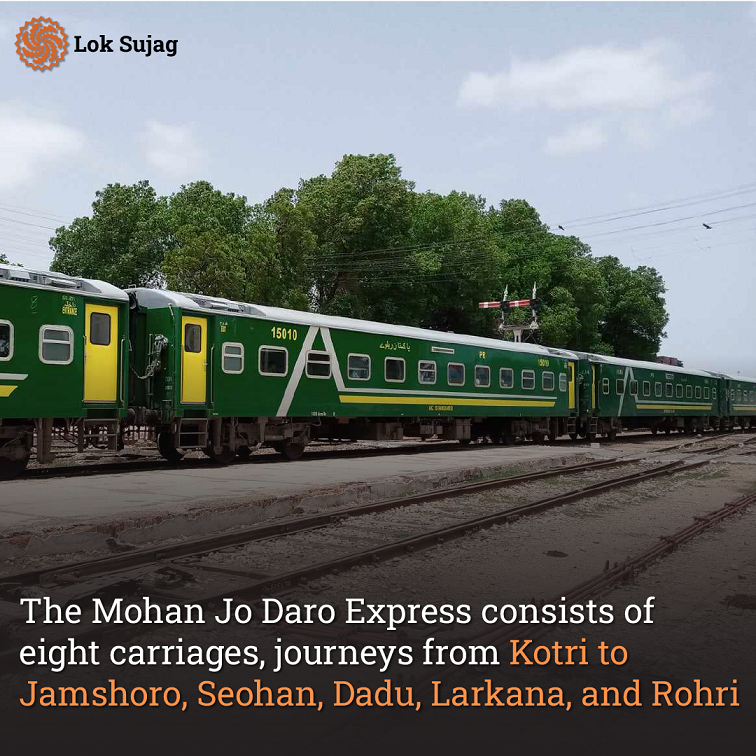 Memon acknowledges that while the protest faced no insurmountable problems, convincing the general public to participate came with its own challenges. Many individuals cited train delays, long journeys, and inadequate facilities as barriers to joining the protest. In response, Memon and his companions stressed that train travel is cost-effective and more affordable than bus and coach services.
"I think it is important to modernise railway infrastructure to offer the public affordable and high-quality travel choices," he says.
It's worth noting that the railway department had suspended several train services, including the Abasin Express, Chaltan Express, Khushal Khan Khattak Express, Bolan Mail, and Badin Express, citing various reasons. Furthermore, by declaring many railway stations in losses, passenger train stops have also been eliminated.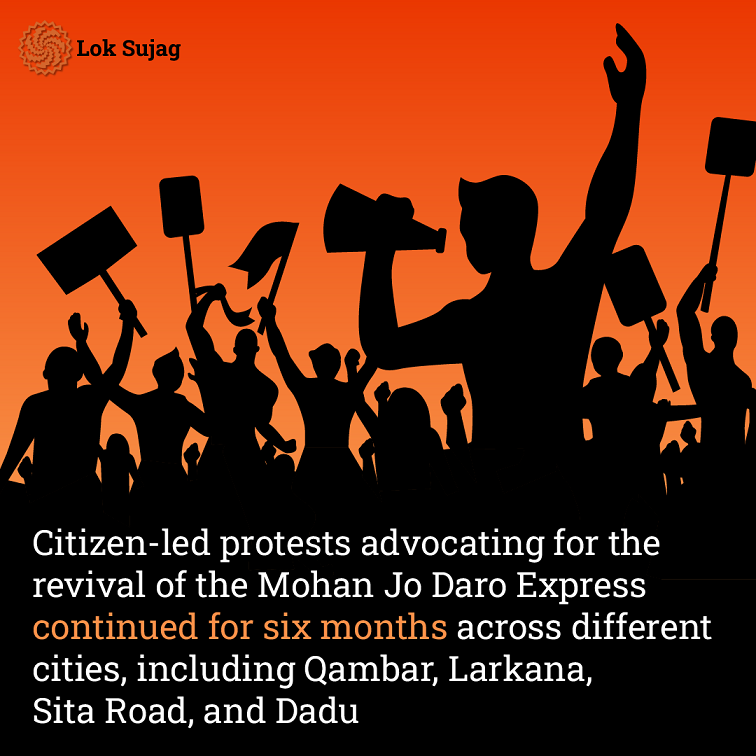 Muhammad Hussain Dero from Larkana prefers train travel, citing the convenience and cost-effectiveness of this mode of transportation. Dero highlights that the suspension of the Mohan Jo Daro Express intensified the challenges faced by train travellers.
"In comparison to the Rs 1,300 bus fare for a one-way trip from Hyderabad to Larkana, the train ticket costs only Rs 900," he says.
According to Dero, there's an urgent need to introduce more trains connecting Larkana to Hyderabad.
Besides the Mohan Jo Daro Express, Sindh operates two other trains – the Sukkur Express from Jacobabad to Karachi and the Mehran Express from Karachi to Mirpurkhas.
Out of 215 railway stations in Sindh, only 100 stations serve as stops for passenger trains. At other stations, individuals can only observe trains passing by without the option to travel on them.
Also Read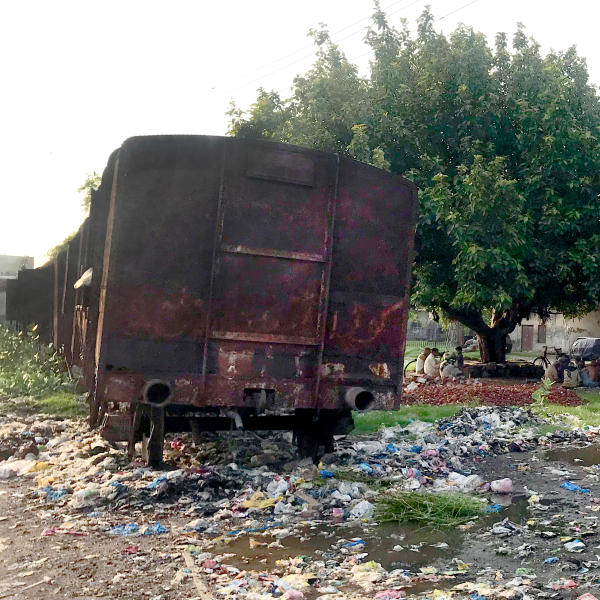 Pakistan Railways: Going off track
Habib Sajid, the train in charge at Rohri headquarters, points out that in the past, Kotri and Hyderabad were significant stations where most trains made stops. However, during authoritarian regimes, the focus shifted from providing a public service to generating revenue, transforming the railway landscape. Kotri Junction station boasts a railway workshop and was initially more important than Hyderabad. However, prioritising earnings led to its downgrade.
Sajid emphasises that subpar materials and insufficient inspections often cause rail accidents. He points out that the railway infrastructure has reached the end of its operational life. Operating a train at 110 km per hour on such tracks poses a significant risk of accidents.
"The recent revival of the Mohan Jo Daro Express has brought back travel convenience for the public. Likewise, other discontinued train services across the country should also be reinstated and stations closed down should be reopened. By refocusing on the railway department, travel can become more affordable, accessible, and secure."