Multan's businessman Chaudhry Hassan from Nigana Chowk had a vision for a brighter future. He bought files for two plots in Wapda Town Phase III, each measuring 10 Marlas. He made an initial payment of around 1.6 million rupees for one plot, while more than half the instalments for the second file have already been paid. However, even after four years, he is unsure if he will become the owner of these plots because, for now, these plots exist only in the form of files.
The society, Gulberg Executive Housing, built on Northern Bay Pass Road in Multan, was launched in 2020 during the COVID-19 pandemic. Initially, the administration aggressively marketed plots in the colony through various means, including social media, print, radio, and other channels. In the initial phase, they sold files to many people, ranging from 5 Marlas to one Kanal.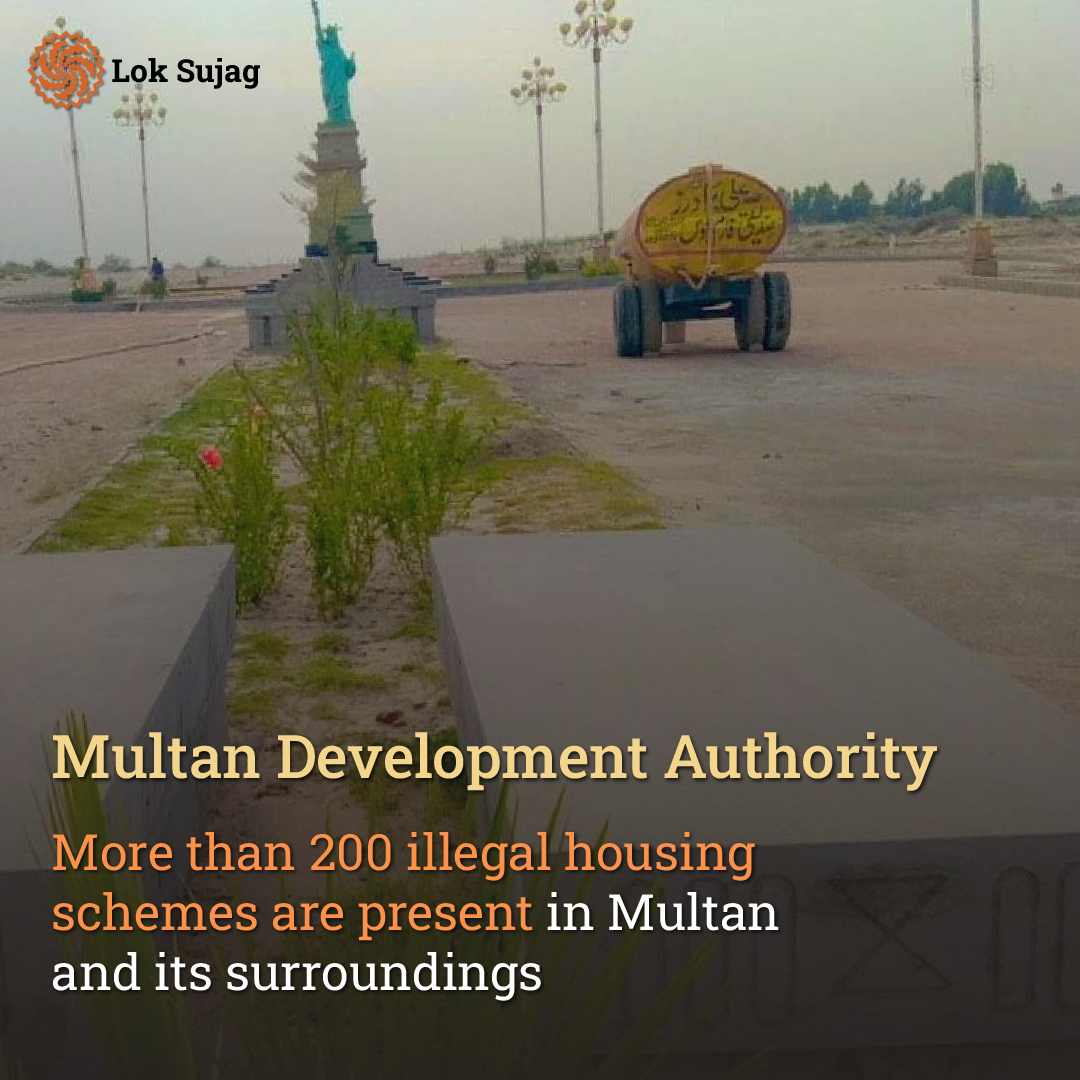 Afterwards, there was a delay of the next two and a half years in launching phases A, B, and C of the colony. People were allotted plot numbers, but even a year after the balloting, they couldn't obtain possession of the plots.
Gulberg Executive Housing has approval for only 600 kanals of land from the MDA. However, they have sold files to people three times more than the area they actually own, accumulating billions of rupees. So far, not a single house has been constructed in this housing society.
So far, only an entry gate has been constructed for development work within the colony. Those who purchased files multiple times due to frequent changes in the colony's map are now disappointed and willing to sell their files at half the price, incurring losses.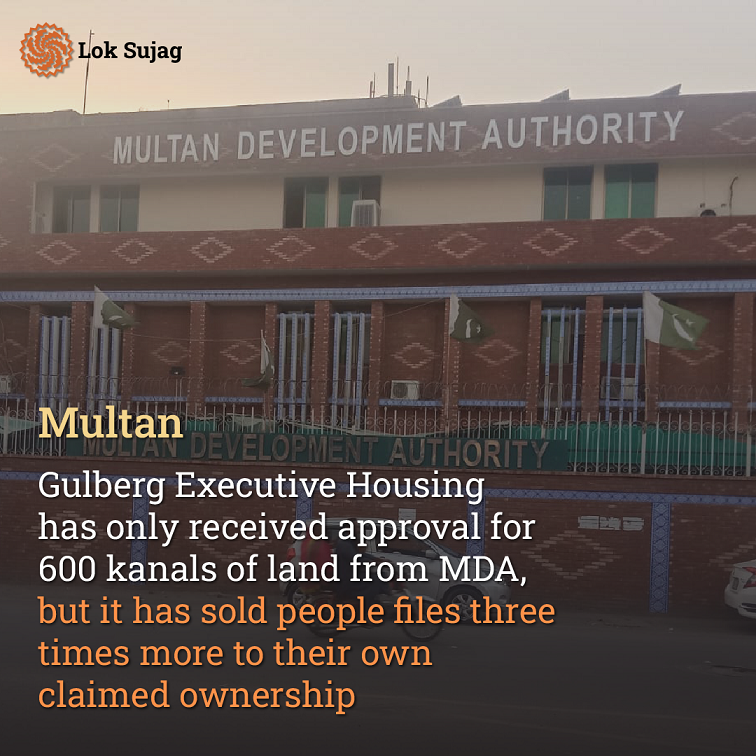 Affectee of the Gulberg Executive Housing, Ijaz Mudassir, says that when he arrived with a reference from someone to purchase a plot in the colony, the Managing Director, Syed Zeenat Murtaza Zaidi, informed him that in order to turn the colony into a livable place, 50 houses should be constructed first. However, this promise also turned out to be a mere fantasy.
Muhammad Mairaj, a resident of Shah Shams Road, Bawa Safra area in Multan, belongs to an average household and works as a tailor. He had purchased a 5-marla plot in the Gulberg Executive in November 2021 for 1.25 million rupees on the advice of a friend. However, the draw for the colony was delayed for an extended period, causing him to become concerned about his plot. Later, he sold the plot at a significantly lower price based on the advice of friends.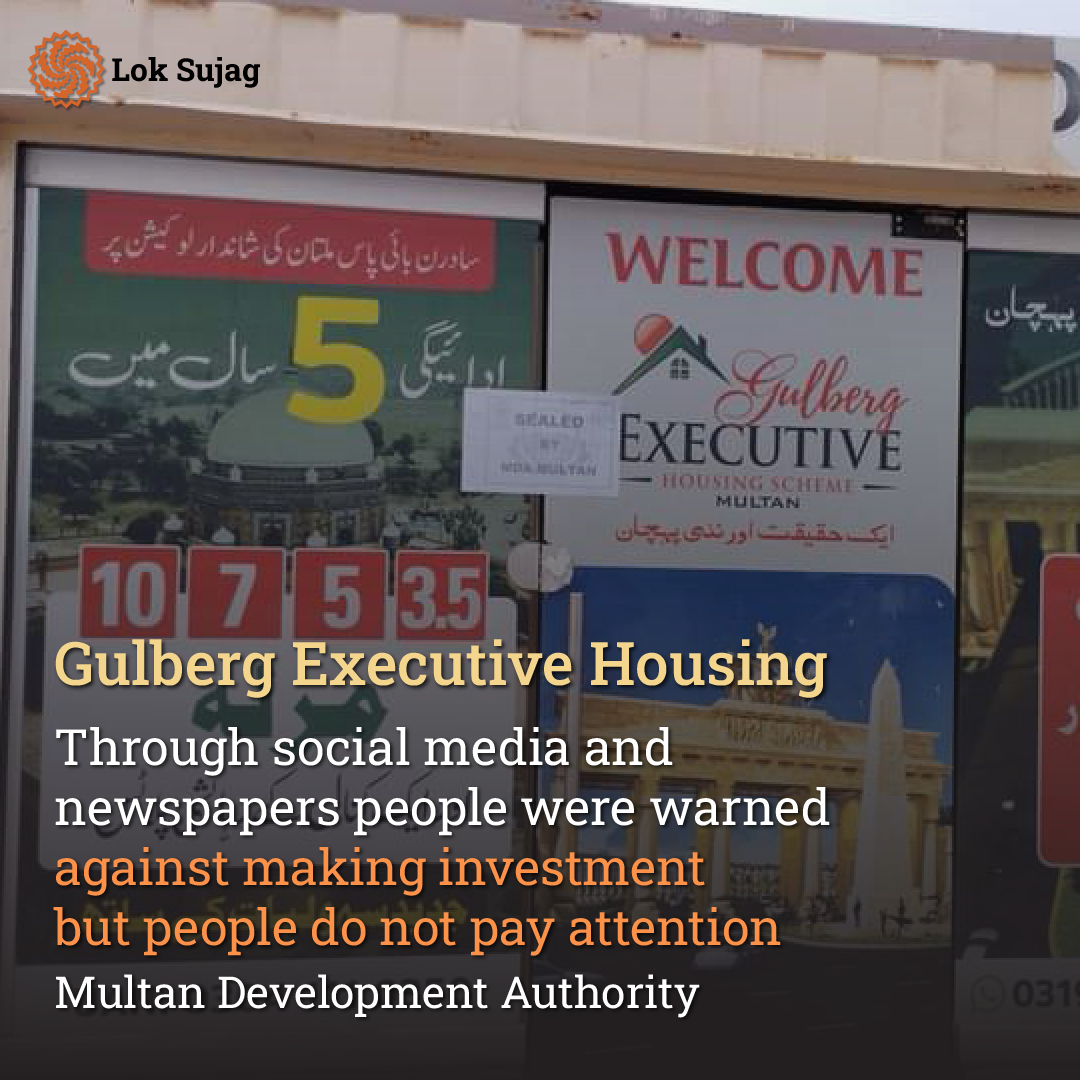 Urban Town Planning Deputy Director of the Multan Development Authority (MDA), Kaswar Mohsin, mentioned that Gulberg Executive Multan has continued to sell additional plots to its buyers in the name of an expansion project. However, the MDA has declared this as illegal, and no application for expansion in the project has been received thus far.
He further explains that when Gulberg authorities informed people to submit money through social media and newspapers, a warning against investment was issued. However, people did not pay attention to this warning, and when the illegal status of the colony became known, they approached the MDA.
In the vicinity of Multan, near Lord Faiz 5, village Gopalpura, the construction of Seven Wonders Housing Society is a project by GFS Developers. The owners claimed that they were launching a large colony on a 40-square-acre area, and preliminary approval was granted. However, a few days ago, the MDA (Multan Development Authority) enforcement dismantled the colony walls for not having the required approval, and their office in Model Town Chowk was also sealed for an unspecified period.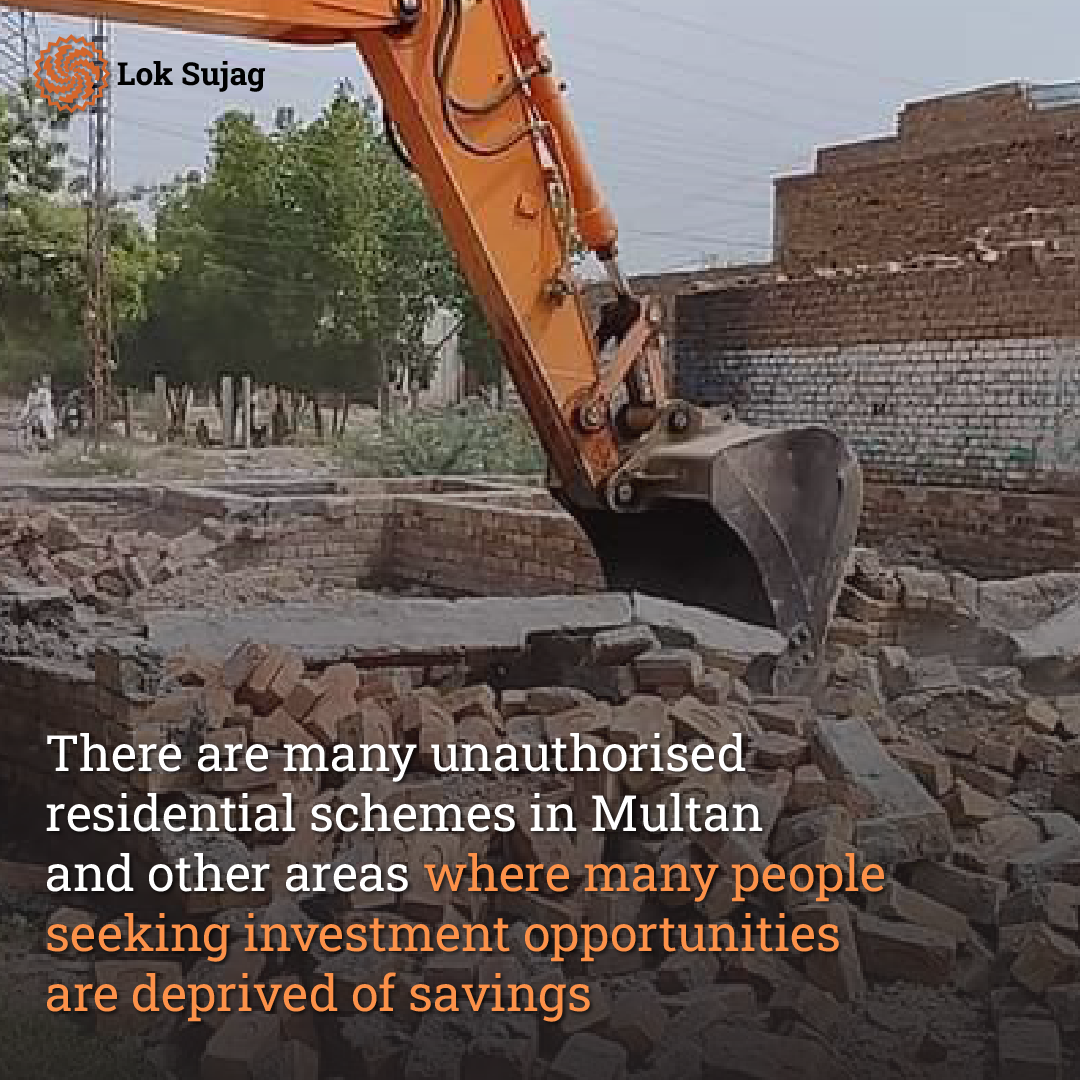 The colony administration claims that they obtained approval for the colony from the Multan District Council instead of the MDA (Multan Development Authority). However, according to the District Council, they provided preliminary approval to Seven Wonders Housing Society, which is spread over 40 square acres.
The MDA argues that GFS Builders have only 4 square acres of land, not 40, so it raises questions about how they collected significant capital from people in the name of colony files.
However, the CEO of GFS Builders, Mr Irfan Wahid, states that the process of land acquisition for the colony is ongoing, and additional land will be acquired soon.
There are many unauthorised residential schemes in Multan, where many investors have been deprived of their investments. Developers and dealers make substantial profits by buying and selling files of these schemes, but for those who buy these plot files, there is often no actual land or property to claim.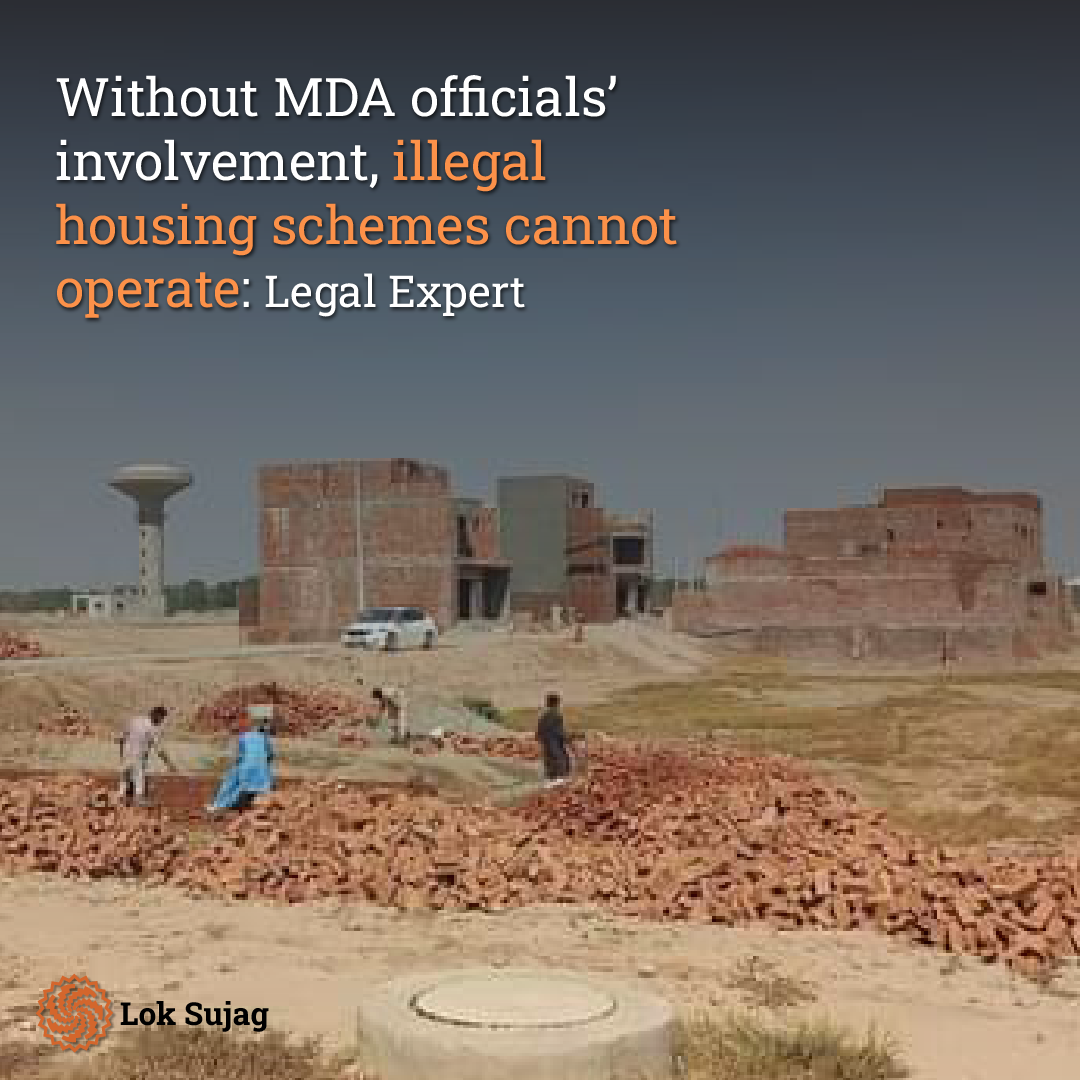 Recently, the Multan Development Authority (MDA) has imposed restrictions on the transfer of property through the issuance of transfer letters from 169 unauthorised housing colonies. These colonies have also had their plots blocked by the MDA. The MDA has instructed the owners of these housing colonies to provide water, sewage, gas, and park facilities within the colonies.
According to the data obtained from the MDA, there are more than 200 unauthorised housing schemes in Multan and its surrounding areas. The owners of these schemes have collected billions of rupees from the public but have not provided any facilities in return.
Also Read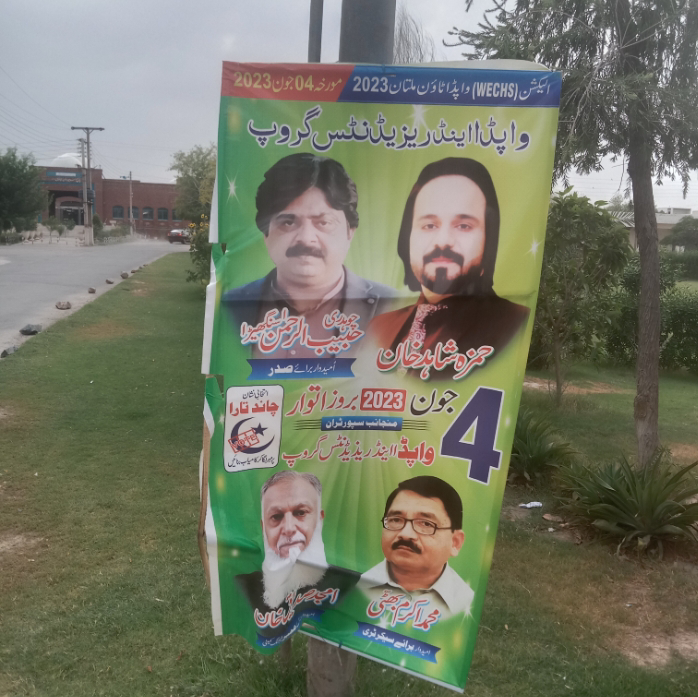 Power, politics, and property: The intriguing saga of Multan's WAPDA Employees' Co-operative Housing Society elections
MDA spokesperson Syed Javaid Bukhari states that the Multan Development Authority continually informs the public about private housing schemes through newspapers, social media, and electronic media. They also actively monitor privately constructed housing schemes within their jurisdiction. However, the public needs to contact the MDA through their website and offices to obtain information before purchasing any plots to safeguard themselves from potential fraud.
Legal experts, including Syed Azhar Bukhari, allege that the officials of the Multan Development Authority (MDA) officials cannot run such housing schemes without any share of the profits. When someone does not even own the land, it becomes questionable how they can sell files under the nose of the MDA.
He further states that it's evident that the MDA turns a blind eye to this fraud. When a poor person's small shop is slightly encroached upon, they are immediately targeted. However, when those running illegal housing schemes defraud people, the MDA takes superficial actions.