Muhammad Inayat, from Shakargarh, has been running a scrap business for the past five years. He opened a shop where he purchases used paper, plastic, and iron/copper items. People who sell him these goods gather or buy them from various neighbourhoods.
Inayat mentions that plastic waste comprises many empty bottles and hospital infusion sets. The hospital staff sells these medical wastes to him for Rs100 per kilogramme (kg).
According to Inayat, he sells paper, iron, copper, and other items at his shop once he sorts them. Meanwhile, a truck loaded with plastic waste is sent to a factory in Lahore. Inayat says that utensils, toys, and other things are made from this plastic.
Dr Abdul Haq, the president of the Pakistan Medical Association (PMA) in Narowal, explains that medical waste goes through multiple stages before reaching the recycling stage. He emphasises that everyone involved in this process can be at risk of infection due to the germs from various diseases in the waste.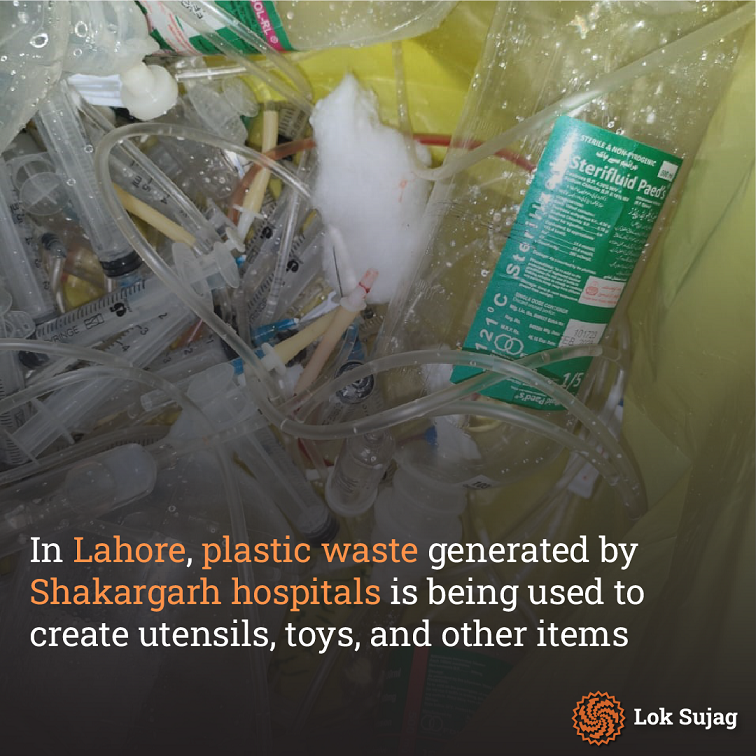 According to the World Health Organization (WHO), 85 per cent of medical waste is treated like regular waste, but the remaining 15 per cent is classified as 'hazardous.' This type of waste can spread diseases like hepatitis B, hepatitis C, AIDS, and other infectious diseases.
According to the WHO, hospitals in developed countries produce around half a kg of hazardous waste per bed daily, while in underdeveloped or developing countries, it's about 0.2 kg. Since medical waste is often not properly classified in these countries, the actual amount of hazardous waste is much higher.
The Ministry of Environment reports that major hospitals in the country produce an average of two kg of waste per bed per day. This includes half a kg of medical waste. In addition to this, there is additional medical waste from patients visiting the outdoor area.
According to the Department of Environment guidelines, all the materials generated from hospitals, laboratories, and maternity centres during treatments, surgeries, and diagnostic tests are referred to as medical waste.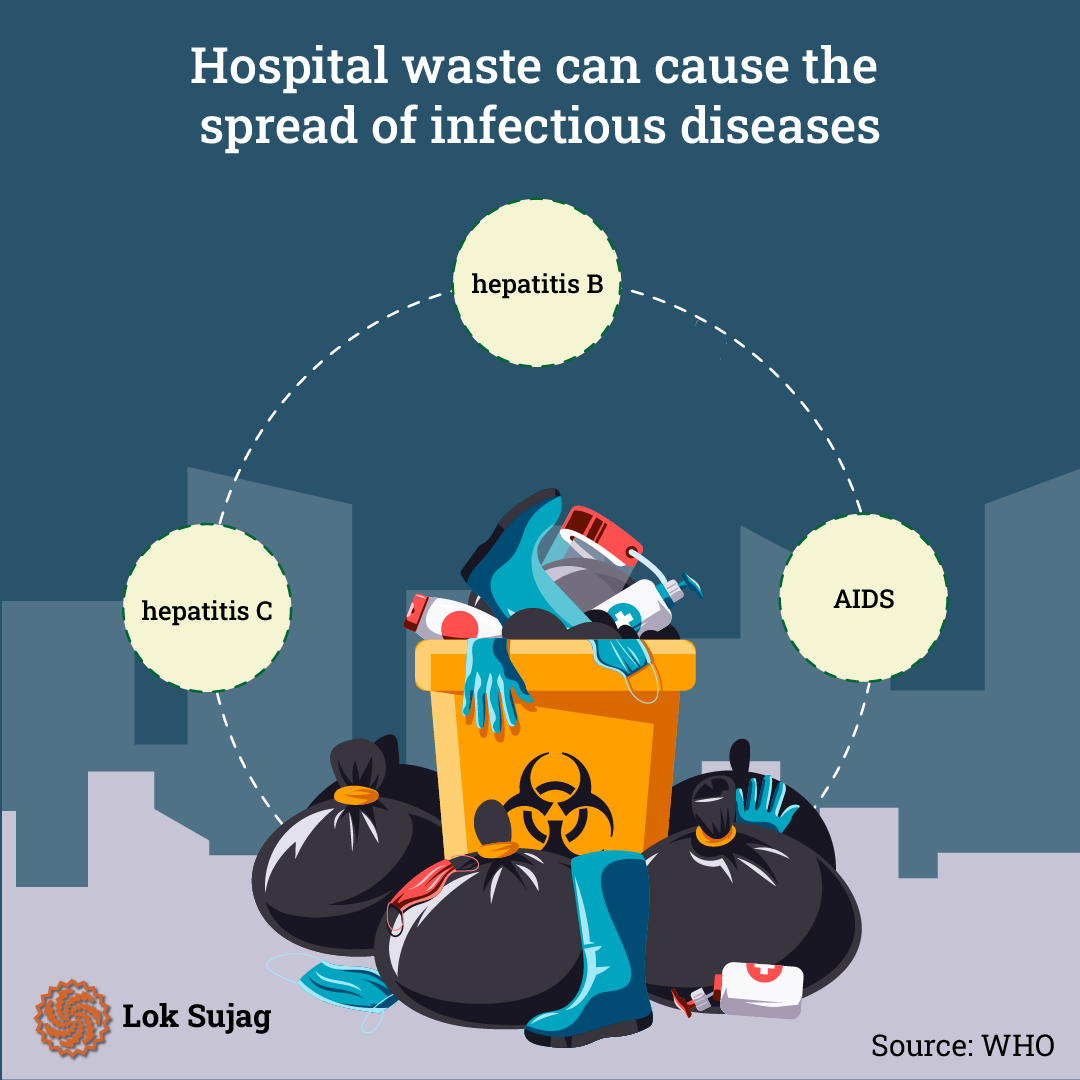 Medical waste is divided into three categories. The first category consists of patients' blood, urine, tissues, and body parts. This waste can lead to the spread of 'dangerous and contagious diseases'.
The second category includes sharp instruments, surgical gloves, syringes, blades, and radioactive materials. Similar to the first type, this waste is also considered 'hazardous'.
The third category consists of medicine boxes, vials, empty bottles, expired medicines, and non-surgical instruments. The first two types of waste should be disposed of using an incinerator, a special furnace that burns medical waste at 1400 degrees. On the other hand, the third type can be disposed of just like regular household waste.
The Department of Environment, in collaboration with the Department of Healthcare Punjab, has established a formal procedure called Standard Operating Procedures (SOPs) for the disposal of medical waste. All hospitals must adhere to these procedures.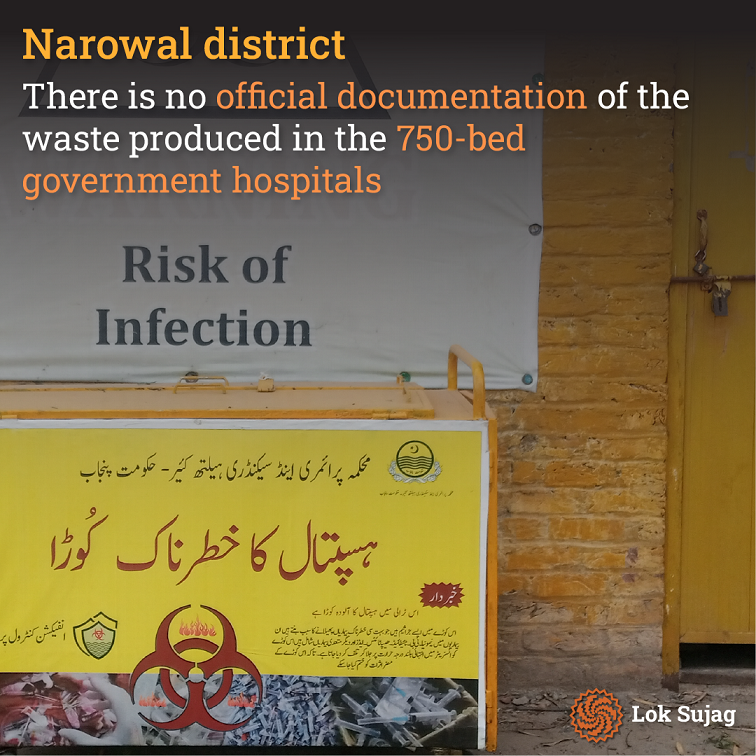 All hospitals must categorise medical waste according to the SOPs. The hazardous waste is to be stored temporarily in a designated room known as the "yellow room" and disposed of following the prescribed procedure. The responsibility for overseeing this process lies with each hospital's Medical Superintendent (MS). In the case of private hospitals, either the Chief Executive or the contractor has been appointed to supervise the execution of this task.
However, it is quite common for SOPs not to be followed, and medical waste is either sold as junk or thrown away with regular garbage. The officials from the Department of Health and Environment also acknowledge this reality.
In Narowal district, the government hospitals consist of the District Quarter Hospital with 300 beds, two Tehsil Headquarters Hospitals (one with 80 beds), seven Rural Health Centers (140 beds), 57 Primary Health Centers (144 beds), four Municipal Hospitals, and over a hundred dispensaries (each having ten beds).
According to the minimum global standards set by the WHO, the government hospitals in Narowal district, with 750 beds, produce 150 kg of medical waste each day. However, there is no record of how much of this waste is incinerated.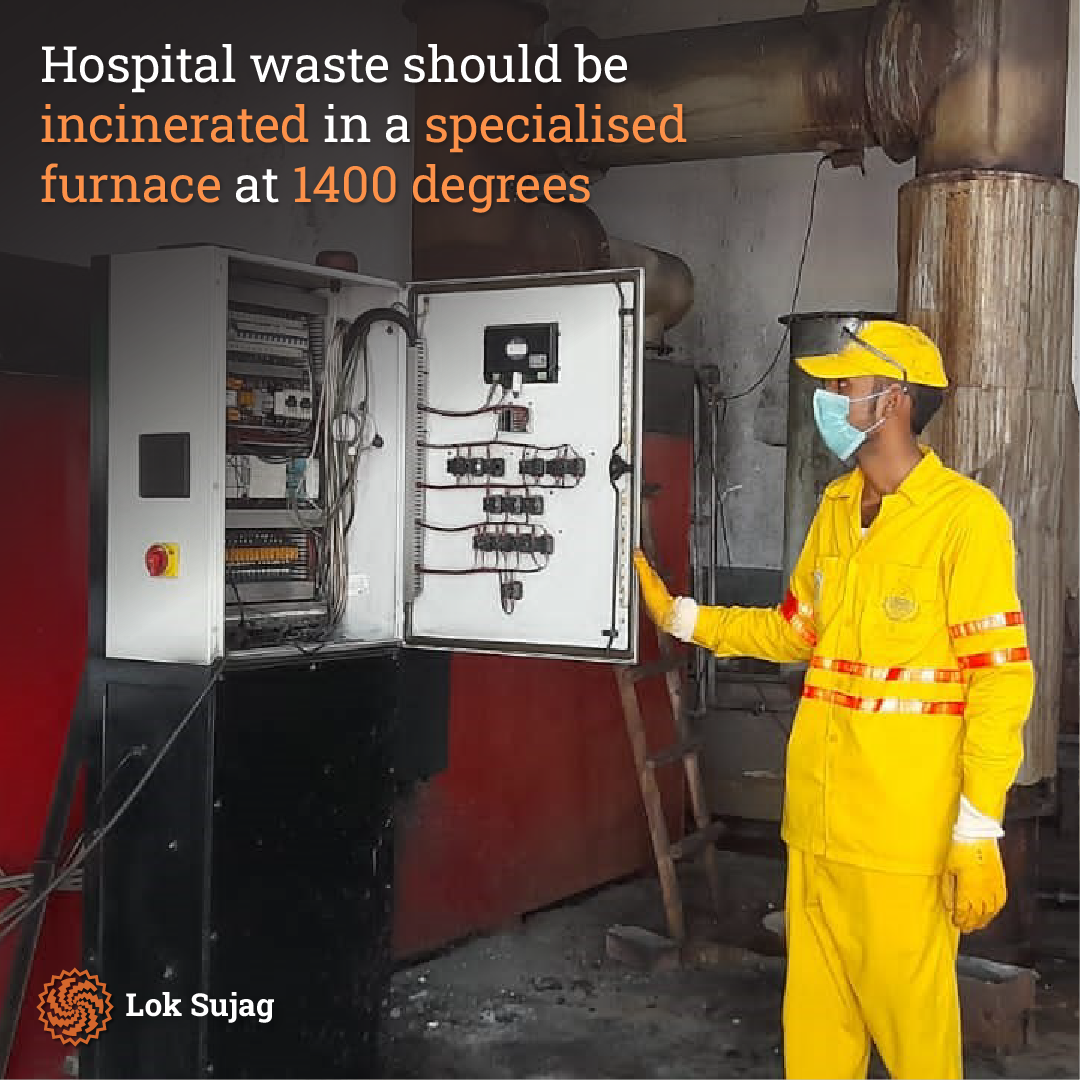 Muhammad Asif, a thirty-year-old, has been working in the waste management team at the Shakargarh Tehsil Headquarters (hospital) for three years. According to him, their hospital has 72 baskets of three types, where different kinds of waste are collected and then stored in the yellow room.
"Our hospital produces two kg of medical waste every day. In the evening, an outsourcing company's vehicle collects the waste and takes it to the incinerator for disposal. However, there are instances where waste from the yellow bin in the hospital mistakenly ends up in the red or white bin. Unfortunately, there are cases of waste being stolen."
According to District Health Officer Dr Zahid Randhawa, waste is thoroughly inspected in the yellow room of DHQ. However, he acknowledges the possibility of waste being stolen.
He explains that there is an incinerator located eight kilometres away from Narowal. The waste generated by government hospitals is sent there for destruction, and the resulting ash is buried underground.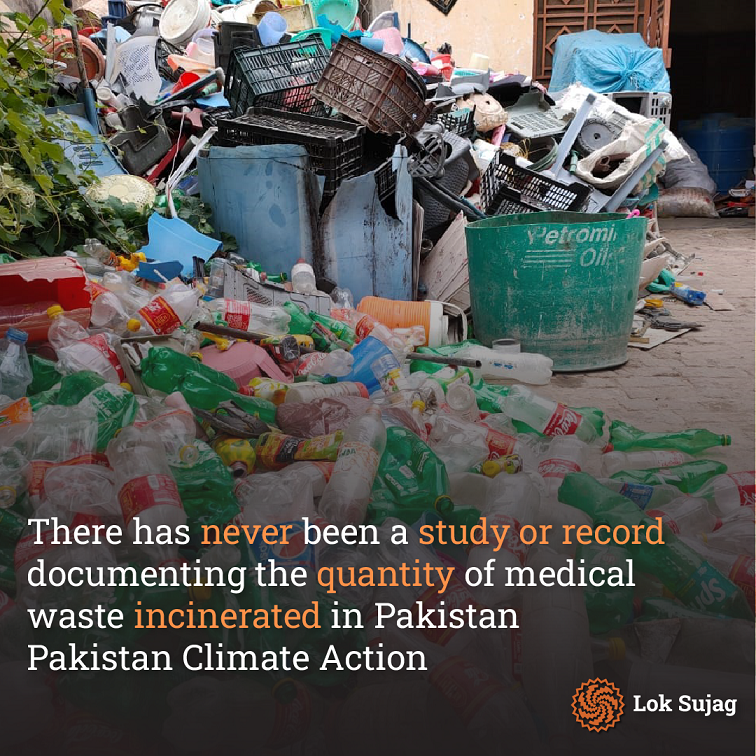 "We have created waste pits at the primary health centres for waste disposal. Although these centres generate less waste, it would be costly to collect them separately. As waste has decreased, we plan to close these pits as well."
The district has approximately 57 private hospitals and around 100 clinics.
According to the PMA president, there are two incinerators in the district. One is specifically for government hospitals, while private hospitals previously used the other. The registration fee for the private hospital incinerator is Rs50,000 per year, and there used to be a charge of Rs50 per kg for incinerating medical waste. However, the private hospital incinerator has been closed for the past two years, and the government incinerator does not accept medical waste from private hospitals.
Regarding this matter, Narowal Deputy Commissioner, Chaudhry Mohammad Ashraf, clarifies that medical waste from government hospitals is incinerated at an outsourced company's facility at the Primary Health Center in Pejuwali.
"We have extended an offer to the private sector to utilise this facility, and we are also planning to relocate another incinerator away from residential areas in the near future."
Also Read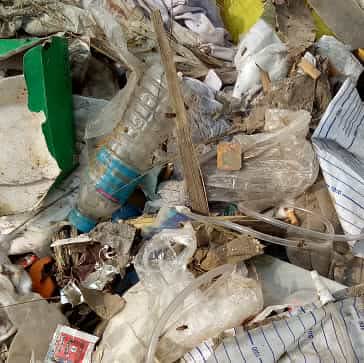 Laying waste to human health: How medical trash makes its way to our kitchens
Dawar Butt, the co-founder of Pakistan Climate Action, an organisation focusing on environmental matters, states that there has never been a study or record documenting the quantity of medical waste incinerated in Pakistan. He highlights that private hospitals and small clinics frequently dispose of medical waste instead of properly burning it.
Muhammad Ashraf, the Assistant Director of Environment, acknowledges that hospitals sometimes give their waste to a municipal committee, which removes it at the garbage point. He emphasises that it is against the law to throw items like drips, syringes, or any other hospital waste into regular garbage cans.
"In April and May, we have taken action against 11 individuals and continue to address this issue by targeting wrongdoers. However, no police report (FIR) has been filed against any hospital. If we receive a complaint from a private hospital, we will also take appropriate action against them."
Dawar Butt mentioned that burying medical waste in the ground is risky, as the correct method is to burn it. Burying waste can lead to air pollution, but he highlights that pollution can be minimised through modern technology.
He stresses the importance of ending the hazardous practice of recycling medical waste in junkyards and factories.