Misri Bheel's fellow villagers have boycotted him and his family for the last two years. Even his close relatives have excommunicate him. Some local families have also left the village, saying, "We cannot live at a place where the cursed Misri also lives".
He works as a tractor driver for a Muslim landowner and lives in a village called Mitthi Gechon in Kalui tehsil of Sindh's Tharparkar district. The village has a population of around 70 families, all belonging to the scheduled caste Hindu Bheel community.
Misri went to visit his relatives in Nawab Yousuf Talpur village located in Kunri tehsil of the nearby Umerkot district in July 2019. There, he fell in love with a girl, Saveeta, who lived close by. She belongs to Kolhi scheduled caste community.
Soon, 32-year-old Misri and 25-year-old Saveeta decided to get married. They knew that their families will never agree to their marriage but they still informed them of their decision. "We believed there was nothing to hide in our relationship because we were not doing anything wrong," says Saveeta.
Her father and brothers, expectedly, rejected her decision, beat her up and locked her in a room. "They started looking for a groom for me so that they could quickly marry me off in our own Kolhi community," she says.
She had other plans though. One night in September 2019, she and Misri disappeared from their homes. Their respective communities went after them immediately and continued looking for them for many days. They, however, could not be traced.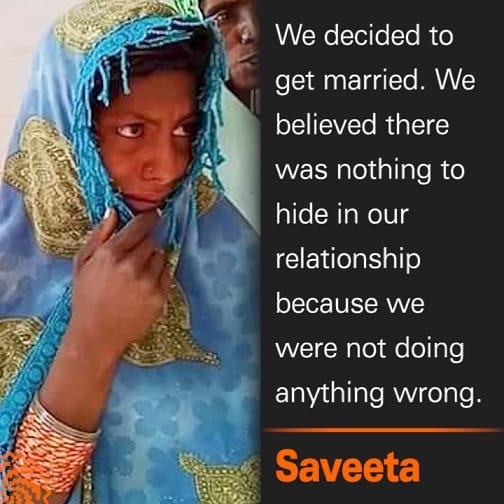 Later that month, the two appeared in a court in Mirpur Khas where a lawyer, Mukesh Kumar Bheel, helped them get married. "I was asked in the court if Misri had seduced me or if he was forcing me to marry him," says Saveeta. Only when she answered these questions in the negative did the court approve of their marriage.
Their lawyer, Mukesh Kumar, believes the two were within their right to get married. "I did not help Misri marry Saveeta because he belongs to my community but because it was their legal right to marry of their own accord," he says. "They were above 18 years of age and had voluntarily chosen to marry each other so there was no legal justification for me to not help them."
The living dead
When people following Misri and Saveeta heard about their presence in the court, they, too, rushed there. "Dozens of people from my village, including my father and brothers, attacked us at the court's exit. Some of them grabbed me by the hair and dragged me on the ground in order to take me with them; others started hitting Misri with sticks and axes," says Saveeta.
The police rescued them finally and got them out of the court.
News of their marriage, meanwhile, spread like a wildfire and, consequently, their friends, relatives and the members of their communities made it clear to them that they did not want to have anything to do with them. Even their lawyer, Mukesh Kumar, was excommunicated by his Bheel community. "I asked every acquaintance for help but they all refused," says Mirsi as he recounts his ordeal. "We had no roof over our head and no money in our pocket even to eat."
Between October 2019 and October 2020, Misri and Saveeta wandered helplessly from one area to another across Sindh. After leaving the court in Mirpur Khas, they first stayed for a few months in a Tando Allahyar district village called Gulab Leghari. When an acquaintance saw them there, they fled and settled in the town of Tando Ghulam Ali. Even afterwards, they kept wandering from village to village and town to town.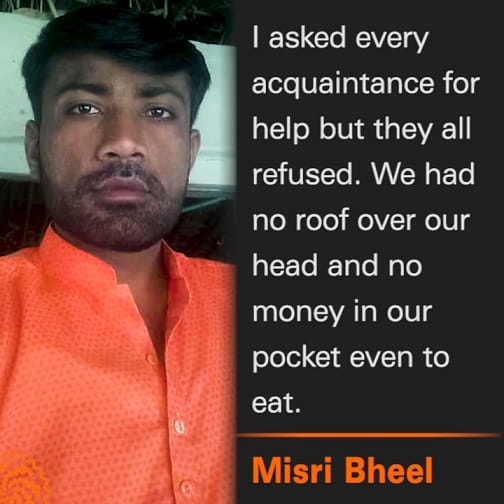 Some Hindu pundits in Umerkot district, meanwhile, told Saveeta's family that their daughter and her husband had committed a grave sin for which they could not be forgiven. The family's best religious interests, according to these pundits, could only be served if they killed the two. "One day I called a friend of mine and she told me that my family was planning to kill us both," says Saveeta.
Misri and Saveeta were then living in a village on the outskirts of Kurio Ganor town. Two days after her phone conversation with her friend, some people attacked them in the dark of the night. They were both injured in the attack. Other villagers came to their rescue after hearing her screams and saved them from the attackers.
The next day the two left that village too.
Harried by these tough circumstances, Misri and Saveeta also thought of committing suicide because, to quote Misri, "that way we could, at least, die together and no one would also mind that".
They, somehow, refrained from putting that idea into practice but they still remember their life in those days as an endless nightmare. "We survived but it was as bad as being dead," says Saveeta, wiping her tears.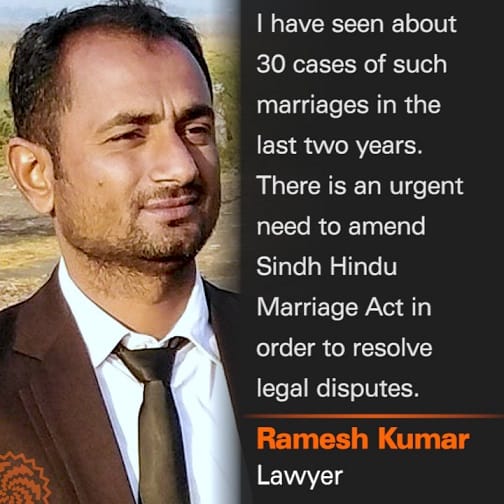 A year after their marriage, Misri's parents, Raghu and Khand Bai, approached Pakistan Peoples Party's Senator Krishna Kumari and her brother, Virji Kolhi, to resolve the issue. The brother-sister duo convinced the two sides to shun violence and accept Misri's marriage with Saveeta.
As a result of this dispute resolution, the couple moved to Mitthi Gechon in November 2020 and built a mud house at some distance from the rest of the village. No one, however, still talks to them except Misri's parents. Saveeta's family, too, has severed all its ties with her. No one from her parents' home visits her nor is she allowed to see her parents and siblings.
Is love a sin?
Ramesh Kumar works as a lawyer in Hyderabad's district courts. He has also served as a legal advisor for several non-government organizations. He believes that couples like Misri and Saveeta suffer because Sindh Hindu Marriage Act (enacted in 2016) has not been implemented effectively. "Although this law does not mention marriage between the members of two different Hindu communities, it also does not explicitly prohibit such marriages," he says. "This means that a man and a woman belonging to two different communities can go to a court and marry each other of their own accord," he explains.
He, however, also points out that "I have seen about 30 cases of such marriages in the last two years". This, according to him, "makes it clear that there is an urgent need to amend Sindh Hindu Marriage Act in order to resolve legal disputes related to these marriages".
Also Read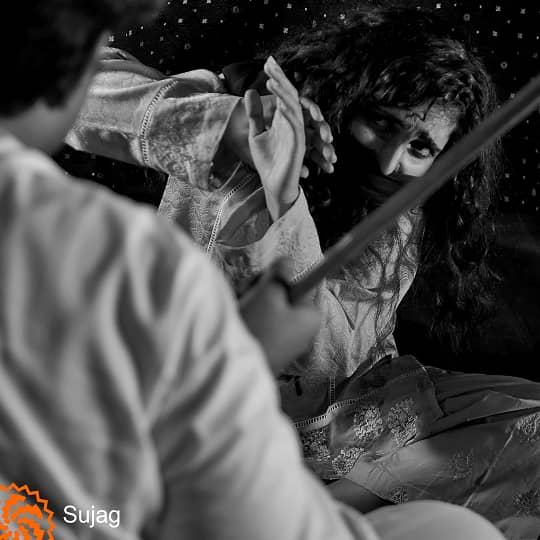 The cross on their little shoulders: Kidnapping and forced marriages of Christian girls in Pakistan
Chandar Kolhi believes the same. He hails from Mitthi town in Tharparker district and runs Progressive Human Foundation, an organization working for the rights of youth. According to him, there has been a big increase over the last two decades in the number of scheduled caste marriages in Sindh in which spouses belong to two different communities. This is because young boys and girls from these communities are now studying and working together, he says. Consequently, some of them also start liking each other and want to marry each other.
The parents of these boys and girls, however, do not allow them to marry because they believe that such marriages are a sin. While doing so, he says, the parents do not realize that their refusal will have a "very bad effect on the lives of these youngsters"
Hotechand Meghwar, a writer from the scheduled caste community, warns that these effects are already having dire consequences. "In many cases, desperate boys and girls commit suicide after they cannot marry the person of their choice," he says.
This report was first published by Lok Sujag on 26th July 2021, on its old website.