Fahad Anwar, 27, of Bihari Colony, Multan, works as a mobile repairer. Some time ago, he developed a fever and started vomiting. After taking medicine from a local doctor, he recovered slightly. Later, as he went to a local hospital to donate blood to a relative who needed it urgently needed it, a test conducted there diagnosed him with jaundice.
Fahad Anwar says that he went to Shahbaz Sharif Hospital for treatment, where he underwent additional tests for a precise diagnosis of his condition. After reviewing the reports, the doctor informed him that treatment through medications and vaccines would be required. On June 26, he received injections and one month's worth of medication before being sent home with instructions to return in a month. The doctor also advised that this treatment would span six months, during which one should not miss any doses of medication.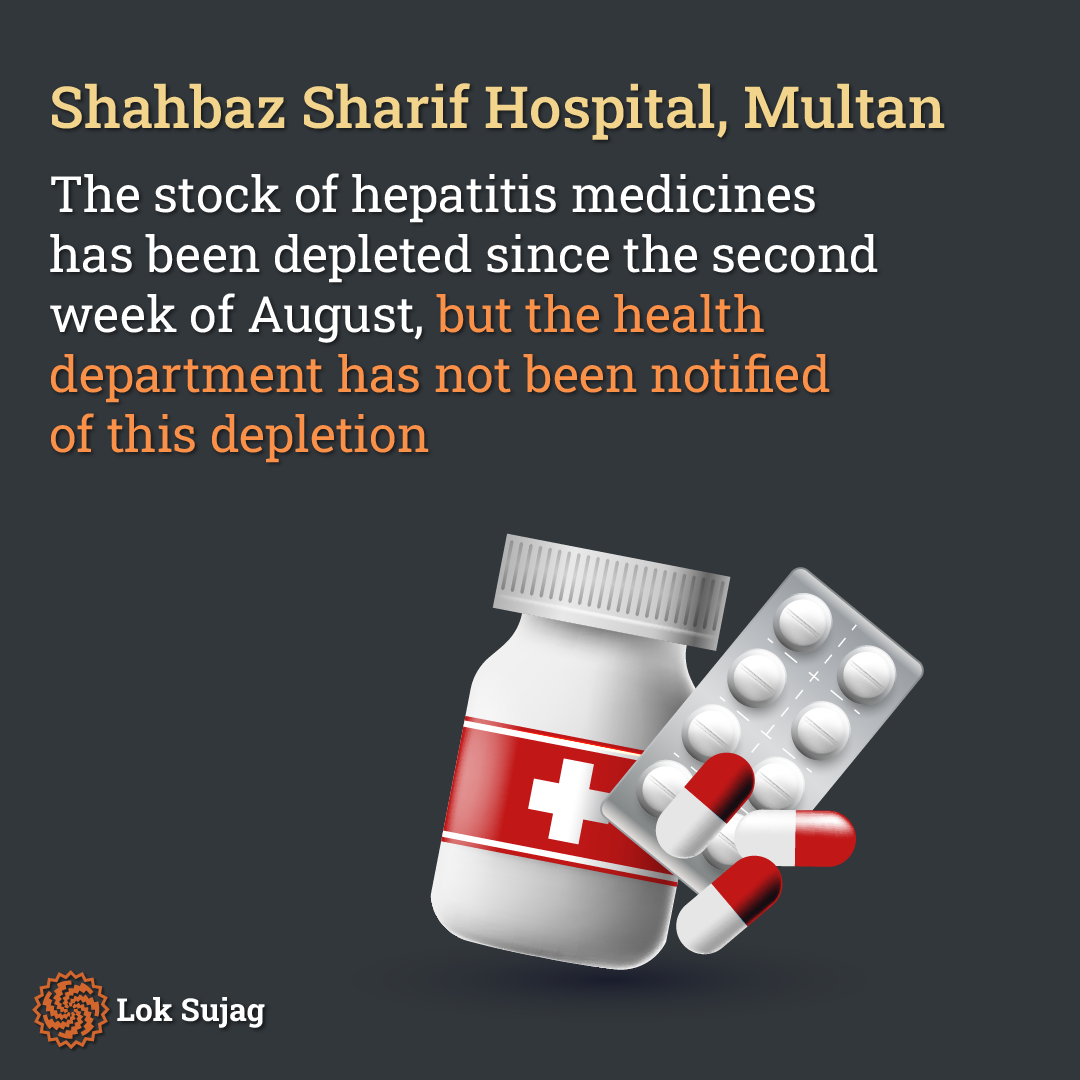 On July 26 and August 24, he collected medicines from the hospital. When he returned on September 24 to collect his prescription, the doctor informed him that he would not receive medication this time because the stock had run out, and he would need to purchase the medicine from the market. He was also told that the medicine could not be available for the next two months.
The medicine from the pharmacy was available for approximately Rs 6,000 per month. Since he did not have enough money, he returned without buying the medicine.
Dr Himal, the focal person for the Hepatitis program at Shahbaz Sharif Hospital, acknowledges that they have run out of medication stock.
"In recent days, we have been requesting incoming patients to buy medications from the market and continue their treatment. In cases of more than seven days of interruption, previous treatment may become ineffective, and the impact of previously consumed drugs may diminish."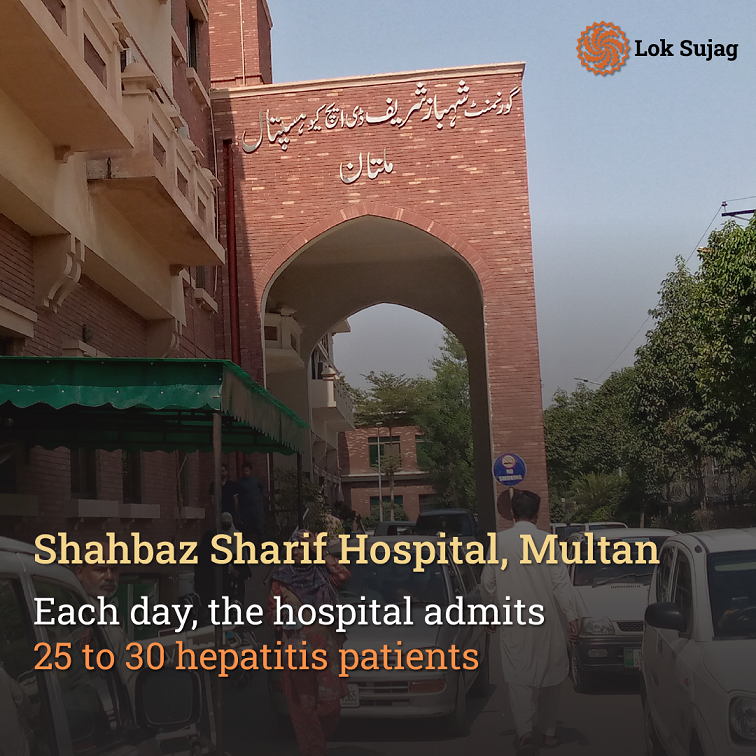 To a query whether the health department has been informed about the running out of these medicines, he says that the department has not yet been informed, nor has a letter been sent to supply them.
Twenty-five-year-old Mureed Hussain of Dunyapur, a suburb of Multan, works as a mason. During work, he started complaining of fatigue and stomach pain. His condition worsened during his time in Multan. His companions took him to the Shahbaz Shareef Hospital, where he was diagnosed with jaundice.
"I was sent to the Hepatitis Control Department in the hospital, where I had more tests. After that, they administered a vaccine and sent me home, saying I would receive the medication once the PCR test report came. I was called on September 28 to take the hepatitis medication, but the doctor informed me that the medication was unavailable and that I should buy it from the market. He told me to get it from the hospital when available."
He says that this medicine from various companies is available for prices ranging from Rs 8,000 to Rs 12,000, and he can't afford such expensive medication.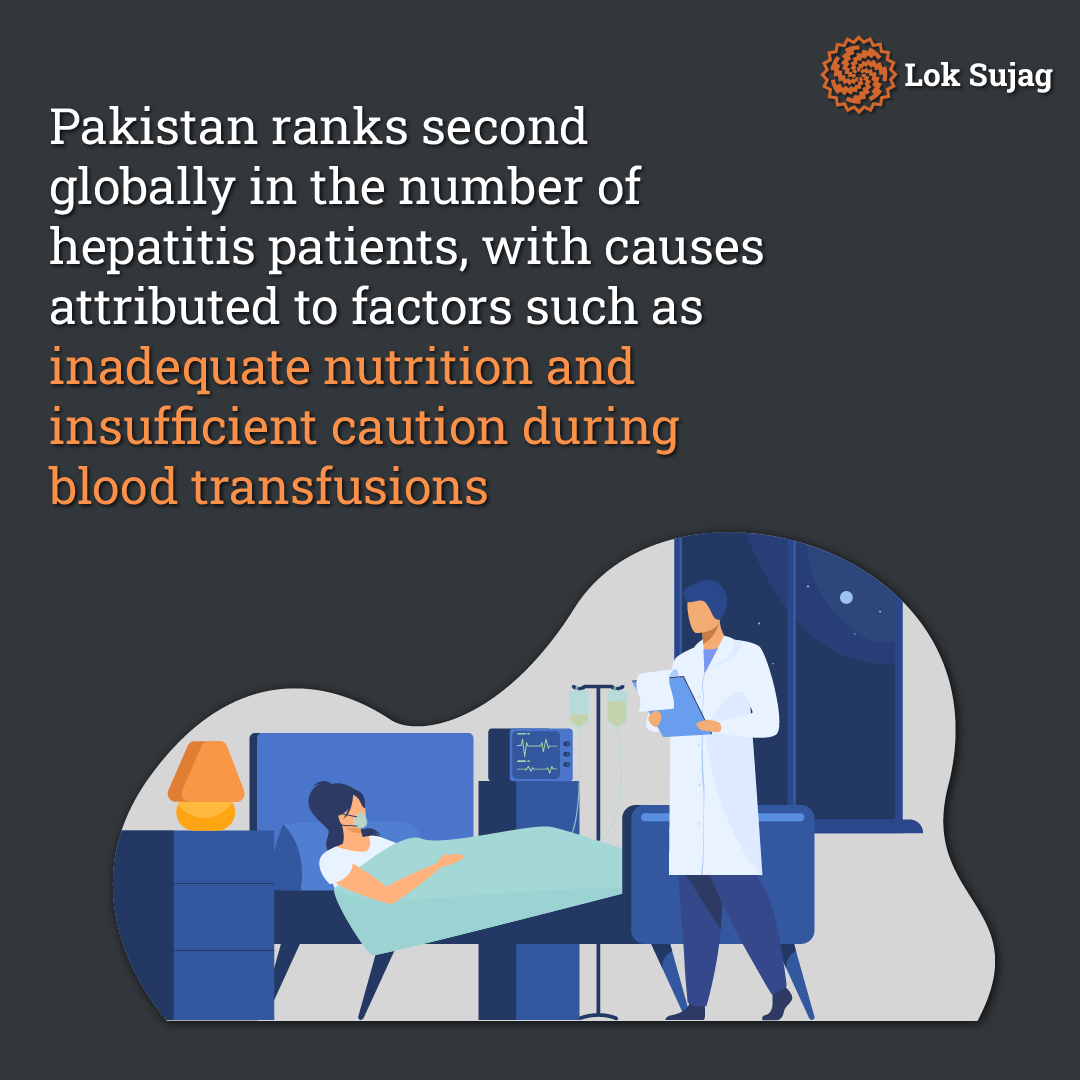 Dr Saima Irum, an MS doctor at the hospital, says that the hepatitis medicines were exhausted in the second week of August, causing difficulties for patients coming in September to obtain the medication.
She mentions that Shahbaz Shareef Hospital registers 25 to 30 patients with hepatitis daily.
According to government data, from January 2022 to August 2023, this hospital registered 3,901 patients with hepatitis. During this period, 6,555 patients underwent blood screening, of which 4,680 tested positive for hepatitis C reactive, and 892 patients were found to have hepatitis B reactive.
Additionally, 2,365 patients received vaccinations.
Also Read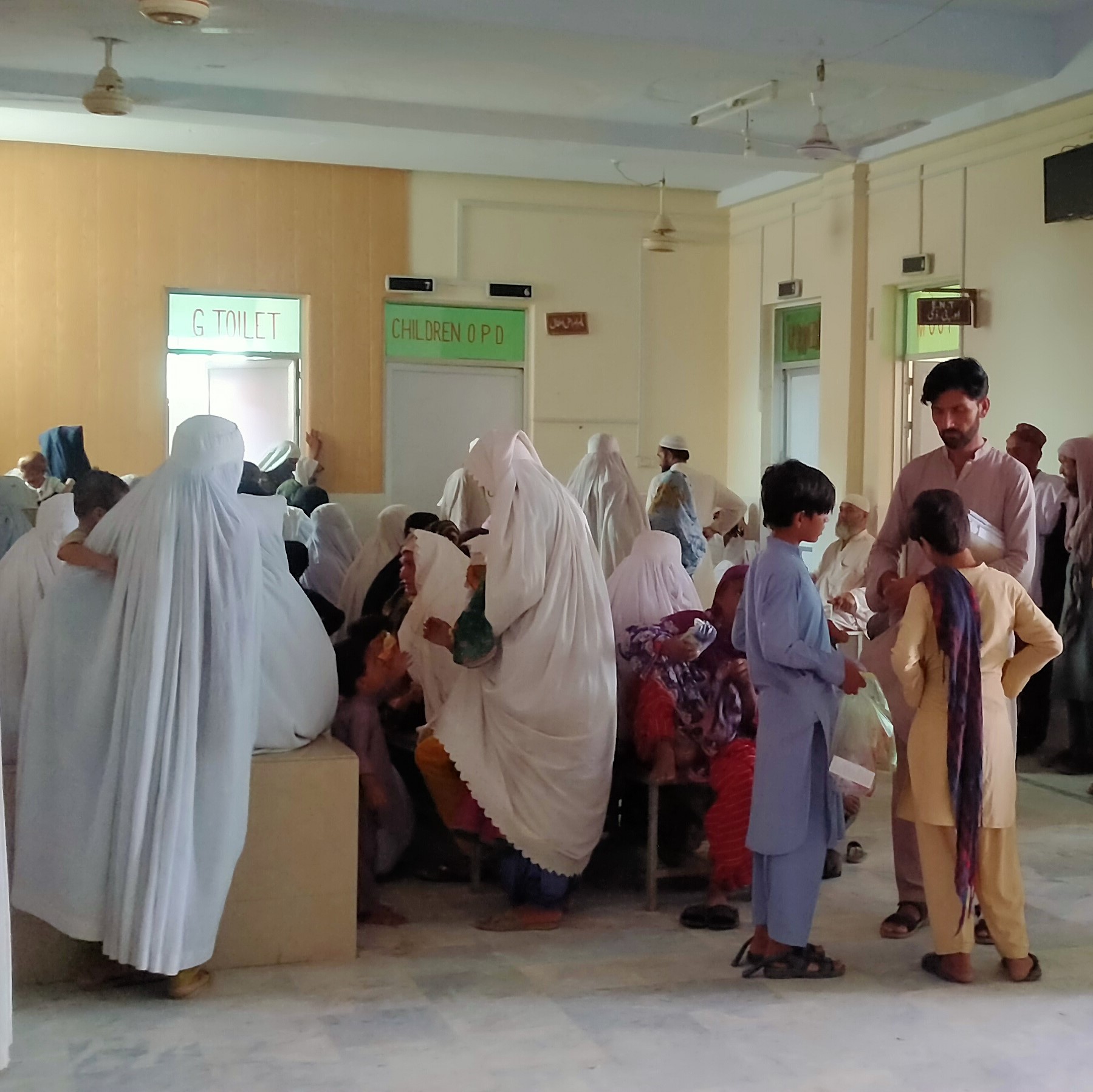 Balochistan's maternal healthcare crisis: Lack of facilities and medical staff jeopardises mothers' lives
According to data from Nishtar Hospital, the hospital conducted screenings for hepatitis diagnosis in 81,079 patients in the prevention and treatment clinic over the past year. Among them, 1,853 patients were diagnosed with hepatitis B, and 4,010 patients were found to be hepatitis C positive and are currently under treatment at the hospital.
Dr SM Naqvi, the head of the Pathology department at the hospital, says that Pakistan ranks second in the world in terms of patients with hepatitis. The reasons for this include poor nutrition, lack of precautionary measures during blood transfusions, and a lack of awareness among the public.
Dr Sultan Ahmed Khar, a specialist in liver, stomach, and intestinal diseases, expresses his concern that the lack of attention from the government and administrative authorities often leads to delays in the provision of medicines, causing difficulties in treating patients.