Sita, a forty-year-old resident of Hyderabad's Hosari area, has been working in the local vegetable market for the past five years.
She explains that she gets to work sorting vegetables or fruits during a good season. However, there are days when she waits in the market all day but returns empty-handed, without any work.
Sita's husband, Ashok, runs a cart buying and selling scrap wood. Their family consists of seven members. Ashok's income is insufficient to cover their expenses, including buying a ration for the house. This situation forces Sita to work to make ends meet.
The labour women arrive early in the morning at the main vegetable market of Hyderabad, situated on Hala Naka Road. A few women from nearby villages also come here to sell vegetables. While some women set up temporary stalls in the market, they usually return home by eight o'clock in the morning.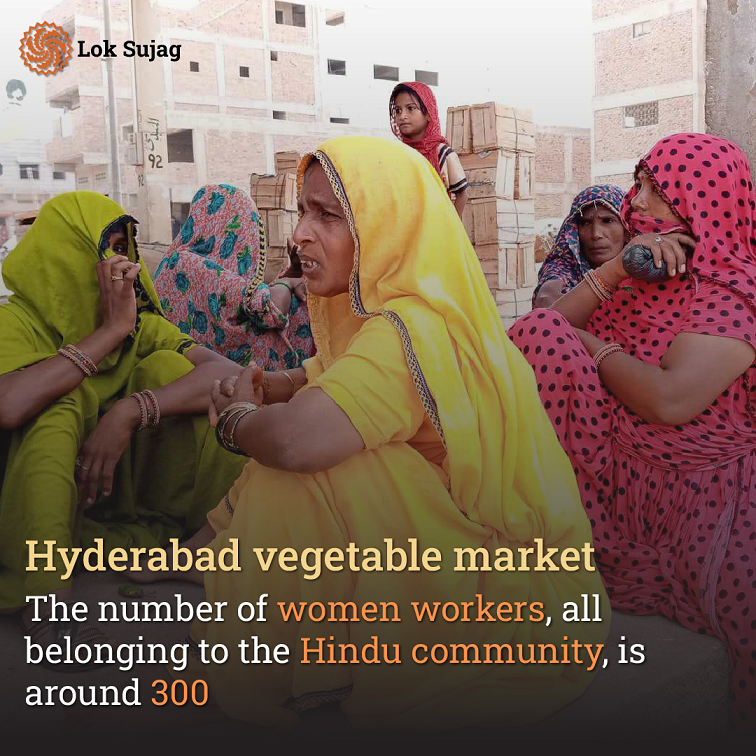 Most women in this market come from Qasimabad, Hosri, Hattri Bypass, Islamabad Mohalla, and Railway Colony, seeking labour. They typically find jobs sorting (cleaning) onions, potatoes, tomatoes, and fruits.
These women work in the market every day without specific working hours. If they get some work early in the morning, they start immediately; otherwise, many wait until evening for an opportunity. It's worth noting that all of them belong to the Hindu community.
Sita mentions that her fare to get to the market is Rs 50. When there is no work available, she has to go hungry. It becomes challenging if she doesn't get to work even for a day.
For years, fifty-year-old Rupa has been working in this vegetable market. Her family comprises eight members, and her husband is a daily wager.
Rupa typically earns Rs 300 a day, but during the 'season' days, her earnings increase to between Rs 700 and Rs 800 per day.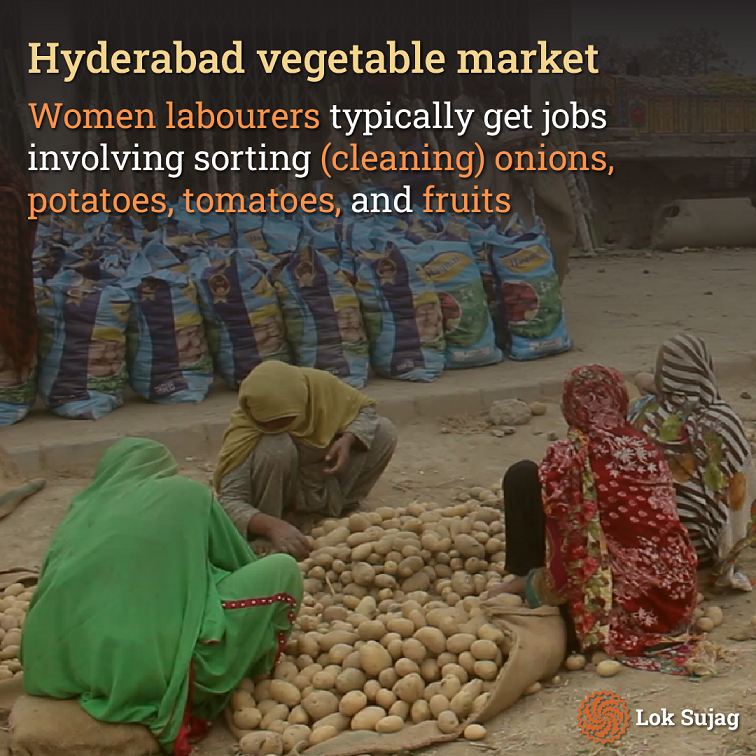 The term "season" refers to when local crops become available in the market. During the onset of winter, tomatoes arrive in abundance, and in summer, onions are plentiful. During these times, the work for women increases, and as a result, their wages also rise.
According to the Department of Statistics, the population of Hyderabad is 23 lakh 86 thousand, with women constituting slightly less than 48 per cent. On average, each family in the district consists of six to seven people. An estimate suggests that 25 per cent of families in the district live below the poverty line. Official records indicate that 46 thousand 214 families are registered in the Benazir Income Support Program.
The vegetable market has around 300 women workers. These women also voice their grievances that their names have not been included in the Benazir Income Support Program, leading to their deprivation of government assistance, despite being entitled to it.
Social activist Shamim Murri points out that the primary reason why most of these women are not registered in BISP is the absence of an identity card. Another contributing factor is the need for more awareness about the program.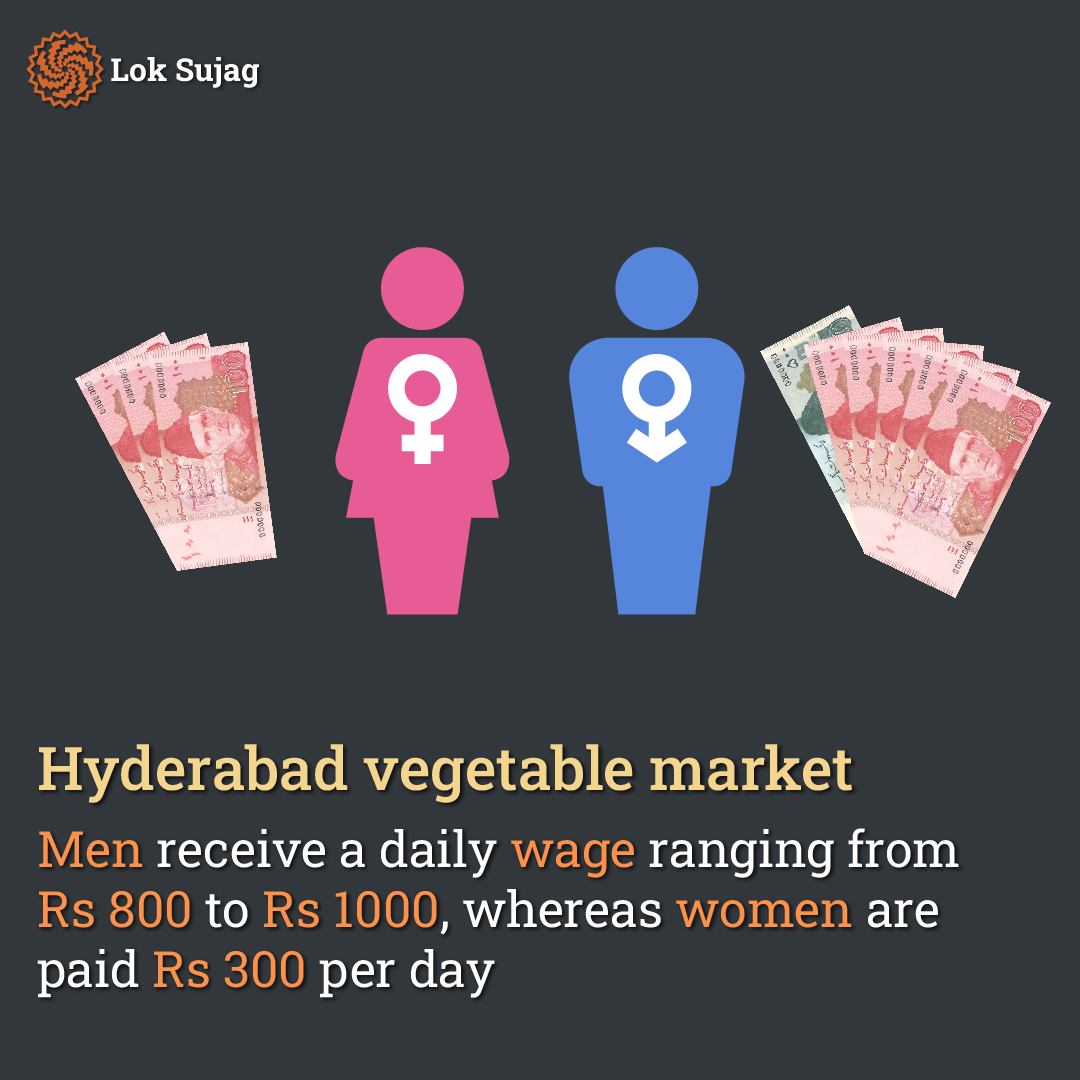 According to her, men in the market receive a daily wage of Rs 800 to Rs 1,000, whereas women are paid only Rs 300. Out of this, 100 rupees are spent on rent and food, leaving them with only two hundred rupees, which does not suffice to cover their expenses.
Altaf Memon, the president of the Fruit and Vegetable Association, an organisation of farmers in the vegetable market, clarifies that 234 traders are dealing in vegetables and 270 in fruits. Additionally, the market employs over 2,000 workers who unload and load goods from trucks. As the president, he has the responsibility of addressing the problems faced by all these individuals.
He clarifies that no middlemen are involved in calling the women who work in the market. Instead, the women come to work on their own accord. If they find work, they do it and leave independently.
"Their work is relatively easier compared to that of men. The women sit in one place and do the sorting while the men lift the sacks and load them into the trucks. As a result, the men get paid more than the women," he explains.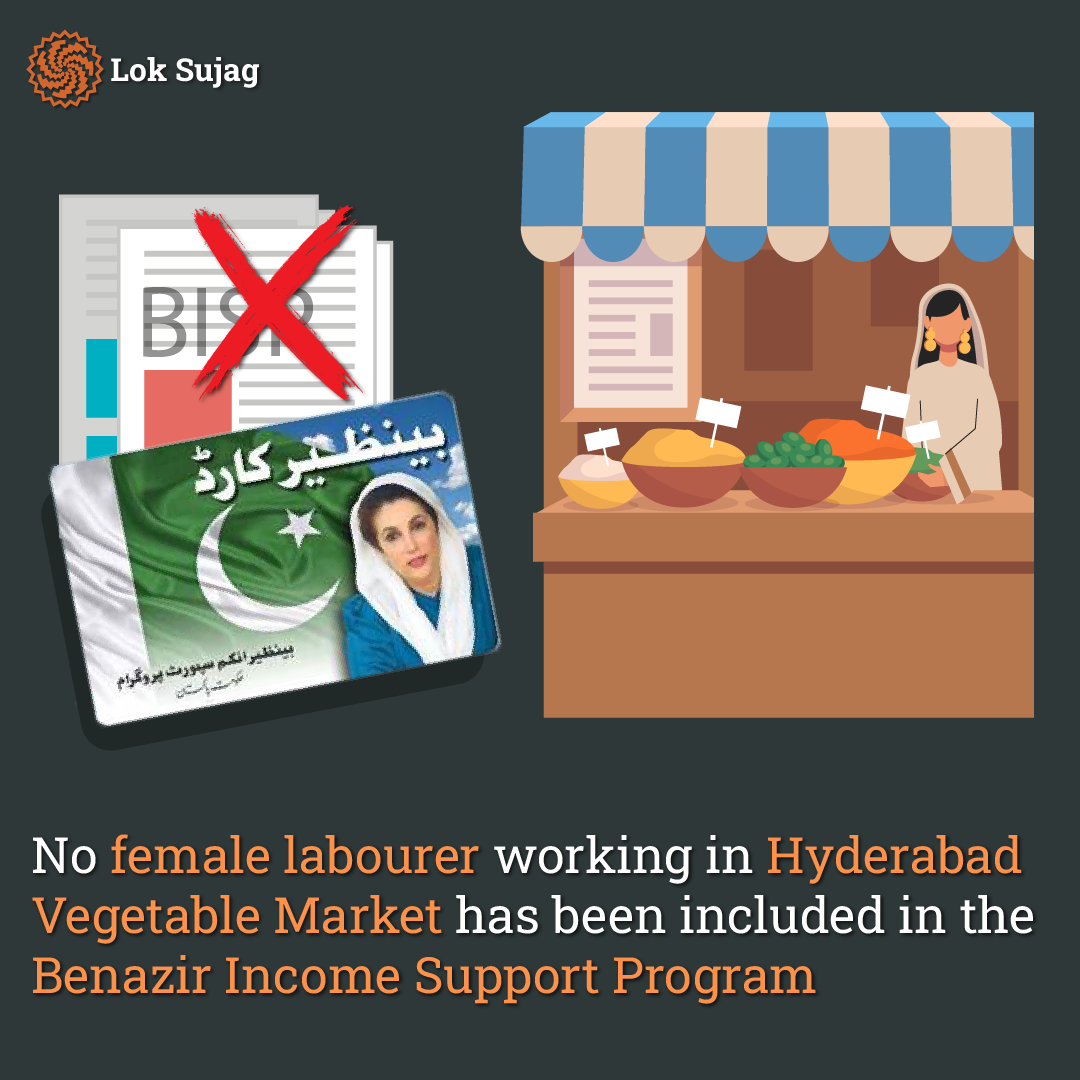 According to Nasir Mansoor, the National Trade Union General Secretary, the Labour Department is the only entity that can make a difference for the daily wage earners. However, he laments that institutions fail to fulfil their responsibilities, and the laws designed for the workers are often disregarded. When the laws are not followed, it becomes solely at the owners' discretion whether to provide half or full wages.
Thirty-year-old Shanta is among the many female daily wage earners working in the market. She expresses her discontent, highlighting that she has to work among men all day. The market lacks a shaded area designated for women and no provision for drinking water. They are compelled to use men's washrooms, which exposes them to constant fear of sexual harassment.
Also Read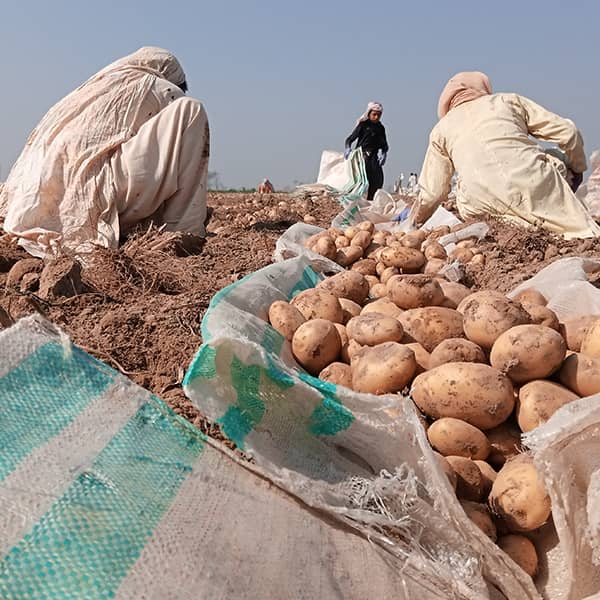 Yielding misery: Unequal wages hurt female farm workers in Punjab
The vegetable market has a union of contractors but lacks any representation of women. Interestingly, the market is not even registered with the Labour and Manpower Department, rendering labour laws inapplicable here. Neither women nor men workers have a union or association in this market, which hinders their ability to raise their voices for their rights collectively.
According to Ghufrana Arain, the regional coordinator of the Human Rights Commission Hyderabad, such problems can only be resolved with the assistance of a labour union. She emphasises the importance of women coming together and uniting. The commission is prepared to support women workers in this endeavour. As per the Labour Policy 2010, workers have the right to form a union, ensuring a favourable working environment for all workers at a particular place.