Thirteen-year-old Najma, a resident of the rural village of Stiana near Faisalabad, has been working in a Medina Town house for three years. Her day starts before the sun rises. She remains busy with household chores, washing dishes and clothes, cooking, and other tasks until late at night. She also cares for the employer's eight-year-old daughter and five-year-old son.
She mentions that she gets food here, including leftovers, dry bread, and a straw mat to sleep on at night. Her mother receives a monthly payment of five thousand rupees for wages.
Najma's father has passed away. Her mother and elder sister also work in different houses. She says they get a break of just one or two days after several months. The employers scold them over minor issues. Their children also beat them and behave rudely.
In this prosperous residential area of the city, children like Najma work in big houses, and violence against them is regularly reported. Despite this, most perpetrators escape punishment.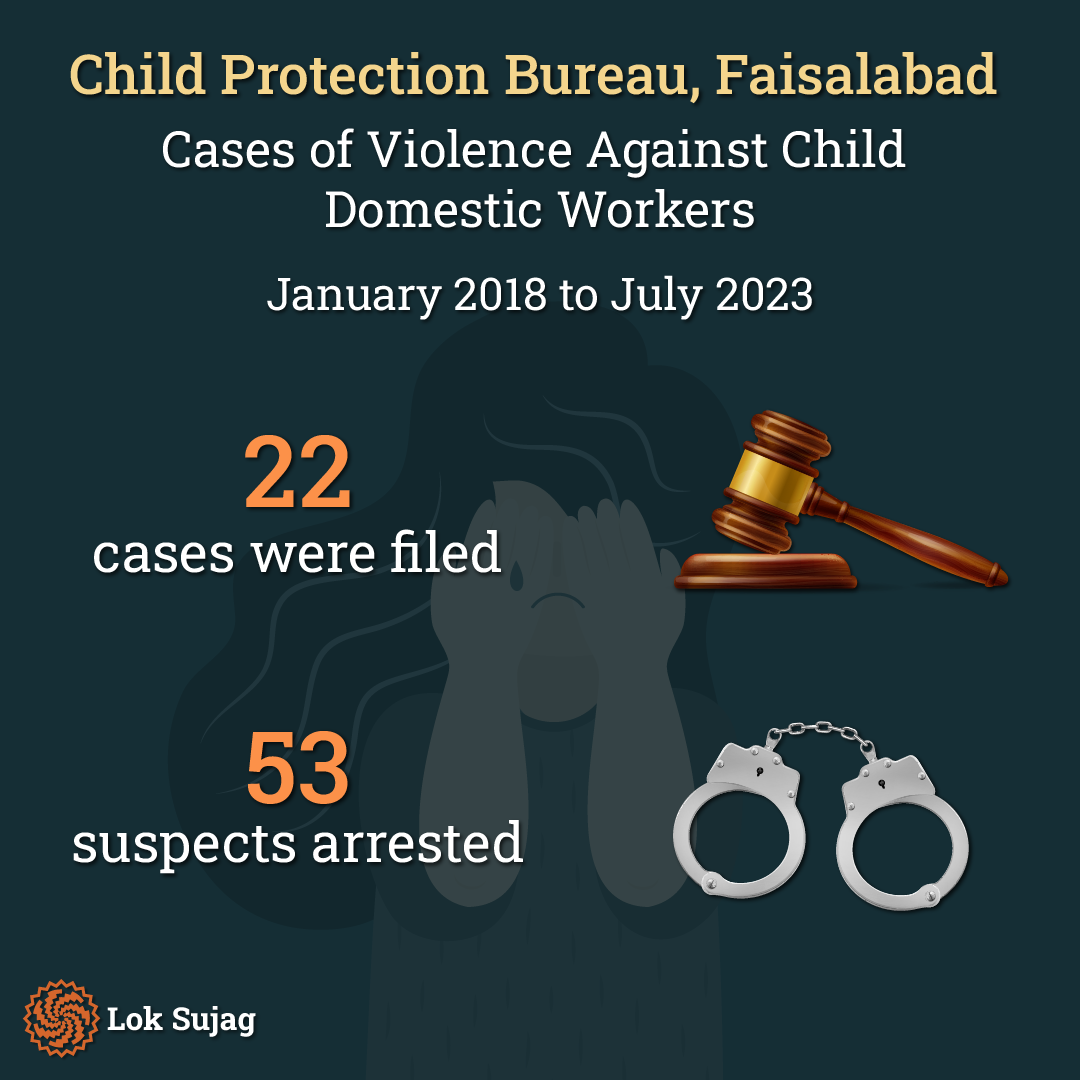 One such incident occurred in Kalooni Street on May 1 last year. The Child Protection Bureau's team raided with the police at a house and rescued two minor sisters, 11-year-old Imaan Fatima and 8-year-old Zehra.
According to the police report, both had marks of violence and wounds on their bodies, and there were signs of beating on their faces as well. One of the girls had swollen eyes.
The affected girls told the police that they were working as domestic helpers. Imaan and Zehra received monthly wages of four thousand and three thousand rupees, respectively. The employers accused them of stealing bread and not doing their work correctly, subjected them to violence, and inflicted wounds on their bodies.
The police registered a case based on the Child Protection Bureau's request. After a medical-legal examination, the girls were handed over to the Child Protection Bureau.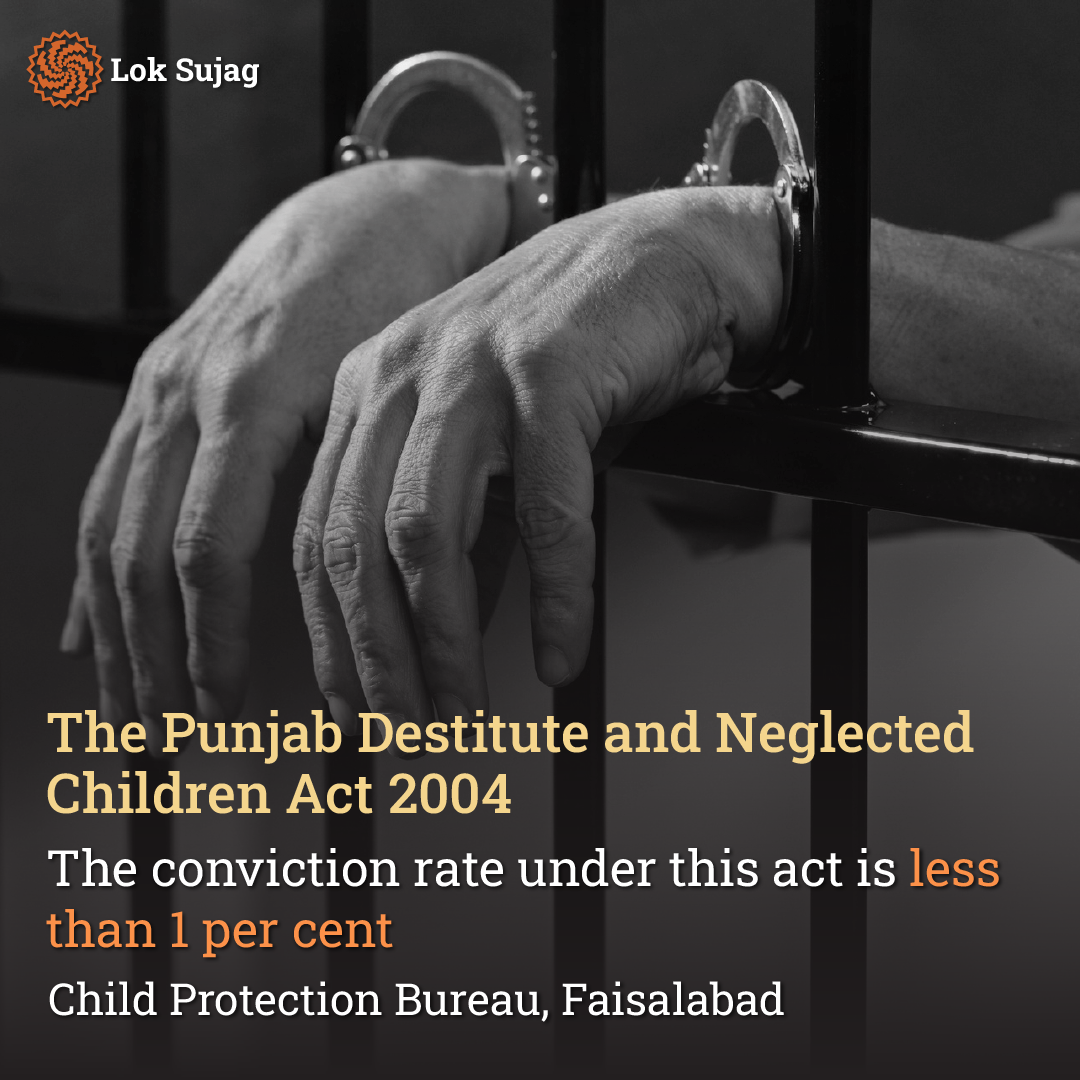 However, the next day, during the first appearance in court, both girls and their mother expressed disinterest and dissociation from the case through statements given to the Child Protection Bureau and the police. As a result, the court ordered the release of the accused.
Similarly, on March 28, 2023, the Golberg police registered a case of the murder of a domestic worker, Ali, who was ten years old. The house owner, Bilal and his wife were also included in the accused. They were accused of putting a noose around Ali's neck after subjecting him to violence and trying to make the incident look like suicide. The husband and wife who employed him were also part of the perpetrators.
Inspector Muhammad Sarfraz, the investigating officer in the case, states that the heirs of the deceased had forgiven the accused. Therefore, the court also acquitted them.
According to the data obtained from Faisalabad police under the Punjab Information Act, from January 2018 to July 2023, 22 cases were registered by the Child Protection Bureau in child labour cases in Faisalabad, in which 53 suspects were arrested.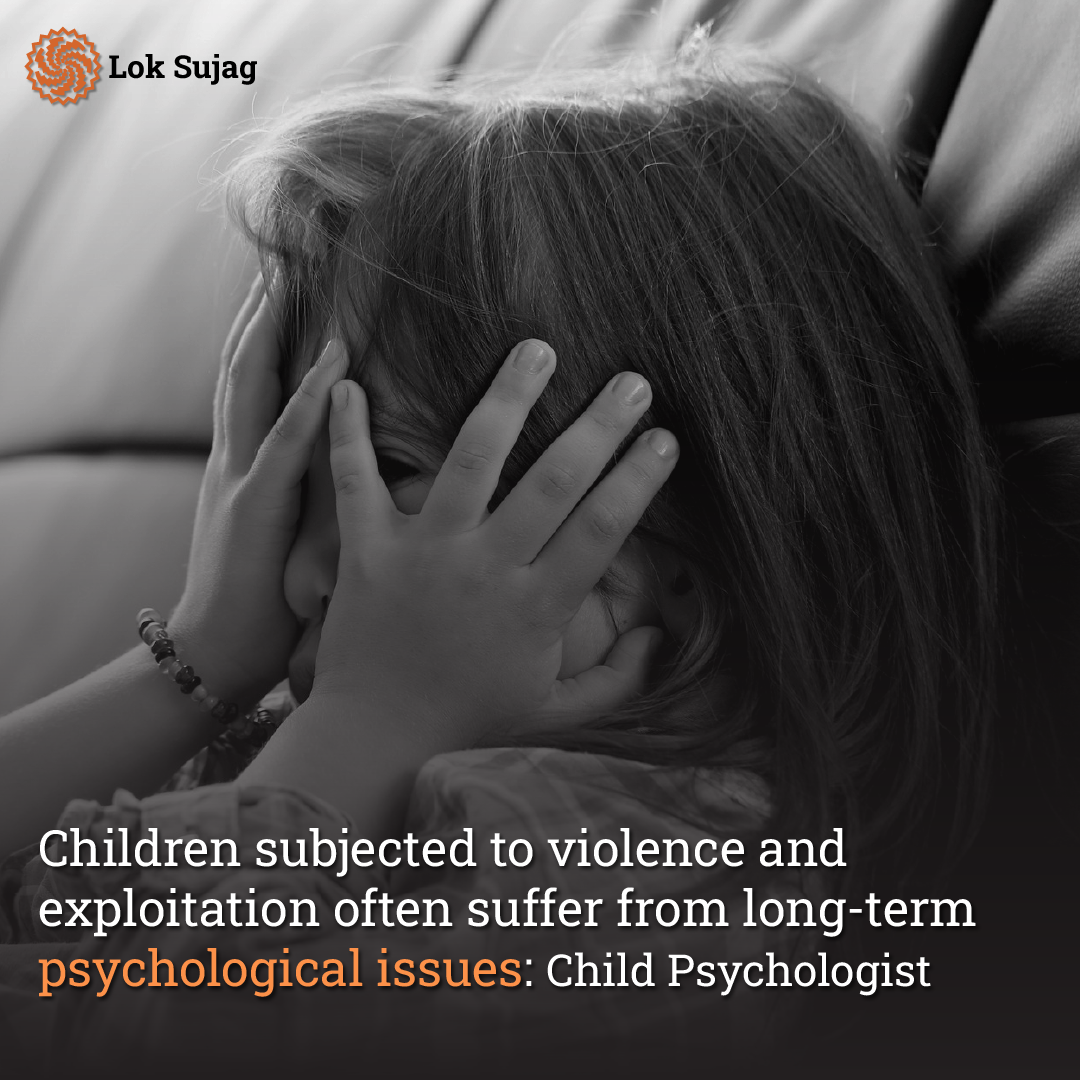 However, out of the 22 cases, 21 victims deviated from their statements to the police and the Child Protection Bureau during their first appearances in court. Based on this, the courts released the accused.
The Punjab Destitute and Neglected Children Act 2004, Section 34 states that if a person keeps a child under 18 years of age in his custody without proper support or commits an offence under any section of this Act, he can be sentenced to imprisonment for a period of three months to five years and a fine ranging from ten thousand to one lakh rupees.
Poverty, compulsion, and exploitation
For the protection of vulnerable children, the Chairperson of the Child Protection and Welfare Bureau, Sarah Ahmed, explains that the bureau has rescued 4,660 children in the province from January to August of the current year.
She states that in the past eight months, the bureau has taken custody of 42 children who were victims of violence and exploitation. In three years, 437 children subjected to domestic violence have been rescued. Over three hundred cases are pending in the courts, but no perpetrator has been convicted.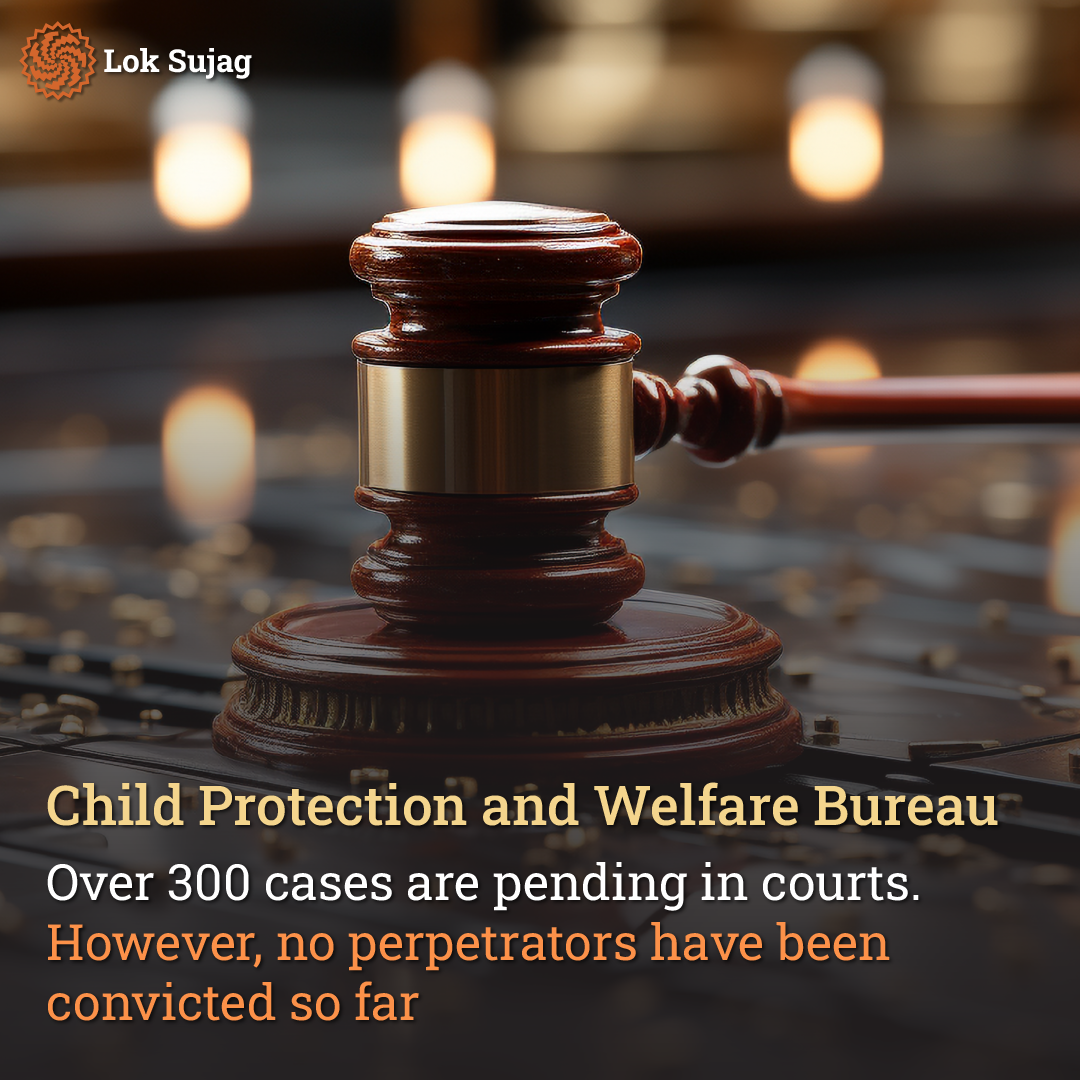 Child Protection Bureau's legal advisor in Faisalabad, Muhammad Adil, mentions that under this act, offenders' conviction rate is less than one per cent.
"The affected children and their parents do not appear in court for testimony. Even if they do, they retract their statements as they are pressured and influenced," says Adil.
Adil, an advocate, explains, "We counsel affected children and their parents through psychology experts, and if they stick to their statements, the culprits are sentenced, and they receive compensation. However, they do not wait for years and instead seek immediate financial gains from the perpetrators."
He mentions that since the enactment of this law, only one case has resulted in a conviction. Two months ago, a case of violence against a domestic worker was proven in Faisalabad. The court sentenced the accused, Owais Mujahid and his sister Sonia, to two years in prison and a four hundred thousand rupees fine.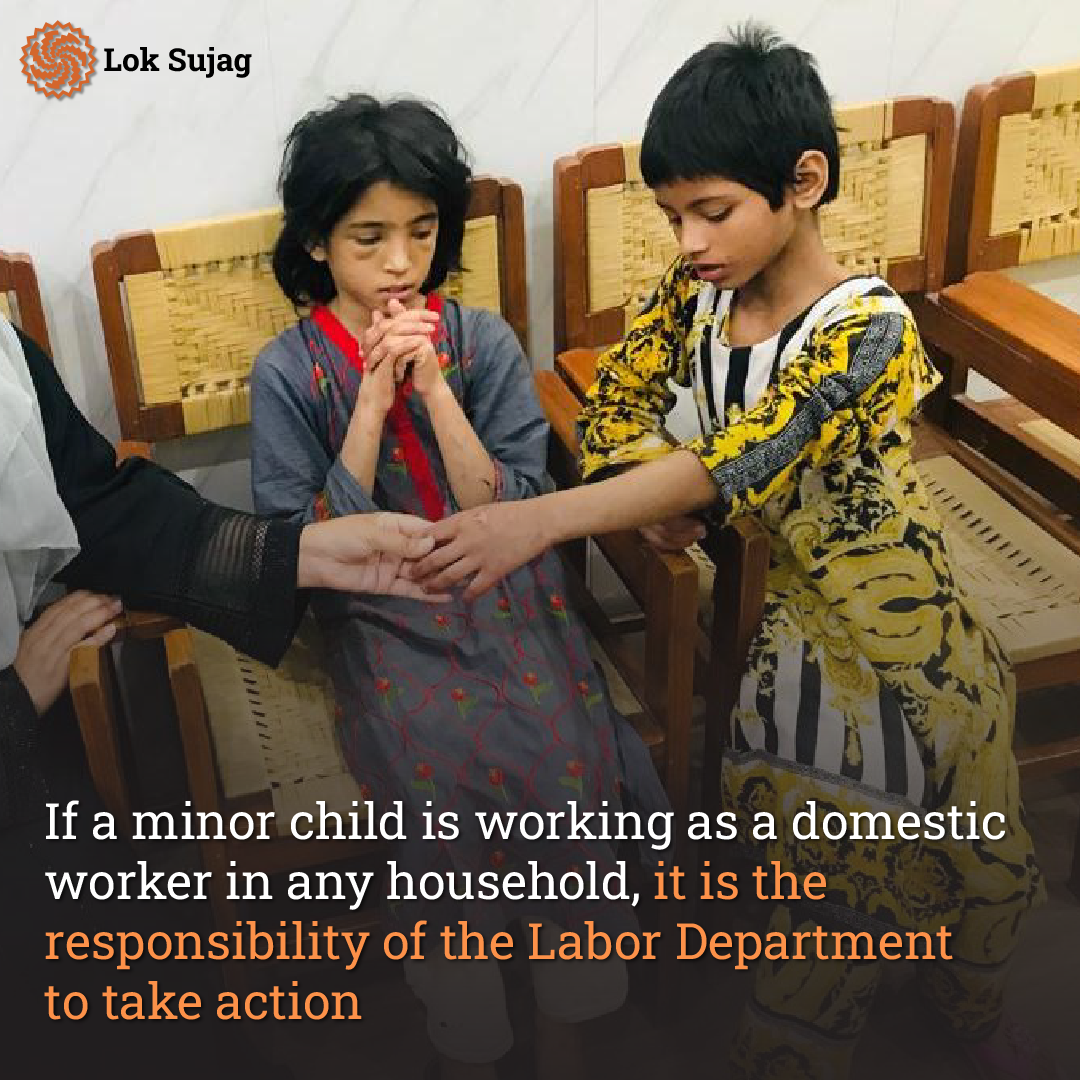 The legal advisor also highlighted that the Islamabad court had previously sentenced a perpetrator in the Tayyaba torture case. In April 2018, former Additional Sessions Judge Raja Khurram Ali and his wife, Maheen Zafar, were sentenced to one year each in prison and fined fifty thousand rupees for each.
Muhammad Adil explains that if a minor child is working as a domestic worker in someone's house, it is the responsibility of the labour department to take action. Child Protection Bureau can only take action against violence and exploitation.
In 2019, the Punjab government introduced the Domestic Workers Act 2019 to regulate household child labour.
According to this law, employing children under 15 as domestic workers is not allowed. In case of violation, those employing children under 12 as domestic workers can be imprisoned for up to one month. Those employing children under 15 can face fines of up to fifty thousand rupees.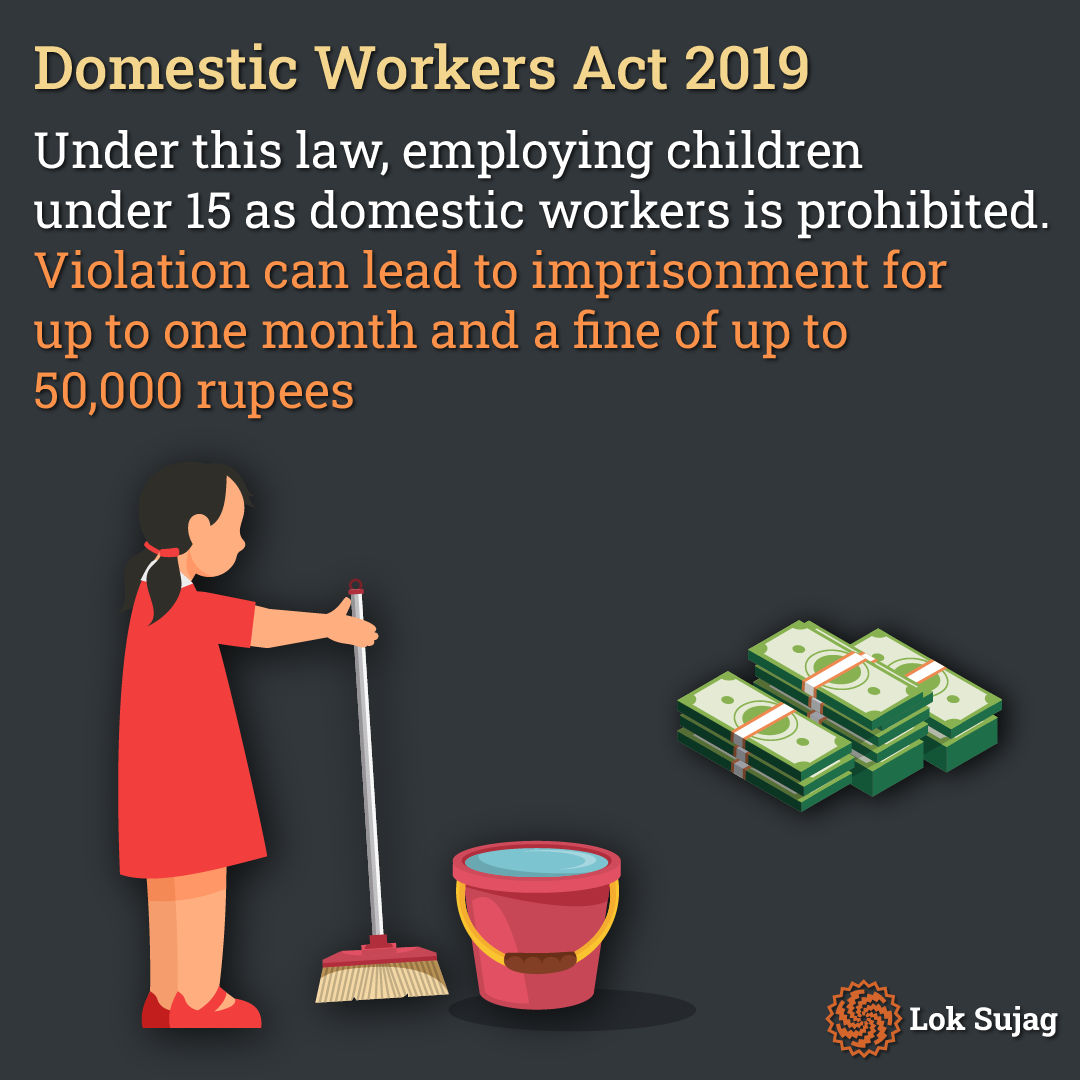 On a request under the Right to Information Act, the Labor Department, Faisalabad, has been informed that the labour inspectors have not yet been notified to take action against the citizens employing minor children as domestic workers under the Domestic Workers Act.
Section 36 of this law also prohibits inspection of any house without receiving a complaint or without the formation of a dispute resolution committee under Section 25. Interestingly, these committees have not been formed yet.
According to the Punjab Child Labor Survey 2019-20, the number of working children aged five to 14 years is more than 38 lakhs. Forty-eight per cent of them are involved in an unfavourable environment and nine per cent are involved in hazardous industries or occupations. 13 per cent of children are forced to work at night.
According to this report, the number of children working at home is two per cent and the total number is more than 76 thousand.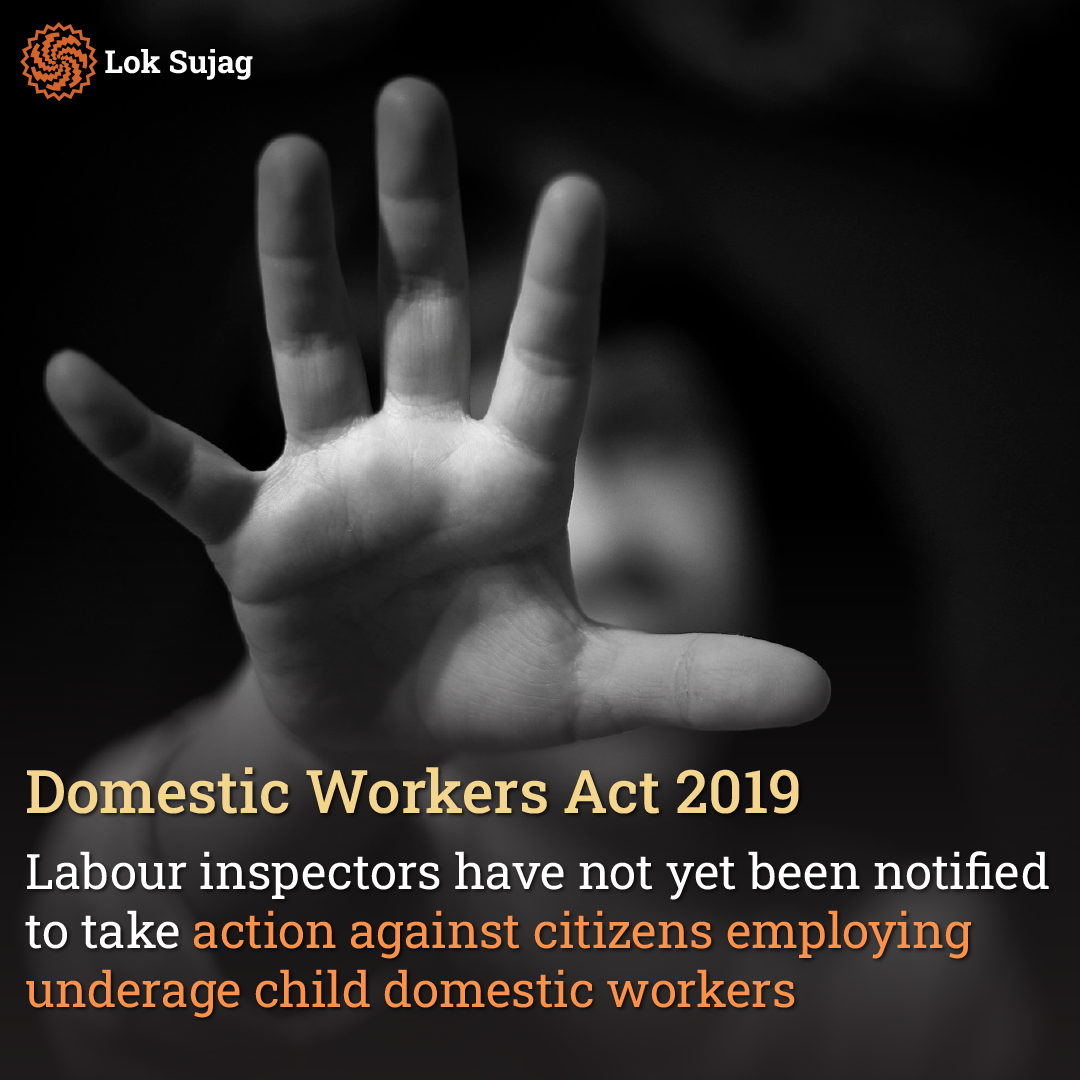 According to the semi-annual report of Sahil, a social organization working for the protection of children, 2,227 children were subjected to physical and sexual violence between January and June 2023. Among them are 1,207 girls and 1,20 boys.
Sahil's legal advisor, Imtiaz Ahmed Sumra, explains that cases of violence and exploitation against children working in homes are vastly underreported, making it impossible to estimate their actual numbers. Cases like Rizwana and Tayyaba's became known to the media, but many remain hidden.
He also suggests that the Pakistan Penal Code's Section 328-A may prove more effective compared to the Punjab Destitute Act and the Punjab Domestic Workers Act.
Also Read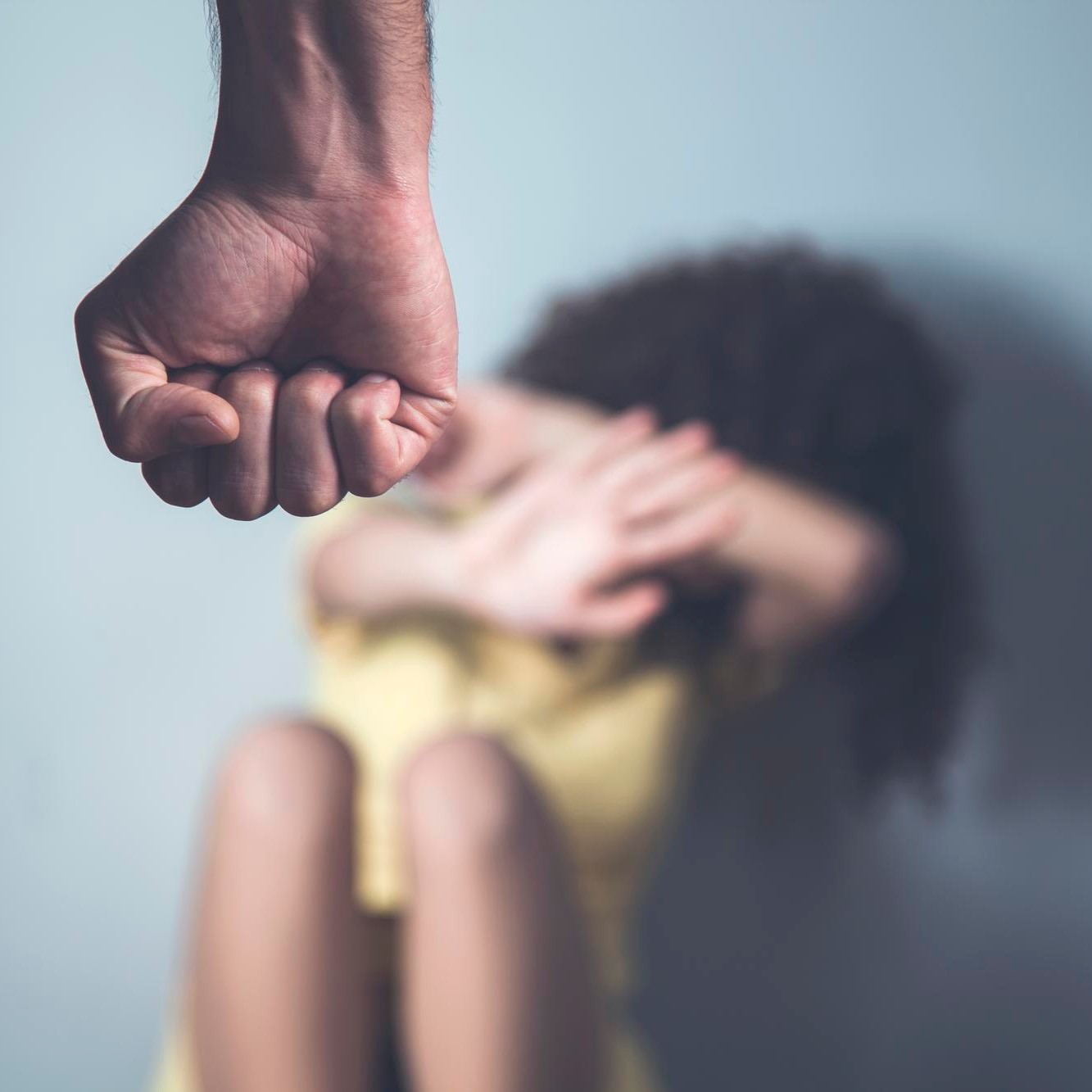 Two years of agony: Abduction of Priya Kumari sheds light on rising child abduction crisis in Sindh
Under this section, crimes against children are non-bailable, and perpetrators can be sentenced to one to three years in prison. While the laws exist, their enforcement is lacking.
Bushra Khaliq, the Executive Director of Women's Struggle for Empowerment, states that from January 2019 to February 2021, only Punjab had reported 74 cases of physical and sexual abuse against children working in homes. Among these, 15 children suffered injuries or were killed due to the abuse.
Maria Hussain, a child psychologist working with the Child Protection Bureau, explains that children who are victims of violence and exploitation typically suffer from long-term psychological issues.
Jawahra Ehsan, a psychiatrist at Allied Hospital II in Faisalabad, adds that if psychological recovery for children subjected to physical and sexual abuse is not initiated promptly, they may even contemplate suicide.