Naimat Ullah, a Kali (a village) resident near Chaman, has pulled his three children out of school and put them to work. The primary school in the town closed five years ago, and he couldn't afford to send the children to the city for education.
Naimat Ullah's family resides in Balochistan, 20 kilometres (km) south of Chaman city. The primary school in their village had 25 students. When the school closed, the villagers repeatedly informed the education department and the deputy commissioner, but no action was taken to reopen the school.
Naimatullah sells fruit juice on a cart and is the sole provider for his household of 16 people.
He says he has three children studying in the second and third grades. When the school suddenly closed due to the teacher's absence, he had no choice but to pull them out.
"My 11-year-old son, Ali Mohammad and 12-year-old Ahmed Ali are now working as tailors, while my 10-year-old Sher Ali is assisting at a motorbike workshop. They leave for work early in the morning and return in the evening. This way, we earn up to 35,000 rupees monthly," Naimatullah says.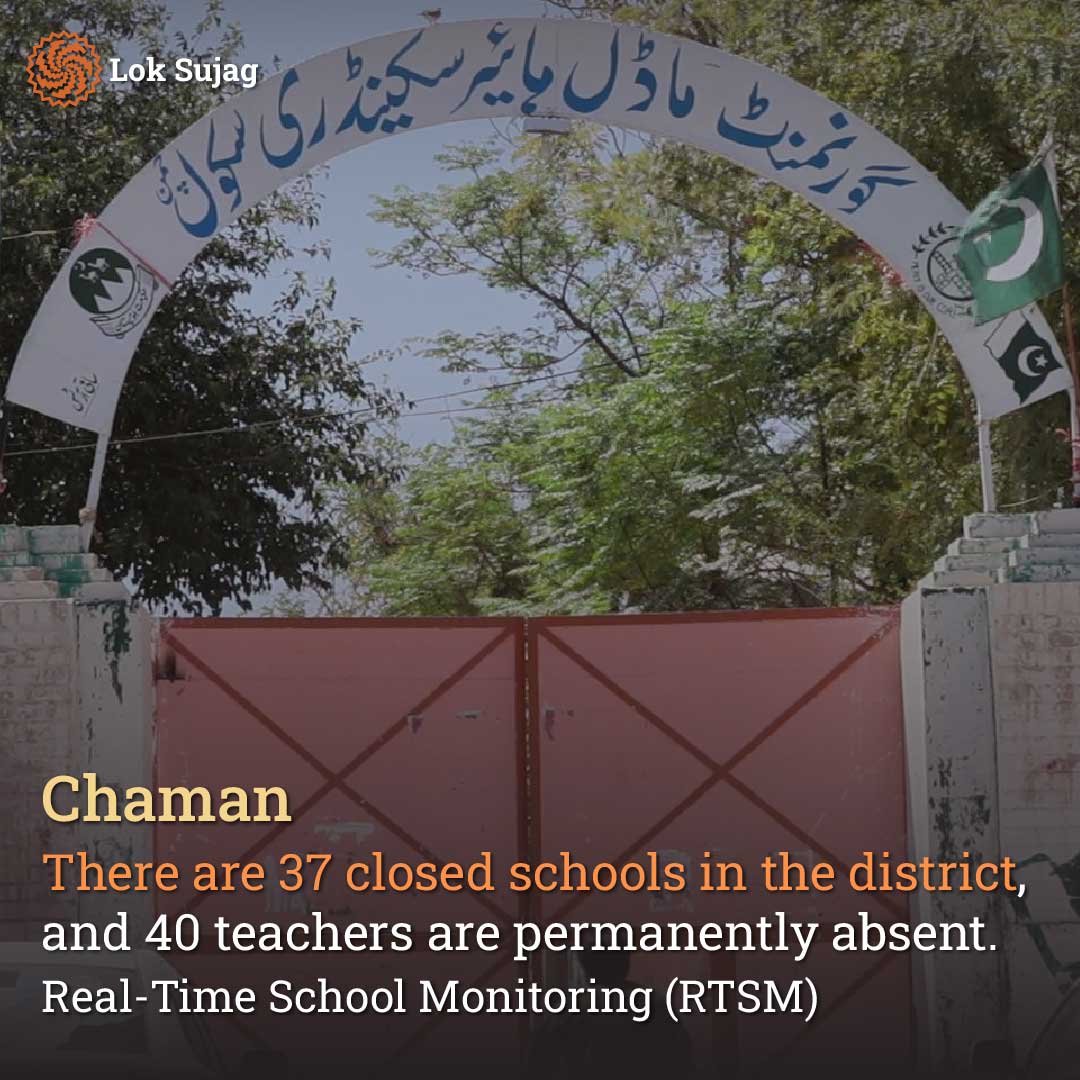 In Chaman's Shams Colony, Sirajuddin sells lassi in front of the Custom House. He has been ill for a long time, making it impossible to work much. His ten-year-old son, Farid Ahmed, used to attend the local primary school, but for the past year, he has also been working with his father."
Sirajuddin says that he has been suffering from kidney disease for a decade. He has a family of eight, and inflation has worsened his problems. Due to low income, he cannot afford his son's education expenses.
Juma Khan Primary School, located in the centre of Chaman city, has been closed for decades. People know it as 'Election School' because it opens only on election days. This school near Muhammad Hashim's house in Mohalla Juma Khan has been empty for 35 years.
There are also teachers posted in this school who are getting salary sitting at home. The school's windows, doors and main gate have been stolen, and the building has turned into a ruin.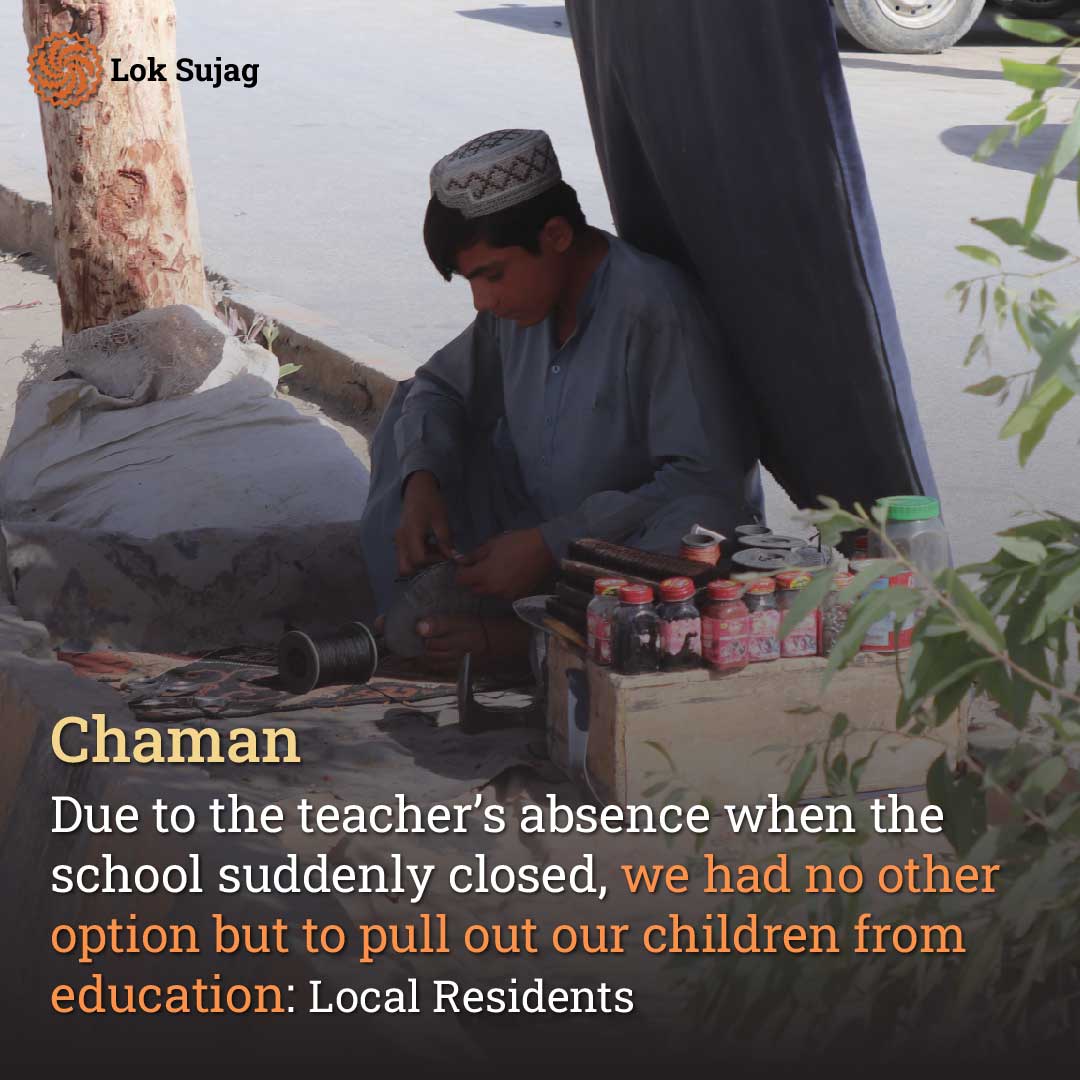 The number of private schools in the city has also decreased significantly. Many schools were closed due to the coronavirus pandemic and could not reopen due to the decreasing number of students due to rising inflation.
Rahmatullah Achakzai, President of the Private School Association Chaman, notes that in 2020, there were 71 registered schools, but now only 52 remain. In the last three years, 19 registered private schools have closed due to financial difficulties. Five more private schools in the city are on the verge of closing.
"These children have either been enrolled in government schools or have completely left education. As a result, around 60 private school teachers have become unemployed," Rahmatullah Achakzai says.
The Real-Time School Monitoring (RTSM) agency oversees government schools in Balochistan. Each district has an officer responsible for this role who reports to the Education Secretary.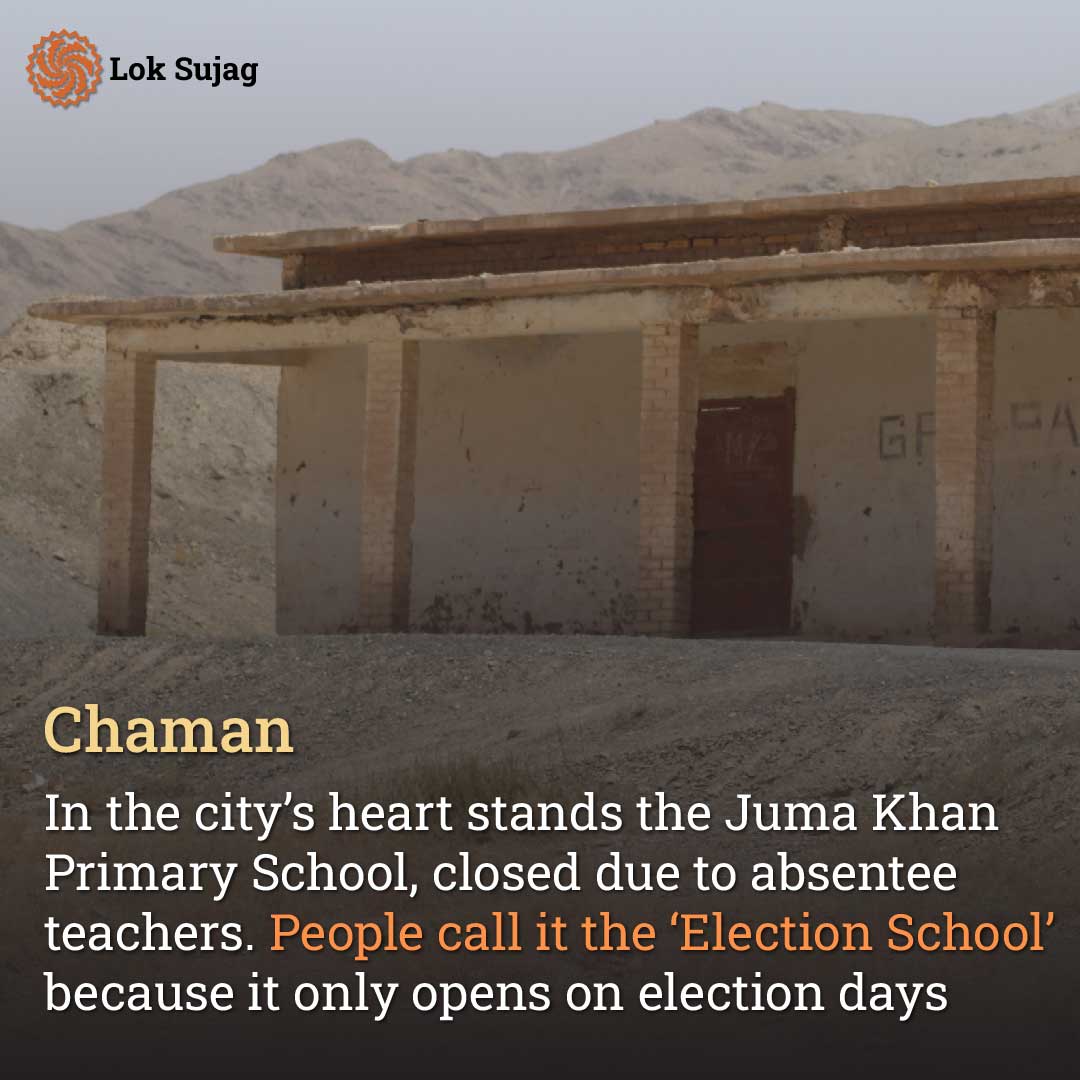 Jahanzeb Achakzai, an RTSM officer in Chaman, has revealed that 37 schools in the district are closed, and 40 teachers are permanently absent. A report on this matter has been forwarded to the relevant authorities; however, taking further action is the department's discretion.
Jahanzeb Achakzai says the district's total number of government schools is 246. There are two higher secondary schools (for boys and girls) and 21 high schools, 13 for boys and eight for girls. There are 29 middle schools in the district, 18 for boys and 11 for girls.
Among the 194 primary schools, 160 are boys' and 34 are girls' primary schools. Two middle schools and 35 primary schools are closed, of which 25 are for boys and 10 are for girls.
According to RTSM, the number of teachers in the district is 650. Among them, 40 teachers posted in remote areas have been absent for a long time. About 50 teachers are substitute teachers (illegally delegating their positions to someone else).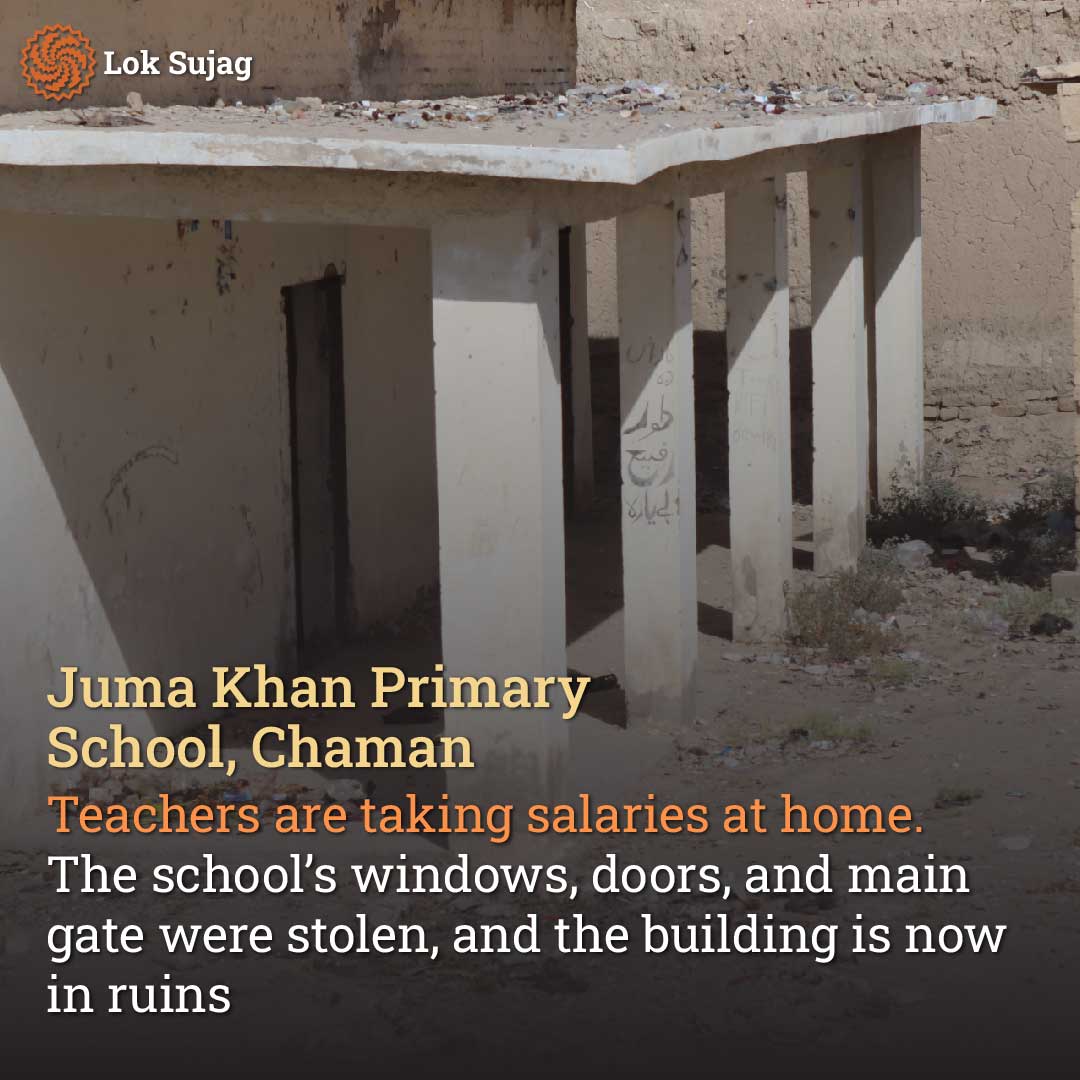 Jahanzeb Achakzai said that in 2018, the number of absent teachers and closed schools was more than 150. On continuous reporting, in 2019, the Education Department opened 94 primary schools and appointed teachers.
Thirteen more schools were reopened in 2021. In 2022, 21 more closed schools were activated, while no closed schools could be opened this year.
The District Education Officer, Chaman Mahmoud Achakzai, claims that only 28 primary schools are inactive. He says there are 650 teachers in the district, of which only ten are permanently absent.
He says ten substitute teachers work in Landi Kariz High School, Marda Kariz High School, Sabaon Girls High School and Higher Secondary Girls School.
"We have taken action against the substitute teachers. Twenty-five thousand rupees have been deducted from their salaries, and they have been suspended for three months."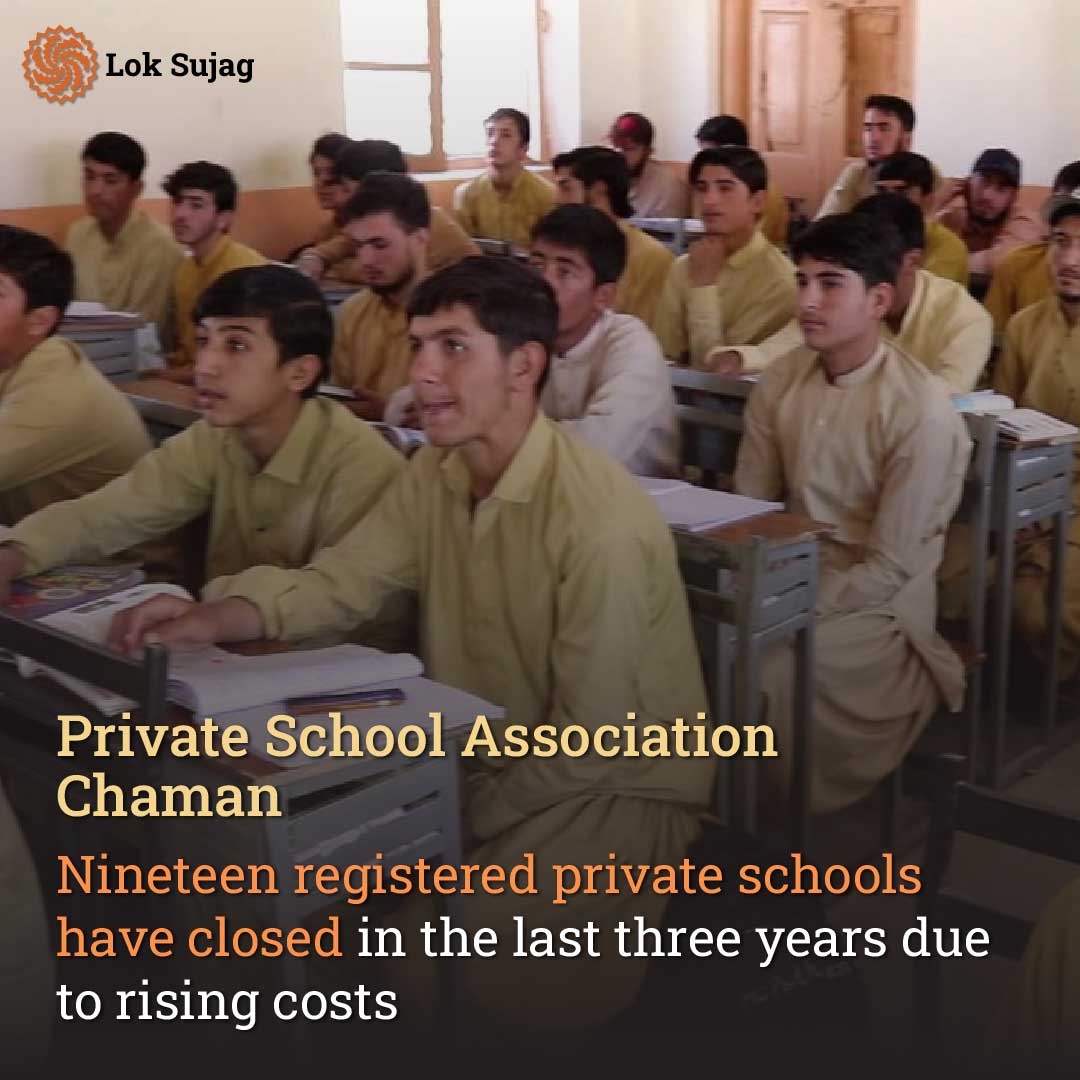 Mahmoud Achakzai says there has been an extraordinary increase in the number of students in the last three years, partly due to rising prices. Due to financial constraints, parents have transferred their children from private schools to government institutions.
He states that in 2021, were 15,000 students in the district's schools. This number increased to over 16,000 in 2022, and the current year's enrollment has reached 19,000. These figures include around 15,000 boys and over 4,000 girls, with next year's numbers expected to surpass 24,000.
Four NGOs are working on education in the district. Among them, Qatar Charity and Save the Children are helping to build and repair washrooms. International Rescue Committee (IRC) is helping to provide stationery and restore UNICEF schools.
Also Read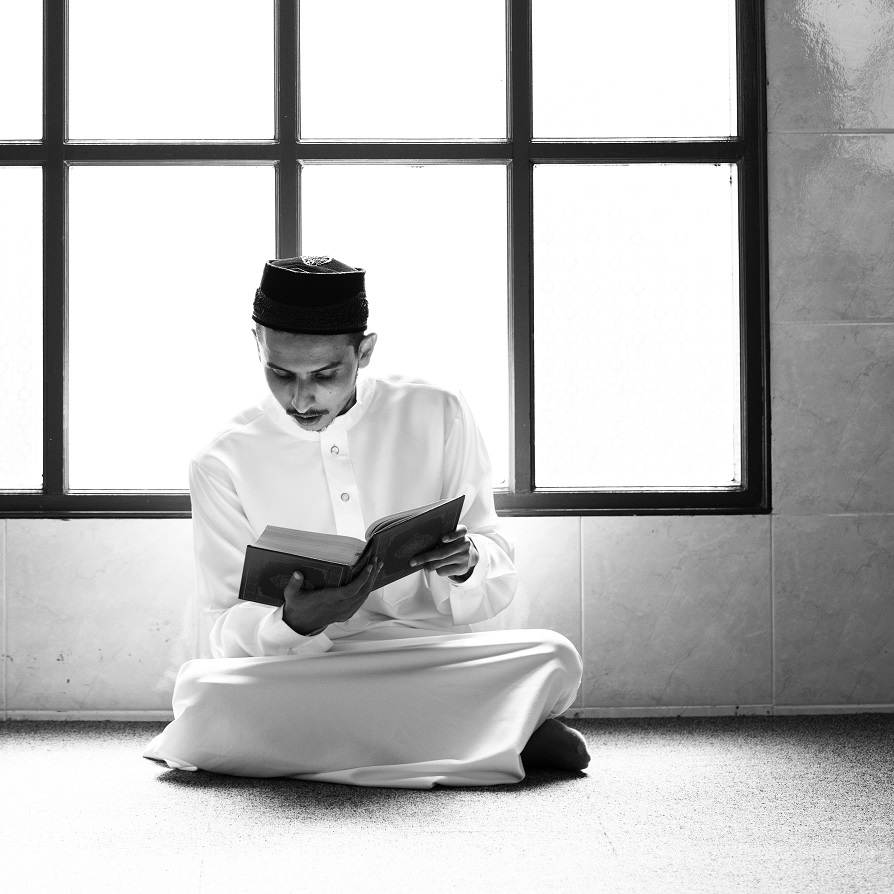 Abandoned model school in Multan: A haunting tale of neglect and potential
UNICEF representative in Balochistan, Jameel Kakar, says that his organisation is repairing schools and establishing ALP centres in them. In these centres, education up to eighth grade is completed in just two years.
He says that APL centres have been given where there are no government schools. Areas of Afghan refugees and madrasas have also been provided with the facility of these centres. This year, the institution has built four centres outside the city, while 18 ALP centres are active across the city, in which about seven and a half hundred children are being educated. UNICEF is providing free stationery and books to the children in these centres.
Haji Rehmatullah Pahlwan, leader of the local social organisation Awami Tehreek, claims that more than 15,000 children have dropped out of education in Chaman due to inflation and government school closures.
Education department officers are limited to paperwork only. He says there will likely be a protest if the Deputy Commissioner does not take action to restore the schools.